Last Friday I headed along to Fratello's in Jesmond for the exclusive launch of their brand new Summer Lunch Menu. This is one of my favourite times of year (excluding Christmas). All the best places to dine release their Summer food menus and their gorgeous cocktails. If you've not caught up with what we've been up to lately check out our thoughts on Lola Jean's & The Malmaison's new menus too.
I had been invited along on to sample the restaurant's lunch menu. Making a statement with their new opening times for lunch, from 12-3pm. Nestled into the side of the newly refurbished and super modern Holiday Inn in Jesmond. Fratello's is the resident restaurant serving up an Italian feast with a gastro twist.
Other food reviews you might enjoy:
So as the sun was shining and of course, being a lady who lunches Fizz Friday was certainly on the agenda.  We hopped out of the taxi and noticed that the Holiday Inn offers a small but free car park. Myself and my guest headed into the hotel bar, which is also open to non-residents too.
Where we were greeted by the perfect combination; a warm welcome and a cold glass of Moet. As a result, my fizz dream had a very happy beginning.
Arriving early we mingled with the other diners in the rustic looking but very modern bar. At 12:30 on the dot we headed into Fratello's and took a window seat. Looking out onto the busy main road which connects the Coast Road to the City Centre.
We perused the newly launched Summer Lunch Menu to see it was simple yet seriously tasty. It comprised of a variety of dishes for those who are vegan or vegetarian and for the growing popularity of us coeliacs amongst us.
Even their pizzas come on a gluten-free base if requested! We began our tasting session with Chicken Liver Pate served on bruschetta with caramelised onions. As a recent meat eater after being vegetarian for 20 years I haven't quite worked up the courage to try liver.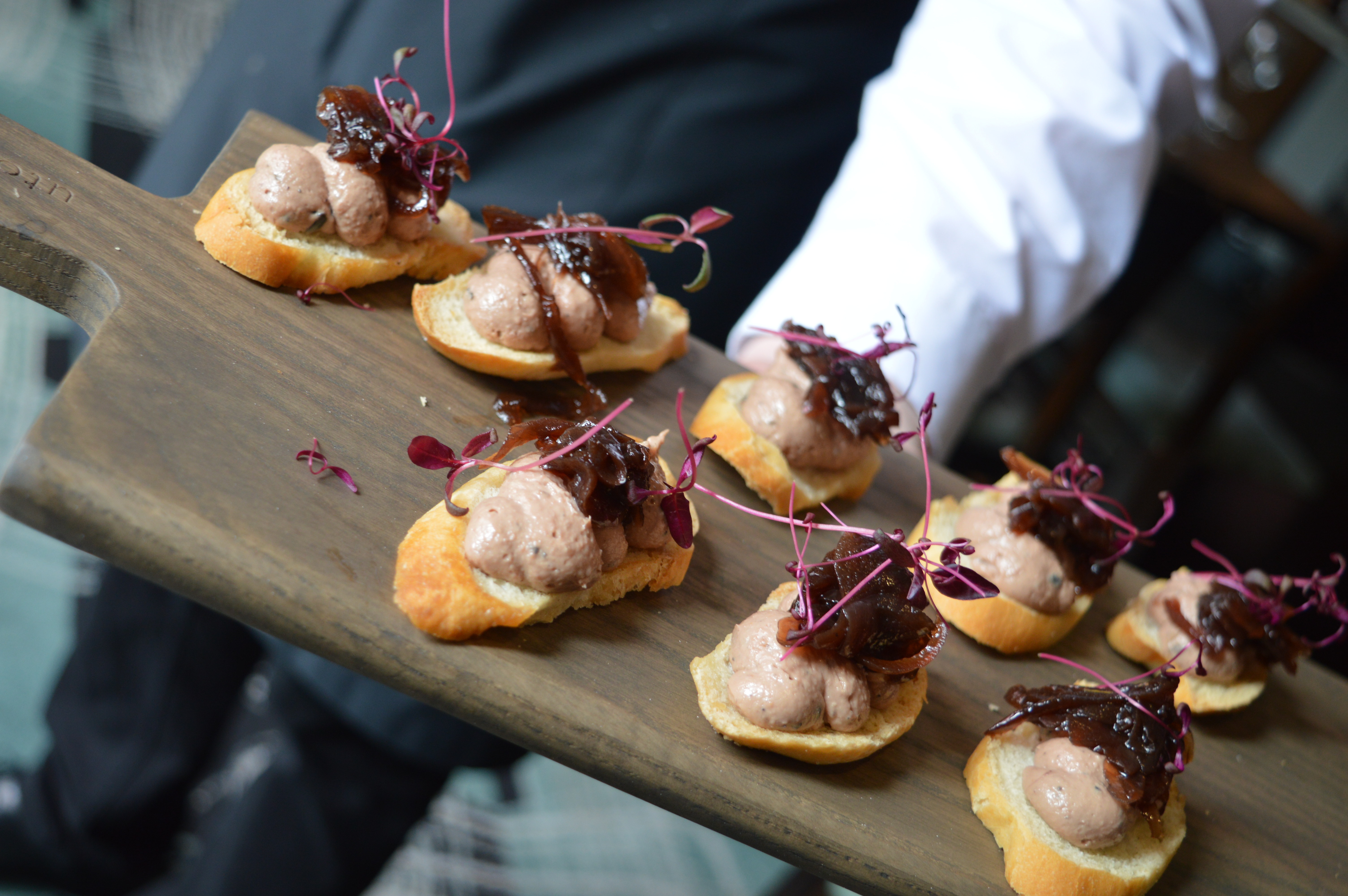 However, my plus one commented that the dish was light and dedicate and the sweetness of the onions added to the flavour. Swiftly after the Pate followed the Mushroom Arancini.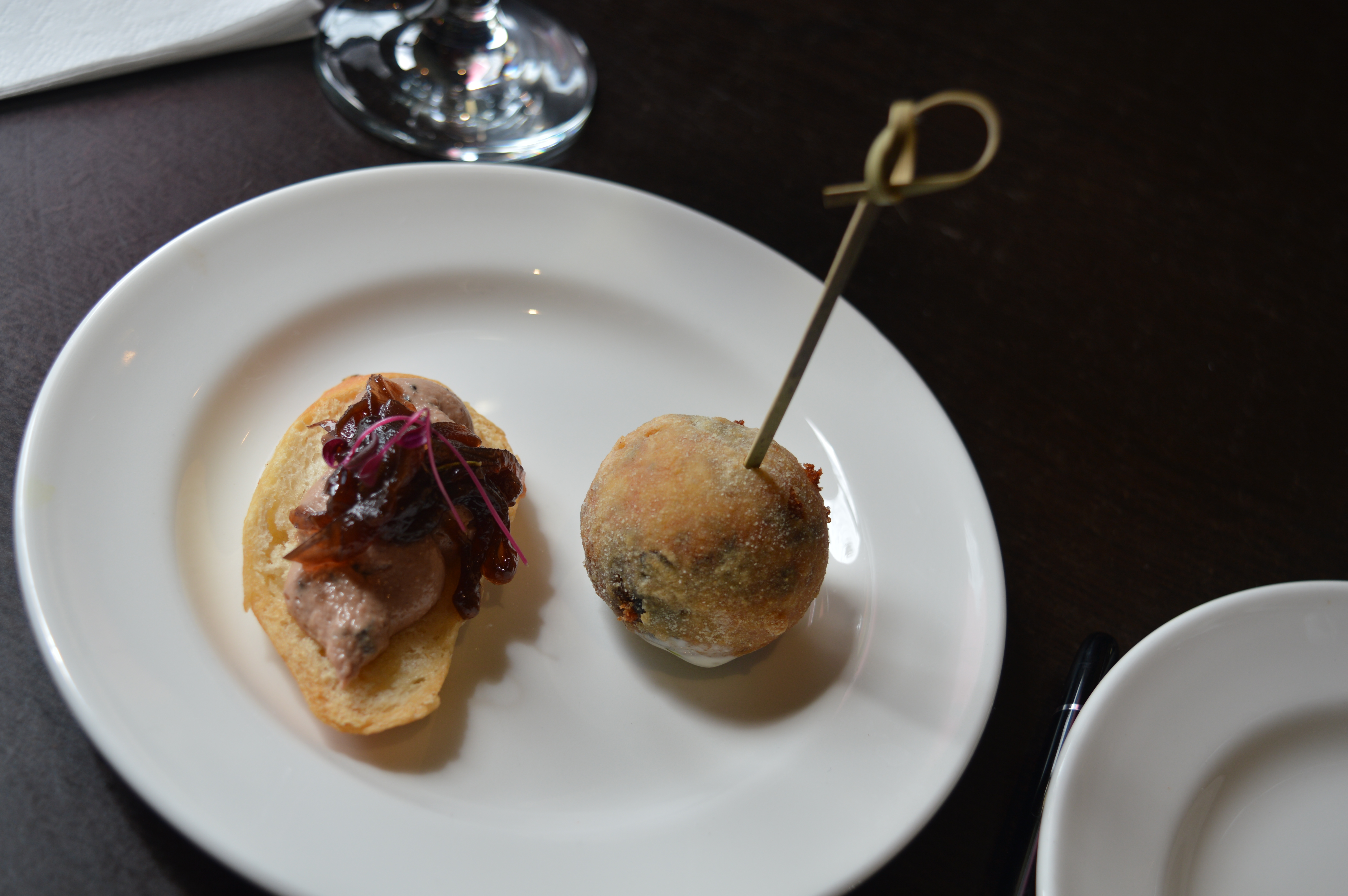 This is absolutely one of my all-time favourite Italian dishes if you've never had arancini you've been truly missing out. This delicious mushroom & cheese risotto ball is lightly fried to give it a crisp outer and has a gooey cheese core. This was served with a garlic dipping sauce, was absolute heaven and comes highly recommended.
We were then presented with a traditional bruschetta with fresh tomato and onion. Again this tasted super fresh, this is one of my favourite Summer choices as the light olive oil and coriander give a very holiday feel to the dish.
Next up; a round of crisp leaf Caesar Salad. Which was served with chicken and bacon in a light Caesar dressing with croutons and parmesan on a crisp lettuce leaf. Again a perfect light Summer dish and would have been a perfect accompaniment had you been having a BBQ.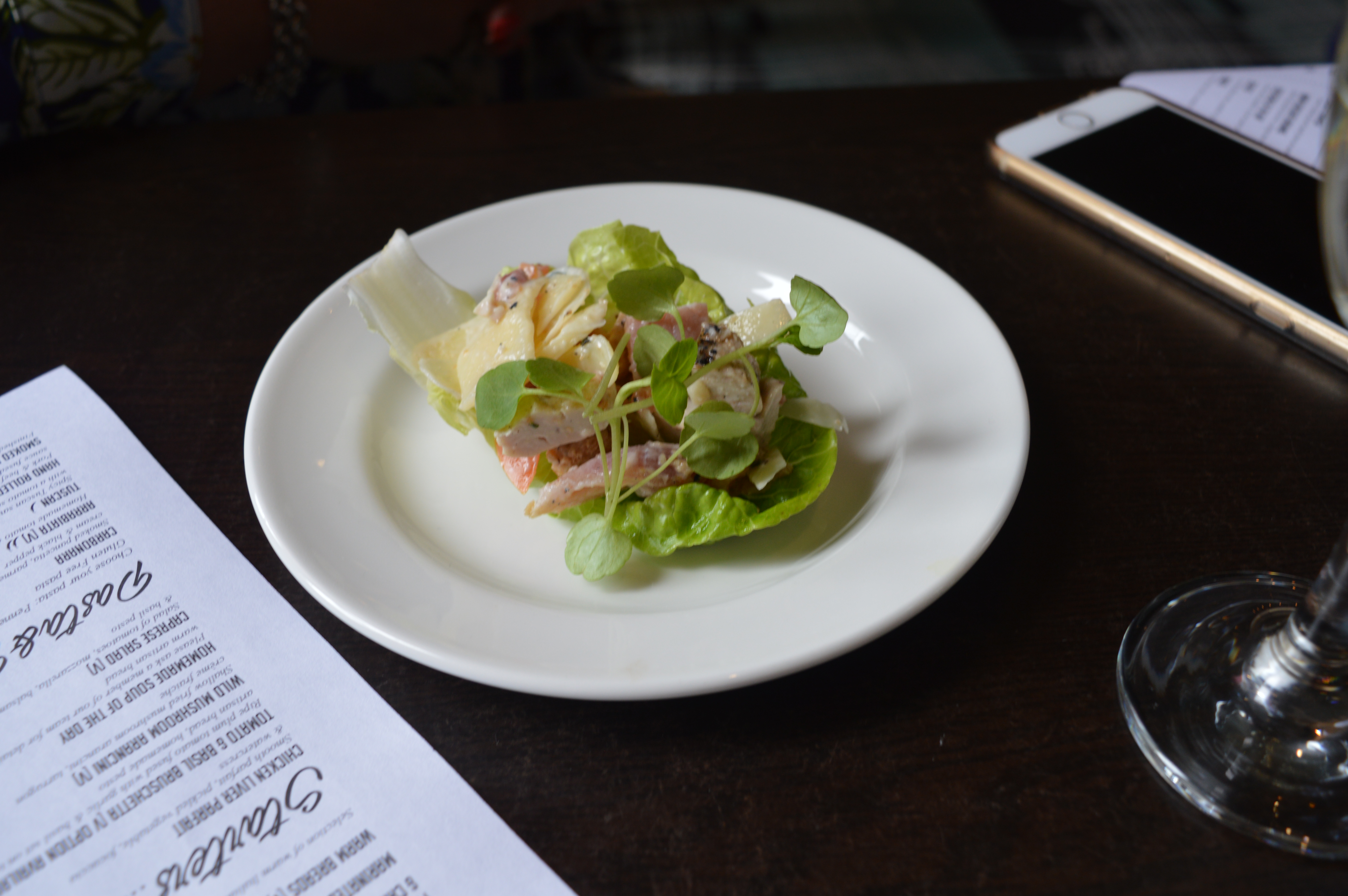 This was then followed by a tuna niçoise salad. One of my most favourite salads. Again this salad was served fresh and delicious and accompanied with a light dressing. Potato, olive oil, onions sardines and tuna. This too was served in a crisp salad leaf. This time a more Italian style salad leaf compared to the iceberg lettuce from the traditional Caesar Salad.
Once the starter and salad tasters had been served we then were served up main tasters. First out; the taster pizzas on a mouth-watering thin crisp pizza base. While the lunch menu Pizzas have four delicious toppings to choose from; a simple Margherita, spicy meatball, pepperoni and finally a mushroom one for the vegetarian diners.
The pizzas also come on a gluten-free base which I was overjoyed with as being gluten intolerant I often miss out on a good hearty pizza.  Although the pasta dishes weren't on the taster menu they sounded delicious and with Arribiata being one of my personal favourites I'm sure to head back very soon to try it out.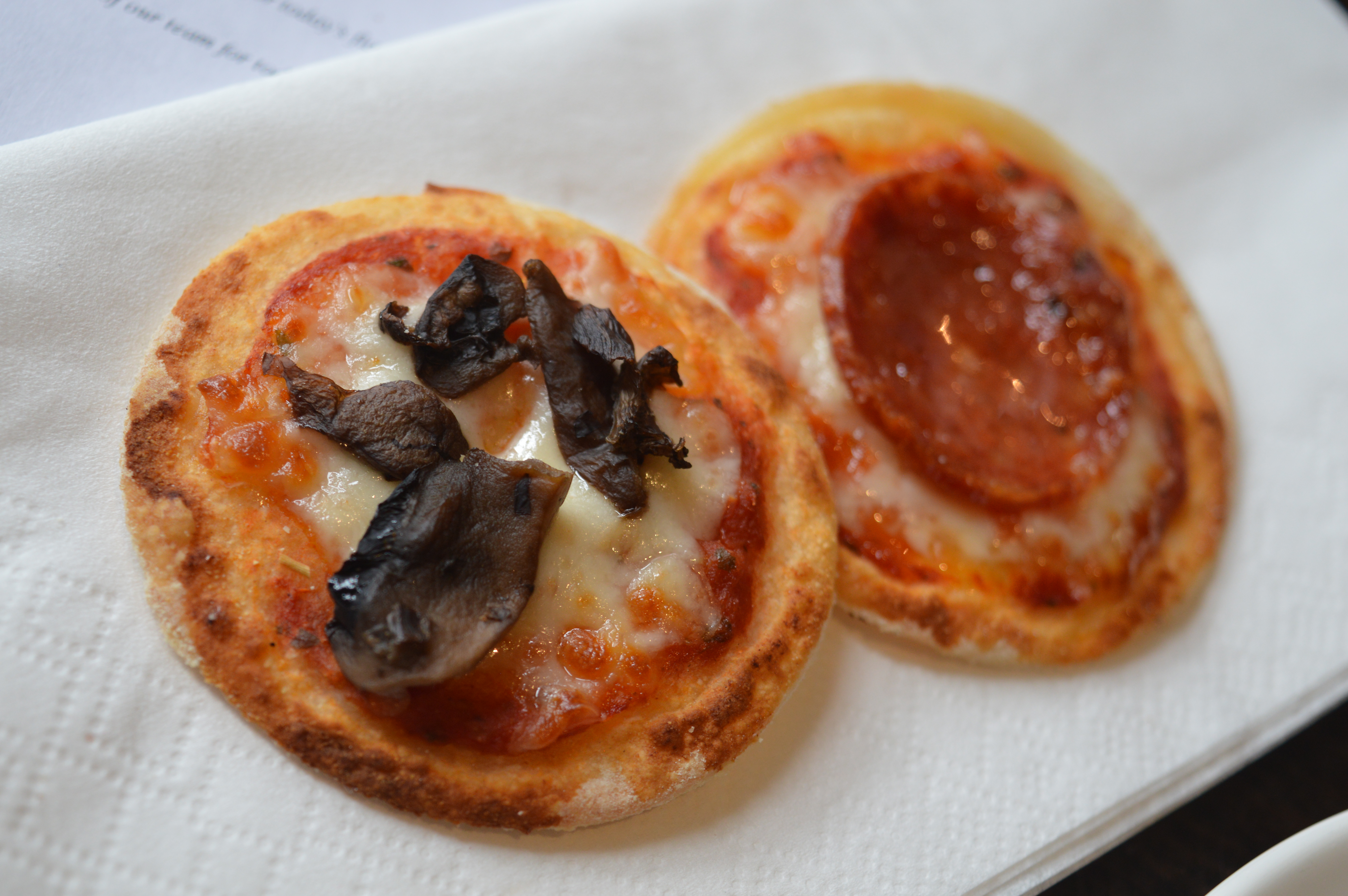 Consequently, as the champagne was bottomless we both made sure that we had our fill. It was Friday of course! The lovely Irish server Ryan, who was in charge of champagne made sure that we were never without a drink. For those who had to head back to the office, a crisp sparkling Appletiser was on offer.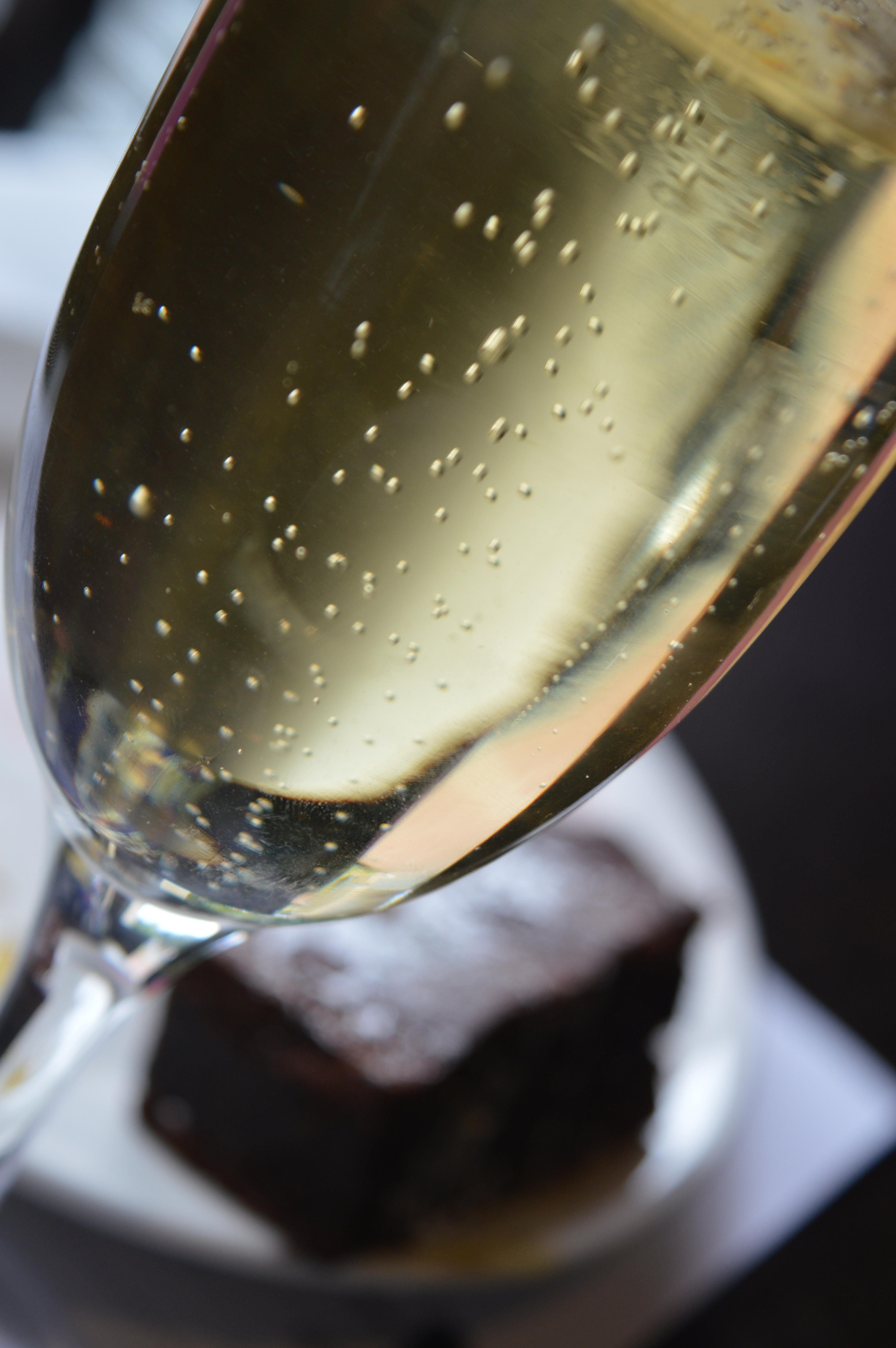 Fratello's dessert
The final course arrived. This was mouthwateringly delicious and a must-have for any dinner. A chocolate fudge brownie with an orange mascarpone was served. They were super chocolatey and gooey and everything a brownie should be. I couldn't help myself. I ended up with seconds…and thirds…well they were only tasters after all!
As we finished up our drinks and food we chatted to some of the staff who were very friendly and accommodating, they talked us through the facilities the hotel has to offer. Including live entertainment, in the hotel bar, a mini gym. With only a two-minute walk to the metro station, the North and South of the Tyne are easily accessible for those who are looking to explore what's on in Newcastle and the surrounding areas.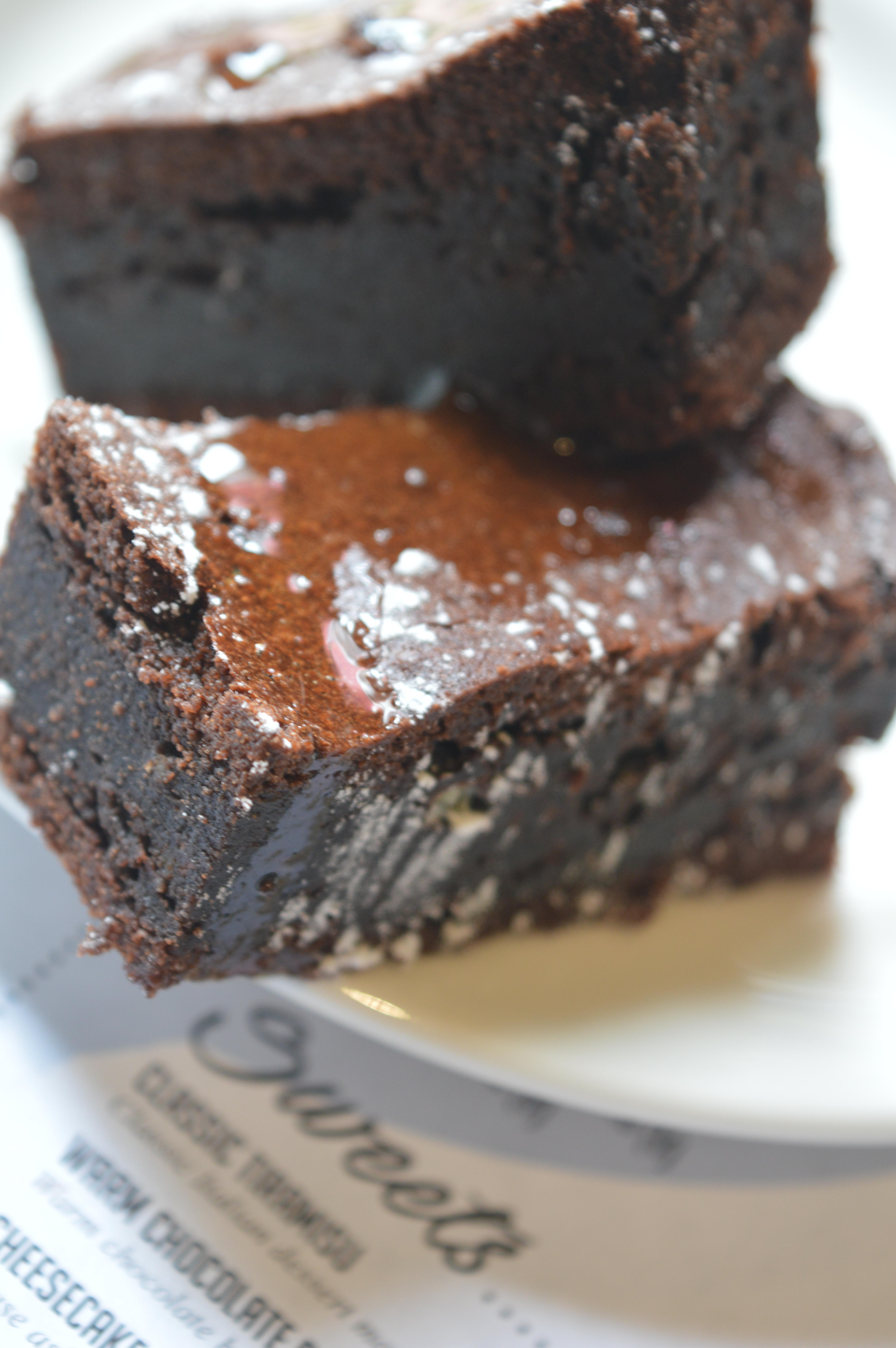 Most of all, I recommend Fratello's for a lunchtime bite, especially with their new Summer Lunch Menu. Fratello's also has locations at Newcastle Airport in the Double Tree Hilton & at The Holiday Inn at Scotch Corner.
In addition, you can read my Family-Friendly Version of our lunch over at North East Family Fun
Pin me for later