If you keep up with me, like I keep up with the Kardashians over on my Instagram you'll know that one of my most favourite places to eat in Newcastle (and surrounding areas) is Riley's Fish Shack. Located on King Edwards Bay, Tynemouth. The tiny shack on the beach was thrust into the National spotlight consequently when Jay Rayner hailed it as one of the best fish eateries in the UK in a Times article last year.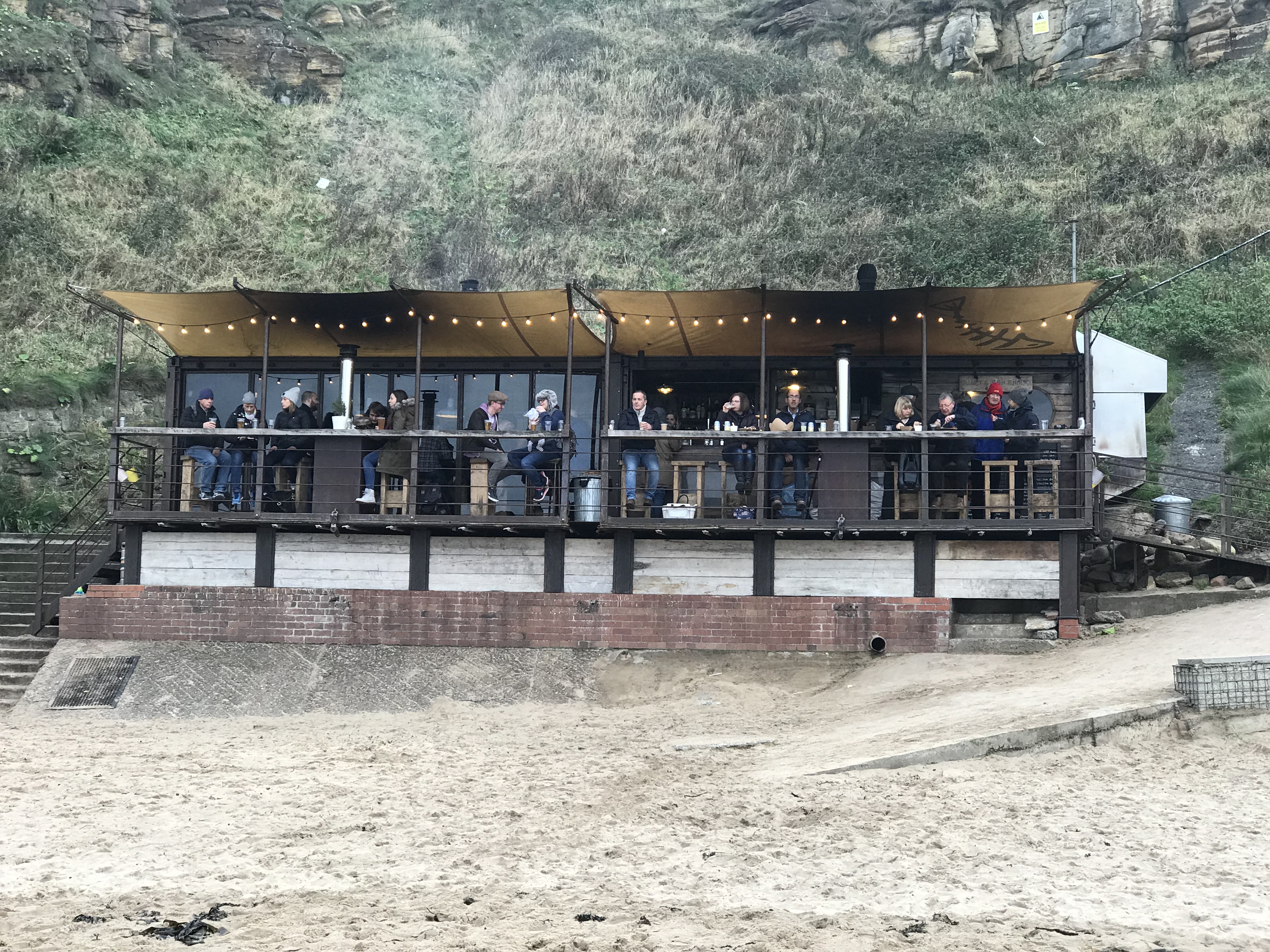 From humble beginnings.
Andy and Lucy Riley created the brand as a street food vendor which shot to popularity due to the highly regarded food on offer. As a result, they now boast a kitchen that is busy Morning 'til Evening with revellers travelling from far and wide to experience the Riley's phenomenon.
In addition, while I'm a self-confessed Riley-o-holic, that's okay. Likewise, I don't need to go to a meeting. I just need to grab myself a deckchair by a fire pit and decide which fish dish I'm going to enjoy with my crisp white wine.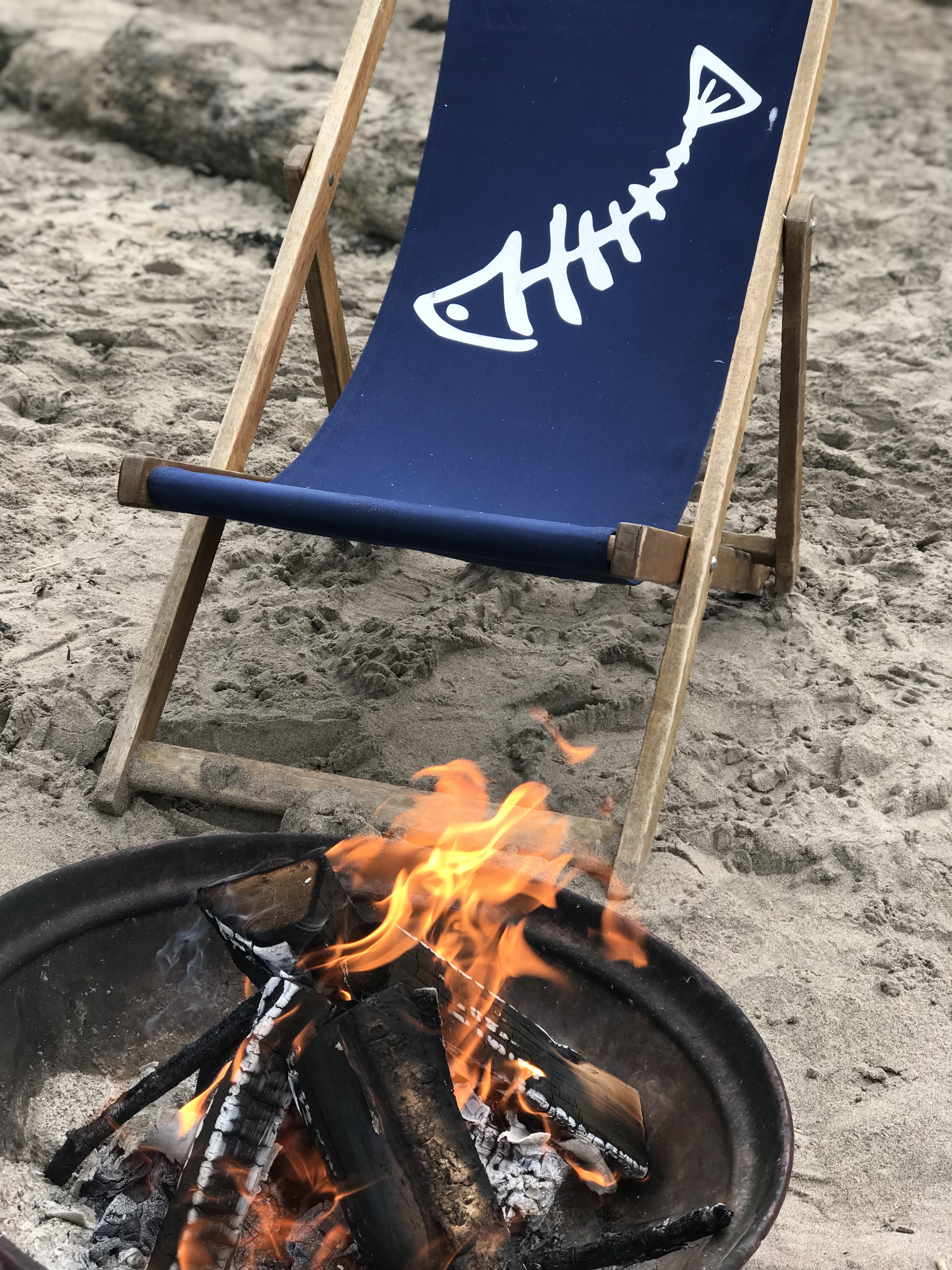 Sundays are my usual hangout. There's nothing I enjoy more than heading down to the beach with my Mum and my little dog. For an afternoon pit-side to recharge for the week ahead.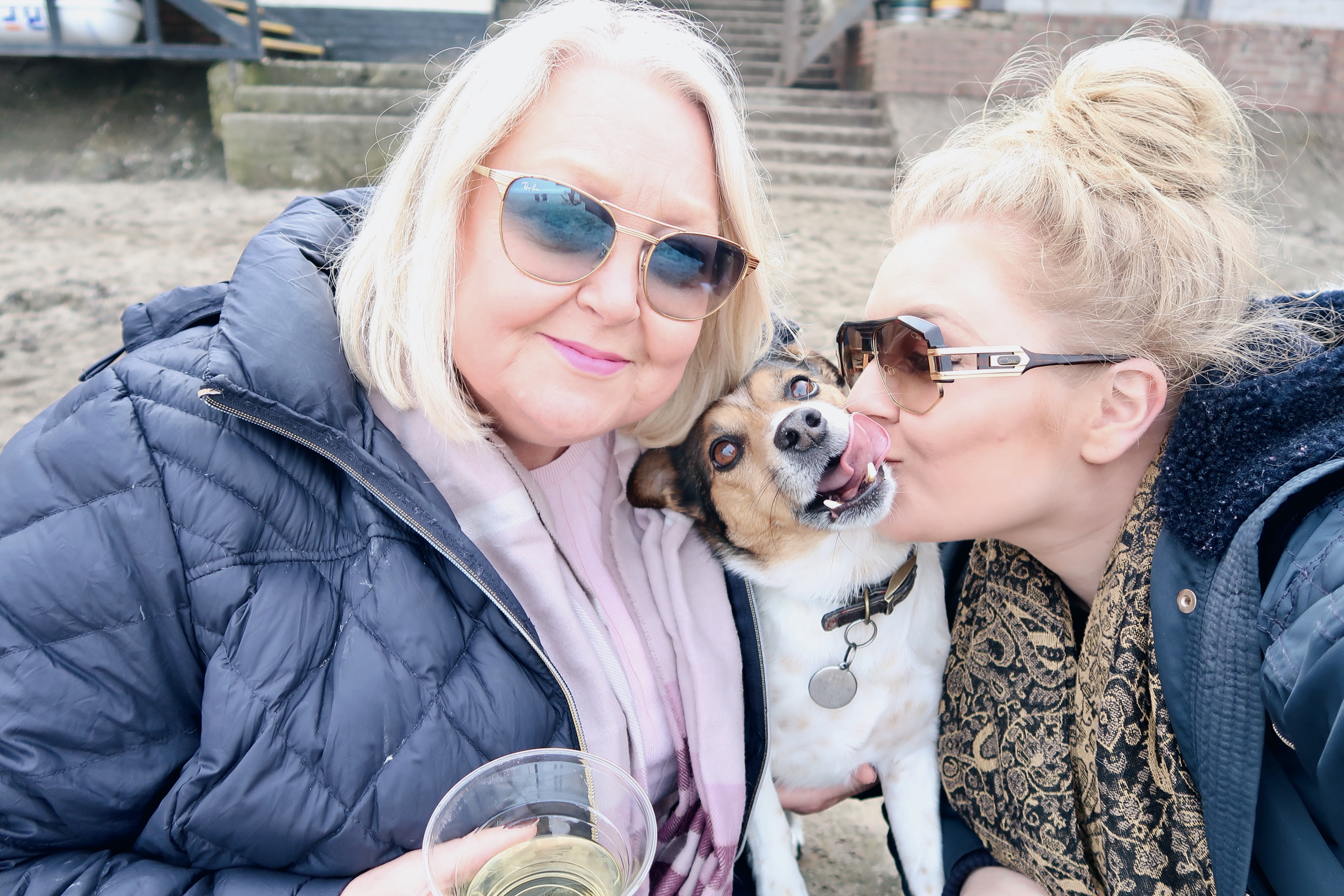 We've been to Riley's Fish Shack many times and of course are massive fans. We like to think we know how the system works. So here's a rundown of all you need to know;
Be prepared to wait
With a kitchen that runs so smoothly and in sync even the military would be proud, there's a one in one out style system for the check. You probably need to be prepared to wait. As sometimes you can be in the queue to order for over an hour, and then wait for your food to be freshly prepared. Why not grab yourself a couple of drinks and enjoy the ambience of it all? Don't be put off by the wait time. As they say, good things come to those who wait and I can certainly vouch for you that the food is worth the wait!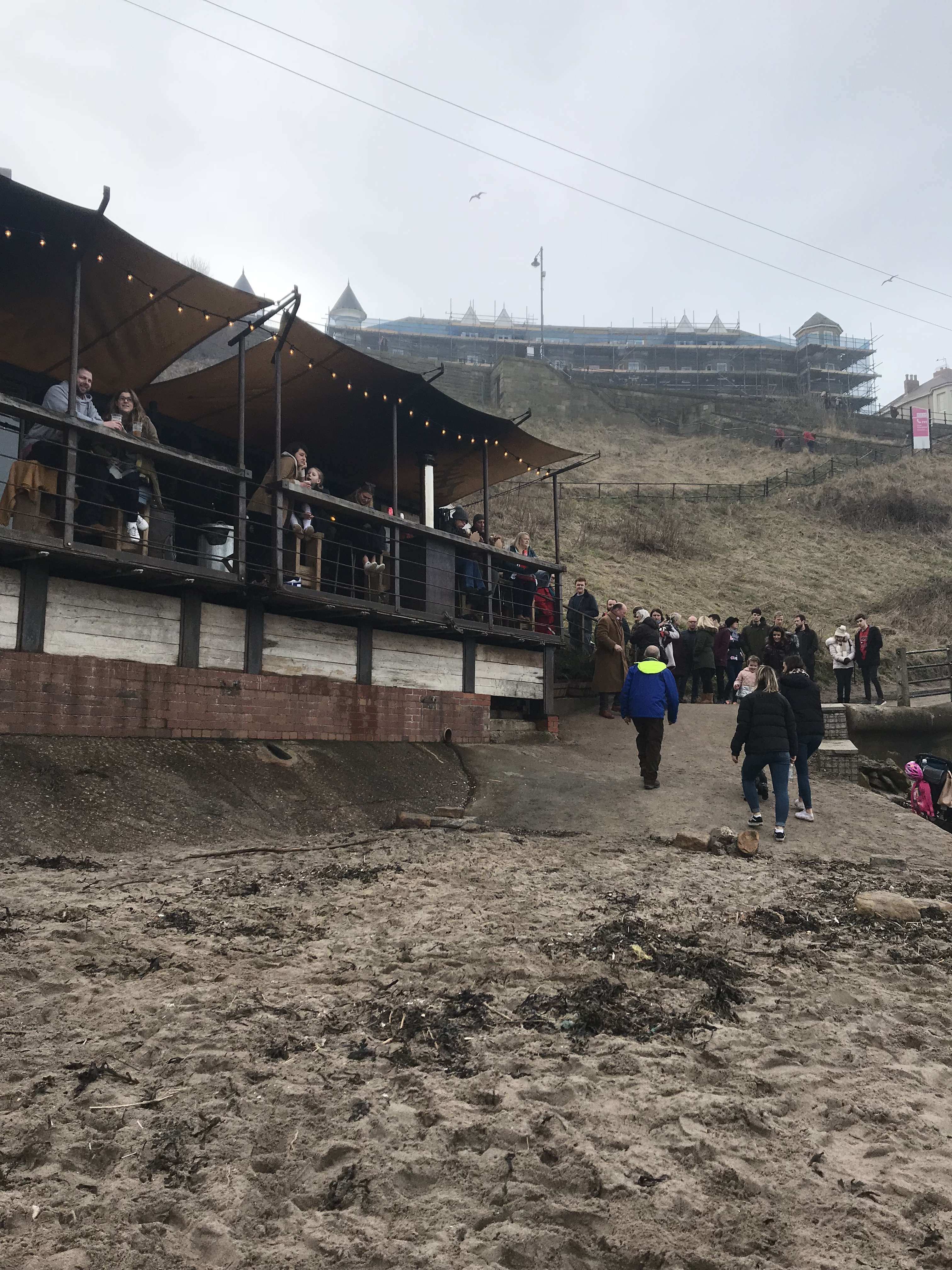 Beware of the food portions
Okay, let's just put it out there. If you're looking for traditional battered fish and chips I'm going to save you the walk down all of those stairs and back up. Riley's serve restaurant quality fish dishes and not deep fried cod with soggy chips. There are plenty of plaices (see what I did there) to grab traditional fish & chips on Front Street. Therefore, this is something different and in my honest opinion so much better. Now that's been said, the first time we visited I ordered the fishcakes. They do 1 for £4.50 or 3 for £12.50 and not knowing what to expect I ordered the three.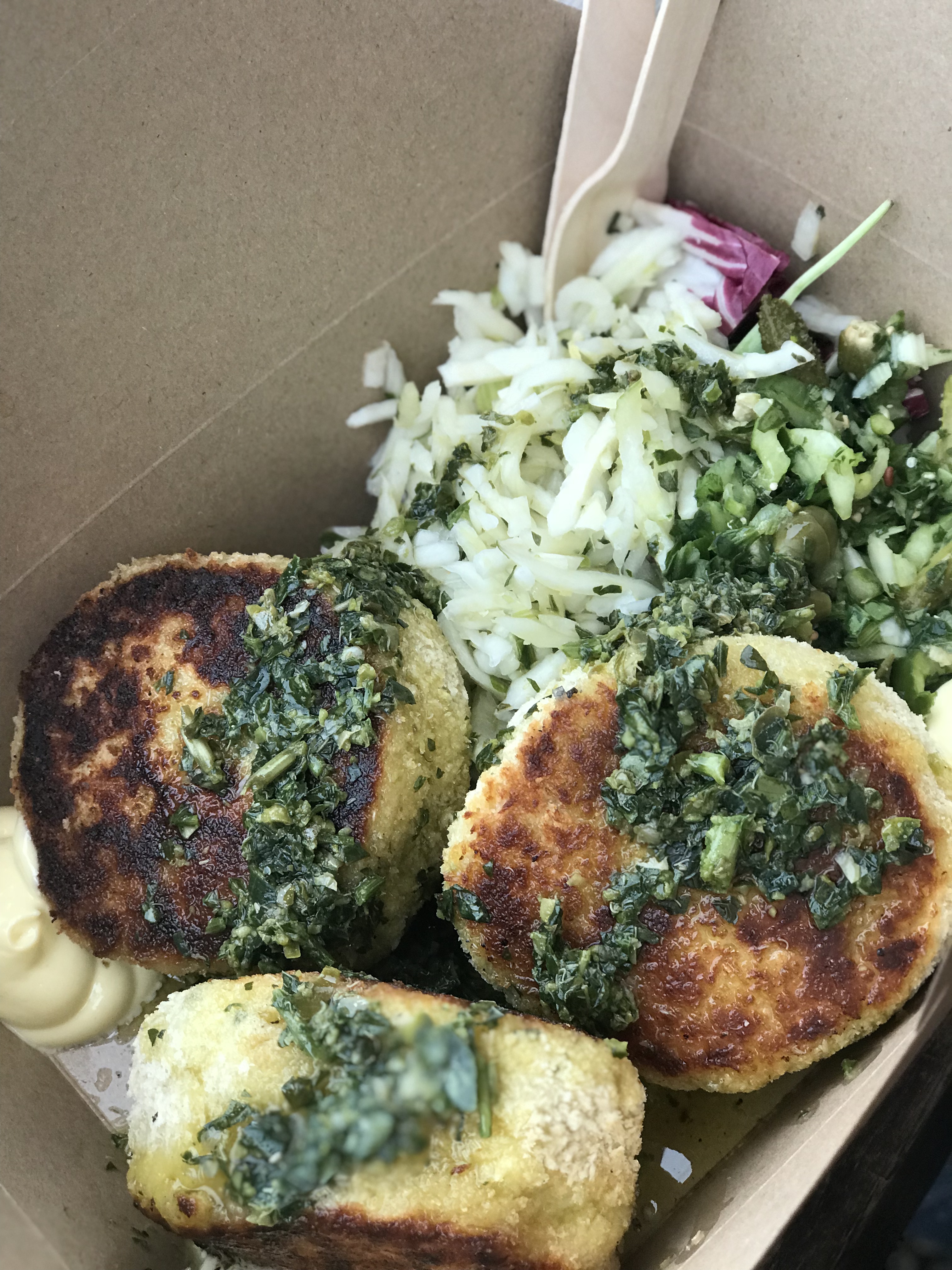 When my cardboard box arrived with my dinner inside it was absolutely full. Safe to say the portion sizes are extra generous. Admittedly I did take one and a half fishcakes home as I was beaten by the sheer volume of food. This is also true for the empanadas too. They are Cornish pasty size, so are great as a sharer. I find Riley's well priced for the quality and excellent portion size of the food they serve.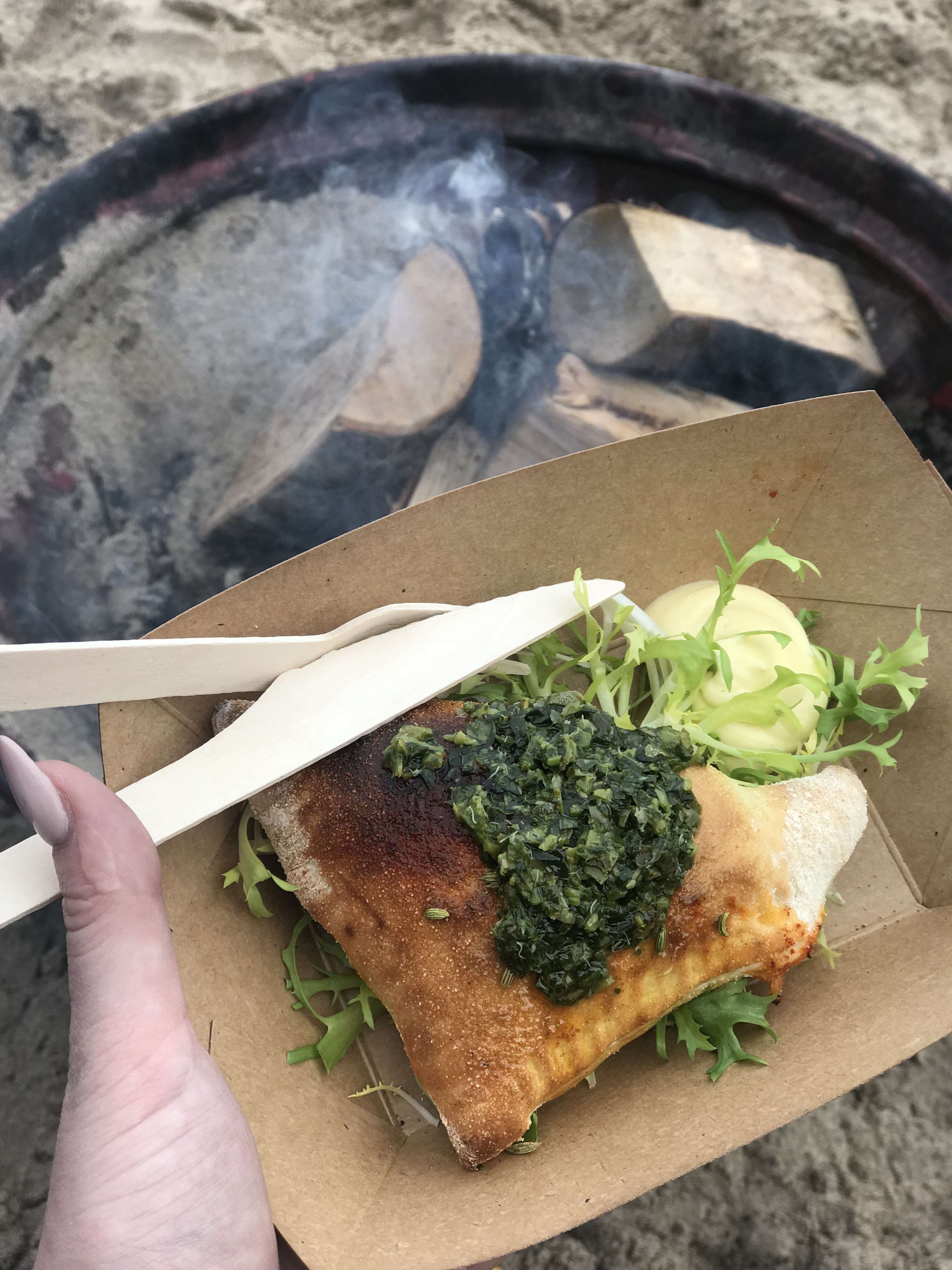 Every time we've eaten here we've received huge portions of the finest quality food.
Sharing is caring
First of all, us Geordies are a friendly lot. That's probably one of the reasons why I love the ambience of the shack. Where else would you find people huddled around fire pits chatting with strangers? Or people bunking up next to each other on stools looking out onto the sea and chatting about their love of being from this wonderful part of the world. As Riley's has that driftwood chic vibe there are no 'set tables', it's rather much a case of perch your bum where you can.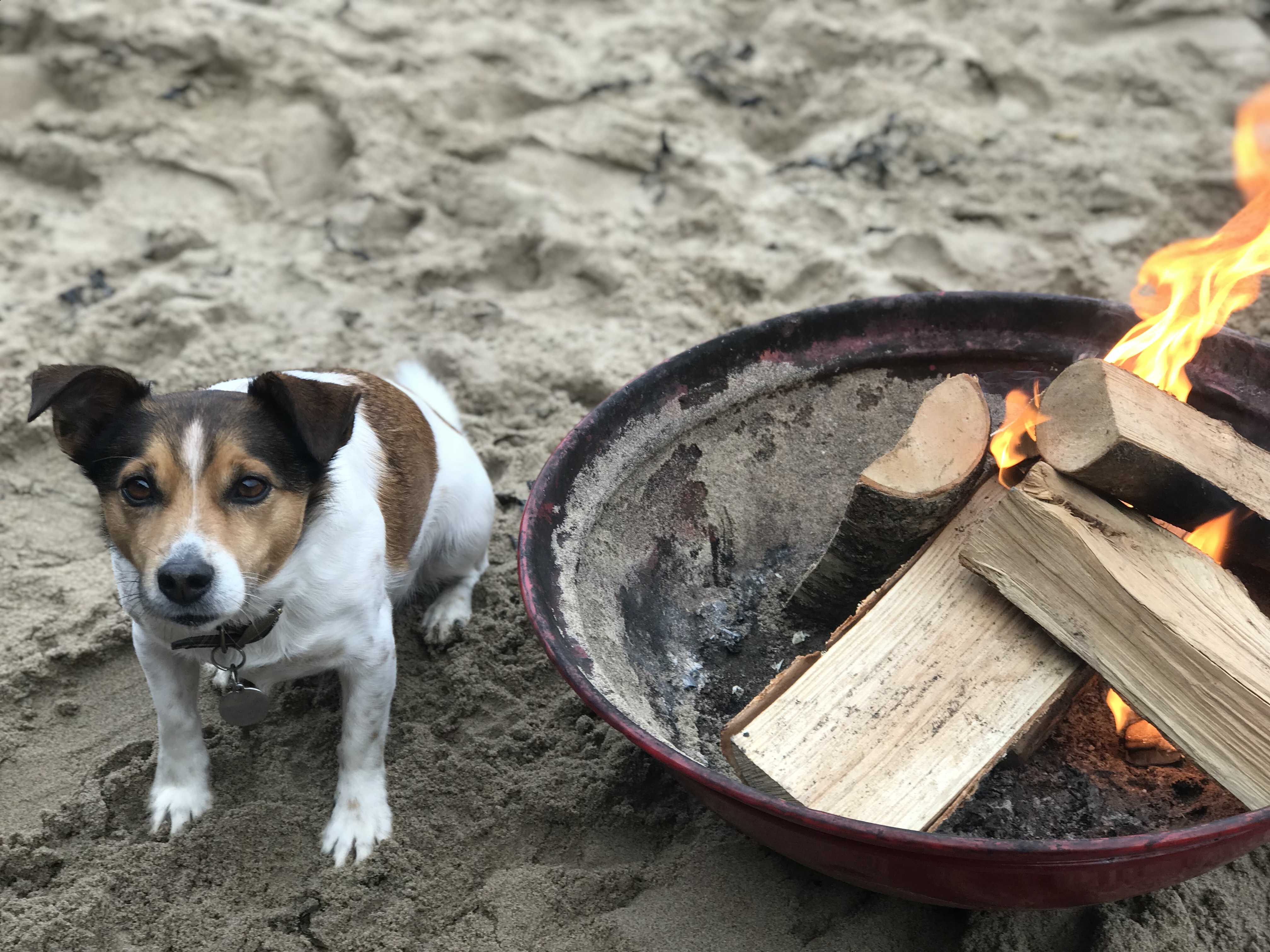 That's what probably makes this whole dining experience exciting. While there are three places where you can grab seats. Inside the shack behind the glass floor to ceiling doors, on the veranda under the heaters. However, my favourite undoubtedly has to be in a deck chair on the beach with a fire-pit.
What's good?
The food menu is limited to around 10 items and they offer a full bar service as well as soft drinks, teas and coffees. It's always a bottle of their house wine for us which is priced around the £18 mark and actually really quaffable.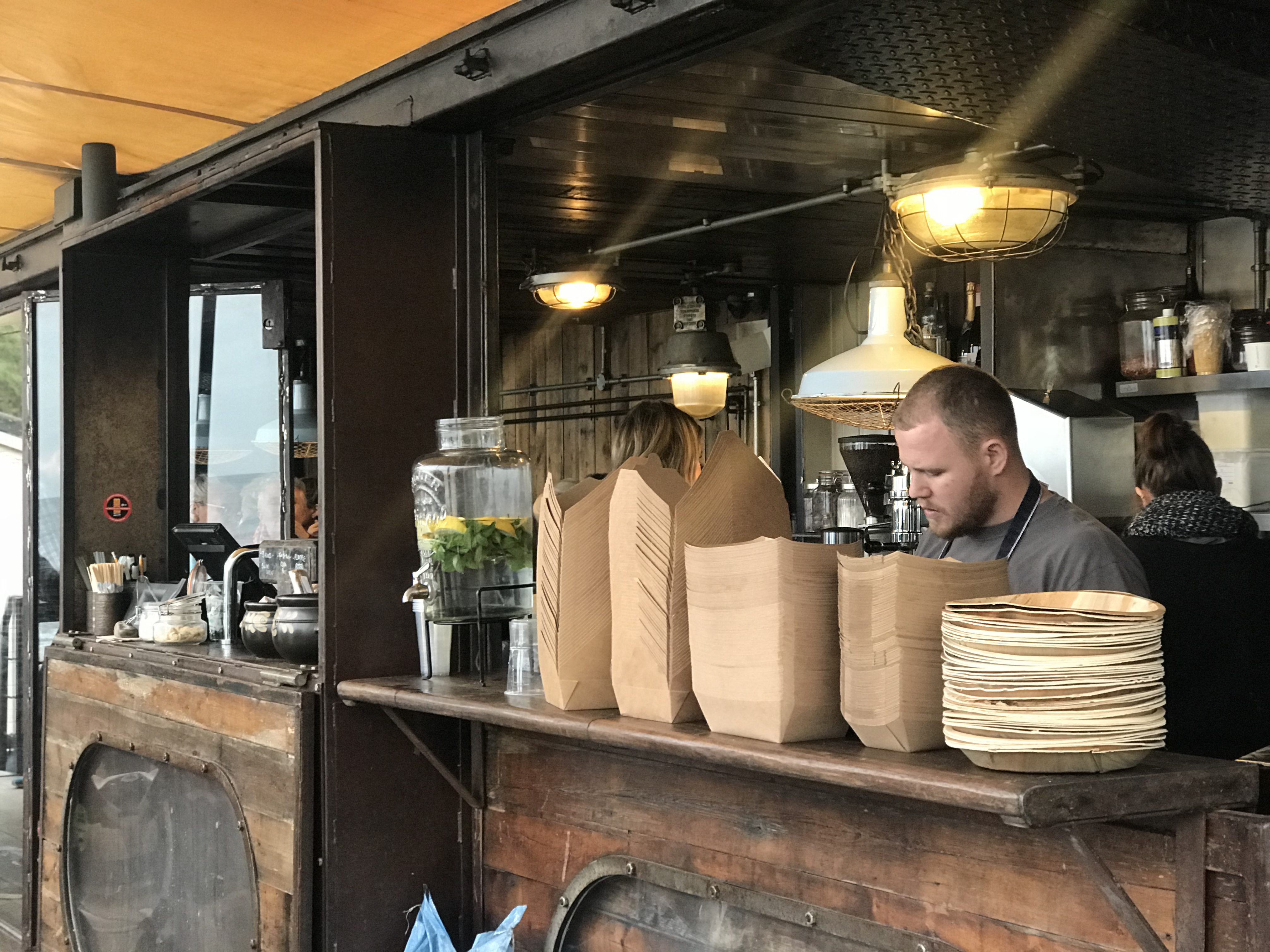 The menu usually comprises of the fishcakes and empanadas (these are like Cornish pasties, made with sourdough and filled with your choice of usually 2 fillings, a vegetarian and a fish option). You can mix and match the fishcakes and empanadas in the 3 for £12.50 deal. Which I recommend if you're wanting to sample the menu or if you're sharing with friends.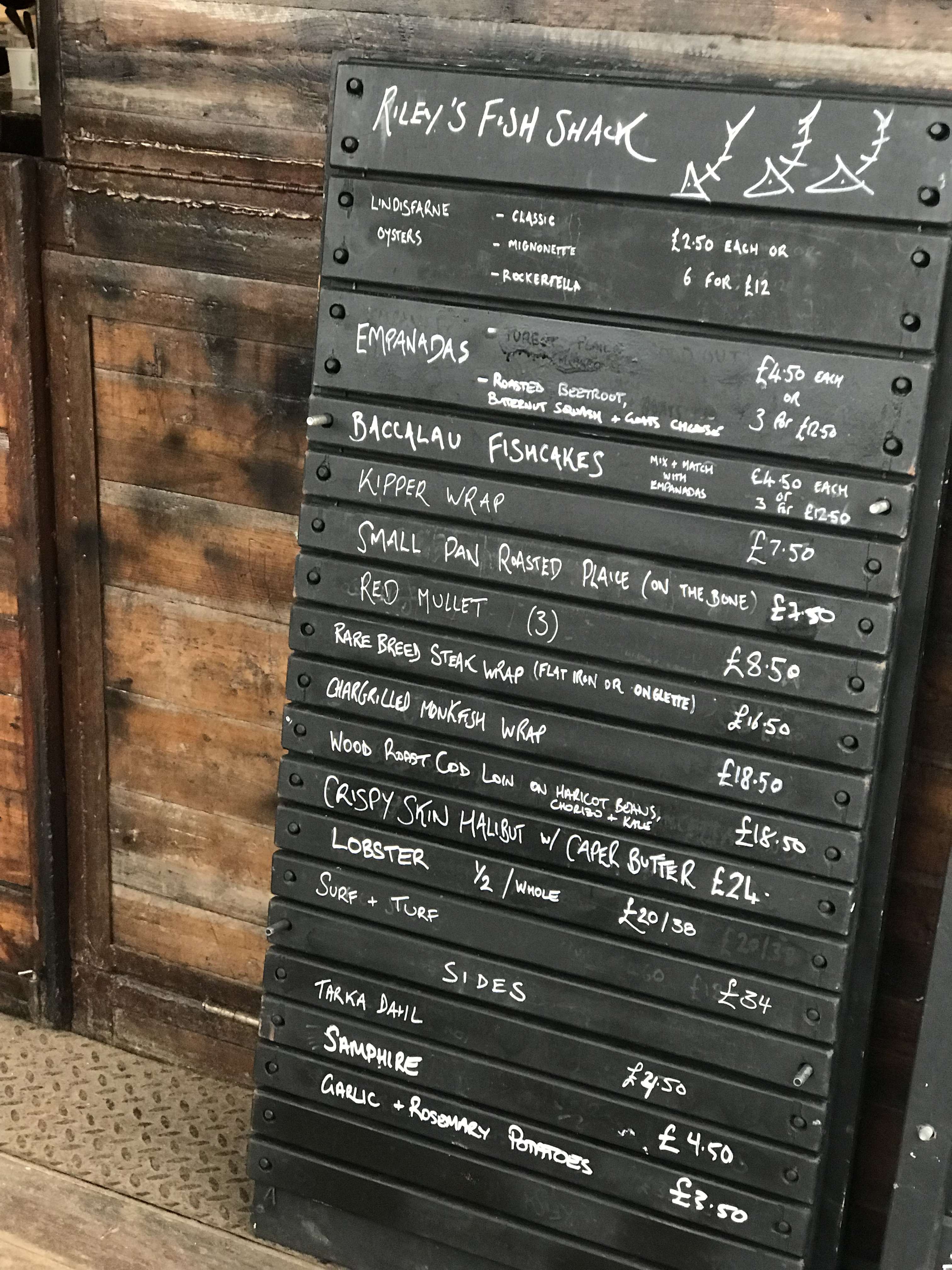 They then have on offer a fish wrap, with changing fish. I had the bang bang monkfish kebab wrap one time and that was absolutely sensational. The spice was intense and the fish had been grilled to perfection. This was served on a wrap with fresh salad. Other fish that frequently feature in the wraps include mackerel, kipper and red mullet.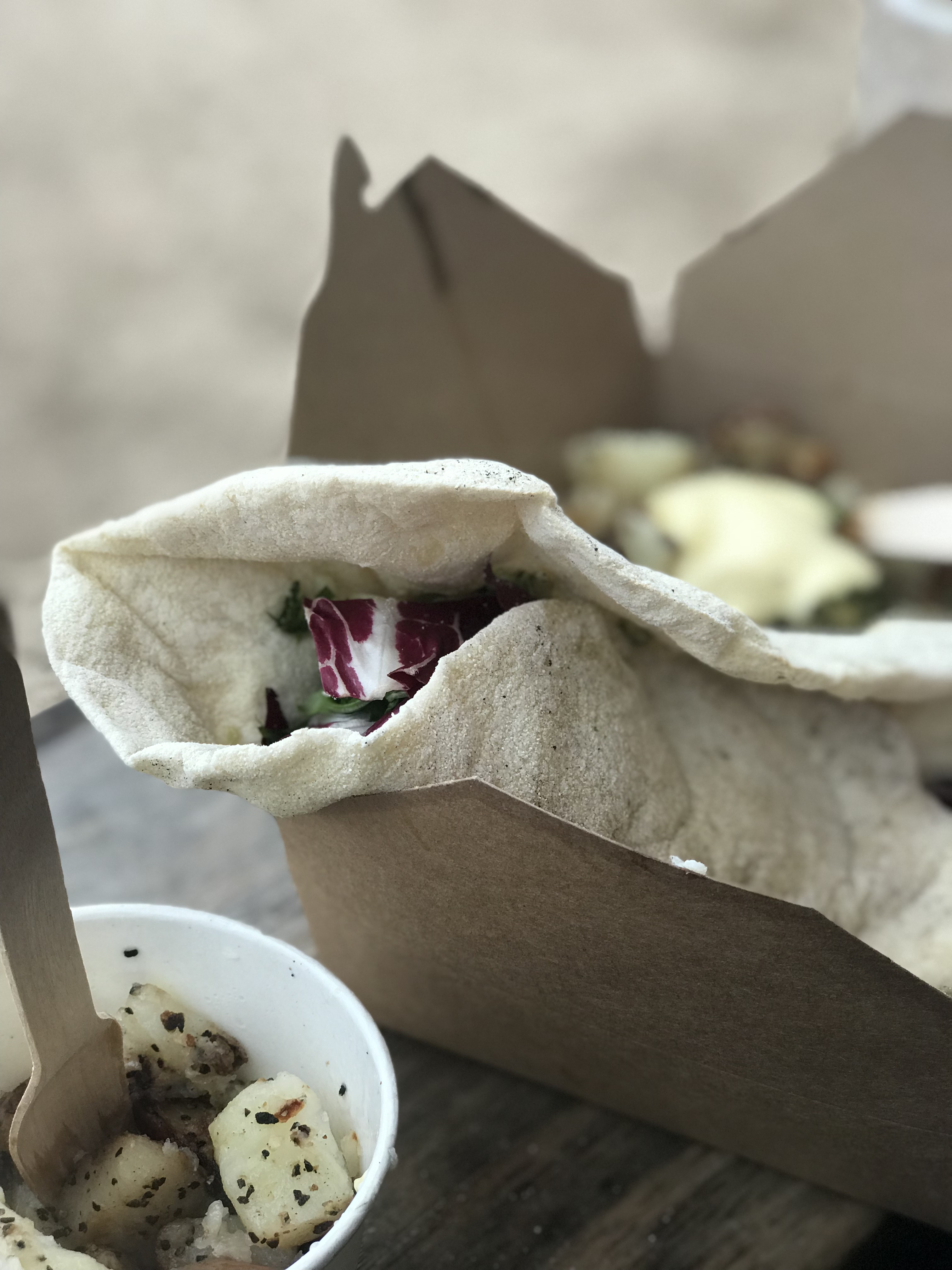 My absolute favourite 'death row meal' fish is always a staple on the menu at Riley's Fish Shack. The Halibut. Served with a sourdough roll, their herb potatoes and a fresh salad whilst on a bed of samphire, priced at around £25. I personally think this is a great price for the whole meal. The piece of halibut is always really generous too.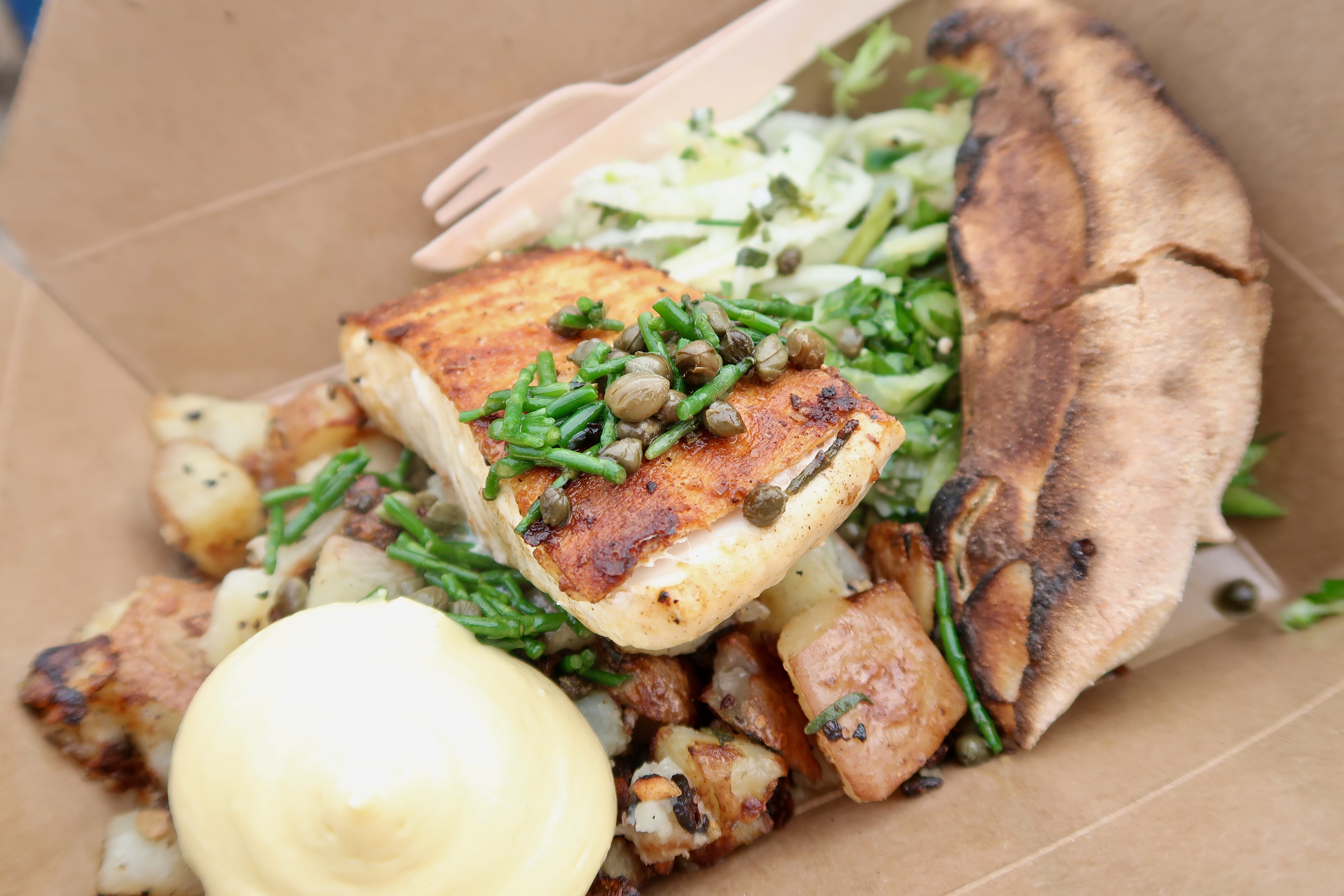 Looking for shellfish and crustaceans? They have oysters by the shuck and serve lobster half or whole too. There's just something special about eating lobster on the beach, don't you agree?
What if I don't like fish?
With the menu being mainly fish-focused they do offer a vegetarian option in the form of one of the empanada filling choices. They also have a steak wrap on their menu too for the carnivores who don't fancy fish. In my honest opinion (and let's face it, I'm always brutally honest), Riley's Fish Shack has built its reputation on the impeccable fish dishes it serves. So I don't know why you'd ever order anything other than their fish dishes? Pretty logical really?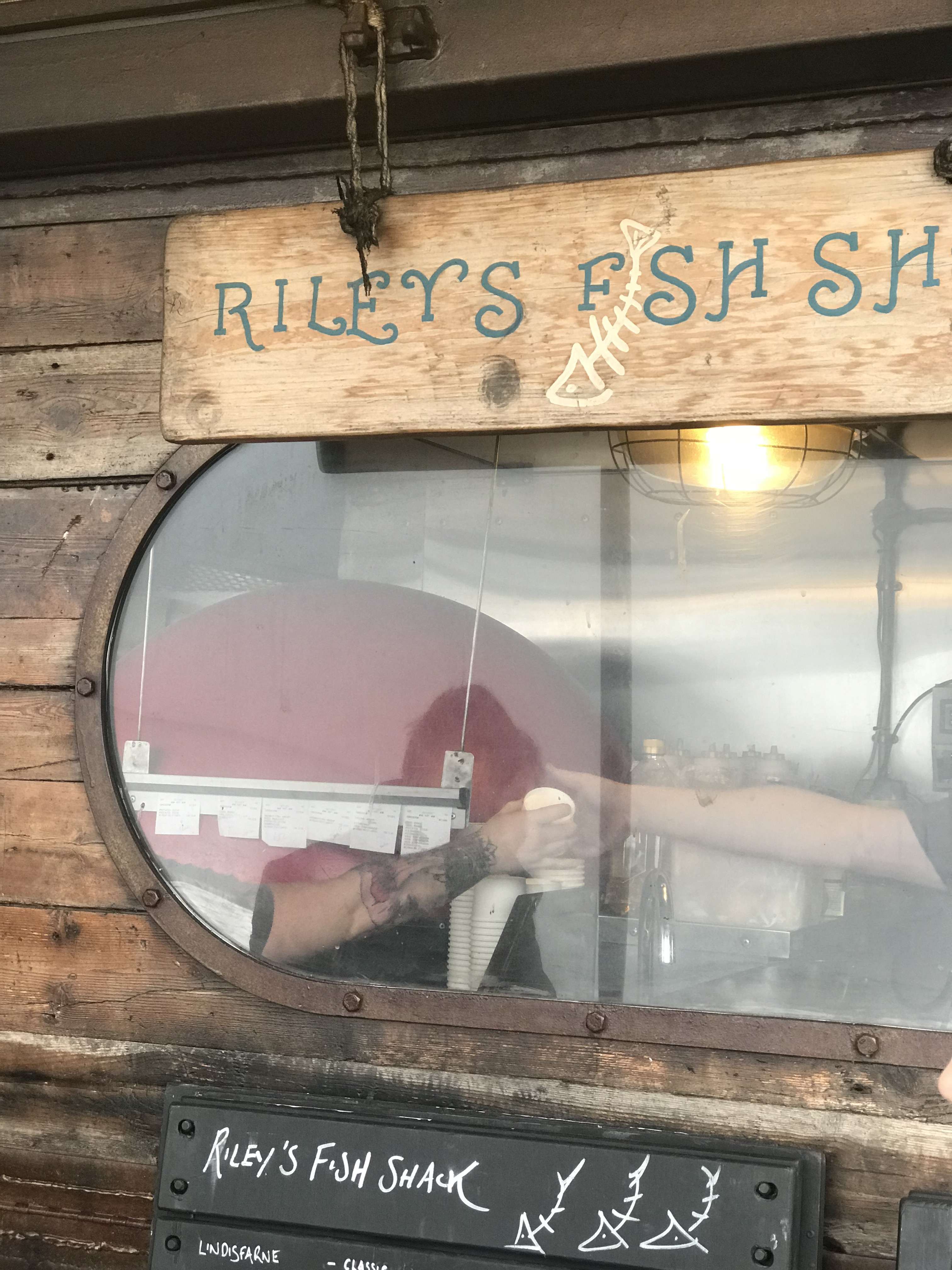 Consequently, I highly recommend a visit to Riley's Fish Shack (just not a Tuesday, they're closed then and you'll be sad if you can't get a fishy on a little dishy). It's a great place to go and relax and enjoy the great quality food. All of the staff are a testament to the brand, they're exceptionally hard working and always really pleasant.
So, have you been to Riley's? I'd love to know your thoughts! Drop a comment below.