It's Delhi-cious. My Delhi lands in Newcastle. Located on Pilgrim Street a short walk from the O2 Academy new Indian Street Food My Dehli opens it's doors to an awakening of all of your senses.
The restaurant is decorated in a quirky, brilliant fashion, with extreme attention to detail. From the hand painter, distressed bricks to the live feed of Delhi's main street, Chandni Chowk. To the authentic newspapers in the rack directly from Delhi to, of course, the Tuk-tuk positioned at the front of the door. Each item within the restaurant has been selected with purpose and reveals a little more of the My Dehli story.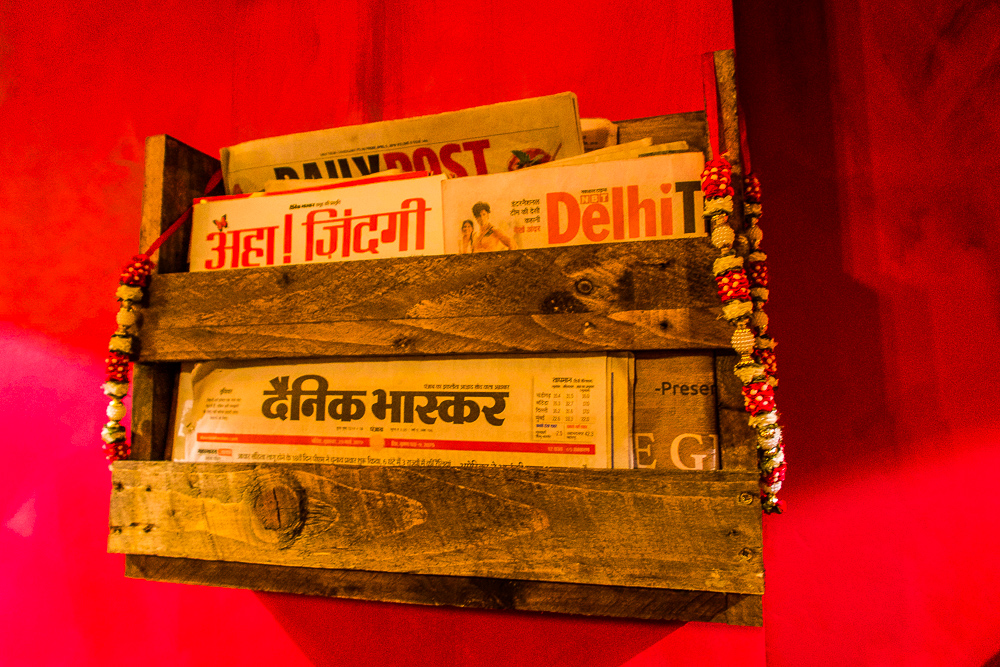 The menu is a twist on what we are used to, with street food dishes and even Pow Pow burgers! My Dehli is really dedicated to creating a new twist on Indian Dining.
We started with the some of the 'Itty Bitty Nibbles while you wait' and enjoyed Panapaes, these little popadoms are topped with salsa and drizzled with chutneys (£3.50). These were perfectly bite-sized and really enjoyable.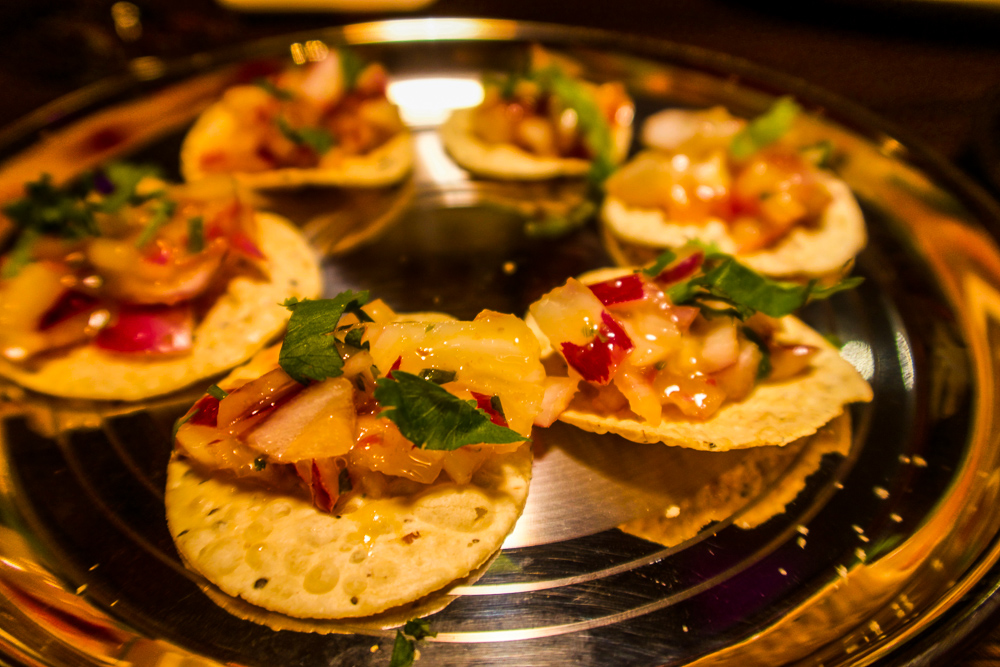 Gol Gapa/Pani Puree (£3.90) – the crispy chickpea and potato Puri balls with tamarind water are inspired by the Street Hawkers. Although not my favourite of the three nibbles, they are certainly something to try having been inspired by real people in New Dehli.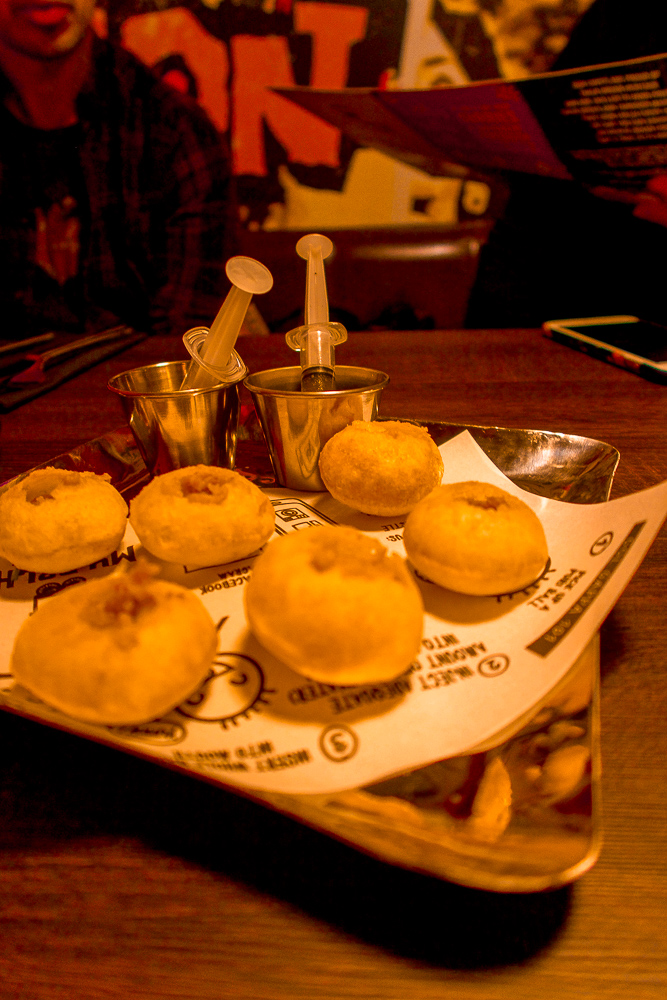 Finally the Dehli Daredevils (£4.50). So good for a laugh if you're with friends. This Russian Roulette of cold crispy puris are drizzled with different heat devilish chutneys. Who will get the fire puris? Nobody knows. These have been inspired by the Street Hawkers of Old Dehli and are really entertaining. Can you handle the heat?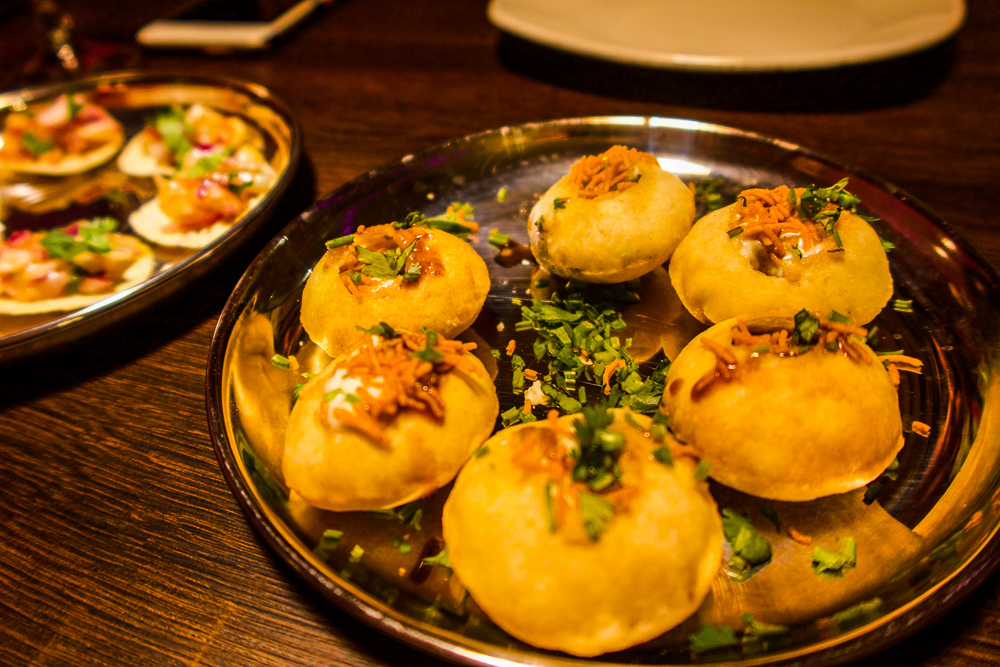 Appeteasers
The idea of My Delhi is to enjoy a tapas-style selection with friends. We were served a plethora of different 'Appeteasers' to enjoy together. The great thing about sharing dishes like this is that you get a taste for a variety of different flavours, that you perhaps wouldn't from opting for individual dishes. In many cultures, tapas-style sharing is also regarded as a great social experience for those involved and is the norm when dining.
The Spicy Lamb Chops (£7.95/£14.95) marinaded in spicy tandoori masala, were absolutely Delhi-cious and come highly recommended. As somebody who isn't a big fan of lamb, these were full of flavour and tender. The meat was delicious.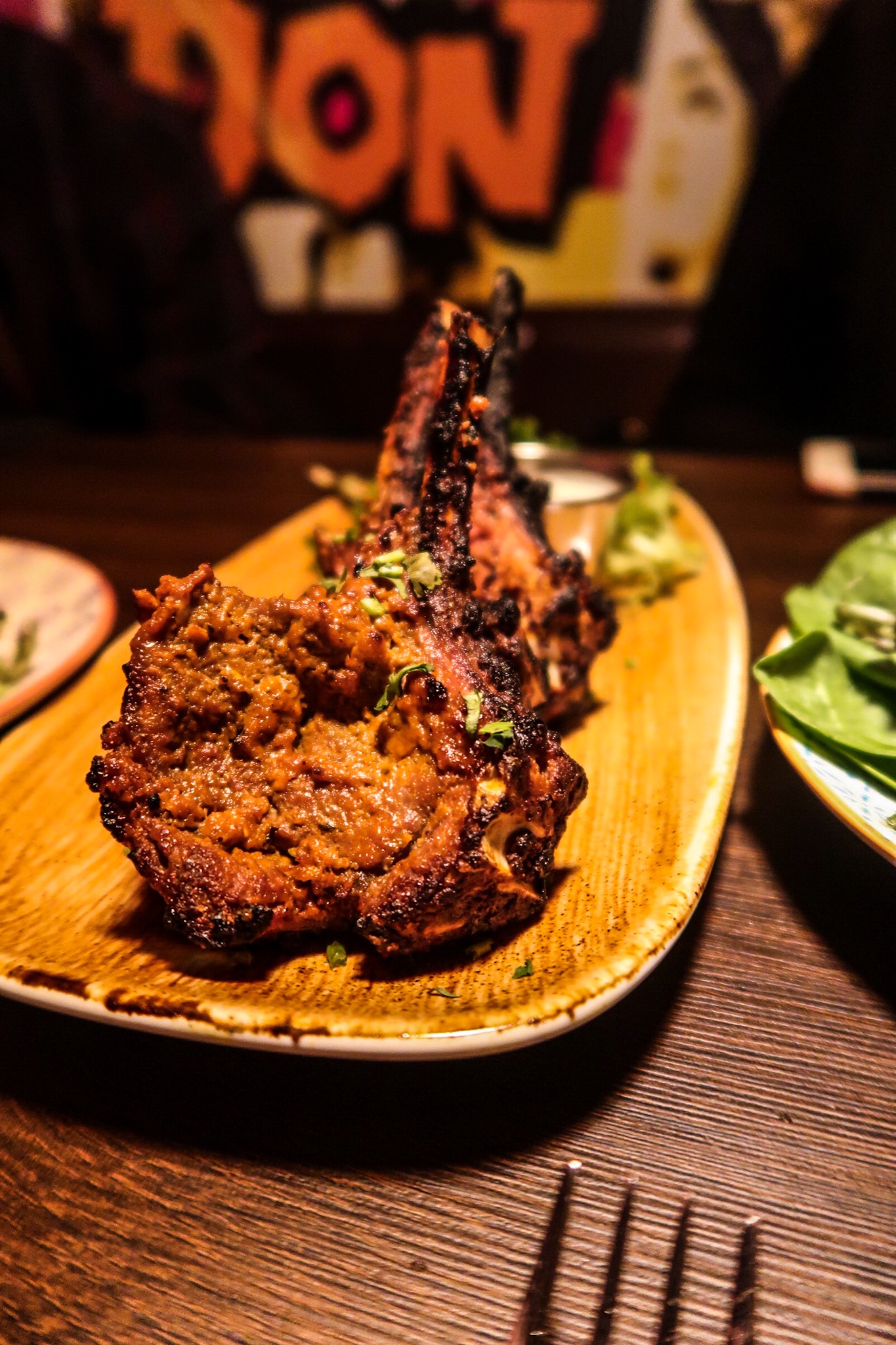 A fusion of cuisines comes together with one of the 'Chandni Chowk to China' dishes. Veg Momos (£4.20), steamed vegetable dim sums served with an Indian inspired filling, fried and served with a chilli dip. So something completely different on the menu, the two different cuisines coming together, the Chinese dim sums with the Indian filling really worked to create a really flavoursome taste.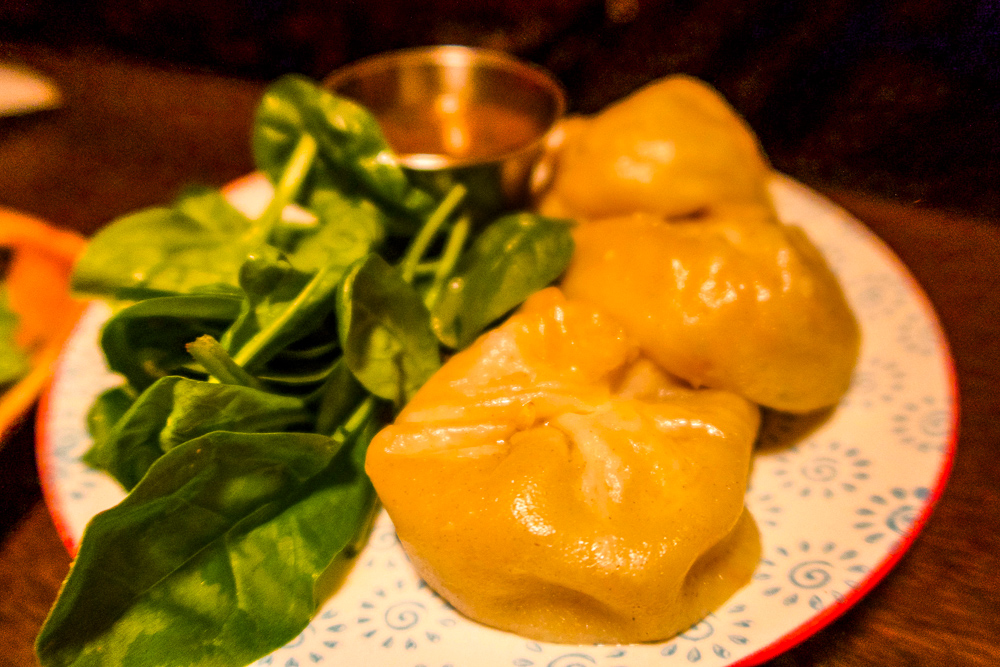 Perhaps one of my favourite dishes of the evening was the Samosa Chaat (£4.50). Shortcrust pastry stuffed with vegetables was served on a bed of hot chickpea masala and drizzled in awesome chutneys. This certainly was delicious as the different textures really complimented each other. Chaat is one of my favourite dishes and to serve a Samosa with this really twisted traditional dining for the better.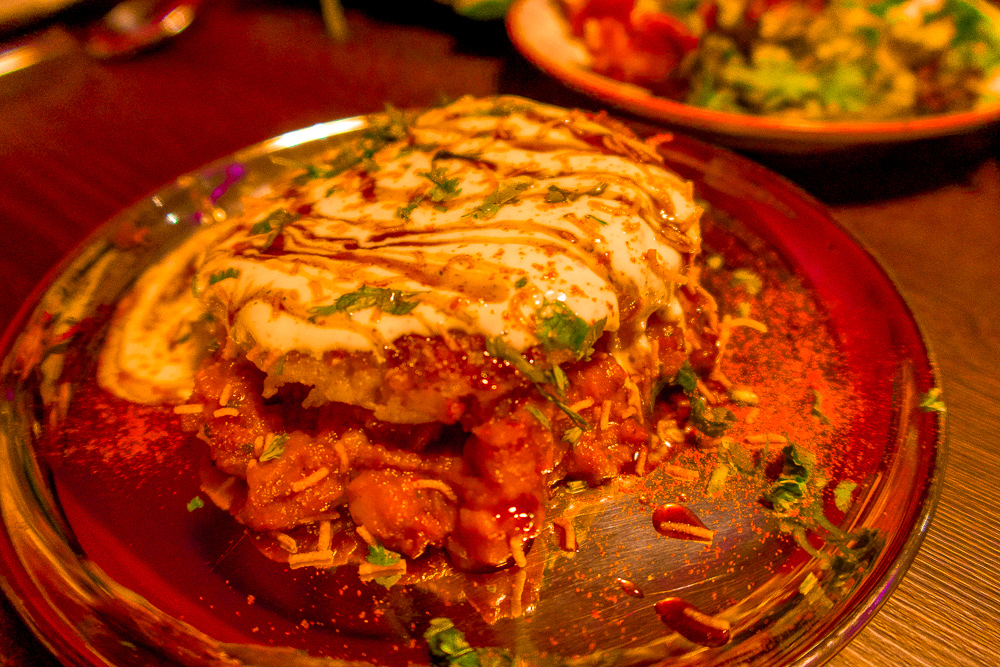 I don't often opt for fish when enjoying Indian cuisine, however, the Amritsari Fish (£4.95) may change this in future. The lightly battered white fish fingers are served with a Delhi style tartar sauce. Again, another highly recommended dish.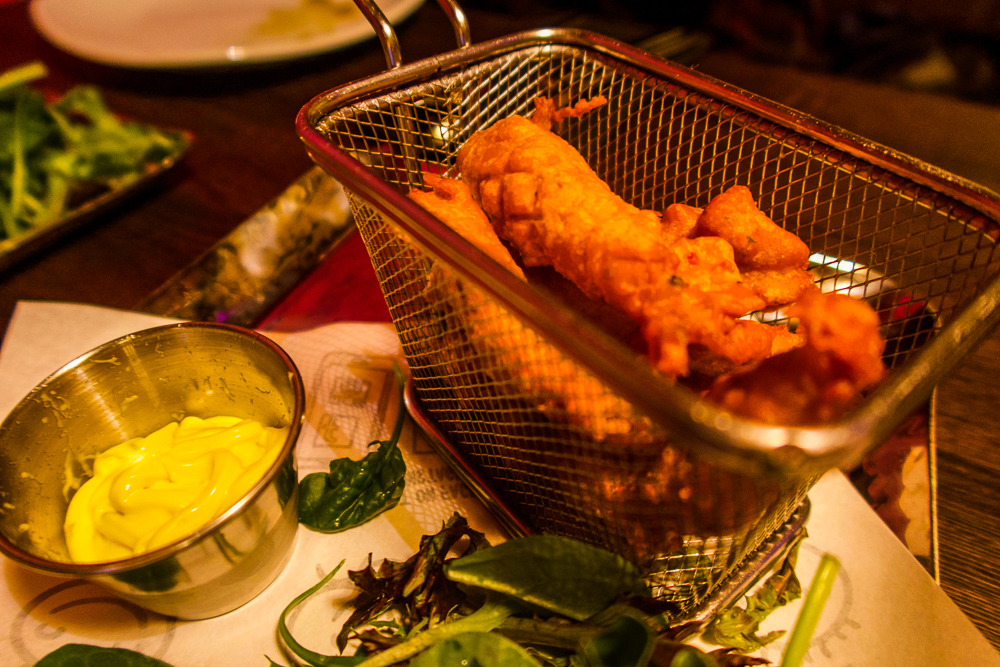 Vegetarian Dining
If you're vegetarian My Delhi caters well with a large selection of meat-free dishes. Gobi Manchurian (£4.50) is one of them. Crispy-fried cauliflower is tossed in a rich Manchurian sauce. This was a refreshing change from the meat dishes. With the cauliflower rich in taste and extremely satisfying as a meat replacement.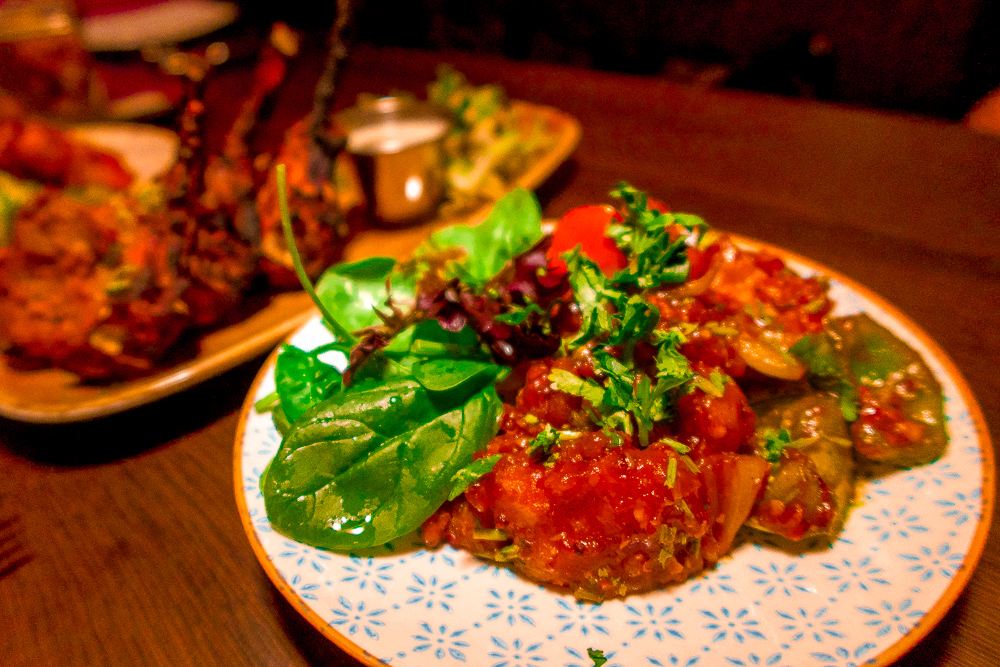 Curry On
Not content with feasting on a selection of small plate we were also served a selection of curries. This Butter Chicken 1950s (£8.95) was a take on the traditional butter chicken dish. In fact, butter chicken is one of my most favourite dishes on a menu. The sauce was really buttery and creamy and the chicken pieces were plentiful. We did all jokingly agree that it tasted like Heinz tomato soup, which as the nations favourite soup, can't be bad at all. If you like curries without too much spice then we recommend this as a dish.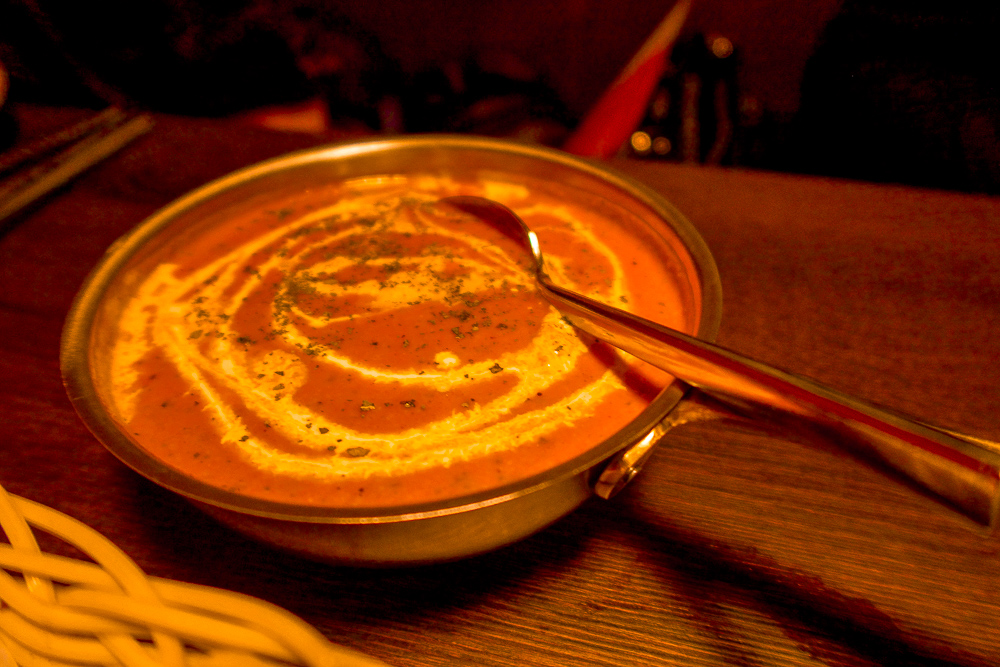 I absolutely love a Biriyani dish. Since my travels to Qatar at the beginning of the year, I've really enjoyed choosing this flavour-packed rice dish. This was certainly a welcome addition to the Butter Chicken. However, this dish can also be enjoyed as a stand-alone dish.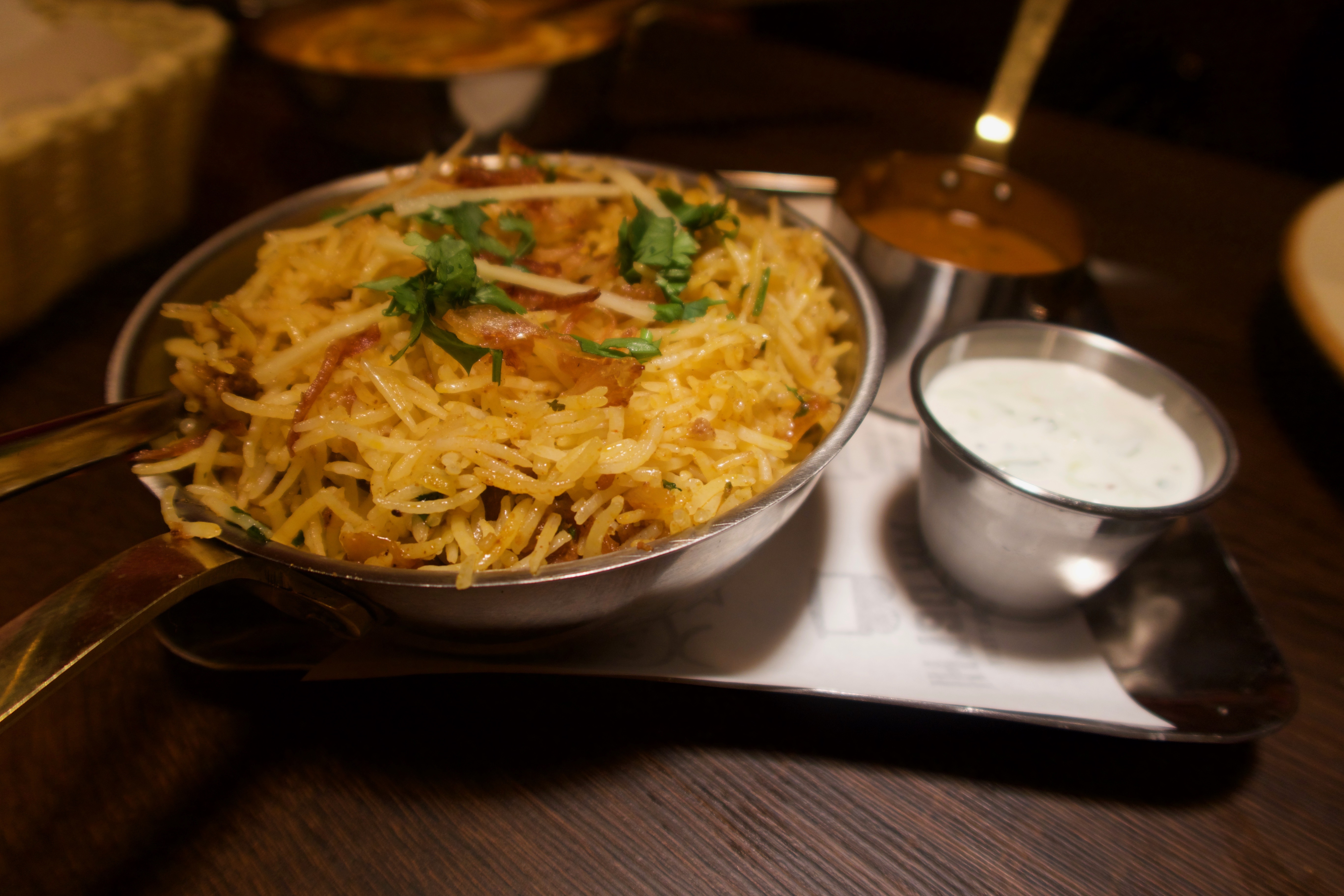 If you're struggling to select dishes from the menu then you can ask your ever-helpful server for advice. However, My Delhi has created a special option on their menu where for £19.95 per person you can have the chef serve up his special selection.
Want to discover more restaurants in and around Newcastle City Centre? We've got you covered with our 'Ultimate Newcastle Food Guide'.

Room for dessert?
If the fusion feast wasn't enough and you have some room for dessert then make sure you try Gulab jamun. An Indian delicacy. Flavoured with Saffron and Rosewater, this dessert is traditionally served to very welcomed guests.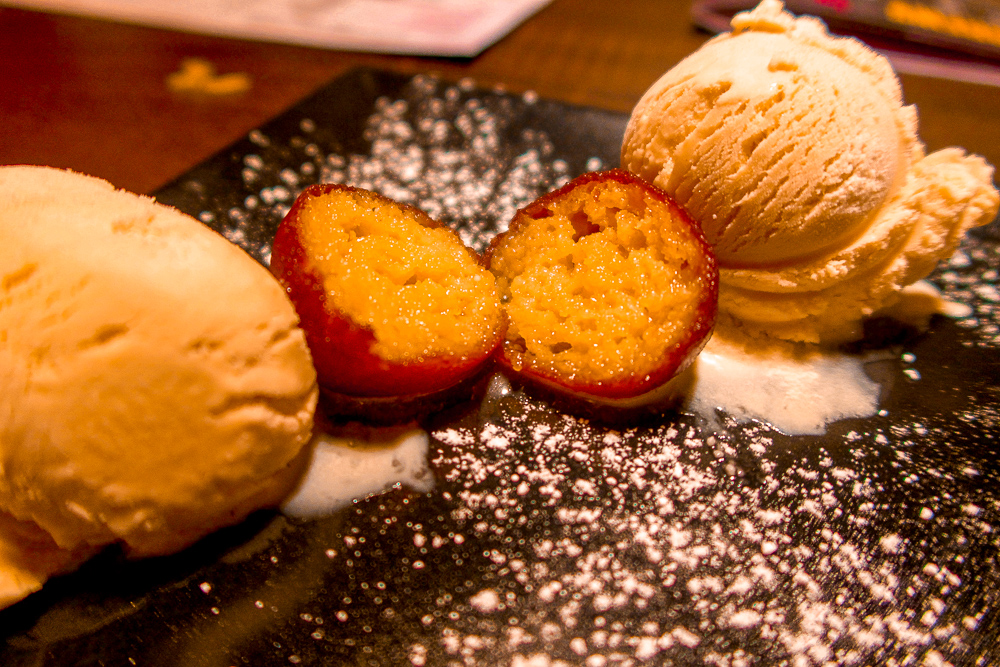 My Delhi is absolutely delicious, you can tell that not only the owners but the staff too are proud of the environment and also the food. This shows massively in the ambience and of course, the dishes. If you're looking for an Indian Restaurant in Newcastle, make it My Delhi!