So a big passion of mine in life is nutrition. As a sufferer of a gluten intolerance, I've done endless reading and research and I know only the importance of a good and well-balanced diet. And I believe that things that are grown naturally have better healing powers than that of laboratory-produced chemicals. So when I checked to see what my most searched for term on my site was I was surprised and pleased that 'MOA Drink Reviews' was the top-ranking search.
In one of my previous posts a few months ago I wrote about a nutritional drink known as MOA. After hearing about the benefits of the drink I began to research the ingredients used in this nutritional blend I began to research their properties (I'm a geek like that!). And how they benefit different problems. Illnesses and help sufferers of degenerative diseases such as osteoarthritis have a form of natural pain relief. This was important for me as my mum suffers horrendously from osteoarthritis in her knees.
Shots of MOA
I asked my mum about how she feels since she started her two shots a day she told me: "I have seen a remarkable difference in the reduction of pain relief that I require and also a dramatic increase in my mobility. I am subsequently drinking MOA twice daily. And this seems to work extremely well for me. Having recently been on holiday for a week where I hadn't packed my MOA. Assuming the sun and additional exercise would be sufficient, I found that the pains from the osteoarthritis in my knees were certainly more noticeable. Since I have returned I am back drinking MOA twice daily again. I am feeling considerable benefits once again. I will certainly continue to make MOA part of my daily regime both at home and abroad."
To say that I am astounded by the results she's received from a drink would be an understatement. I'm speechless and for me, that's a big thing!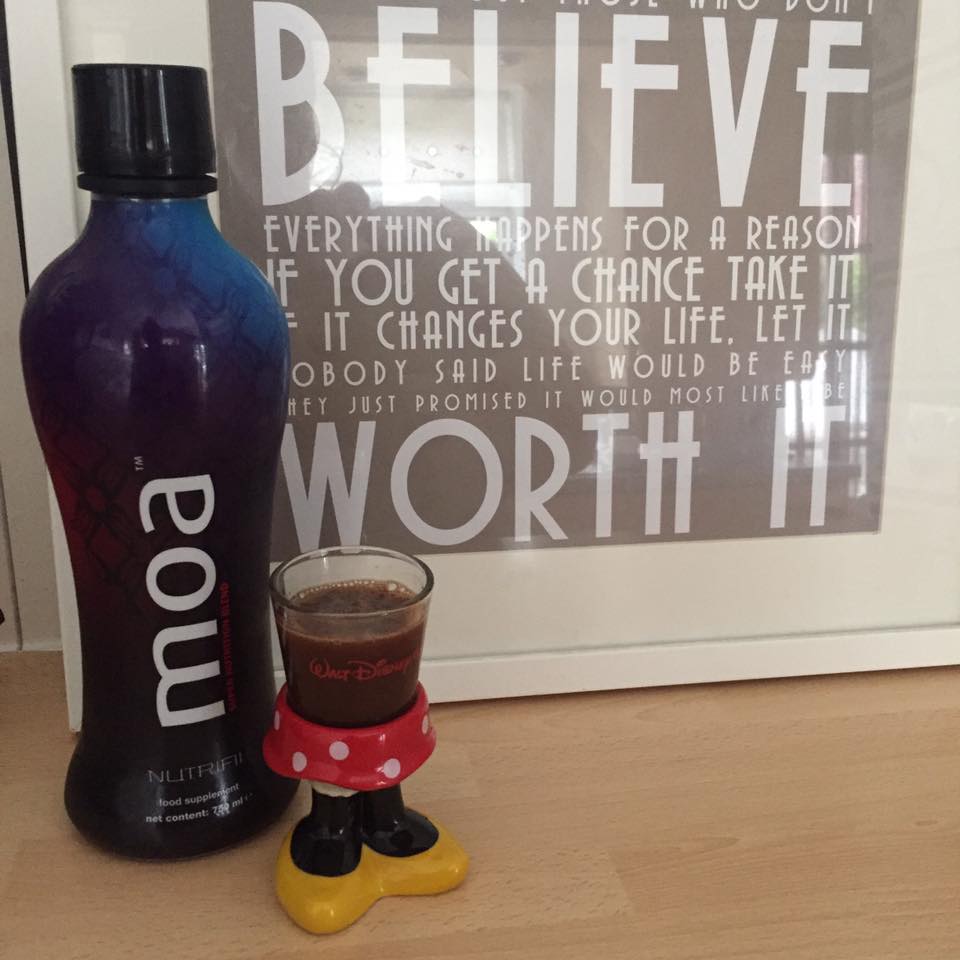 So just to give you the benefits of a couple of the 34 ingredients which I've found really interesting are:
Mangosteen, this ingredient has been scientifically proven to have positive effects on counteracting the following;
Combats Allergies
Reduces Anxiety
Property in preventing Cancer
Preventative of Cataracts
Combats Chronic Pain
Relieves Depression
Lowers Blood Pressure
Lowers Cholesterol
Anti-inflammatory
Soothes IBS
Targets Migraines
Helps with Parkinson's Disease
Acai Berry
Acai Berry, a massive buzz superfood has absolutely amazing properties;
Aids Weight Loss
Lowers Cholesterol
Resistant to Harmful Organisms
Improves Mental Function
Energy Boost
Anti-Acing Effects
Immune Booster
Reduces Irritations
Helps Digestion
Promotes Healthy Skin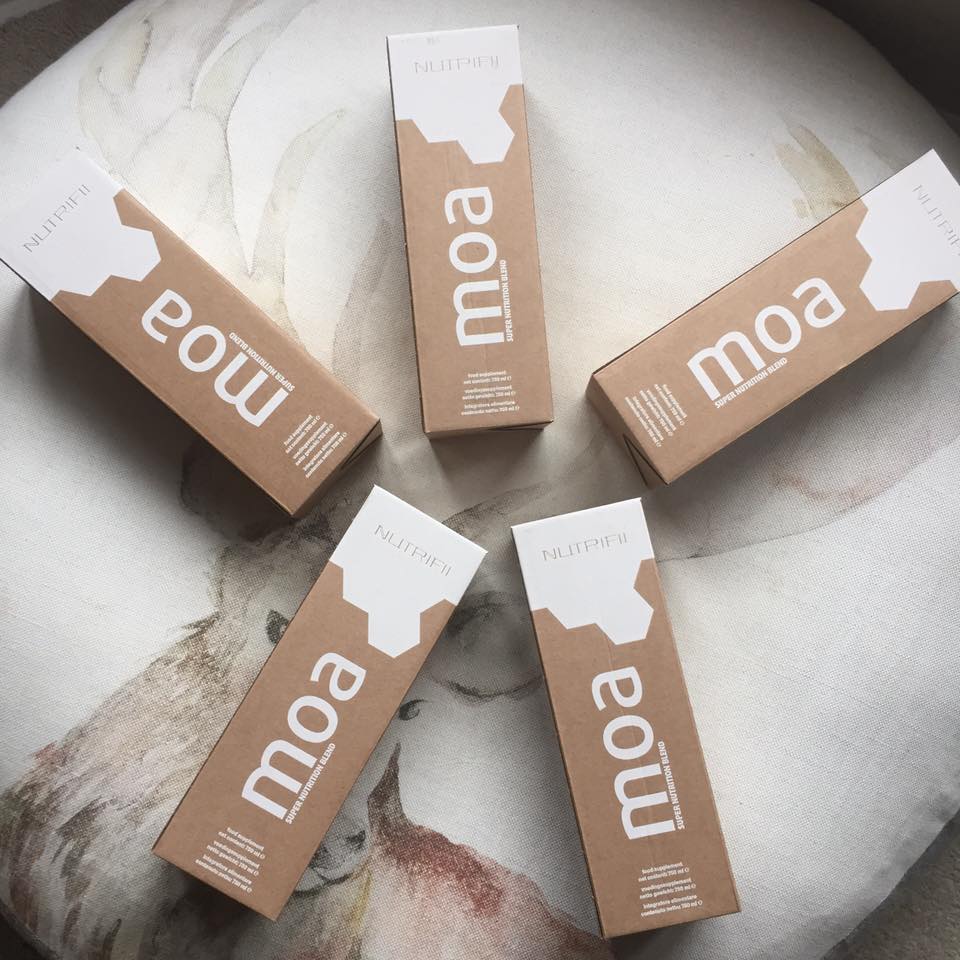 ---
Have you ever heard of Bilberry? No neither had I but it's AMAZING it helps with;
Antioxidant Defence
Prevents Diabetes
Protects Against Liver Damage
Preventative of Colon & Breast Cancer & Leukemia
Prevents Eye Disorders
Protection Against Kidney Failure
Cardio-Protective Effects
Stomach Problems
---
Noni Fruit
Noni Fruit, now we're getting super exotic. This one ingredient is literally so powerful.
Antioxidant Defence
Anti-Inflammatory
Promotes Healthy Skin
Breaks Down Food in Gut
Aids in Improving Mental Health
Helps to manage Diabetes
Immune Response for Cancer Patients
Supports the Immune System
Pain-Relieving Properties
Antibacterial
Immune System Booster
Antidepressant & Sedative
Improves Skincare
Helps Alleviate IBS & Constipation
Speeds Metabolism (great for weight loss)
Helps Arthritis
Urinary & Reproductive Benefits
Nervous System Benefits
Reduces Cholesterol
Increases Energy
Strengthens Immune System
Anti-Ageing Effect
I have been absolutely blown away from the benefits of just four out of 34 ingredients. The research into how each of the individual ingredients impacts the body is phenomenal. When you realise that they are all top-grade ingredients and each shot contains the full amount of your RDA. It's even great for children which, if I was a mother I'd certainly be getting all these benefits into my children from the youngest age possible. To ensure they were healthy and strong.
Want to give MOA a go and see what it can do for you? You can buy it here.
Pack Size
Single Bottle £26.00 GBP Case (3 Bottles) £76.00 GBP Family Pack (5 Bottles) £126.00 GBP