What's a bedroom without the perfect bed? A mostly-empty room with too much floor space, that's what. Considering what an essential piece a bed is to the most important room in the home, choosing the right one shouldn't be taken lightly. It often requires more thought than you might think: How big is the room? Who's going to be sleeping there? What kind of environment are you trying to create?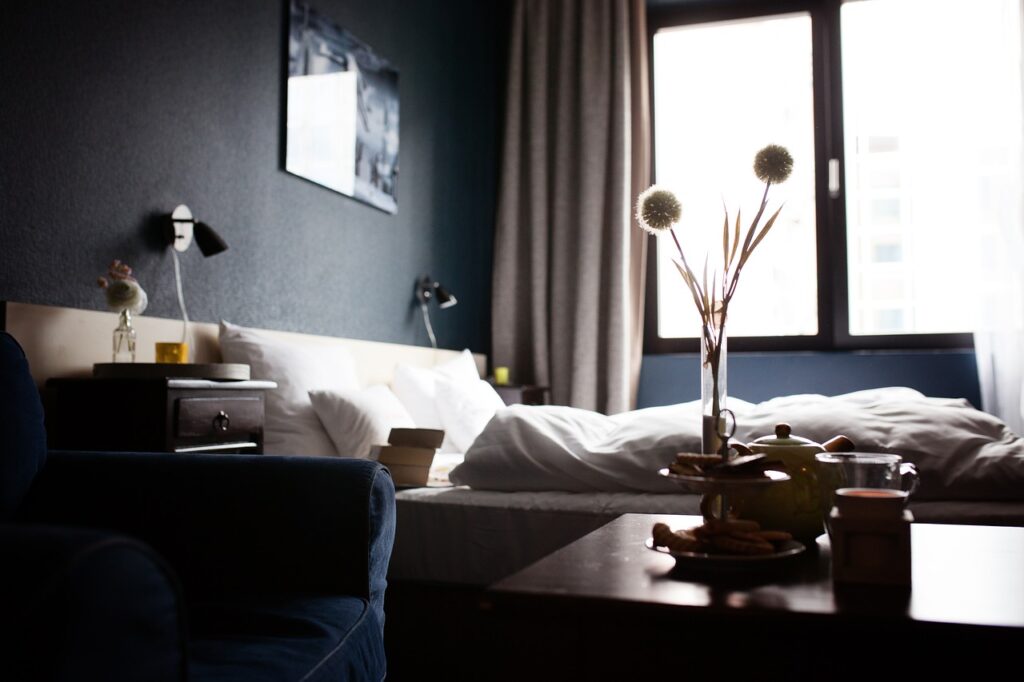 Today we'll provide a few suggestions for different types of bedrooms, hopefully making your decision-making process a little easier.
The Perfect Bed For A Kids' Room
When choosing the right bed for a child's bedroom, you'll want to take the occupancy level into consideration. The number of kids it will be housing will, by all means, influence the number and types of beds you'll need. For a single-occupancy room, a standard twin-sized bed is a classic and perfectly suitable go-to. It doesn't hurt that many twin beds now sport extra features like built-in storage, offering both comfort and organization for your little one.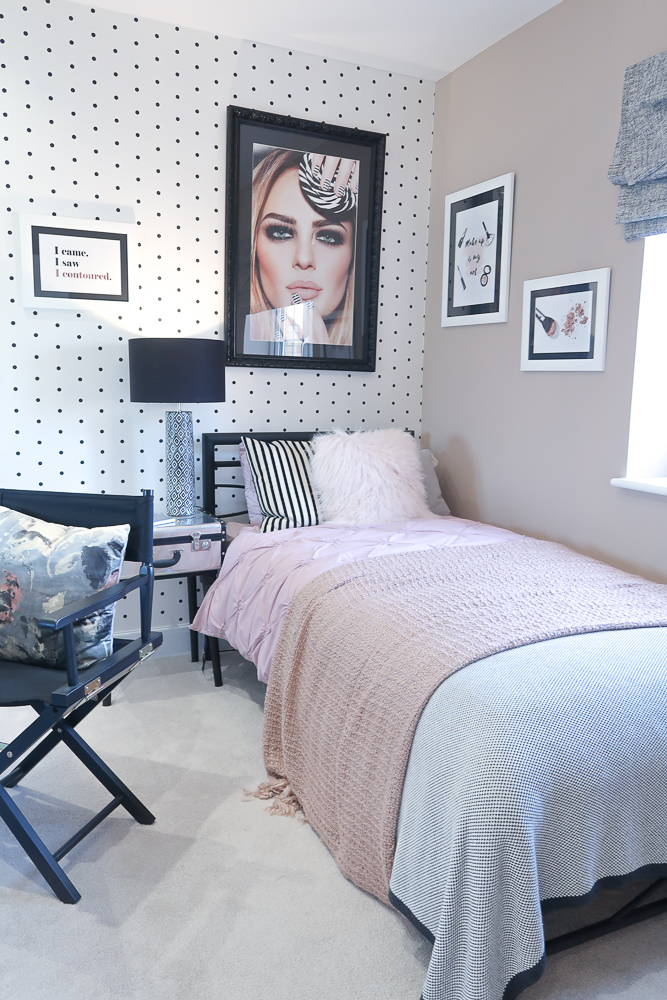 A trending style for twin beds is the lofted bed. Many lofted beds for children feature a study space, which is typically composed of a desk and drawers for added storage. Alternatively, there are some lofted beds that offer seating, playing space, reading space, or just extra storage. They're a great option for those who want to give their kid a little more room to bounce around.
If the room will be holding more than one tot, you can always do multiple twin beds. But if you wish to maximize space, elevation saves the day once again—this time in the form of bunk beds! These days, bunk beds come in a wide variety of fun styles, and many of them are too cute to ignore!
For the fashion-oriented buyer, there are modern bunk beds with upholstered framing. Those who want to nurture their children's sense of imagination might go for bunk beds that have canopies, cottages or forts built over the top bunk. If you have a big kid and a little kid sharing one space, there are now twin over full bunks available. And if you have more than a pair of kids in the room, there are even triple and quadruple bunks at your disposal. The possibilities here are pretty much endless!
If you're looking for the best travel beds for toddlers then Temper and Tantrum have all your needs covered.
The Perfect Bed For A Guest Room
Provided your home has enough space, you might designate an extra room as a guest room. A guest room is typically designed to be more versatile since it could be occupied by anyone (though, often times it isn't occupied at all). It's kind of a blank canvas room, giving you a number of options to work with.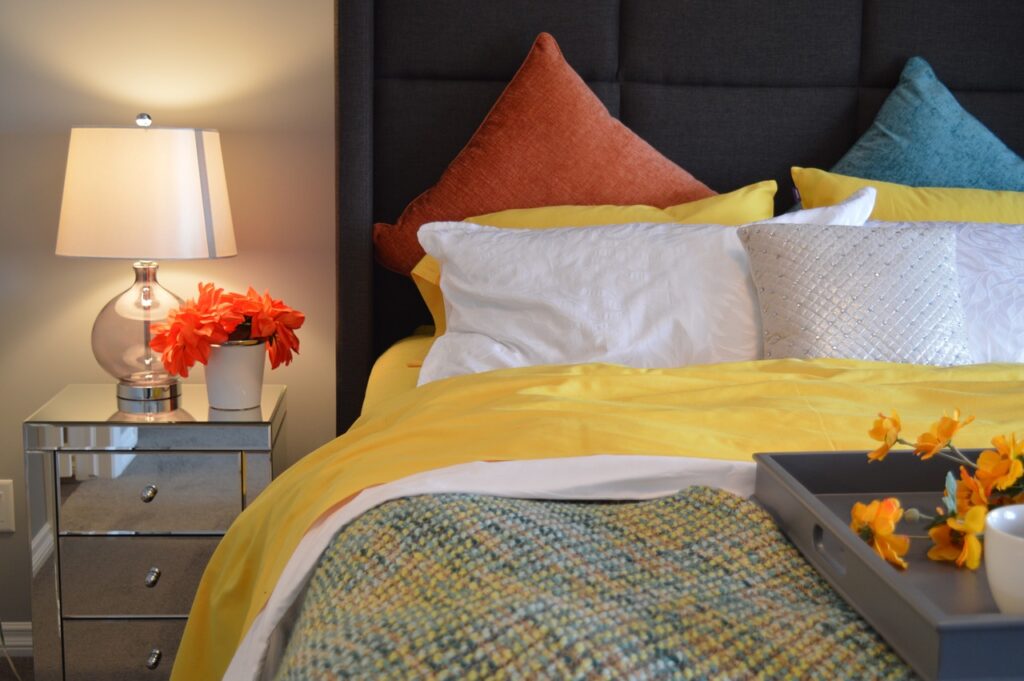 Many guest rooms are a bit smaller in size, so you may want to opt for a twin-sized bed. However, a nice alternative to your standard twin bed is a daybed. Daybeds are no longer the dusty, rickety iron cots of yore. Today's daybeds are wonderfully modern, with an array of styles to choose from. The beauty of most daybeds is that they feature a trundle, providing extra sleeping space should it be needed for multiple occupants.
If you have a little more space, you might want to go for a full-sized bed. Bigger than a twin, but smaller than your standard queen, full-sized beds offer more legroom for guests. Like every other sized bed, you have your choice of styles and frames to choose from.
The Perfect Bed For A Master Bedroom
The master bedroom, typically designated for the king and/or queen of the family, is a place of respite after a long day of running a functioning home. Naturally, in order to fulfil this purpose effectively, the bed in this room has to offer the appropriate amounts of both comfort and style. Again, you have options in regards to how you want this look in your own space.
A queen-sized bed is pretty standard for most master bedrooms. Thanks to its ubiquity, the choices you have for this sized bed are pretty much endless. However, if the square footage of the room (not to mention your wallet) allows it, you might want to upgrade to a king (or even a California king if you're feeling extra indulgent).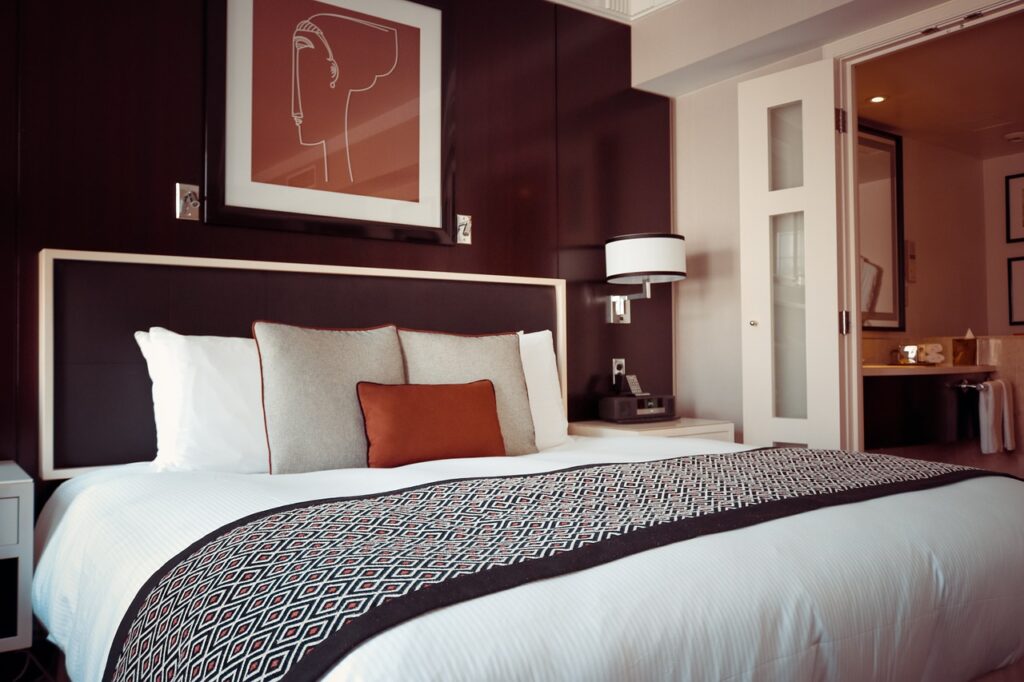 Regardless of what size you choose, know that the world is your oyster in terms of look and function. The sleigh bed was highly popular in homes about a decade ago, and while they haven't gone away completely, they've certainly updated their look. Many beds with both a headboard and a footboard are now fully upholstered from top to bottom, and sometimes sport some extra height for some added drama. Those extra inches can be especially useful if they feature built-in shelving or drawers. 
Canopy beds never seem to go out of style and are great for adding some extra oomph to one's space. Although, if you lean more towards simplicity, on the other end of the style spectrum are beds that are shorter. Made with more natural material and fully embrace that minimalistic look.
Conclusion
There really isn't a better time than now for interior design, and that especially goes for beds. Truth be told, with all the options, deciding on beds for your rooms may be a little overwhelming. But, hey, that's the gift of having a choice. The easiest way to tackle this process is to break things down into steps: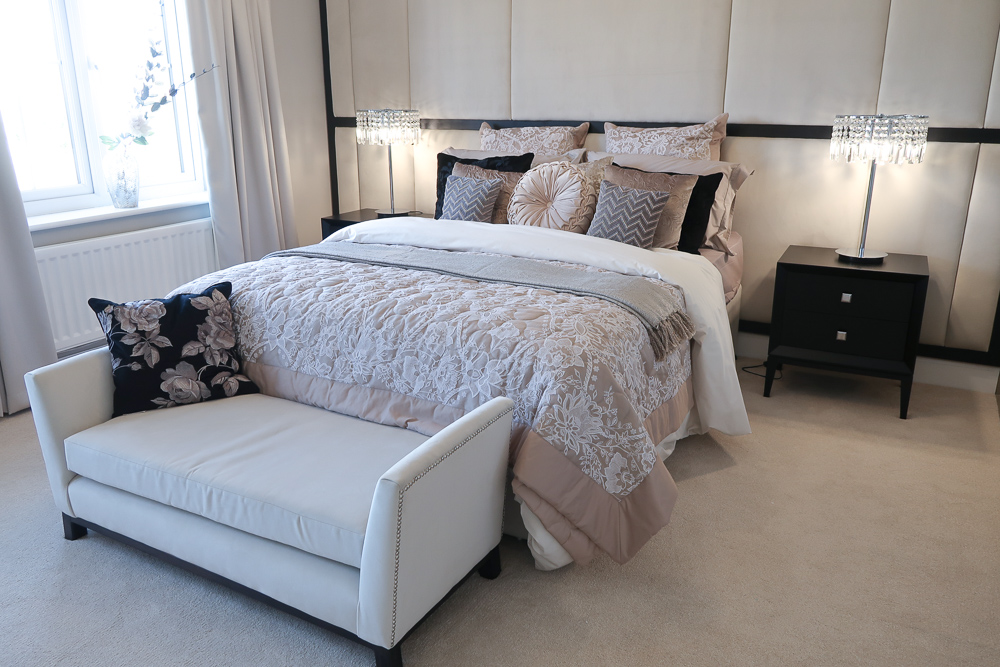 Assess the size of your bedroom. Figure out how you want the space to function, and decide on a theme or colour scheme. Then go wild with exploring until you find the bed(s) that are best for your home! Happy hunting!