Coinciding perfectly with National Curry Week, last Thursday night I, along with my tagger, enjoyed an evening at Vujon on The Quayside in Newcastle. Who are an award winning, well established yet innovative family run restaurant. Dedicated to serving up authentic Indian cuisine.
Running parallel to the River Tyne, found just off Lombard Street. Vujon is nestled in the corner of Queen Street. Upon our arrival were shown downstairs to their private dining suite, where the brand new launch of their Winter Menu was to be held at an exclusive Press event.
Immediately we were greeted warmly by all of the staff and were offered drinks from the full bar within the dining suite. As we sat down we began chatting to Emma from Canny Food and got onto our love of food. As the sweet aroma of curry spices danced up around our noses.
We talked about the new restaurants opening around the City Centre and then we discussed good meals and bad meals we've eaten elsewhere. As our beautifully presented starters were served.
To begin at Vujon
For all of us carnivores, we were served a selection a trio of smaller starters. Which included a traditional favourite of a Vegetable Pakora. An Angari Tikka, a boneless chicken tandoori style marinated in yoghurt, chilli and garlic, seasoned with spices. And a Kathi Kebab. Which was diced tender roast lamb, in onions and tomato, tossed in spices and served wrapped in a chapatti. The starter was so fresh and delicious and was a perfect sized mix to sample.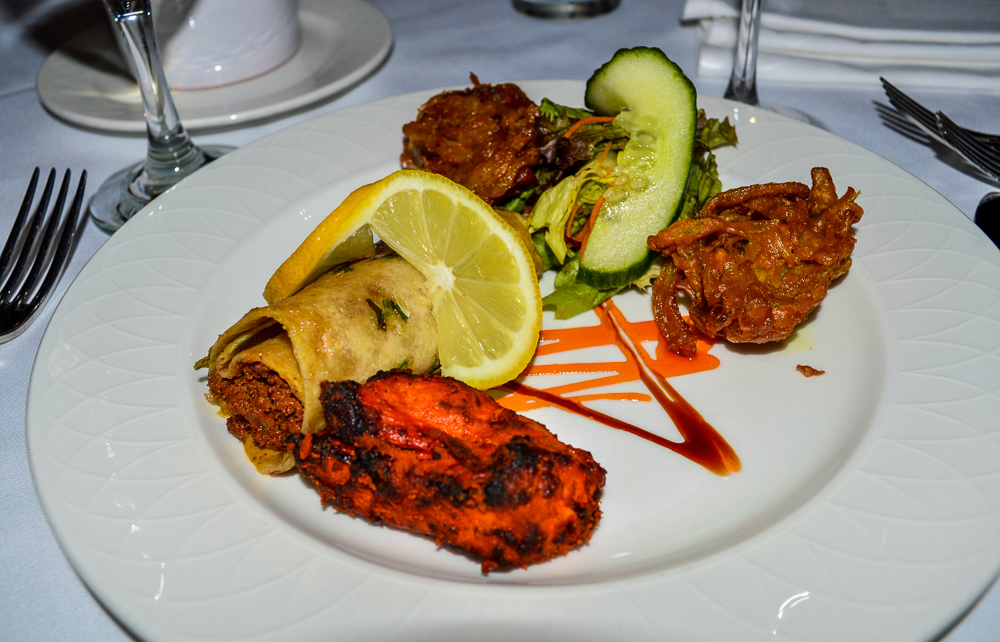 After we finished up our starters we chatted and laughed some more. We exchanged stories amongst our table of eight and the drinks were flowing. The atmosphere of the restaurant was relaxing and enchanting.
The staff were busy in the background creating an amazing feast for us. Once the food was ready, it was brought out and served buffet style. The head chef proudly (and rightly so) talked us through each of the four dishes him and his team had prepared. He explained the origin of each dish. Which was so interesting to understand as you know there's more to curry than the British favourites of just a Tikka or a Korma!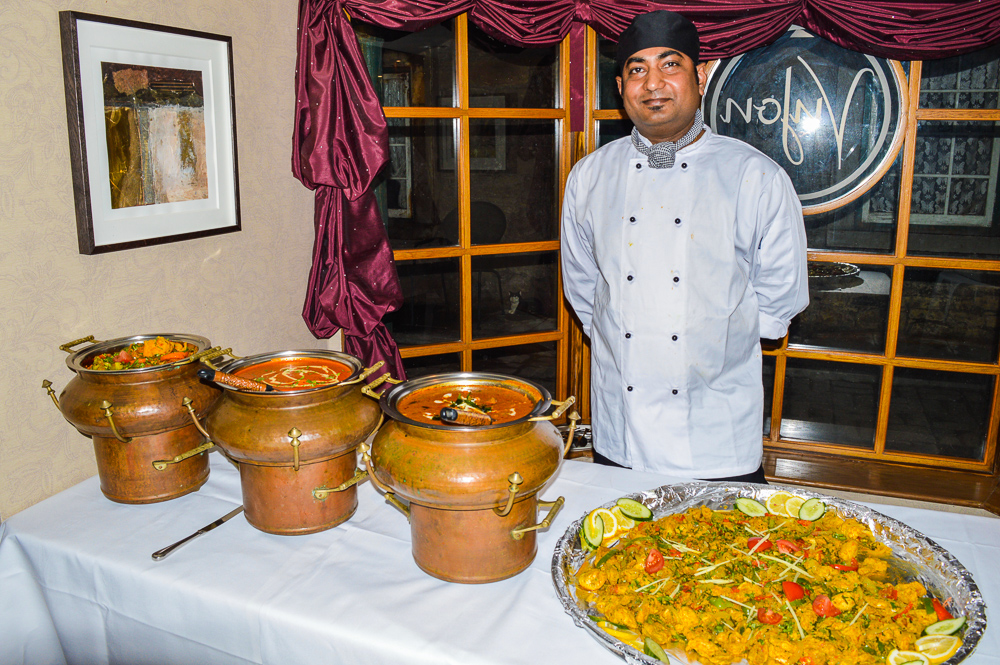 We headed to the food and loaded our plates up. As we returned back to our table we began to enjoy our main course.
Related Read;
Trying new things for our main course
The most interesting and aesthetically appealing dish was the first one I loaded onto my plate, Delhi Style Kadhi Murgh. This large pan of chicken tossed in Kadhi spices and onion and peppers has been inspired by street food dishes. This was the chef's favourite dish to prepare. He explained that Indian street food is the best type of food to enjoy. As it's so fresh and hearty! This dish was one of the most delicious dishes I've ever eaten. Not for the faint hearted it was very spicy but also so tasty! If you enjoy the heat of a Madras this would be right up your street.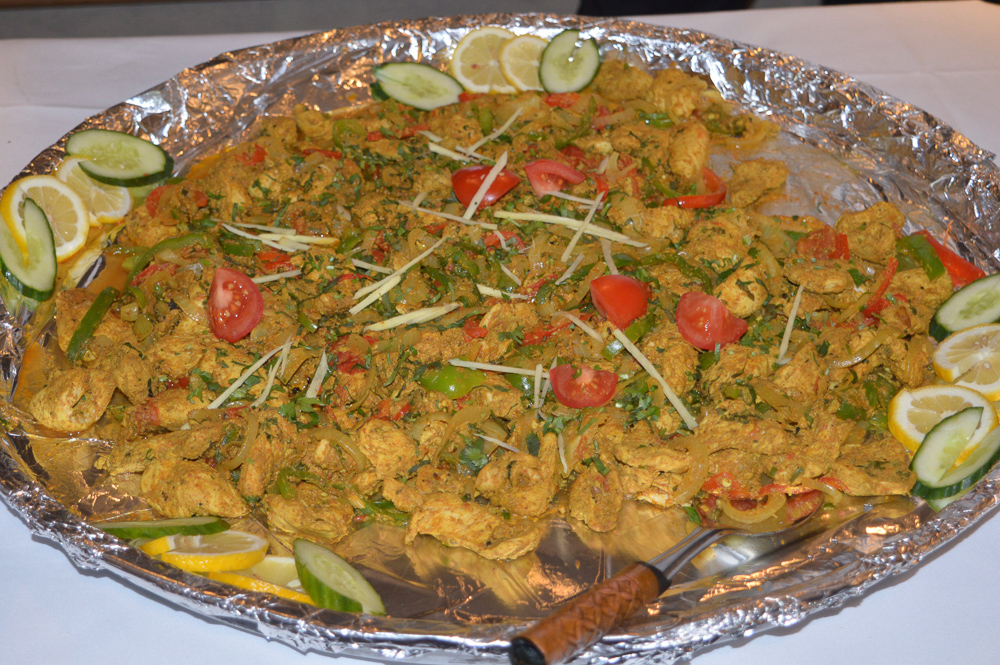 A traditional twist on a British favourite
So another new dish that Vujon are introducing to their menu is the Murgh Ka Mokul which is a perfect alternative for those who love Chicken Tikka Masala but want to switch it up a little bit. Pieces of delicious butter Tikka Chicken are tossed into a rich thick tomato style sauce which is mild but extremely moreish. This worked perfectly to cool down after the spice of the Khadi Murgh! I highly recommend this as a choice for anybody who is looking for something alternative to Chicken Tikka Masala but worried that they won't enjoy it.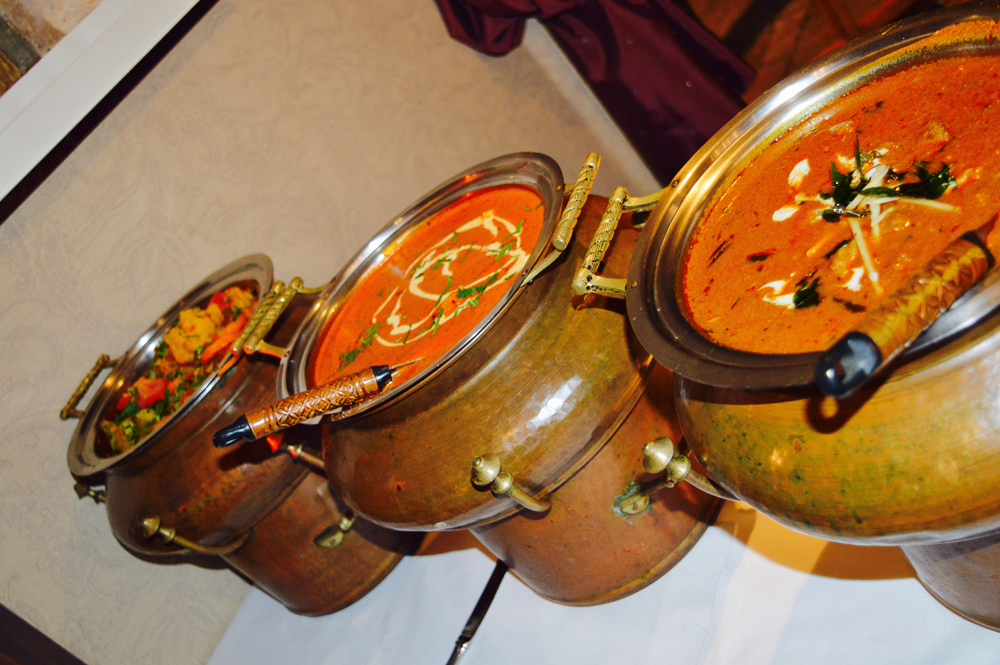 The last dish was a lamb dish, Lamb Hara Masala. Now lamb is a big thing for me. Having only started eating meat after 20 years in the last couple of months. I've had lamb a couple of times and I'm still not 100% about the texture. I have never, in my (nearly) 26 years, particularly enjoyed the smell of lamb cooking either. However, I wanted to try the Lamb Hara Masala, which was in a fragrant green masala sauce flavoured with pomegranate seeds and black pepper. The lamb was tender and tasty and the sauce was extremely complimentary and had a little kick to it, Which was thoroughly enjoyable. If you're a lover of lamb, I'd recommend it, however, I'm still not 100% if lamb is for me.
The three curries were accompanied by veg tossed in spices (Tarkhari Handi), Pelaw rice and a Naan. This is one of the things I miss about having a gluten intolerance is the Naan to mop the last bit of sauce up!
The new menu
All of those on our table and the surrounding tables thoroughly enjoyed our meal and absolutely loved the new curry additions to Vujon's menu.
If that wasn't enough after our plates had been cleared and our drinks had been filled we were served a final course. Ice cream with a traditional Indian sweet. The ice cream, which I thought was very cardamon tasting (others thought pistachio) finished off our meal perfectly. I chose the pistachio sweet, however, the selection was plentiful and ranged from sweet cakes to nutty treats.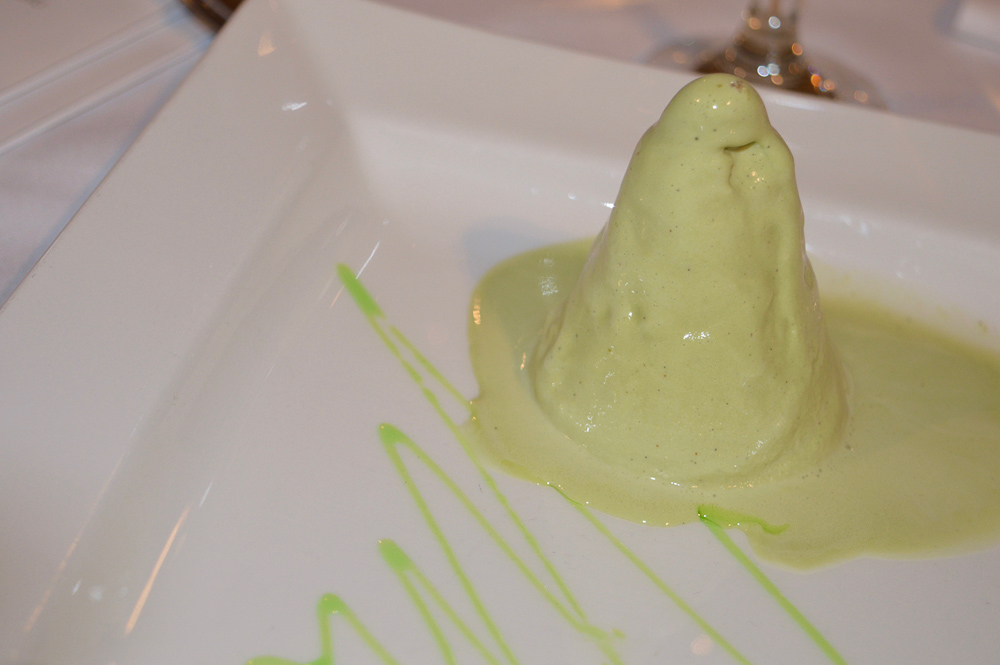 Vujon feel
Above all, the whole meal was faultless, the atmosphere was so relaxing and the owners and staff were so friendly, attentive and really welcomed you into their gorgeous, well-presented restaurant. I certainly will be back to Vujon and I highly recommend you make a trip too. I certainly can honestly say you won't be disappointed!
Vujon offers a 2 course Early Evening Menu for £12.95* which runs from 5.30-7pm Monday to Friday and their Christmas Menu launches in November. They also offer catering and use of their downstairs dining suite to parties and corporate events. With no 'set' package Vujon really creates a unique dining experience catered to your needs.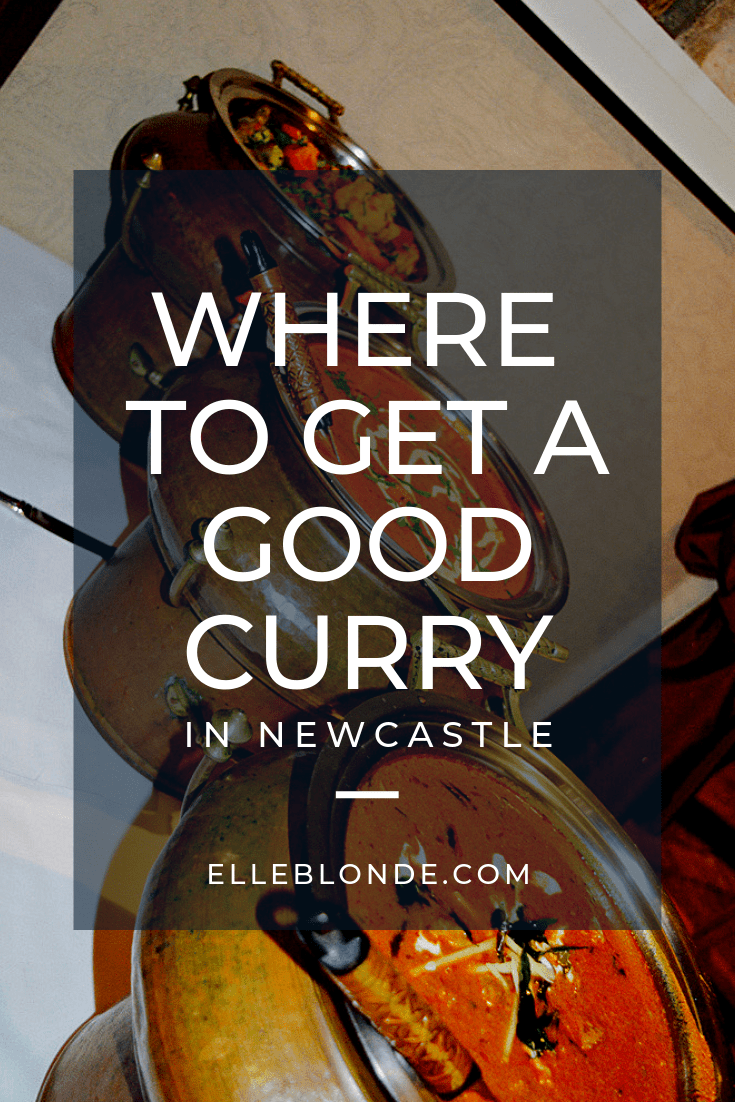 *prices correct at time of publication.
Disclaimer: This meal was provided complimentary, all views are our own. Read more about disclosure here.