There's something thrilling about a new restaurant launching don't you agree? Especially when it comes to a Terry Laybourne restaurant. So with Porterhouse Butcher & Grill opening last week I knew I just had to try it to see how it compared to sister restaurant 'Saltwater Fish Kitchen' next door.
Related Read: Saltwater Fish Company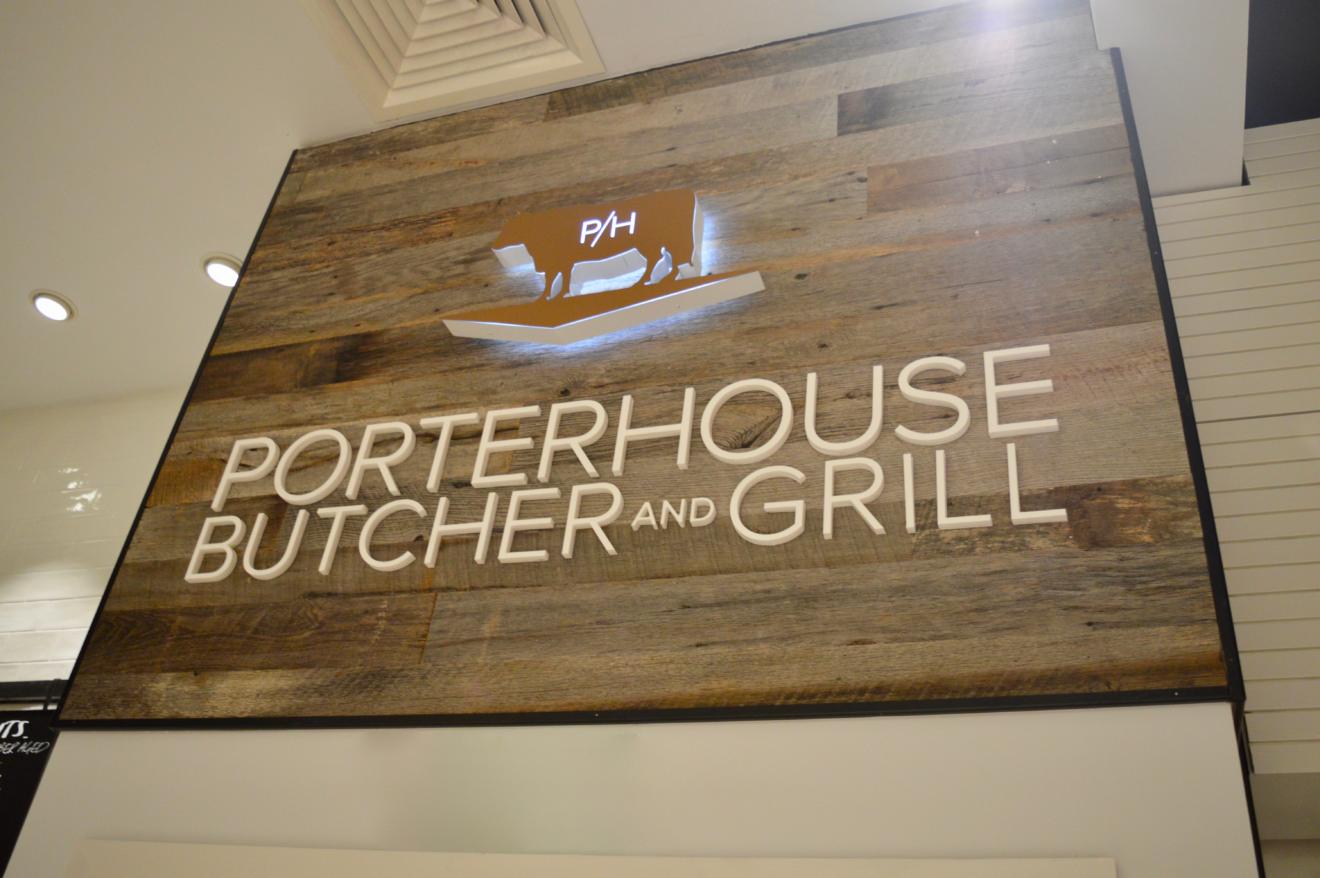 Heading there on a Sunday (and during Restaurant Week) we luckily managed to grab a high table in the centre of the surprisingly sized dining area. While having taken some time to absorb the atmosphere and surroundings I made a point of commenting how the decor reminded me of Jean George's, a steak restaurant which makes its home in the Aria, Las Vegas. With Instagrammable marble table tops, leather studded high seats and some orange bucket style chairs the decor not only complimented Saltwater but oozed next level sophistication. Kudos to the interior designer on this one.
As we pulled up a seat we were greeted by Saltwater favourite and manager James who always welcomes us with a smile and a little bit of humour. Perhaps why we proclaim that Saltwater Fish Company is one of our favourite places to dine in Newcastle (and obviously because the food is so divine – the Fish Soup, Mussels and Halibut are our top choices).
We perused the extensive wine list and opted for a bottle of Red Wine. James kindly taking our order returned to recite his experiences from a recent trip to Belfast. The team behind the restaurant headed to Hannan Meats, run by Peter Hannan who supplies his Himalayan Salt beef to Fortnum & Mason. James talked about how the beef is aged in a Himalayan Salt Chamber for up to 45 days. This helps to create an intense perfect flavour. It was also interesting to hear that by separating the rump into the three muscles. Then cutting against the grain it creates the desired melt in the mouth steak.
I opted for the Steak and Eggs having previously seen fellow foodie Zest of Alice enjoying this on Instagram. My dining companion opted for the Sirloin with Bearnaise. We ordered a side of Onion Rings and Hipster Chips (parmesan and truffle oil – let's see how these compare to The Grind's version).
Related Read: I beat the Secret Diner to proclaim the BEST burgers in Newcastle.
It was notable, however, that the service was slow and in some cases non-existent. This was with the other members of the front of house team. This could just be down to them settling in and had James not been so welcoming would have probably affected our view of the restaurant as a whole.
The food speaks for itself.
With Terry in the kitchen, we just knew that the food was going to be served to perfection. Opting for my steak medium and my dining companion requested medium/rare the food was served perfectly.
Served with a double yolker on top of my Pichana Steak I eagerly loaded up with Hipster Chips (fries) and onion rings. Of course, great cutlery is essential when it comes to steaks and picking up my steak knife which was sturdy and sharp. I allowed the yolk to ooze down my steak as I cut into it with very little effort.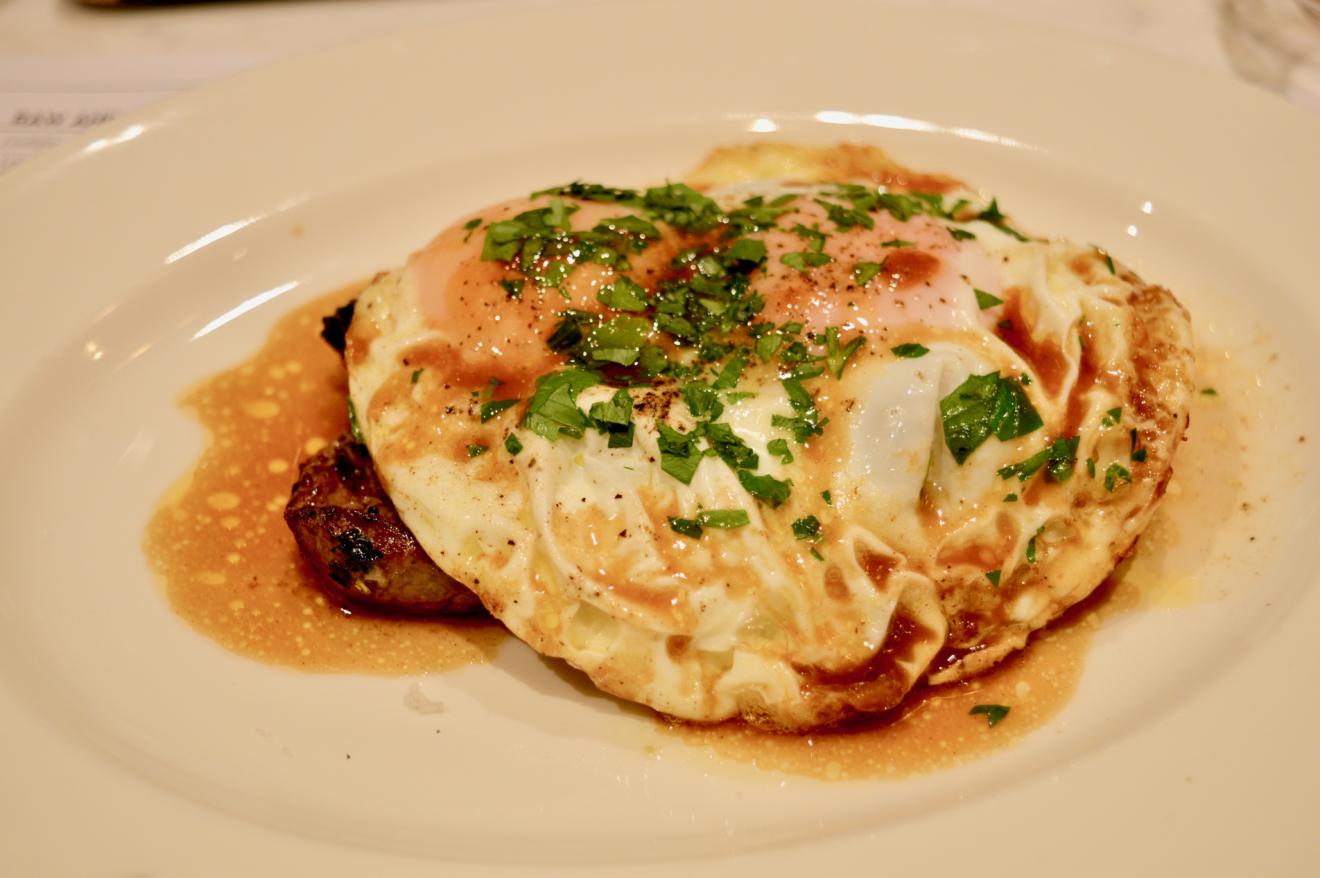 It was heavenly. Cooked perfectly, just the way I like you can see why Terry Laybourne is taking over the world (in Newcastle anyway). The passion he has for creating a great culinary experience really shines in each of his restaurants. My Steak was really tender, flavoursome and I could tell that was a prime cut of beef. I genuinely can't even describe just how fantastic the steak was. It really is a case of heading to Fenwick's and discovering for yourself!
Death Row Meal Chat
My dining companion also thought that their steak was cooked to perfection. Then they made the boldest statement of the day. Having earlier talked about what would be your 'Death Row Meal'. We both agreed Halibut, Samphire and Dauphinoise would be our choice. However, after a meal at Porterhouse, their Death Row Meal would be a Porterhouse Steak. That's a very bold shout and sincere testament to how great the food was.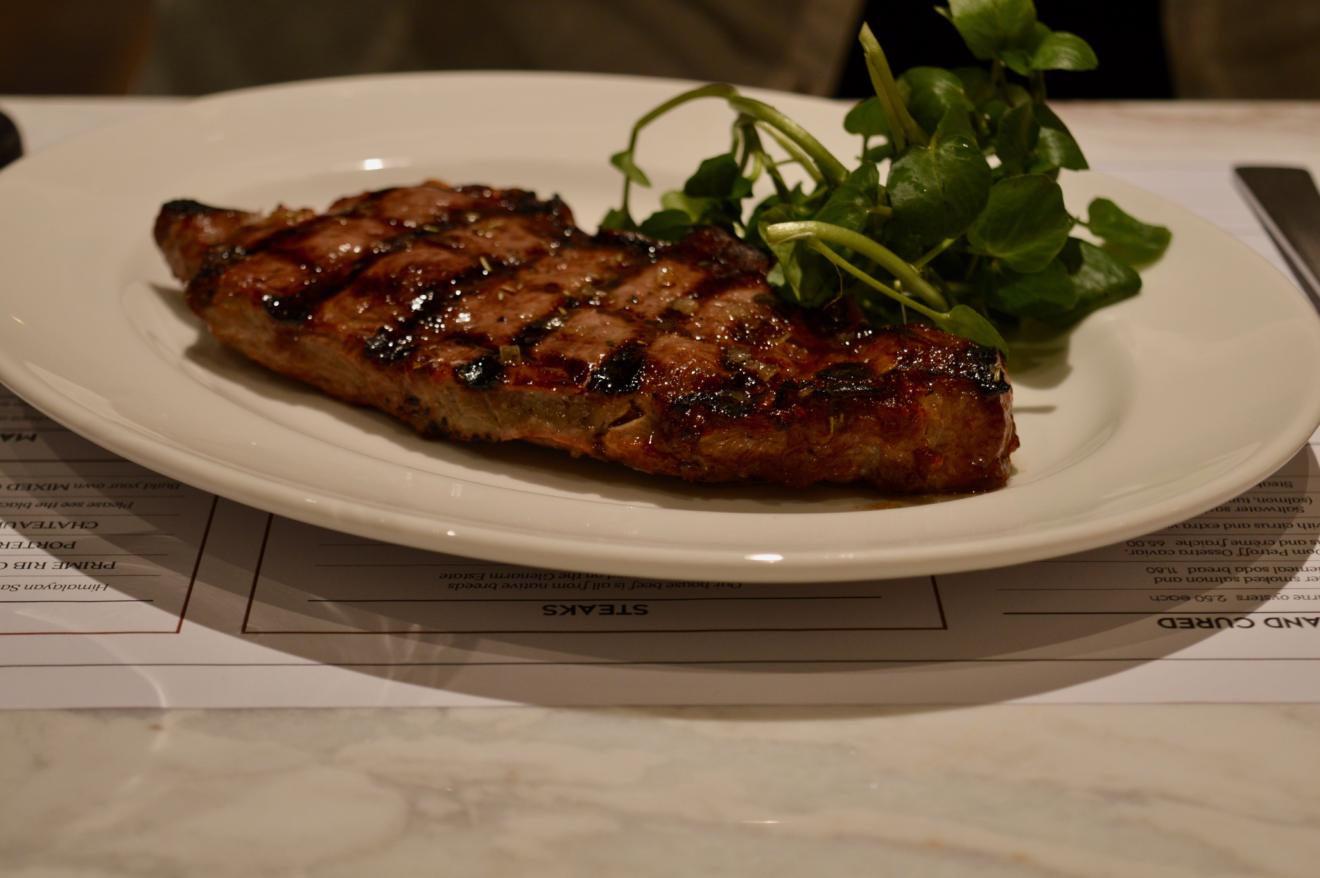 Both the onion rings and hipster chips were served to perfection too. The hipster chips had a great balance of truffle oil and parmesan. This flavoured them subtly and in case you were wondering. Yes, they did beat the Grind's chips!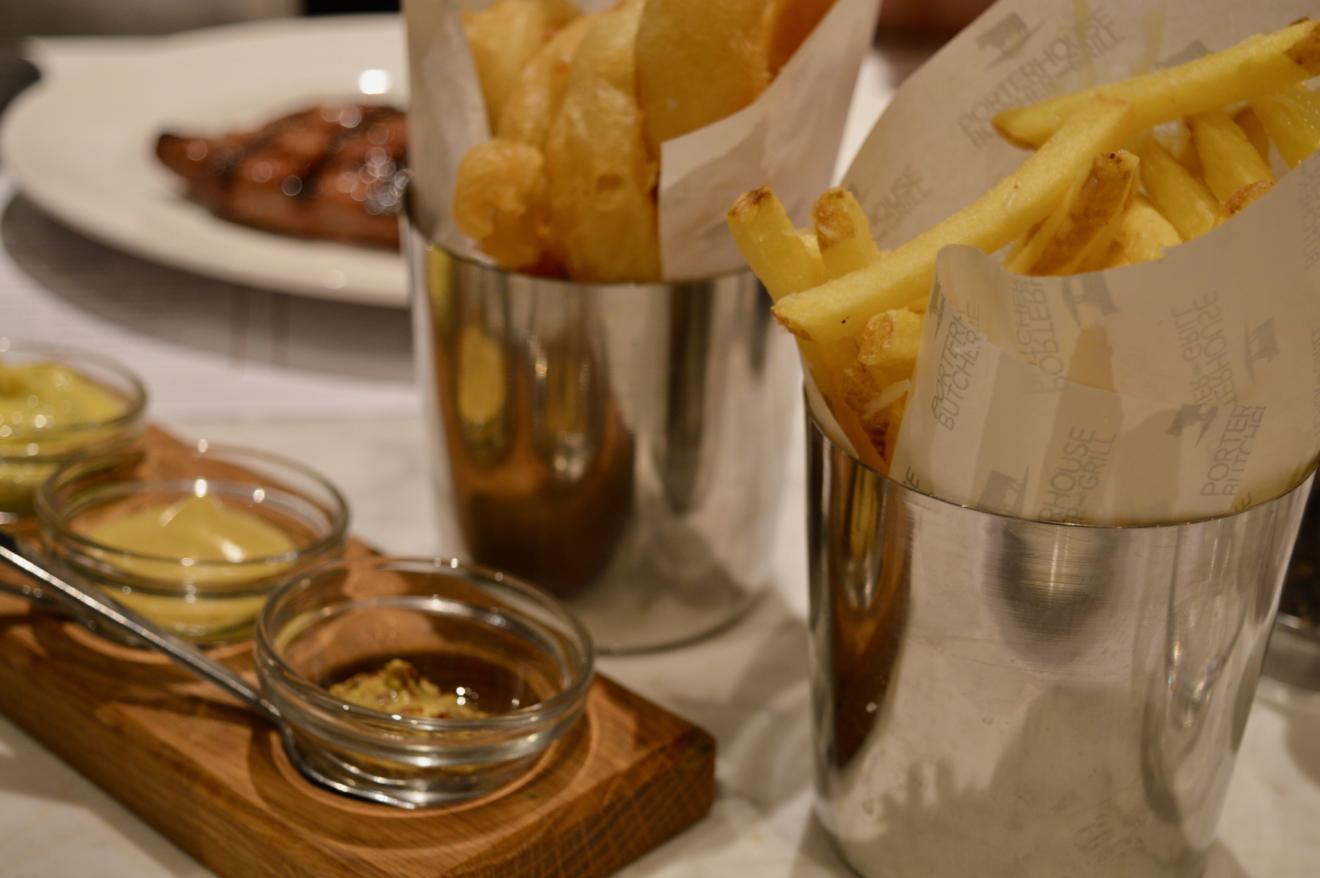 We didn't want our meals to come to an end, unfortunately, they had to. We finished off with the cheese which was served with fresh honeycomb, nuts and two toasted pieces of bread. Honey, nuts and cheese are a perfect combination to finish off a great meal. I can remember vividly the first time I tried this combination was at Rick Stein's Bistro in Padstow, Cornwall and after a little persuasion the taste was heavenly.
Between our table being cleared from the steaks and the cheese being served, we were also randomly brought two slices of bread and butter. Perhaps a lack of communication between the front of house? It was perhaps intended for the diners who were sat next to us? It did make for a good laugh though between us, the other diners and the front of house server. I'm sure these little hiccups will be flat-ironed out over the coming weeks.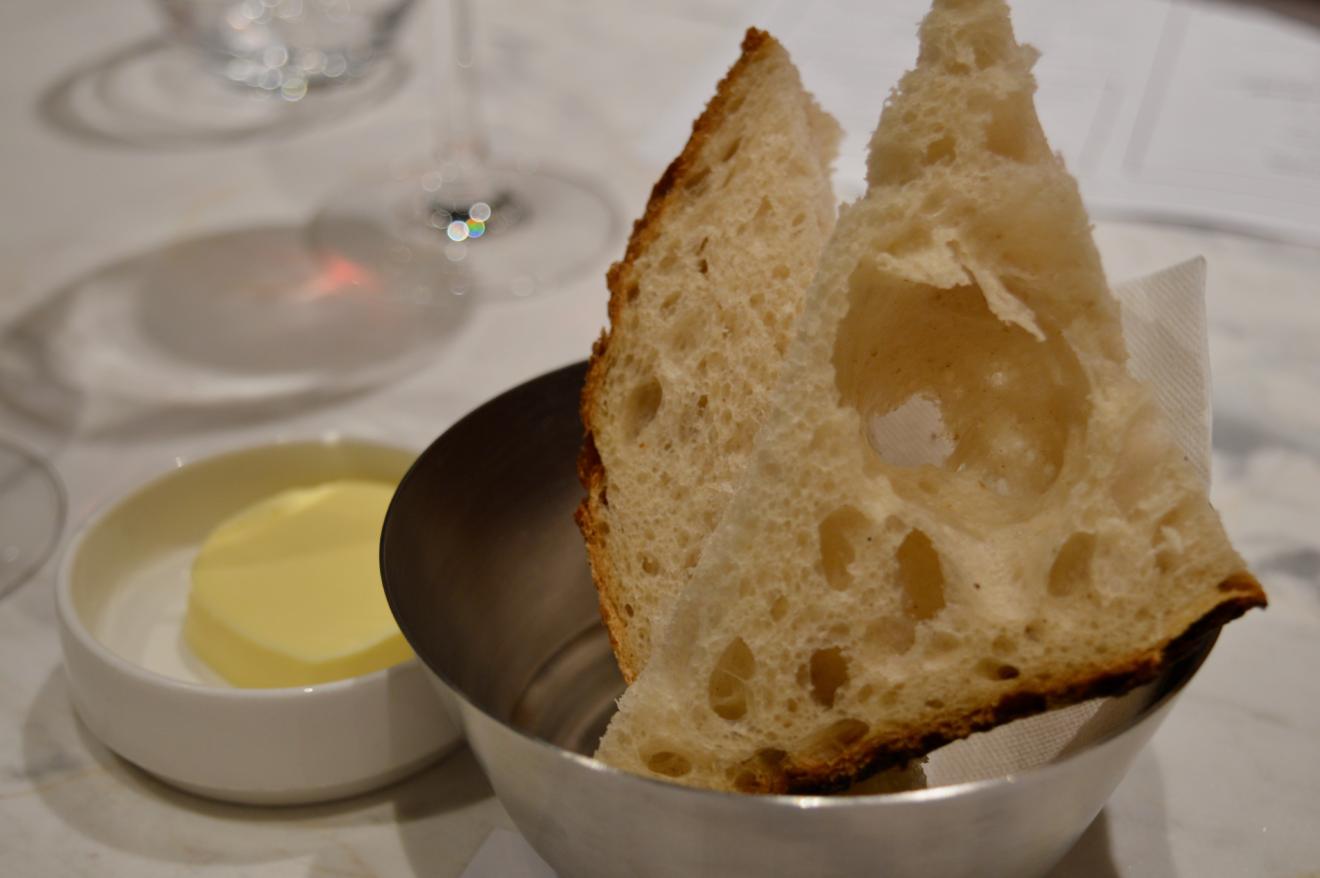 Raising the Steak
Our meal totalled £60 including a £5 service charge which we thought was an exceptional value. Admittedly my Steak & Cheese were from the Restaurant week menu at £10 for two courses. With an average Steak prices at around £18-£20, I felt that the menu doesn't compromise quality for the great value price point. The atmosphere is really relaxing and the decor transports you from a department store food hall to a luxe boutique restaurant. It really is an amazing place to dine, and all the better if you can catch Terry Laybourne cooking up your cow!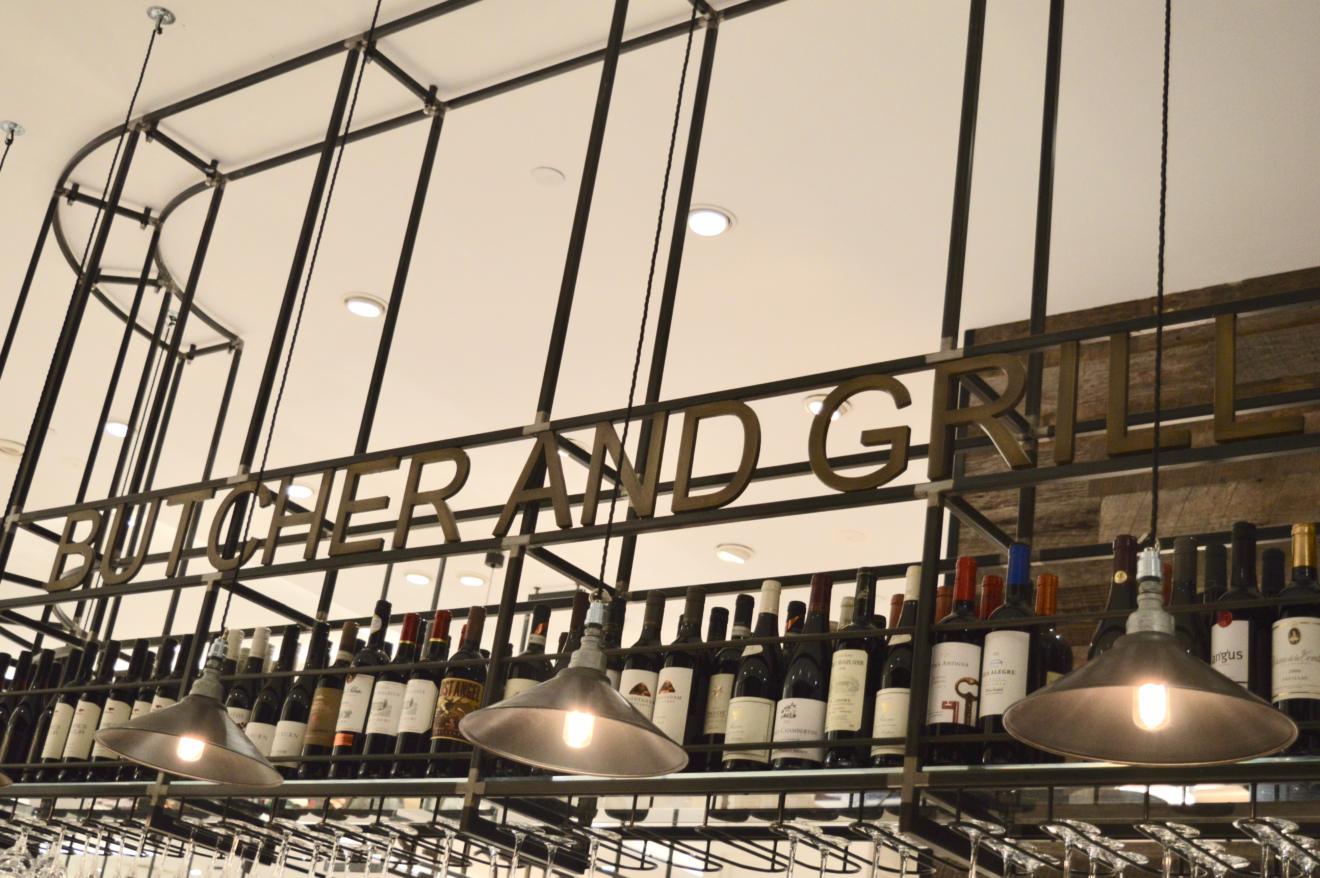 Looking for other places to eat in Newcastle?