The thought of afternoon tea as a gentrified and traditional affair has just been switched up a notch. The stalwart of British society has been given an oriental make-over. Jesmond's swanky Pan Asian; SoHe (Southern Hemisphere) have recently launched their fabulous afternoon high tea with quite an exotic twist.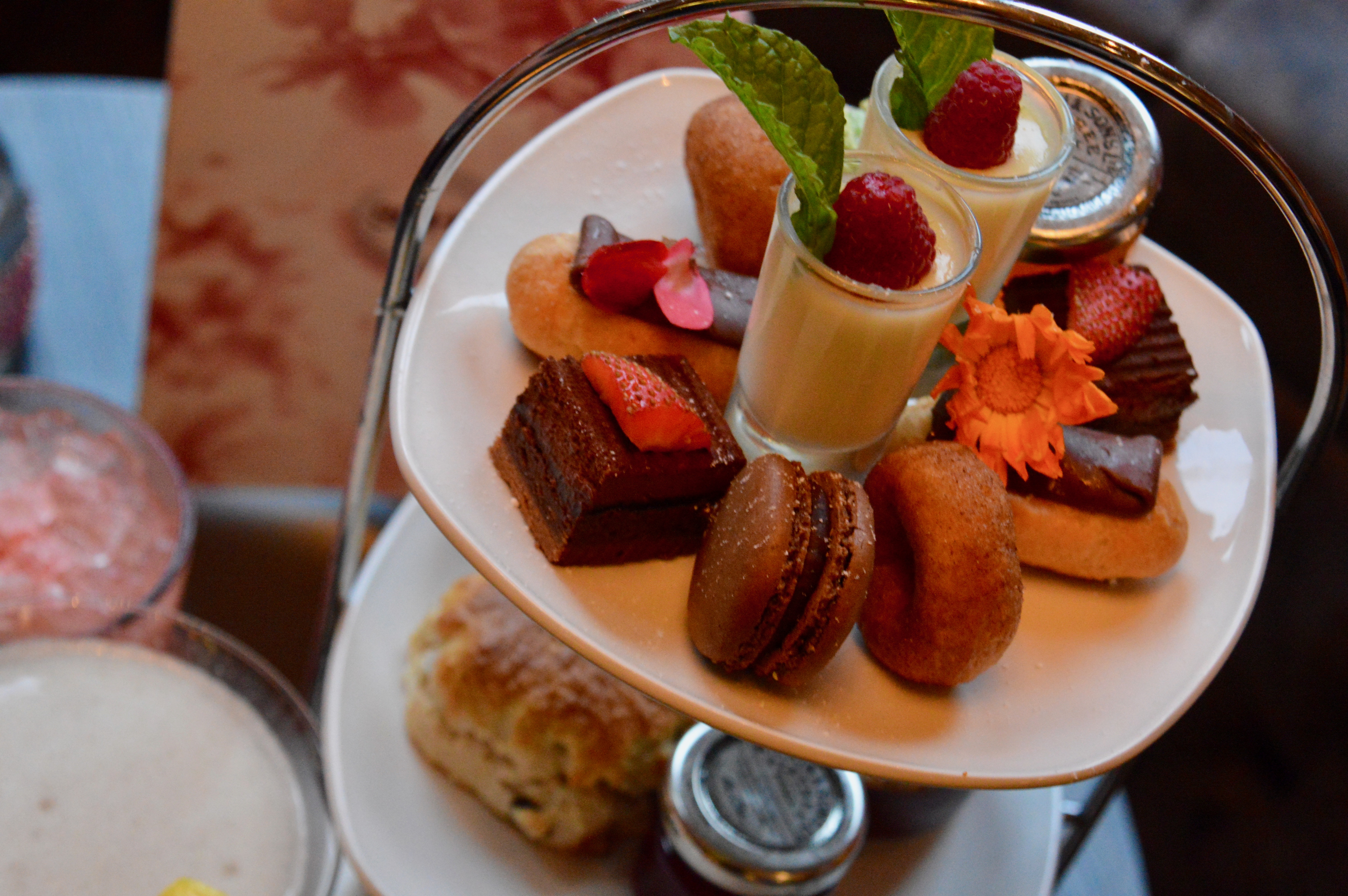 Situated on vibrant Osborne Road this popular venue oozes sophistication in its decor. This wonderful Asian eatery and cocktail lounge is already highly regarded with a fabulous blend of traditional and Asian food to tempt any palette and the introduction of this additional luxurious treat has just added a further feather in its cap.
Served on a 3 tier cake stand; spicy duck wraps, chicken satay and crispy Balinese rice balls replace the customary selection of finger sandwiches.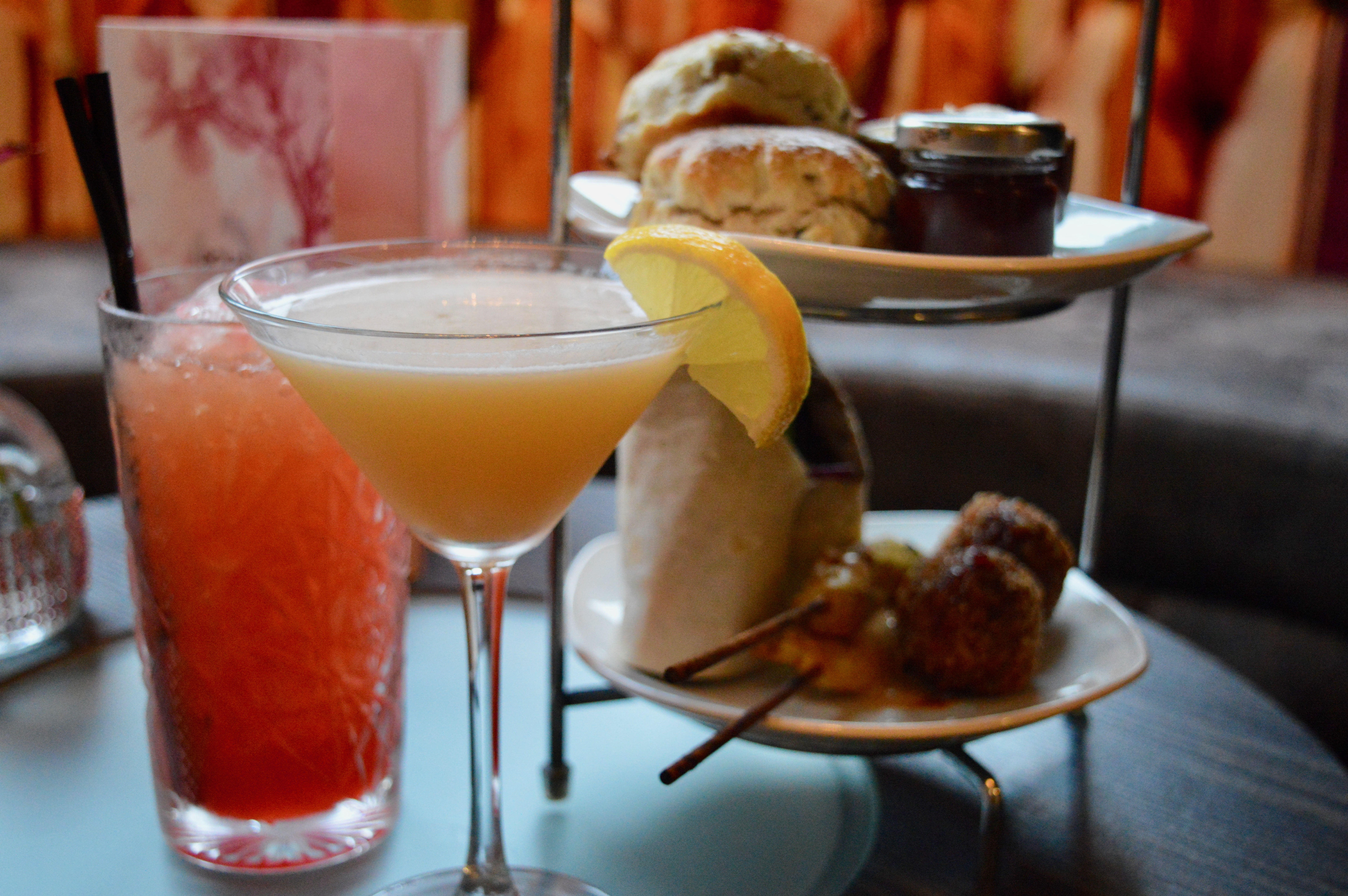 Scones and preserves are retained along with a selection of miniature sweet treats. This offering includes chocolate eclairs, lemon posset, macaroons and delicate looking cake. As if that wasn't enough it is all served up with incredible cocktails.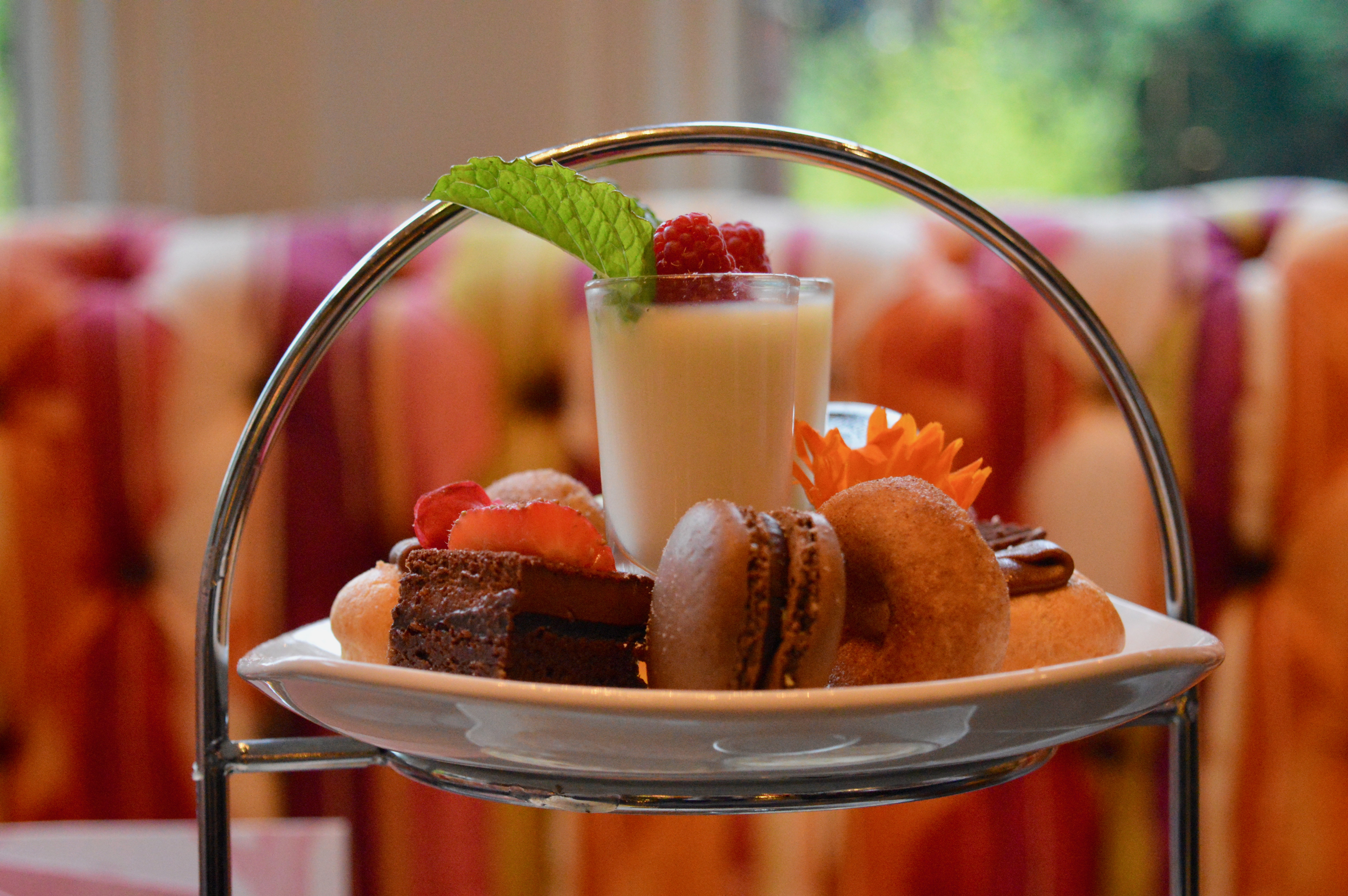 Related Read;
Related Read;
If boozy afternoon tea is not your thing then choose from an array of teas. The Jasmine & Lily tea caught my eye and rightly so. It is served in a glass cup so that you can see the lily blossom in front of you.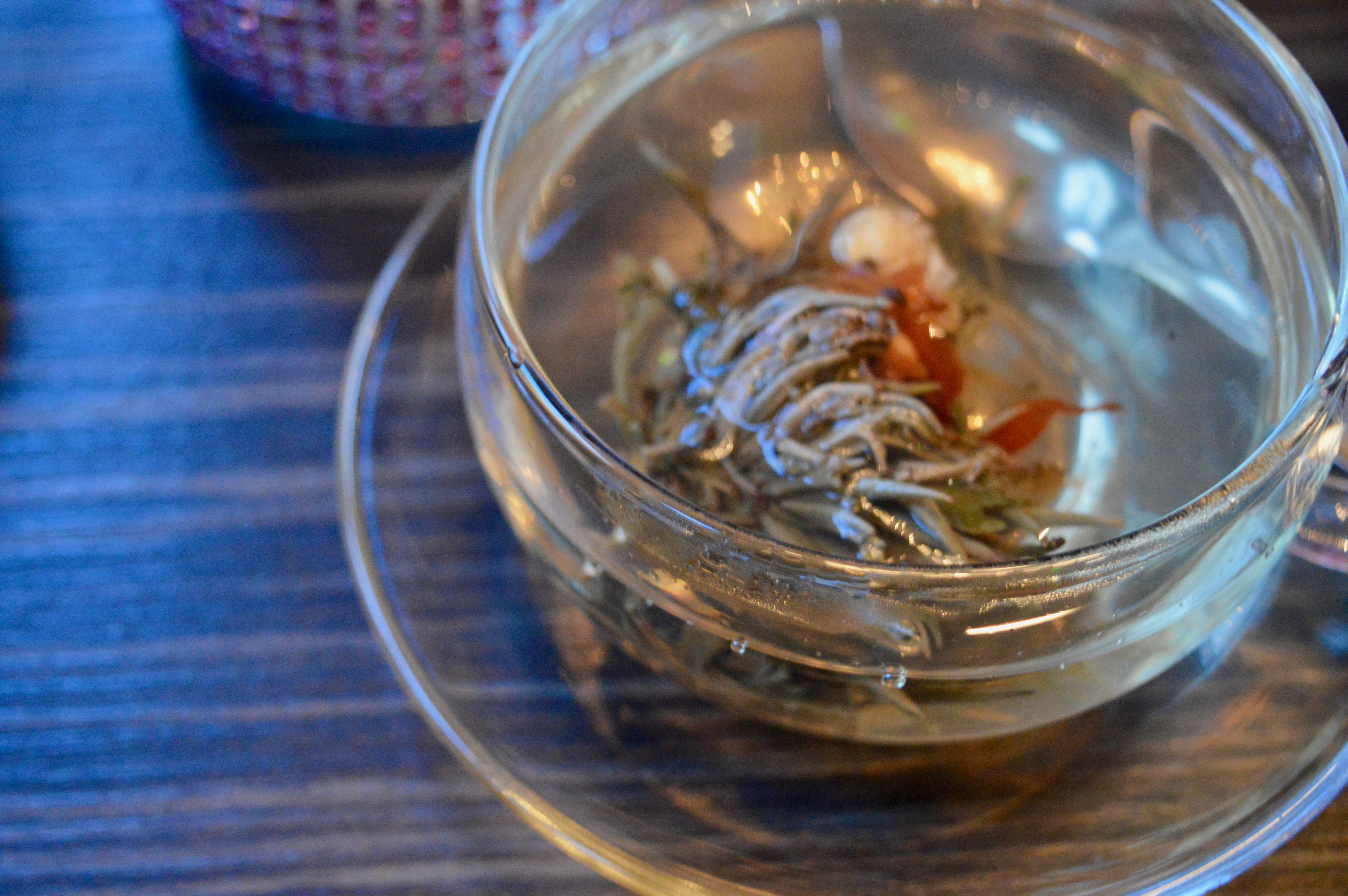 SoHe Cocktail Master Classes
Talking cocktails, General Manager Chris who was our amiable host and mixologist for the evening tempted us with a dazzling display of cocktail making. Each cocktail has a twist on the traditional with Kwai Royale taking over from the Kir Royale, the Geisha girl, Lady boy, watermelon Margherita and kumquat mojito to name but a few.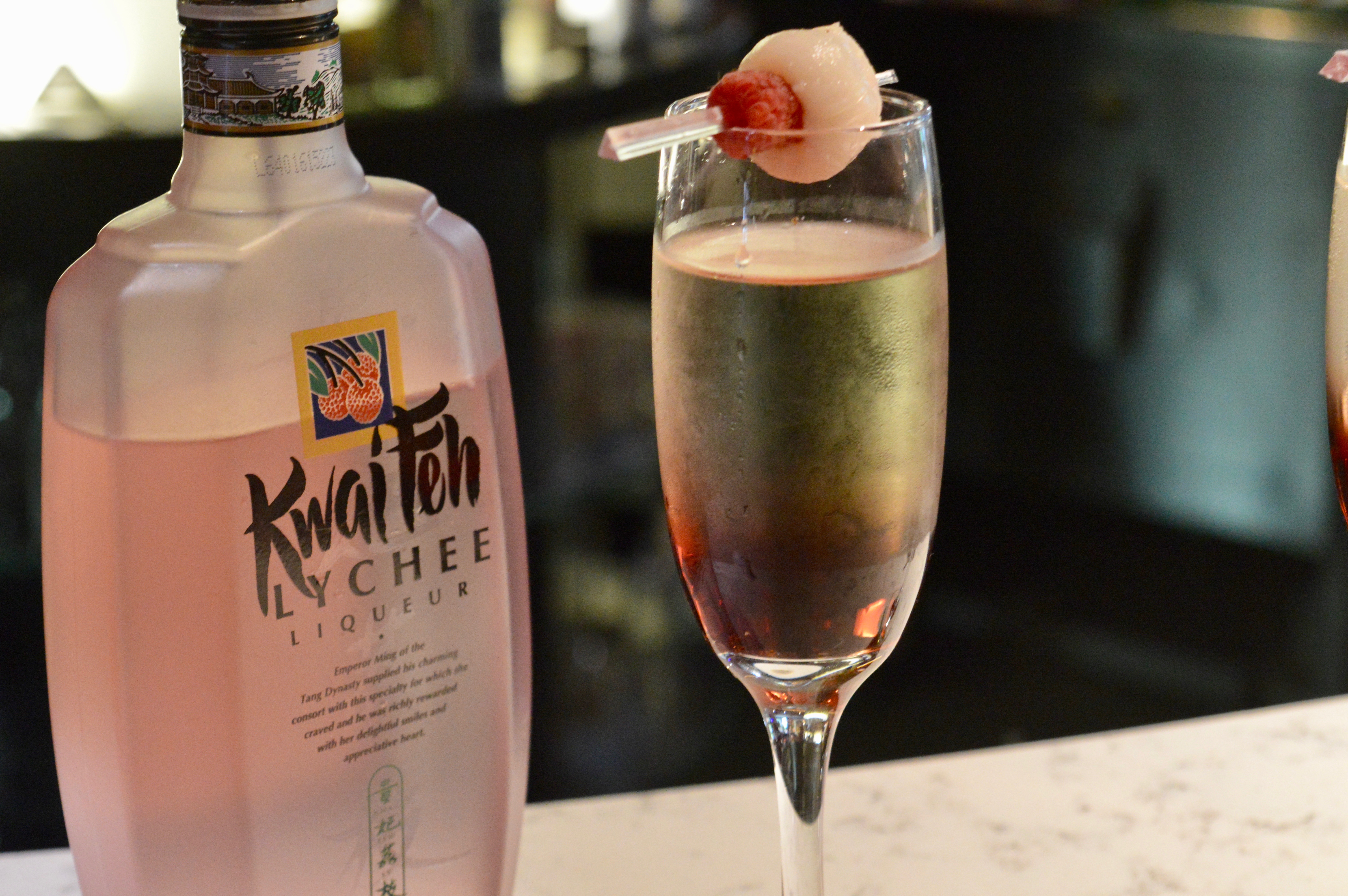 SoHe now offer Cocktail Master Classes to suit all occasions. This was a great forage into the fun that making your own cocktails can be. I can't wait for the launch of the cocktail classes and will most definitely be making a booking as soon as they are available.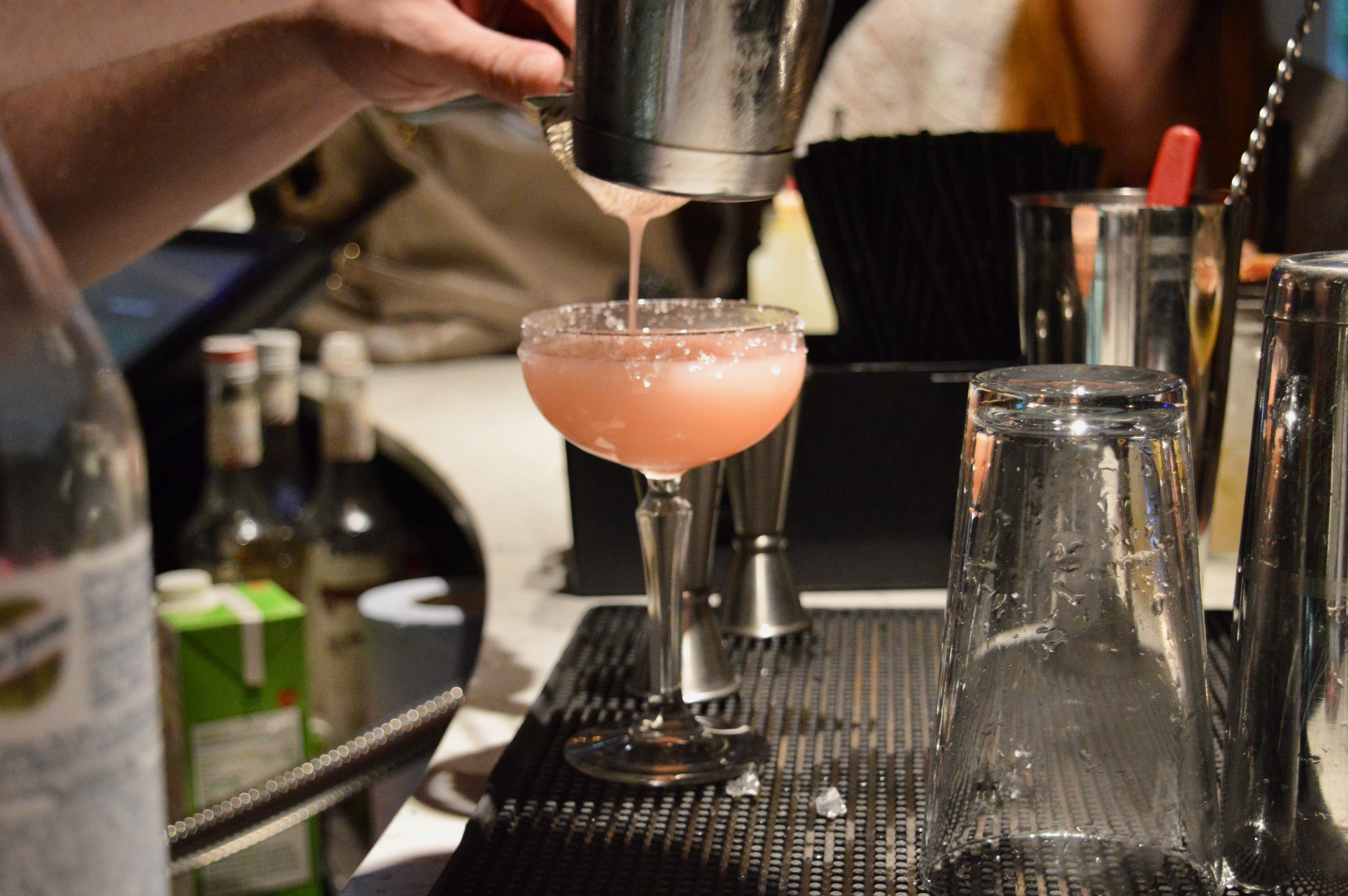 The cocktail lounge is a great place to meet and drink and the whole place has a sophisticated and ambient vibe. I made a comment in passing about it having a very lovely cosmopolitan atmosphere, with an eclectic mix of clientele.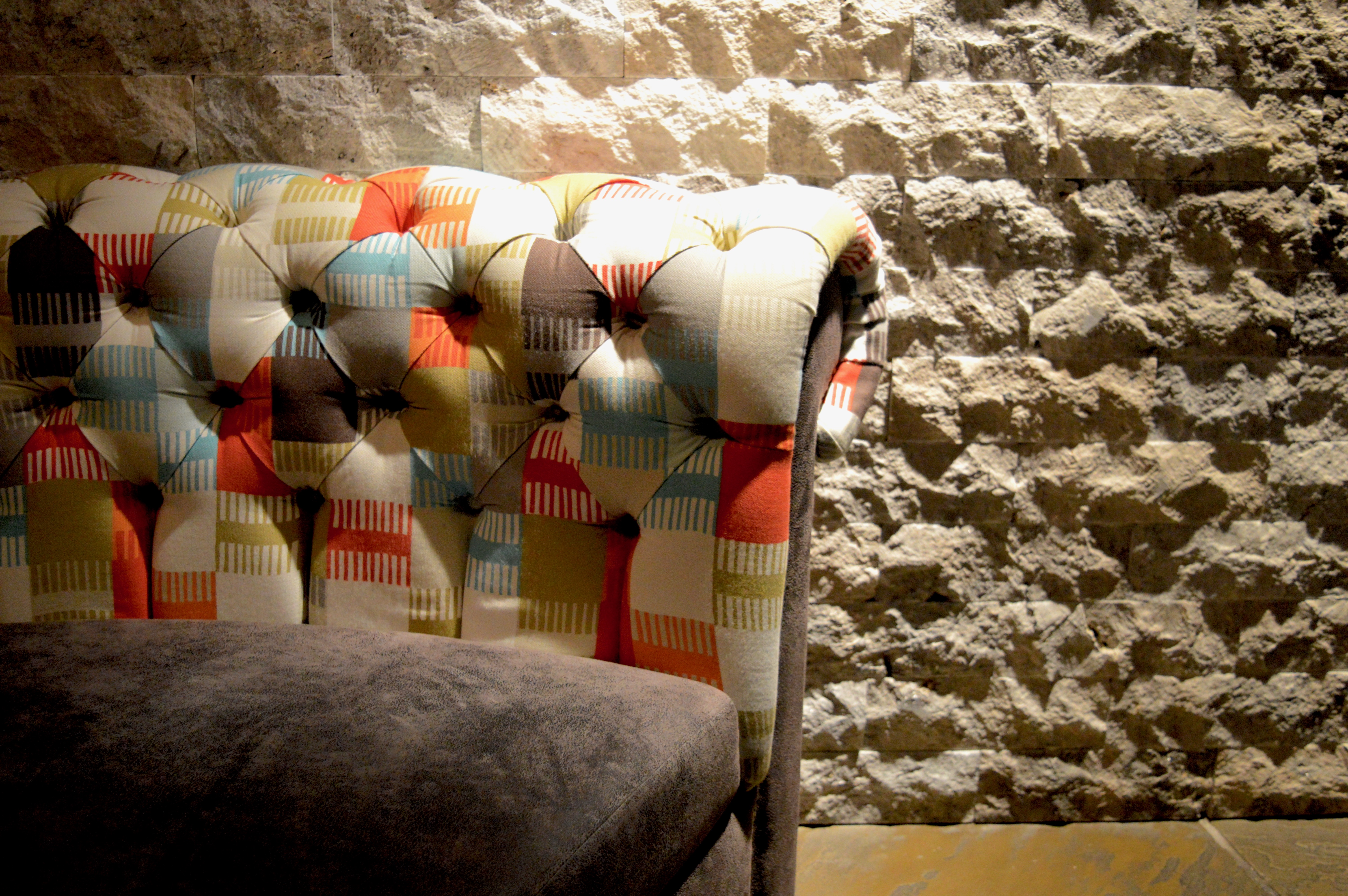 Along with cocktails and the usual bar service, Japanese whiskies, gins and vodkas are soon to make an appearance.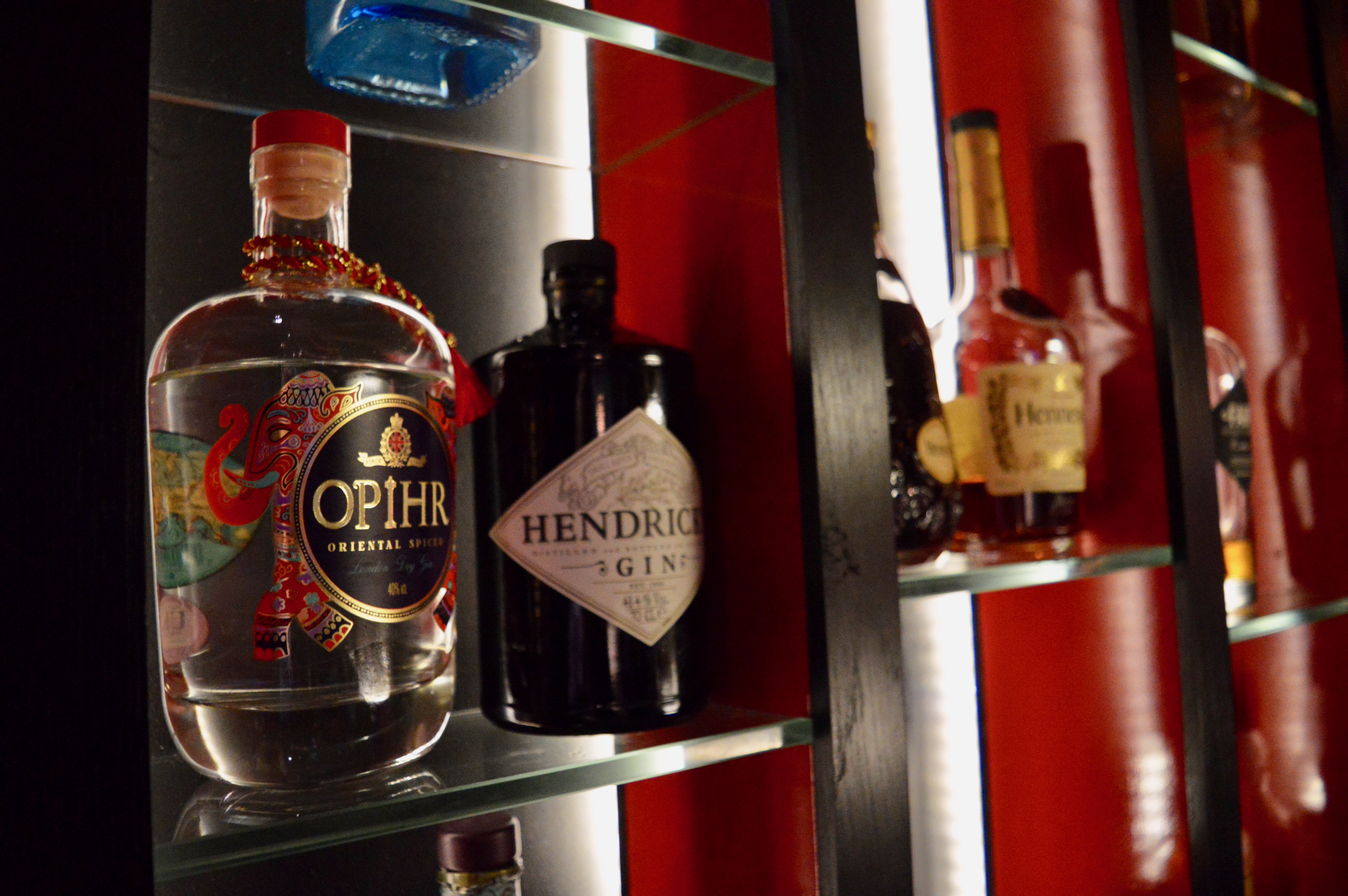 Dining at SoHe
SoHe is extremely comfortable and there has evidently been a lot of thought behind the concept of the menu. The menu has depth and is extremely varied. The dishes are not as spicy as you may think. There are also generally some great promotional offers for dining too, especially for students.
If you are not used to Asian dining the staff are extremely passionate and knowledgeable and more than happy to guide you through the menu. My recommendations that you must try include; Massaman Beef Curry and Kaeng Khiao Wan which is a Chicken Thai Green Curry served with rice.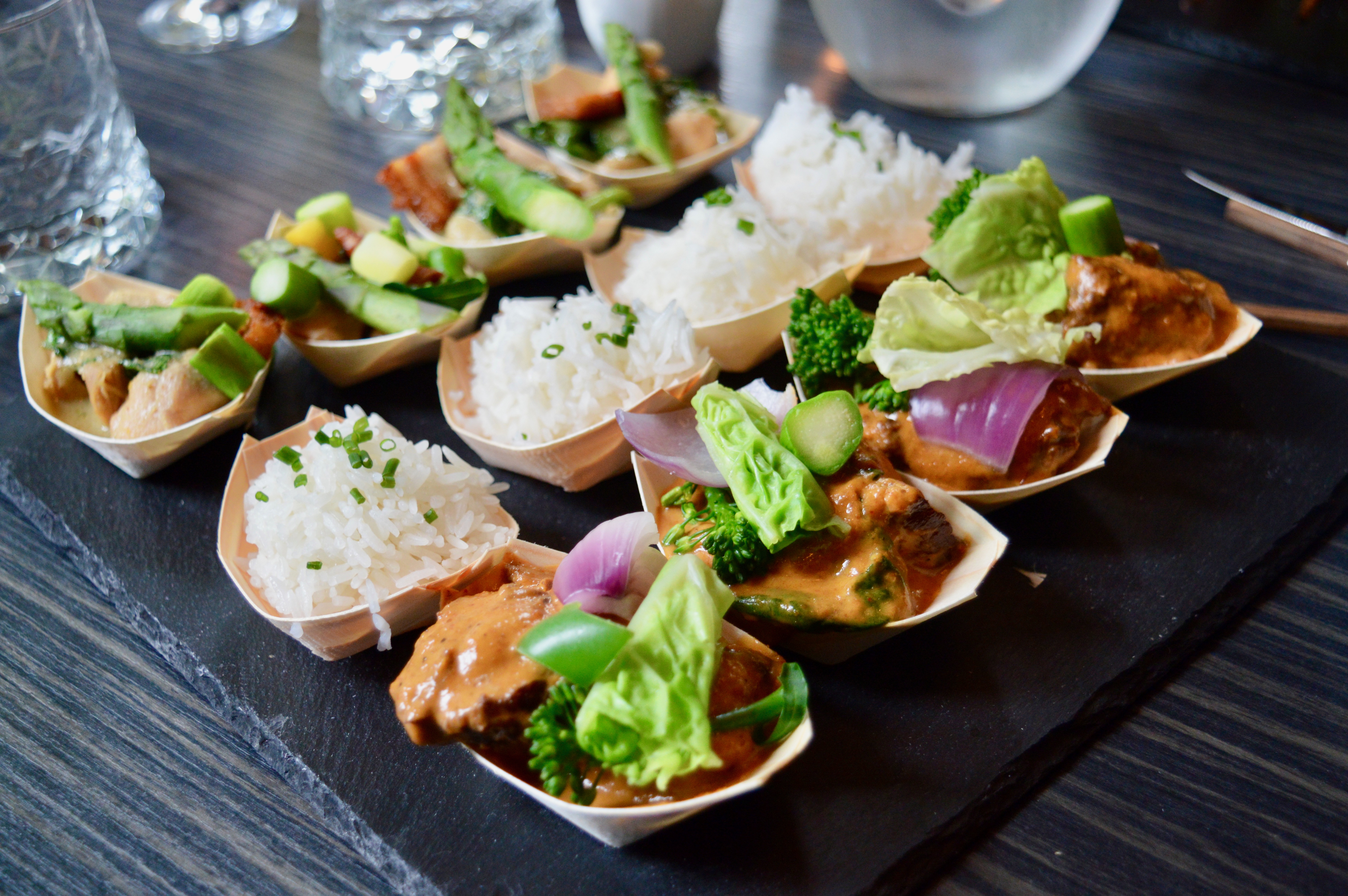 The Balinese rice balls are devilishly moreish too. If you are a fan of the Italian Arancini like I am, then these will be right up your street as an Asian twist on an Italian classic.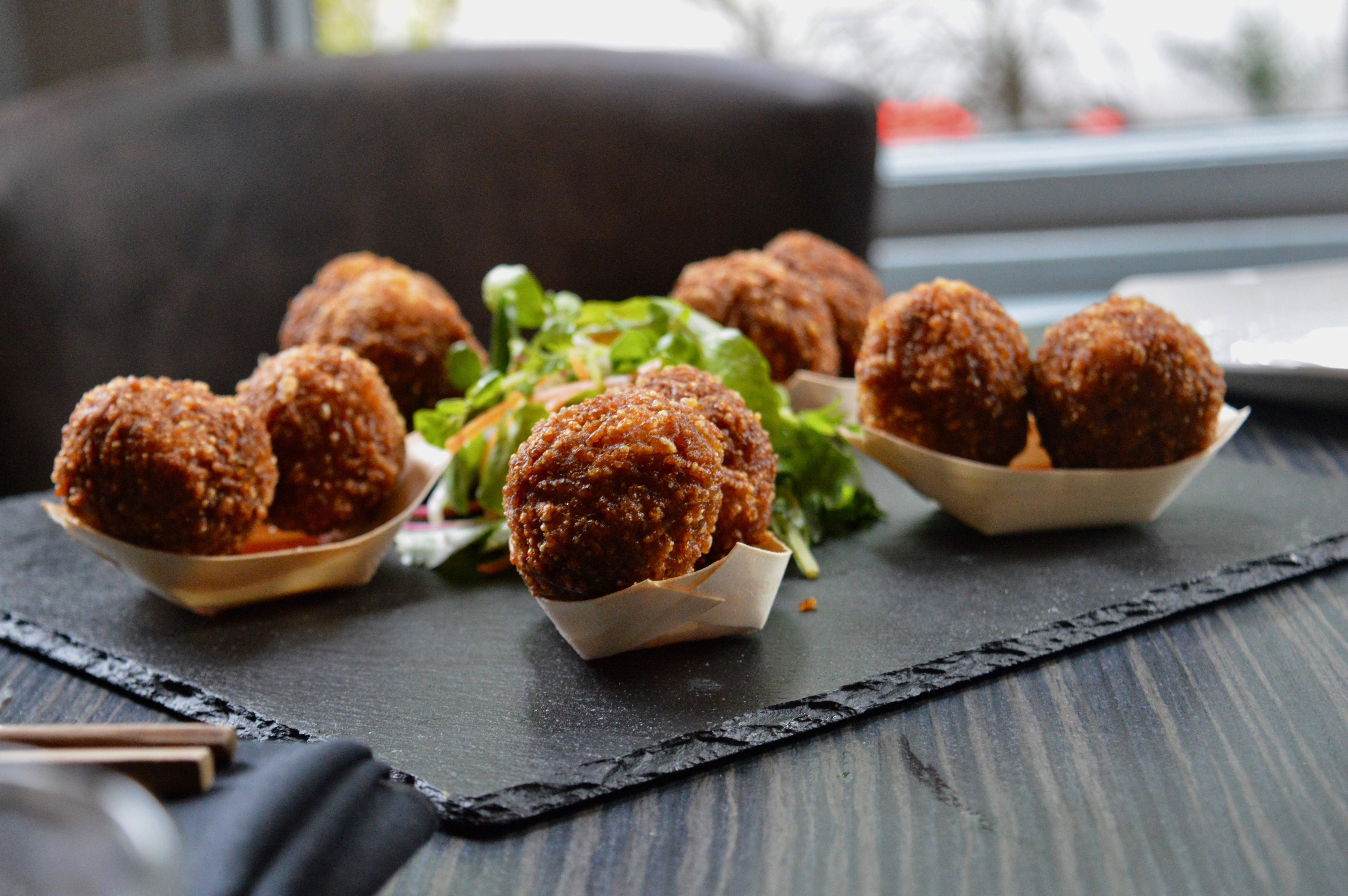 I also highly recommend the Tempura Prawns. They are served in a light and fresh Tempura batter. Which coats the succulent prawns to make a flavoursome dish. Related Read;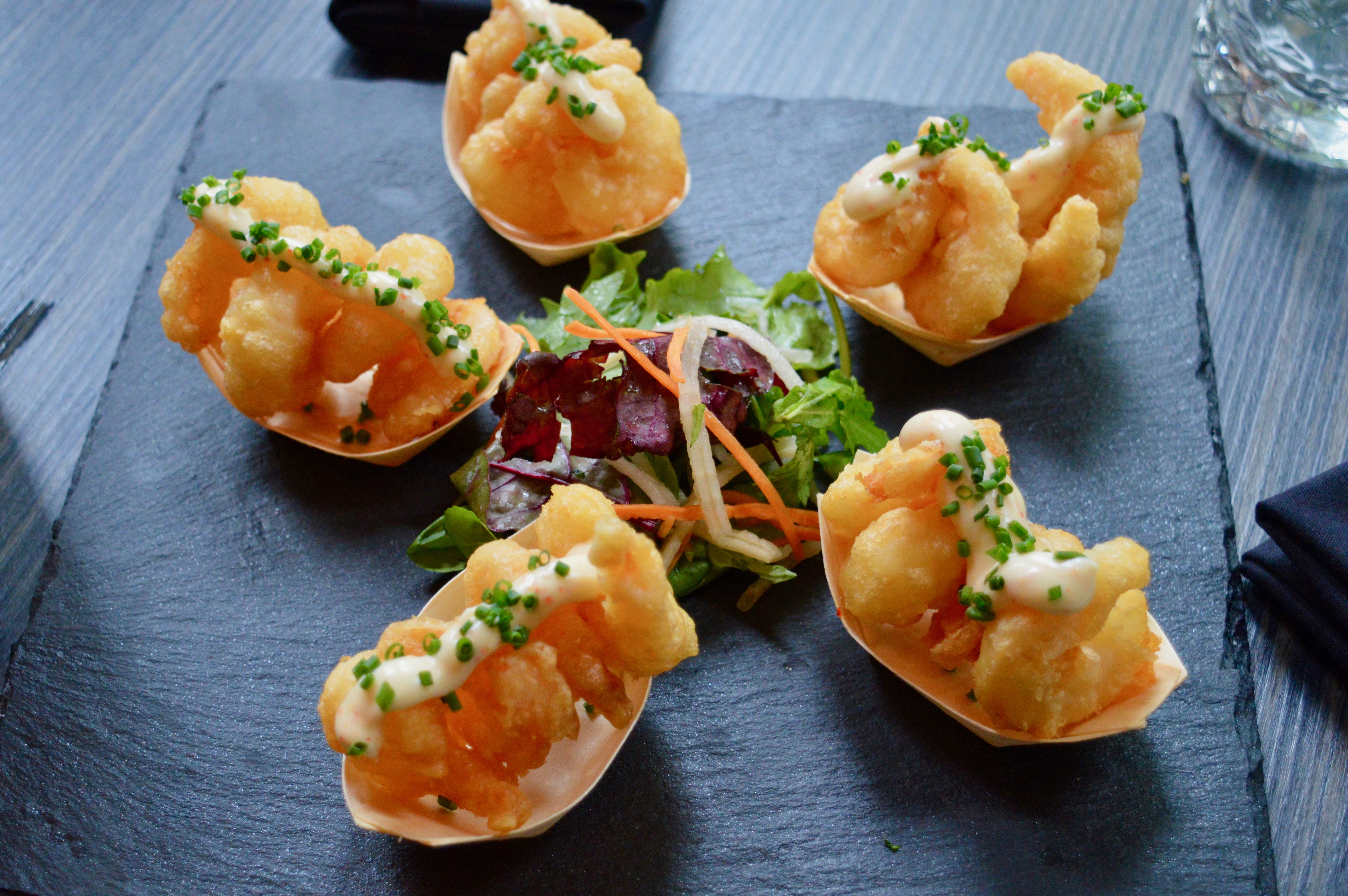 As you know I love an afternoon tea in Fenwick's Mason + Rye when I'm doing a spot of shopping. However, this exotic version certainly adds a completely different dimension. I loved this whole experience as a fabulous alternative. Throw in a cocktail and you know I'm there!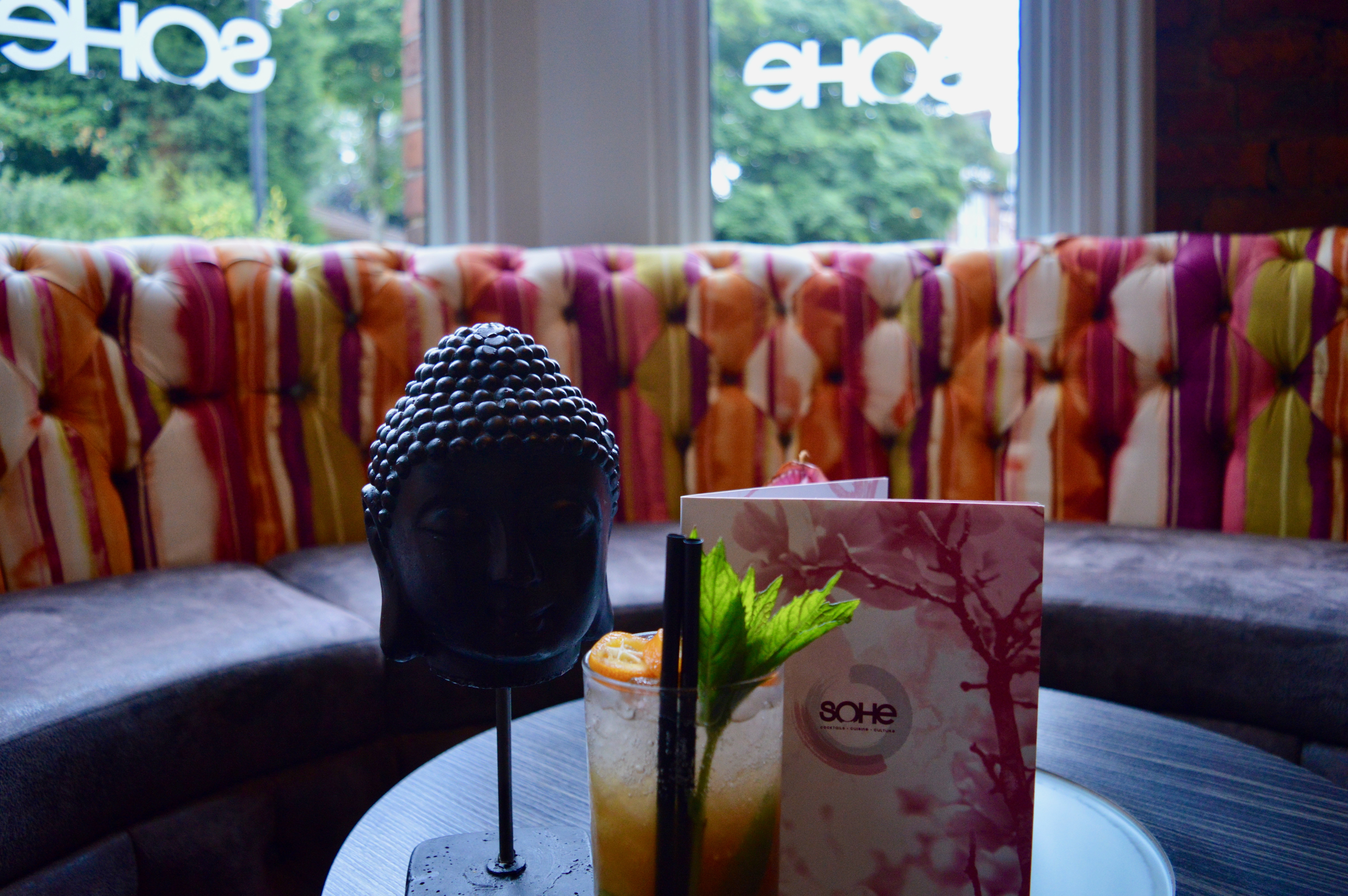 P.S did I mention they also do Sunday Brunch, SoHe, definitely is So the place to Be.
Asian High Tea is priced at £17.99 per person and is available every Friday to Sunday, 12pm to 5pm. Pre booking is essential.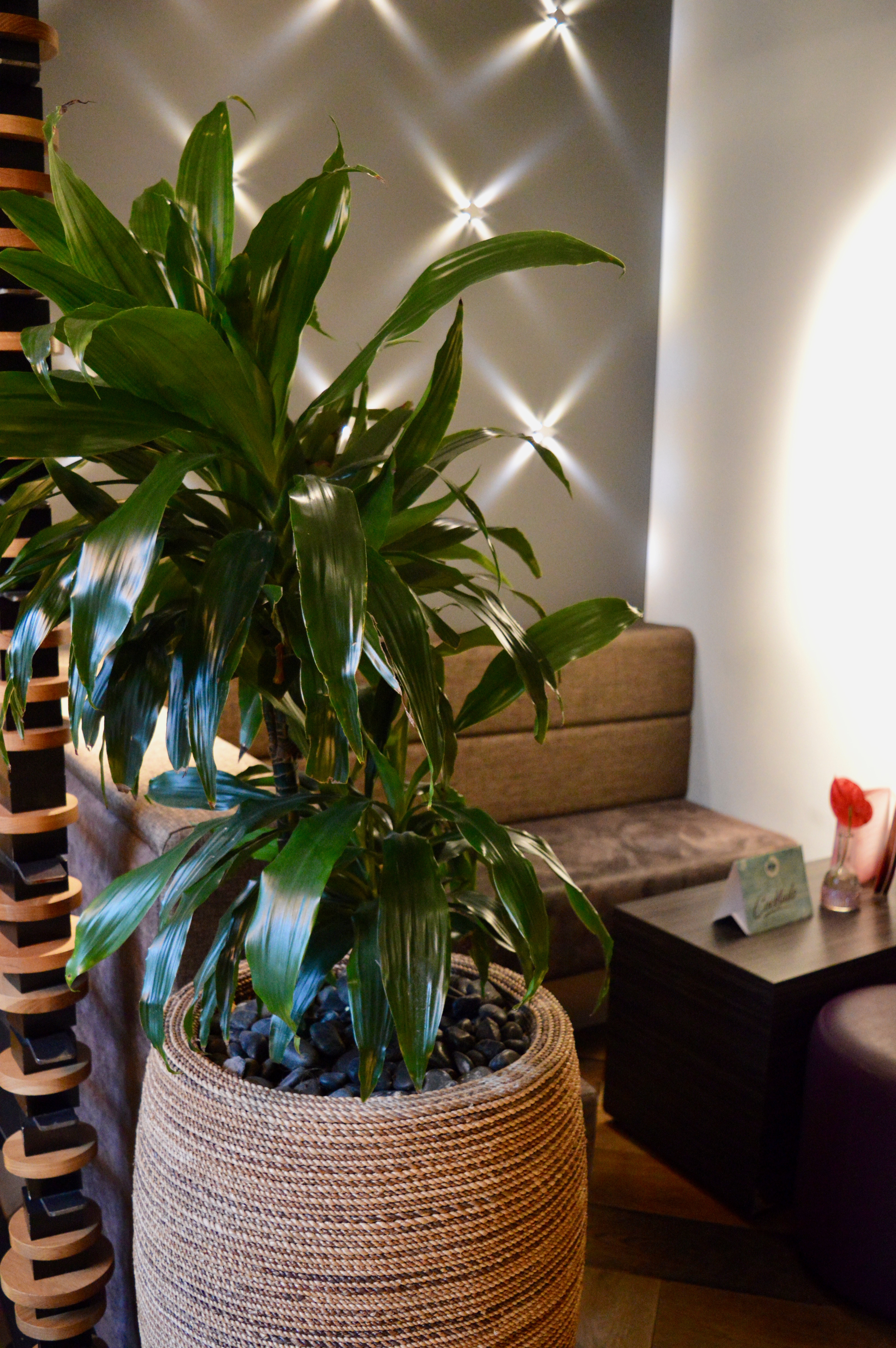 Disclaimer: This meal & drinks were provided complimentary, all views are our own. Read more about disclosure here.