Newcastle Restaurant Week. It's a diner's paradise but a massive oxymoron too as it's a Geordie diner's nightmare. Perhaps there's too much choice with over 90 of the city centre's restaurants competing with their £10 and £15 meal deals in this week of indulgence.
It's a massive benefactor for the eateries of Newcastle which participate in the week-long extravaganza and an absolute steal for the majority of the restaurant-goers.
Monday was a little bit exciting for me. I had lots of great news and positivity so I decided to take my mum out for tea to celebrate. The other week we passed Saltwater Fish Company which is nestled in Fenwick's Food Hall. We had seen that they were taking part and knew with it being tucked away in the Food Hall that it wouldn't be rammed with stretched service. Unlike some reviews from fellow North East Blogger's reviews that I have read.
I had called earlier in the day to book. However, they currently don't take reservations and the fish bar only seats about 30 maximum. So we headed up to Newcastle for just before 6. Taking advantage of the alive after 5 incentive to keep people in the town long after the shops close.
We took a seat at the bar as we watched a young man mesmerisingly and professionally filleting and preparing fish at the counter. We were served a deliciously crisp white Sauvignon Blanc we perused the two-course for £10, three for £15 Restaurant Week menu.
My mum and I, both with very similar tastes opted for the Mediterranean Fish Soup. Served with Grated Gruyere and Croutons, followed by the Hake Saltimbocca, Olives and Fried Potatoes.
As we watched our food freshly prepared in front of us in the immaculate, low noise kitchen we chatted about our visit to Pier 39 in San Francisco. Ultimately comparing how the feel and atmosphere of Saltwater Fish Company transported us to this sophisticated dining. I reminisced about a lobster bisque, a prawn stack and even more fish delicacies as our soup was served.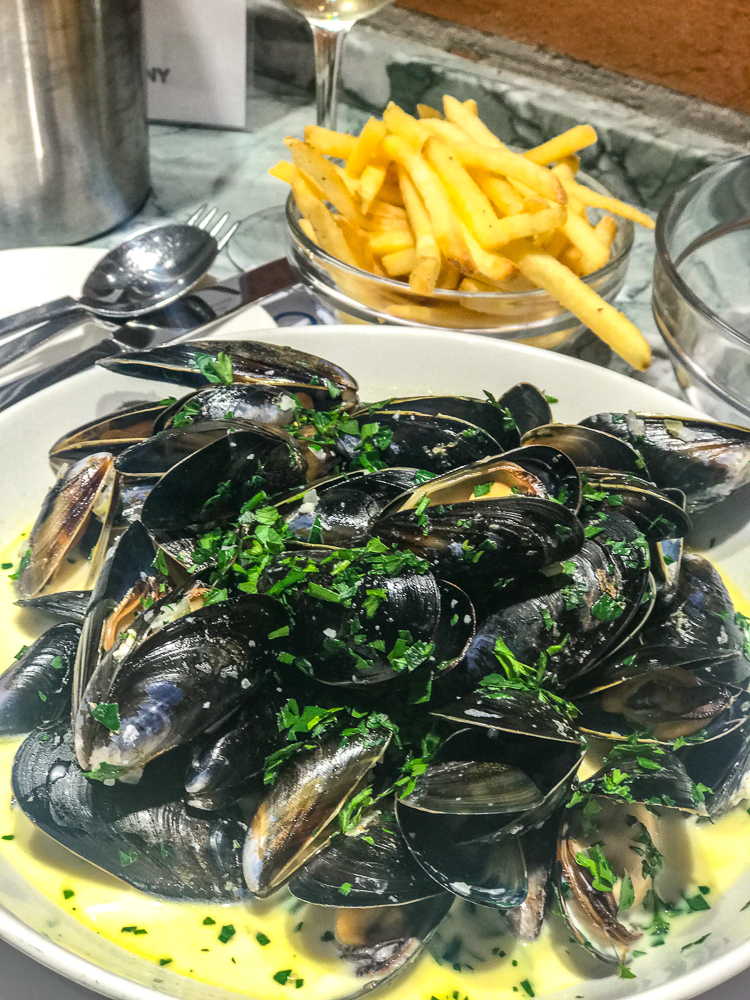 As I poured my Gruyere onto the surface of my thick, rich, sunset orange colour soup I knew I was about to enjoy my first course. I took my first mouthful and oh my goodness. It was absolute heaven. I knew that I was going to be disappointed when it ended. The rich taste paired with the cheese was complimentary and tasty.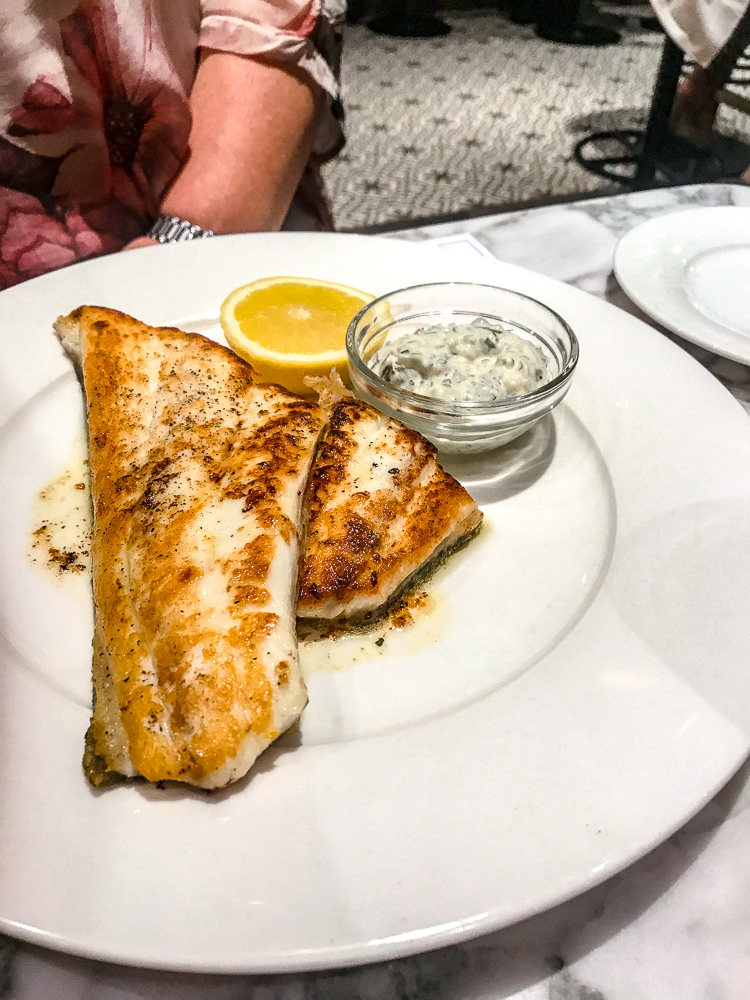 The soup was fully satisfying, it would have been a meal in itself and was packed full of flavour. A real luxury! In fact, I often take a bowl of this soup home to enjoy the next day.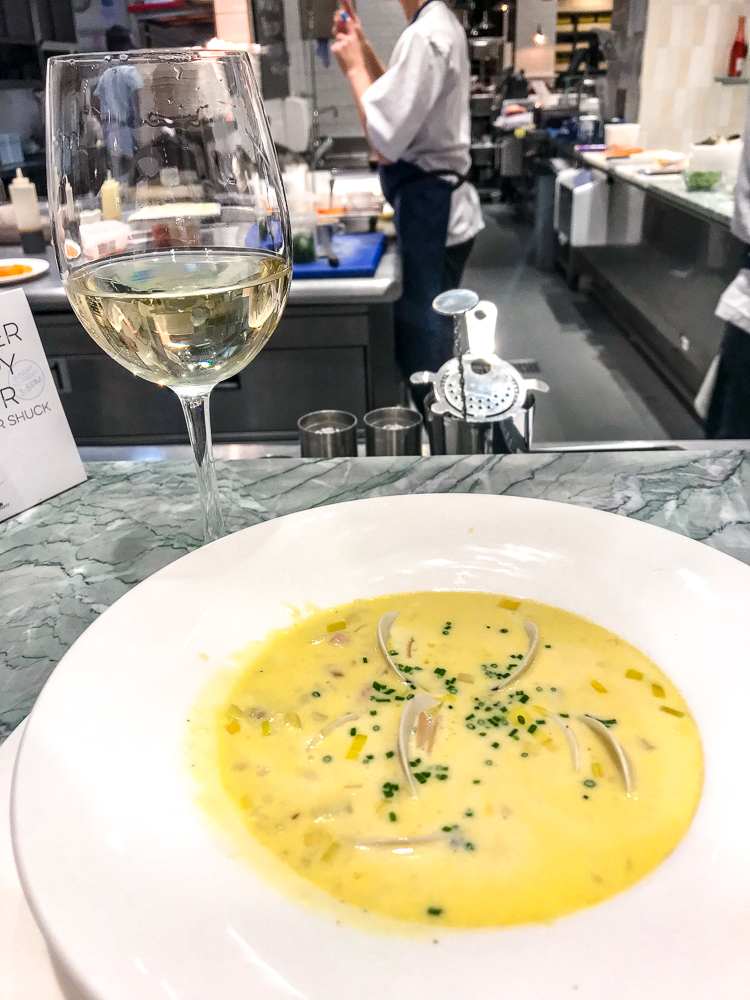 As our starters were cleared away we sipped more of our wine and people watched. What I particularly love about the Saltwater Fish Company is that as a quaint eatery. A sister brand of Cafe 21, another firm Fenwick's favourite, the restaurant was relaxed and quiet with no more than 6 of us in at one time. Perfect for relaxing after a long day. The restaurant's last service is at 19.30. Which is great for if you want to grab a meal and go.
Want to discover more restaurants in and around Newcastle City Centre? We've got you covered with our 'Ultimate Newcastle Food Guide'.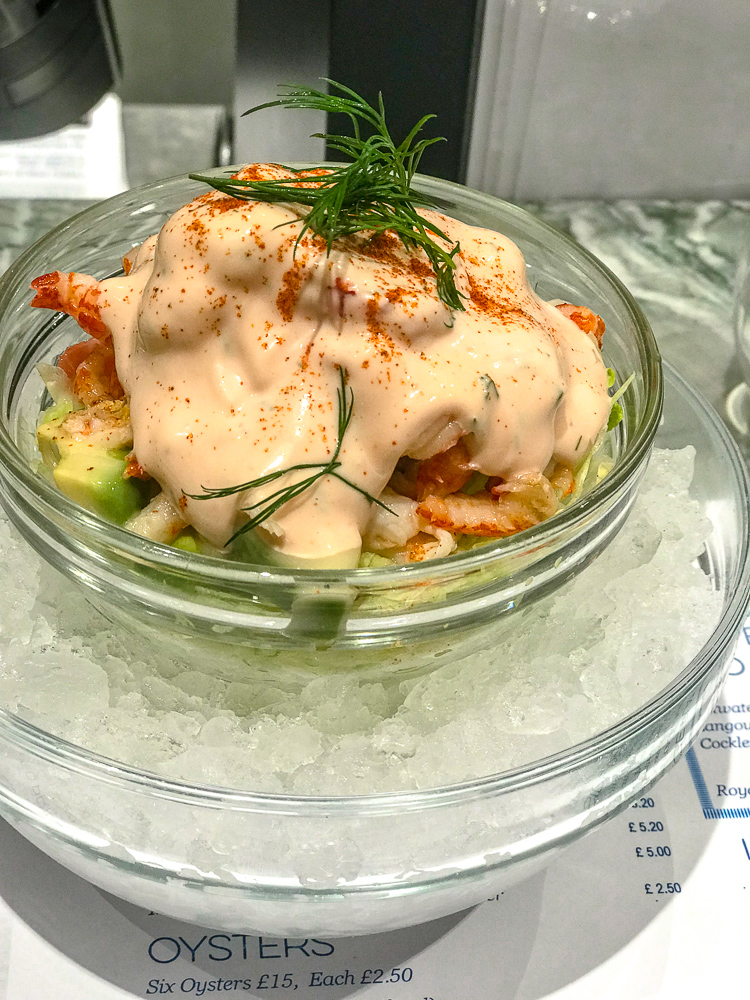 The Main big deal
The mains were plated and served before our eyes and not only looked delicious. They were served so fresh that the taste of the hake paired with the ham was complimented by the olives and potatoes which were all served over a parsley and butter composition. The flavours all blended together perfectly.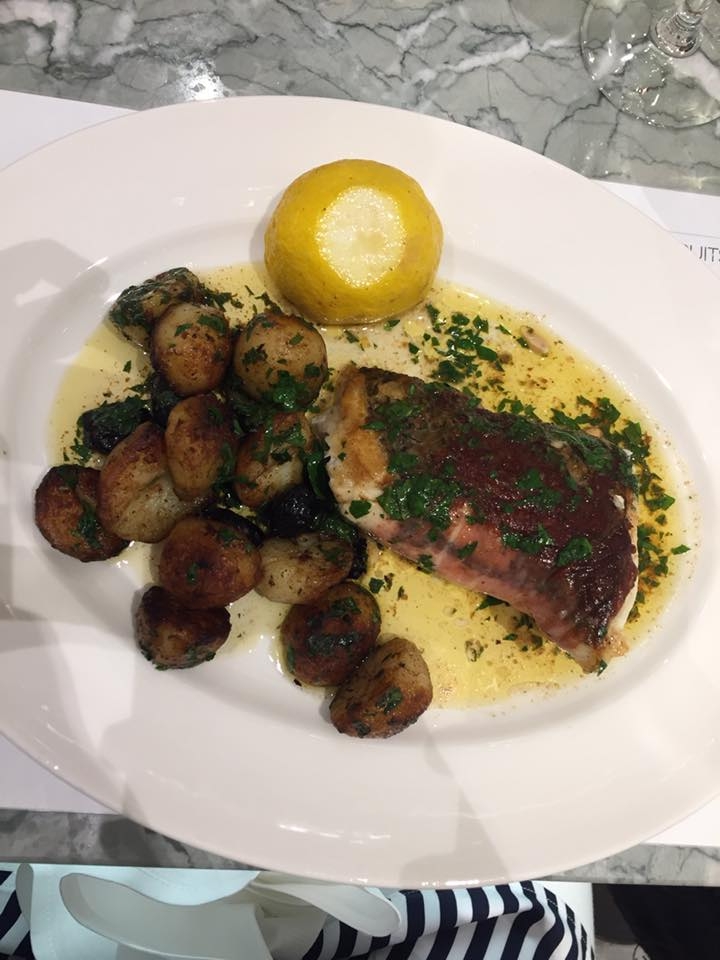 The hake was so tender it fell apart in your mouth and the ham was of the right texture to compliment the light taste of the hake. One of my most favourite white fishes (although nothing is comparable to Halibut, that's another story). The black olives made a perfect addition to the dish and the potatoes were out of this world.
This was up there with one of my most favourite meals of 2016. The fact that our meals came to £10 each was even better. We would have easily paid £20-£25 for our main course alone! Admittedly we did leave a tip even when a service charge was included but it was well deserved.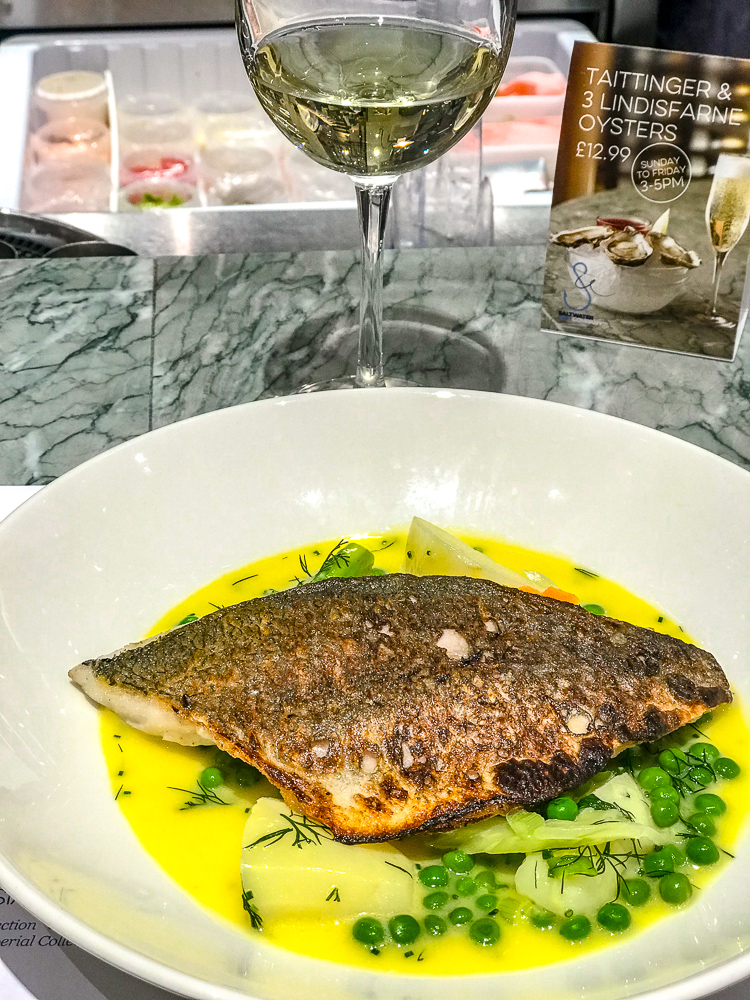 We even joked we would be back tomorrow to the maître d' and you know what, for £10 a head we might just be there. There was a dessert option, however, we were both so full we knew we couldn't manage the third course.
Related Read;
Saltwater thoughts
We frequently visit Saltwater and have a plethora of favourites including the Halibut, Fish Cakes and the speciality oysters!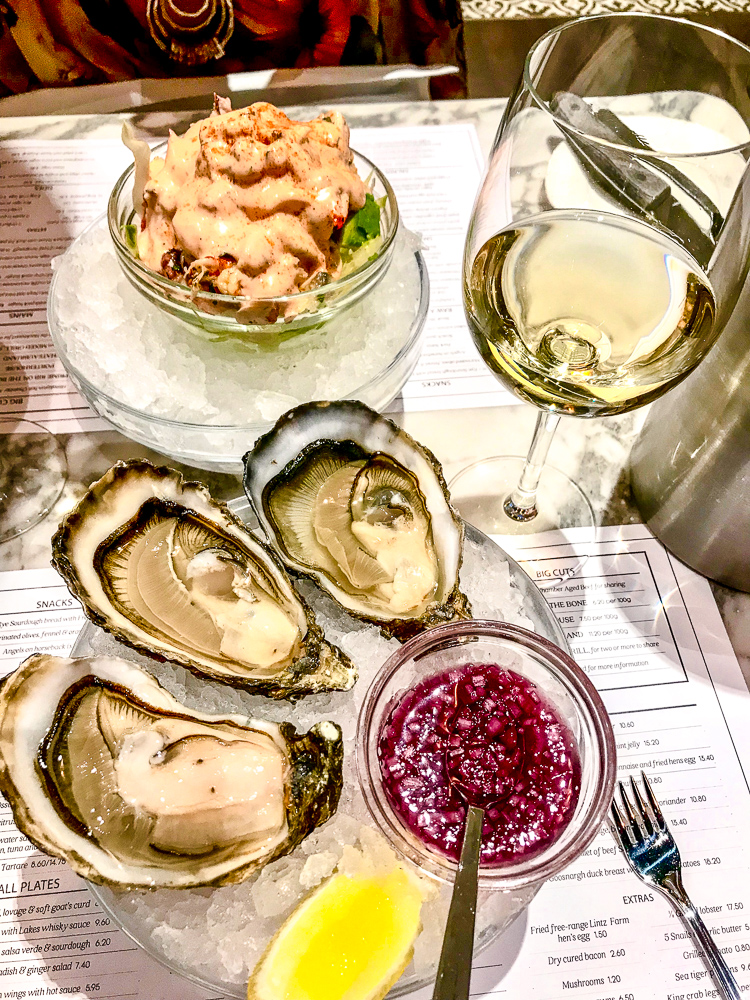 I wholeheartedly recommend a trip to The Saltwater Fish Company in Fenwick's Food Hall the next time you're about. Their food is to die for, the service is amazing and, the ambience is so tranquil that you'll leave full, happy and chilled.