If you haven't been yet you must put San Francisco firmly on your list of must-see places. It's a great city with lots to keep you busy. Even if you've only got a couple of days you can still cram in lots of sightseeing. Here are a few of my favourites.
Ride the cable car. The streets of San Francisco are as hilly as they look in the movies so cable cars are a great way to get around the city. You get to see so much especially if you can sit on the outside. I was really impressed with the cable car museum.
Although called a museum it is actually the hub of the workings of all the cable cars in the city. You see how it all works in this fully functioning workshop. So if you have time make sure you give it a visit as you only need to pop in for ten minutes and you will be amazed at the weight and strength of the cables. It's not just for boys!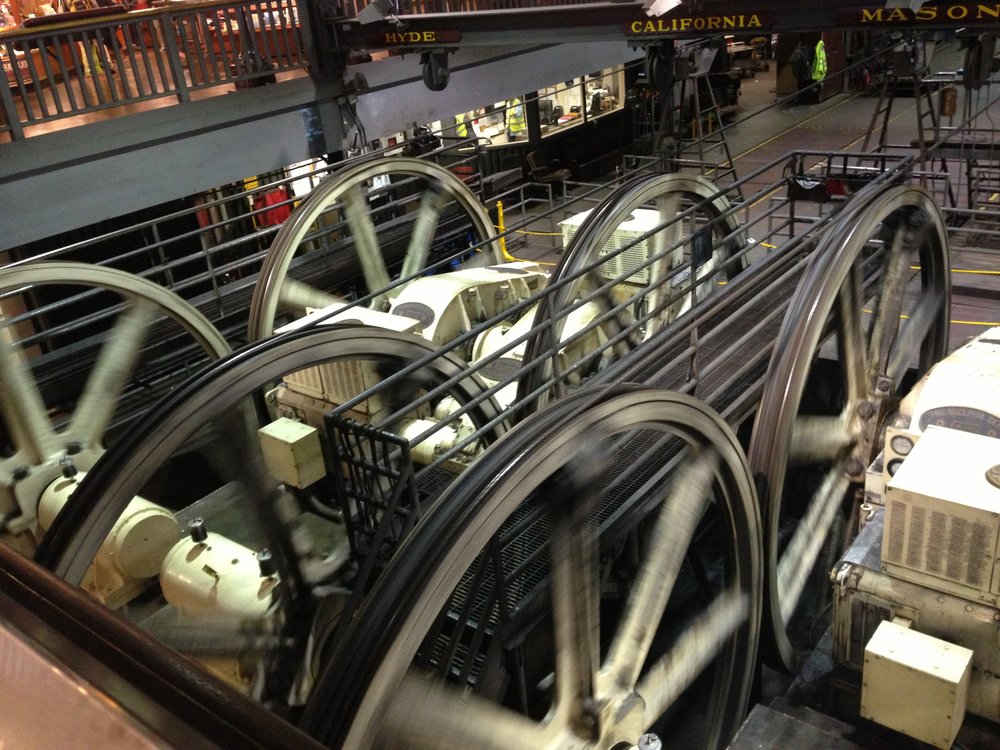 Don't be a fool, save $ before you fly
We always pre-purchase our tickets for all excursions before leaving for sunnier climates. Not only to be super organised but to also save some money. Check out our go-to site for all discounted tickets here.
Trams are also a great way to navigate the streets right along the bayfront and through the city streets. The trams are all traditionally restored from all across the world. And retained in their original coachline livery colours, living history.
Try sourdough bread filled with tasty clam chowder. Just standing outside the Boudin bakery window you will be thoroughly entertained with the magnificent bread sculptures. I kid you not. The bread shapes including four-foot alligators are all made in the open bakery.
You can talk to the bakers about the dough through a speaker system in the window. Sample the bread or have your bread as a bowl for some of the finest chowder.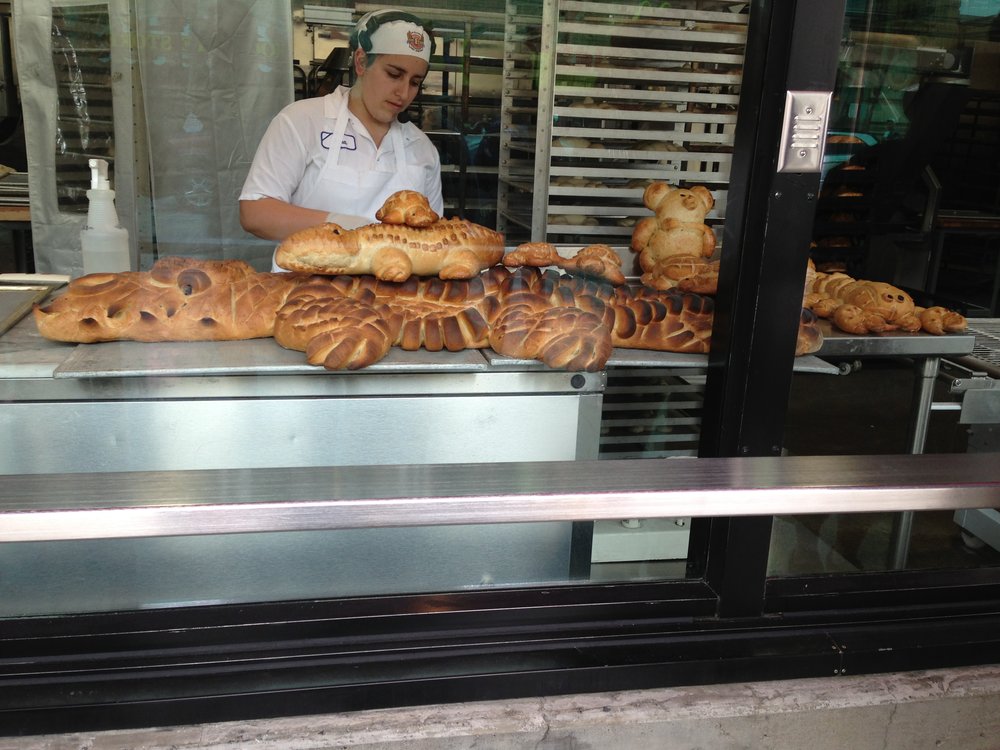 Pier & breeze
Eat fish on Pier 39. With a fabulous selection of really great fish restaurants and shops. There's always something going on in and around the Pier. Forget fish fingers I had the best fish sandwich ever here. The Pier is also famous for the basking sea lions.
They are an absolute delight to watch and what a fabulous noise they all make. Wonderful free entertainment that will keep you smiling for ages.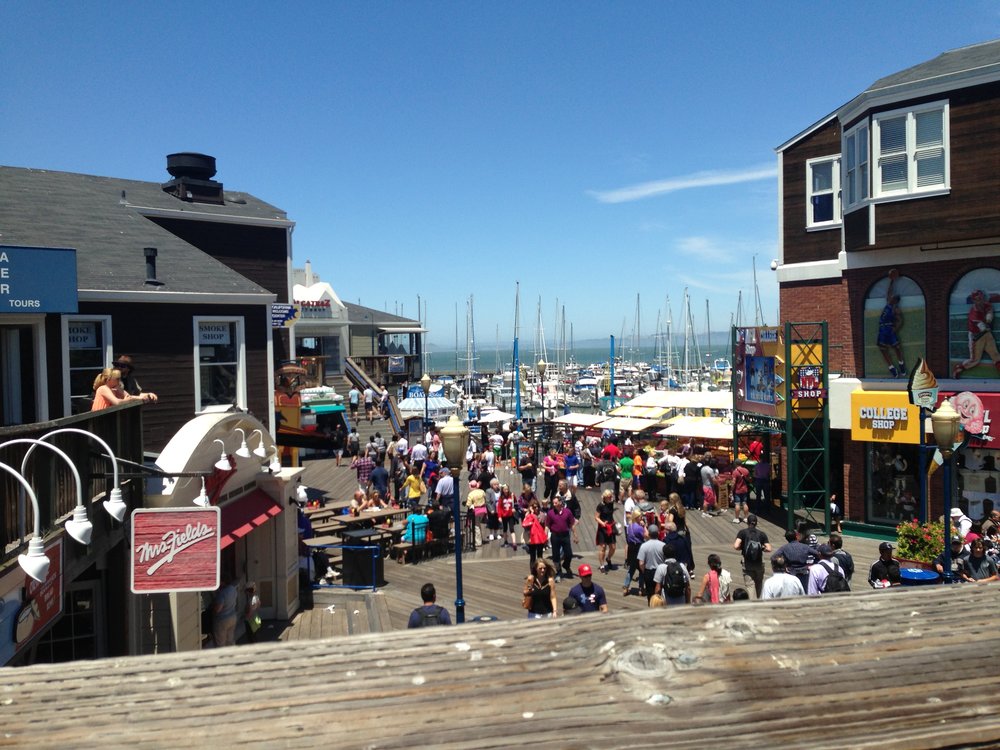 Californian Wine
Drink Californian wine in California. Sample all of the new world wines you know and love and a few more that you have never heard of. There's a great wine bar on Pier 39 where you can sample wine flights (or beer for that matter). And grab a bite to eat or if you've got more time take one of the organised tours to a vineyard.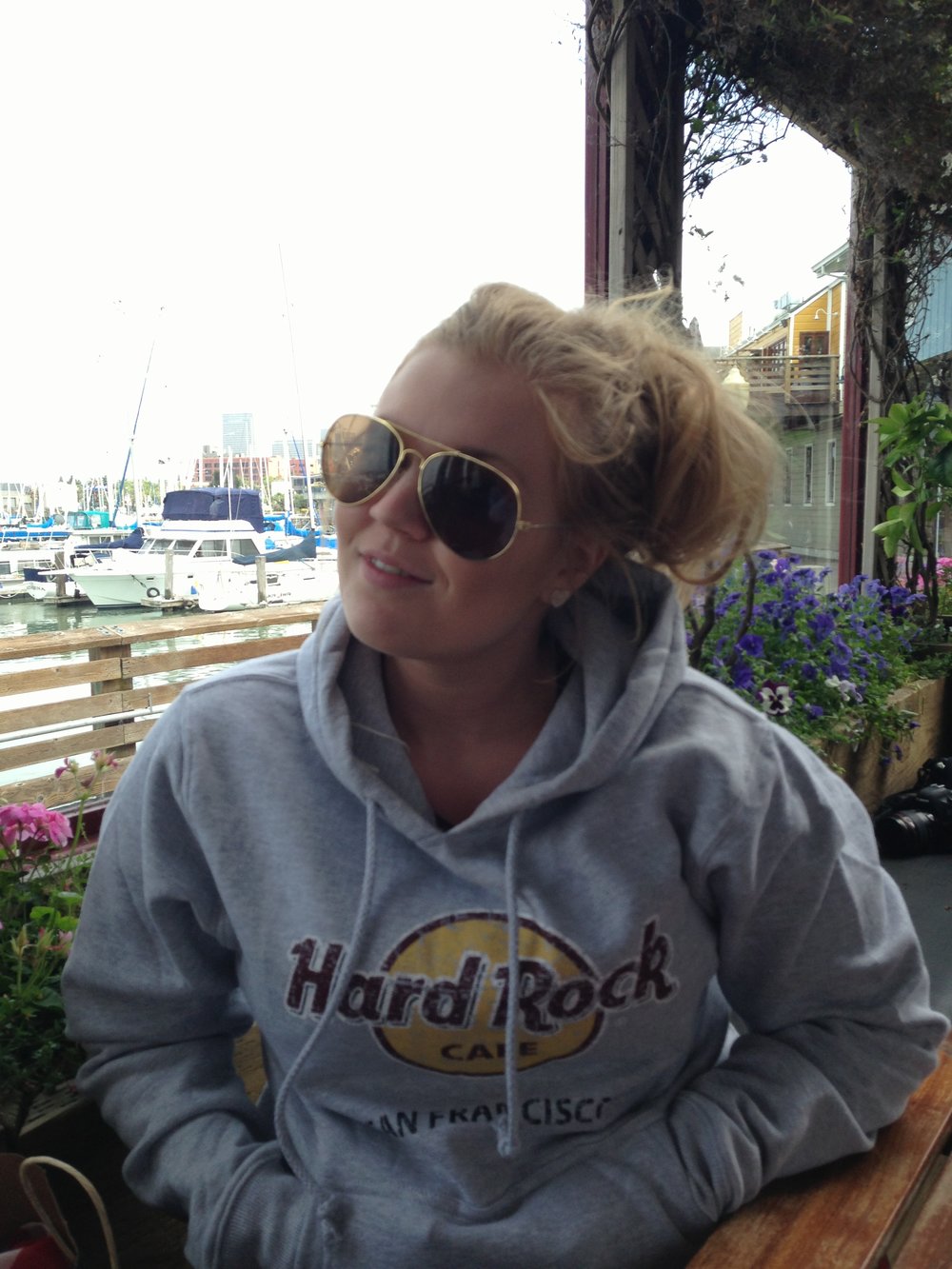 Calling all chocolate lovers. Eat chocolate from world-renowned Ghiradelli's chocolate shop or grab a delicious ice cream sundae. Even better have both!
China town is an absolute must. Day or night it is a hive of activity and has some really great restaurants, the Buddha Lounge is a really popular choice.
Lombard Street
Weave down Lombard Street. This world-famous street has 8, yes 8, hairpin bends. It is a residential street and must be a nightmare living there as it's one of the biggest tourist attractions in the city. With people navigating the steep steps down and drivers taking on the challenge of the bends all day every day.
For those less energetic the tram stops at the top so you can take really great photos. I must say even if you don't walk down Lombard Street. You really should go and take a look as it is a great spectacle.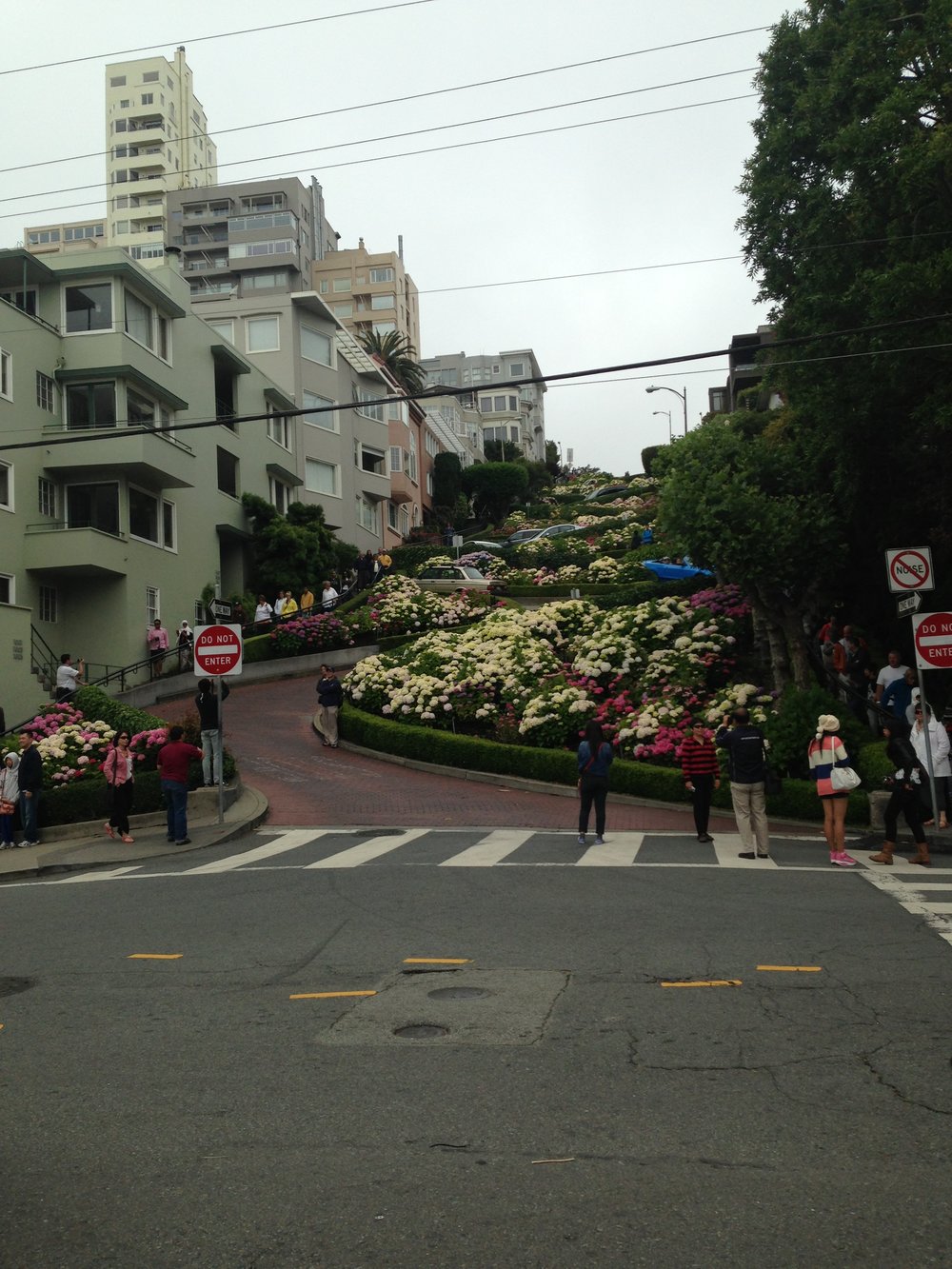 Alcatraz was a real surprise for me, for some reason I hadn't imagined it would be as visible as it is in the middle of the Bay. You can see it right along the Bayfront. If you want a tour of the famous prison, make sure you book in advance as the tours fill up quickly.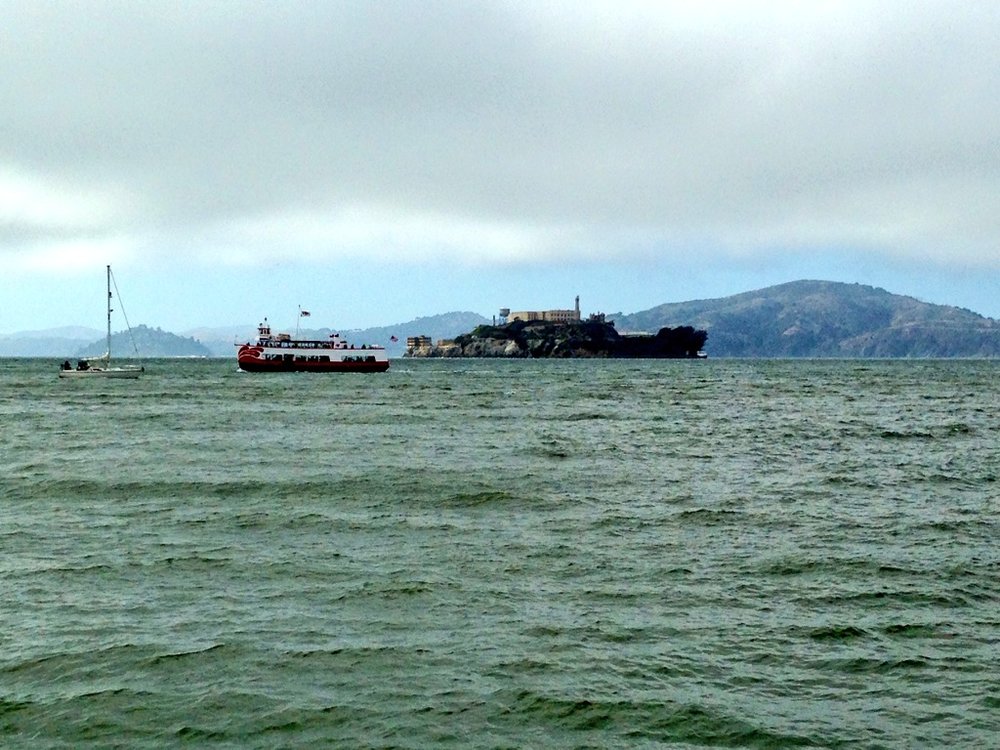 Euphegenia Doubtfire, dear. I specialize in the education and entertainment of children.
2640 Steiner Street is the address of the house from one of my all-time favourite movies 'Mrs Doubtfire'. It no longer looks like it did in the film and is a little bit out of the way. So unless you are on a guided bus tour you probably will give it a miss.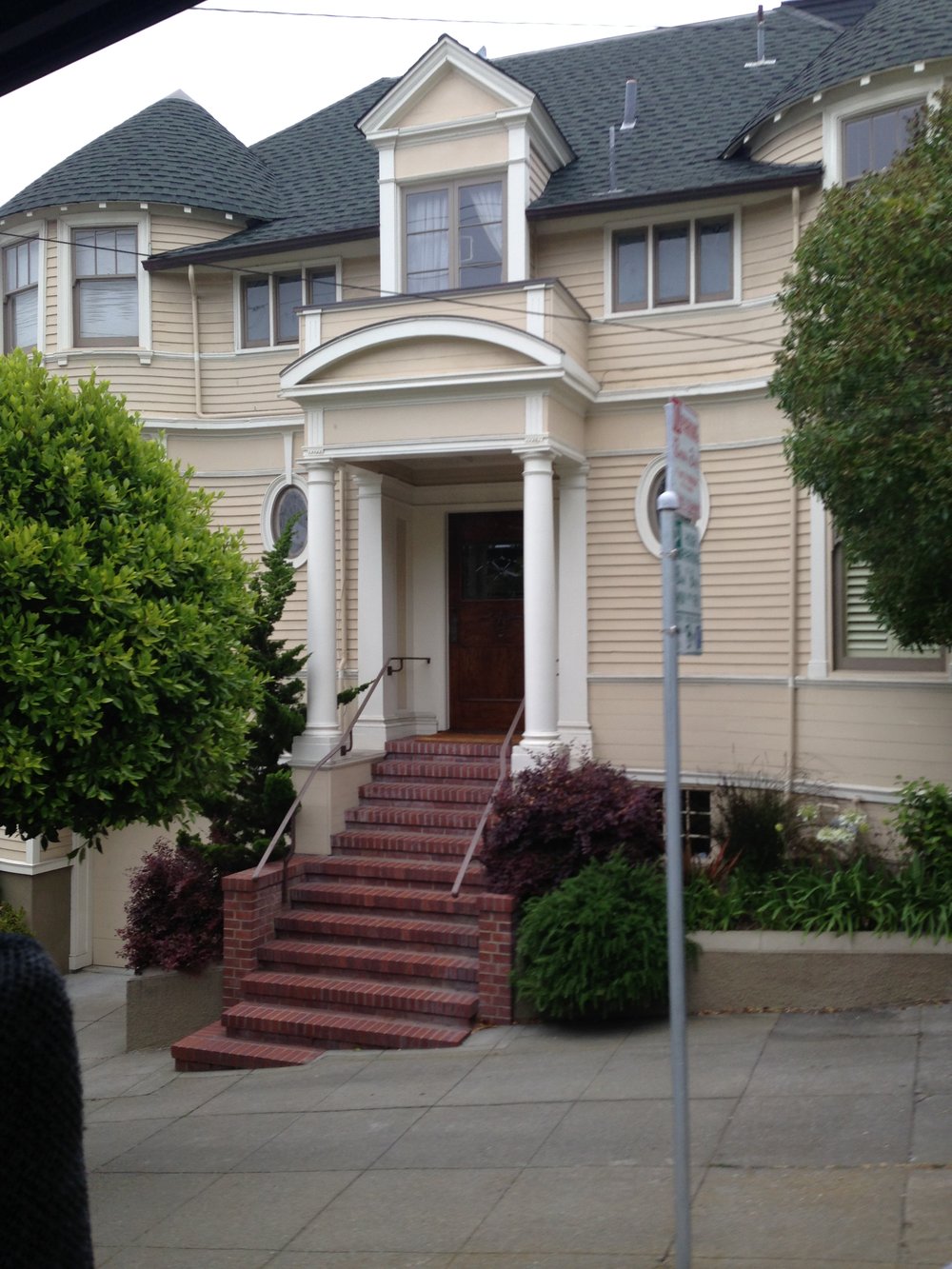 Go shopping in Union Square. If you need a bit of retail therapy you won't be disappointed with the fabulous selection of shops in and around Union Square.
This wonderful public plaza is a great place to catch some street entertainment. Or do a bit of people watching. It also is home to a couple of the famous San Francisco heart sculptures which were commissioned in 2004.
Golden Gate Bridge Shots
No trip to San Fran is complete without a visit to the iconic Golden Gate Bridge. Often shrouded in a hazy mist even in the middle of Summer. It's on everyone's list of top attractions and a great photo opportunity. The view across the Bay towards Bay Bridge with Alcatraz in the middle is spectacular.
Keep going over the bridge and grab lunch in the pretty town of Sausalito. Then ride the ferry back passed Alcatraz to the pier. This is one of my absolutely favourite trips.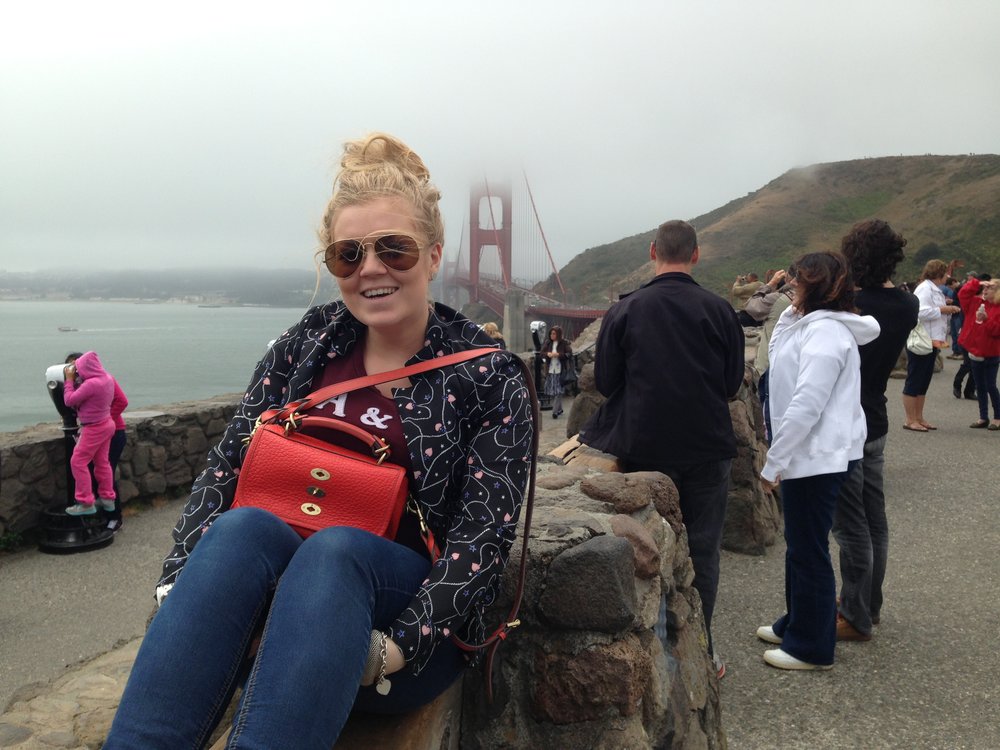 Heading to the USA and looking for some inspiration for other places to visit we highly recommend San Diego, Boston, Miami, New York or Las Vegas. You should check out where we recommend going in these places too.
Have you got any top travel tips for visiting San Francisco? We'd love to hear them, drop us a comment below.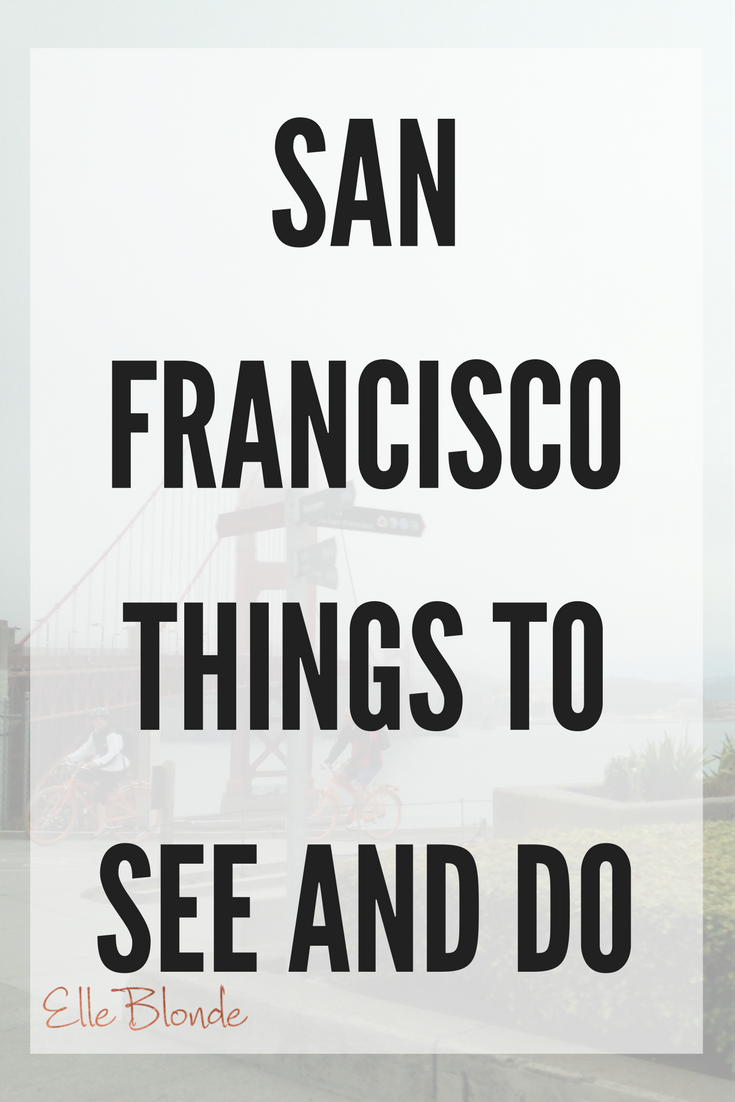 Sponsored Post. All views are our own. Read more about disclosure here.