With Ultra Festival being held last week and big names in Electro from around the globe all descending on the southernmost point of the Floridian city. We were thrown back to reminisce about our visit to the celebrity favourite location of Miami.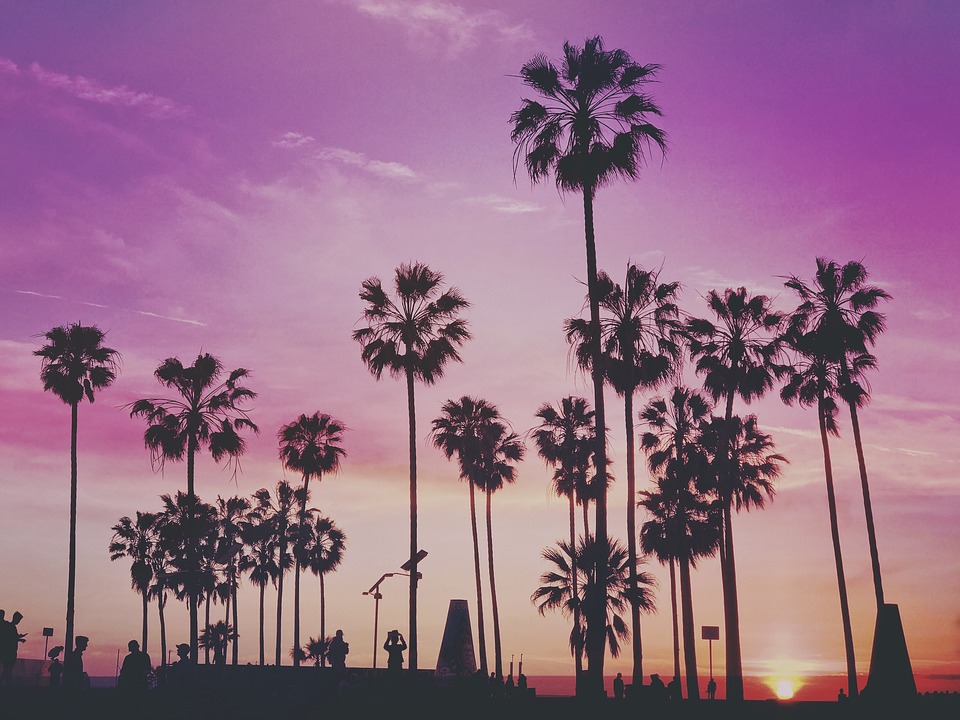 It was only after seeing a photo of my Granda's nephew on a boat with UK DJ Patrick Topping, prior to partying at P-Diddy's house (I honestly promise you, you couldn't make this up). That over Good Friday family breakfast we were talking.
Cast your mind back November two years ago. That's when my Mum and I hit up Miami for a few days prior to an essential trip to Vegas. For Black Friday Shopping and of course my birthday.
This was probably one of the funniest holidays we've had looking back at it now, at the time. Not so much.
I should have known the second that we stepped through security at Newcastle airport that it was going to be fun-filled and a talking point for years to come.
We fly long haul to America at least once a year and usually have to go through numerous security checks. So I'm pretty good at tailoring my flying attire to ensure minimal hassle whilst travelling. You know, no belt, flat shoes, only one layer and not a jacket. I don't even wear my jewellery for flying to save that rigmarole too!
So when the scanner went off at Newcastle I was gobsmacked. I smiled and let the security attendant pat me up and down. Turns out this time. It was 1 singly Kirby grip in my bouffant on my head. Off I went, 1 flight down, 1 to go. T5 Heathrow heading to the gate when some big muscly security man bellows "Can I see your passport". "Yep you're on the list". With it being my birthday I thought great an upgrade as I was ushered around the other passengers into a separate area with a Swedish man. Well-dressed, big headphones and his laptop. Look at Laura; she's sat with the celebrities in an exclusive area pre-flight.
Oh my face, it was a picture when I found out no upgrade. No sitting next to a DJ but yup you guessed, I'd been selected for additional security screening. This is of course after I had endured another pat-down entering the London terminal.
On the flight, we got, by this time I was in severe need of a drink. The flight took off and we enjoyed a glass of warm, slightly fizzy wine. Never the less after my morning it was wet and alcoholic and nothing else mattered.
It was supposed to be a BA flight but when we stepped on it was operated by AA. American Airlines, however, give me 4 sentences and you too will agree it was more like Alcoholics Anonymous.
As our meals came, we asked for another glass of wine while we ate. The American stewardess viciously replied we had had our one allocated glass and we weren't allowed another as she moved onto the next row. 7 hours and 1 glass of wine. I LIVE FOR AIRPLANE PRE-DRINKS! We watched like little-lost puppies as the wine went back and forth into glasses freely on the other side of the plane.
7 long hours passed, and we had landed heading to border control. We stepped up I flashed my passport, put my thumb onto the fingerprint scanner to which I was asked. Which states have you been in Ma'am? LAURA THIS IS NOT THE TIME FOR YOUR STAND UP COMEDY I thought to myself as 'well I've been in many a drunken state, but not on that flight' – I mumbled erm…erm…erm…as if I had done something wrong. He asked me again, in the last year what states have you been to.
Passport control
Oh god, oh god, oh god he thinks this blonde-haired blue-eyed, 23-year-old shopping addict is trouble. I stated in the last year I had been to Vegas, LA, San Francisco, Boston and Vegas again. Getting places and states mixed up. Within seconds men in blue latex gloves escorted me behind the mirrored doors and I was sat between two Hispanic men who could have both easily passed as Pablo Escobar.
Did they think I was a drugs mule?
Eventually after an hour and a half and escaping a full security check…if you catch my drift. We were allowed to go. Catching the shuttle, which we waited an hour for after missing the previous one by seconds I just wanted to get the first flight back home for my trauma (only if it was BA!!!!)
On the shuttle we got and within 20 minutes we were stopping in the Art Deco district at a bus stop. Stepping off the shuttle we were greeted by two hobos fist fighting in the bus stop. I told you, you really couldn't write this.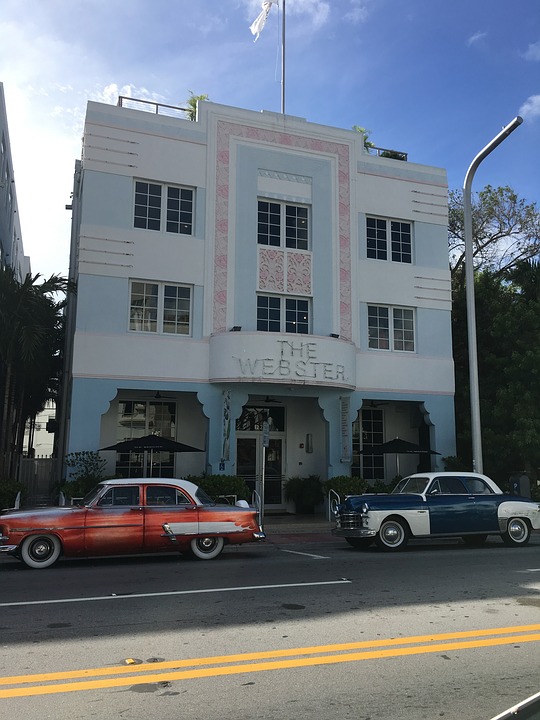 I HATE Miami
I've never jumped as quick into bed and closed my eyes, I hated Miami already.
The next morning, the sun peeped through the curtains in our extremely modern and compact room. We decided to get up and explore. I mean my day couldn't have got any worse than yesterday could it?
My Mum is a bit like a Miami fave, Kourtney Kardashian and absolutely loves a coupon. In particular Groupon.  She had bought the 2-day city bus and boat trip for a significantly reduced price; it was a great deal and well worth it.
We started off with the boat tour which was phenomenal, we went along past Star Island, saw the homes of Lil Wayne, Kim Kardashian, Shakira and Jackie Chan to name a few. The exteriors were out of this world and the boats on the jetties were equally as impressive. The boat trip lasted about an hour and we thoroughly enjoyed that. Stepping off with our sea legs we hopped straight onto the guided bus tour.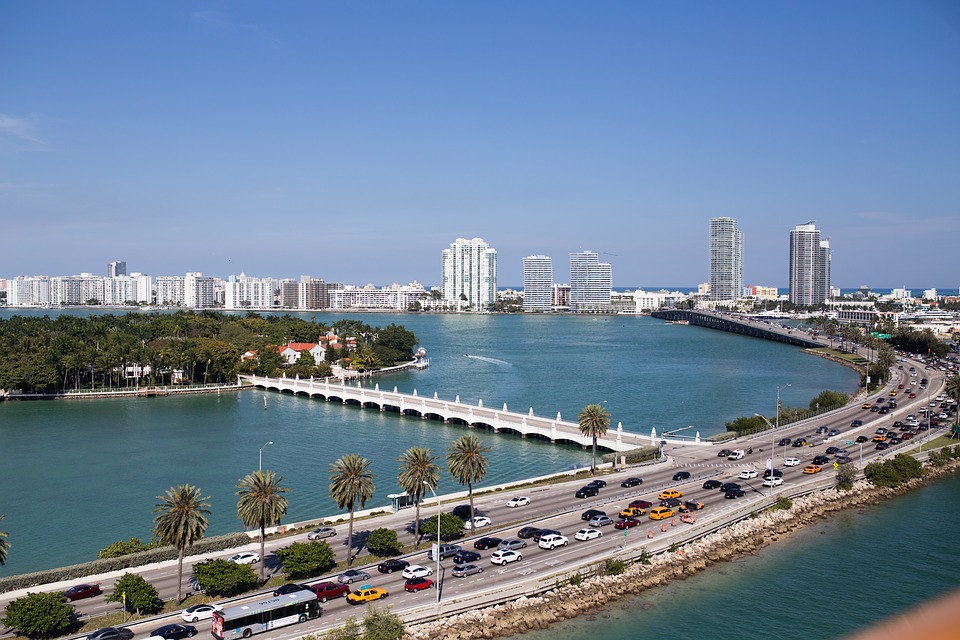 Margarita Meltdown
Enjoying the open top bus and the tour guide showing us monumental sites such as the place Justin Bieber got arrested (I mean come on?!) in all seriousness though we visited South Beach, which you'll recognise from Baywatch, the MacArthur Causeway which connects the beach area to the city, Ocean Drive – I bet you're singing a Lighthouse Family song now? If not, I bet you are now!! Plus more other notable sites, on the tour we went through Little Havana.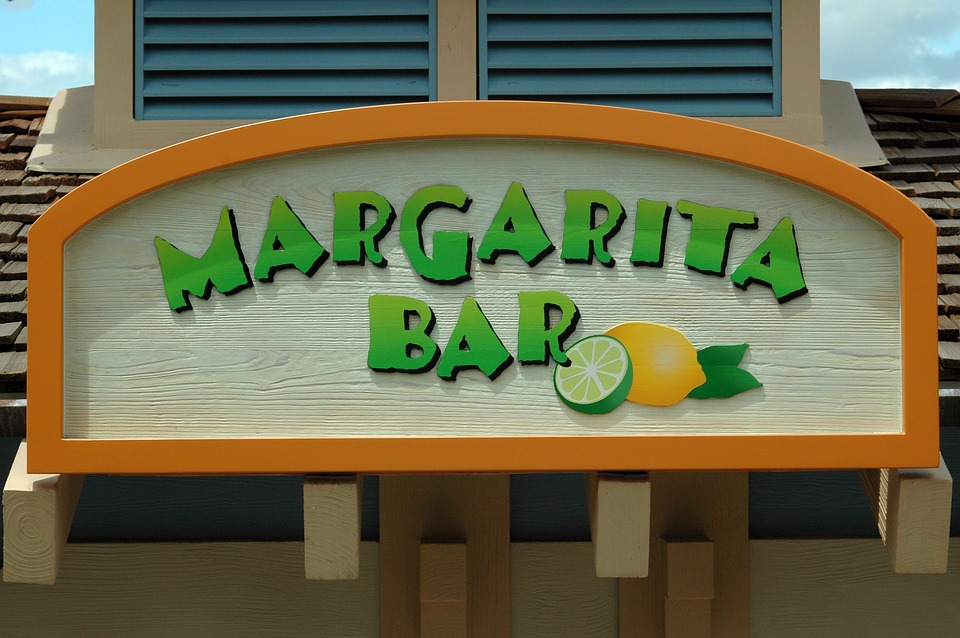 Feeling like we should release the Cuban in our heels. We made the mistake of being encouraged by the very Cuban tour guide to leave the bus for 'the best Margaritas ever' at a short 20 minute stop in little Havana.
Into a little bar two thirds of those on the bus piled in. Some sitting down to taste the delights of the buffet that was on offer.  We opted as typical dumb tourists for one of the Margaritas they were going on and on about for 5 minutes previously on the bus. I don't even like Margaritas, so I questioned myself why was I having one? I discovered that I wasn't fond of them at all in Mexico when I was 16 and I don't wish to, nor can't remember much of that scenario.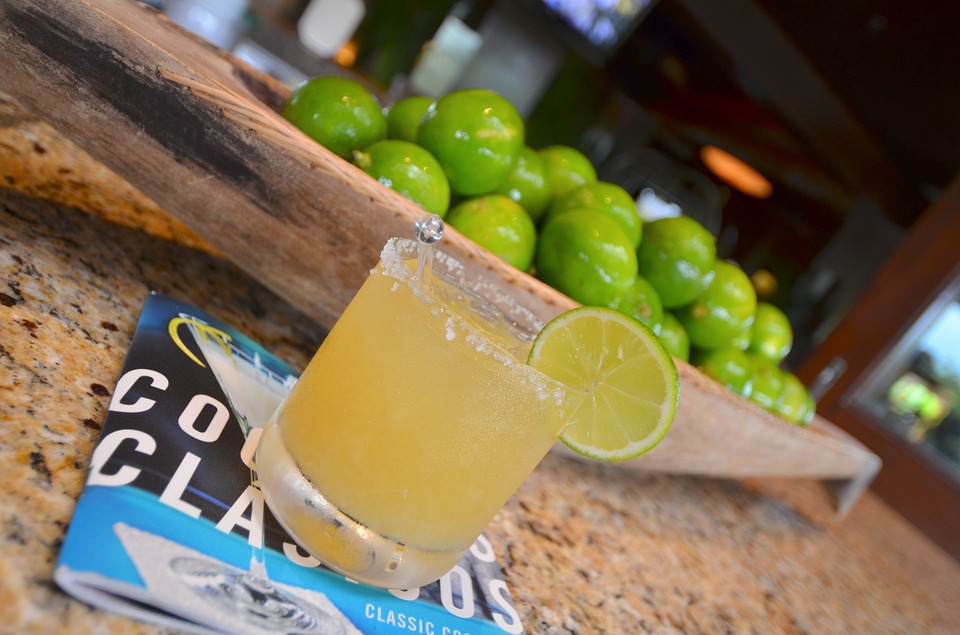 Havana Laugh
However, drinks in hand, they were the most fabulous Margaritas but we found they were 'Havana' right laugh much to our expense when the bus left after 15 minutes and wouldn't wait while for us while the bar staff who apparently did not speak English and couldn't work out the price of 2 Margaritas (their best selling product) in time for us to re-join the tour.
Their English was sufficient to tell us not to worry another bus would arrive in 30 minutes as they requested if we'd like another drink.  Instead of enjoying the ambiance we felt duped and angered at the situation, and what was probably the Carlsberg of Margaritas turned pretty sour, so with our bags flung under our arms we marched out.
Angry tourists
Standing outside the heat was beating down and it was getting warmer and warmer, 30 minutes passed, no bus. 45 minutes passed, still no bus.
We were getting more and more irritable, I don't know if it was because of the heat, because of being duped or perhaps because we were dying to go and get another Margarita, but out of sheer principle wouldn't.
We both spotted a shop and it was almost as if angels started singing, "I'll go" I piped up. "Laura the bus will come, you know it's our luck" my Mum's voice was getting faint as I ran to the shop, picked up 2 Margarita ice lollies and ran back to see the bus approaching.
We climbed on, sat down, opened our lollies, looked at each other and burst out laughing.
At least the drama of the last 2 days was worthy writing material anyways!
It wasn't all bad we thoroughly enjoyed Miami, although as two females found that down the beachfront it got seedy after dark.
Here are our top spots & recommendations:
– The best for breakfast – Catalina Beach Club (best huevos rancheros I've ever had)
– Value beers – Yard House (Lincoln Road Mall – $1 beer & tapas)
– The best for dinner – 11th Street Diner (Celebrity hotspot & delicious burgers)
– Unmissable excursion – Stars Boat Tour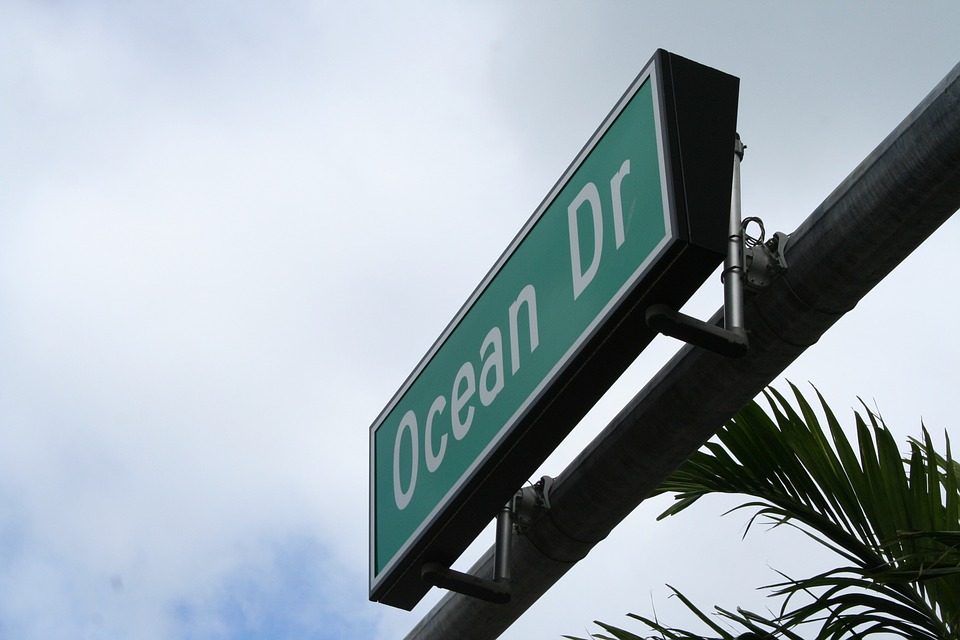 Enjoy my travel blog posts? Why not have a read of Top 5 things you must do whilst in Vegas?
Have you had a hilarious holiday catastrophe that you can look back at and laugh? Tell me in the comments or go to Oliver's Travel to be in with the chance of winning a fantastic prize here in Portugal.
Pin me for later