Greetings from Goldcity, Alanya.
You may have noticed that I've not posted for a week and a half now after I was bringing you 3 different posts a week. Don't worry I've not fallen out of love with blogging. I've simply been too busy to find the time which is most unlike me as I'm usually the best at utilising my time and fitting so much into my day.
I've also had Macbook troubles. One evening after I had uploaded some photos of KERN Fitness (big post coming Monday about my KERN love) I had opened my laptop to start writing and was faced with the question mark of doom. Frantically Googling the life out of it there was an issue. 2 phone calls to Apple support. 3 trips to the Genius bar and a new hard drive and wire and we were back in business. Have you ever tried to write and edit on an iPhone or an iPad? That's an experience I never want to go through again through choice.
What a nightmare. So obviously with all this stress and being in technology hell for 2 weeks I naturally panicked and what does any girl do when they panic? They shop. Apart from my shopping trip ended up with 2 flights and an all-inclusive hotel in Turkey for the week. Whoops.
Anyways here we are lying basking in the sunshine whilst there are reports of snow back home in Newcastle without a care in the world. We've never been to Turkey before (you know I usually write about the USA) and we were a little apprehensive before we arrived.
On Friday afternoon, after a delicious lunch at The Naked Deli, we headed up to Newcastle Airport. After the most hilarious taxi journey with our new best friend Ronnie from Blueline, we were in full holiday spirit. Getting out the taxi upon our arrival grabbing our cases and running the short distance between the taxi rank and the airport in the rain we were definitely holiday ready. We headed straight to security after dropping our baggage off. Now if you've read my Miami post you'll know that it's never plain sailing or should I say flying with me in the airports.
There I was in a Ralph Lauren shirt, some Ralph sandals a pair of black skinny jeans. As I walked through the scanner I set the alarms off. Thinking it was my Jawbone fitness tracker I had left on, I removed that and my sandals. Heading back through the scanner to set it off again. I was swiftly marched through to a private search room…not again I thought. Instead of being sat next to Hispanic drug smugglers this time I was asked to remove my bra. Absolutely mortified doesn't even cut it. Once I was deemed as safe and wasn't hiding anything apart from my chest in my bra. I was allowed to enter departures. Straight to the bra…I mean bar for a large wine after my ordeal before we headed down to the gate and got on our way.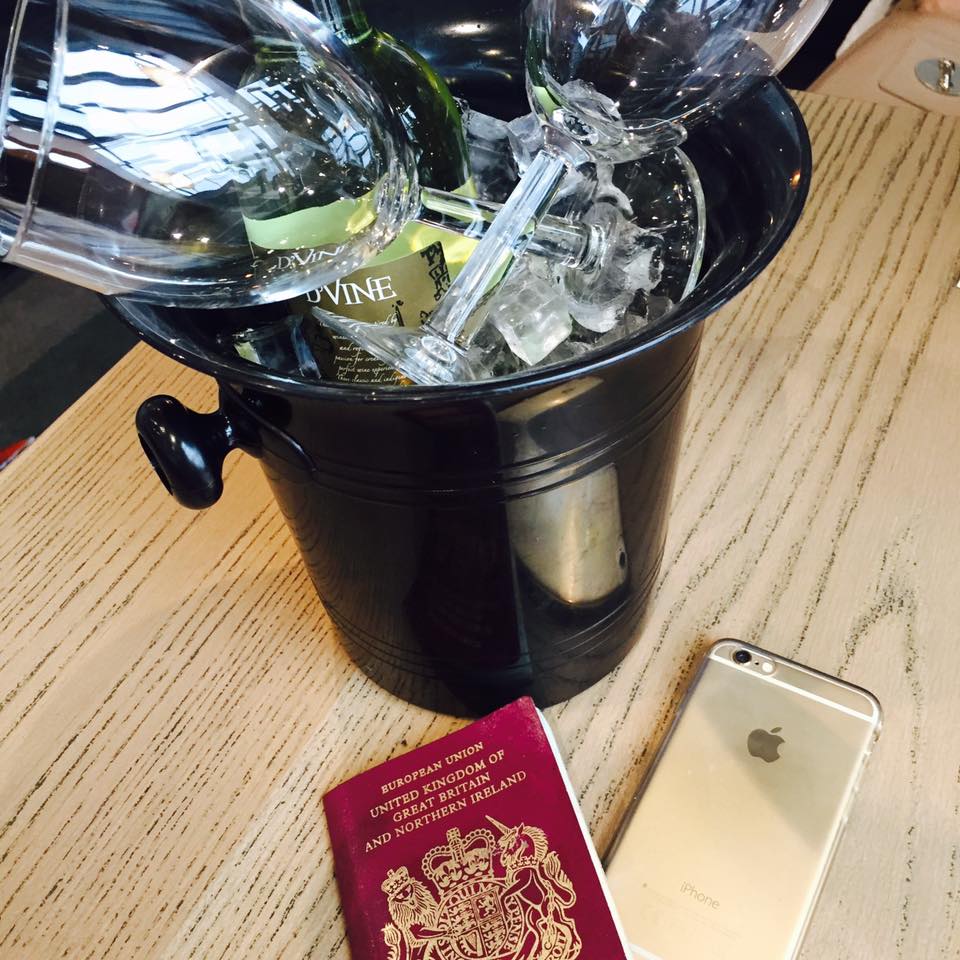 Bras off
Of course, the alcoholic who had drunk 20 cans, 4 double whiskeys and taken any amounts of valium before getting on the plane was sat next to me. Until we were up in the air and he requested to move. My luck was changing!
Touching down in Turkey we waited what seemed like an eternity for our luggage. We then hopped on a bus and three hours later we arrived at 4.30am at our hotel. Goldcity which was at the top of the hill illuminated as it looked down over Alanya. The hotel, from what we saw in the pitch black was gorgeous. We were given our room keys with efficiency at check in and headed to our room. Hopping straight into bed after a mammoth journey, which we could have been in America in the same length of time. We lay our heads on the pillow and closed our eyes. At that very second, the call to prayer began from the Mosque down the hill. Typical.
So off we went exploring the Goldcity complex on Day 1 was an essential. The gorgeous sprawling complex obviously has a big plan to really become the city of gold!

Las Vegas Vibes
The interior of the hotel is modern with a (yes you guessed it) Las Vegas air about it. It's adorned with dark wood and mix-matched furniture to complement and is really appealing to the eye. The traditional Turkish decor is substituted for a fresh but funky feel.
On the 16th floor, there's a rooftop terrace complete with a revolving bar with beautiful views of the rolling hills. There are some stunning comfy seating and waterfall walls and water flowing beneath your feet. This is accompanied by The Hill on the Top restaurant, a Turkish and an Asian restaurant. The hotel looks inward and the view from the 16th floor downwards is very impressive. It's particularly beautiful at dusk when the central chandelier is lit and twinkles as you look down from the reception.
As the season hasn't even started the hotel is extremely quiet and each day it seems to be waking a little more from its winter slumber. Before the hoards of holidaymakers arrive.
Gold City facilities
Whilst we've been here the restaurants have all started opening. There's a bowling alley, mini golf, a cinema, a shopping centre, a water park with half a dozen slides. 3 pools, a pool bar, a club and disco, an Irish bar. A winery, a gym and spa facility and free wifi everywhere. The hotel caters for all ages and has entertainment during the day, a children's mini disco at 20:15 and entertainment which varies each evening starting at 21:00.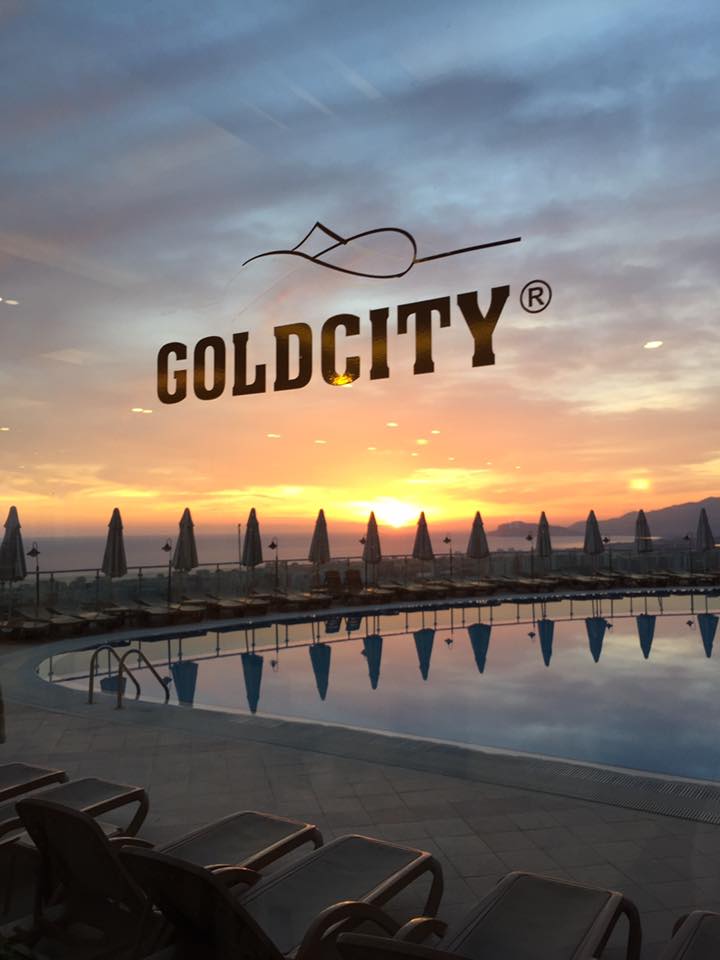 Last night was the big night in Gold City's weekly entertainment programme with there being a live band accompanied by a fire show. This was a lovely evening as we all sat outside and had a great laugh chatting with families from Liverpool, Wales and Bolton. As well as sitting chatting to the entertainers. The previous evening included karaoke down in the club which was beyond hilarious and the evening before was the movie quiz which the Brits true to form turned out to show the movie buffs we are known for.
The staff at the hotel are absolutely perfect, they're very chatty and happy in their work. They cannot do enough for you everybody from the cleaners to the bar staff has been lovely and welcoming. The food is always served fresh and with plenty choice.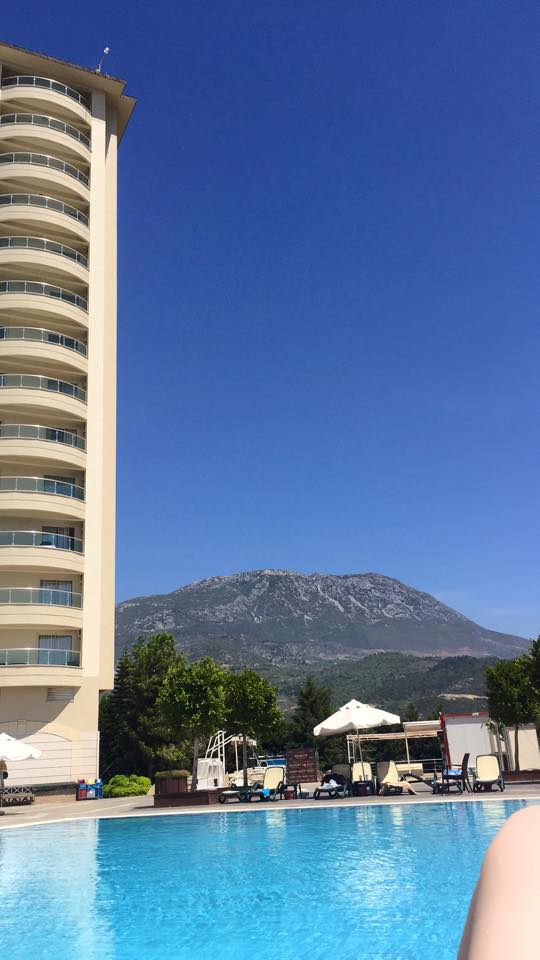 All-inclusive
All the restaurants are included in the all-inclusive plan and the buffet restaurant is constant they serve breakfast, lunch, dinner, snacks and have midnight soup and cereal on. The restaurant 'Up on the Hill' is an a la carte and serves world cuisines. You can only visit each restaurant once in a 5 day period (apart from the buffet). So we ate there on Wednesday. I had lentil soup followed by smoked salmon on carrots and spinach it was delicious.
I've eaten so well as the salad is so fresh and tasty so the food has kept me feeling energetic and well fuelled…The alcohol, well that's another matter!
All in all Gold City has really impressed us on our first visit to Turkey. So much so we'd come back and stay in the same hotel. Which is a massive compliment as we like to go to different places and stay in different cities as the world is such a big place. If you're looking for a reasonable getaway with all the holiday essentials and amenities then Goldcity in Alanya comes highly recommended. They're social so check them out before you book this year's Summer holiday.
Twitter | Facebook | Instagram | Web
Pin me for later