Sometimes the necessities of life are overlooked. It's not vogue to tweet about your newest pots and pans. Instagram your trusty washing machine or even Facebook the contents of your vacuum. In fact, I don't think we talk about the essentials enough.
We've covered a couple of styling tips for your home over the last couple of months, which you can read here;
However, we seldom talk about the gadgets and gizmos that have our house feeling and looking like a home. For as long as I can remember whenever it was my turn to vacuum I used to be full of dread. The farce of untangling the flex, plugging it in and only covering and cleaning a small area before having to search for another socket really had this household chore at the top of my list of most hated jobs. Ironing just pips it to the post and always will!
When a Shark DuoClean vacuum arrived on my doorstep though, the world of vacuuming changed. In fact, a revolution if you will. Stick with me though, I promise this review isn't going to be 'just another review'.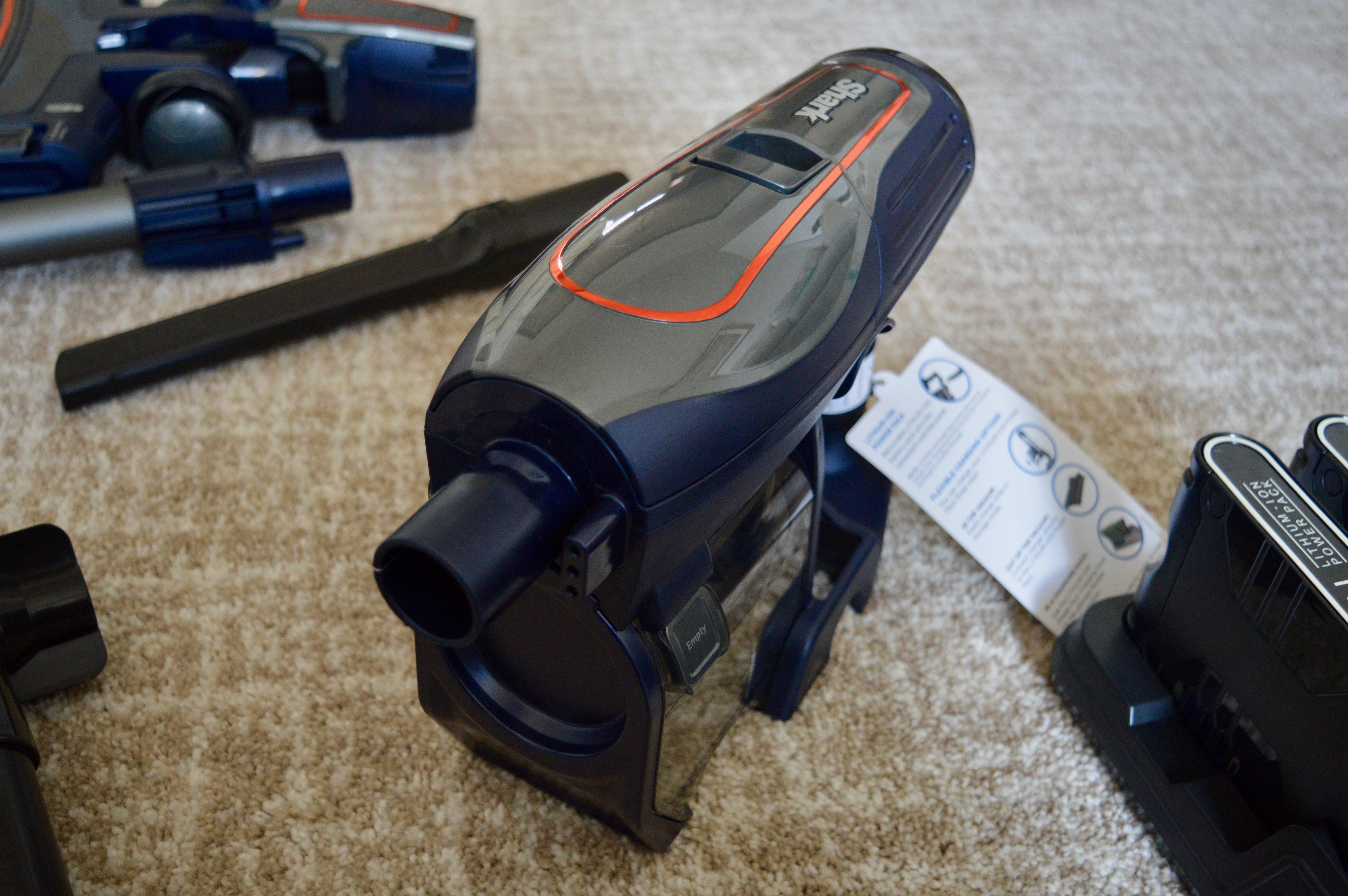 You see, I have a Jack Russell. A hairy one at that. He sheds like there's no tomorrow. We've been through about 4 'pet hair' vacuums in the last couple of years that have met a bitter end, they simply just weren't cut out for the job. You know, keeping a three-bedroomed home pet hair free from an 8kg small dog.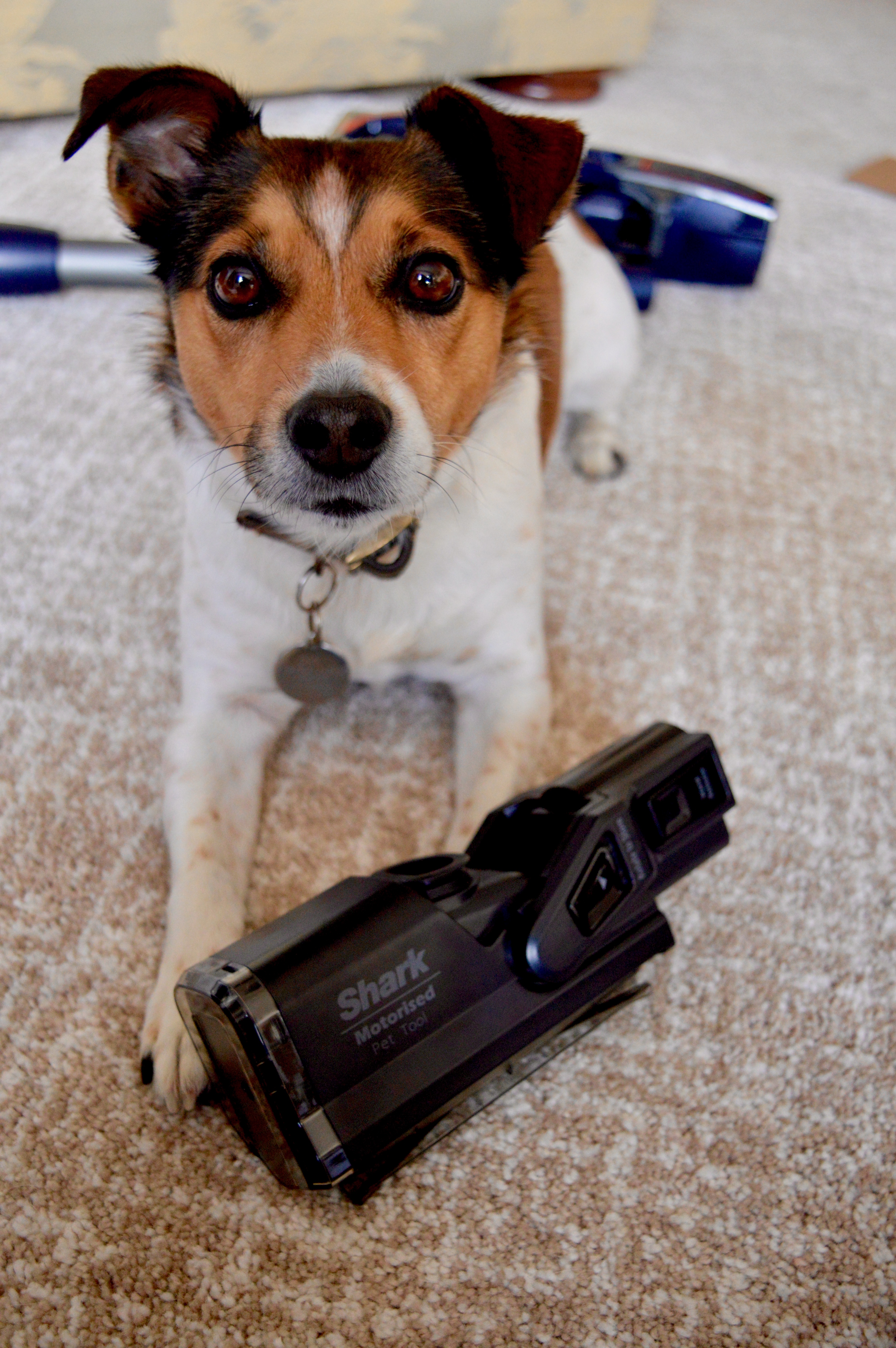 Anyways, the Shark DuoClean is a world first. It's the only cordless vacuum with both DuoClean and Flexology technology. It has been specifically and purposely designed for pet owners. With the promise of making everyday cleaning easier faster and more convenient than ever before.
The lightweight cord-free vacuum gives you the freedom to clean anywhere in your home. With a one-touch button to glide from your carpets to hard flooring without having to change heads or brush heads. The Shark really has revolutionised cordless cleaning.
I could go into huge amounts of detail regarding the spec, about the technology behind it. Chances are if you've got to this point you want to know is it worth the £479.99 price tag? Is it any good? Would I recommend it?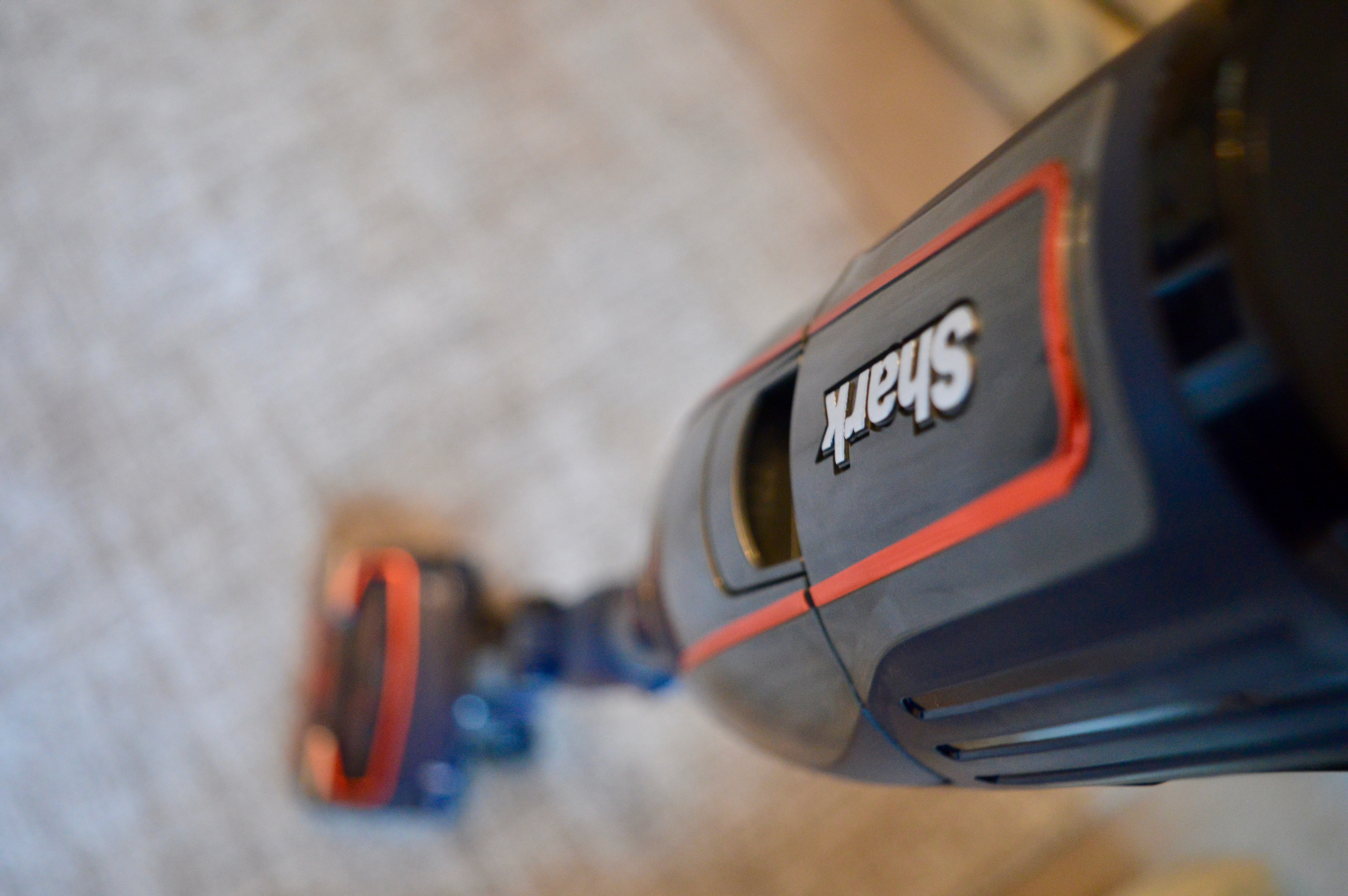 Well, considering I vacuumed on Sunday with our previous vacuum and then when the Shark arrived on Tuesday this is the result of a once around the house.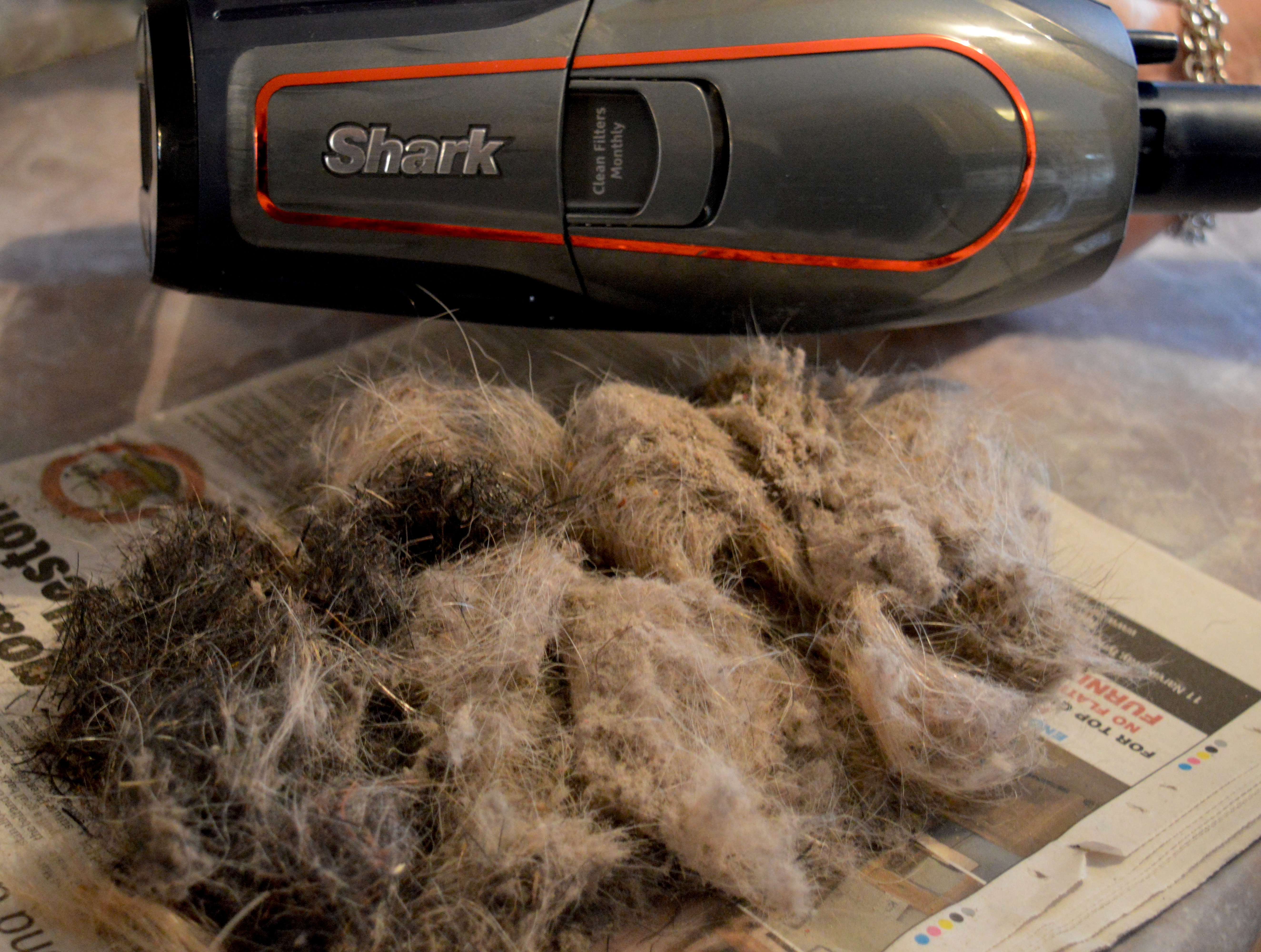 Pretty impressive yet equally as revolting. Right?
With DuoClean technology, the Shark uses two unique rolls that work together, unlike other brands that only use a single brush roll. This helps to lift stubborn dust that other brands aren't often strong enough to lift. The addition of the second soft brush roll means the deep clean continues without breaking your stride. It's impressive as the vacuum does the work so you don't have to, making cleaning not only less hassle, it becomes more effortless.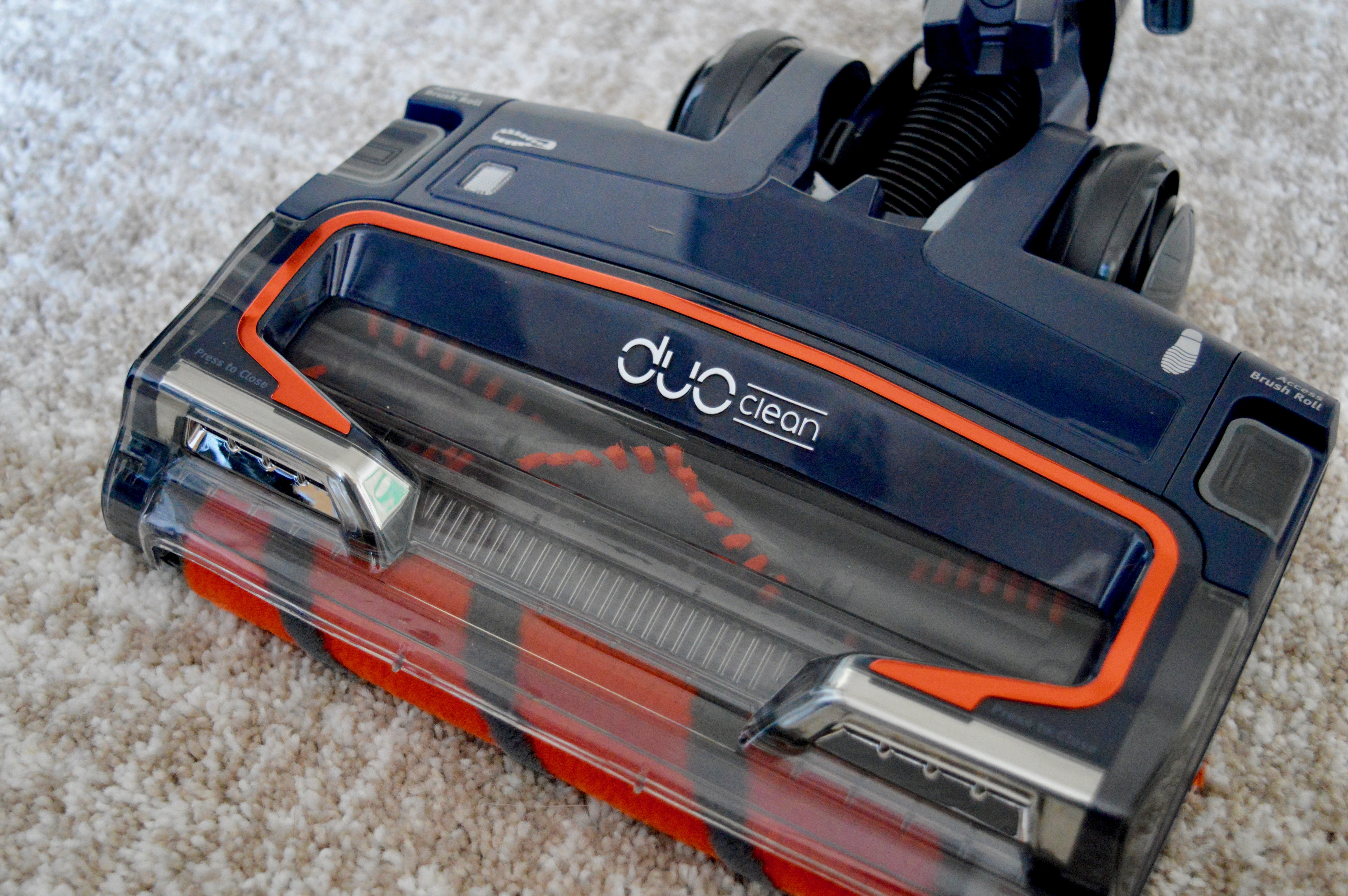 Flexology technology is a brilliant addition, especially if you have little storage space or a few hard to reach areas. This vacuum can reach anywhere. I mean anywhere. We have a huge oven with kickback, dirt and dust gets underneath and to remove the kickback and with the touch of a button, the Flexi-wand bends so that we can clean hard to reach places.
The rechargeable batteries with charging station are an absolute lifesaver. The lithium-ion battery is simply popped in when required. Unlike other cordless vacuums which are fixed to a charging station, these batteries can be charged anywhere in your home. We have the dual charging cradle which is most advisable as it alleviates the frustration of having to wait for the single battery to recharge.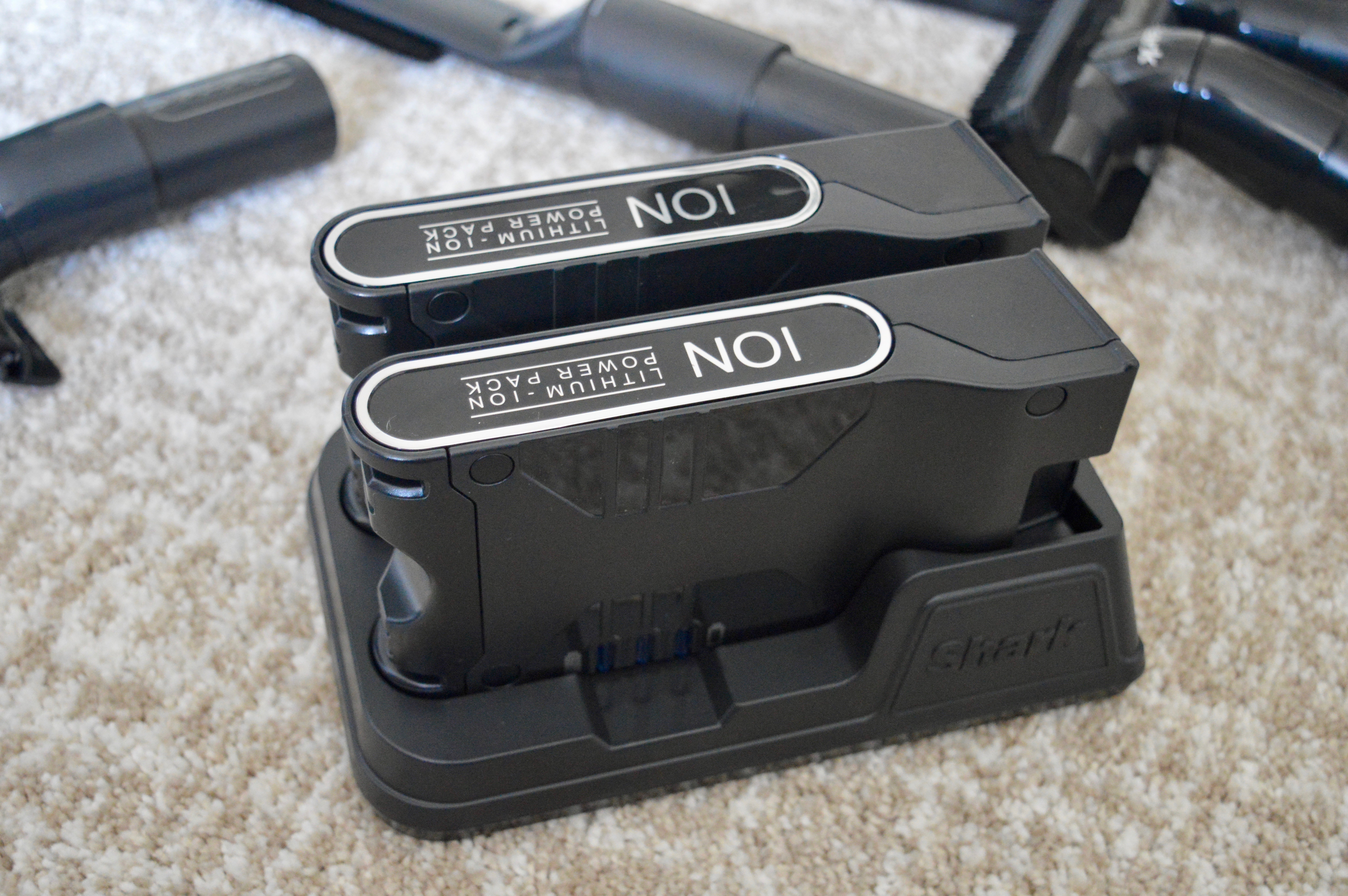 One of the best features is that is converts to a cordless handheld vac in seconds. Simply press a button and the lower part of the vacuum is easily removed. Great for ceilings, stairs, furniture or even the car. This feature is great for near my cat's litter box. The litter box has no outlets in sight, and I use Kitty Poo Club, which tends to spill litter. It is really convenient to use the cordless option for this.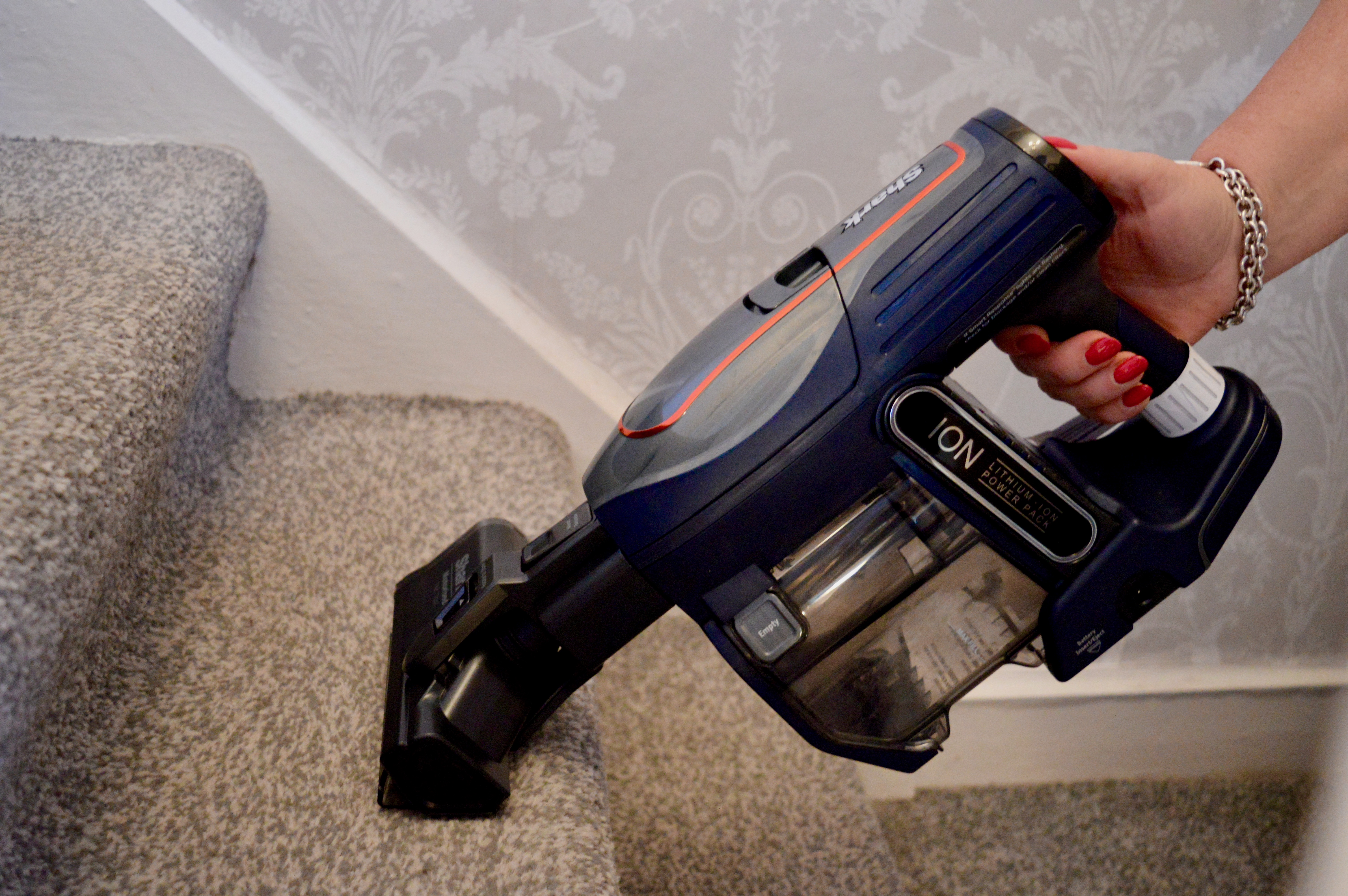 With a hand selection of attachments, there's even an anti-allergen dusting and motorised pet tool to lift the most stubborn, embedded hair.
So genuinely how does it fair?
I absolutely love:
It is easy and hassle-free to use
Cleaning has never been more simple
Easily switch from carpet to flooring with the push of a button
Two separate power speeds for the more stubborn dirt
The suction power of the machine and how it lifts deep from the carpet pile
The wand functionality for hard to reach areas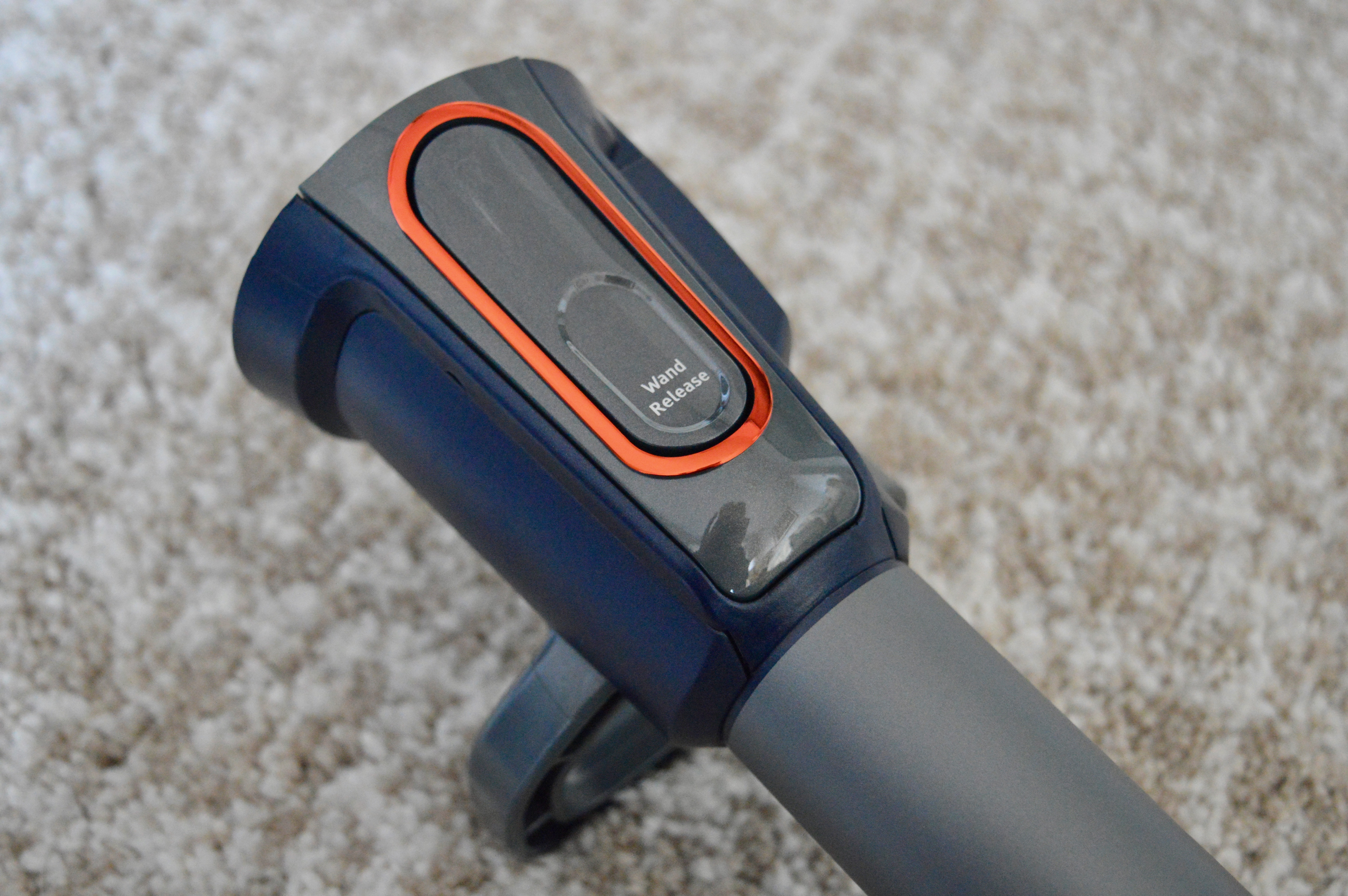 Cons of the Shark DuoClean:
The battery life is short which is fine for in the house, however not the car
Emptying the vacuum is gross, it makes you realise how much-hidden dirt is in our homes
Overall
I do genuinely highly recommend the Shark and could never switch to another brand now knowing just how spectacular the cleaning power is alongside the ease of use with the Shark being cordless. Although shocking the fill from the first use, the machine doesn't lose suction. If you're looking to purchase them through their direct website provides the best service and deals. You can shop here.
Have you used a Shark before? I'd love to know your thoughts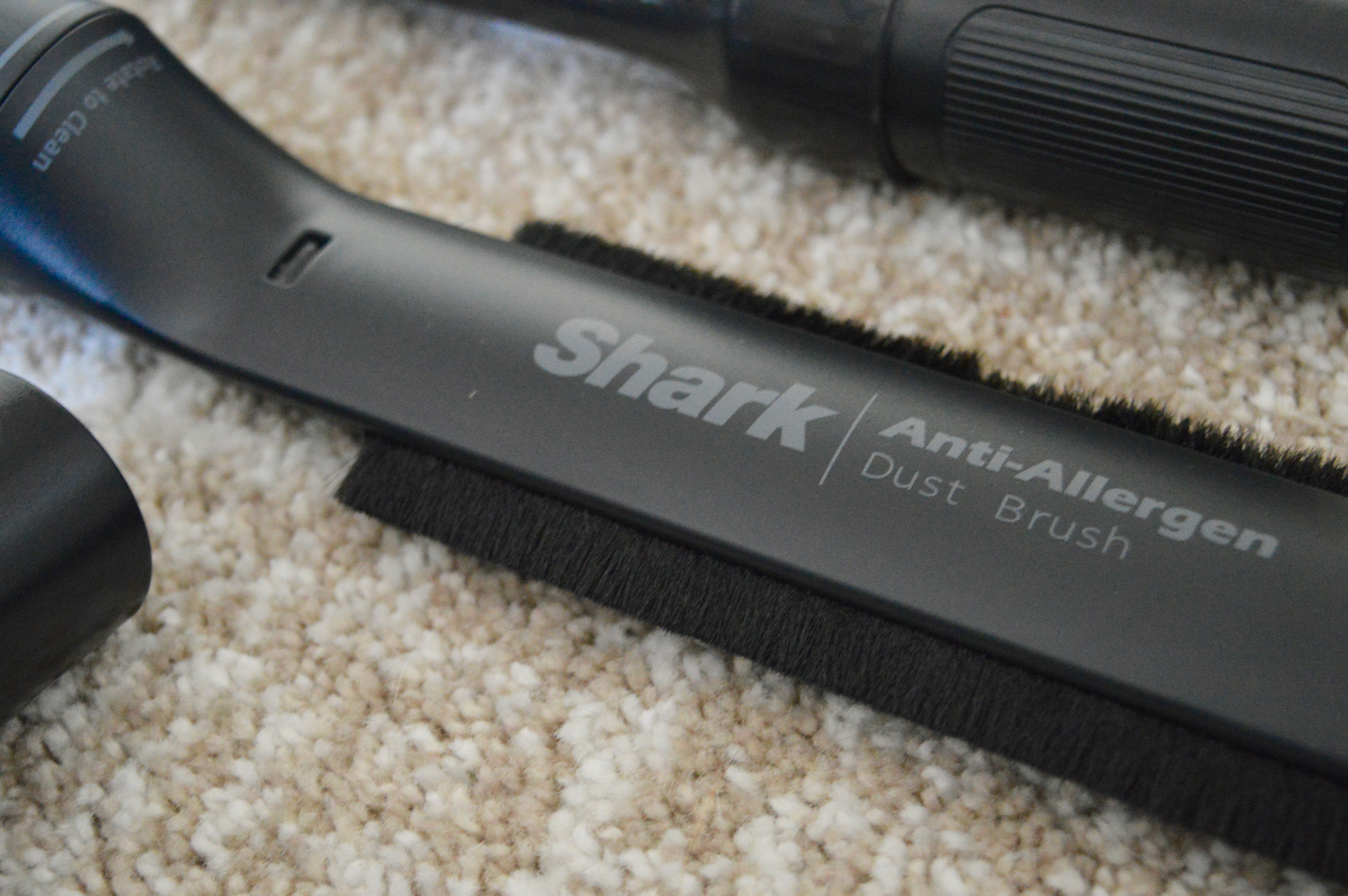 Why not pin me for later?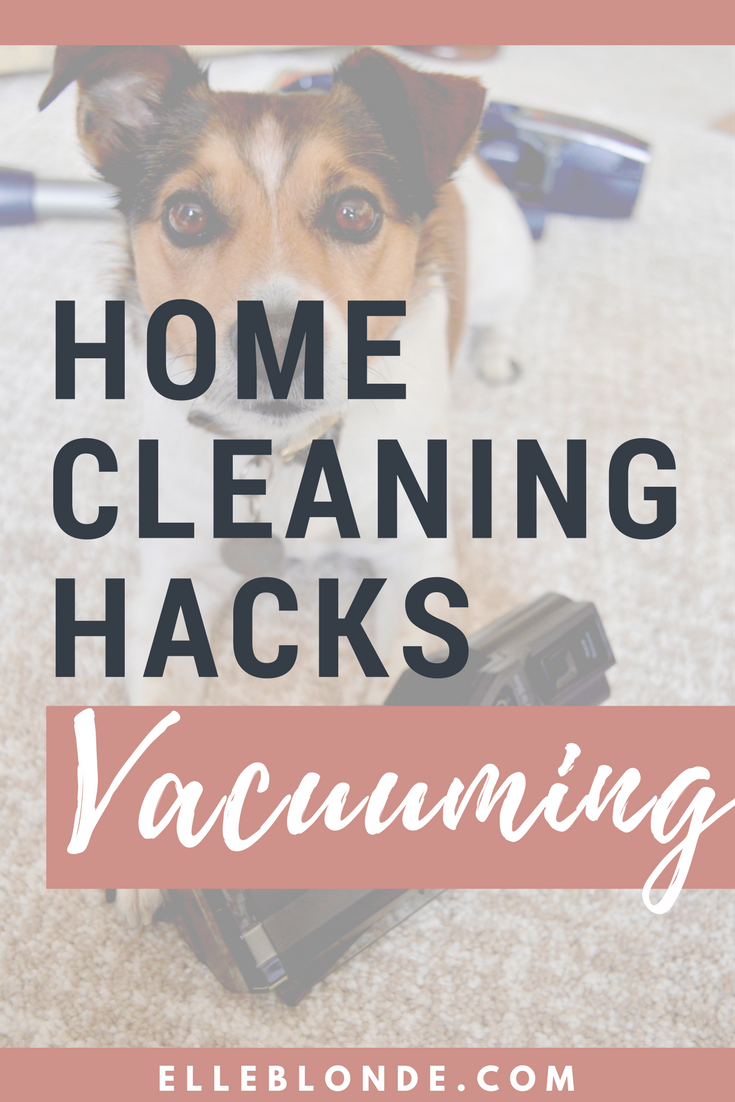 Disclaimer: This item was provided complimentary, all views are our own. Read more about disclosure here.
Tagged:
Cleaning
Gadgets
Gifted
home
Home Interiors
review
Shark
Technology
Vacuum