Bridgman's Home Interior Christmas Wishlist | Santa can you hear me?
Christmas is certainly a time for giving. Our family are huge present givers. We love the run-up to Christmas and all the shopping we do. This year we're making our annual trip to the USA, this time Las Vegas for our Black Friday shopping. Where we'll stock up on clothing, handbags, fragrance and other little bits and pieces. We'll head home and shop online and in store for the bigger items.
You know the past few months I've been getting more and more excited about home interiors. I lose hours planning and pinning on Pinterest, my Christmas List for Santa is nearly 95% home decor items. So I guess you'll want to know what's on my wishlist from Bridgman's, the Inspired Living store?
Before we get into the Christmas Wishlist of wish lists there's something you've got to know about the Bridgman store. You'll realise just why I love their brand ethos. With 5 showrooms under their belt, the Bridgman brand continues to innovate and shape the home & garden industry in the UK. This year marks four decades with the celebration of their 40th birthday. Did I hear the word party somewhere?
With a belief in design running deeper than aesthetics, Bridgman believes that a well-crafted piece of furniture allows you to transform your space to maximise the time you spend entertaining in your home.
And they say the rest is history…
In 1977, Peter Bridgman set up a workshop in North London manufacturing quality British furniture. Following in his father's footsteps he built the reputation around 3 core values that live on within the brand today. Quality, design and comfort.
Fast forward 10 years and in '87 the first luxury garden furniture collection was launched. With Bridgman's in-house designers and advanced production techniques, it allowed the brand to fill the gap in the market and become the first UK company to decorate outdoor furniture with ornate detailing.
In 1990 (a great year, my birth year!) Bridgman focused their attention on becoming the UK's leading supplier of luxury garden furniture. They showcased their designs at the RHS Chelsea Flower Show. You'll still see them attending to this day too.
Bridgman's is still very much a family business and Peter, alongside co-director Howard who joined the business in 1980 oversee the running of the company alongside Peter's two sons. Robert & Alex. With the third generation of love and care in the business, Bridgman's really is run by the family, for your family.
Santa's List
Now you know about the heritage of the Bridgman brand, let's see what's on my wishlist.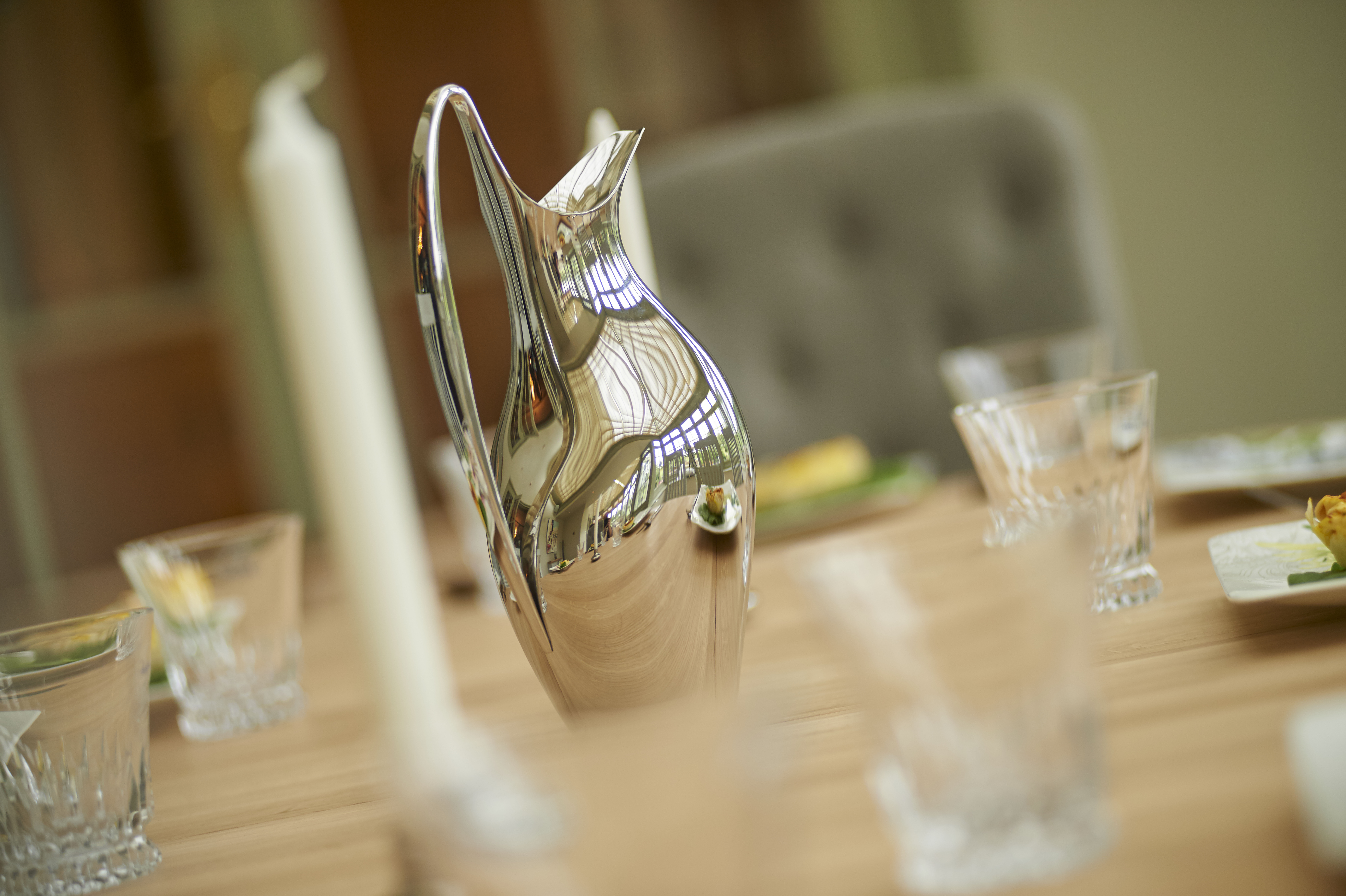 Georg Jensen is a brand that's synonymous with elegance, class and sophistication. Breaking the rulebook in design, they offer quirky lines and edges and test the boundaries of breaking the mould.
I have to admit I'm a sucker for a jug of table water whilst dining. This iconically designed jug is sleek and sophisticated. Designed by Henning Koppel the elegant polished mirror finish will certainly grab attention. Designed for longevity designers have used stainless-steel to provide this unique design which your dinner guests will certainly be complimenting. Use it for water, mulled wine or even as a vase showcasing your blooms.
A great gift for those who love to entertain, and those with a love for fine dining wear.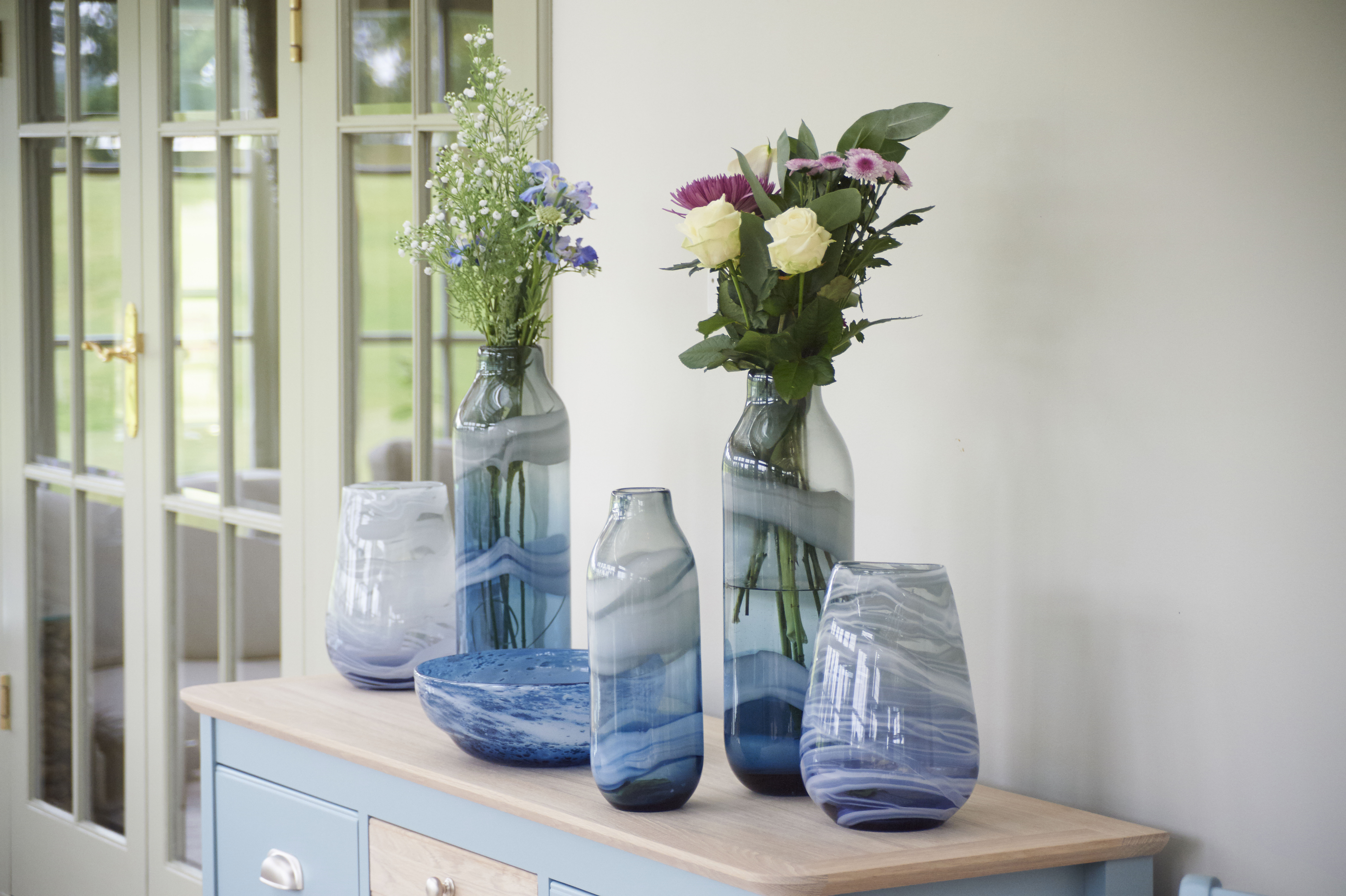 Voyage is one of my most favourite interior brands. My little puppy would agree too, we have a large Voyage floor cushion with a gorgeous stag on, which he's claimed as his own.
This beautiful vase though has been designed using captivating glaciers as inspiration. The Elemental Pegasus Swirl Lapis Medium Vase is symbolic of the luxury and sophistication as an interior lover you'll want to bestow in your own home.
This hand-blown vase uses premium art glass which features an array of white ribbon-style accents. This mesmerising vase can be teamed with sumptuous blooms to add a smile to your day. Alternatively, an ornament in its own right this vase is a great stand-alone piece of art.
Check out my latest Instagram to see how I style my vase.
A great gift for those who love art and florals, for those who appreciate hand-blown glass. Finally, for those who are a little more difficult to buy for.
Baby it may be Winter in here…but it'll soon be Spring, and then Summer. Planning ahead is key, especially when there's a bargain to be had like this Lazy Susan. You'll certainly be want to be adding this to your Christmas wishlist too!
Never had a Lazy Susan in your life? You're actually missing out, it's my most favourite part of a BBQ beside the burgers. No need to ask anybody to pass the mustard. Just simply spin the Lazy Susan around and you can have all the condiments at your disposal. This one sits on top of any suitable table and made from the finest kiln dried Teak.
A great gift for a garden lover, master griller and serial Summer entertainer.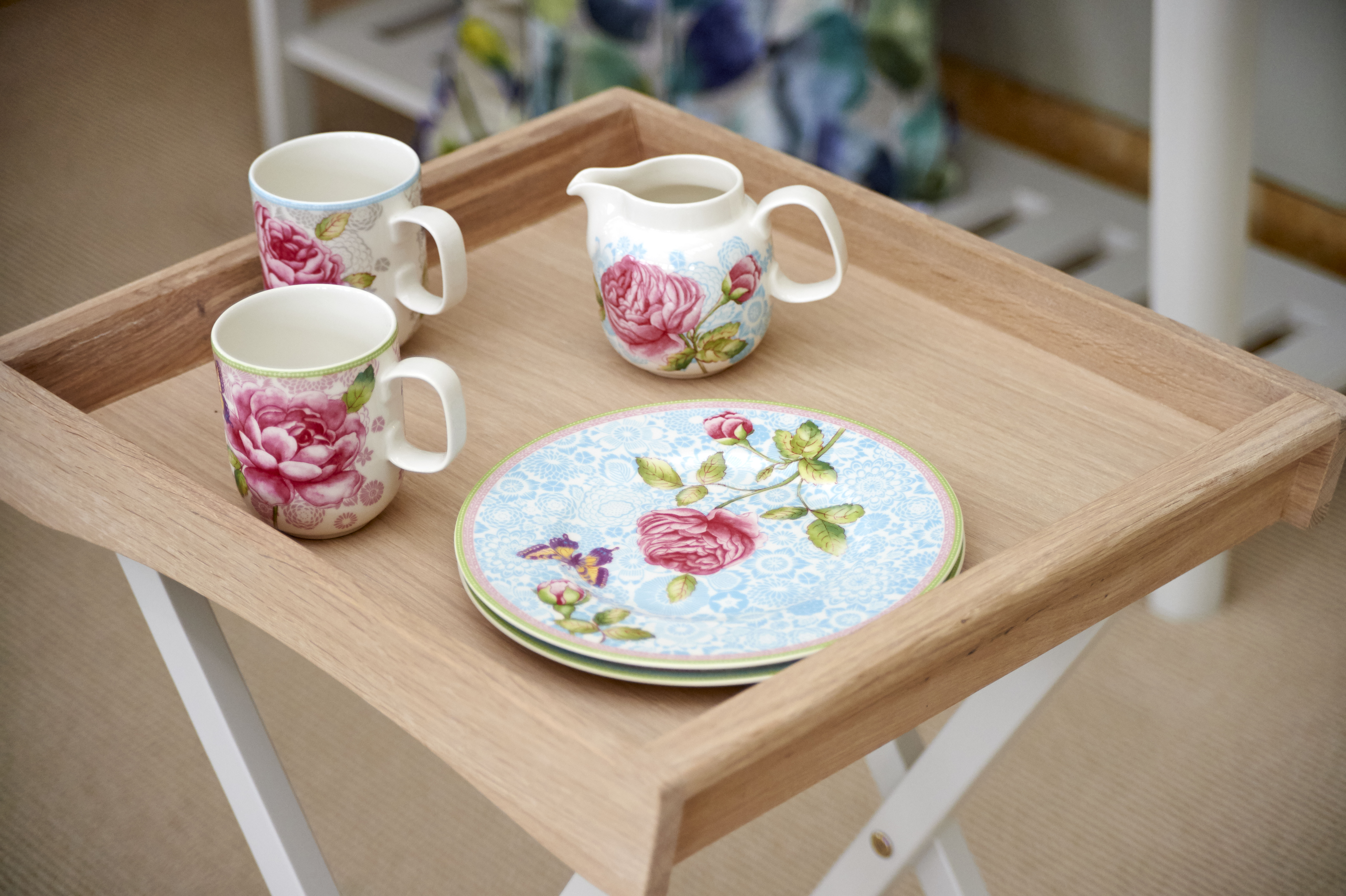 If you know me, you'll know on a morning I can't function without a steaming hot cup of freshly brewed green tea. Ultimately, that means I have a bit of a penchant for mugs. Seldom, they're dainty or graceful. However this Villeroy & Bosch's Rose Cottage Mug is just that, plus it is utterly Instaworthy and so cute!
The intricate design with an elegant shape makes for a great mug for your hot beverage of choice. Extremely quaint, this little mug is the perfect addition to afternoon tea. It just oozes powder room vintage. Villeroy & Boch offer an entire Rose Cottage collection so that you can coordinate your entire crockery set.
A great gift for a tasteful and appreciated Secret Santa. The country kitsch lover or 50s pin-up girl. To give as part of the full set to your pink floral loving bestie.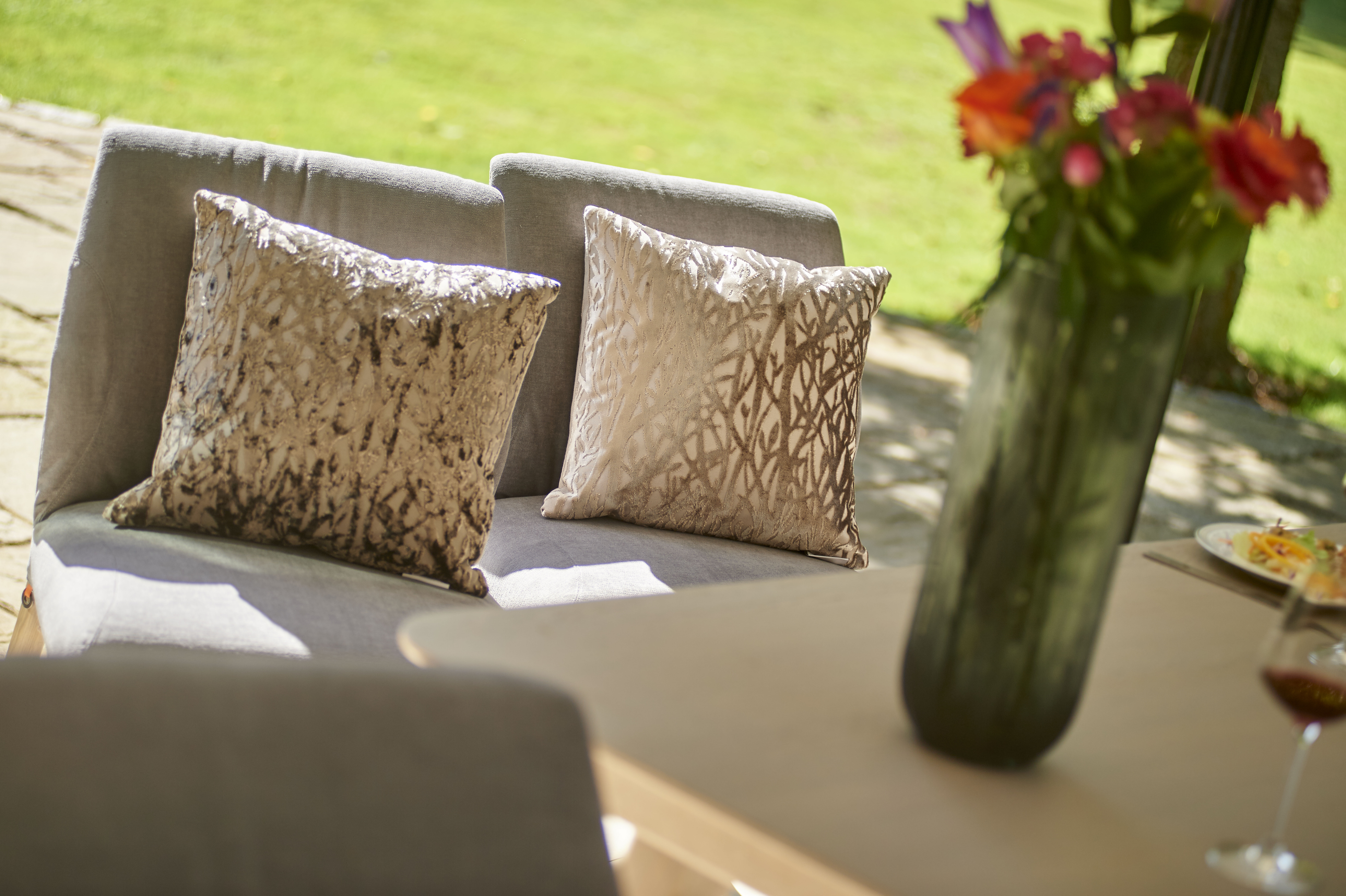 Voyage again, truthfully you didn't think my love of this brand would only feature once? Scatter cushions are a great way to accessorise your home without changing the entire decor. This truly dynamic, velvet-dominated design of woodland tree branches is absolutely no exception to that too. The Voyage Maison's Arbour Stone Cushion makes a bold statement no matter where you place it in your home. Personally, it would look amazing on my wing-backed chair in my dining room.
Of course, it is backed with chic Arielli Linen fabric which is effortlessly soft to the touch. This cushion is one truly luxurious piece. Perfect for those first-time homeowners who are utterly interior obsessed.
A great gift for a family member who has just redecorated. For those who are looking for luxury at an affordable price. Those who love transitional colours which work all year round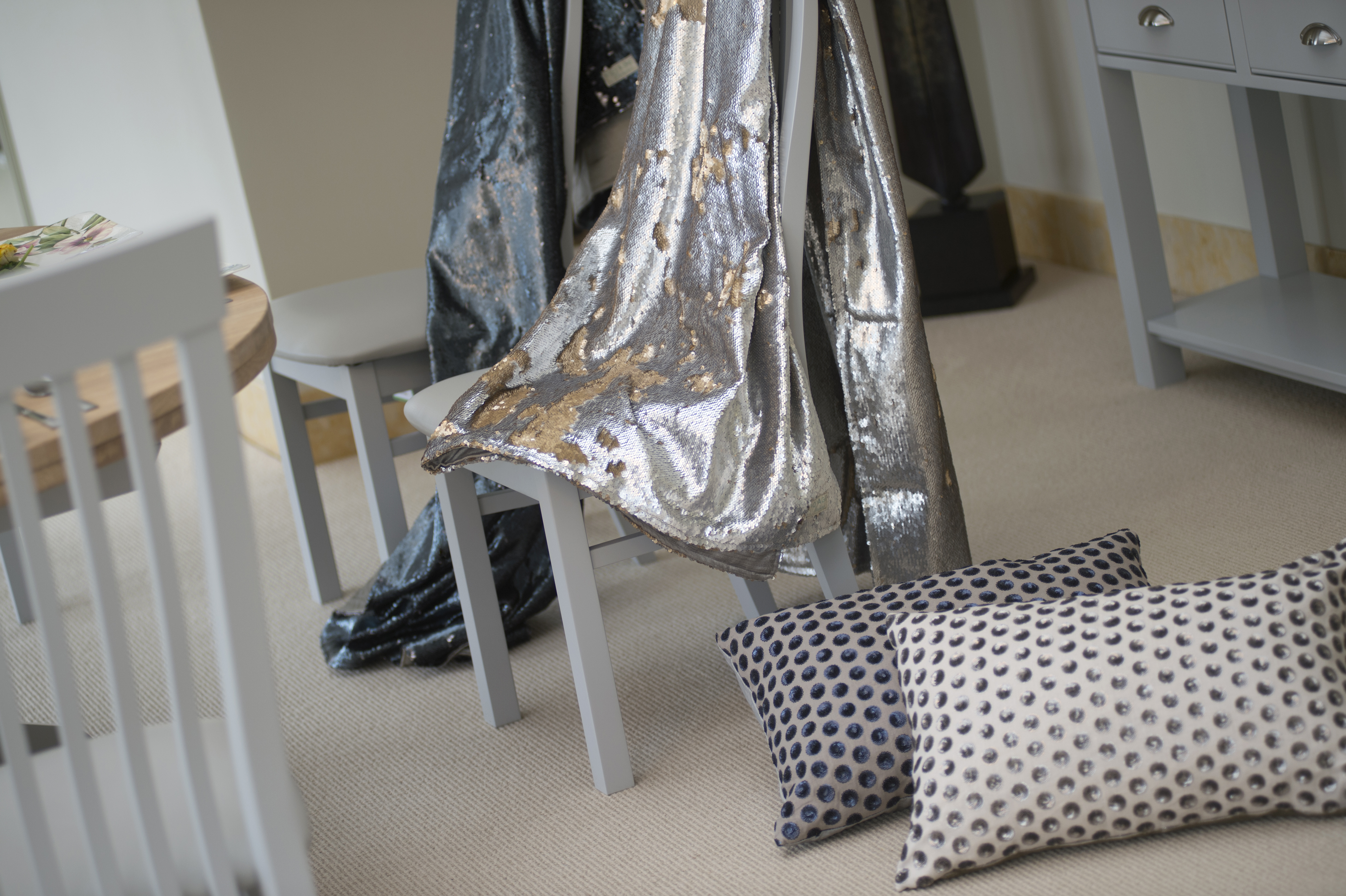 Diamonds are a girl's best friend. This throw is guaranteed to impress. Again, Voyage really does not disappoint. This throw, bursting with glamour is super dazzling. Thick of shimmering sequins, watch them dance as the light shines on them. With both silver and gold detailing this throw certainly modernises any room without compromising on luxe and sophistication.
Drape over a chair (one of my top tips in how to style a feature chair) or use it across the bottom of a bed, this throw certainly will look sensational wherever it is placed.
A great gift for a splurge, your spouse or your best friend. For those who are utterly fabulous and love a little sparkle in their lives. For you! Yes you, this throw is a great gift to treat yourself too.
This is about as subtle as it gets. Every item in your home should pull together to create a haven of relaxation with an element of luxe style. Especially if you love to throw parties and entertain. This is another top Christmas purchase high on my list. The distinctive sequin-embroidered design uses a deep, mesmerising shade of navy. A truly understated colour I personally find in interiors. The navy dominates this Voyage Maison's Ulla Sapphire Cushion, which gives it an opulent and rich feel to the cushion.
Complimented perfectly by the neutrally-toned base colour which allows the super daring sapphire notes to twinkle through and shine. Backed with Como Charcoal fabric this cushion is one seriously luxurious interior accessory. This cushion would look absolutely stunning positioned strategically as a scatter cushion on a bed or a neutral sofa or chair. Team it with the Arbour Liquorice Cushion for a truly complimenting look.
A great gift for introducing the neutral lover to a little glitz. For those who are looking for something luxurious as a stocking filler.
I adore different glassware and live love when your drink is served in a gorgeous glass. That's why these Villeroy & Both Grand Royal Red Wine Goblets make it onto the wishlist.
They remind me of huge medical banquets, however, have that distinctly traditional, yet modern flair. The intricately engraved design when catching the light literally sparkles upon the dining table. If you're not drinking from it, it is a great ornament too. I mean, mine would 100% be used for red wine, all of the time!
The long-stemmed, vintage-inspired goblet brings a whole new romanticised take on wine drinking. You will certainly wow your guests with a glass this luxurious. Create the ultimate in dining table elegance with the accompanying white wine, champagne flute and water glass too.
A great gift for those with a love of history, those who enjoy opulent banquet style entertaining. For those who just love a glass of wine in a gorgeous glass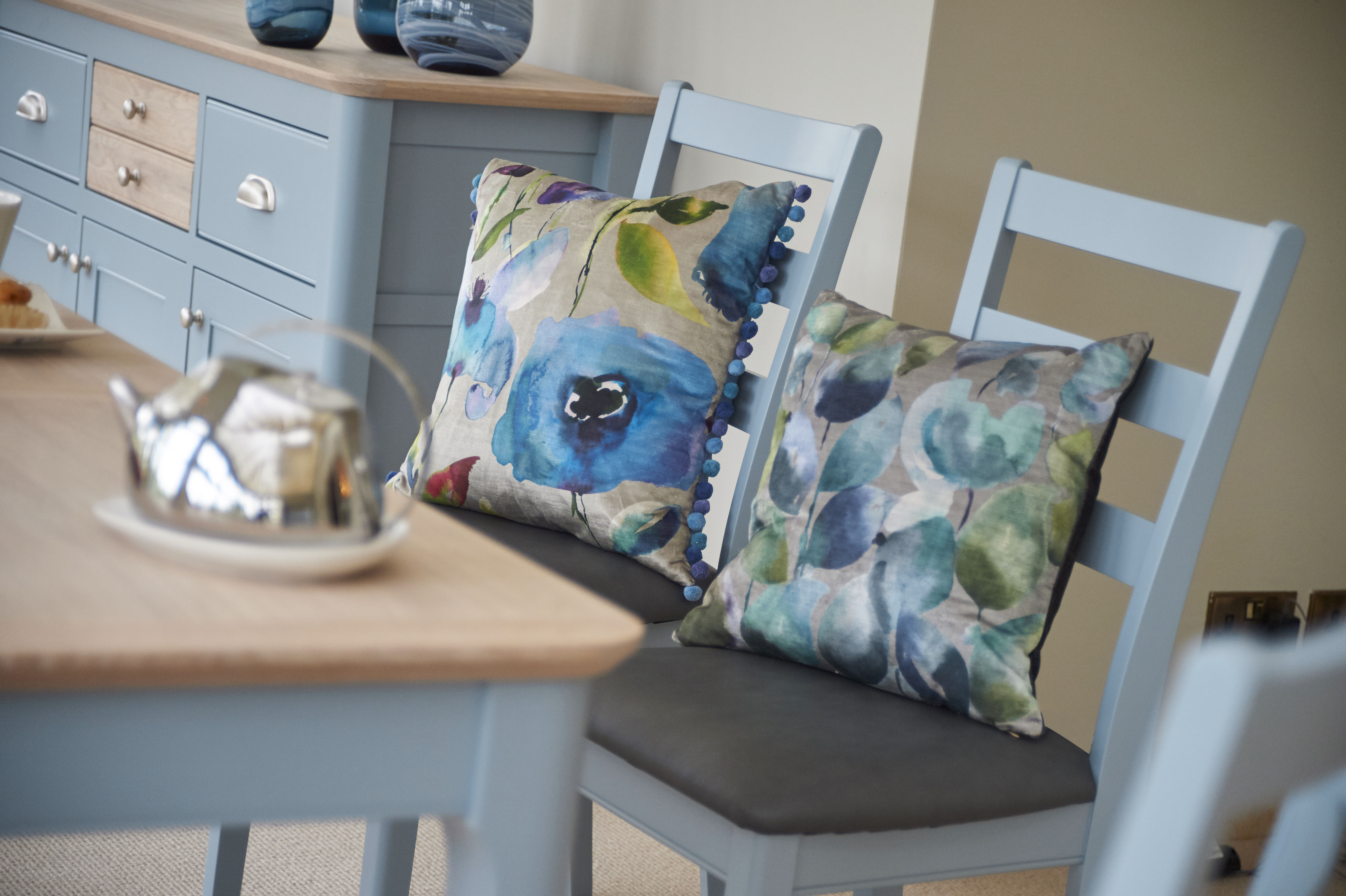 The final cushion on the wishlist is totally different to the ones before. A signature Voyage style, this vibrant watercolour-style cushion has an array of bold blue flowers directly printed upon extravagant velvet. I have to admit that this Voyage Maison's Nerissa Indigo Cushion is effortlessly dynamic.
I adore a bobbled fringe along the side of cushions. Funny story; when our little dog was a puppy we had bobble fringed cushions and we came home to find he had got into the living room and decided to razor them all off with his puppy teeth. He's well trained now so the bobbles can make a comeback!
With deep blue bobbles on both sides, this cushion boasts a distinctly traditional design whilst incorporating contemporary flair. Stuffed with premium, soft feathers to assist in holding the shape of the cushion. It really is unparalleled in both comfort and luxury.
A great gift for those with a penchant for soft and elegant designs, those looking for a statement cushion in a room. For those who fantasise and dream about rolling fields.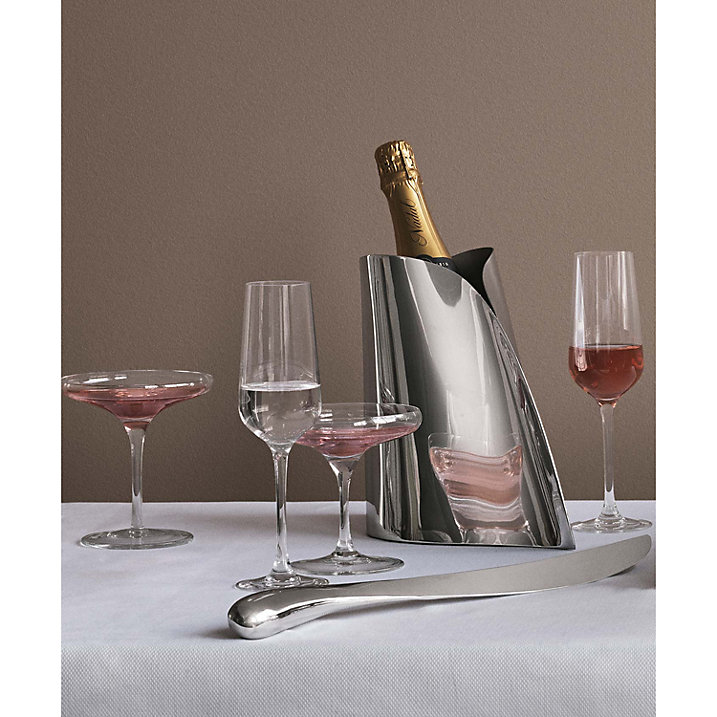 If you're looking for an excuse to treat yourself then this is it! After a hard day cooking dinner in the kitchen for the family you'll deserve a glass or two of champagne. It is the season to be merry after all? Grab your bottle and keep it cool in this ultra sleek cooler.
Indulgent and intelligent two of the finest qualities a cooler may poses! The intelligent design of the cooler offers the perfect angle for storing your bottle so that it's easy to remove and replace. Wow your guests this Christmas with a gift to you, for you, from you…and perhaps for them too.
You've seen my top ten on the Bridgman site for this Christmas, let's just hope Santa is listening. So all that's left for me to say is from me and my family to you and yours have a very Merry Bridgman Christmas!
Have you got a favourite product from the Bridgman site? I'd love to know. While you're at it, why not request a catalogue too, I do love a glossy magazine!
Interior lover hoping somebody sees your wishlist? Pin it to Pinterest now!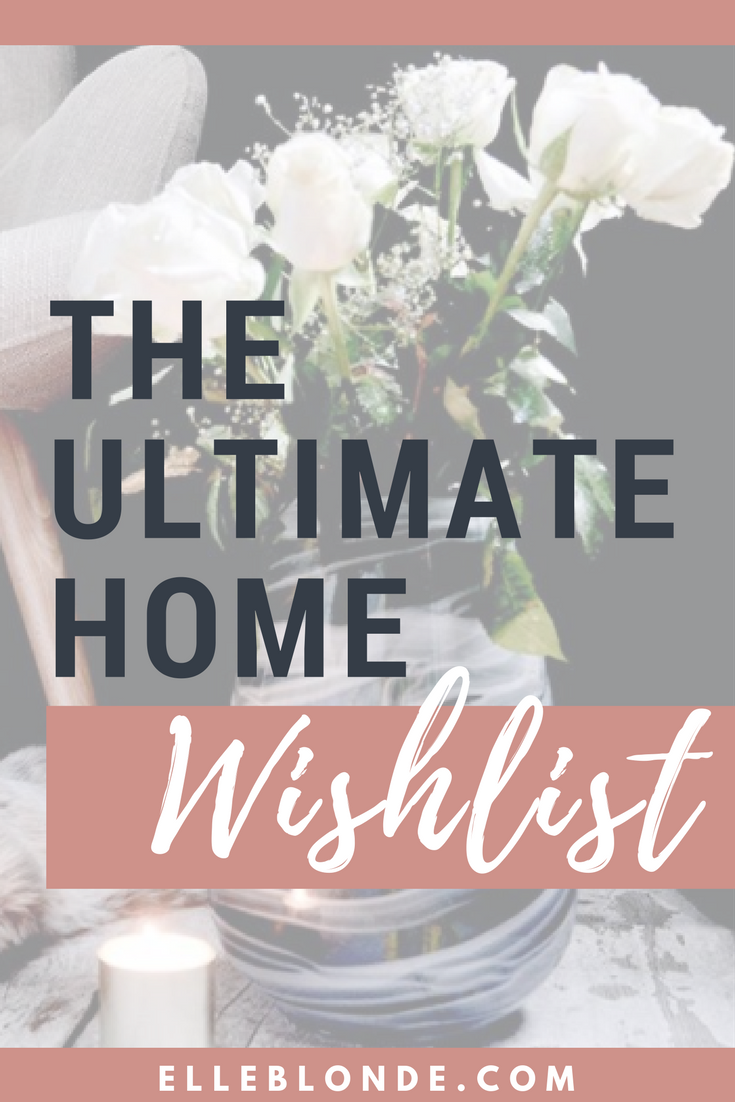 Disclaimer: Sponsored post, all views are our own. Read more about disclosure here.
Tagged:
Bridgman
christmas
Christmas Gift Guide
Gift Guide
Home Decor
Home Interior
Interior
Spon