Long gone are the days of rustic pine furniture and mismatched patterns. Now, many women want their home to look as sleek as they do. By considering what you already have in your home, as well as the people that live there, you may be able to make efficient compromises, stay within a budget, and create a home that you can feel proud of. In addition to this, some of these changes will make your home look bigger, and even aid with your cleaning routine.
Beds
The type of bed you own can make a big difference to how you perceive and use your room. These can take up the majority of the space, so you want to be sure that the item will bring you happiness, as well as a restful night's sleep. There are also ways that you can use a bed to make more space elsewhere in the room. One such instance, that is great for parents, can be the use of a highsleeper bed for kids.
Due to the amount of space they leave underneath them, it is entirely feasible that you can store clothes, books, or even a desk and computer underneath. By reducing the number of items in the rest of the room, can help to create an illusion of more space and make it a more relaxing environment to be in.
Kitchens
Your kitchen is essential to being able to produce some great, healthy meals for yourself and your family, but that doesn't mean it needs to be a boring or unenjoyable room. If your kitchen is due for an upgrade, you may want to consider the overall design. Something as simple as opting for quartz worksurfaces can help you to create that sleek style that you are after, while reducing the likelihood of scratches, and making it easier to clean.
When it comes to kitchen designs, a number of items, such as cupboards, could also be put together by your household, meaning you may be able to spend more on a quality item and remove the costs associated with having someone else fit them for you.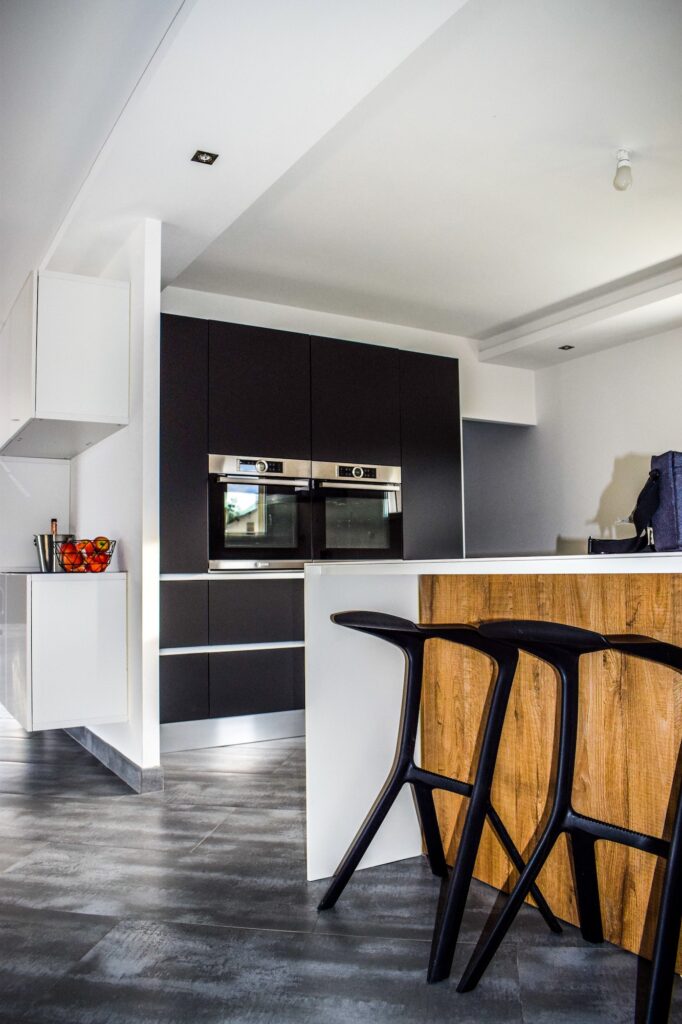 Hallways
While you may not spend a great deal of time in hallways or landings, they are still an often-used part of your home. Giving some due consideration to how you style these spaces can help to put the finishing touches to your existing designs. While some hallways, landings, and even stairways may have windows, others may be barred due to the layout of the house, as well as those on either side. By incorporating mirrors into the design, you can reflect more light, making them feel brighter, more spacious, and welcoming. 
With the number of different decorating and furnishing options on the market, there is bound to be something to suit your tastes. Shopping around a little can help you to find the ideal items at a cost to suit you, or even a compromise that won't put you into debt to achieve your dream home.