Home Interior Bedroom Styling: eve Mattress Wishlist
If you remember at the start of the year, I had created a vision board and revealed my New Year's Resolutions. Safe to say I'm so focused on achieving all of these goals this year it's ridiculous!
I'm excited to make the largest purchase of them all. So naturally, I've been trawling through Pinterest constantly looking for home inspiration. There's literally so many dream houses and gorgeous interiors I don't know where to start.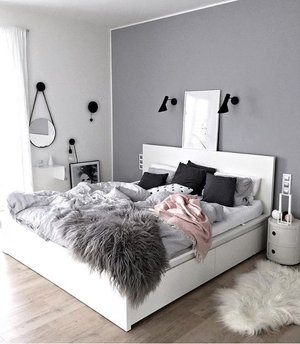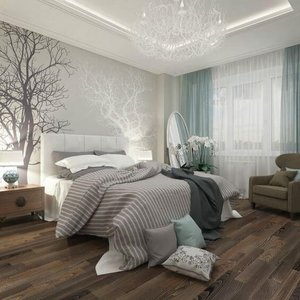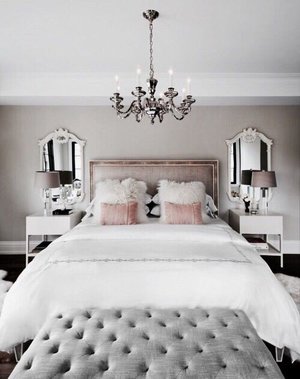 I feel like if you can get your living room and bedroom right then you're really onto a winner. Over the last few months, I really have become that interior obsessed.
That the old faithful black damask wallpaper has been ripped down and has been replaced by a more muted taupe and gold almost snakeskin pattern (it doesn't sound great). But believe me, it's gorgeous.
Teamed with my new side table from La Maison De Furniture (post coming super soon about that) and some creative styling. With a gorgeous lamp and tea light holder as well as book styling my room is starting to look extremely Pinterest worthy itself.
There's one problem that I've come across when watching DIY programmes and looking on Pinterest. The mattresses are often overlooked.
With the average Brit thinking, they only need to replace their mattress once every 15 years. When in reality it should be between seven and ten. This shocking statistic had me thinking, how can I accessorise my bed in a practical way. Especially considering everything else is for the aesthetics.
Every morning I wake up with a crick in my neck. At first, I thought it must be the way I sleep, yes I am that person who sleeps on their front adopting the starfish position & yes even the dog hates sleeping in my bed. Simply because he's constantly getting moved around the bed as I wriggle all night.
I've literally been through about 20 pillows in the last year. I do like to have 4 on my bed – for of course the cute look. And yes scatter cushions are essential too! Each time I've found the higher quality the better the crick gets, it's still not been completely eradicated.
So I've done some research.
Of course, I have, you know I am like a sponge, you know I love reading and I love information.
I compiled a wish list. I must be the only person to compile a wish list for a bed. I know, I'm clearly insane? However, when I've researched I've found the ultimate in sleeping luxury. eve Mattress.
You'll have probably seen their bright yellow branding and their striking adverts like, urm….everywhere. And if you haven't where have you been? Sleeping?
Here it is my bed, for my Pinterest worthy bedroom wish list
I've had memory foam pillows in the past. They've been the best kind for the crick in my neck and eve describe their pillows as brilliantly comfortable. Created with premium memory foam it is more supportive than feather or fibre pillows and with added benefits for circulation and muscle alignment. This sounds like they will be a perfect pillow for realigning my muscles to stop my neck crick. When I read about the benefits of The Pillow I also suddenly thought I wonder if my constant bad back would improve with these fantastic sounding pillows.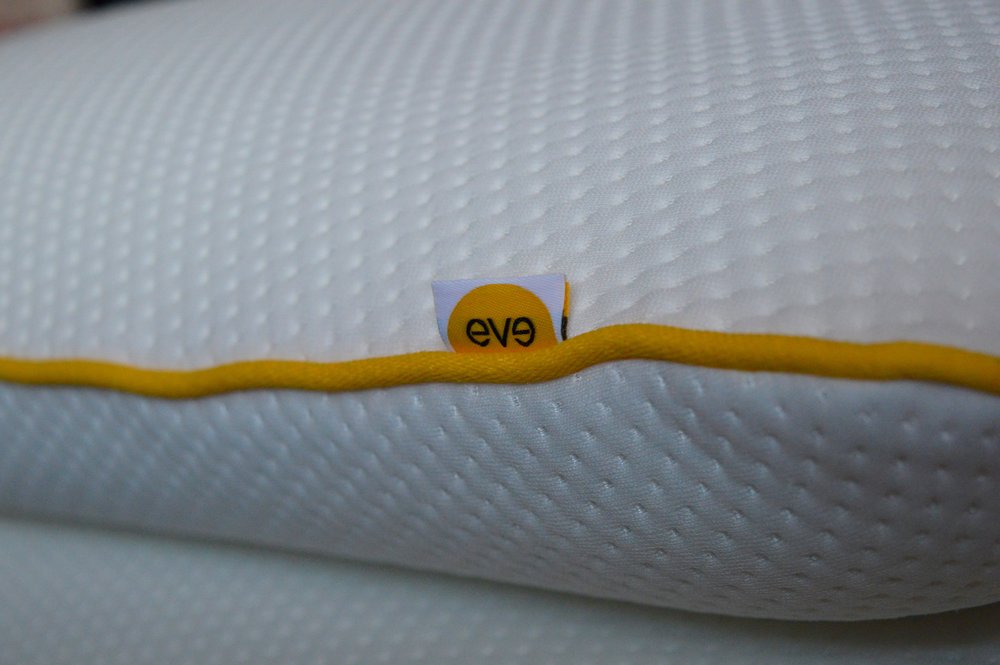 You know how early I told you most Brits think you should replace your mattress every 15 years? eve has come up with a solution for those who aren't quite ready to let go to old faithful, The Topper. This luxurious foam topper just sits perfectly on top of your existing mattress (if you don't want to buy an eve mattress) and with 5cm of breathable next generation foam. It gives you extra comfort and support to greatly improve your quality of sleep. My mattress is probably about 8 years old so is coming to the end of its life. It's comfortable but with an added topper it'll be just like sleeping on a cloud!
What I really love about the eve mattress concept is they provide easy shopping. With free home delivery on all orders (I always think delivery charges are off-putting). Usually, the next day too if you order by 1 pm. They also offer a 30 day trial period for The Topper and a 100 day trial period for their mattresses you seriously can't complain at the service they're providing.
They don't just limit themselves to mattresses, toppers and pillows. They also offer mattress protectors which I think are absolutely essential for any bed to keep your mattress clean, dust and dirt free. Think of how many hours you sleep on it a night and with a protector you can easily throw it in the machine to freshen it up. I'd like to see you try and fit a mattress in a washing machine!
Duvets & linen
To complete the eve experience they also stock duvets which honestly look like clouds, proper clouds. There's nothing worse than seeing a gorgeous bedroom and the duvet on the bed lacking serious lustre and looking like a flat balloon. Made from 90% duck down, 10% duck feather they come in three different duvets for all seasons. An all year round, a Spring/Summer and an Autumn/Winter choice. Learn more about eve mattress material construction by clicking this link: https://www.topmattress.com/eve-bed-review/
Finally the last and most important product to complete the whole eve experience is their duvet sets. The set comes with a sheet, cover and two pillowcases in perfect brilliant white. It might just be me, but there's nothing I love seeing more than a crisp white sheet. The three white things in my life that make me smile when I see them are white duvet sets. A brand new white Ralph Lauren dress shirt and a white Christmas morning.
Let's hope my Christmases all come at once and my wish list is ticked off for that all-important perfect sleep.
Have you got an eve mattress? Let me know your thoughts below. If you're new to the eve concept why not check them out for yourself here
Tagged:
Bedroom
eve
Home Interior
Home Interiors
Mattress
Sleeping