As you know my favourite tipple of the non-alcoholic nature is green tea so when I was asked to review a fabulous array of coffee capsules I had to turn to the coffee connoisseur of the family; my mum.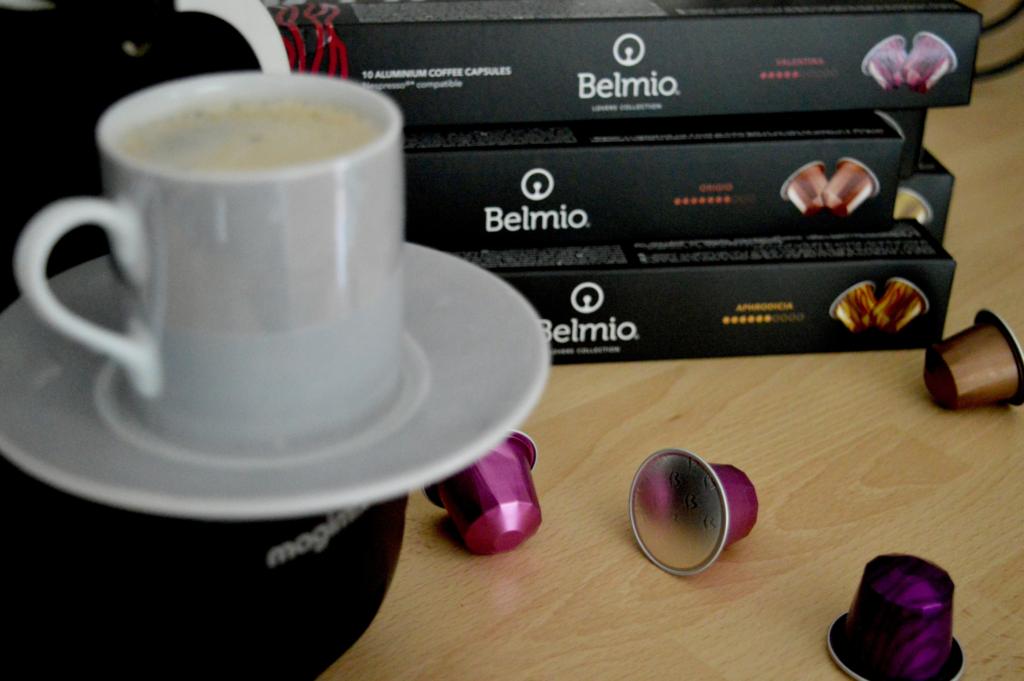 Now she's not a complete coffee snob but for as long as I can remember she has always had a Magimix coffee machine and will only ever drink instant coffee as a last last last resort. Even when everyone was going through their peculator phase or drinking coffee from cafetières my mum and her BFF were always drinking capsule coffee probably in the hope that they could compare coffee notes if they ever caught up with George Clooney!
Coffee lovers
So when I asked her to give the Nespresso compatible capsules from Belmio.com a trial she was initially a bit hesitant until she discovered that they fitted her coffee machine perfectly.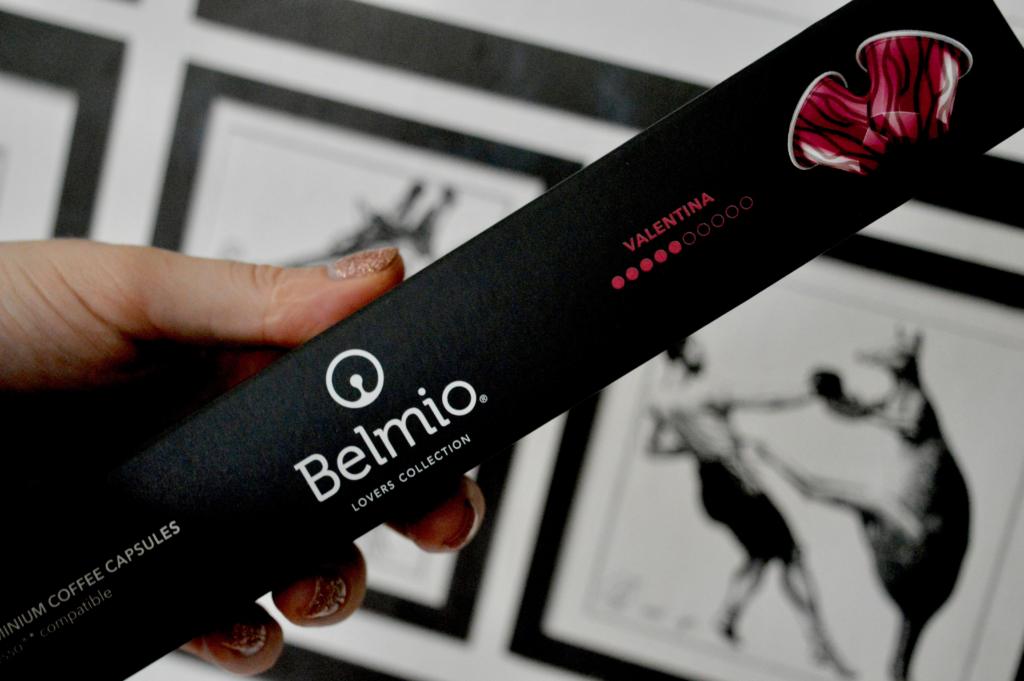 These dome shaped capsules from Belgium are compatible with most Nespresso capsule machines. They come in eight sensational and full bodied flavours. This means there isn't a vast array of choice so you can quickly find your favourite. The aluminium packaging is pretty and colourful. The quality of the blends is exceptional and all are suitable for drinking as Ristretto, Espresso or Lungo. That's a short single shot, a single shot or a longer drink for those non-coffee drinkers among us.
From the Classic Collection
Origio is 100% Arabica and is a full bodied fruity flavour, rich and charismatic. A medium strength which is a lovely lighter coffee for early mornings.
Allegro is a blend of Arabica and Indian Robusta, fruity and spicy with a hint of woody notes and slightly sweet.
Largo is wonderful as a Lungo coffee for those that enjoy a larger cup. 100% Arabica which is richly aromatic. The perfect mid morning coffee and wonderful with a slice of cake.
Intenso is dark and sensual, a robust flavour and as the name suggests it has a more intense flavour. Perfect for those who like a deeper experience and more strength to their coffee. This blend is great to complete your evening meal.
Risoluto was mums overwhelming favourite choice. She enjoyed the rich depth and quality of this combination of Arabica and Robusta beans with a warm hint of caramel. I promise she didn't know it was a fabulous pink capsule until I showed her afterwards!
From the Lovers Collection
Valentina is a softer blend and reminiscent of dark chocolate with fruity hints, warm and romantic with a comfortable medium strength.
Aphrodicia is a slightly deeper blend, hints of citrus mingle with sweet honey notes to give this particular coffee a really modern twist of flavours.
Related Read:
Seducio is dark and chocolatey, vivid and intense with flavours of wild berries and sultanas.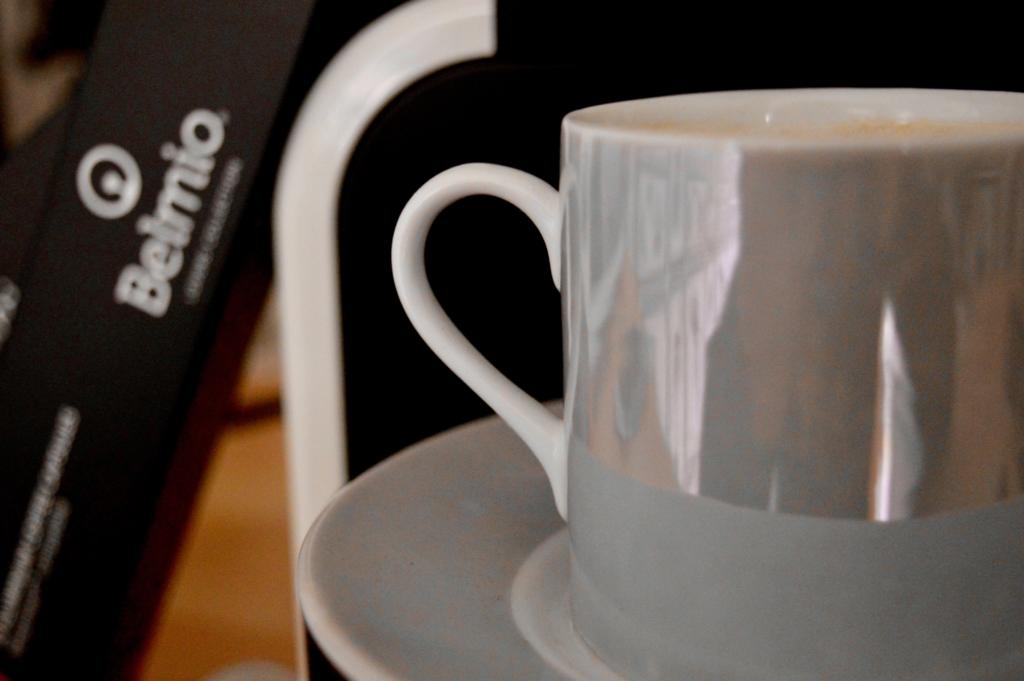 Available from Belmio-Cafe.co.uk or via Amazon these capsules cost just slightly less than the leading brand. When asked whether my mum would switch she agreed. Perhaps she would as the taste was comparable, and she did particularly enjoy Risoluto.
Although she did feel the price point would need to be initially lower to attract and incentivise existing capsule users away from their current brand. However, as a new Nespresso boutique has just arrived in Newcastle the convenience of this couldn't actually persuade her on this occasion. Although admittedly she had thoroughly enjoyed trying out the new Belmio range and would definitely recommend this coffee to others.