How To Travel Like A Luxury Travel Blogger In 2020
It's the dream to travel professionally for a living right? Many people get to live this dream (#sorrynotsorry). Heading into the New Year (as if we're into a new decade next month) I'm going to share with you a few tips that travel bloggers don't often share from behind the scenes so that you can travel more like those you see on Instagram in 2020. This is the final guide with Tandem Bank in the series of how to save money whilst travelling. Tandem Bank is an online bank regulated by the FCA dedicated to helping people save money whilst living their best lives.
Their clever app also helps you save with a feature called 'round-up' and they offer credit cards with no fees overseas too. You can check how they can help you get in control of your finances on the Tandem Bank website.
The Journey Credit Card is the perfect travel partner. It allows you to spend abroad without fees: you won't be charged foreign transaction or cash withdrawal fees while on holiday.
Other benefits include instant transaction notifications on your spending and the fact that Tandem has an eligibility checker in-app if you want to check they're eligible before applying so they don't impact their credit score.
And you can check out the other travel money-saving tips in the series below;
1. Email/call hotels for discounted room rates
If you're planning a trip ahead, you don't necessarily need to boast thousands of Instagram followers or have a website to get a good deal. Simply phone or email the hotel you want to stay in, ask them if they can offer a cheaper rate than the cheapest rate you've seen online? More often than not they'll be able to do you a great deal booking direct. With third party sites, the hotels have to pay a commission on every booking generated by these websites, that's why it's more lucrative for them to book directly. If they can't offer you a discount, ask them if they can price match and throw in a couple of freebies.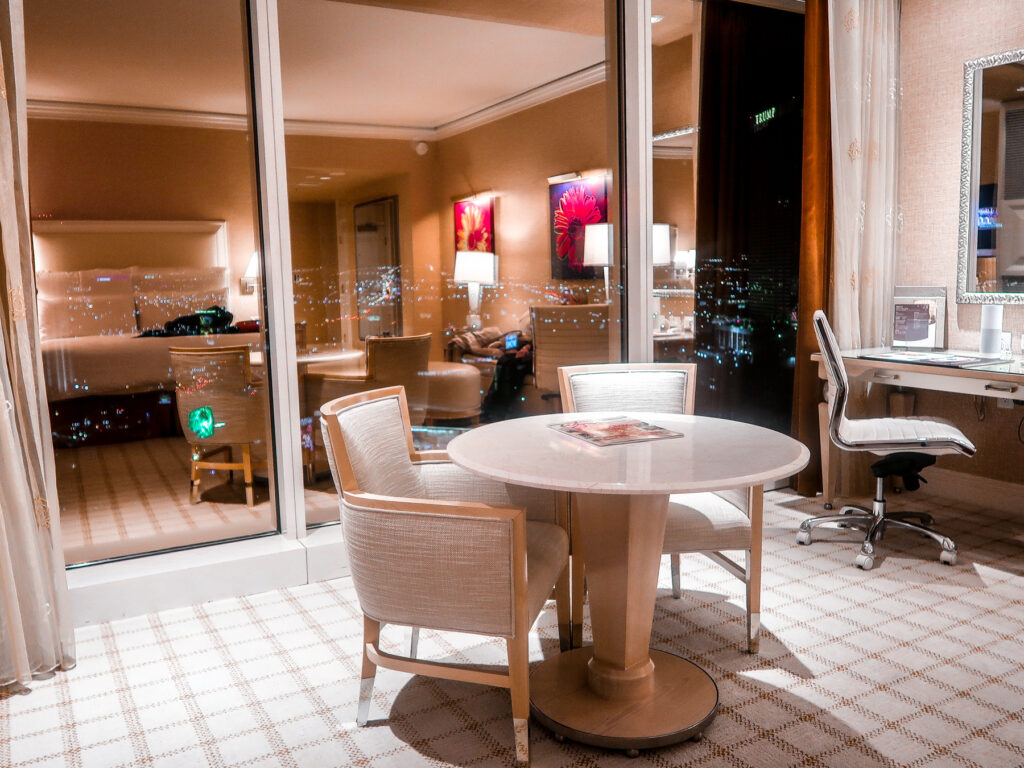 You could always offer them a Tripadvisor review and ask if this would get you any discount and/or benefits such as a free drink in the hotel bar or a spa pass.
2. Travel insurance is everything
The most important thing you'll want to purchase before you travel anywhere is travel insurance. The number one thing a travel blogger/influencer does before they step on a plane is to make sure they have travel insurance. You certainly want your luggage covered and often travel bloggers travel with a few thousand pounds worth of tech equipment so they need to make sure that's covered as well as their luggage. Think about which valuables you have, your luggage and most importantly if anything was to happen to you whilst you were away. You can check the major comparison websites for travel insurance.
3. Take all the photos
Don't be shy. Take all the photos you possibly can. You'll never know when you might need them, plus you want to remember your holiday long after you've gone. Especially if you have children, you want to capture memories to talk about when they're older. Do remember though, if you're continually snapping, that you won't be absorbing the full experience of the environment you're in. Try and find a happy medium where you can also be present.
4. Take multiple cards with you (and a stash of hidden cash)
For security purposes, banks sometimes block cards when they're used overseas. Take a couple of credit and debit cards with you so that you're not going to be stuck if one of your cards gets blocked. Also stash some money around all of your belongings in case you get robbed, or pickpocketed. At least you'll have a little bit of cash hidden.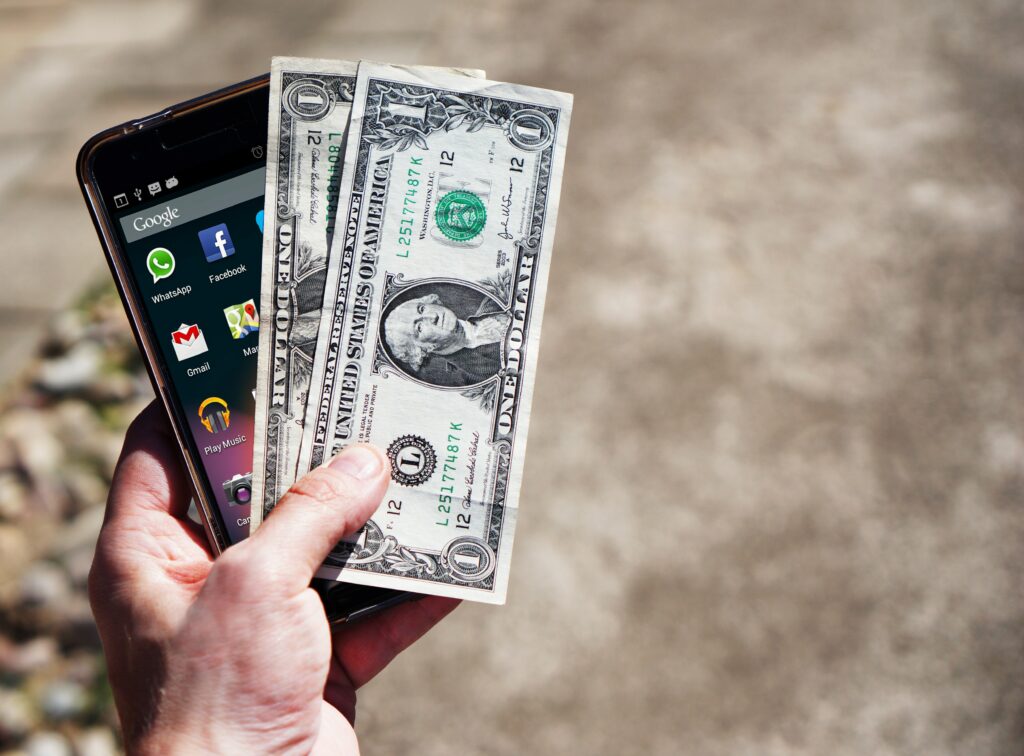 5. The smaller the menu the better the restaurant
Usually, restaurants down side streets and away from the main tourist area are better value for money as they're for the locals, and more importantly, they taste so much better. Restaurants with a smaller menu are so much better than restaurants with a large menu. Simply because they are more specialised in cooking the small selection of dishes. They're curated well and executed properly.
6. Be smart when you travel
I think this has featured in every travel guide in this series but be smart when you travel. Travel during shoulder periods and low seasons. Travel midday Tuesday or Wednesdays or choose night flights so that you're not paying for an extra evening's accommodation.
Sign up to Airmiles and frequent flyer programmes and collect rewards for travelling and even shopping online such as the Avois rewards programme. Usually, a travel blogger will connect their frequent flyer numbers to all flights to accrue additional free flights.
If you're looking to save even more money on flights then question if you really need a large hold case then don't add this onto your booking and get used to packing a carry-on. You'll want to purchase the best carry on luggage and can do from Chester's.
7. It's not always glam
Sometimes travelling is a little trashy to save money. Getting the last train into an airport for the first flight out saves on paying for a hotel. But can also mean you spend in excess of 5 hours waiting in the airport, as a travel blogger I know this situation only too well.
On occasion, it's a fraction of the cost to get a bus instead of train or flight and many travel bloggers and influencers do this to save money whilst travelling. You only see a snippet of life on those perfectly curated Instagram squares or you'll only see the best parts of a destination. Remember there's a whole behind the scenes you miss out on.
8. Wake up early
If you want to visit tourist spots that usually are really busy especially to get amazing photographs. Or enjoy the experience with hardly any tourists then wake up early to enjoy these places. Usually, 5 or 6 am will do the trick. Similarly, head back to these places during golden hour. When you're most likely to see photographers, travel bloggers and those 'doing it for the 'gram'. It'll be far more quiet around this time.
9. Find photogenic spots with Instagram
Follow local Instagrammers in the places you'll be visiting to find the best spots for taking photos. You can also discover great places to eat and drink at and more local attractions. It is also worth searching through hashtags relating to the place. To check out the popular photos and see where they were taken to see if you want to visit these places.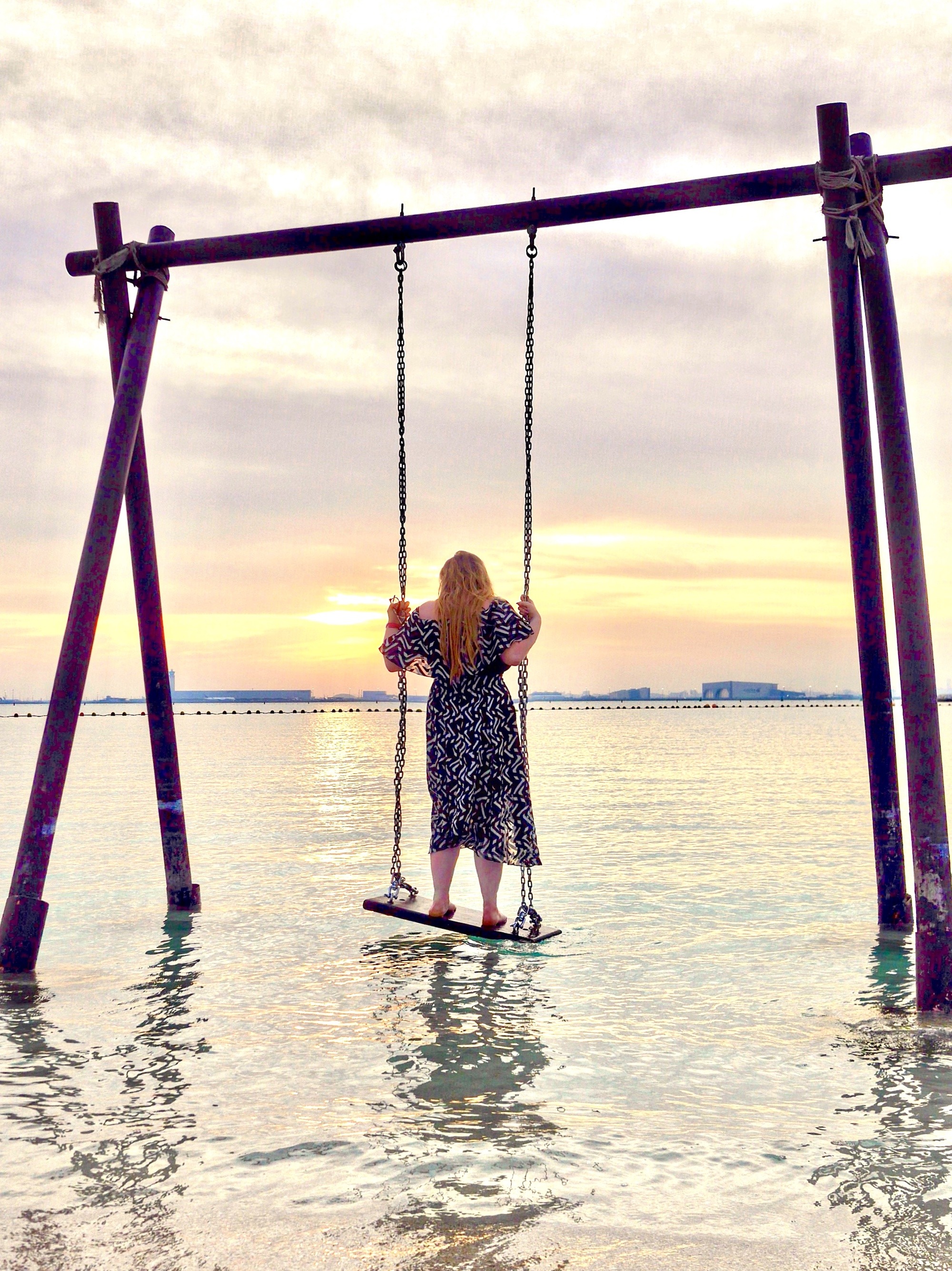 10. Take into account jetlag and travel fatigue
Take the end of August, beginning of September for example. I headed on a 4-day cruise and had minimal sleep. Flew home for a few days headed to Portugal for a week. Was home less than 48 hours flew to Southampton for the day, was home for another 48 hours before I went to the Lake District overnight before heading to London to fly to Stuttgart for 48 hours. Let's just say I was very sleepy the majority of that travel time.
If you're heading somewhere you can plan it all out. However, you may end up with a little jetlagged or you may have travel fatigue. If you're staying in one location for 4 or more days, you don't have to be on the go non-stop. Take a slower pace and really enjoy taking in everything without being too tired.
11. Track your spending
Stick to your budget and take stock of your spending. If you can keep on top of how much of your budget you have left you can make adjustments if you're spending too much. Or allow yourself a small treat if you're doing better than planned.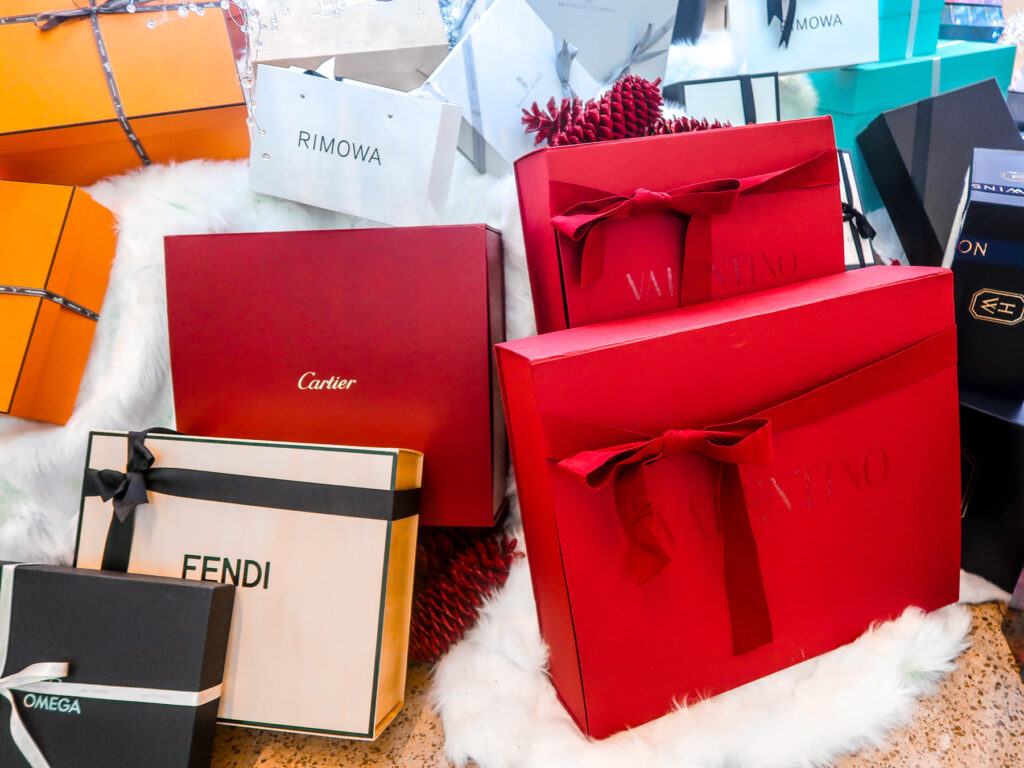 12. Use the Google Translate camera
If you're going somewhere that may not display your native language freely. Download the Google Translate app before and use the camera feature for translating menus, signs, posters, and anything else you need to read.
Just press the camera icon, aim your phone at the text, and it translates it all in real-time for you.
13. Be sceptical of Tripadvisor reviews
Most people head to vent online when they have a bad experience. But not many people leave a review when they experience good things. Keep this in mind when you look at Tripadvisor. For every 1 good review, there will be approximately 9 bad reviews. Be wary of suspecting looking reviews too.
When we were recently in Portugal we were looking to go for a curry. I looked to see which was the top-rated restaurant and read some of their reviews. 4 18-year old lads each leaving a review about how great their curry was and how amazing the service was, rang alarm bells. I don't know many 18-year-olds who would do that, do you? When I looked further I saw that the staff in the restaurant wouldn't let you leave unless you posted a Tripadvisor. Them telling you what to write and becoming very aggressive if you refused. Think like a travel blogger and if things ring alarm bells then keep away.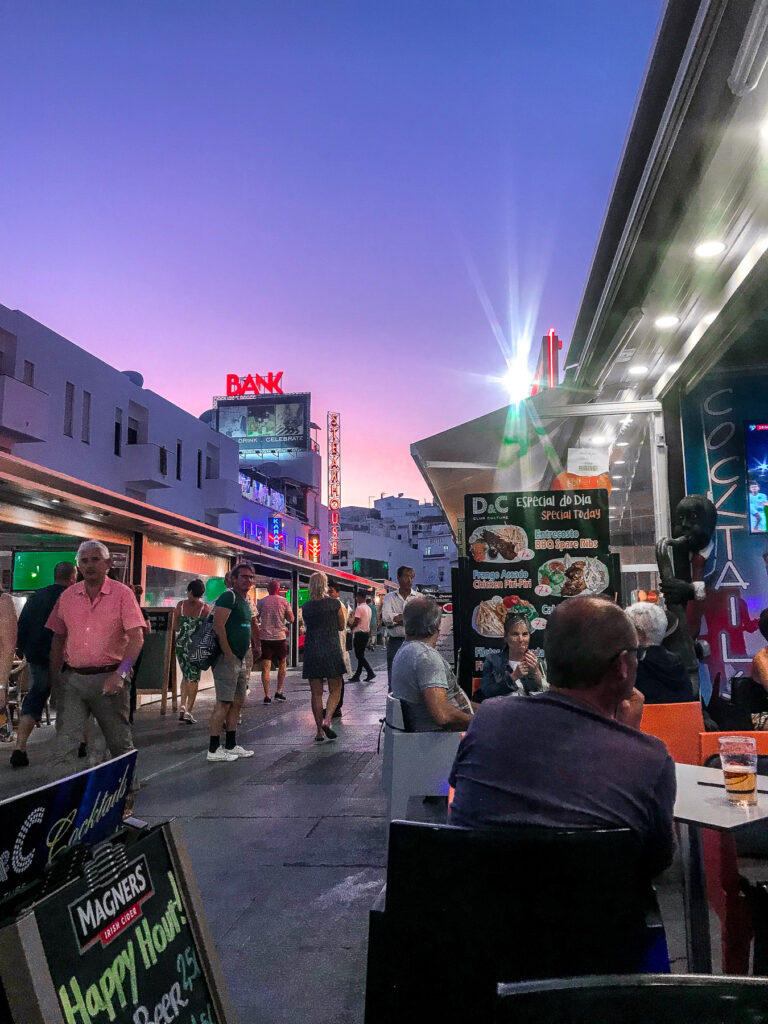 If you do read Tripadvisor do make sure you take everything with a pinch of salt.
14. Read up on the local customs before you travel
If you're heading to a Muslim country, it is customary to not expose shoulder and knees and dress appropriately. Heading to Germany for Oktoberfest? Make sure your traditional dress doesn't cause social appropriation. Do check out the customs of countries so that you can be respectful and compliant when visiting.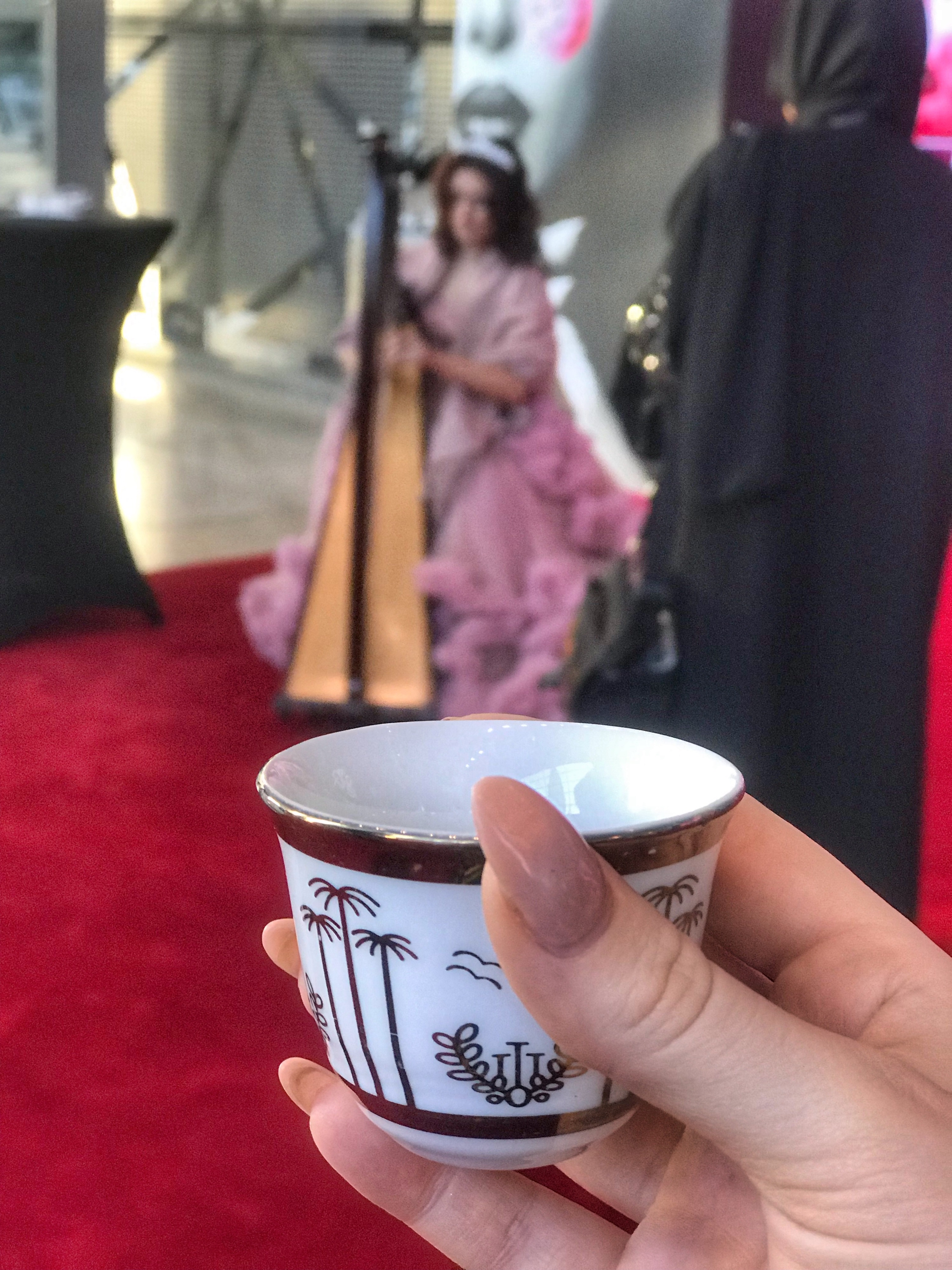 15. If there's no wifi….embrace it
You don't think I post continually while I'm away, do you? No, I have most things scheduled as I'm never sure when I'll have wifi access. Or have time to use my phone or laptop. Not everything is posted in real-time and that's okay. If you're on your holiday enjoy your holiday, cut yourself off from Facebook and Instagram. Ignore your emails and really immerse yourself in the country you're visiting. Memories are there to be made, the online world will wait!
Have you got any other tips you'd like to share as a travel blogger or influencer to help people make the most out of their travels in 2020? Comment below.
Tagged:
Making money while travelling
Spon
Tandem
Travel Guide
Travel Tips