Waking up to the sound of rain lashing on the skylight Windows wasn't what I had in mind, nevertheless, I hopped out of bed, stumbled to the kitchen, poured myself a cup of ambition. Green tea. I mean green tea.
After waking up, having my breakfast and showering in the very amenable bathroom complete with a wet room for disabled access I got ready and packed my camera as I was heading off for a day at Bluestone whilst my mum and Ziggy headed to Amroth to the beach.
As I entered Bluestone I was directed to the car park to leave my car. Bluestone is a car-free park and has complimentary guest transport minibuses constantly transporting holidaymakers to different parts of the park. You are also able to hire golf buggies for £80 for the week which is recommended for convenience and for the hills. Alternatively for their 'free range fun,' there's bike hire for £20 a bike per week if you're wanting to get around the site quicker or as a great way to explore.
I, however conscious of my steps on my Jawbone chose to walk. In. The. Soaking. Rain.
As I headed through the park past the lodges which all looked gorgeous standing beneath a dark cloud there were Bluestone workers renovating the outside of one cabin.
As people with buggies and kagools pulled tightly over their heads dashed in and out I stood for a second just people watching. The rain doesn't bother me.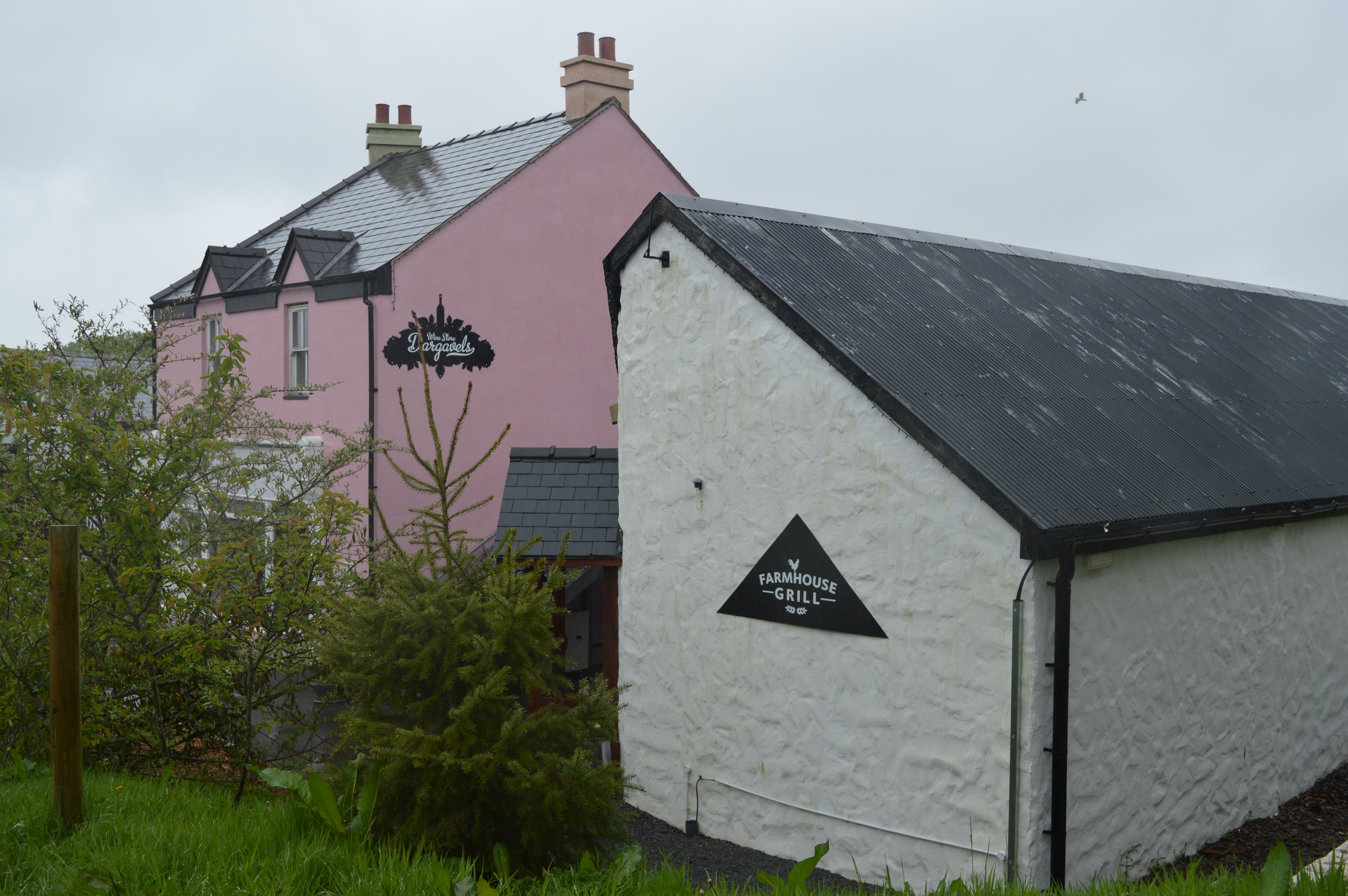 I continued to walk through the resort past the children's adventure park play area which looked amazing for kids of all ages with tree houses, tunnels and climbing apparatus it really is a kids adventure haven.
As I walked past the treehouse I hit a row of shops. An off-license, clothing store and more. They were all pristine and in keeping with the park's look. They looked like something from a film set. I took a wander in to browse their offerings. Bluestone certainly has shopping nailed.
I headed past the Farmhouse Grill which has an extensive menu and opens nightly from 16:30. I then walked along and around and past The Oak Tree Restaurant and The Knights Tafarn which both looked like they'd create memories and stories to tell those back home of your trip to Bluestone, Wales. On my way down to the main area, I had passed a fish & chip van. There certainly is no food shortage here.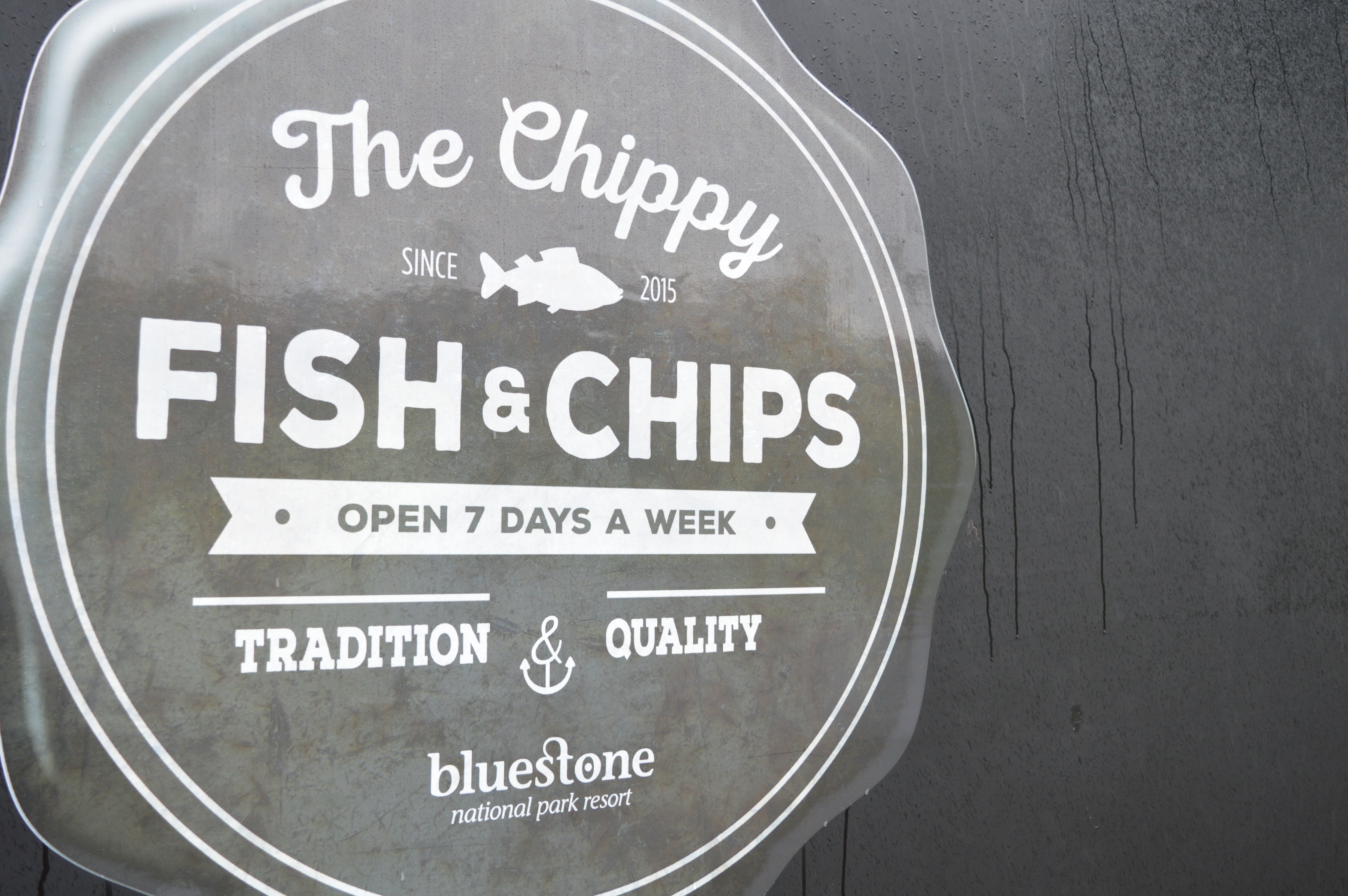 I dashed into Ty Cofe which surprise surprise is Welsh for coffee shop and sat down to dry off, enjoy a cup of hot chocolate and peruse the map to see where I was heading next.
I decided that as the weather was awful that I was going to head to The Well Spa Retreat. You'll know by now I LOVE a Spa. It's a perfect way to unwind and forget about the outside, for me it was a perfect way to warm up from the wet weather outside.
Bluestone Spa
The spa was gorgeous. It was extremely relaxing and the facilities were amazing. So I spent a good hour and a half in here and came out feeling totally rejuvenated. It is worth noting however that access to the spa is at an additional cost.
Upon entering the park you are issued with a map and programme of events. Every day the programme is jam-packed with adventures and activities for all the family from Baby Yoga to Live Music in the Knights Tafarn.
There's so much to see and do and the adventures in this sprawling park are endless. There's even Tree Climbing for adventurers. A water park which the complimentary guest transport can take you too. They offer an exclusive 3 hours guest swim on certain days.
It's worth using your map and programme like a bible to ensure you make the most out of your stay.
All in all my day at Bluestone despite the weather was thoroughly enjoyable. There are lots of activities to keep all ages entertained. I'd like to stay again (this time dog not in tow) and actually stay on the Park to really experience the whole Bluestone adventure.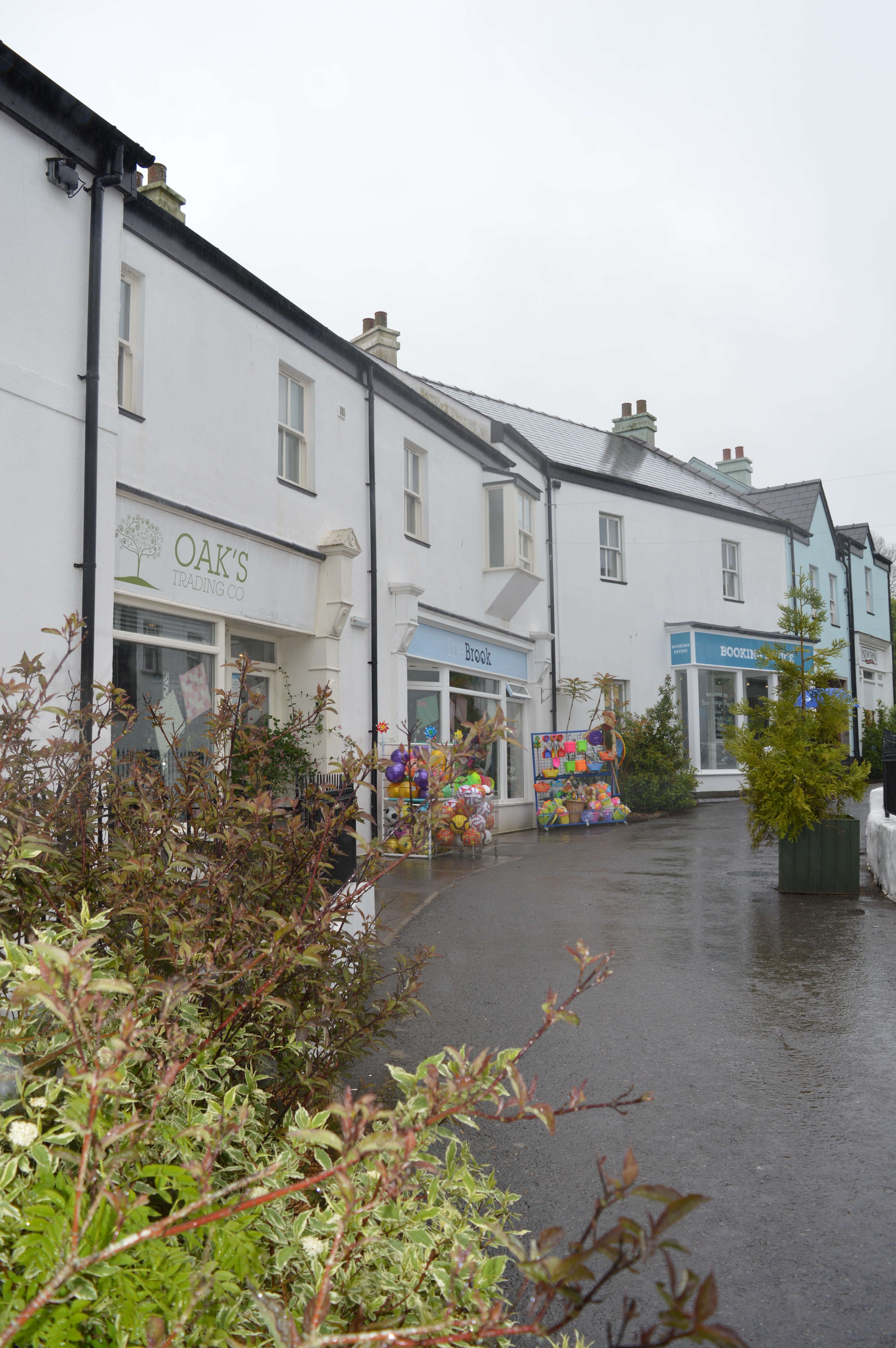 I particularly enjoyed the Spa facilities and upon my exit noticed that they've started their Phase 3 extension of the park.
My only criticism is that this is not a dog-friendly resort and with the stats of the U.K. are that there are 2 dogs in every household. Consequently, I feel that their free-range fun can't be enjoyed by all. There is a severe lack of information regarding the fact no dogs are allowed in the park on their website. The expansive walks and surrounding scenery would be best enjoyed with your four-legged friends. Perhaps in the future, this may be an option but until then make sure you leave the dog at home.
As I arrived back at the cottage I was talking all about my day and showing the photos I had taken I was shown some photos of Amroth. A very wet Amroth. The pair of them were absolutely soaking upon their return. As a result, they had to stop off at the pub on the way back to the car to dry off (any excuse!).
From what I was told, it's a small village with a few shops and cafes along the seafront. Most of which are dog-friendly. Therefore, it sounded perfect for when the weather is a little better and not lashing with rain.
Wet Wales
We had plans to BBQ, but the bouncing wet rain of Wales had other plans. We had a gluten-free pizza instead with a homemade base. I won't subject you to the recipe as it was more of a biscuit base, still enjoyable.
We retired to watch the television as the rain continued to lash on the patio doors. Ziggy looked longingly outside for it to stop.
So even when we climbed into bed after a bottle of wine and the final of Marcella the rain was wild. Tossing and turning I eventually got to sleep wondering what tomorrow would bring.
Catch up on the rest of our dog-friendly holiday:
So the question ultimately is, have you been to Bluestone? I'd love to know your thoughts below
Pin me for later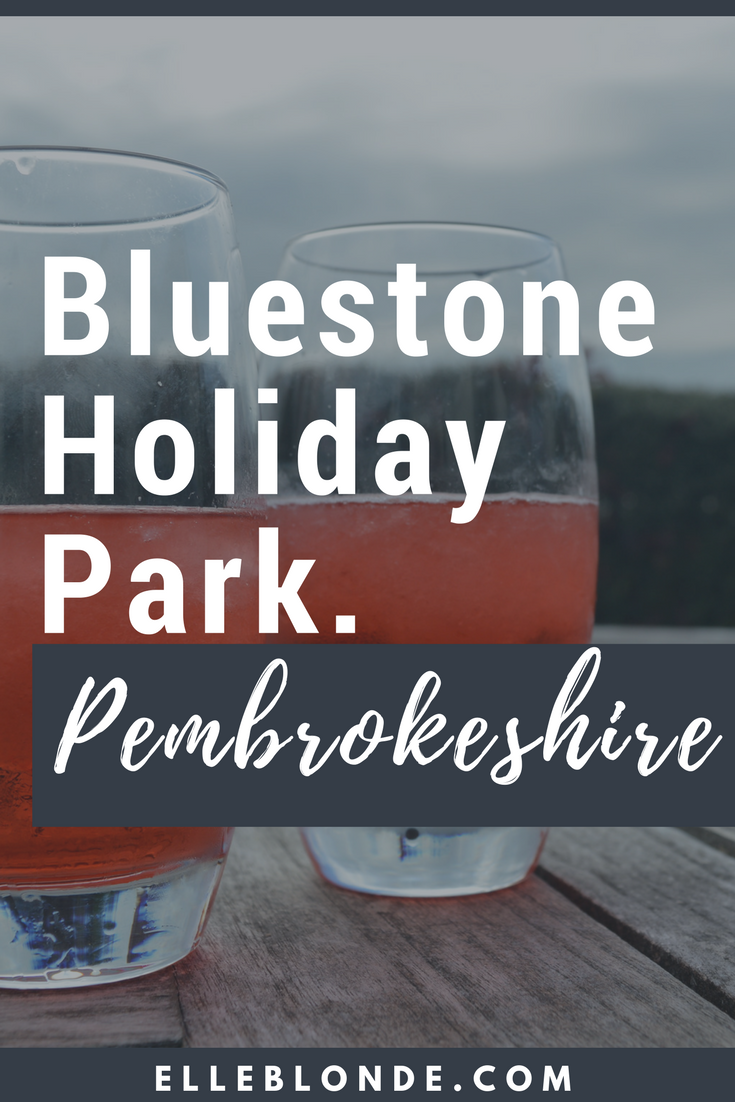 Disclaimer: This stay was provided complimentary, all views are our own. Read more about disclosure here.