How To Save Money On Flights And Hotels
I love nothing more than scouring the internet for cheap holidays and last-minute deals. I see it as the more you save, the more holidays you can go on? I've found a couple of sites extremely bountiful for last-minute getaways however how can you save money on flights and hotels when you want to book in advance? I've teamed up with Tandem Bank to bring you a series of tips for saving money when travelling. Tandem Bank is an online bank regulated by the FCA dedicated to helping people save money whilst living their best lives. 
Their clever app also helps you save with a feature called 'round-up' and they offer credit cards with no fees overseas too. You can download the Tandem app and when you create an account from this link and then turn auto savings on, they'll also give you a £10 Amazon voucher to say thank you! Understand how they can help you get in control of your finances on the Tandem Bank website. And you can check out the other travel money-saving tips in the series below;
If you're looking to book a holiday in advance, to perhaps coincide with a special date such as a birthday, anniversary or another special occasion. You'll want to get the best deal possible. Question is how do you get the best deals and the cheapest flights for holidays you're booking in advance? We discover the top ways to save money through tips and clever hacks.
1. Go incognito
Keep all of your searches private. Flight prices change after you've searched it a few times in your browser. This is because of the cookies that have been dropped. Cookies store data about your web activity and then send them back to the websites you're searching on. This is clever marketing tactics to scare you into purchasing your flight as the prices increase when your cookies are sending that route is in demand.
Top tip: always search for flights in private/incognito mode for the lowest prices.
How to:
Mozilla Firefox or Internet Explorer – Command (or "Control" if using a PC), Shift, "P".
In Google Chrome or Safari – Command (or "Control" if using PC), Shift, "N".
A new window will open (it's usually black or grey) this is where your information is not tracked. Meaning prices won't inflate as you search. The cookies in incognito are reset each time you re-open a private window. Each time you search a new flight remember to close your private window and reopen a fresh one.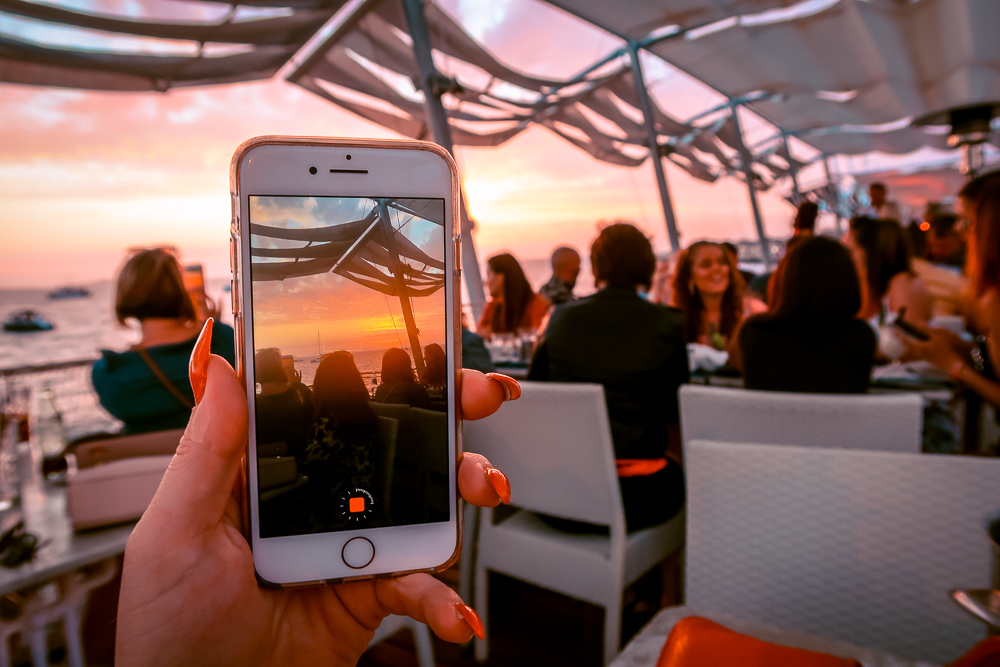 2. Work out the cheapest day
If you can work out the cheapest date to fly you're going to save yourself some money. Of course, weekends are more expensive than weekdays as the demand is naturally greater. Typically flying midweek (Tuesday or Wednesday) at midday will save you money.
As most early morning or late evening flights on commuter routes are more expensive. Such as the early morning 8:40 am flight from Newcastle to Southampton. Or the similar timed BA flight to Heathrow. As the demand for businesses requiring these seats is greater, therefore, the price is higher. The easiest way to determine the lowest priced day to fly is to look at the prices for the entire month and then go from there.
Top tip: be flexible with your dates and look at a month view for prices
3. Travel in low season
Try and travel during 'Shoulder periods'. These are the best off-peak travel times of the year. These are usually when the schools go back in September. In early January after New Year and in April after Easter and Spring Break. Great discounts are found around this time period as it's generally not a popular time to travel.
Of course, these 'Shoulder periods' change in different countries so choose your destination by checking online deals. For me, I've found that if I can just get up and go the next day I tend to pick up some really cheap last-minute deals.
If you have children try and travel the latest possible dates in the school summer holidays. Typically the last week in August or the first week in September are normally significantly cheaper than the rest of the Summer holiday period. Similarly, travelling in October half term is a good time to travel. As it is a funny time of the year for the Mediterranean. The Canary Islands such as Tenerife and Lanzarote, Morocco, or Florida are ideal places to visit in October.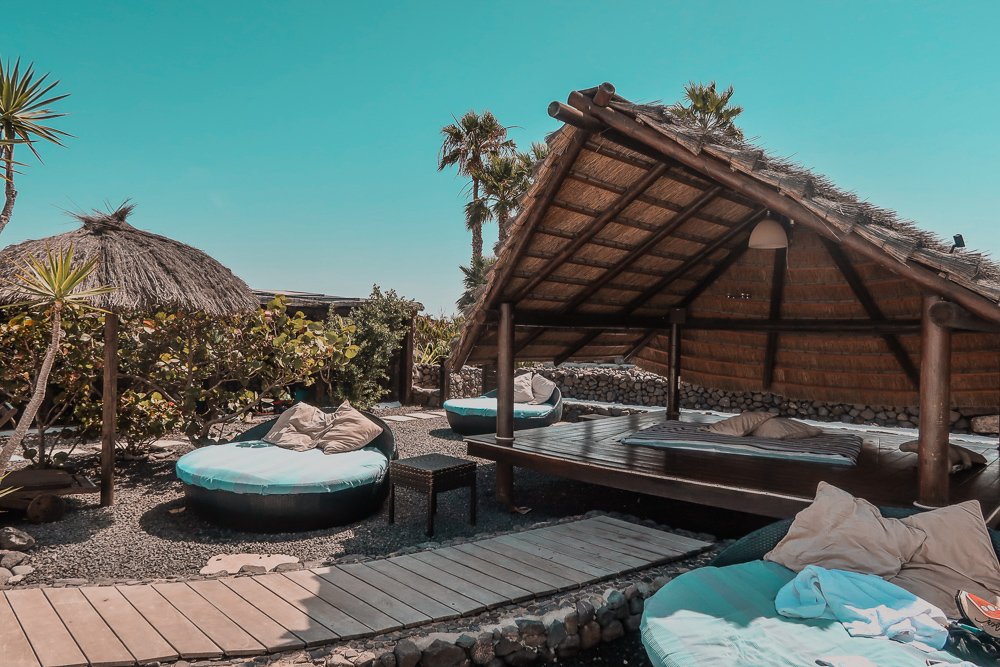 4. Use the best flight search sites
Airline search engine sites are a great way to compare lots of different airlines all at once. It is, however, worth noting that the way these companies make their money is through slightly inflating costs to take their cut, some more than others.
Top tip: Use a combination of travel comparison sites to get the best deals
How to:
These are our tried and tested top websites we recommend searching and booking through.
Of course, search engines are just for guidance and it's often worthwhile using these search engines and then going directly to the websites to check the difference. Do make sure you stay incognito though!
Another great tip we've picked up is to look at the cost of two one-way flights instead of a round trip, sometimes this works out far cheaper! Similarly, this works with trains too. Is it also worth looking to see if adding a stop-over somewhere works out cheaper?
4. Fly to the lowest priced places
You may not know where you want to fly to and are looking for inspiration (or the lowest priced country to fly into). Kiwi.com is one of our favourite sites to find the lowest priced destinations. Enter your departure airport and rough dates to fly, you'll see a map appear with average costs placed over a huge selection of cities from your departure airport. The list is sorted departure city lowest to highest which enables you to shop the low-cost destinations first.
While booking a whole trip with different airlines would be seen as pretty risky. Let's just say your first flight was with Ryanair and it was delayed. You missed your second flight which was with British Airways due to your delayed first flight. As the airlines have no ties with each other then BA has no obligation to reschedule your flight. Instead, you'd lose your money. However, booking with Kiwi.com offers their own guarantee which covers schedule changes, flight delays and any cancellations. You do have to contact them immediately when you're made aware of the delay so they are able to put you on a different connecting flight or offer a discretionary full refund.
A travel hack with a guarantee worth looking into for the next time you travel.
5. Search for airline errors and sales
If you're on WhatsApp then you need to subscribe to the Ice Lolly and Holiday Pirates holiday offers. As often airlines make mistakes when publishing fares they can often lead to seriously low price flights. 
There are a few possible explanations for these errors; technical glitches, currency conversion mishaps and even human errors. If you are aware of how to find these error fares you can save yourself some serious cash.
Check Skyscanner for full month rates as this often shows great deals and errors. We've managed to grab a few bargain holidays this way. AirFare Watchdog and Secret Flying are some of my favourite sites to frequently visit to find mistakes and sales prices. They work by pulling all the slashed deals into one single place.
6. Weigh up economy airlines
Sometimes you may see a great deal with an economy airline, however on further inspection by the time additional taxes and fees are added. If you're flying and need to add a case, if you're wanting priority boarding or seats together too, the price will soon add up. Check these final prices against other major airlines to see if you really are getting a great deal before you purchase.
7. Make use of Airmiles
If you're a frequent flyer or do a lot of online shopping then you'll want to have a look at joining frequent flyer and reward clubs. By far the best reward club is Avios, you can collect Airmiles on BA and AA flights, Qatar Airways, Aer Lingus, Trainline and hotel booking sites. You can also collect Avios on Just Eat, Groupon, John Lewis, Argos, Tesco and a whole host of retailers. These points all pool together where you can convert them into Airmiles to fly across the world. Rewarding you for purchases you're already making, making travel even more affordable.
Have you got any other tips to save money on flights and hotels? I'd love to know below.
Tagged:
Hotels
Spon
travel
Travel Tips