Prom is by far one of the most memorable and important days of your teenage life. And is one that should leave an unforgettable imprint on everyone's mind, including yours.
Every time you reflect on your prom night, it should bring laughter, smiles, joy, gladness and the elegant manner you carried yourself that day. Your prom night is never complete without the beautiful dress, amazing shoes, lovely makeup, exquisite jewellery. And last but most importantly, your elegant, magnificent, head-turning, super-duper, shiny hairstyle.
We've got you the best hairstyles to wear to your prom to make sure that you don't go unnoticed and that you dazzle the crowd. Who knows you could also end up getting crowned, prom queen?
What are you waiting for? Keep on scrolling to enjoy the treasure chest of the shiniest hairstyles for prom.
French Side-swept Braid with Voluminous Curls
This hairstyle goes perfectly and is an enchanting excellent choice for the crown. Start this hairstyle with a carefully braided elegant French braid on one side of the head. Braid the bangs also to keep the face free and the eyes alluring. Follow this braid by curling the rest of the hair with a large barreled curling wand, to get voluminous waves and create the exquisite finish for prom.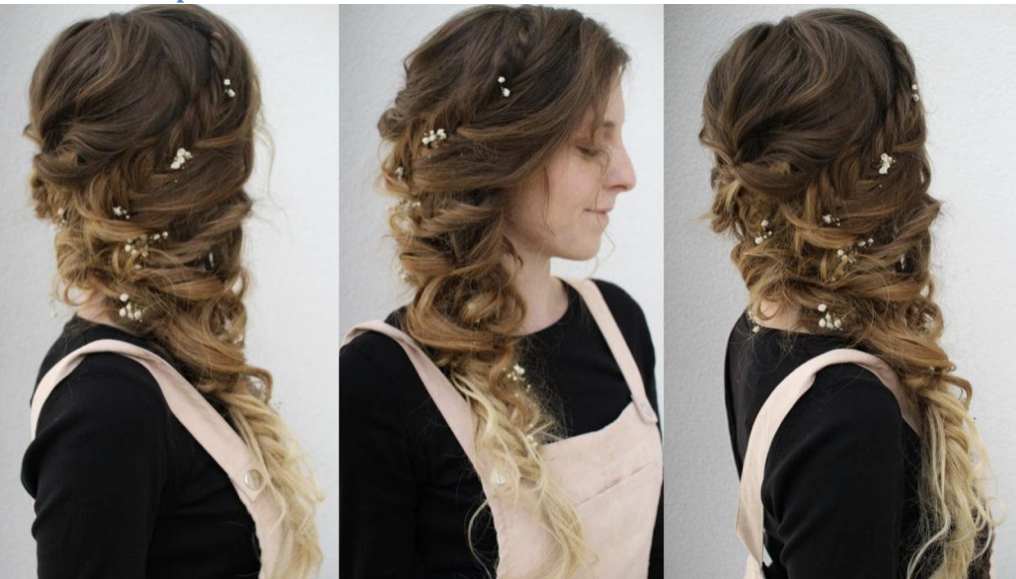 Retro Pinned Back Ringlets
It's amazing how the classic hairstyles just seem to never quite amazing us. This hairstyle was quite popular in the '50s and till today it still oozes the oomph, sophistication, poshness, and charm that it held back then. To achieve this look, coil the tresses into finely polished ringlets and finish it off with hairspray to give it hold and shine. And don't forget to secure your bangs away from the head with bobby pins to flaunt your facial features.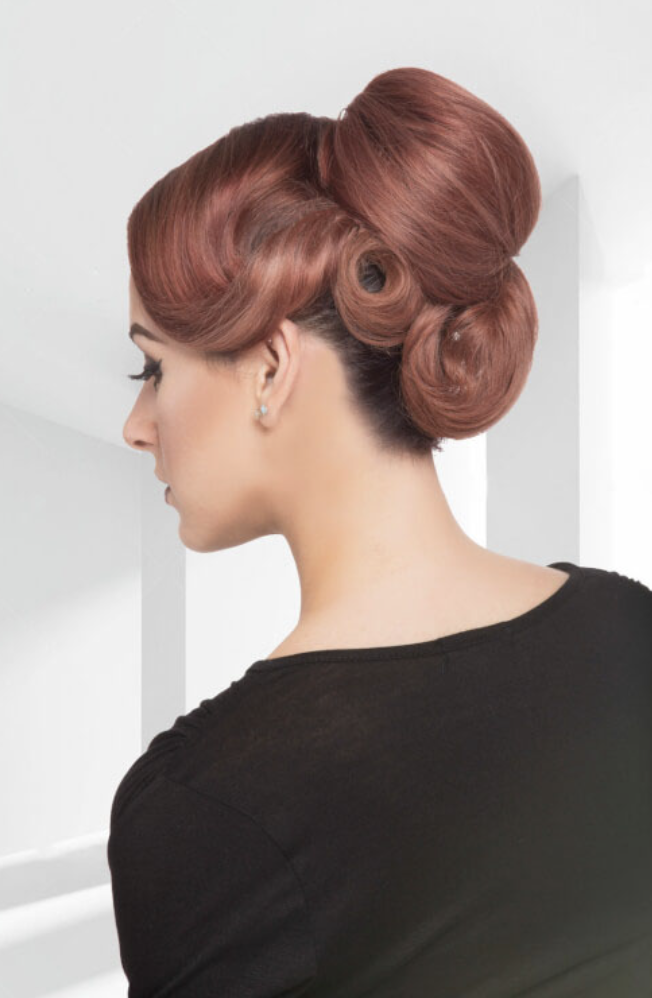 Bohemian Waves Half Updo
Bohemian waves scream of elegance and grace like the flowers. Start the hairstyle with fitting your mane with some voluminous ringlets. Comb them through with your fingers to give it a firm texture. Finally, roll the strands at the back of your hair into a side-swept half updo. Which gives it a dazzling and wowing look.
Get a full tutorial of how to achieve this style and 100 other hair tips and tricks with a FREE Kindle Book here, now.
Gatsby Waves
Gatsby waves are gotten by curling your hair tightly with a 1-inch curling wand. Then you lightly mist your hair with hairspray and tease the hair a little below the chin to add more volume. Finish this hairstyle with an accessory worthy enough for royalty. A princess tiara.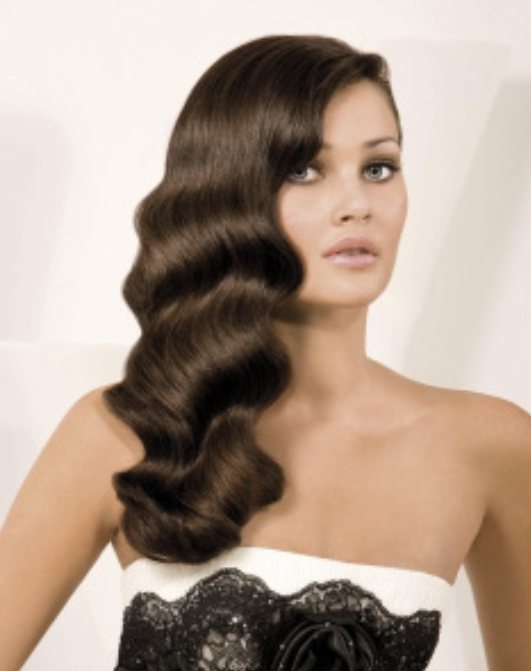 Sparkly Pins
This hairstyle has got pin accessories that will make your hair sparkle. To achieve this look, start by running a flat iron slowly over 2-inch sections of your hair. This creates a super sleek pinned straight look. Follow this up by making a deep side part and spray with a flexible hold hairspray to create a firm hold for the pins.
Lastly, place the pins on the opposite side of your deep side part and with alternating pins (big and small). Start pinning 2 inches from the centre of your head till you end it right above your ear. Spritz your hair with a hold hairspray to give the hair firmer hold, but avoid the pins. You can cover them while spraying.
Bold Bubbly Pony
Do you want a bold hairstyle for your prom night? Then go for this hairstyle. Start by applying a texturizing cream around the hair and pull the hair back into a ponytail. Tease the whole pony to give it bubbles, then wrap an elastic 3 inches away from the end and another at the middle and fluff it out in between the elastics to create bubble shapes.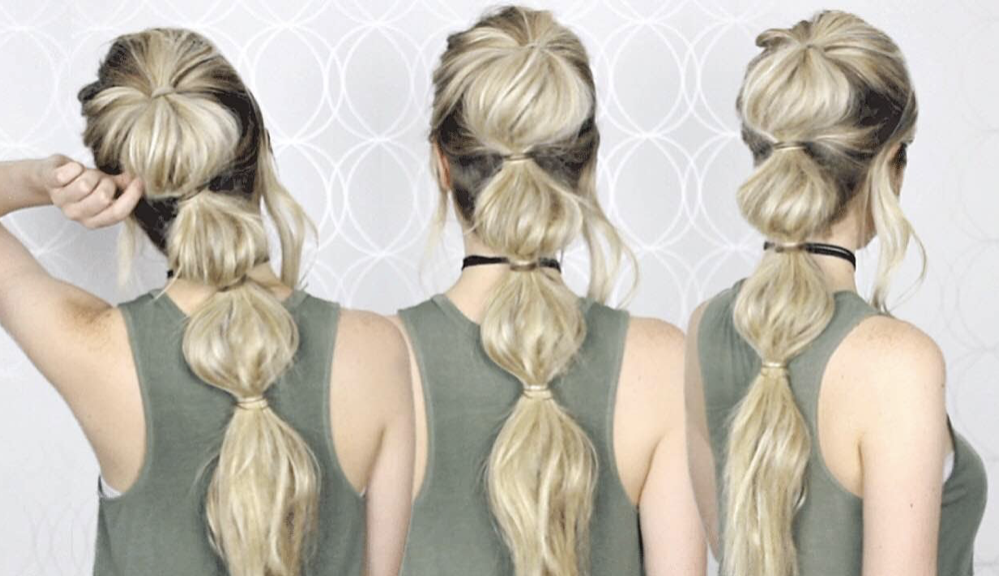 Pretty Waves
You're obviously pretty so why not rock pretty waves. Begin your hairstyle by spritzing it over with a texturizing spray to create beachy waves, and then leave it to air-dry. Run a flat iron over 2-inch section right above your hair and pin your bangs over one side of your hair with a hair clip after straightening it out. Finish it off with a smoothening cream and go rock the waves.
Mini Braided Top-knot
Start off this beautiful hairstyle with hairspray to freshly blow-dried hair, brush your hair back into a high pony and leave out a 2 inches wide piece at the front of your hair. Secure your ponytail firmly with an elastic. Wrap your pony around its base to form the bun and secure the coiled hair to the base with bobby pins. Do you remember the 2 inches wide piece of hair at the front of your hair? Braid it and pin it to one side of your bun. Finish this amazing look with another spray for a glossy look.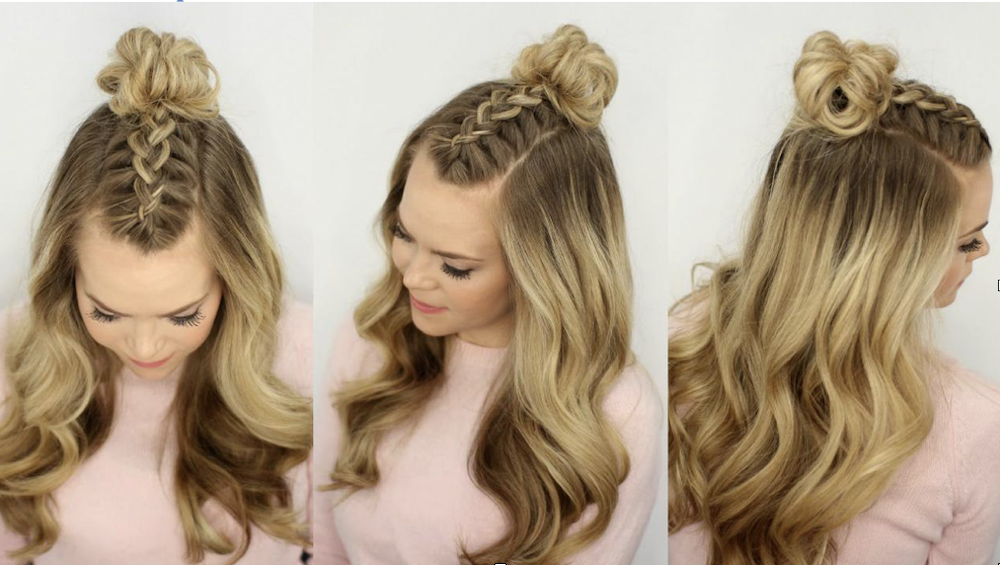 Prom night is a night of splendour and glamour, there's no doubt that you'll have a great time worthy of exciting memories.
Tagged:
Hair Styles