I've often shared my love of MPW Newcastle here. With the inclusion of the restaurant which is nestled into the heart of the city centre featuring in The Ultimate Newcastle Food Guide as well as a look at the Summer menu and a specially created menu prepared and cooked by Paul Amer. This time though, it's a special one. For this time, we got a glimpse into the man behind the brand. The rock-star chef who made becoming a 'celebrity' chef a thing. In honour of celebrating the 25th Anniversary of White Heat.
White Heat has been hailed as the most influential cookbook of all time by chef Tom Kerridge. And now to celebrate the 25th Anniversary the book has been updated to include brand new material. Including photographs from the late Bob Carlos Clarke and contributions from James Steen, Lindsey Carlos Clarke and a host of high-profile chefs. With names such as Jason Atherton, Sat Bains, Mario Batali, Raymond Blanc, Anthony Bourdain, Adam Byatt, David Chang, Phil Howard, Tom Kerridge, Paul Kitching, Pierre Koffmann, Gordon Ramsay and Jock Zonfrillo.
To celebrate the re-release of the classic, Marco has been on a tour of some of the 30 restaurants he boasts. With his Newcastle steakhouse being one of them.
Hell's Kitchen fan-girl
Having grown up watching this whirlwind mastermind in the kitchen on my TV screens. He has always been a chef I've admired and felt compelled to create in my own kitchen because of. So when MPW Newcastle opened its doors inside Hotel Indigo in 2012 I was one of the first through its doors and since then, it has become a special place to dine for me.
This time, was up there with one of the most exciting visits. Arriving to Meet Marco he was reclined in a large black and white striped armchair with a glass of wine in hand. His curls just as I'd expect them. His sleeves rolled showing a multitude of scars up his arm from the years in the kitchen. He beckoned me over and we proceeded to chat. With an air of mystery surrounding him, he opened up to the world of 'celebrity' almost instantaneously. I felt that perhaps as he rides his 50th decade that he's more comfortable at home, away from the world of TV studios and press events. He was welcoming, charming and cheeky and just how I had imagined him. Although admittedly felt I'd never want to cross him, with his stern, almost school teacher like manner.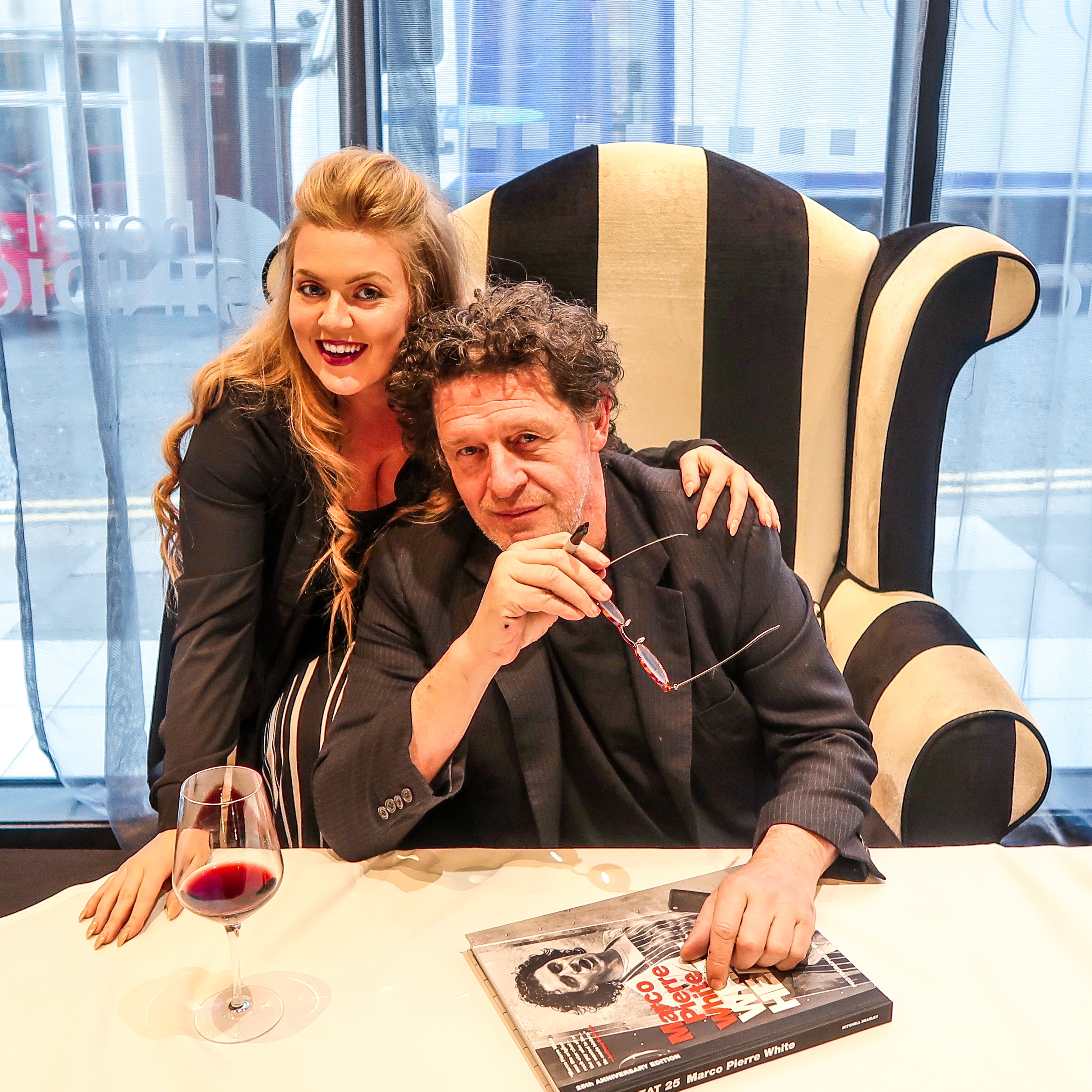 To start
Heading to dine, we sat and were presented the three course set menu. For starters the menu consisted of either of the following; Classic French onion soup a la Normande with croutons, gruyere cheese and cider.
The poached pear, Alex James cheese salad with candied walnuts and merlot vinegar. Which if you have previously read the Summer Menu launch you'll remember this gorgeous starter from.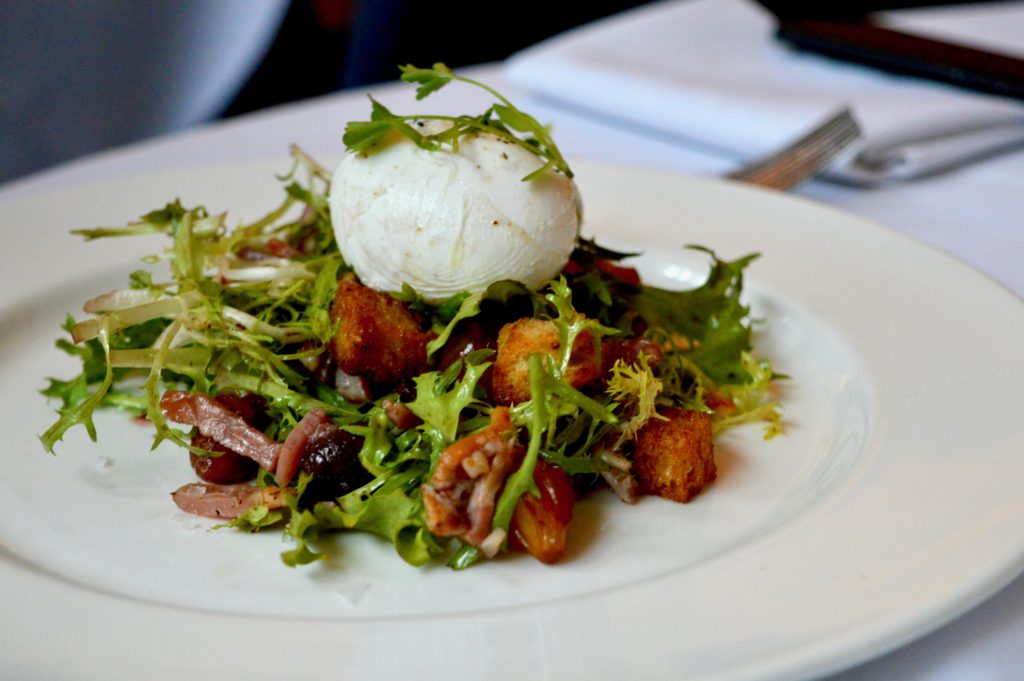 Alternatively, there was Wheeler's crispy calamari served simply with Tartare sauce and fresh lemon. Again from the Summer Menu launch. Which I enjoyed fully then and would highly recommend.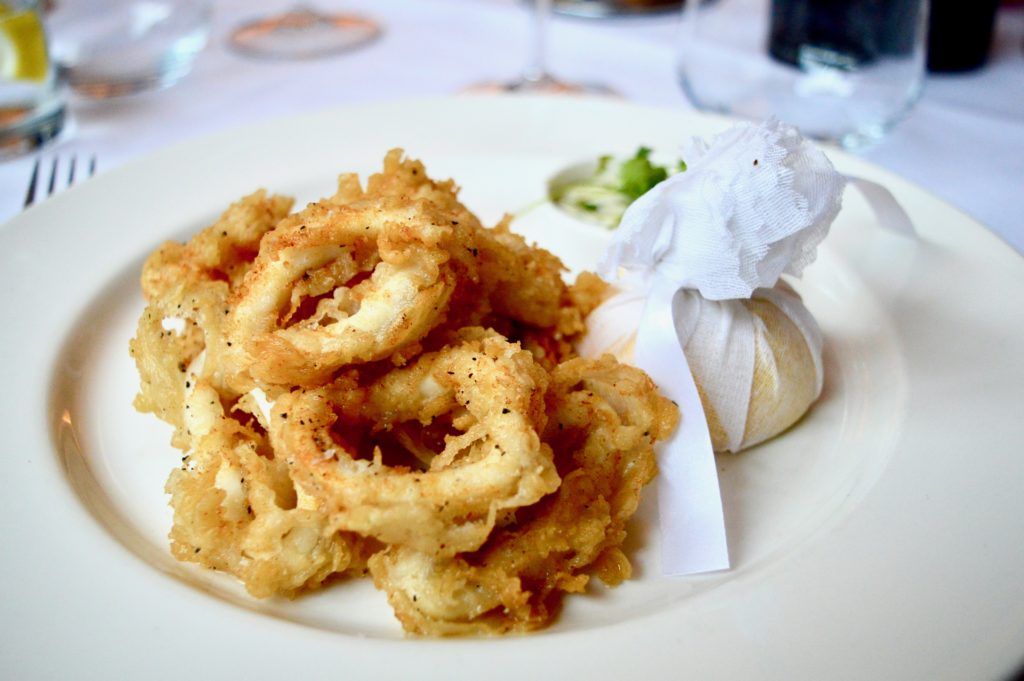 Finally, and my choice for the evening Mr White' Scotch egg with Colonel Mustard's sauce. The egg was perfectly cooked, just how it should be, still a little bit runny. The meat around the egg and the breadcrumbs were faultless. They were buttery and just melted together perfectly. The mustard dip to accompany the Scotch egg was full of flavour and had a great kick to really compliment the dish. Again I highly suggest choosing the Scotch egg when you visit.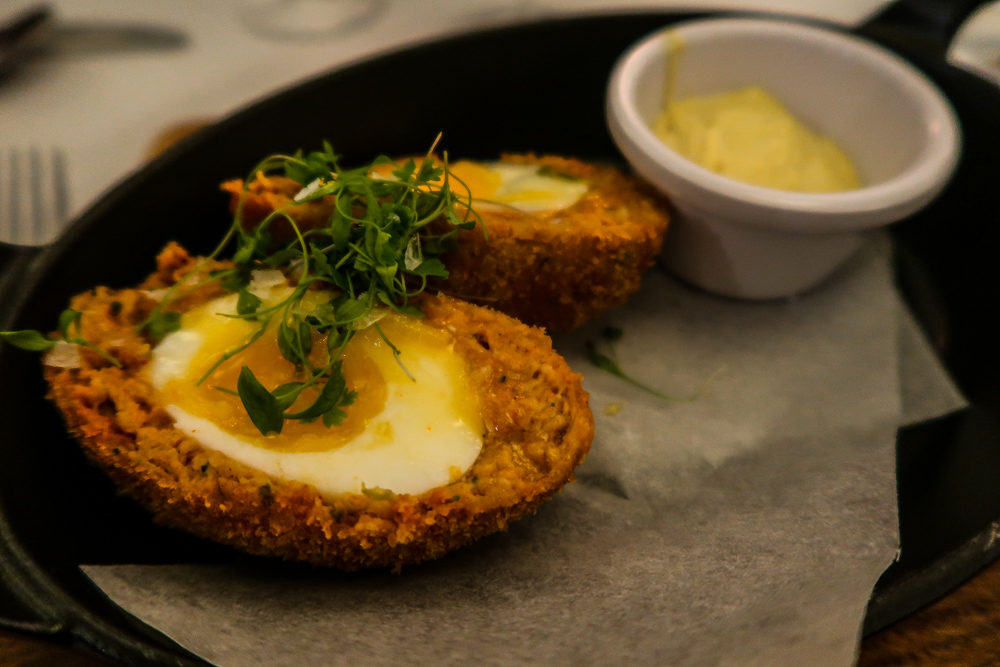 Main event (after meeting Marco, of course)
Although there were 4 options to choose from on the set menu, it would be interesting to know how many opted for anything other than the steak? The choice for the evening was an 8oz Rib eye steak served with vine tomatoes, triple cooked chips and Bernaise sauce. Rib eye isn't the usual cut of choice (fillet or hanger is if you're wondering). However when in Rome right? You can't go to a steakhouse and not have steak. Cooked to medium perfection, the steak was delicious with almost a bbq flavour. The cut was actually really tasty and perhaps will make it on the list alongside fillet and hanger from now on.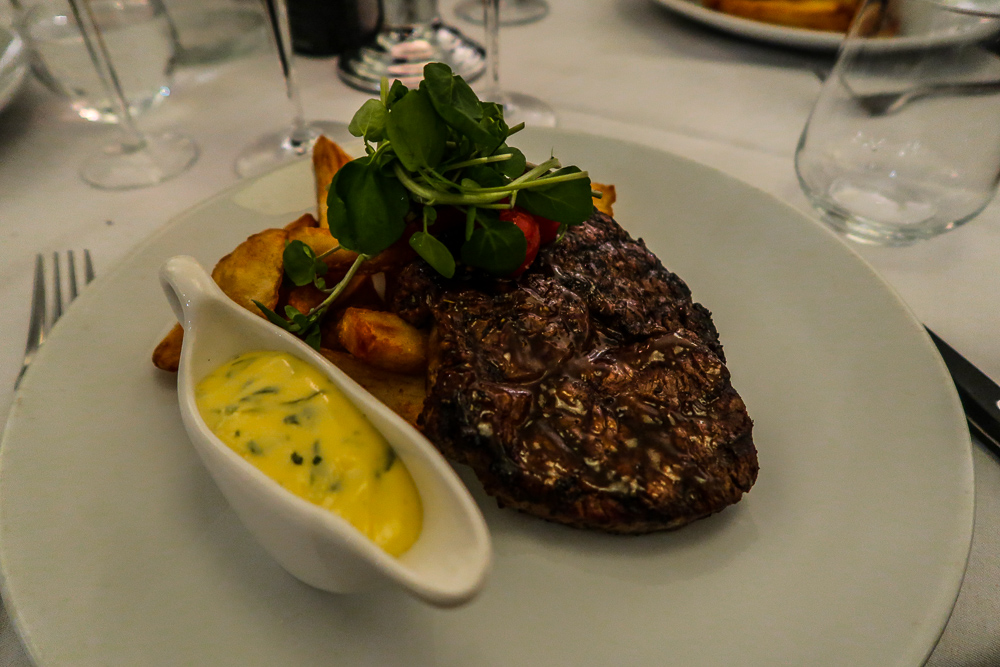 The other three choices on the set menu which was priced at £85 for the 3 courses including a signed copy of White Heat 25 (which you can pick up from Amazon and other retailers now) included; Honey roasted bacon chop with Boxtree red cabbage, pommel fondant, Marco Polo glaze and honey roasting juices. Creamy polenta for the vegetarians with Italian hard cheese, leaf spinach, Fricassee of woodland mushrooms and extra virgin oil. Or finally, Wheeler's salmon fishcake accompanied by buttered leaf spinach, soft boiled hens' egg and tartare sauce.
Sweet tooth.
A full vegetarian selection of desserts to finish up the evening included a 70% bitter chocolate mousse topped with Hazelnut nougatine. A very rich mousse and a hearty dessert. Certainly one for chocolate lovers.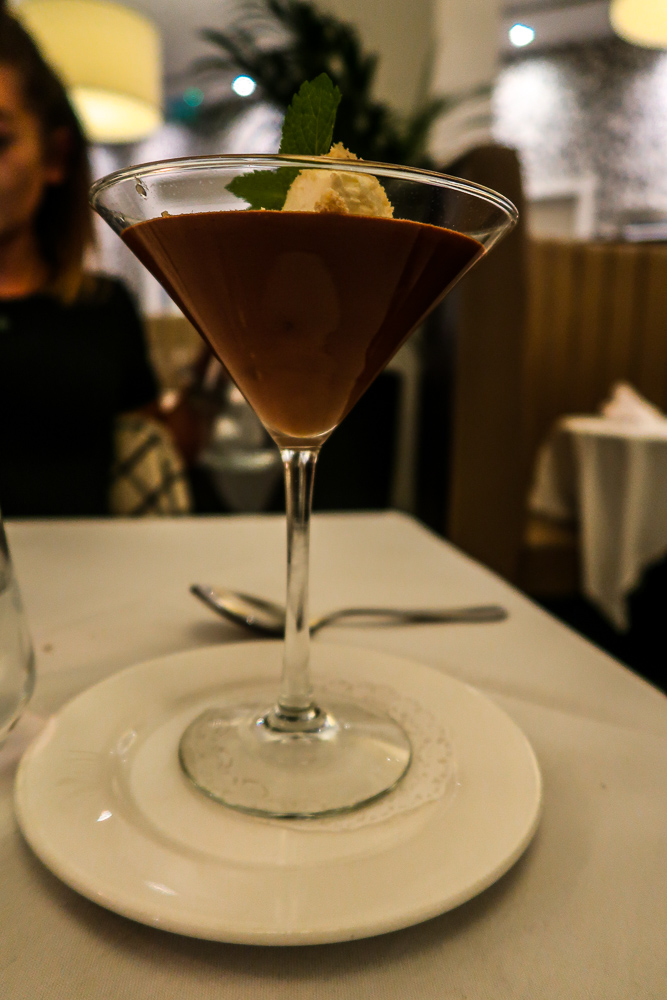 The Boxtree Mess. Marco's twist on my all time favourite dessert Eton mess. And something I had opted for at the Summer Menu and because it was so good, again opted for when meeting Marco. Absolutely delicious and the best dessert on the menu.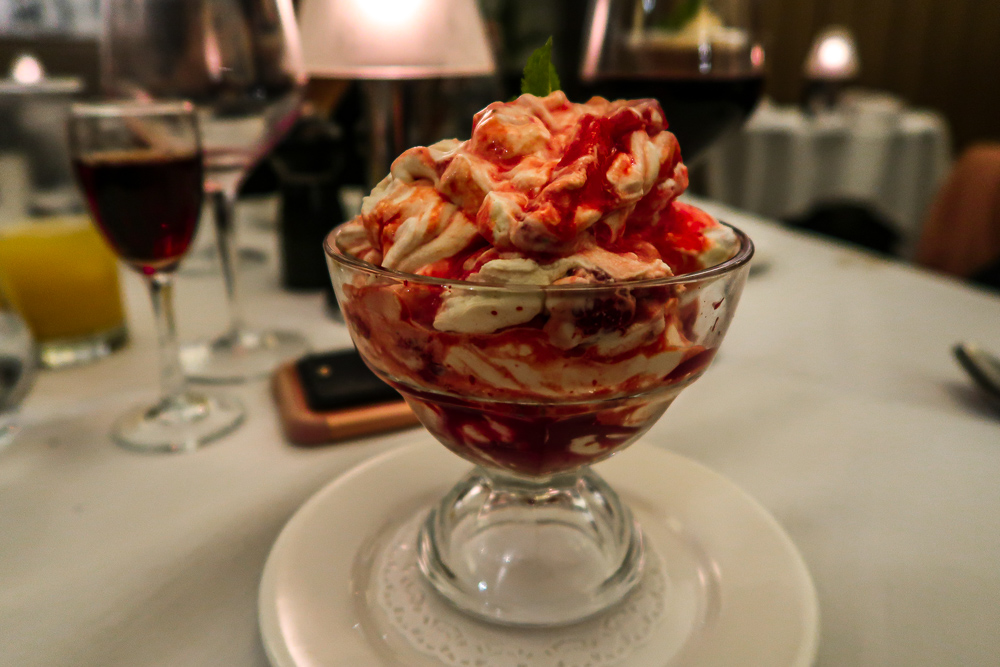 Again from the Summer Menu, the baked New York cheesecake and Blueberry compote was featured, if you're a fan of cheesecakes you can't go wrong with a New Yorker and MPW certainly get this dessert right. What don't they get right? I wonder?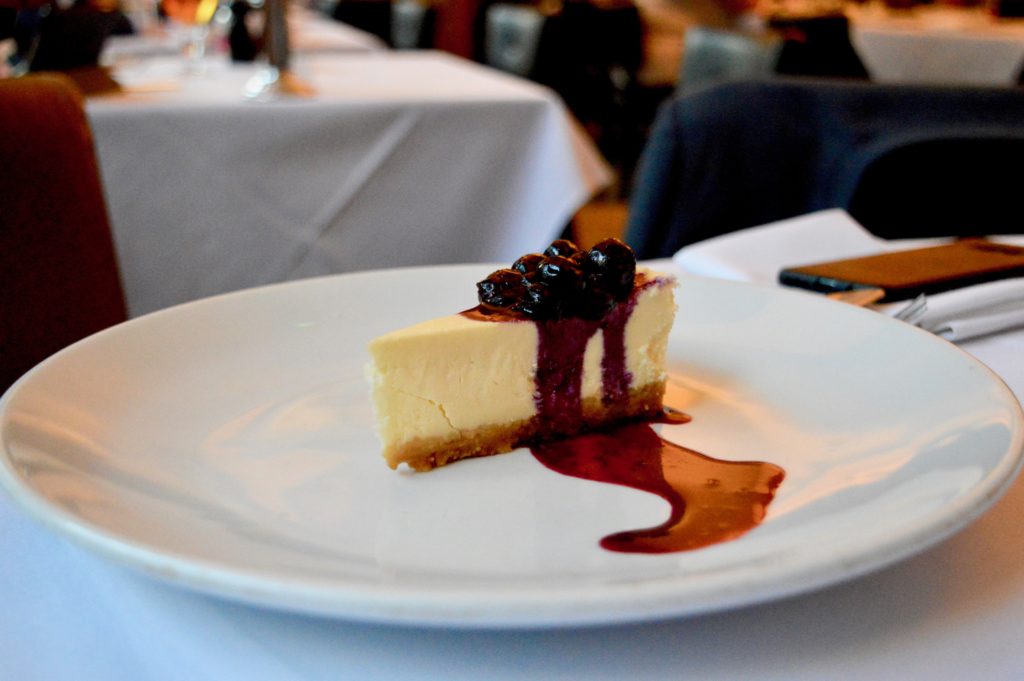 Time and time again the food is absolutely faultless at MPW Newcastle, it really is a special place right in the heart of the city and if you're looking for somewhere for steak in Newcastle then this is it! Admittedly, the service wasn't as attentive as it previously has been, however, this could have simply been due to the volume of people dining for the special event of meeting the legend, the creator and the rock-star chef Marco Pierre White.
Have you been to any of Marco's restaurants? Drop a comment below for recommendations of where to visit next. We're thinking the Chelsea location or his Oyster bar?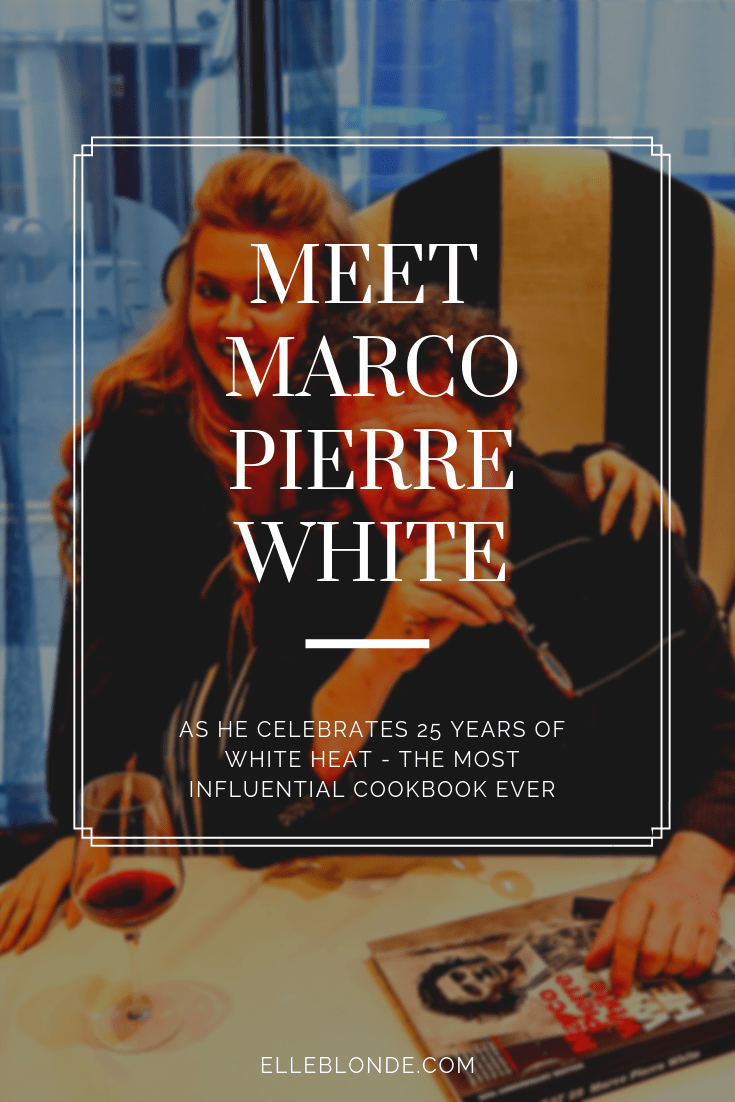 Disclaimer: This meal was provided complimentary, all views are our own. Read more about disclosure here.