With new restaurants launching every week it's a tough industry to be in right now in Newcastle. While everybody flocks to the new places of the moment the crux of the city's great quality food establishments are the ones that we return to again and again and Marco Pierre White's is no exception. With Summer imminent there are new menus being unveiled around the city we headed to MPW inside Hotel Indigo to check out what's hot.
As one of my long-standing favourite restaurants, I do love to see how they mix things up frequently. The decor is simply gorgeous and the atmosphere is always really relaxing. With wraparound booth seating you can experience intimate dining unlike any other I've come across in the city. There's also the option to enjoy dining in large groups with their semi-private dining experience which I really enjoy as it's private, however, there's still the inclusion of the restaurant atmosphere. We sat here when we tasted the Paul Amer menu last Summer.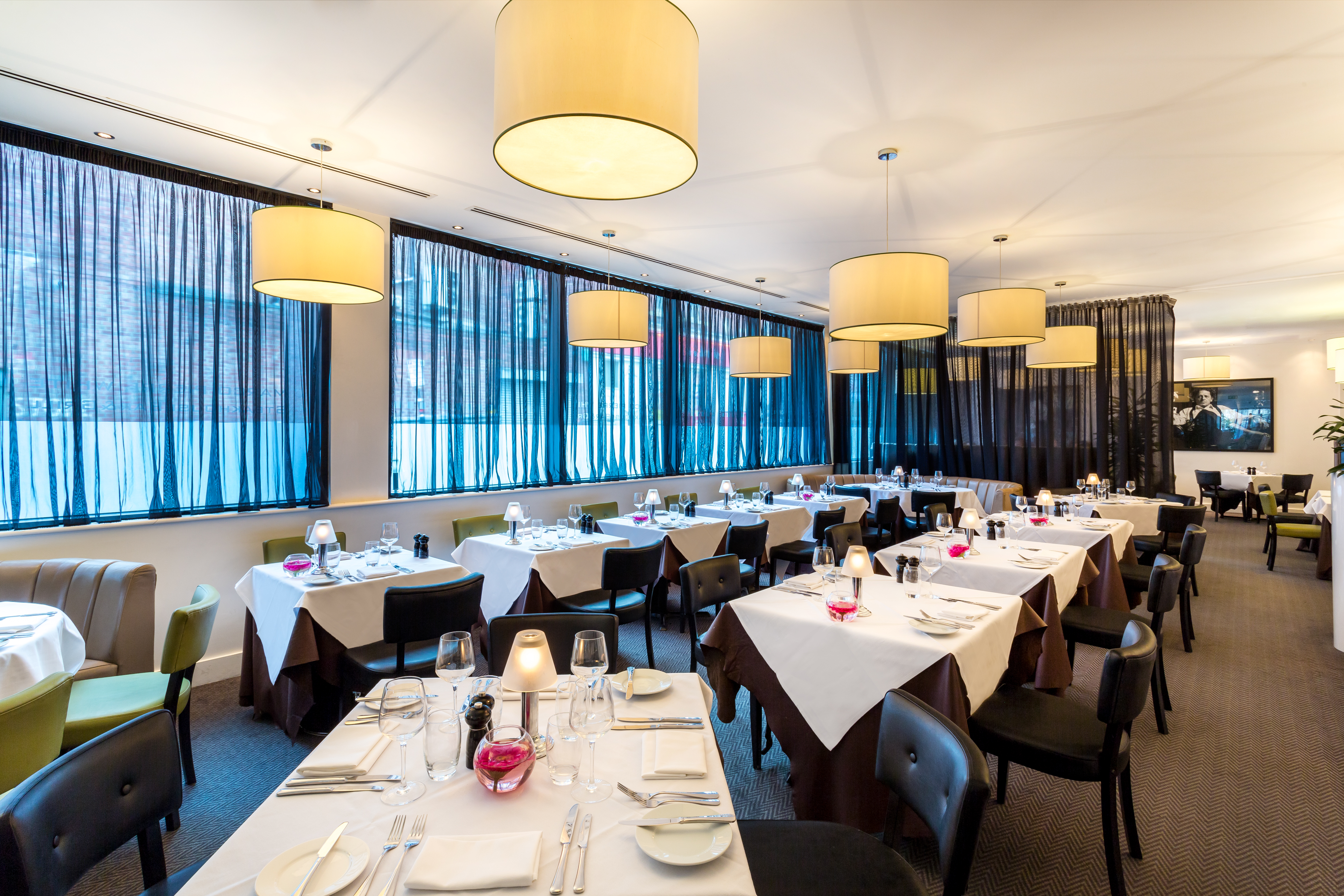 Back to the new menu. With some Summer switch-ups, the menu is steak-focused with some great additions including the Wheelers Coq and Shrimp Curry (£18.50) and Marco's Baked Macaroni Cheese, with Poached Hen's Egg (£13.50). There are burgers and salads as well as a vegetarian section too.
One of the reasons I really love dining at MPW is that the menu is consistent. Its good hearty food with a twist of sophistication and that really resonates. I know I'm going to get a delicious meal that is also really filling.
I opted for Wheeler's Crispy Calamari (£8.95) to start. I've had the calamari a few times before and it is one of my favourite hors-d'oeuvres. The portion size is just right, so much so that it doesn't overshadow the main. Served in a light batter simply teamed with fresh lemon and some tartar sauce this dish really hits the spot.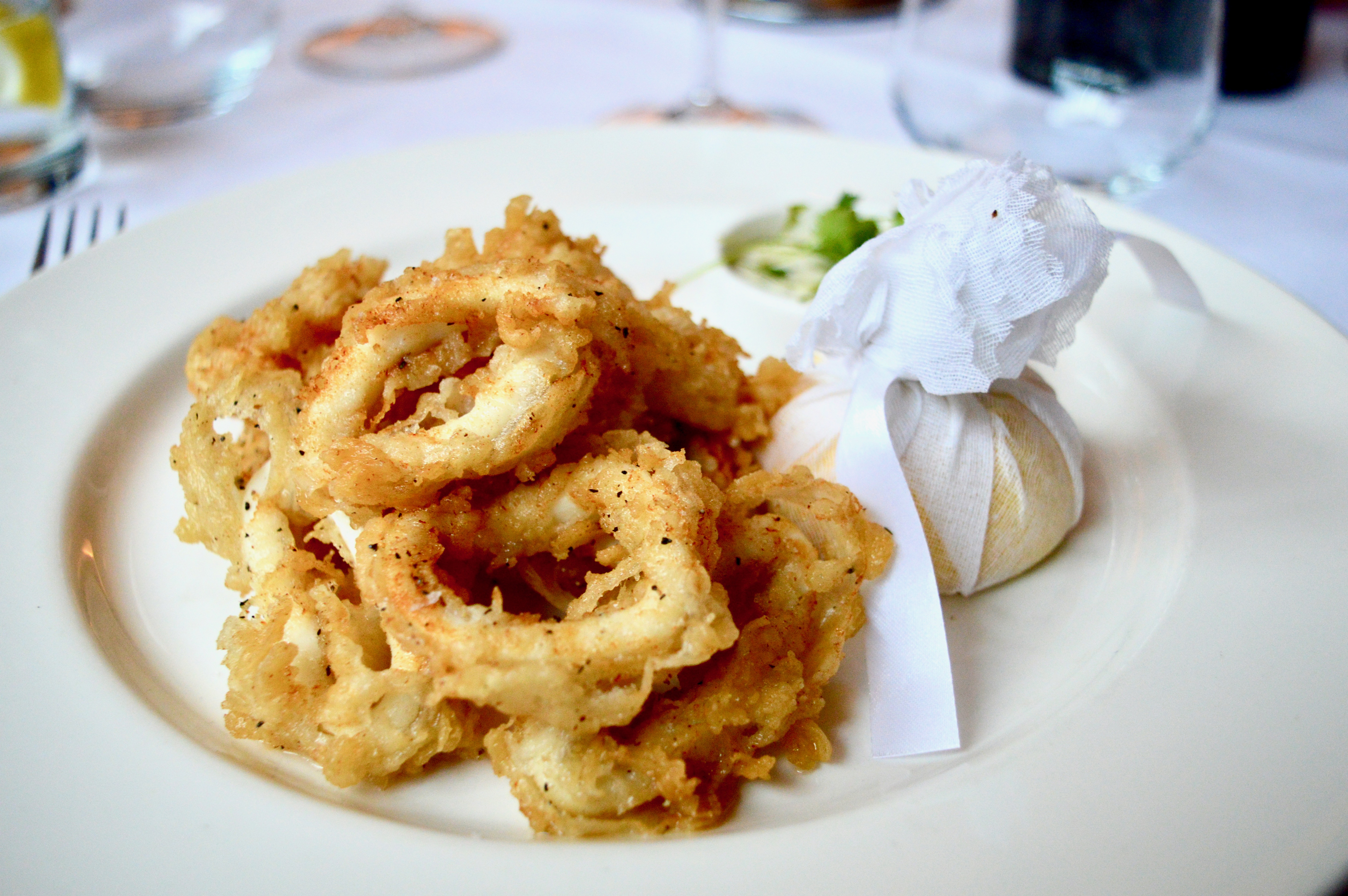 Around the table was also the Farmhouse Salad (£7.95/£12.50). Ham hock, romaine lettuce, hen's egg, Gruyère cheese with Mr White's salad cream.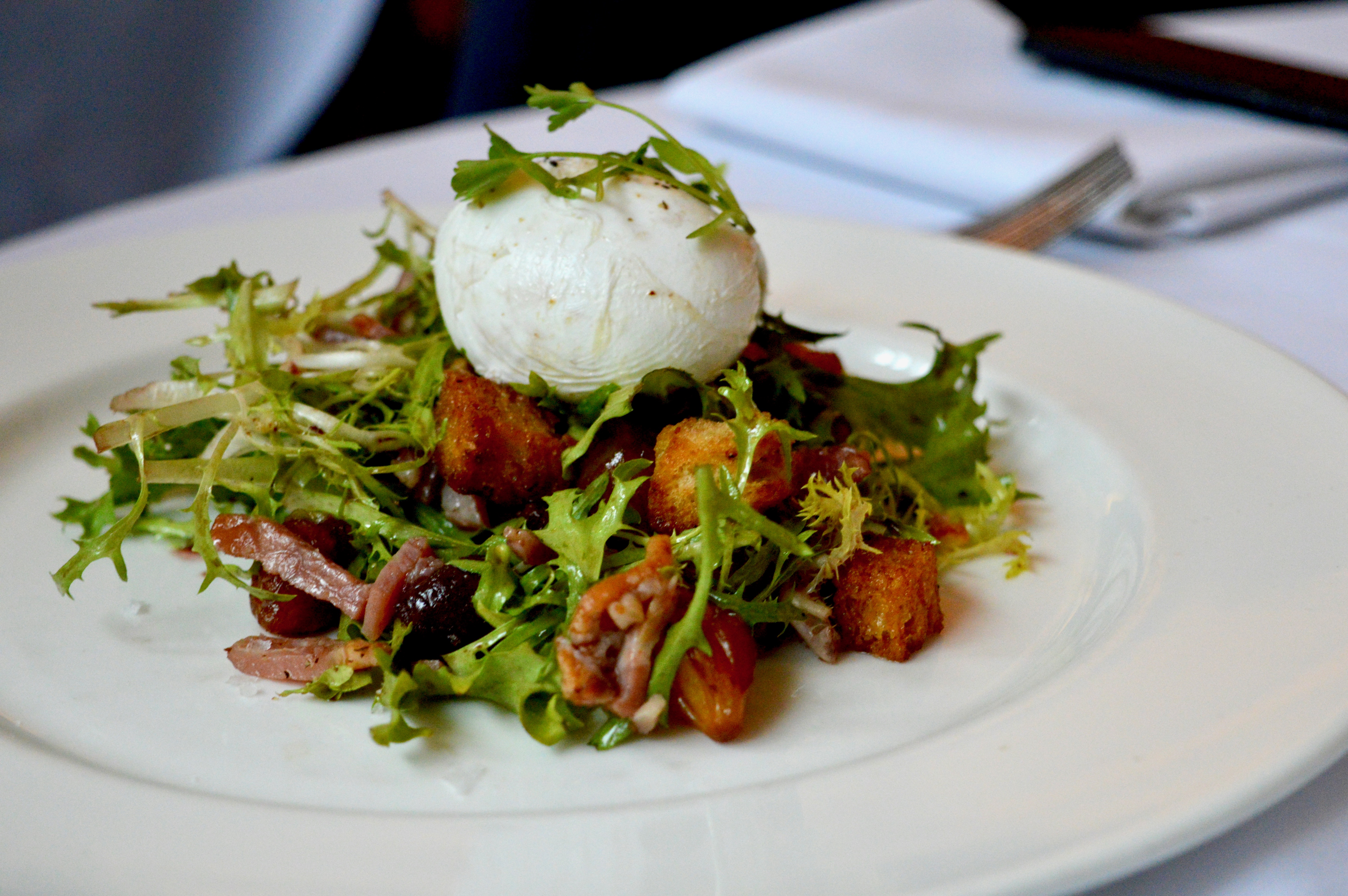 For mains, I did opt for a steak. The 8oz Grilled Centre Cut Fillet (£32.50) to be exact this was served with chips and tomatoes and I added garlic mushrooms to drizzle over. Cooked medium, this was the first time I'd had steak at Marco's.
Every time I've been previously I had been vegetarian and always opted for the fish pie (when it's on the Winter menu it comes highly recommended), so I was excited about my steak. Of course, it was cooked to perfection. It was medium right through. The cut of meat was exquisite and it rivals the best steak I've had in the city at Porterhouse. Actually, this was the best steak I've had in Newcastle. Served simply I thoroughly enjoyed my main.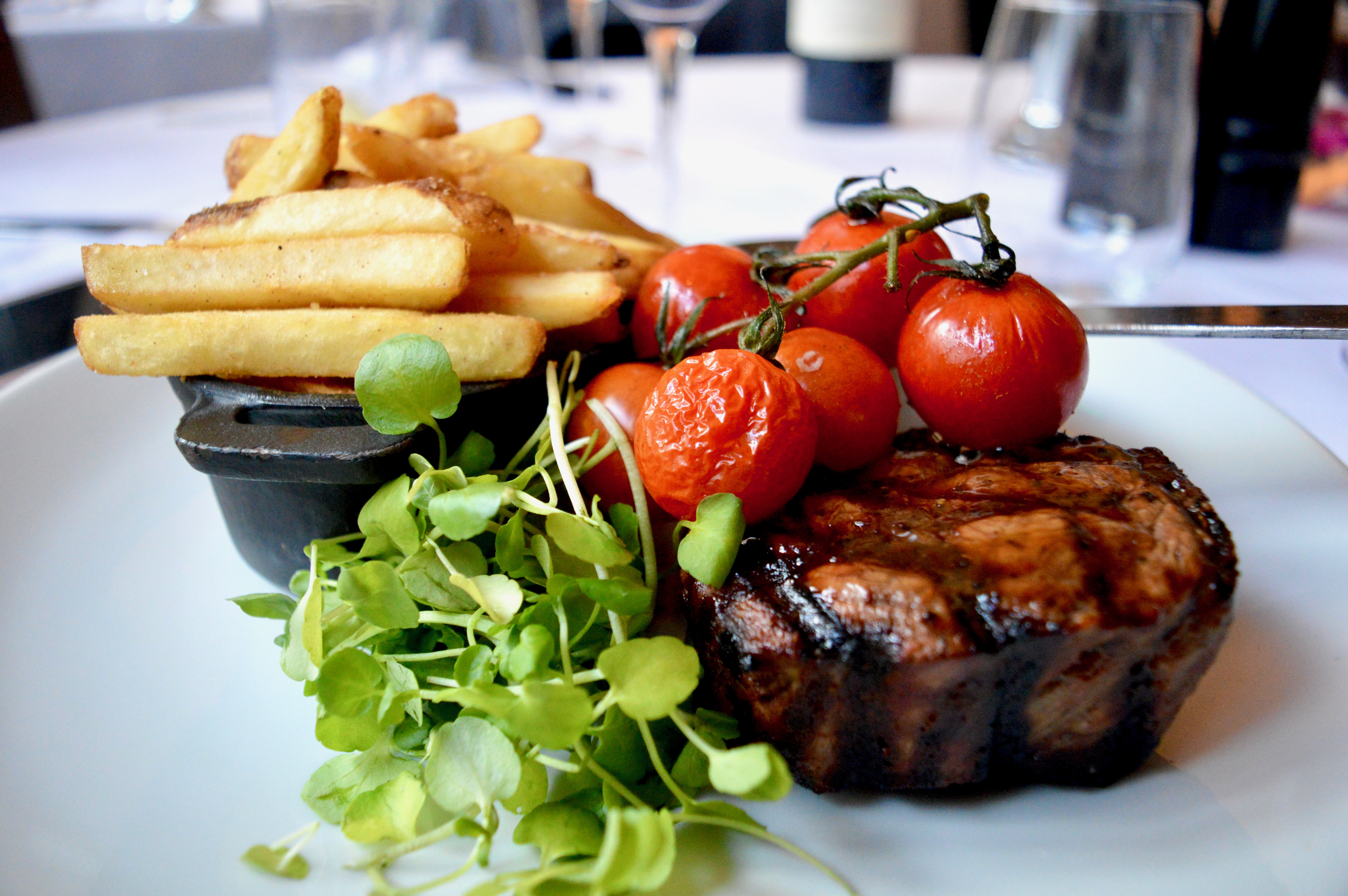 Other dishes around the table included; Roast Rump of Lamb a la Dijonnaise (£24.50), served with gratin dauphinoise, haricot vert, rosemary roasting juices.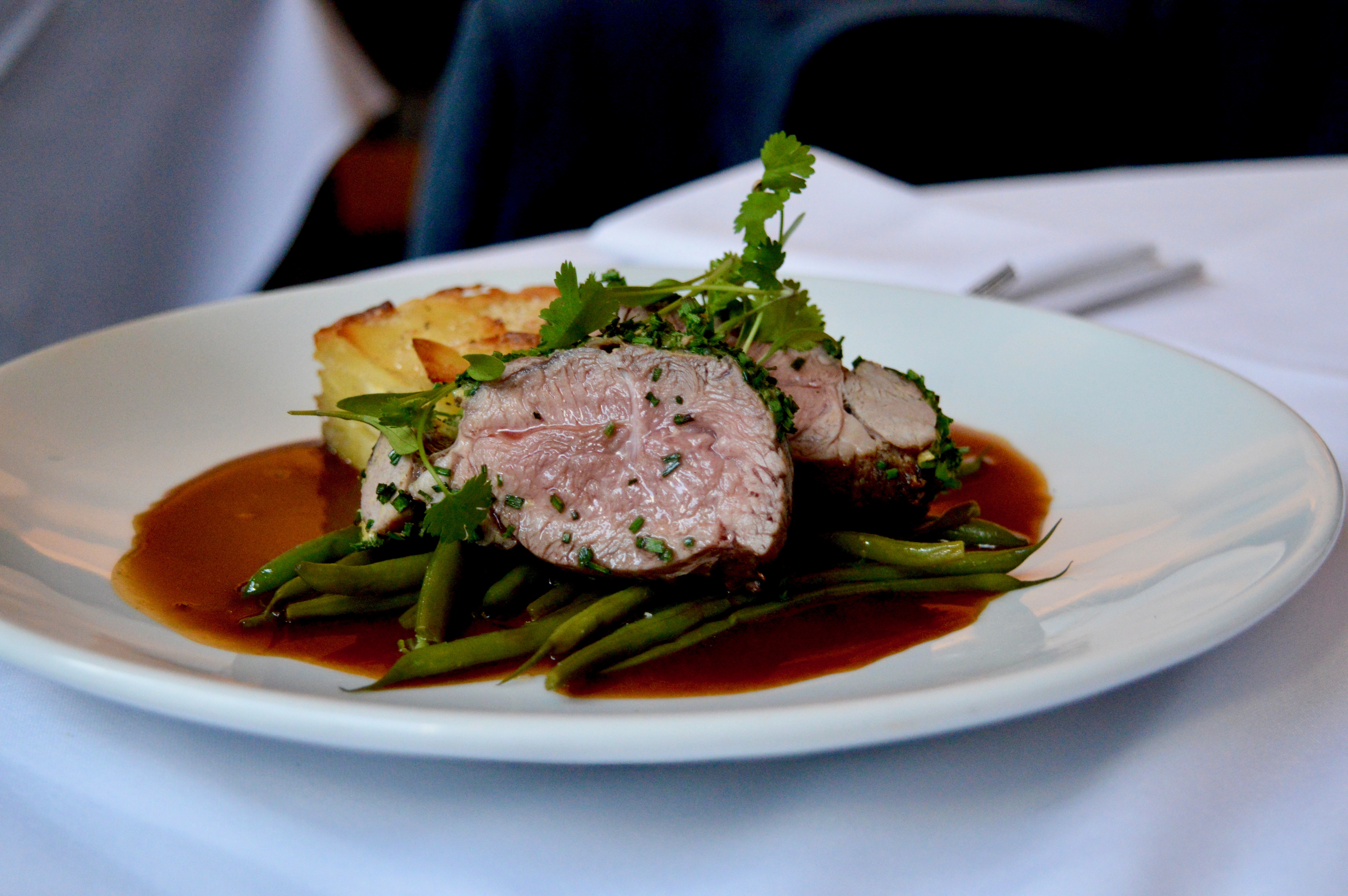 The Alex James burger (£14.95), which was stacked high with melted blue cheese and crispy streaky bacon. Served on a brioche bun with pomme frites and of course the signature Marco knife in the top.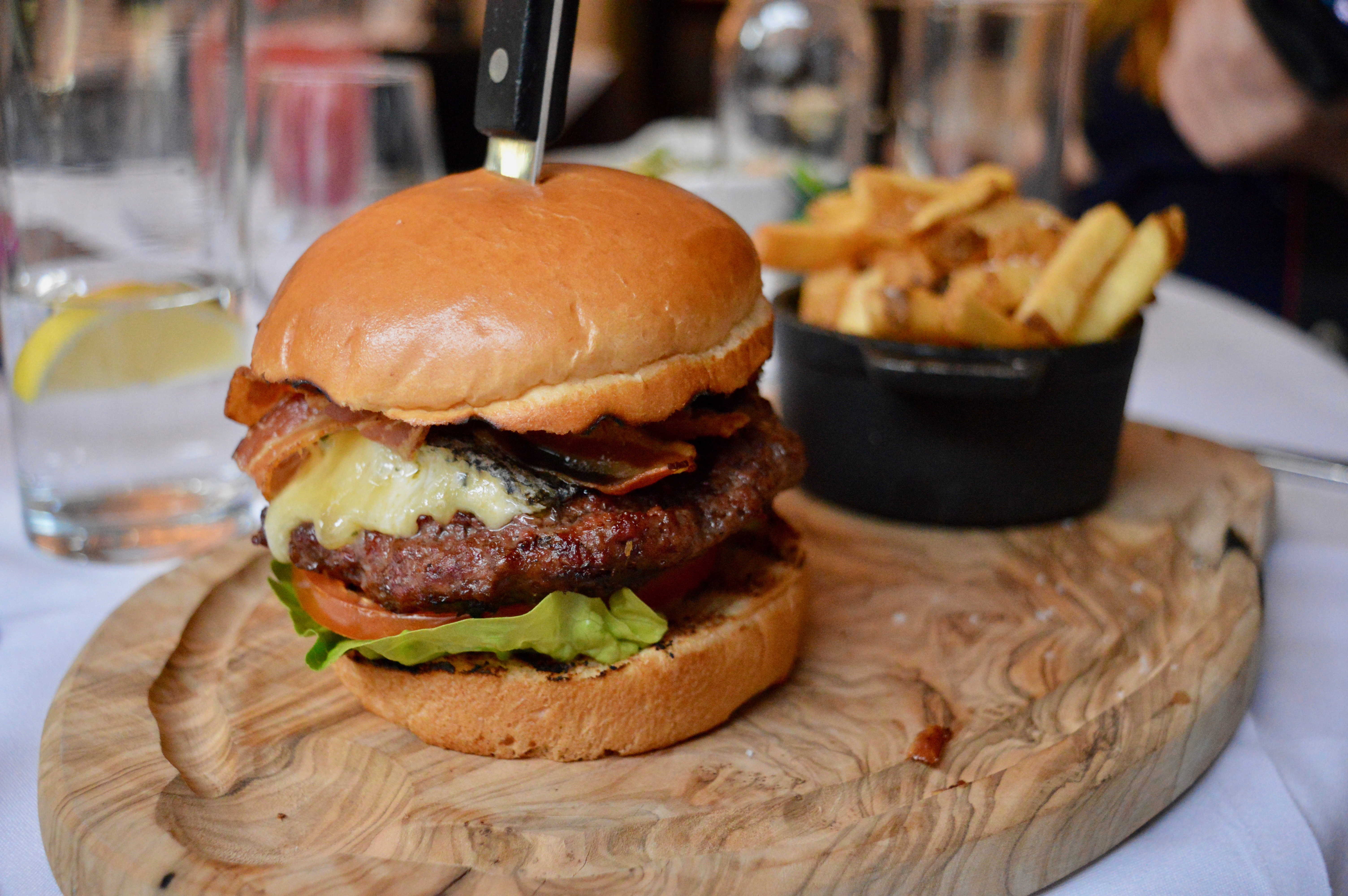 Finally, and this was sheer glutton we enjoyed dessert. Of course, I can't help myself when there's a Mess on the menu. The Box Tree Mess (£6.95) is billed on the menu as the perfect mistake and it was just that. It just was the most perfect Eton Mess mashup ever, sadly though my eyes were bigger than my belly and I couldn't finish it all!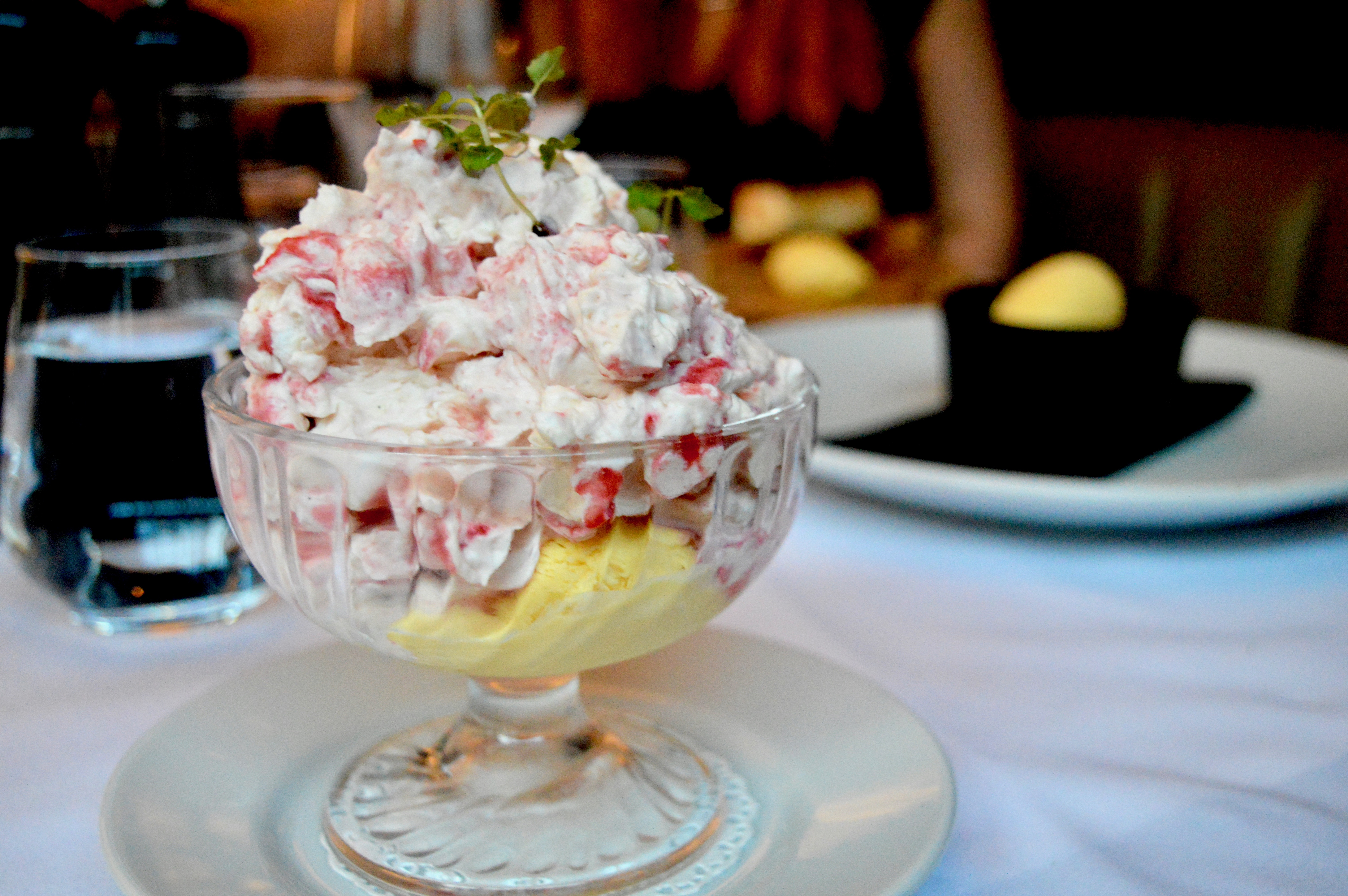 Other desserts which looked delicious included; Mr White's Billionaire's Shortbread, Rich Caramel & Gold Leaf (£7.50).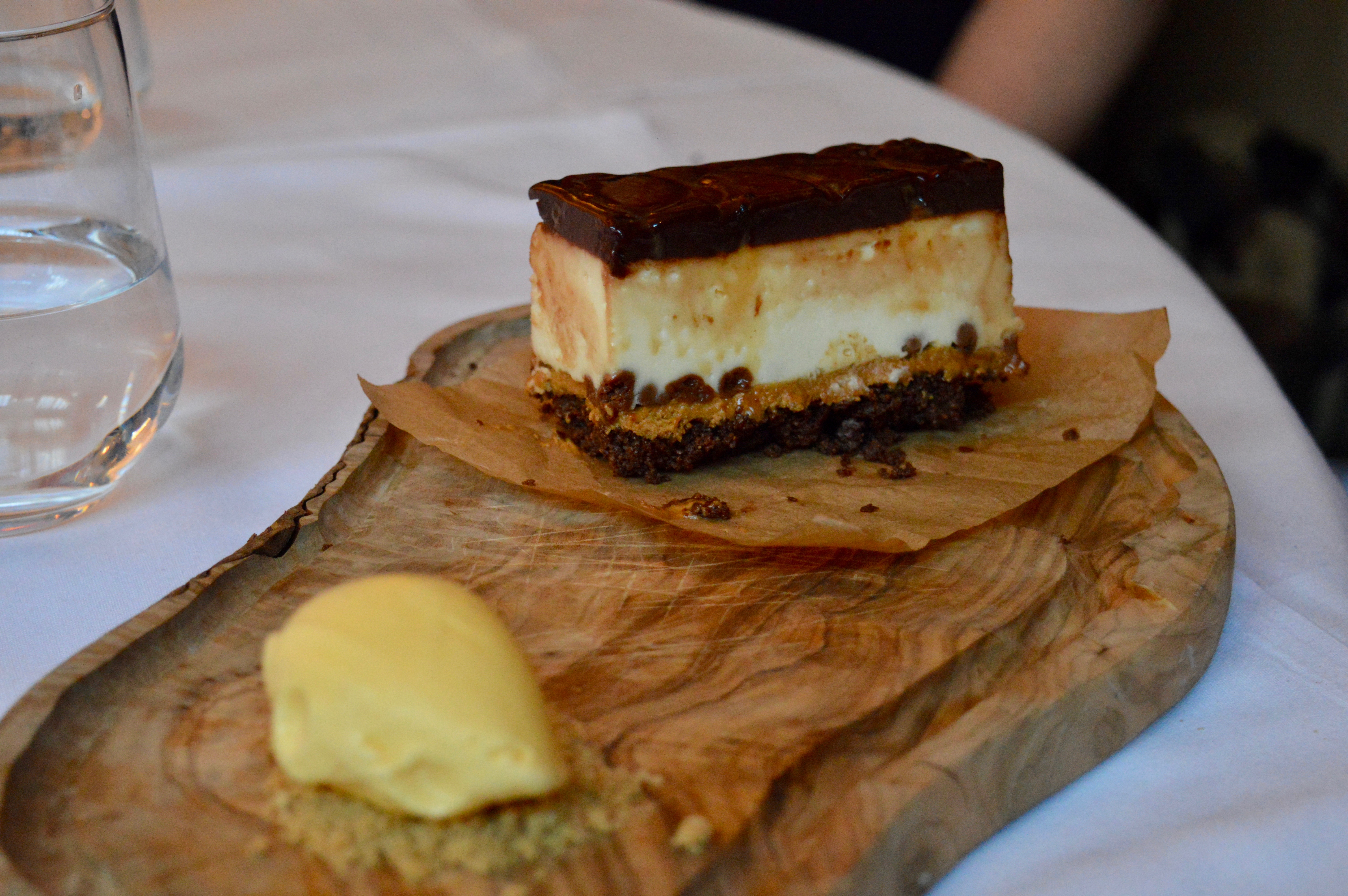 Baked vanilla cheesecake with fresh blueberry sauce (£6.50).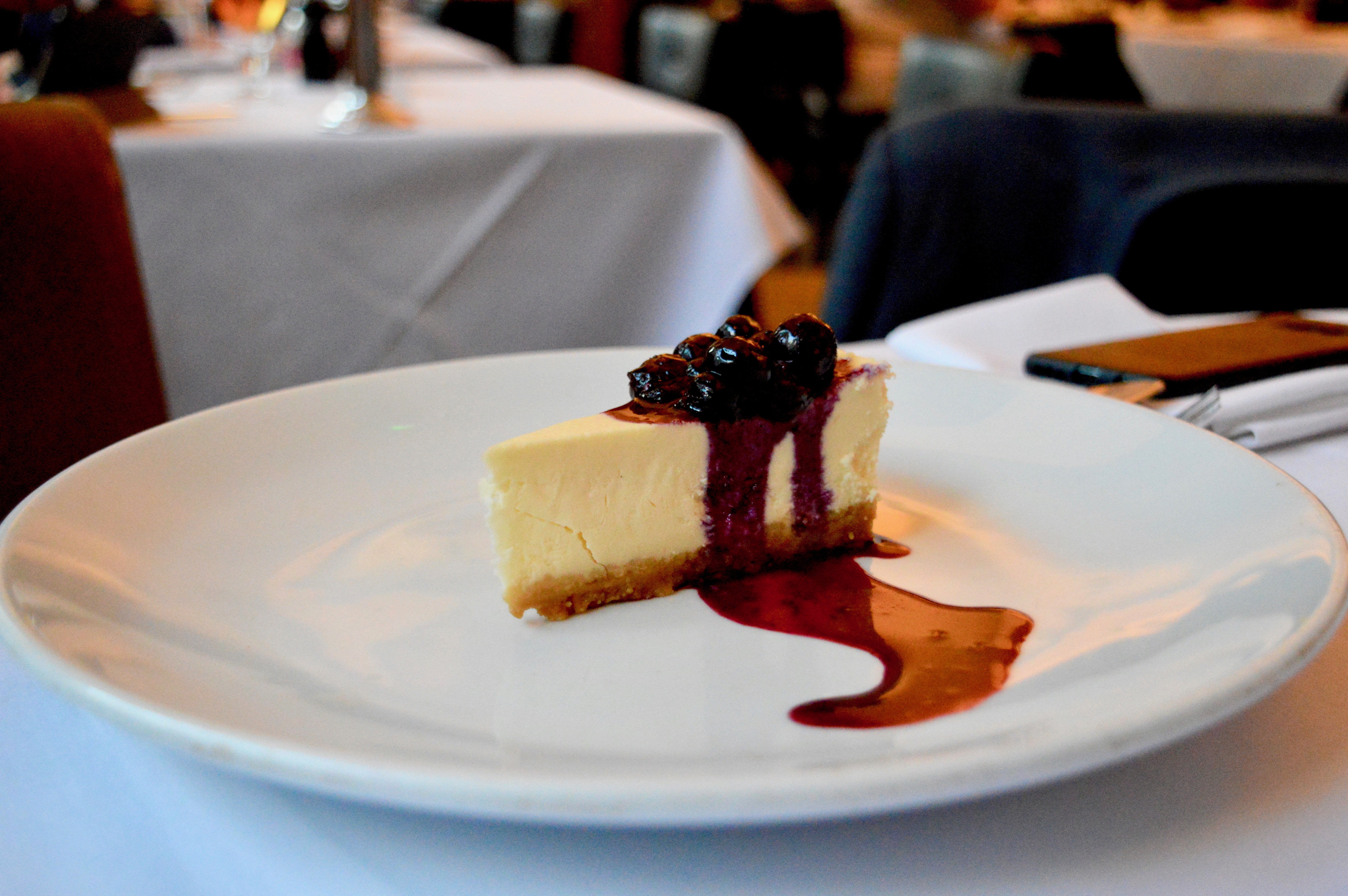 Finally; freshly baked crumble of the day served with vanilla ice cream (£6.25)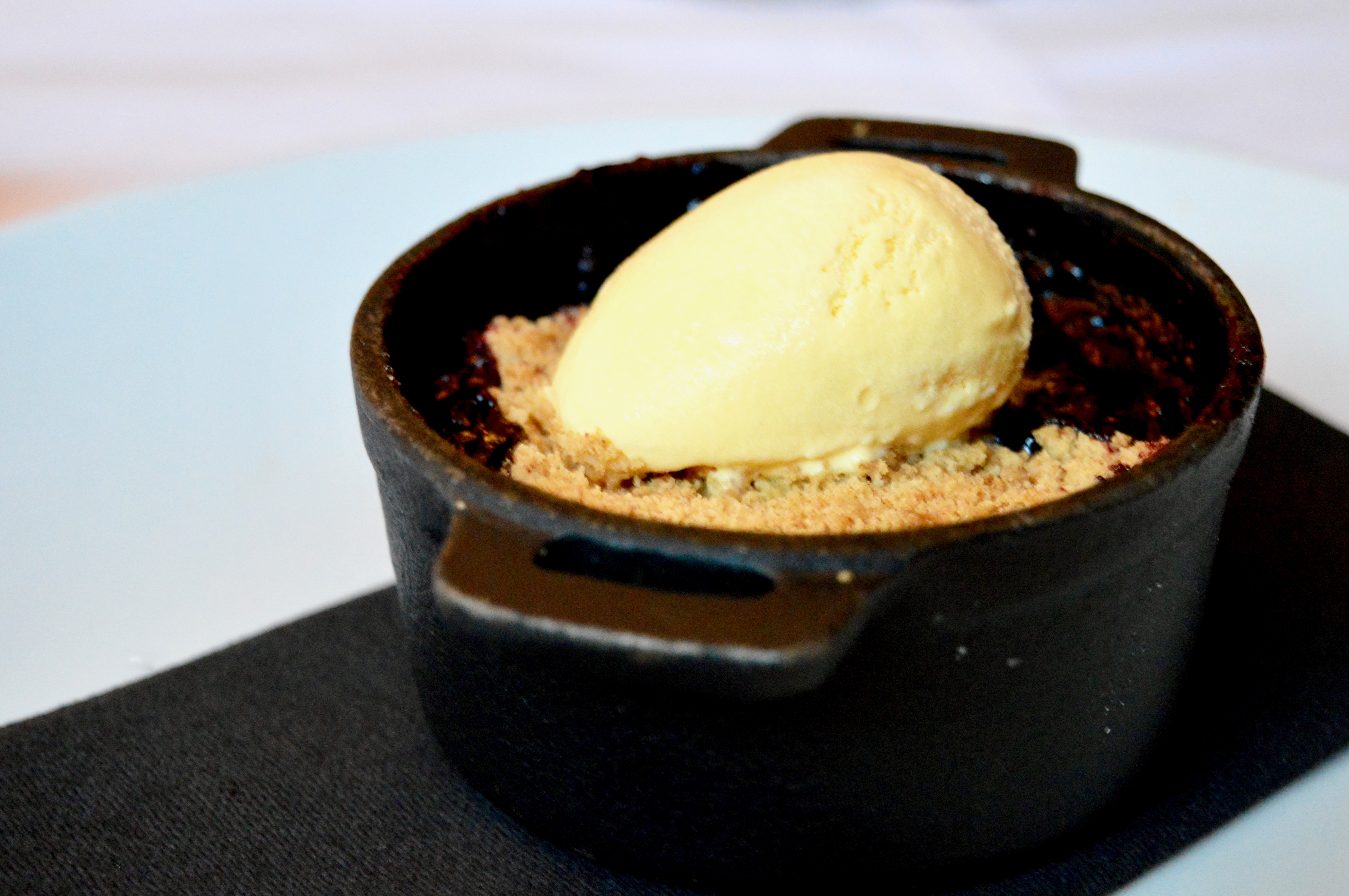 Marco Pierre White Steakhouse Wine Pairing.
I paired my meal, in particular, my steak with Malbec, Salentein Barrel Selection, Valle de Uco, Mendoza, Argentina (£40). Great depth of flavour with oaky notes and dark fruit. Produced with Argentina's national grape.
The quality of MPW's never ever waivers. It's always high standard and the food is exceptional. If you're visiting Newcastle or if you're a local looking for unparalleled food, atmosphere and service then you've got to pay Marco Pierre White Steakhouse inside Hotel Indigo a visit.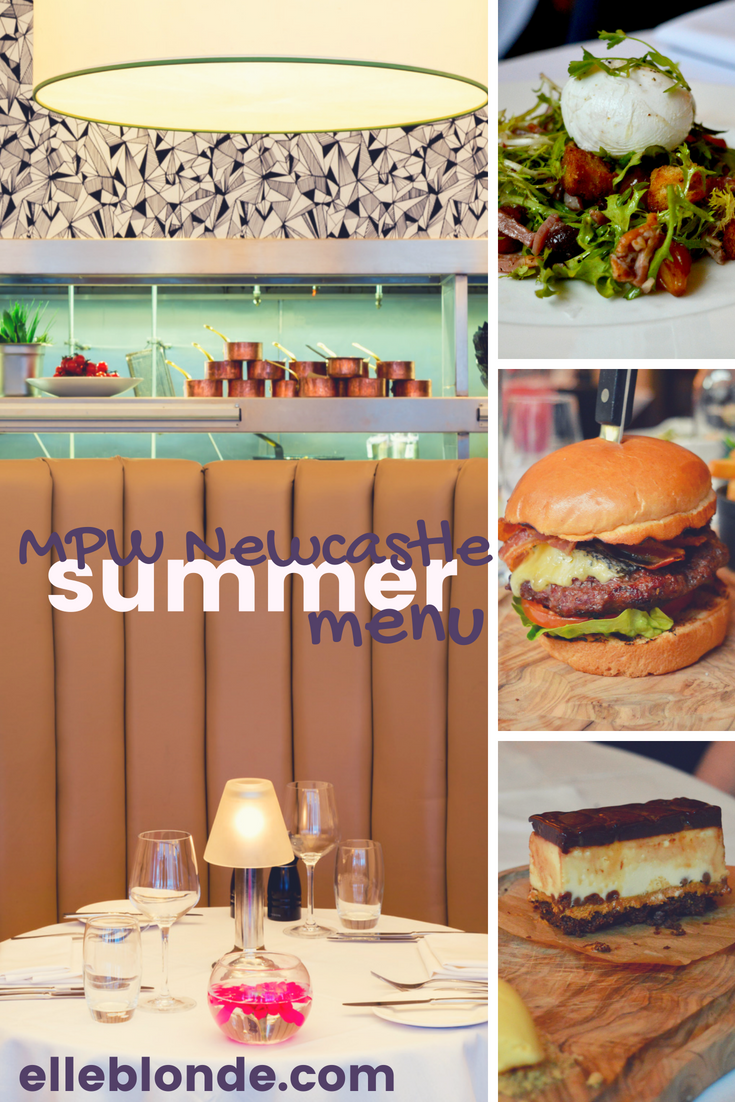 Disclaimer: This meal was provided complimentary, all views are our own. Read more about disclosure here.