Being a Whitley Bay local all my life I've watched the evolution of Park View. Even having a few shops of my own on there when I first went into business. With the street a cosmopolitan haven juxtaposed with Whitley Bay town centre around the corner it's lovely to see more and more new artisan businesses opening up.
The other week I headed to Kith & Kin with an old friend for a catch-up brunch. She chose for us to visit here as it's one of her favourites. For me, it was my first time visiting.
Situated at 172 Park View, the family-run coffee & kitchen is open from 8:30-5 daily. Serving up a refreshing all-day menu they also cater for vegans, vegetarians and gluten-free diets.
Kith & Kin is really size deceptive, heading in there's some window seating and a few tables by the counter. Head around the back and there's a whole other section to the cafe. I don't feel cafe is the right description of this lovely little discovery. It's so much more than a cafe. Everything from the decor to staff to the food is curated and cared for.
With homemade cakes and protein balls in the chiller cabinet and a plethora of teas, coffees, hot chocolates and even an extensive wine and cocktail list. There's something for everybody. Whatever time of day. Hey, it's 5 o'clock somewhere and you've got to have a cocktail with your brunch right?
Want to discover more restaurants in and around Newcastle City Centre? We've got you covered with our 'Ultimate Newcastle Food Guide'. 

On this occasion though, I ordered a pot of Peach Sencha (£2.70) because you know peach tea is my absolute favourite. To eat, I opted for The Mexican breakfast (£8.55) and Abbi went for The Aussie  (£8.50).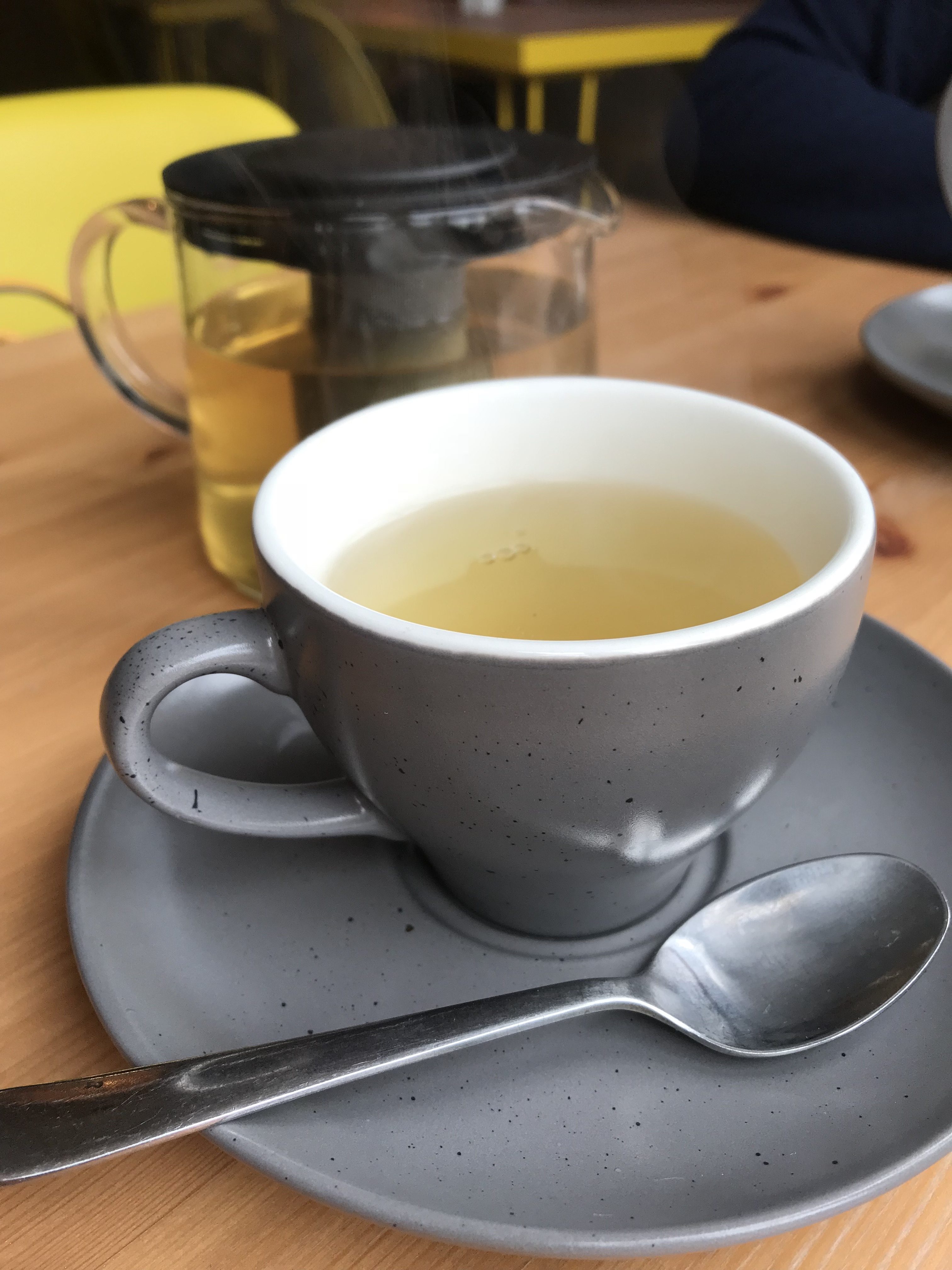 The Mexican; slow-cooked black beans, green and red chilli salsa, zesty avocado smash, grilled tortilla, fried free-range egg, minted yoghurt, fresh lime & coriander. I did add Nicholson's Chorizo for an additional (£2.50).
If you're not familiar with Nicholson's it's the Park View butcher which has been open over 70 years. It's always full of hustle and bustle and they serve up some amazing pre-made dishes as well as great prime cuts. I really love how Kith & Kin are keeping it local with the addition of Nicholson's on the menu.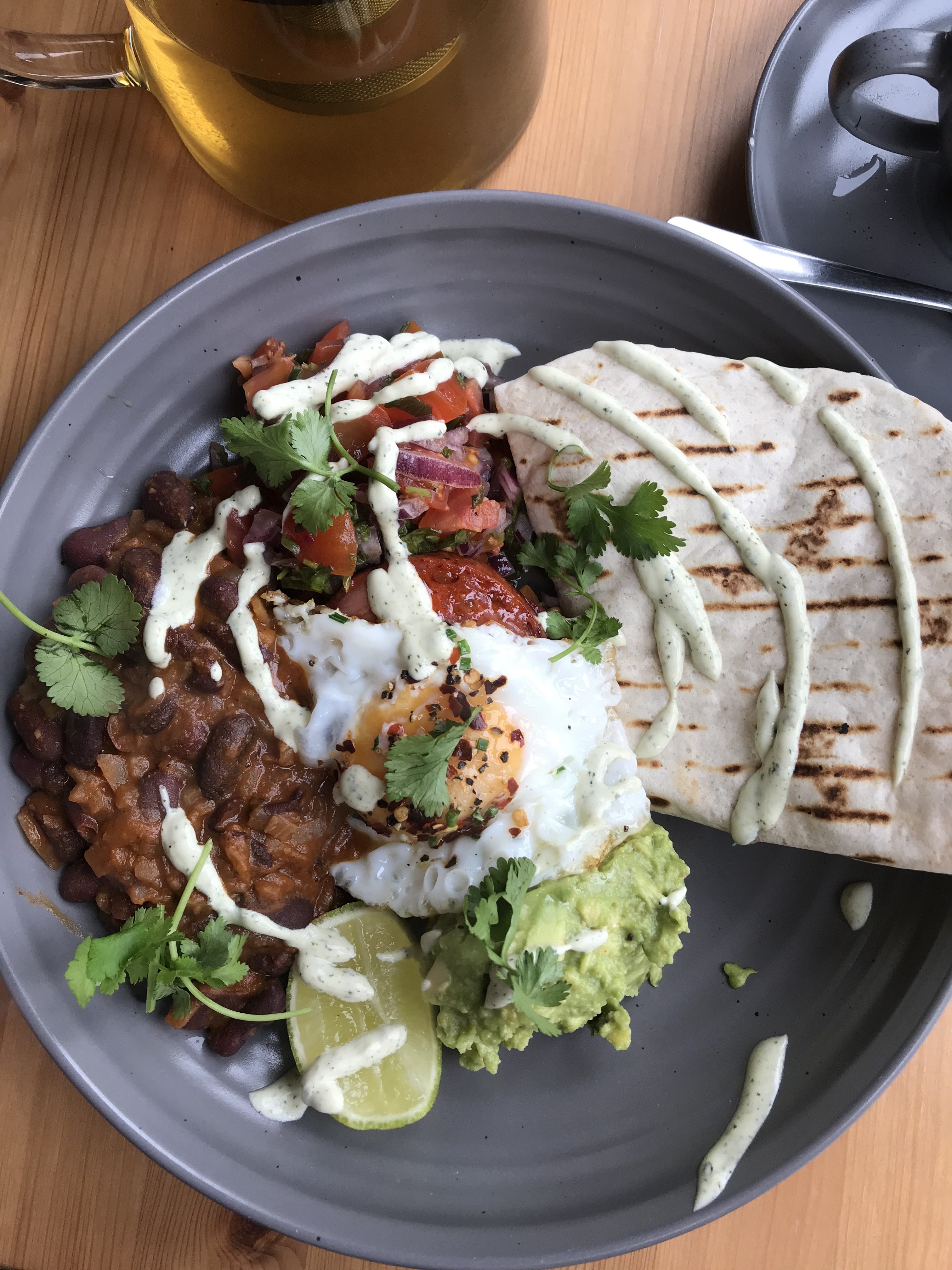 Abbi's Aussie breakfast included grilled halloumi, homemade beetroot hummus, sautéed mushrooms and kale, fried free-range egg, fresh herbs, sourdough toast, sukkah, fresh lemon & herb olive oil. You can add Nicholson's streaky bacon to this for an additional £2.50.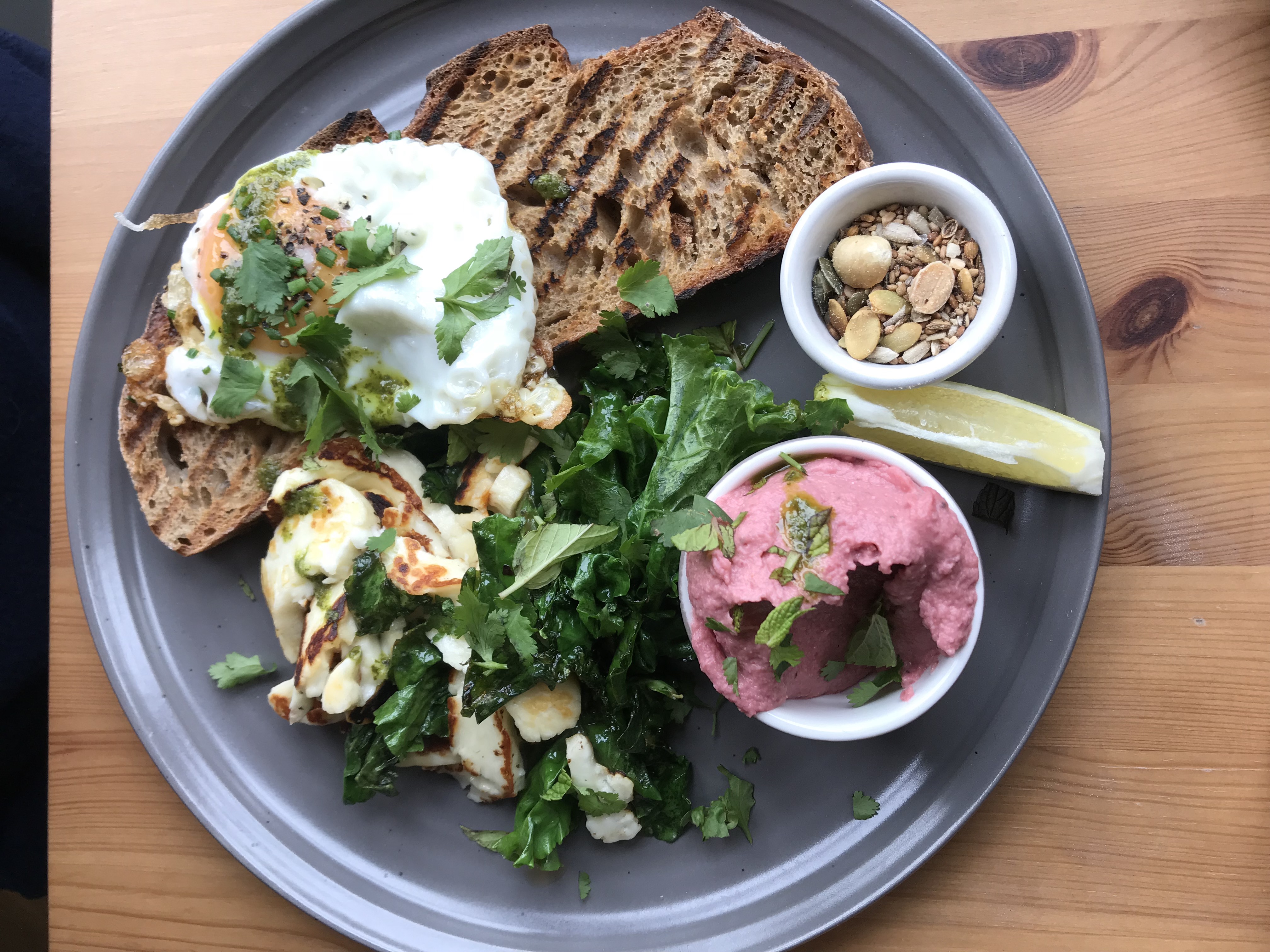 The menu is primarily breakfast/brunch based. There are some great choices on the menu including a Steak Sarnie and Bulgarwheat Tabbouleh. What I particularly love is that you can switch up any of the items on the menu to make each dish vegan, vegetarian or gluten-free which shows the care which has gone into the curation of the menu.
You want to know my thoughts on The Mexican, don't you? It was presented really well. Everything had been made fresh and the flavours were so intense. It was delicious and really enjoyable and comes highly recommended. Abbi's Aussie also looked so good. She commented on how fresh hers was too.
Zen-like.
The atmosphere was really relaxed and although it was busy we still both felt like it was quiet and almost zen-like. I highly recommend making a stop at Kith & Kin in Whitley Bay if you're looking for breakfast or brunch.
Have you been to Kith & Kin before? I would love to hear below in the comments section what you chose and what was your favourite. As always, if you have found this article of any value I would love for you to share it with your friends and family across social media and beyond!