Gin. It's so one of those 'twee' things right now. It's in cocktails, a feature on virtually every food-related television programme. A feature of some crisps – yeah really? So when The Botanist invited me to their Gin Masterclass Launch I knew I was in for a night of great drinks and some education about the heritage of Gin.
The Masterclasses have just launched and include 5 Gins which you learn all about and then can mix with your tonic and accompanying garnishes to really twist the taste. It's priced at £25 per head and do I really think it's worth heading along? Well, you'll probably have to read on to find out!
Related Read: Foraging, Botany & Summer Rain @ The Botanist
Ladies who Lunch: The Botanist, Newcastle

Set in one of the private rooms around a large 20 seater table 5 tumblers each were set out for us. Grapefruit, cucumber, lemon, juniper berries and pink and black peppercorns were lined in the middle of the table.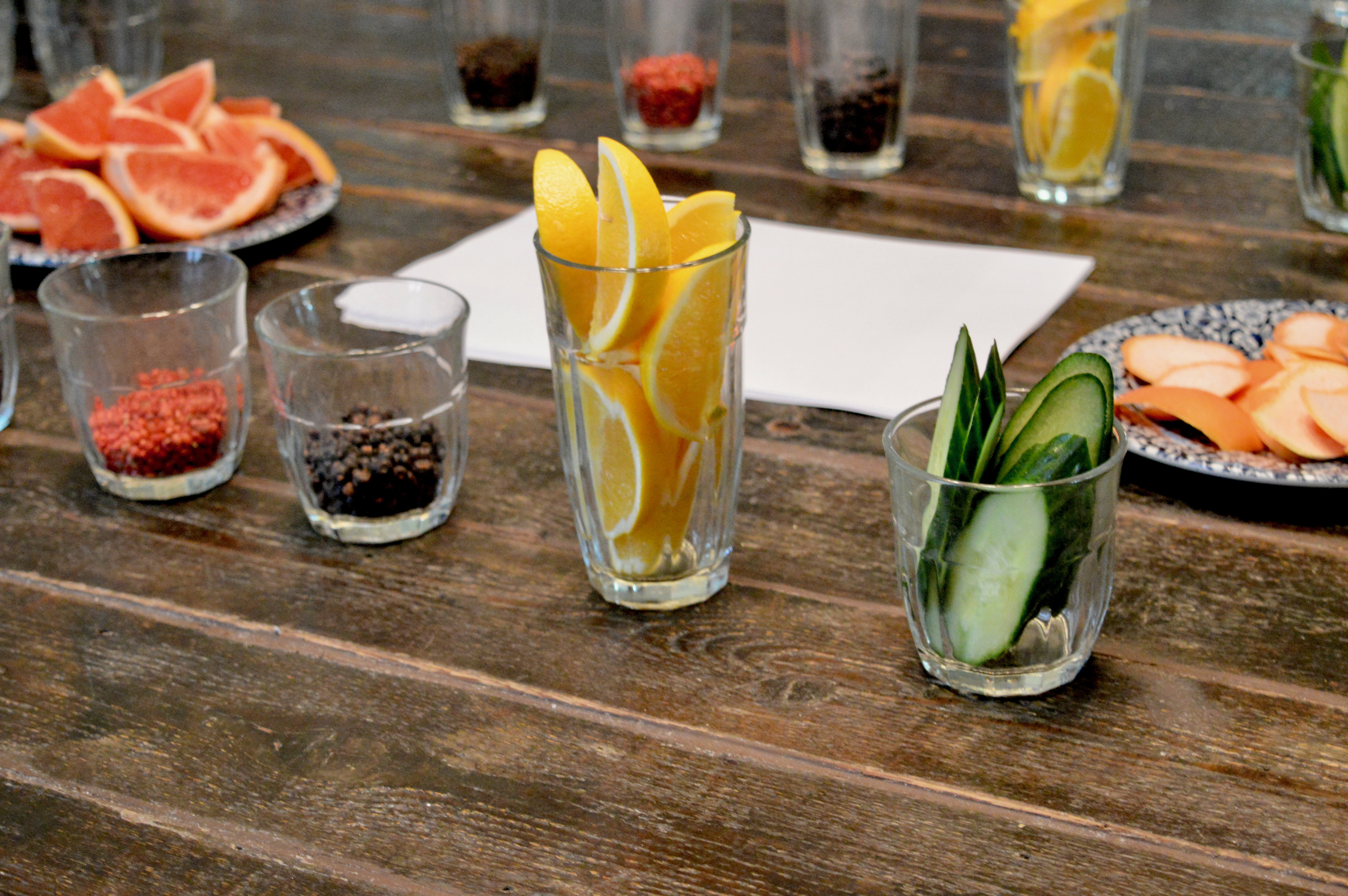 First of all, beginning with the history of Gin. The origins of how it was made, including the origins of Bathtub Gin and at one point drinking home-brew Gin was safer than drinking the water.
If you're a fan of Gin and/or history it's extremely interesting. I'm obviously not going to spill the secrets and all the history, therefore, you'll have to head to The Botanist's Gin Classes to learn more.
Fact: During the Plague Doctors filled their 'beaks' on their masks with Juniper berries thinking that it would absorb the Plague – research says otherwise.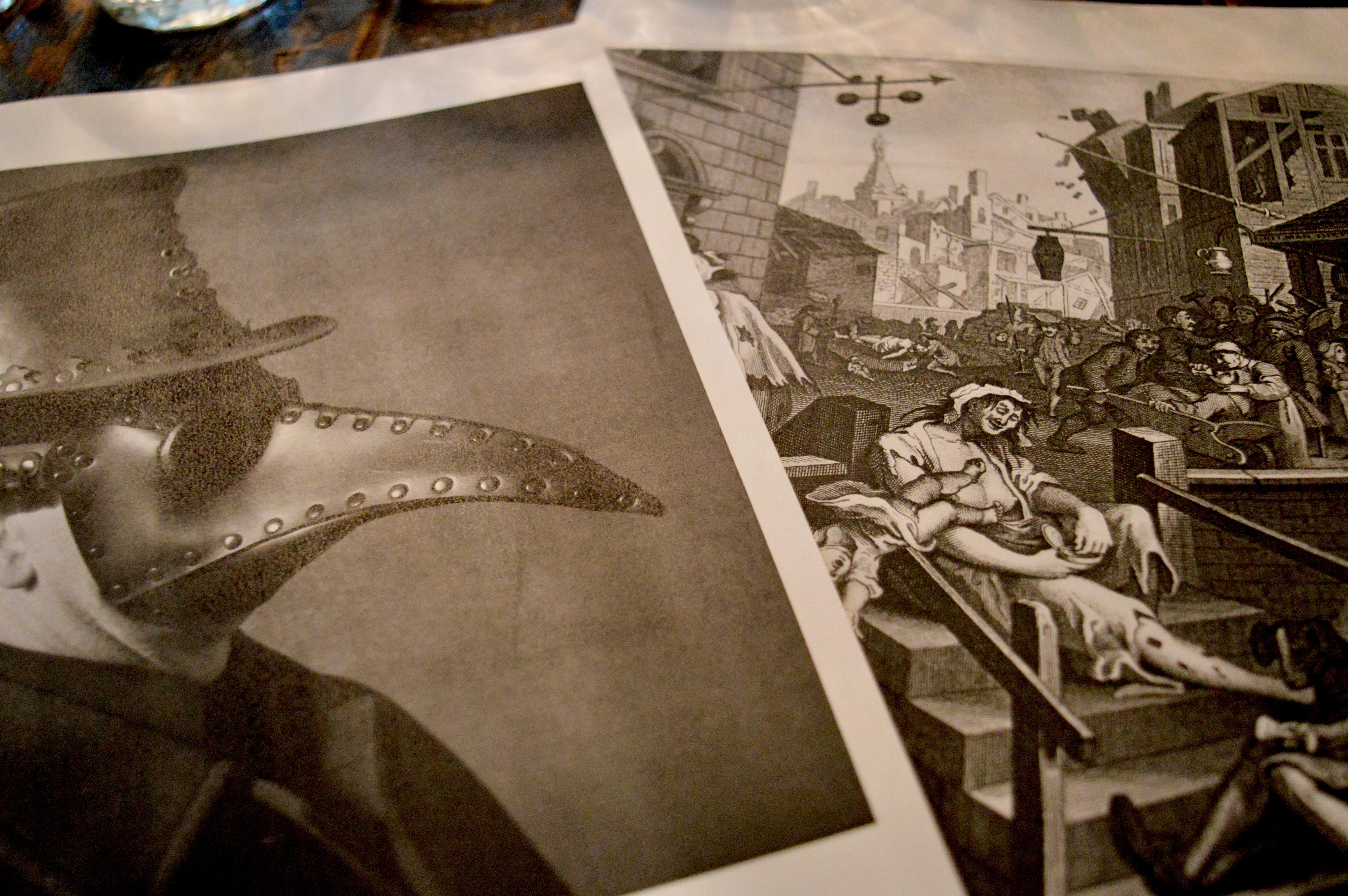 After our whistle stop tour of Gin through the years, we moved to our first Gin.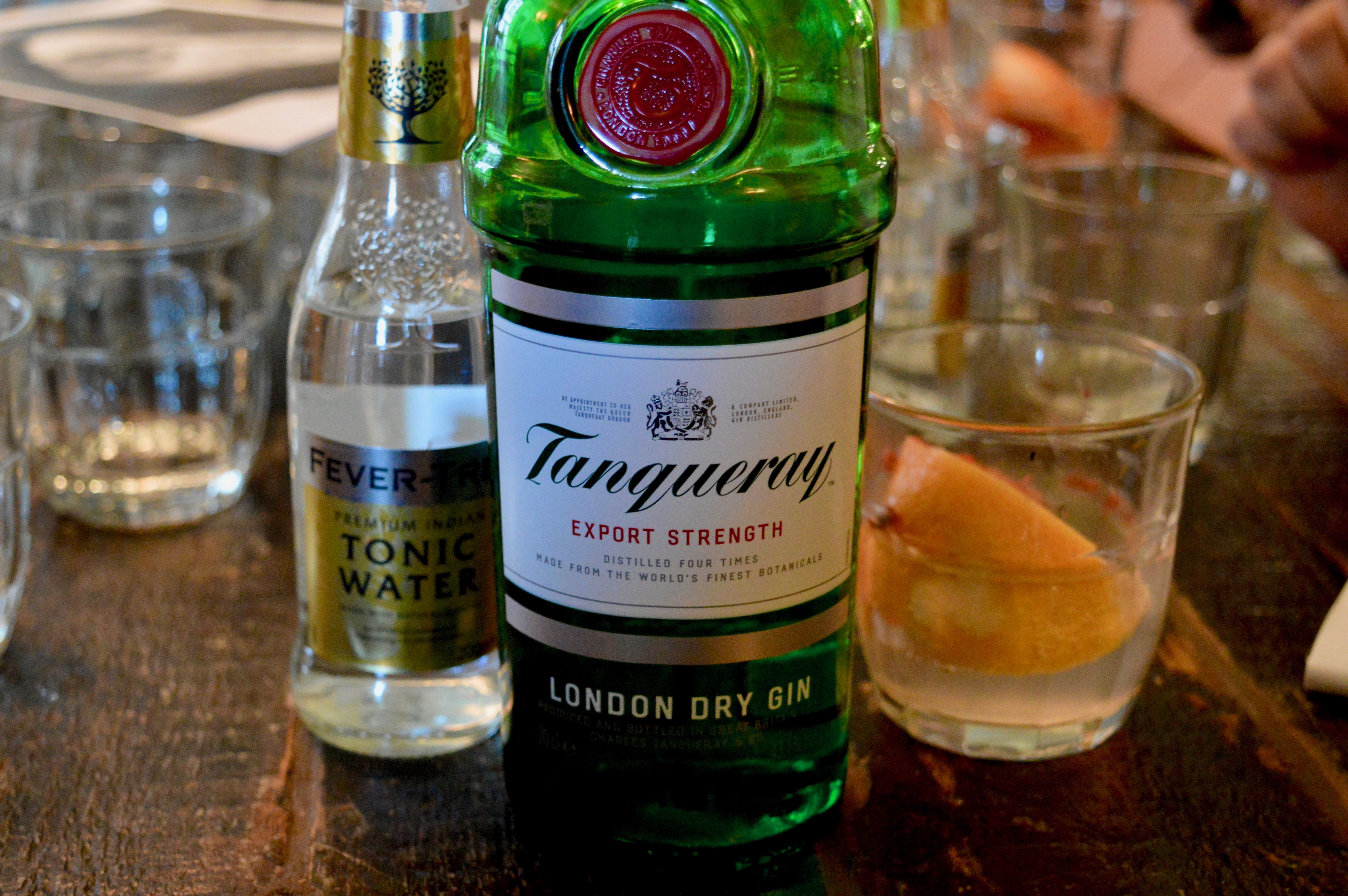 This London Dry (I'll explain that in a bit) was first created by Charles Tanqueray in the 1830s, which remains unchanged today mainly because it is regarded as the number one Gin as voted by 50 Bartenders in 2016. His bold flavourings which mix a 4 piece orchestra of botanicals give the Gin that signature flavour as it makes sweet music in your mouth. The four botanicals used are juniper, coriander, angelica root and liquorice. It is sold at Special Dry 47.3% ABV (The United States and Canada) Export Strength 43.1% ABV (The United Kingdom and Sweden).
Paired usually with tonic (always Fever-Tree) and a twist of lime. The flavour can be changed dramatically by adding lemon and rosemary or pink peppercorns. I almost always would recommend the peppercorns as they bring out the coriander and liquorice really succinctly.
A 'London Dry Gin' – the term refers to the style of gin-making rather than the location of where the gin is produced. Traditionally, a gin bearing 'London Dry Gin' on the label would have been distilled with more aromatics, particularly citrus, than foreign gins. They bestow an emphasis on the juniper. However, this isn't necessarily the case anymore. The only legal requirement of London Dry Gin, as opposed to other styles, is that the botanicals are added during the distilling process. Rather than being added later as flavourings. Likewise, adding sugar or colourings is not permitted.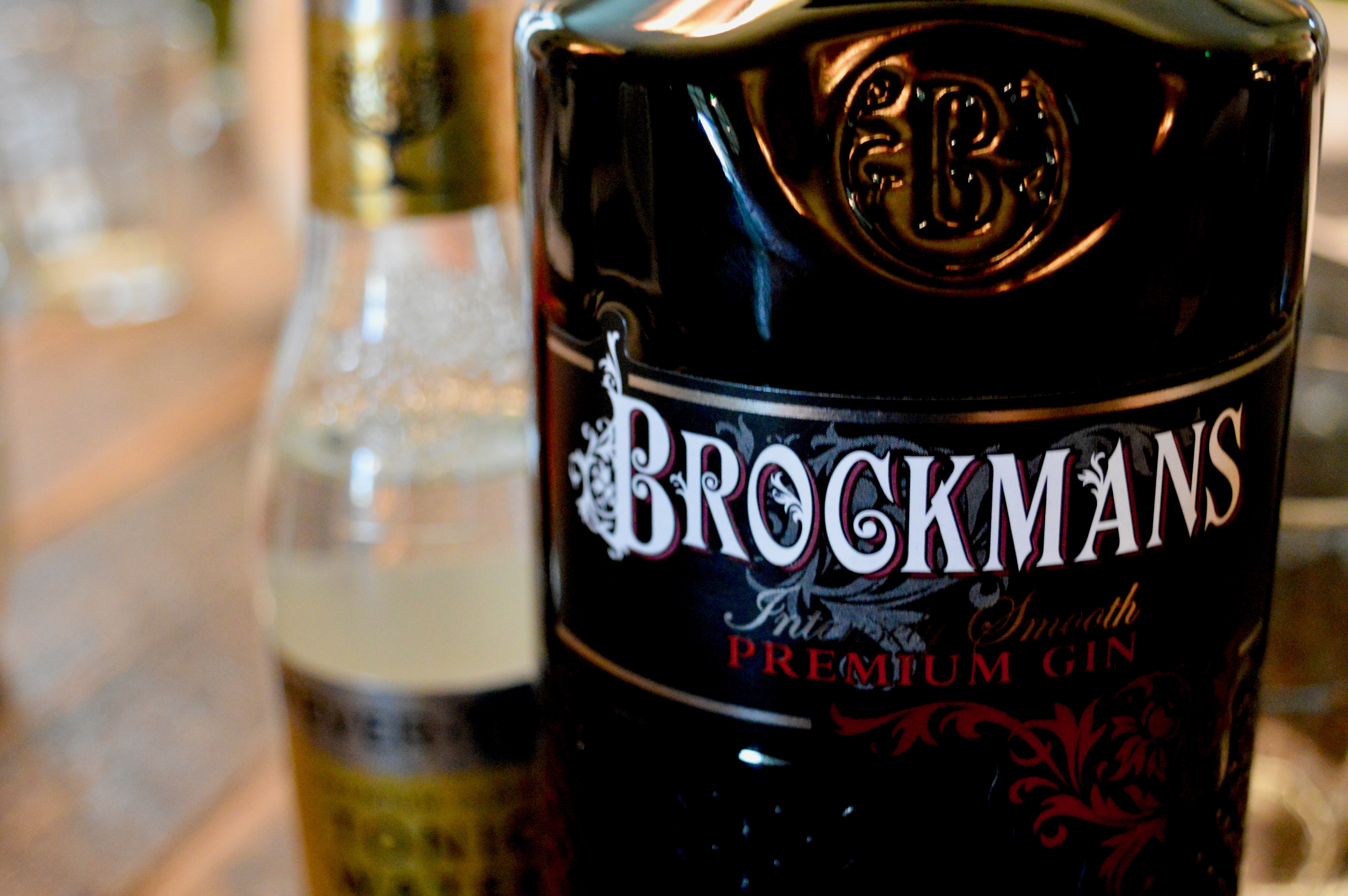 If you ever checked out my 'Gin Festival' post you'll have seen that Brockmans was my favourite Gin at the festival (that I tried anyway!). While shaken in a berry cocktail on that occasion I was intrigued as to what would pair with this Gin to give it an iconic flavour.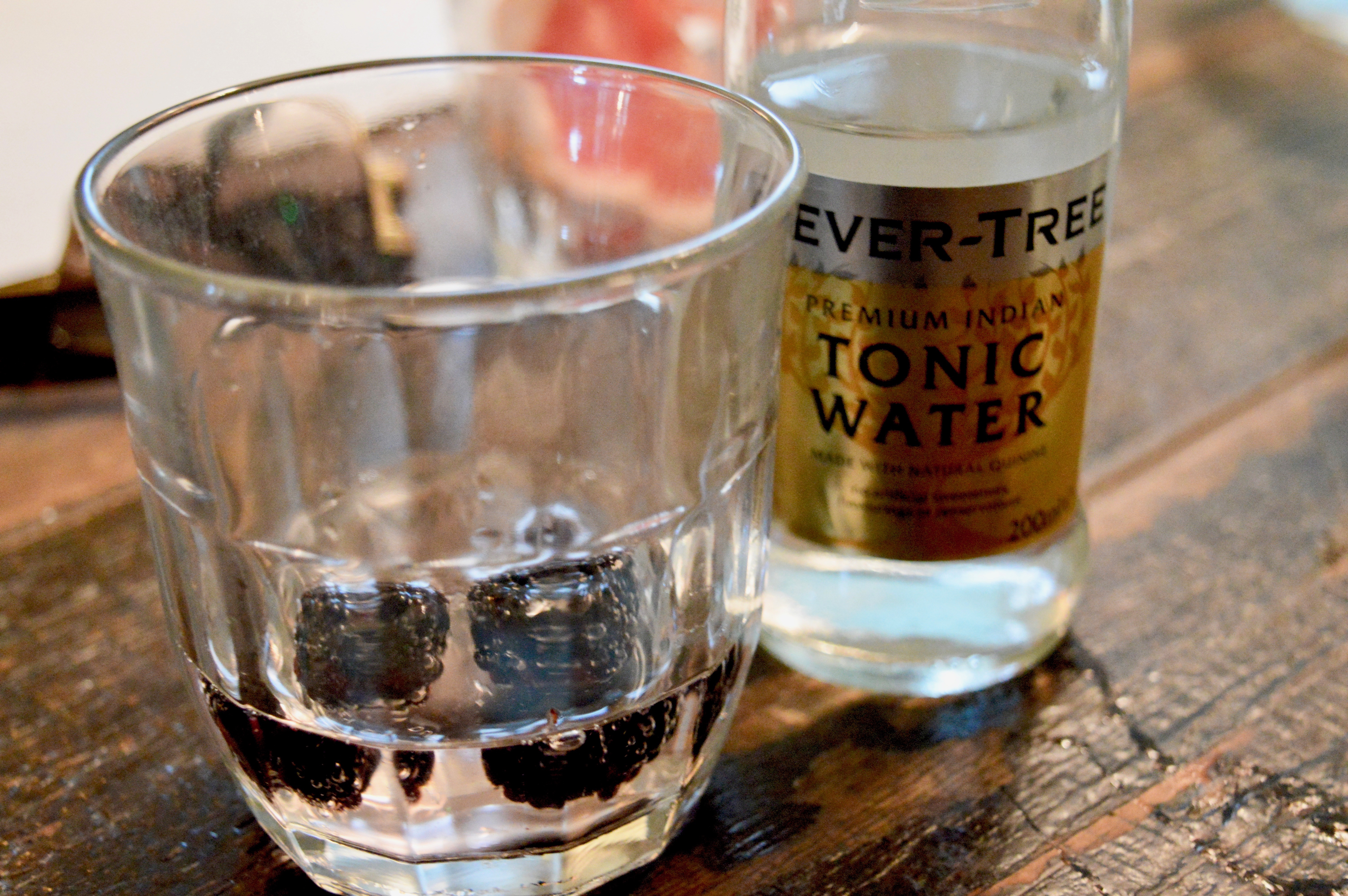 Packed with 11 botanicals; juniper, blueberries, blackberries, cassia bark, liquorice, lemon peel, coriander, angelica, orange peel, almonds and orris this Gin already packs a punch. These 11 super additions to create the Gin are globally sourced, fine botanicals to ensure a premium taste.
The mysterious black bottle really creates intrigue and served with fresh blackberries makes for quaffable drinking.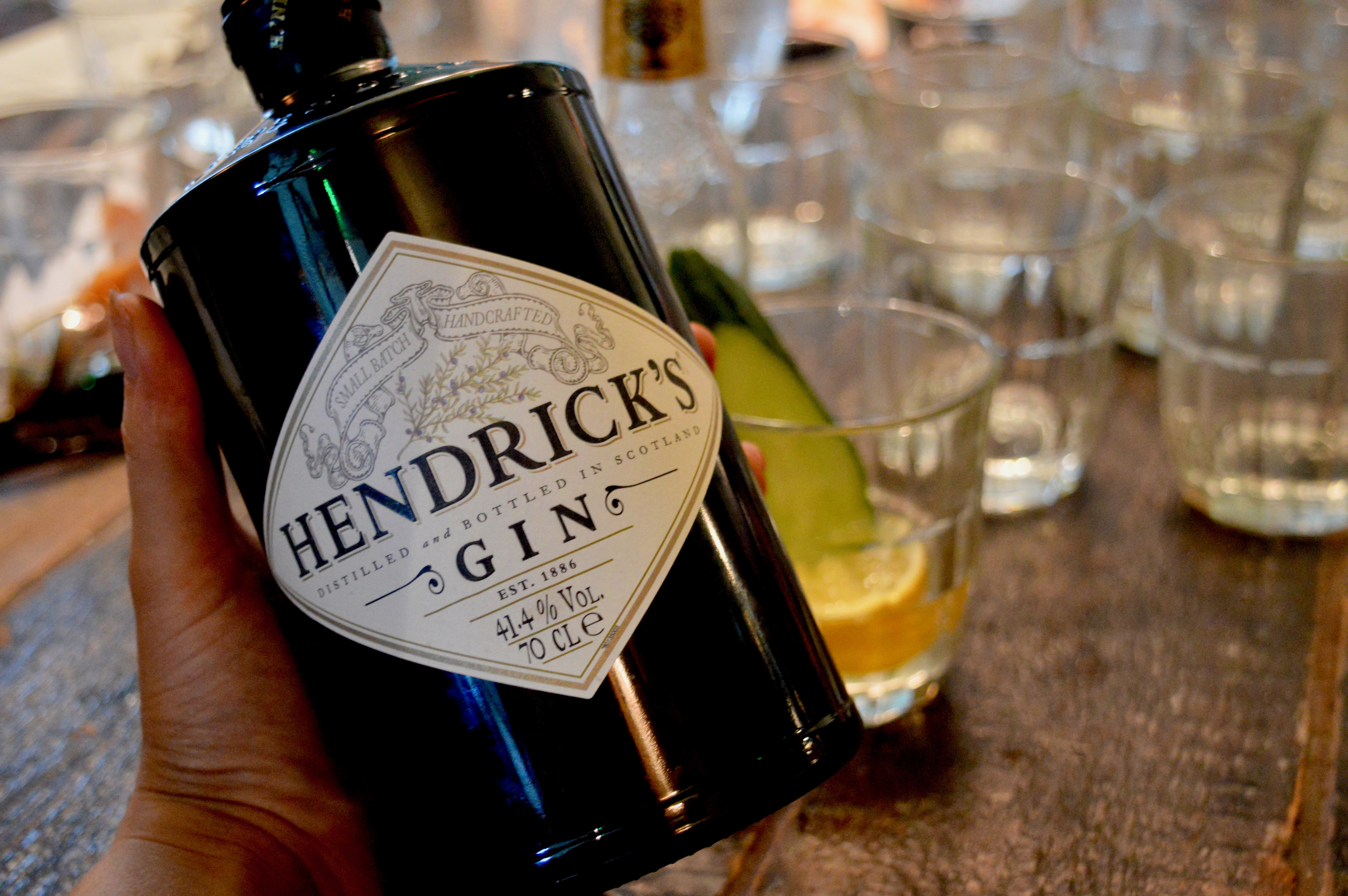 Distilled in Scotland, this Gin is one that you're going to see in most bars and restaurants. Diffused with rose and cucumber, the brand was created in 1886. William Grant alongside his 7 sons and 2 daughters built a family distillery in the remote hills of Bonny Scotland and create 'The Carter-Head'. In 1948 the Carter-Head still is destined for Hendrick's – only a few exist and knowledge of them at this time is rare. In 1966 the Great Grandson of William Grant purchases 2 of the stills – one Carter-Head and one Bennet.
Just go with me here – Hendrick's hasn't been born yet. He keeps them for 33 years before he decides what he's going to do with them. In 1988 he enlists help from Leslie Gracie an eccentric botanist to create an alcoholic elixir. In 1999 Hendricks is born.
Phew, aren't you glad you read all that history, got confused and then realised a man and a woman mixed alcohol and botanicals less than 20 years ago to create something so delicious? I thought so.
What other way are you going to drink your Hendricks than with a slice of cucumber? Delicious. Refreshing. Tried and Tested!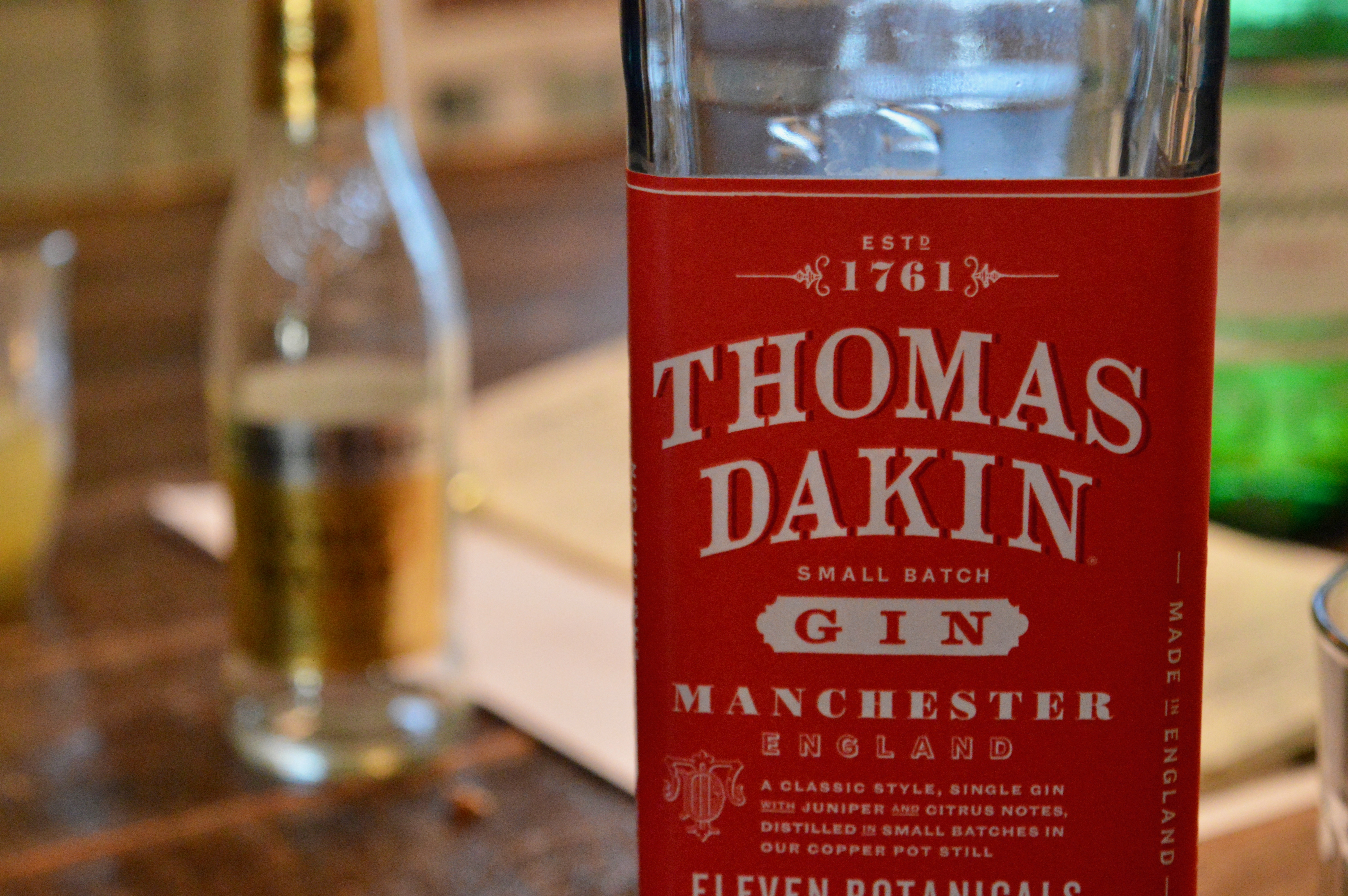 Probably my most favourite story of how this Gin came about; in 1761 aged 25 there was a young man named Thomas Dakin. Come on guys, just listen to this one. He began distilling in Warrington, pioneering high-quality English Gin. 1809 his daughter-in-law becomes the first female distiller. In 1860 the Greenall family become the guardians of Thomas' original recipe (they were family friends of the Dakins). The swinging 60s arrived and the Greenall family moves to a larger distillery to cope with growing demand. In 2005 there's a fire and the distillery burns down, the stills are saved…
You know what's coming…
The recipe wasn't!
In 2015 Thomas Dakin Small Batch Gin was launched so that the legacy of Thomas Dakin lives on.
This Dakin Gin is recommended to be served with orange peel and fresh coriander, and my goodness. It's good.
Whilst the recipe is a closely guarded secret (I hope they have a spare copy though!) the master distiller selects a total of 11 botanicals which include: Juniper, English coriander seeds, Orange zest, Grapefruit, Cubebs, Liquorice root, Angelica and, uniquely, red cole the other 3 are super secrets.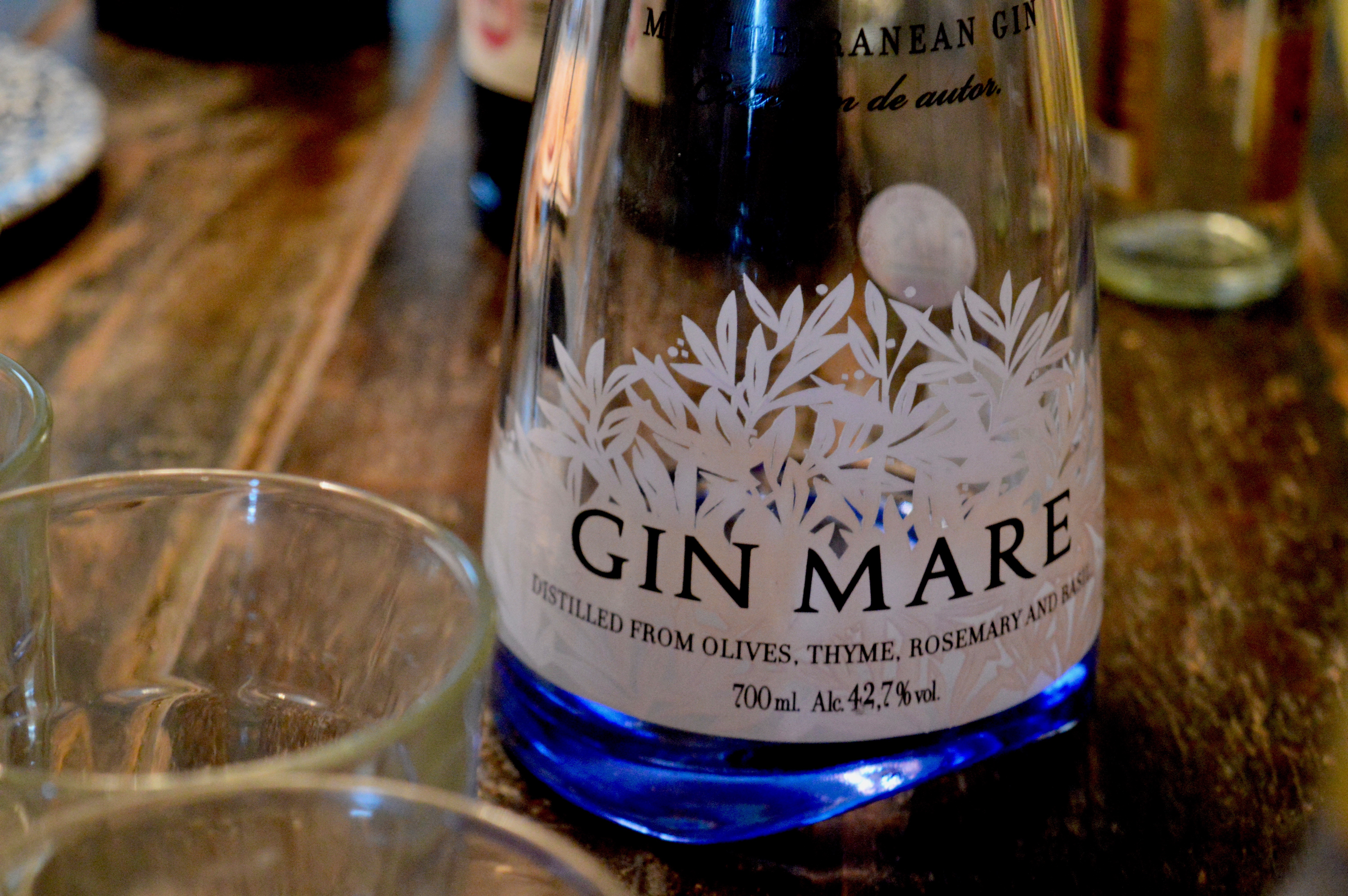 The most attractively bottled. In my opinion anyway. Epitomising the spirit of the Mediterranean (no pun intended). This Gin is distilled just outside the city of Barcelona, in a small fishing town, Vilanova. The botanical line up features a host of Mediterranean classics including rosemary, thyme, olive and basil.
Launched just over a decade ago this Gin features a flavour of intensity and a more Herbal savoury taste. Can you pick up the coriander and cardamom alongside the citrus top notes? Served with grapefruit this was probably my least favourite of the five, however, can see it as a great early evening aperitif pre-dinner on the Spanish coast.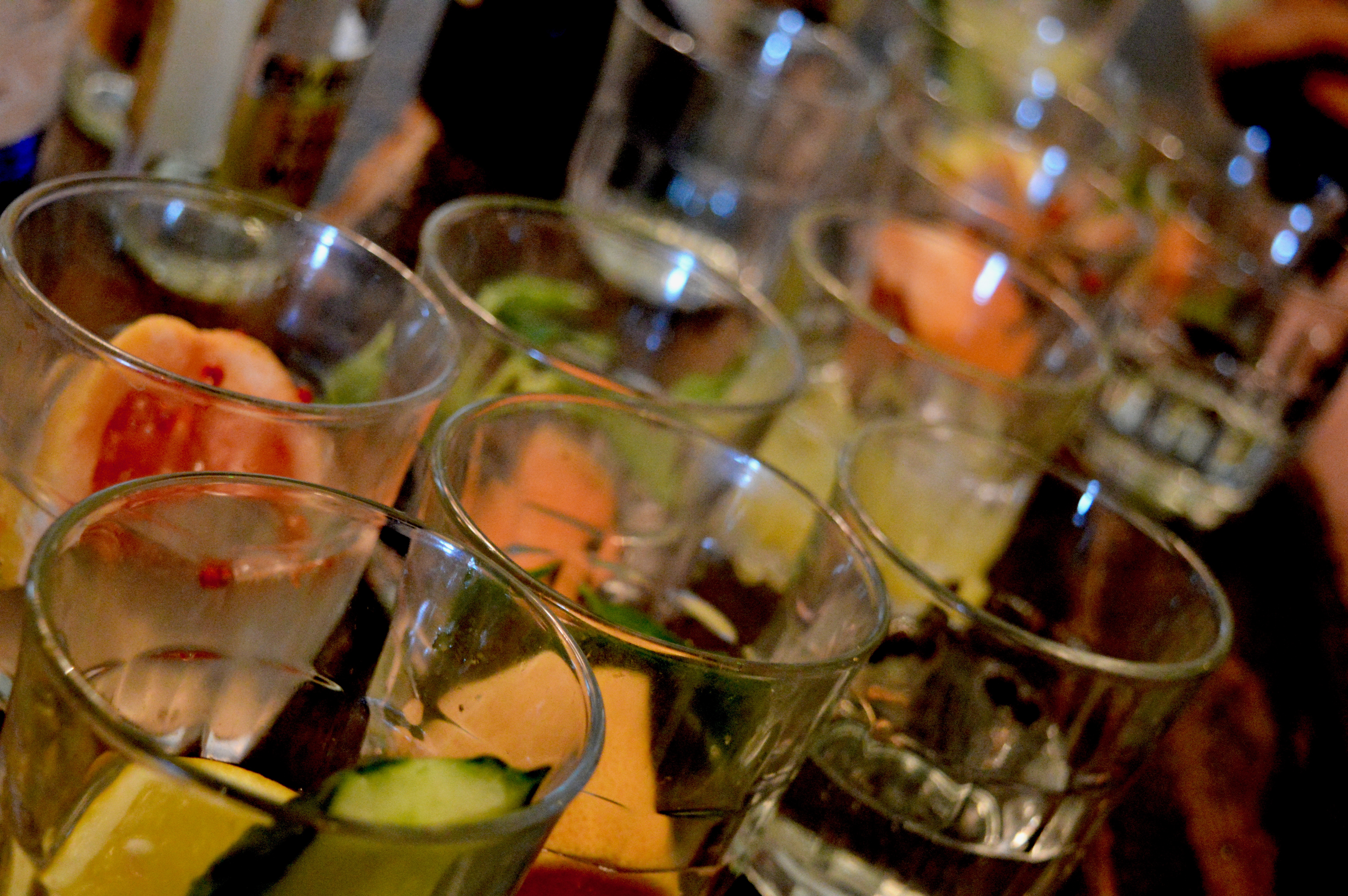 Related Read: Summer Menu Launch @ The Botanist
The Masterclass was absolutely fantastic, it was fun, interactive and informative. I certainly learned an awful lot in the hour session. It was really relaxing and the difference knowing about the type of gin and what garnish to pair it with certainly took everything I (thought I) knew about gin and flipped it on it's head. With 5 different full gin measures it certainly is value for money and highly recommended. So yes, head along to The Botanist for your very own Gin Masterclass.