Sunderland's multi-venue destination The Palm is home to a collection of themed bars and restaurants. From the OG, Liberty Brown a steakhouse, to Tropicuba, the destination's seriously good vibe cocktail bar. Pineapple cove cafe which is great for grabbing an ice cream or smoothie during the day and a light bite. And then Wildernest, the Lobster Cabin and Bar with some serious ski chalet vibes.
We headed to Wildernest to check out their latest menu and to see what's Sunderland is raving about.
The decor in Wildernest is chic with a chalet vibe. With faux fur throws strewn across the wooden seats and benches its quaint and quite intimate. Ideal for date night, or if you're heading there with friends. It's a great place to be able to chat over a meal. With a relaxed vibe and a shuffleboard table for when you've had a couple of drinks and feeling a little competitive.
Checking out the menu, Wildernest offers an expansive (and quirky) cocktail selection, the same offering as Tropicuba and Newcastle sister brand, The Holy Hobo.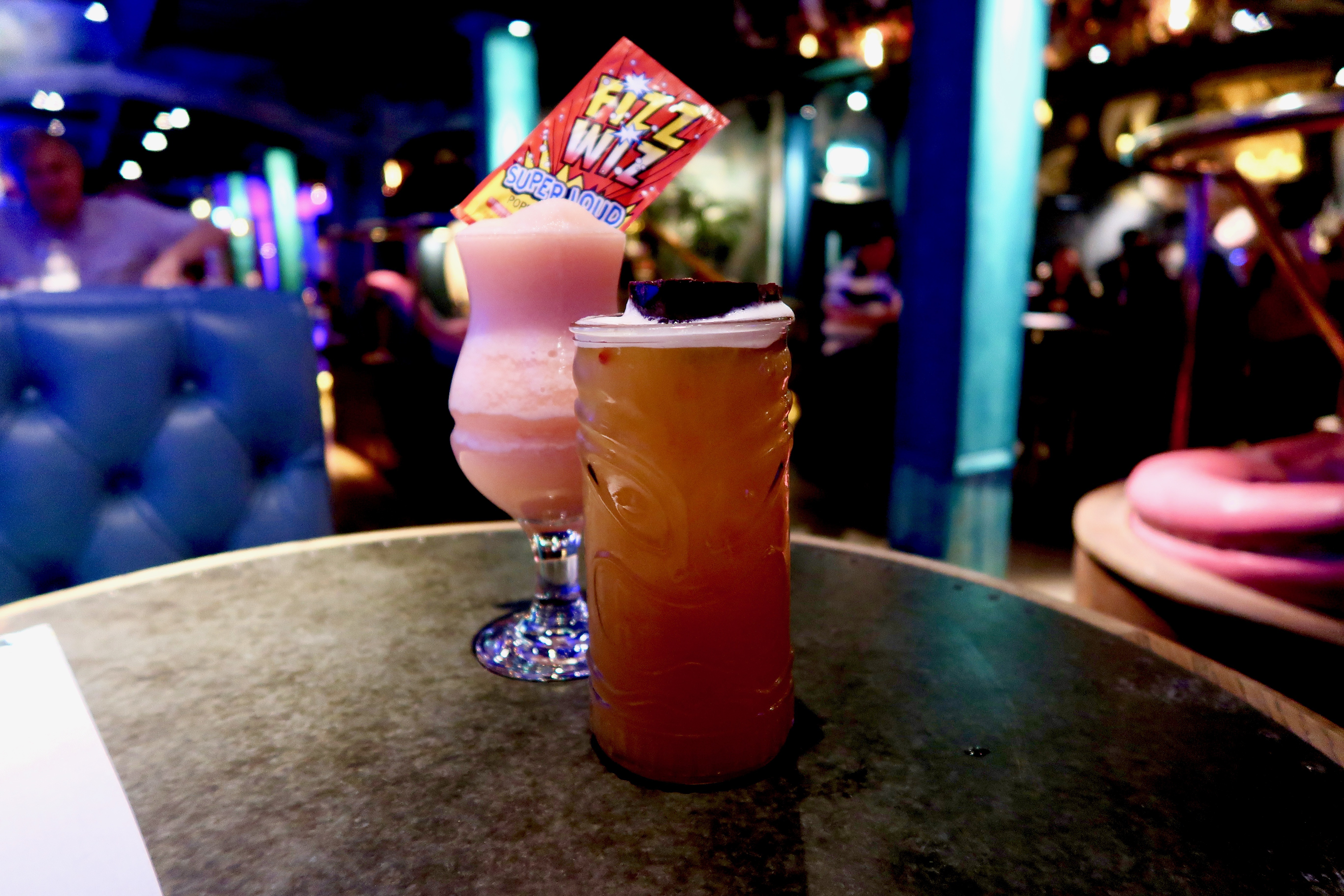 To start
Opting for starters we had selected the Half Rack of Ribs (£8.95) served with the house glaze and crunchy slaw. And the Salt & Pepper Squid (£6.95) which is served with a garlic dip.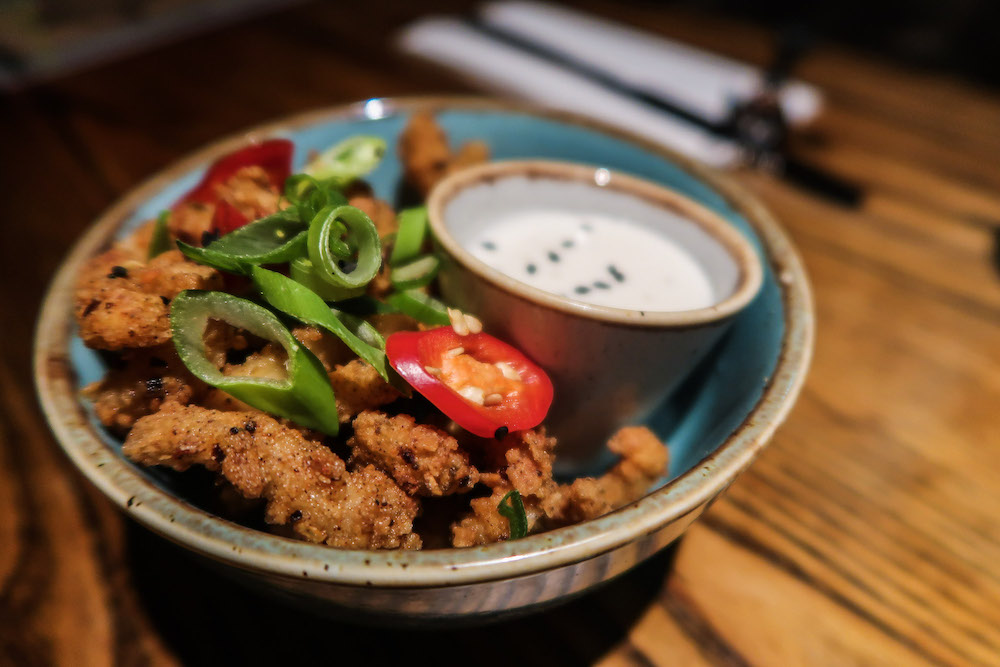 We didn't wait too long for our starters to arrive. The squid was really tasty and a great choice. The batter coating was crispy and flavoursome and was paired well with the dip. They were perfectly seasoned and the squid itself was fresh and tore perfectly. The ribs, however, weren't a great choice. They were covered in sauce and I think this was probably to cover up the actual ribs were see-through and malleable. They almost reminded me of a hot glue gun stick of glue. Although, they did have plenty of meat on them. Just the bones themselves were pretty off-putting.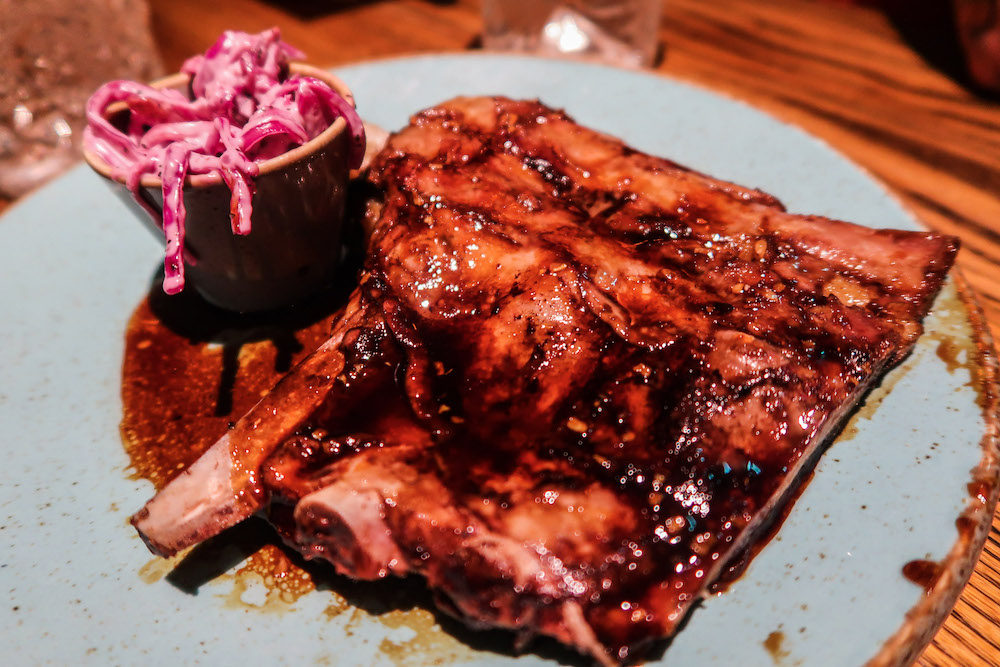 The main event
So after our starters we didn't wait too long for our mains to arrive. By this point the restaurant was starting to fill up. Having opted for steak, I had selected a Merlot from the wine list to enjoy with my Steak and Lobster (£29.95).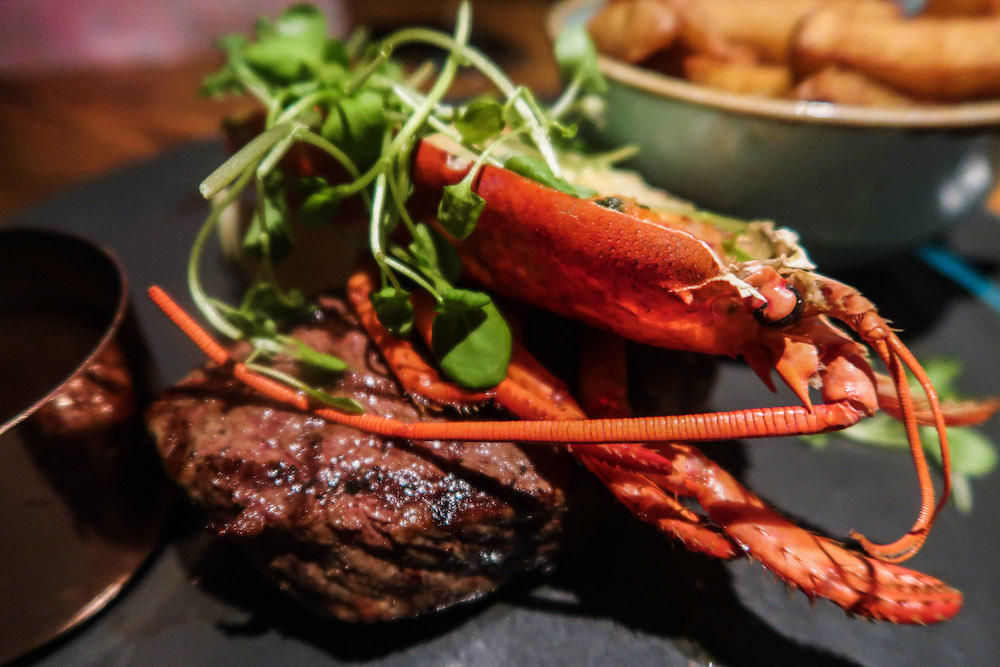 The cut of steak was absolutely delicious, in fact, it was one of the nicest steaks I've had in a while and the 'lobster' all be it a large prawn/baby lobster was really tasty too. As their menu reads, all lobsters are freshly caught from Whitley Bay or Hartlepool Harbours. You could tell that it was freshly caught as it was really tasty and meaty. Perhaps hailing itself as a lobster bar, I was expecting the lobsters to be a little bigger than the one served. However, the steak and beef dripping chips and gravy certainly made up for that.
Want to discover more restaurants in and around Newcastle City Centre? We've got you covered with our 'Ultimate Newcastle Food Guide'.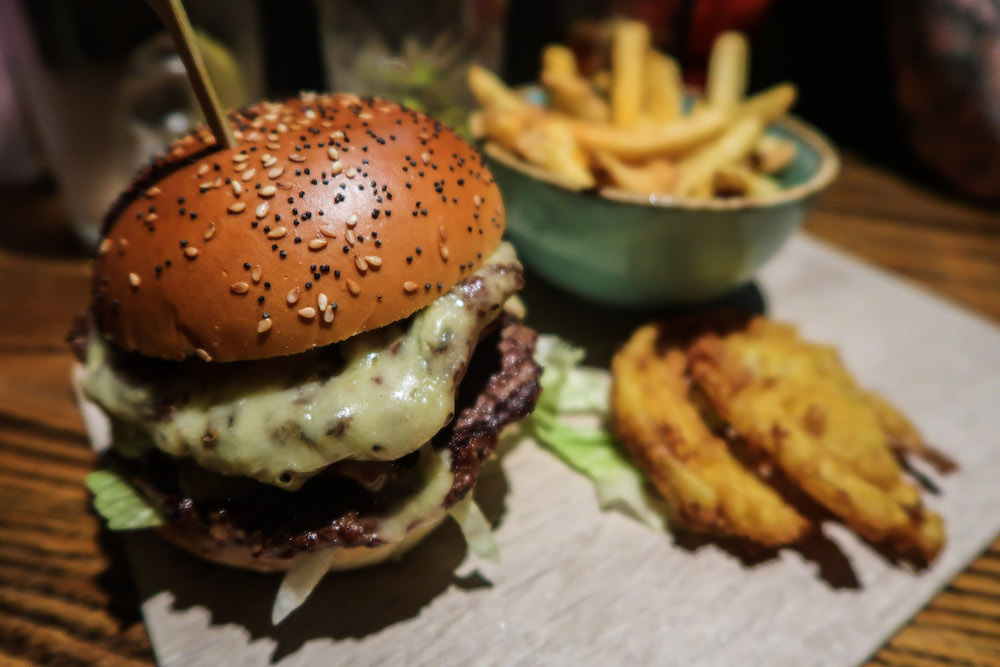 We also ordered the Steak Burger (£10.95) which came with two 4oz patties, melted cheddar, streaky bacon, fried onion petals and burger relish. Served with a side of fries. The burger was tender and full of flavour and the bun was full of cheese and bacon. This, in our opinion was a really good value for money meal as the burger was bursting and full of flavour.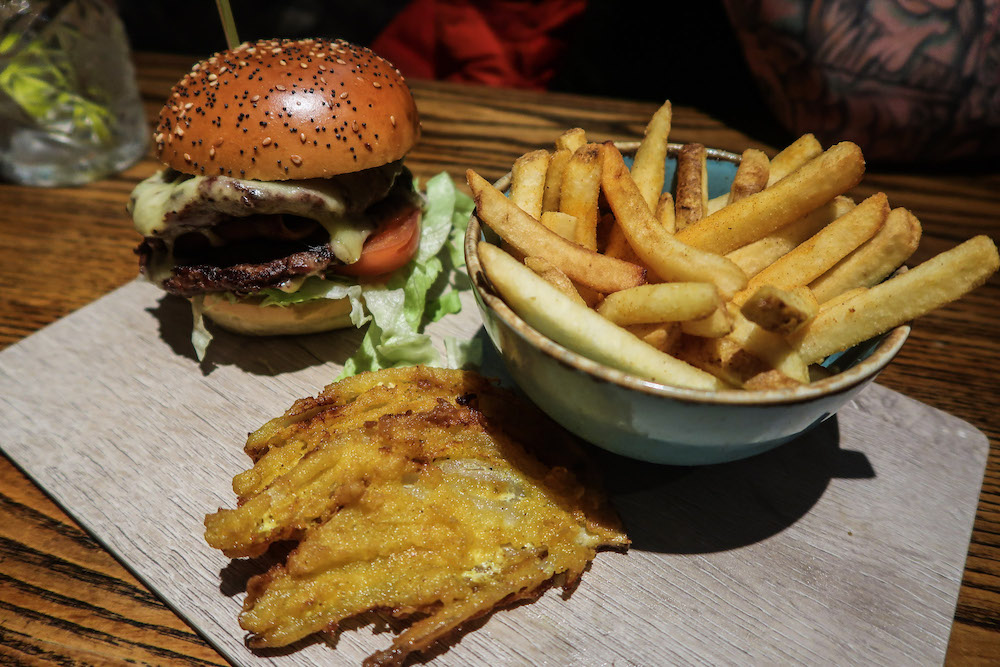 Gluttony is our sin
Gluttony got the best of us when it came to desserts and we opted for the Salted Chocolate Brownie (£5.95) – a Belgian chocolate brownie, salted caramel ice cream, chocolate and salted caramel sauce. And the Hazlenut & Chocolate Doughnuts (£4.95). These were mini Nutella filled doughnuts with chocolate hazlenut dipping sauce.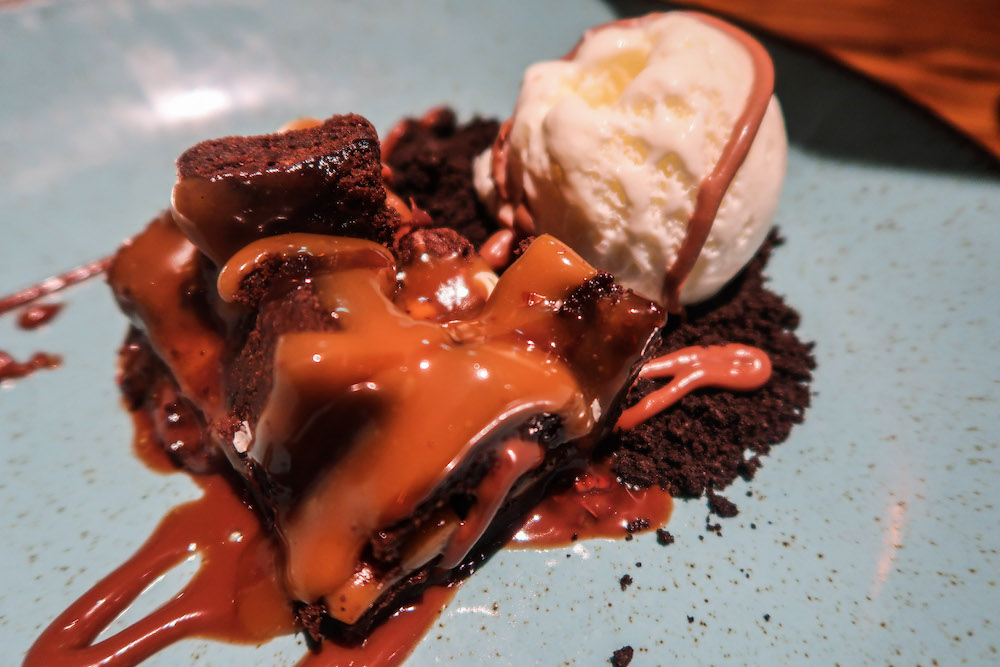 The brownie was so tasty and wasn't overly salted caramel in flavour which worked for me as I'm over the salted caramel phase. It was rich and chocolately and was perfectly paired with the hint of caramel in the ice cream. This was probably my favourite course out of the three courses. Which if you know me, you'll know I'm not really a dessert kind of girl.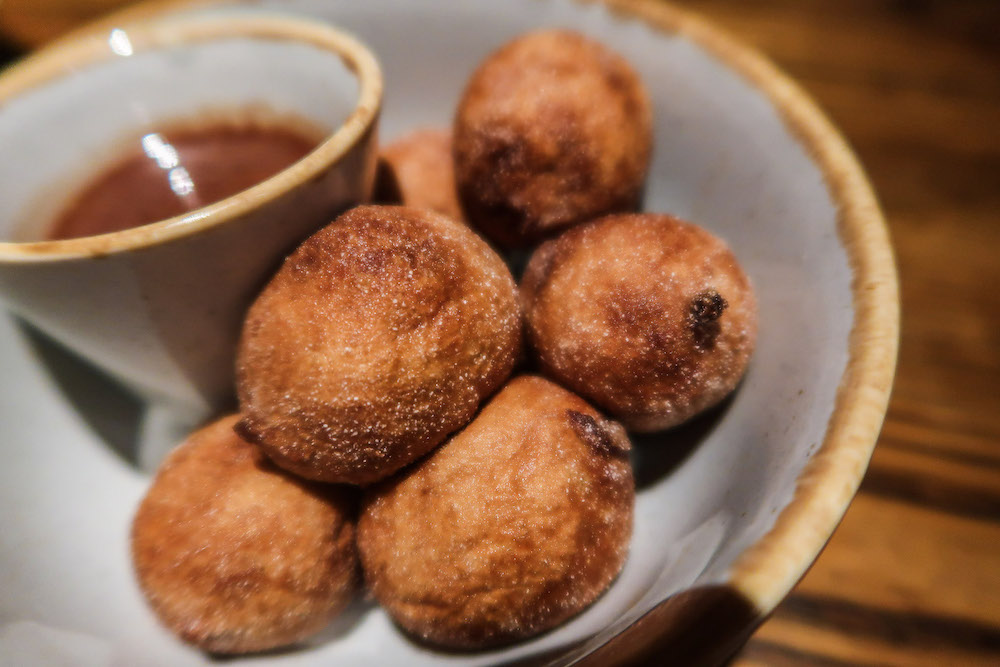 The doughnuts are piping hot, so if you're ordering them be careful you don't burn your mouth. They're full of Nutella and the dipping sauce adds for extra chocolate overdose. Which if you're a chocoholic, you will absolutely love.
In short, the ambience and decor of Wildernest is really nice and relaxing. Some of our food was great, the squid, steak, burger and desserts. Unfortunately, the ribs weren't good so wouldn't recommend them. I liked Wildernest though, and would probably return in the future. However, thus far between Wildernest and Tropicuba, I much prefer Tropicuba for the feel-good factor. You probably wouldn't go to Tropicuba for a meal, however, you could visit Wildernest for food and then move through to Tropicuba to bring the parrrrrrrrtyyyyyy!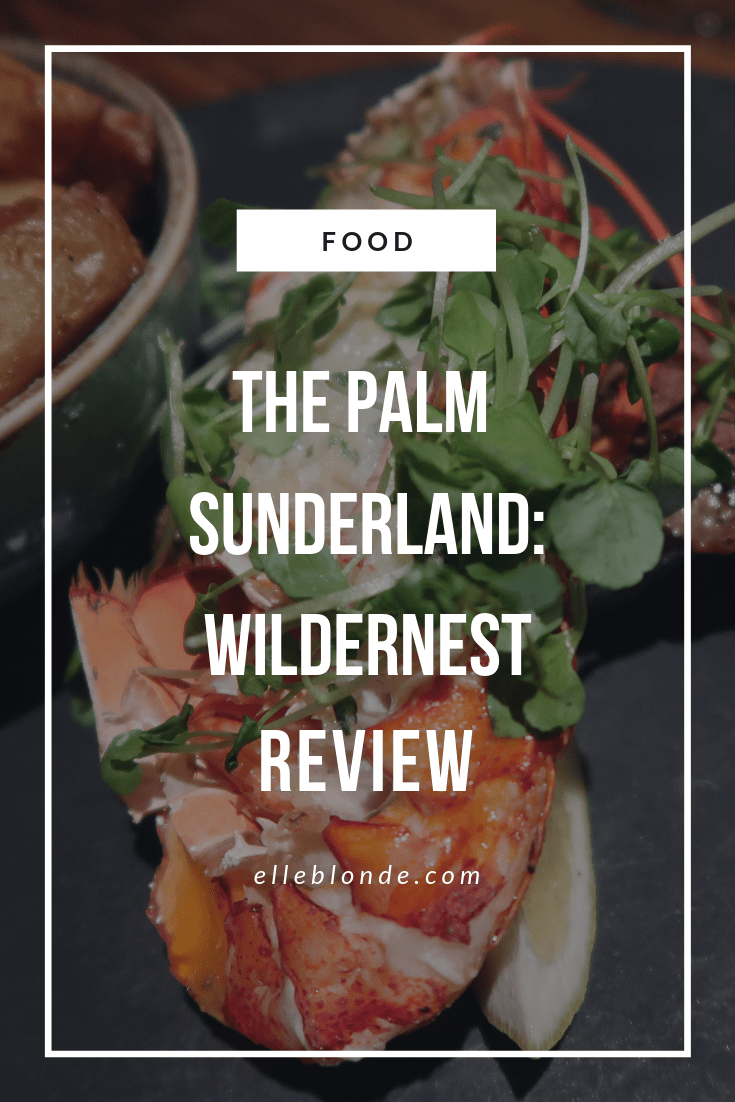 Disclaimer: This meal was provided complimentary, all views are our own. Read more about disclosure here.