Jalou Newcastle Cocktail Masterclass
Famous (or perhaps infamous) for the Cookie Monster cocktail, it's packed out bars and regular features of Geordie Shore. Jalou is one of Newcastle's most favourite hotspots. With the addition of Jalou in York, it's no wonder that it's fast becoming a Northern Powerhouse. The Newcastle bar, located just up from Central Station recently launched their spring-themed cocktail masterclasses for May.
From Watermelon Martinis to Soleros and Candy Man Crushes the cocktail menu not only packs a serious punch in terms of taste. It is also jam-packed with variety for the discerning cocktail drinker. The names and themes will be sure to have you laughing too. With Drake inspired Bling Bling Bellinis and the Drizzy Dacquari. Or the Peach Me How to Dougie and Rack City Iced Tea. As self-confessed purveyors of cocktails, there's one thing Jalou knows and it's how to make a great cocktail.
With their masterclasses great for birthdays, hen and stag parties and just a great time with friends. Jalou offers a private VIP bar and one of their expert mixologists to get the evening well and truly started.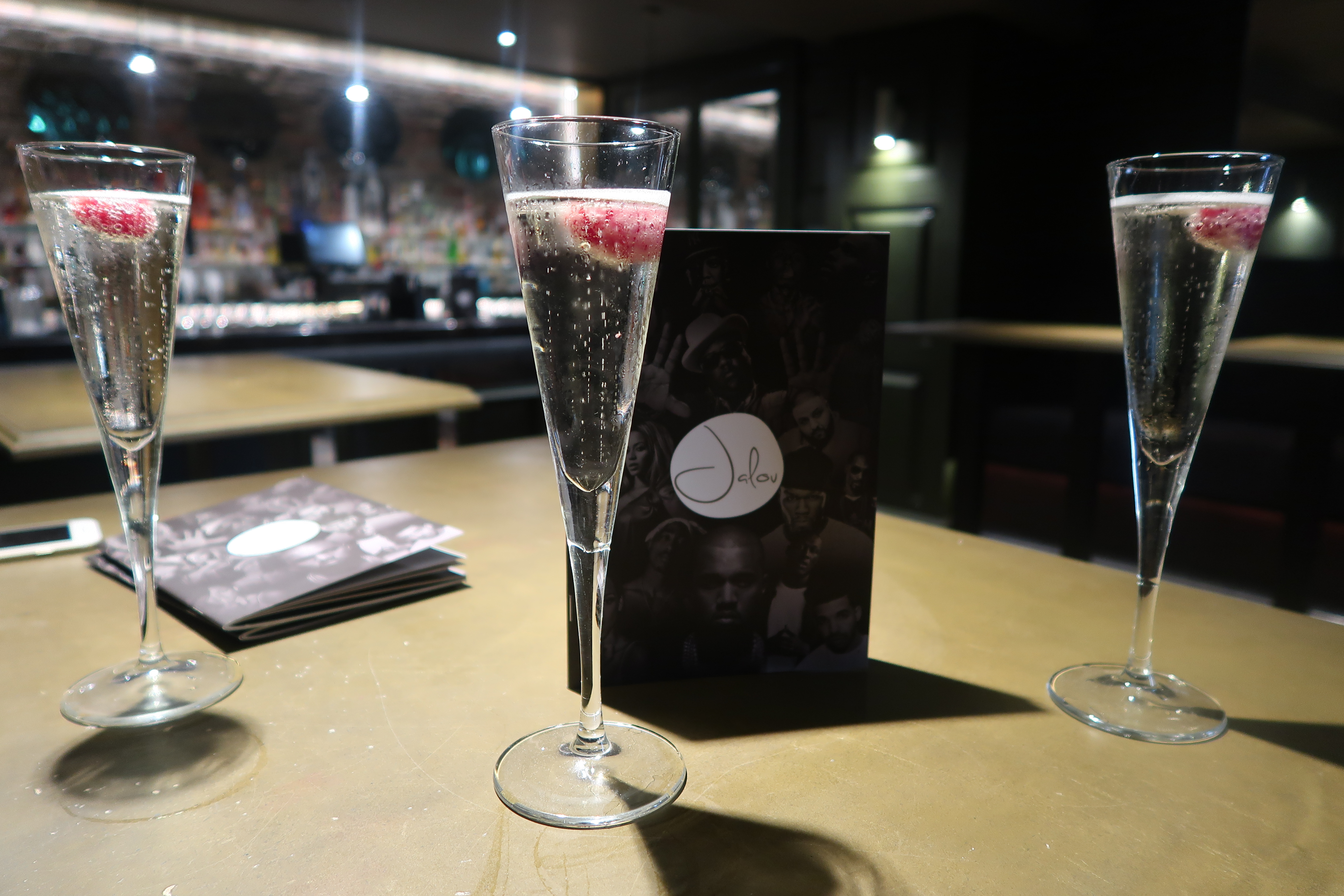 Sharing their expert knowledge and insider secrets on how to throw the perfect cocktail, the cocktail masterclasses come highly recommended (I'm going to tell you why in just one second). Prices start at £20.95 per person and include a welcome drink, cocktails, shots and drinks. With availability for 6 to 20 people. It really is a city centre activity perfect for groups looking for something a little more lively and a little different from your standard masterclass.
We headed to Jalou to really put the spring-themed masterclasses to the test. You know, because we're good like that with you and like to give you our truly honest feedback.
Our mixologist for the evening was Carter. He was in good spirits (and no I'm not talking about consuming the bar here). He was funny and really looking forward to delivering an entertaining experience for us. Welcome drink in hand he talked us through the new menu. Discussed our favourite flavours within cocktails and made some pretty great suggestions regarding the cocktails we were most likely to enjoy.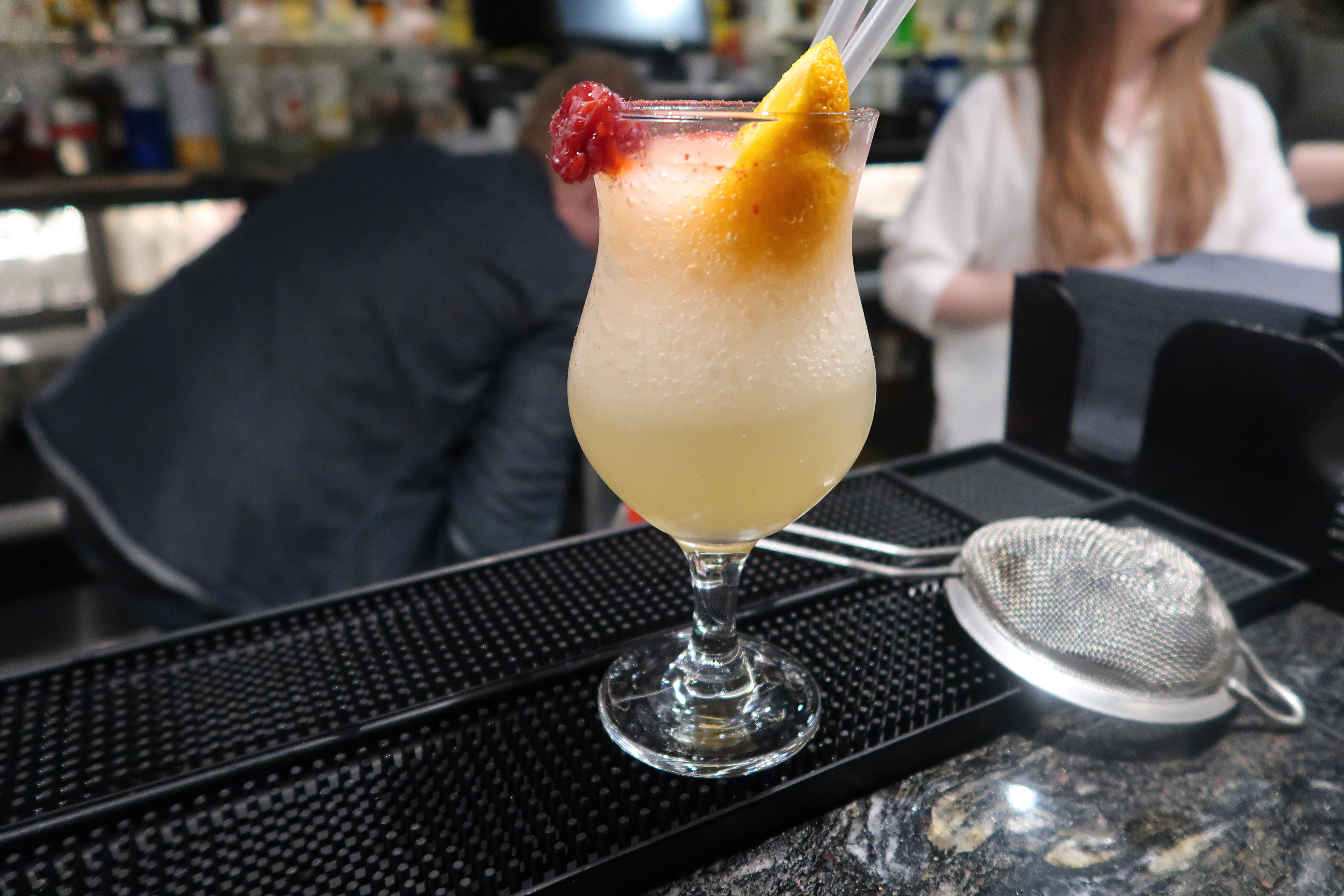 The private bar area is equipped with a full bar and two separate entrances which can be closed off for a more exclusive feel.
My first selection, a Bubblegum Zombie. As a lover of Zombies I knew this was the one I wanted to create, especially as I spied some awesome Tiki glasses too that it was going to be served in;
"Combining two of our [Jalou's] most popular drinks to bring a rum-fuelled bubblegum party in your mouth". This is what this drink is billed as it's strong and sweet. It's my Zombie of choice from now on. This is up there with the best cocktails I've had. Perhaps an added factor of it is, you appreciate things you've made yourself a lot more than those others have made for you.
We headed behind the bar and after our mixologist, Carter, showed us which bottles we were to use. Explaining the secret counting method of mixologists, to help create the perfect pour. There were Bubblegum daiquiris being made beside me and more Zombies.
A post shared by Jalou_Newcastle (@jalou_newcastle) on May 30, 2018 at 4:01am PDT
Cocktails galore
We created a couple more cocktails including my favourite a raspberry Collins (with added elderflower) and were well served on shots.
The masterclasses are available now and you can find more details here. They're well worth booking if you're looking for something that gives a little more than a traditional masterclass. They're great fun, really interesting and they're high octane.
So be prepared for the next day hangover though!<p style="text-align: right;"><span style="font-size: xx-small;"><em> Sponsored Post. All views are our own. Read more about </em><a href="https://elleblonde.com/disclosure"><em>disclosure here.</em></a></span></p>
Tagged:
Cocktail Masterclass
Cocktails
Drinks
Jalou
Mixology
newcastle
review