Probably, I'm a little bit of a self-confessed foodie. So when it comes to Restaurant Week in Newcastle I'm always up for trying places I wouldn't necessarily go to. Last Monday I headed back from The Lake District for the day to attend a hospital appointment. With my younger cousin in tow, I let her choose the restaurant we'd dine at for lunch, she chose Cabana.
Related Read: Curries with passion, Vujon Newcastle 
With an avid Southern American palette and an imminent holiday to Cuba ahead of her she fancied something 'kind of Mexican' yet 'kind of Street Food' yet 'kind of BBQ'. I know Newcastle is vast but what was a girl supposed to do. Especially when this type of food isn't my forte (see my earlier post this week about my kind of restaurants). Having foolishly let my best friend pick a restaurant last year during restaurant week and ending up having an awful meal at Turtle Bay I was adamant we weren't going there.
Related Read: The BEST Steak in the City. Find out where it is! 
We stumbled across Cabana. A Brasilian 'Rio Street Food' chain and decided to head inside. Sitting and perusing the menu we ordered cheesy dough balls to share and sweet potato hummus. Ordering a cocktail from the 2-4-1 menu we decided upon The Godfather. Which was a gin-based cocktail, Granda hide your bottles!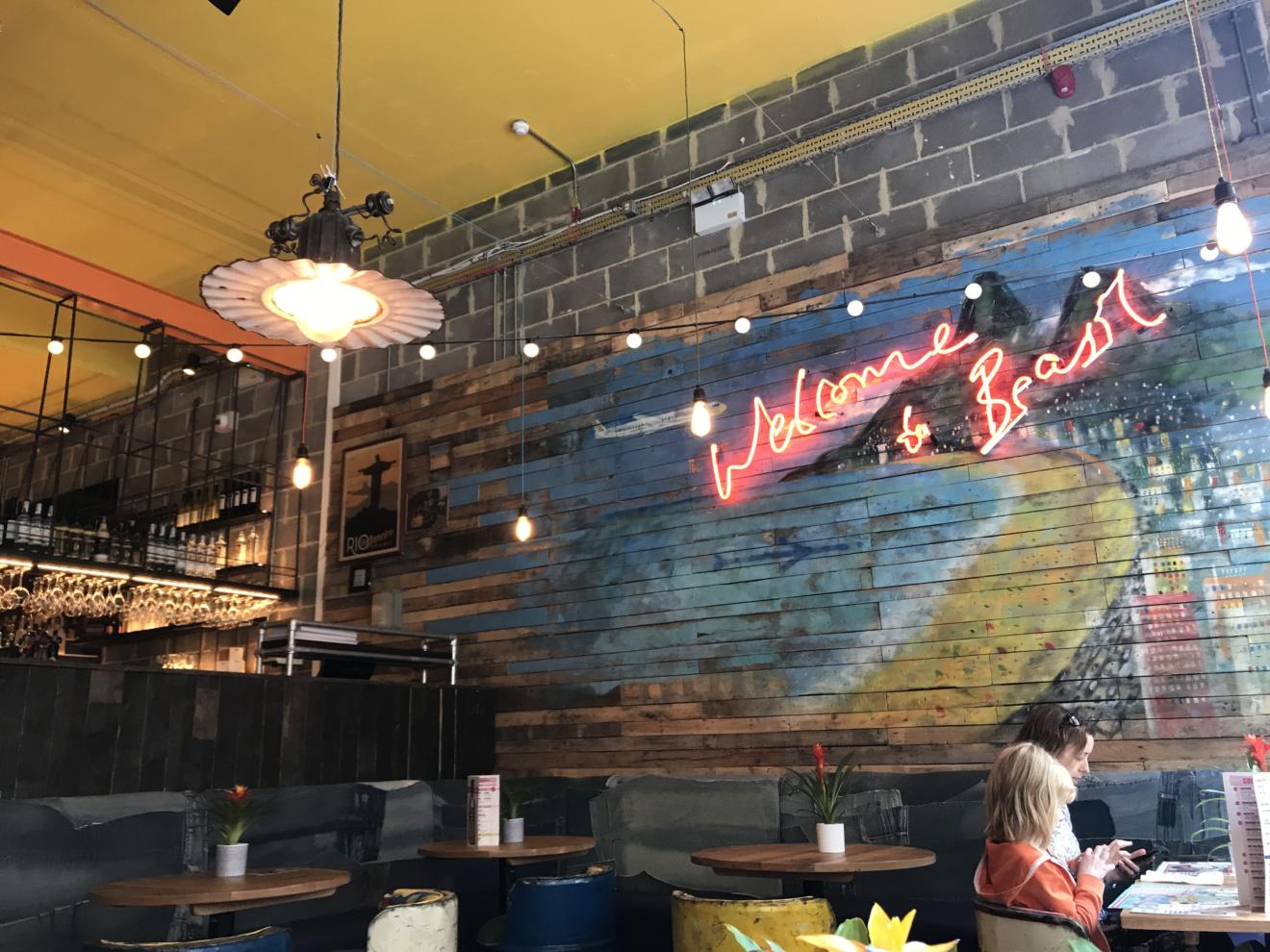 Restaurant Week means nothing should change but the menu Cabana!
The service was exceptionally poor. You could tell the staff had the attitude of 'if it's from the Restaurant Week Menu don't make much effort with them' which escapes me.
Anyways our starters arrived and the 5 cheesy dough balls served with garlic butter were absolutely delicious. We thoroughly enjoyed them. Served piping hot with a huge mountain of cheese inside these were really tasty.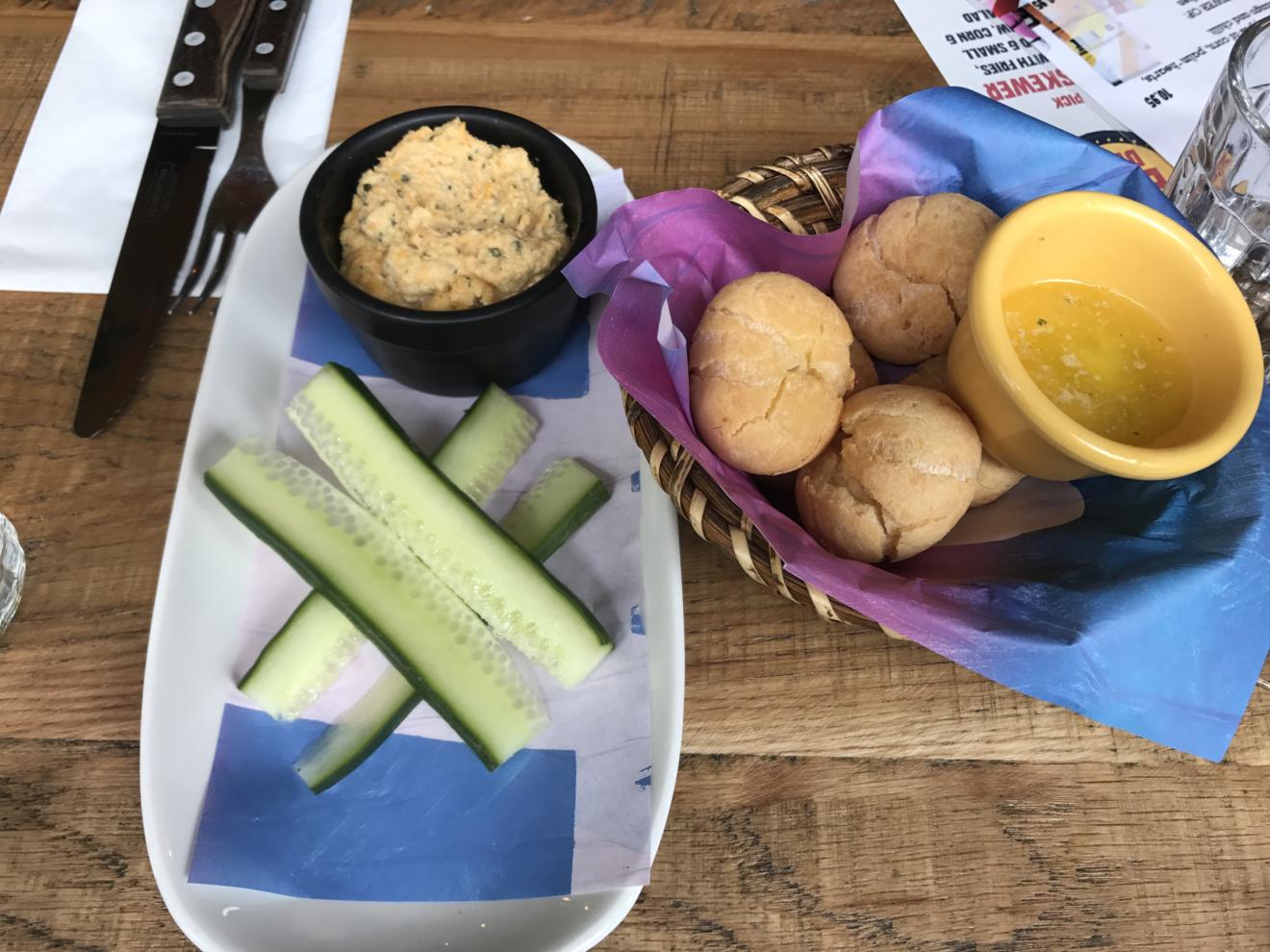 The sweet potato hummus was also delicious it had a great flavour where it had a kick but wasn't too spicy. It was served with four slivers of cucumber which was not a great amount for the bowl of hummus accompanying it.
After our starters were cleared away we checked out the quirky decor of the place. We both quite liked the mismatched denim seating which looked as if it had been made from pairs of jeans. The neon sign on the driftwood wall was also a quirky touch.
The Main Event.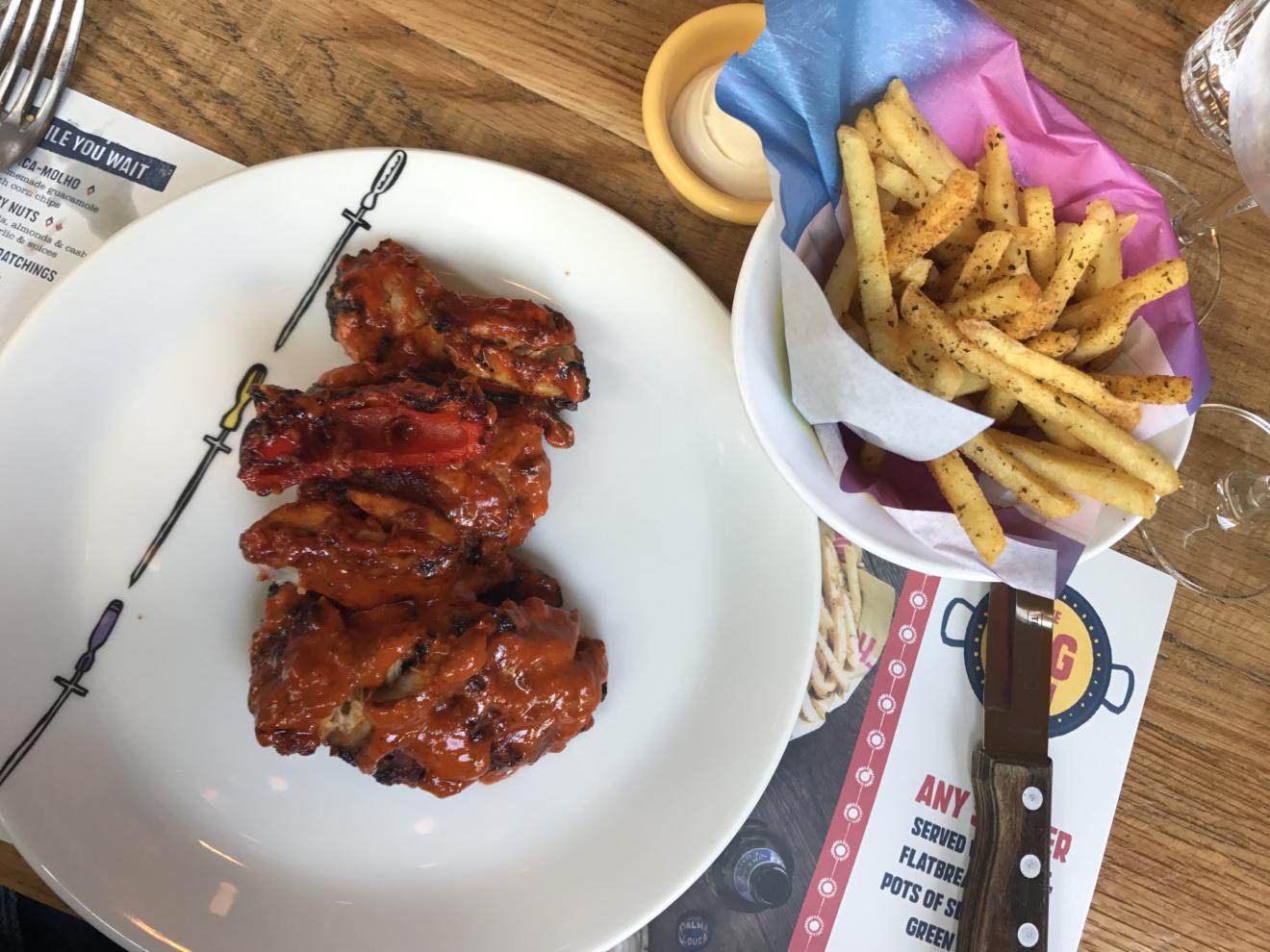 Our main course arrived, I opted for the spicy chicken skewers and Liv had the halloumi burger. I had expected the skewer to come with more than a few chips, never the less the food was tasty and Liv thoroughly enjoyed her burger claiming the cheese was squeaky. Which if you don't know how to rate halloumi on a scale of one to squeaky then are you even a halloumi fan? We believe the squeakier the better!
We enjoyed the food, it was great for a quick bite to eat and the two courses for £10 deal during Restaurant Week was great, would I go when there wasn't a deal on? Probably not. It's not really my scene, the quality of food was more Fiesta friendly as opposed to greatly sourced ingredients, it was, however, a welcome change and she really enjoyed it.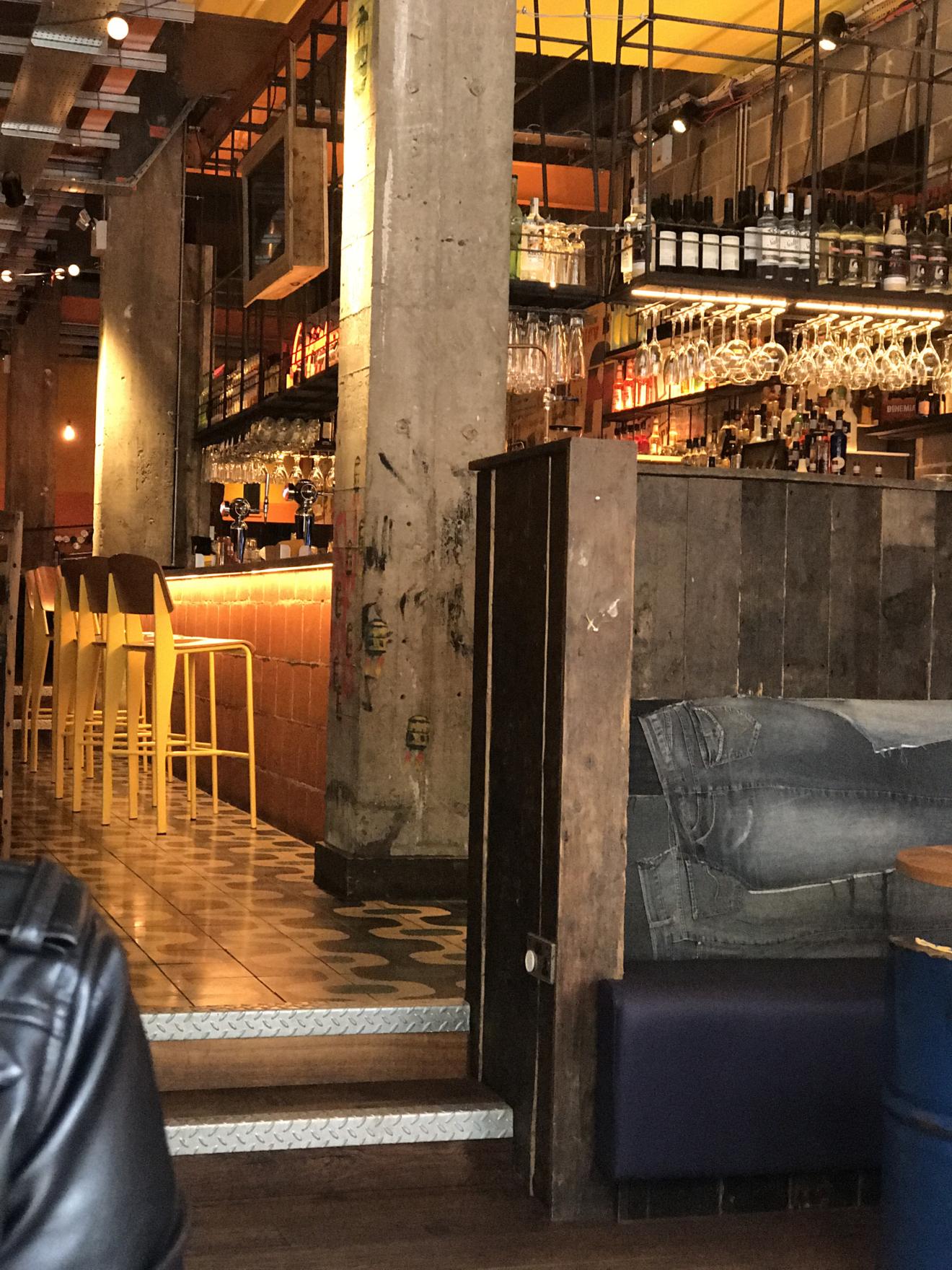 The bright colours and decor certainly brightened up out wet and dreary Monday.