You've probably heard me talk about my love of Tailwind in previous posts such as 'How to Make More Money' and 'Why I Love Income Reports'. If not and you haven't already got a Tailwind account then you seriously need to get one. Like now.
You can get FREE access to Tailwind here.
Secondly, contrary to some posts I've seen floating about blogosphere there is actually such a  thing as a Shadowban. These posts saying otherwise aren't worth your time reading! It's actually a factual term check Instagram's Press Releases…
How to go viral
Tailwind has just launched a swish new feature. Their Instagram Hashtag Finder. Which now makes it much easier to target potential followers, readers and ultimately customers to your Instagram page without risking a pesky Shadowban.
What does this Instagram Hashtag Finder mean?
To put it simply, it makes Tailwind the first Instagram scheduling software that can suggest the most effective hashtags for your post. Without risking you using hashtags from Instagram's banned hashtag list accidentally.
[popup_trigger id="2913″ tag="span"]Download: FREE Banned Hashtags eBook[/popup_trigger]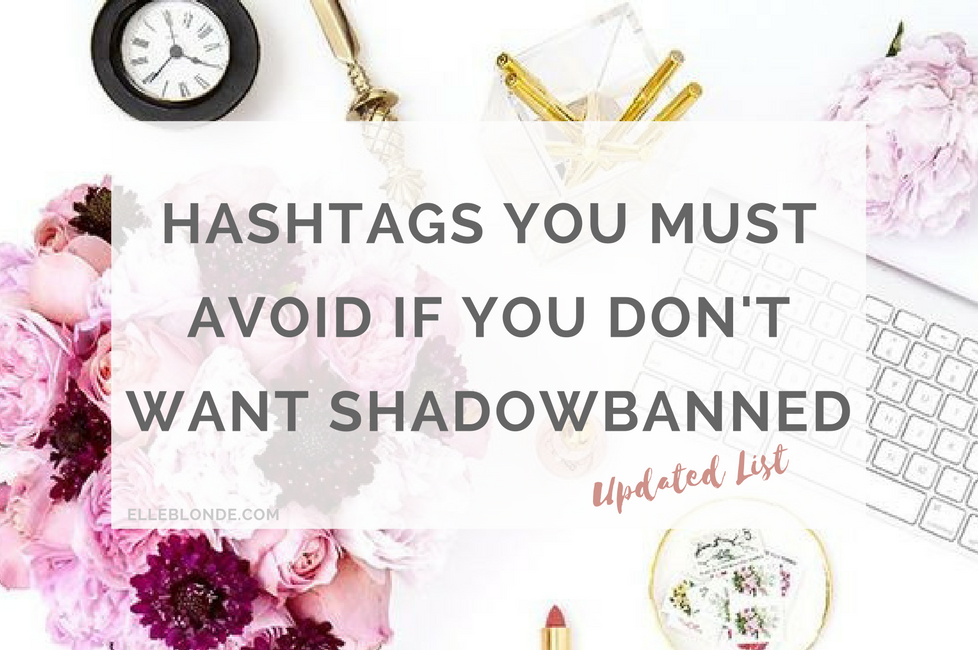 In order for your content to be seen by a new audience, for you to grow, it is essential that you post the most appropriate hashtags. This helps people find you and then follow you through your content.
Where do you even start knowing which hashtags to use? It can be so difficult especially when trying to attract new potential followers. If you're looking for the best Instagram growth service then you might want to check out this service which will help get your content shown to a wider audience.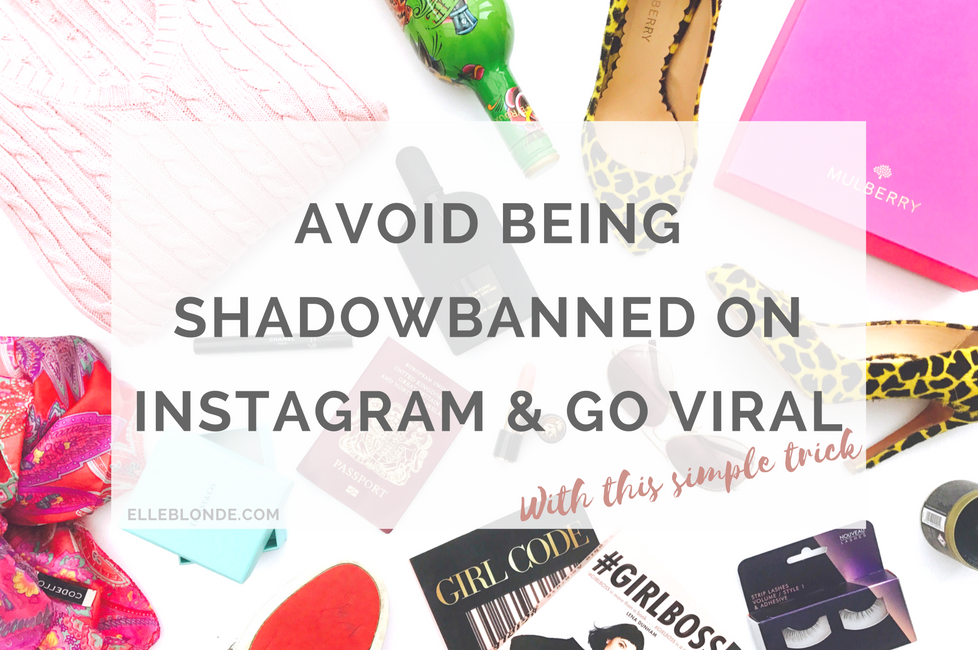 This is where Tailwind is going to become your new best friend. They make it easy by solving this dilemma by using their Instagram Hashtag Finder. It finds and recommends the most effective hashtags for you, with the knowledge of how good they are as well as how safe they are.
Simply type a hashtag into the draft post and let Tailwind suggest other related hashtags for you to add.
This new feature is hot on the heels of Instagram. Tailwind knows which hashtags are on the banned list, which means for you, you're not going to end up with a shadowban. What's even better is Tailwind will help suggest more effective hashtags than the ones you're currently using which will gain you greater exposure and help you to potentially go viral. All you need to do is create that kick a$$ content to match!
Related Read: 6 things to do to make more money from your blog
Is it proven?
Of course, it is. I'm not going to post some airy fairy information that I've made up. I like cold hard facts. So here they come. Ready for them?
Tailwind Instagram members grow their likes per post five times faster than those just playing the hashtag guessing game. Actually sourced from Tailwind studies!
I reported back to you in 'Why I love Income Reports' that in my first week of using Tailwind for my Pinterest account my engagement increased by a staggering 349%. So imagine my excitement when after using Tailwind Instagram for just one week I saw my Instagram engagement increase by 110%
As well as increasing engagement, the Hashtag Finder feature also helps to grow your following. Why? Simply because you're seen in more feeds as you're using more relevant hashtags! This is particularly important considering the new algorithm!
I think I love Tailwind's Hashtag Finder just that little bit more too as it includes the ability to copy and paste your hashtags for using later. Saving you time. Which you'll know, I'm all about saving!
It really helped me step my game up
The epitome of this new feature though has to be the colour guide. It directs you to use "Best" and "Good" hashtags to make your Image caption more competitive in appearing in 'popular posts' and showing in more searches. It also alerts you to poor hashtags, less competitive hashtags and hashtags that are going to get buried in a sea of images.
If you're like me and Instagram obsessed then you have absolutely nothing to lose by giving Tailwind a shot to help you hit the desired viral post!
Pin me for later
If you want to grab yourself some FREE resources and take part in our Instagrowth Challenge drop your details in the box below and we'll send you them right away.
[popup_trigger id="2913″ tag="span"]Download: Instagram's Banned Hashtag List FREE eBook[/popup_trigger]