So this review of the Crab & Waltzer is just a short one as I had high expectations and was sorely disappointed. I know when I give a negative review it can be quite contentious and consequently evokes a bit of a backlash of responses. I do like to be honest and to maintain my integrity I do tell it how I personally experience it. That's not to say my experience is necessarily the same as others and I would always suggest you try things out for yourself.
Summer at the Seaside usually means one thing on a Saturday. A trip down to the front for brunch. With Tynemouth being the port of call with the cosmo vibe and the allure of cocktails in the sunshine. Whitley Bay, which is just a stone throw from my house, has been lagging behind in creating an upmarket trendy vibe to attract revellers.
Where the Spanish City stands almost dormant and the echoes of the laughter on the rollercoasters are no longer present Whitley Bay has had millions ploughed into the front, yet it seems to have changed very little. With the Crab & Waltzer being the newest addition. Residing in what is locally known as Rainbow Corner on Whitley Bay seafront. A prime location. We decided while heading to the beach to shoot some product shots we would call in and check it out.
The revamping of a building that has seen several restaurants come and go certainly appears to have gone extremely well this time. Transforming the interior space into an inviting seaside themed eatery complete with a waltzer and beach hut seating areas makes a perfect eye-catching and fun new place to go. Most of all, the menu sounds good with quite a selection of seaside themed items and all reasonably priced.
Of course, Ziggy was in attendance so we pulled up a vibrant blue chair and table outside. I headed in to grab a menu and was greeted by a stale smell. Immediately, I brushed it off as the premises have been empty for about 5 years before being taken over and transformed into the beachfront cafe.
I had as mentioned earlier we had high expectations and were willing for the new Crab & Waltzer to be the best thing that has hit Whitley Bay in a long time. Sadly it turned out to be the most disappointing place I have been in a long time.
Read: Going Loco for Loca, Whitley Bay's newest Latin American bar
With an actual Waltzer inside which you can sit at as you dine and kitsch little beach huts some thought has been put into the decor of the cafe. I returned outside and checked over the menu.
Mussels. I rather adore mussels and you know, the owner of a silver mussel eater, I'm quite the connoisseur! Trying to be good I ordered a water, Mum ordering a Mojito (remember we've had the best Mojitos in Miami, Mexico and Tenerife) and their speciality 'The Waltzer Burger'. Which the sign outside indicated was the closest thing to happiness you could get. You know what is coming next, this meal was the unhappiest one I have experienced for such a long time!
As we waited I shot some products for the August Collector's Edition Glossybox (which you can get for £6 here). After about 15 minutes a dreary looking pond weed coloured cocktail appeared. Most noteworthy with wilted mint leaves in a semi-clean glass. Attention to detail clearly wasn't the order of the day. My water followed suit shortly after.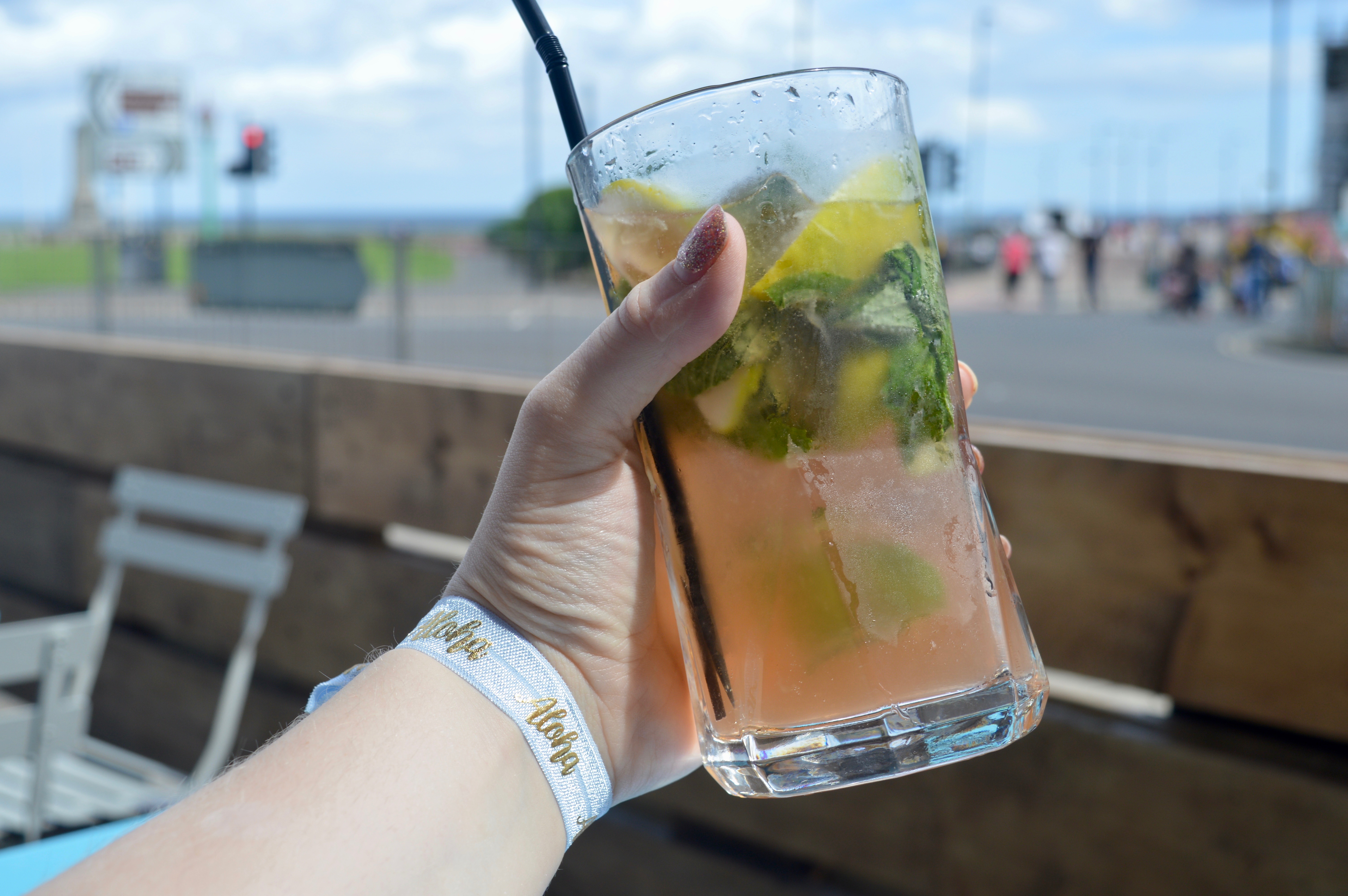 We chatted and people watched. While we talked and snapped photos of the dog (of course) and after an hour and fifteen minutes, my Mum headed inside to ask where the food was. While it appeared it was almost as if they had seen her coming in and it had reminded them that we were there. Within seconds our food made an appearance.
The food was delivered and clearly due to having be left standing inside overlooked as it was all cold.
Mussels. They're not hard to get wrong right. Basically, whip up a sauce and pan boil the mussels in them. That's it. The accompanying sauce was white wine and cream. Moules Marinere if you wish. A classic. Don't get me wrong for £7.95 I wasn't expecting the world, yet I also wasn't expecting a vacuum packet mussels in a sauce either. I'm going to put it out there if you're going to buy packet mussels and serve them to punters Aldi's £1.59 packets come with a richer sauce than your current supplier.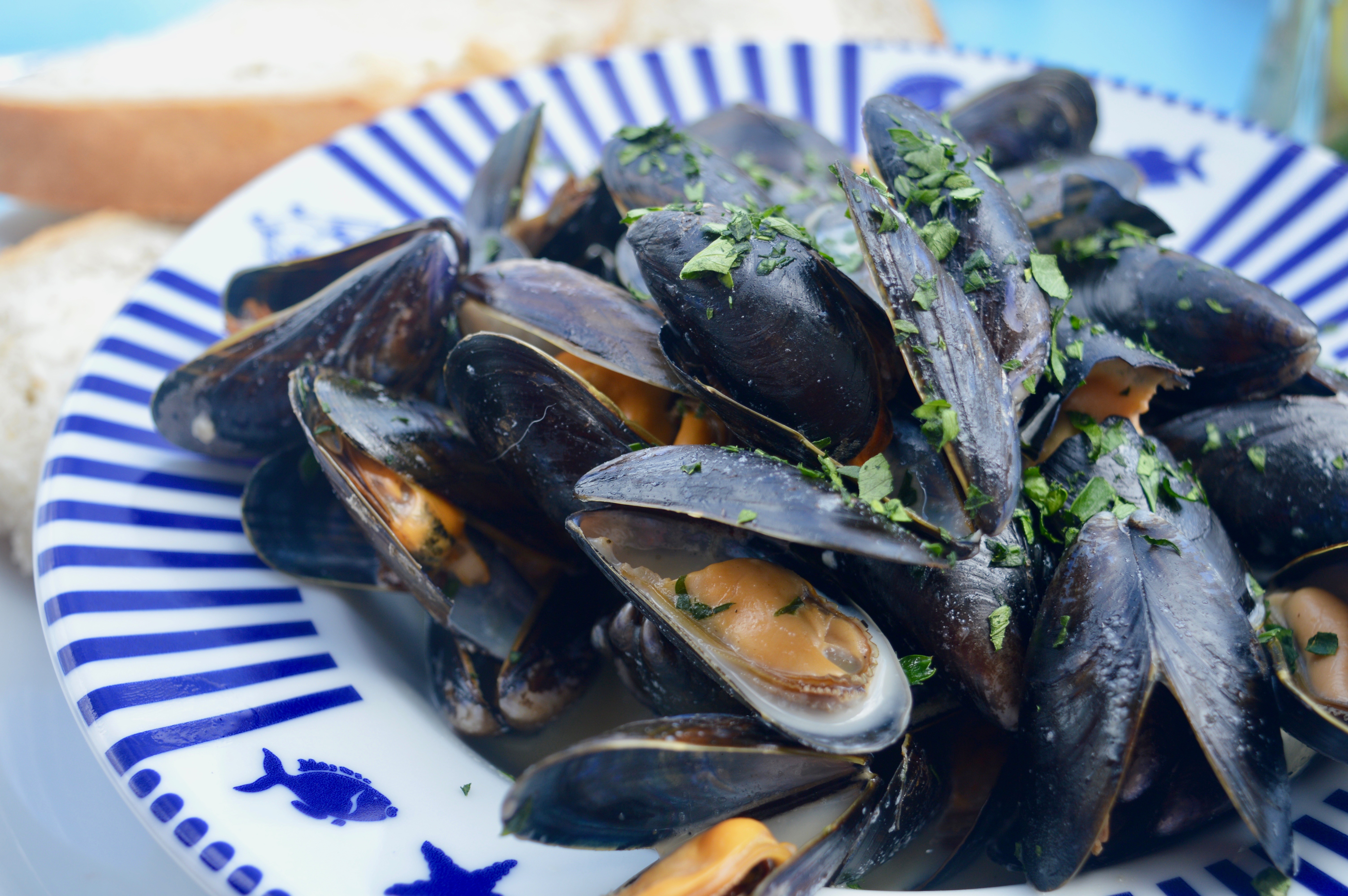 Frozen on the Front
I dipped my sauce, it was cold. Then I proceeded to eat a mussel, it was cold. I looked at my Mum as we said in unison 'my food is cold'. It was so disappointing especially as with it being local we wanted it to be fabulous.
My Mum headed back inside to give the staff a heads up that the food was cold. The manager headed out, apologetically she took our food away and explained that she was going to get us fresh food which had been remade. To our surprise after waiting over an hour for our initial food, this 'brand new freshly cooked' meal arrived within minutes. We did receive a refund for just the mussels.
In a new bowl, I looked at my Mum and laughed. Where had my sauce gone? Why were my mussels rubbery? Rule number 1. Never microwave mussels. They end up tasting like eating erasers. No wonder they get such a bad rap! My Mum's burger had also gone cold and somewhat congealed in the reheating 'pinging' process of the chips. It was all absolutely terrible.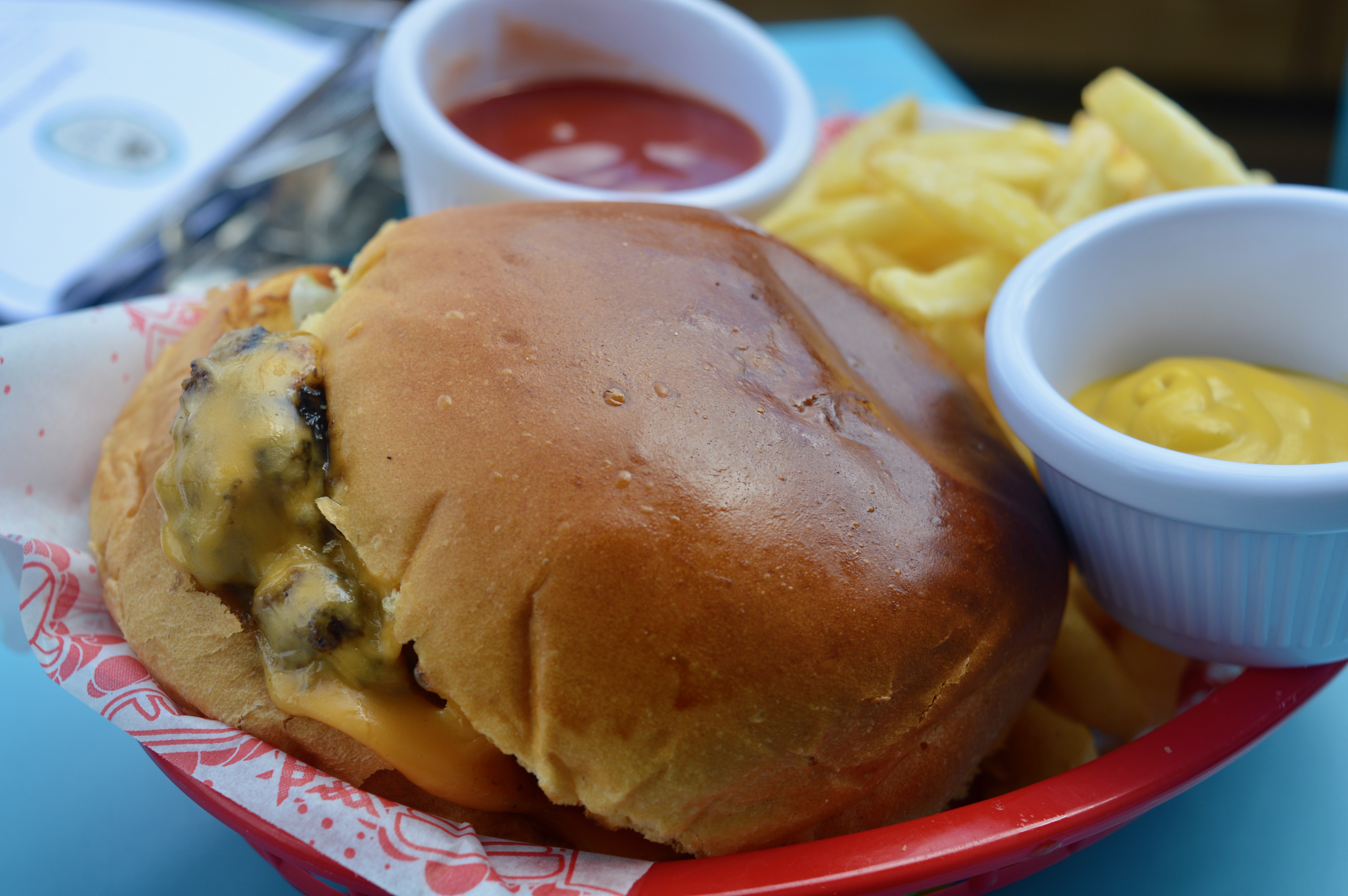 Supporting local business
Don't get me wrong, I get it's a new cafe. I understand there are teething problems. Deceiving customers, substandard service and awful food. It's not acceptable at all.
Read: Chez Mal – Newcastle Malmaison gets a face lift
As one of the staff members passed by we commented to her about when my mussels had been microwaved the sauce had disappeared. The response from the chef via waitress messenger was to offer us a complimentary drink! All very nice but clearly missing the point that we had actually come to eat and were leaving without eating. Needless to say, we refused the offer of the drink and went to seek our lunch elsewhere.
Apologies to me mean nothing unless they directly come from the person in question and they're meant. This apology was neither.
Crab & Waltzer….Crap & Waltz-outta-here
I physically couldn't eat my mussels. My Mum's burger still cold and gristly couldn't eat hers either. The fries were also lukewarm and it the whole experience in my eyes was just generally disgusting. The service was extremely poor and the staff were extremely blasé about the whole situation.
Perhaps a recommendation for the chef in future would be to actually personally apologise to the customer and replace the hot food that they had paid for not cop out by offering a half-hearted apology and a free tap water. I actually thought this was a place where I would be able to go regularly but sadly I won't be wasting my money there in future.
Have you been to The Crab & Waltzer? Would love to hear your views below.
NB: I was asked to leave a review on their Facebook page, which I did so. An honest AND genuine review of my entire experience, which was personal to me. This experience, however, seemed to have been shared by many others too. To my sheer dismay, I was basically called a 'liar' by their management, even though I had photographic proof. I have never experienced such unprofessional behaviour in my entire life.