I have as most have seen snippets of Cirque du Soleil performances. So I was certainly looking forward to my evening at Newcastle's Metro Radio Arena to see Varekai. Before going to the show I had read a few reviews. Which were slightly disappointing. 
However, I am always one who likes to make their own mind up. So went ready to fully immerse myself. In what was billed as a whimsical and enchanting forest tale. The story is one of Icarus flying too close to the sun. Who falls from the sky into a volcanic forest inhabited by strange creatures.
I can honestly say it was Absolutely Mesmerising!
Fun for all the family
From the Slapstick comedy routine opening of the 'clowns'. To the magnificent aerobatic, acrobatic, gymnastic finale. The evening was thoroughly entertaining. And far exceeded my expectations. I would tend to agree that the music didn't always match the performance. But the actual magical circusness of it all was wonderful.
The physicality, strength and execution of each and every routine was perfect professionalism. I have huge admiration for the dedication of each and every performer. They were superbly spectacular.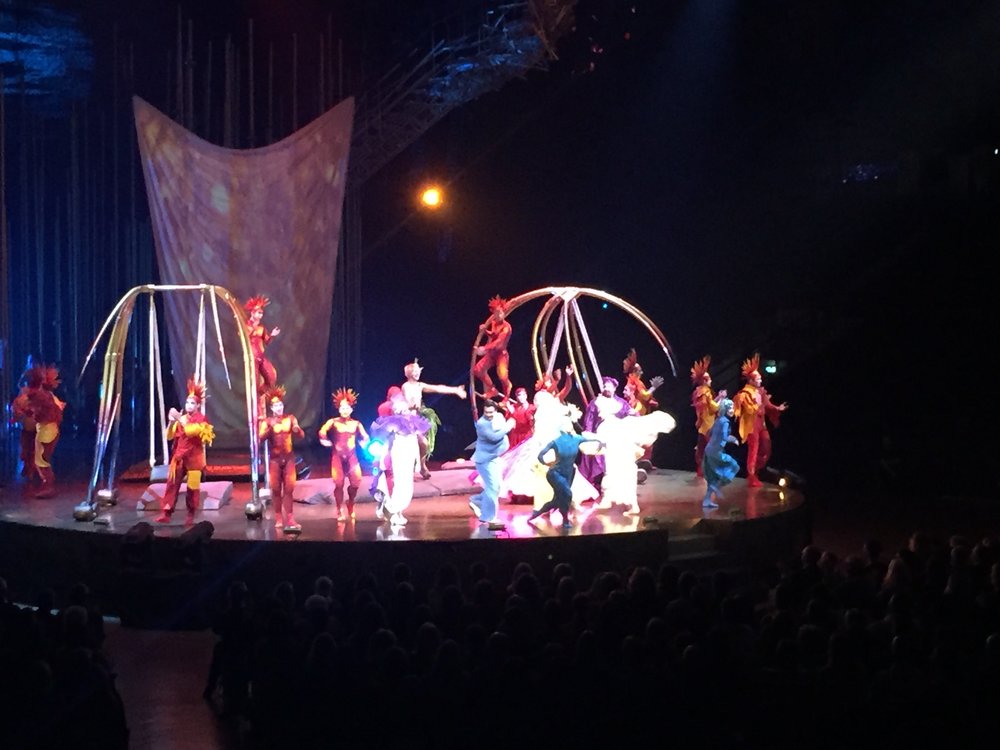 You cannot help but be totally in awe of the jaw-dropping acrobatics. The skills of the performers. And those that criticise probably couldn't even manage a forward roll!
You might also be interested in:
The costumes of the troupe were magical. With a truly colourful opening reminiscent of a Star Wars bar scene full of curious creatures. The large stage although fairly minimalist contained secreted openings. From which characters appeared and disappeared in and out of throughout the performance.
The overhanging stairway scaffolding covered in forest greenery and lighting was put to optimum use. With multiple breathtaking and eye-catching aerial acrobatics.
Acro-mania 2 Cirque
It was certainly an energetic and great feat of athleticism. With some outstandingly flexible and supple performances. The bodysuit costumes of the individual performers were designed to profile the preciseness of each manoeuvre executed. And the absolute incredible beauty and wonder of what the human body can achieve.
Especially, when honed to perfection. My particular favourites were the 4 guys who gymnastically tumbled and bounced across the stage. Weaving in and out of each other without collision. The beautiful girl on the trapeze was outstanding and her strength. Grace, elegance and poise was spectacular. As she balanced high above the audience on just the nape of her neck.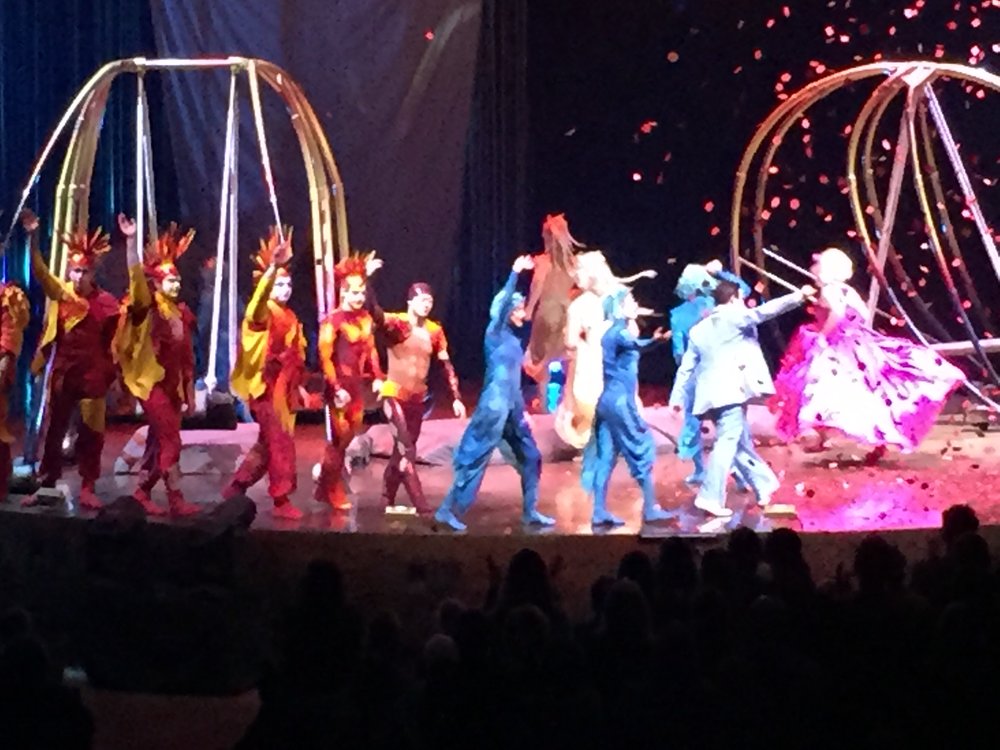 Most memorable were the alluring contortion of a fabulous female performer. As she entranced the entire audience and the 'Icarus' character of the story with her controlled balance and bending of her body. Pirouetting on slender stalks.
She was truly outstanding. Another stand out performance came shortly after the intermission by two scantily leather-clad men suspended by single arm trapeze. They were almost hypnotic in their display of synchronicity and strength.
Storylines or performance?
Although the story could have had more substance. As a truly modern circus event it was breathtaking so if you are looking for continuity in a storyline then this event is probably not for you. If you are looking to be entertained by stunning acrobatics then this certainly delivers.
Think more of the performance being linked by themes rather than a storyline and you won't be disappointed. There are some amazing standalone performances. And the minimalism of the props adds to the concentration and focus on the skills and abilities rather than the spectacle of the stage.
The acrobatics were amazing. The clowning appears disjointed but is the reprise between the change of stage set and performances and in isolation is quite amusing in a very European way.
Overall I was thoroughly entertained. I am not one to over analyse after an event or necessarily draw a comparison against other events, I gauge my enjoyment at that time while I am in the moment and I did feel that I had a truly excellent evening.
I am off to Vegas later in the year and would certainly put another Cirque du Soleil show on my 'must see' list.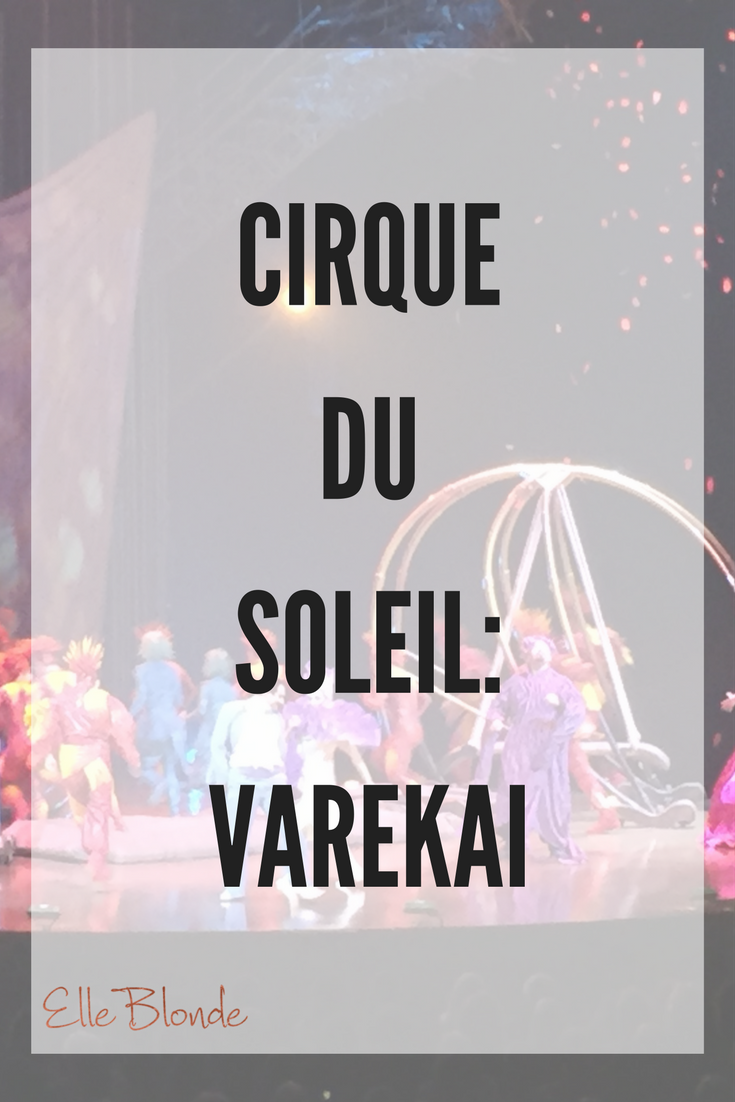 Disclaimer: Tickets provided complimentary, all views are our own. Read more about disclosure here.