Last night I was invited to the revealing of the NEW Summer Menu at Lola Jean's in Newcastle where cocktails were in full swing as well as a selection of the new menu.  If you're not familiar with Lola Jean's they started their quirky bar journey in Tynemouth about 5/6 years ago. Serving up an array of delicious cocktails to revellers along the coast before introducing the second location. Only a stone's throw from Newcastle's Theatre Royal in the city centre last year where they serve not only their amazing cocktails but real hearty homestyle cooking.
If you've never been to either of the locations you really must visit. Upon entering Lola Jean's Newcastle we were greeted with a Lady Eleanor cocktail. It's a toast to the Lindisfarne hit. It was a light and bubbly cocktail with Pink Lady Apples, cinnamon, raspberries, and prosecco.  Drink in hand we headed downstairs to the nook. As we entered the area was being used exclusively for the Bloggers Tasting Event we took a seat and began to peruse the tasting menu.
The decor is all mismatched with some modern pieces teamed with some real vintage items that give it that chic cosy air about it. The crockery is Toile de Jouy (not sure what that is? Check it out here) like my Nana used to have. Which made me smile and brought back fond memories of her. The lighting is low and the ambience is relaxing with an extremely chilled vibe. Dare I say it I love Lola Jean's Newcastle more than Lola Jean's Tynemouth, where I've been known to play chopsticks on the piano after one too many cherry bombs!
Anyways my best friend and non-blogger (tagger – wait for that blog post next week) Katie accompanied me to the event. Totally bewildered by the whole blogging lifestyle she was telling me how she felt like a celebrity which made me laugh as we sipped on our first cocktail. She's been my best friend for ten years and we are like chalk and cheese but that's what makes us a real comedy duo. The female Ant & Dec if you wish.  She still astounds me with the things she comes out with. I mean she once thought a Great Dane could get a human pregnant and people could have puppies. That's not even a joke! SEE WHAT I AM DEALING WITH HERE!
Anyways back to business. I nipped to the toilet to adjust my fat pants, boy I regretted wearing them and I hadn't even eaten yet. Note to self: never wear fat pants to a taster!
Upon my return, I noticed a deep-fried ring next to my drink, "Calamari?" I asked Katie as she shrugged her shoulders. "Not sure, what's calamari?", oh boy, we're in for a night of firsts here! I explained it was squid, to which she began talking about octopuses and sea creatures. She's my Dory. As we sat laughing I took a bite into my calamari ring which the very informed server explained is soaked in buttermilk to make it more flavoursome. It was truly delicious, especially served with aioli. I am a sucker for calamari mind. It's one of my favourites, that much so that when my Grandma cooks Christmas Dinner I always pray she has cooked calamari by accident instead of onion rings. She did that one year and every year I'm forever hopeful it happens again.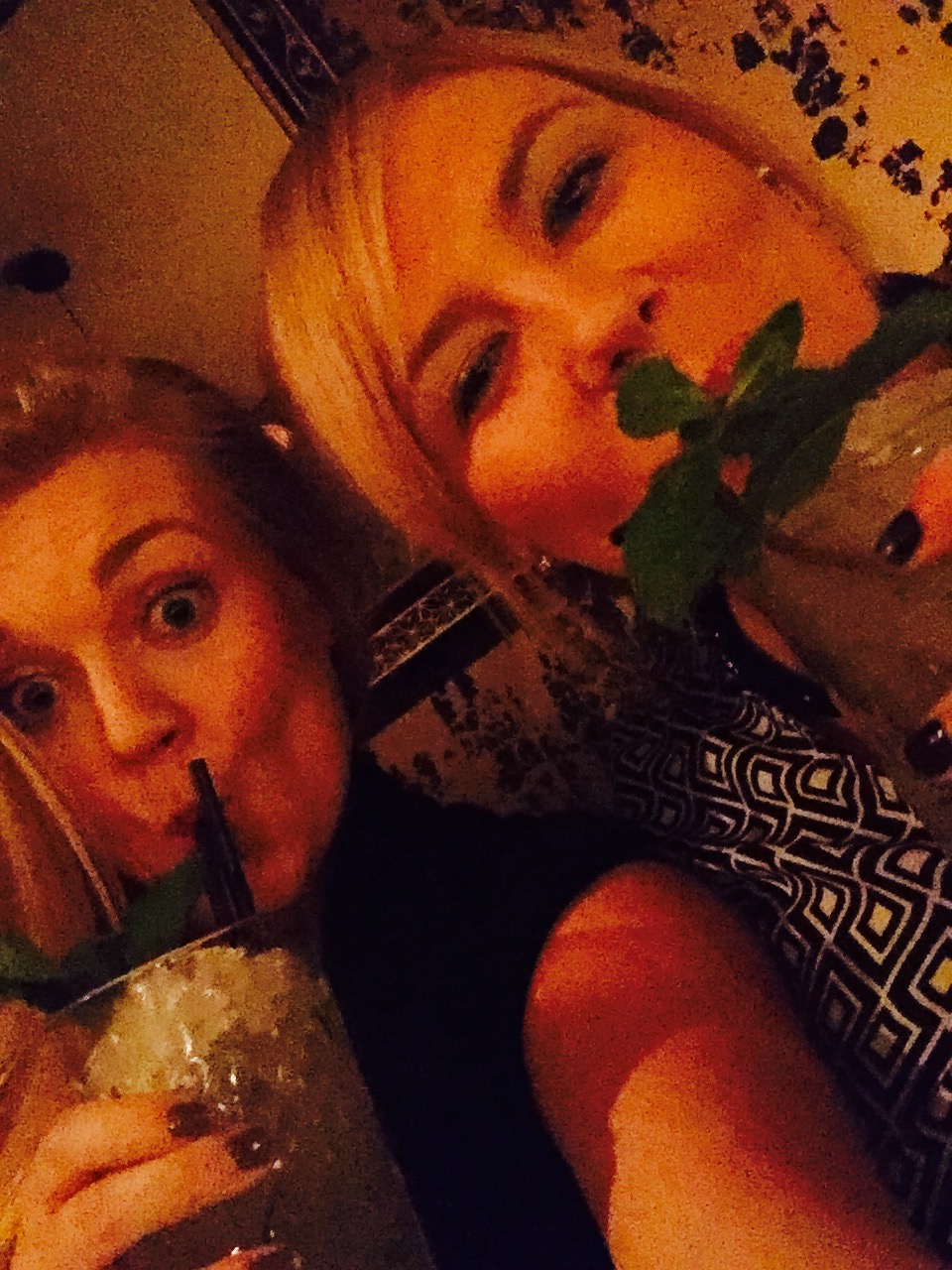 We continued to laugh, as we ate our squid (not octopus). Which Katie thoroughly enjoyed her first encounter with, before the first round of tasters were brought out. Surf & Turf. This is where I'm going to totally curveball everything, you may or may not be aware that I've been vegetarian since I was 7, simply as I didn't like the taste of meat.
About 5 years ago I started eating fish, making me a pescatarian. I've recently been diagnosed with a Gluten Intolerance too, which more than anything I find totally embarrassing when out for meals. Even though it's becoming more and more common. I've been toying with the idea of eating meat since I found out about my Gluten Intolerance, however, I just couldn't do it. With it being a tasting menu, I was brave! I could have of course asked for the vegetarian menu like Dizzy Miss James, but I was going for it, I really fancied the steak!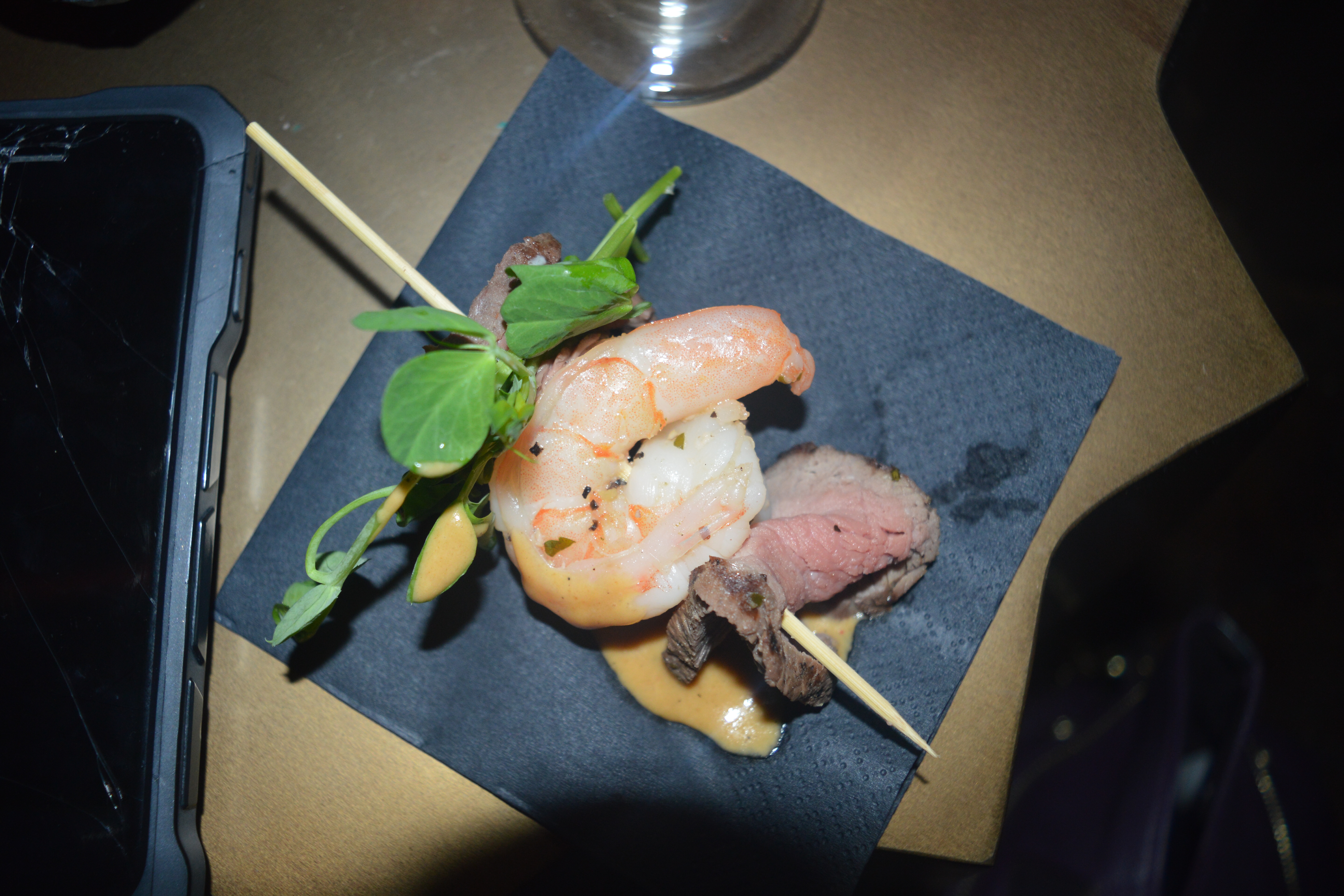 Related Read: Summer Menu Launch: Fratellos Jesmond 
The skewers came over with some delicious carved medium/rare steak and a big juicy King Prawn on it. Now for not eating meat in 20 years, I was braving it. I poured some of Lola Jean's secret recipe steak sauce on the side and dipped my first bit of steak in. It was delicious, the steak was tender and succulent and the sauce was fiery. With depth and a perfect accompaniment, think peppercorn with a very very good twist! The prawn was delicious, it was extra meaty and tasted divine. I'd totally give this full course a whirl on their new Summer Menu, in fact, I enjoyed this that much that when seconds came round both Katie & I were first in.
Next up was a Chicken Parmigiana burger. At this point, I opted to head to the bar where the bartender made me a delicious Marmalade and Rum cocktail. I wasn't brave enough for chicken, however when I returned Katie assured me that it was delicious. In a small brioche bun were Panko and Parmesan breaded chicken with a light homemade Napoli sauce and gooey mozzarella cheese. A posh 'boro favourite we called it. She tucked into my Chicken Parmigiana, as a trade for her next cocktail – she had the car. Good trade for me. Good trade for her.
The palate cleanser came around next, the Endless Summer. I really hope my Summer is as endless and as amazing as this cocktail. It was served long and was a Beefeater gin and lime, mint, apple and rhubarb mix. I'm usually not a gin fan, however, this was light and refreshing, garnished with mint and I enjoyed both glasses. It was easily my favourite cocktail of the evening.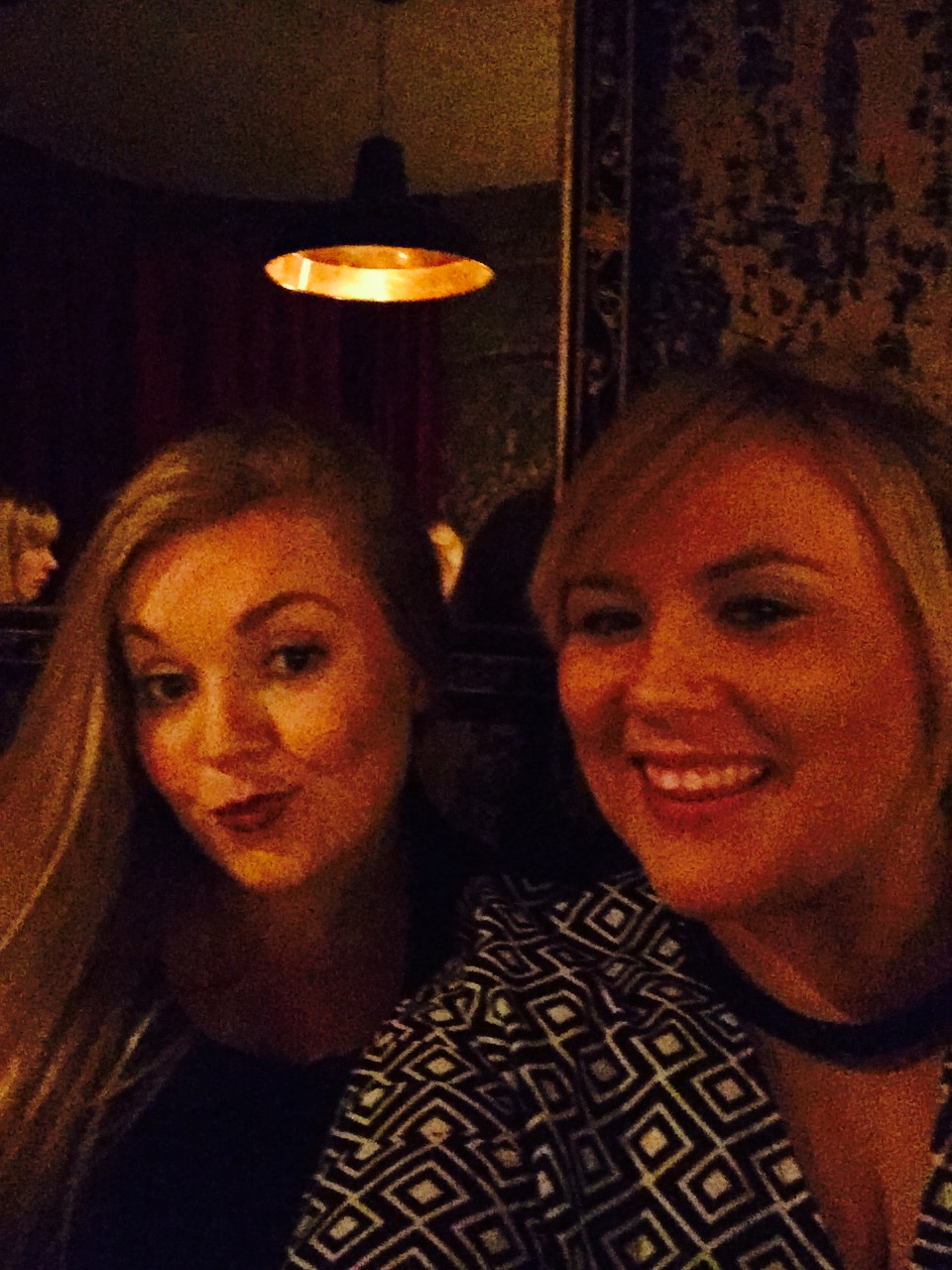 Out from the hatch next was the one I'd been looking forward to the most. The Baja Fish Tacos. I have a massive love for fish and I once again laughed to myself with the clever name of this dish. For those from Newcastle, you'll know what I'm talking about. The tempura cod was served in a soft tortilla with fresh homemade salsa, iceberg lettuce and Baja sauce. The guys at Lola Jean's have got this well and truly nailed. I absolutely loved it. The cod was delicate and the batter was just how I like my tempura.
Following from this was the James P Sullivan burger and the one the guys from Lola Jean's really wanted feedback from. Once again the lovely lady who was dishing out the food told us that the burger had been inspired by Monsters Inc character Sully. The burger came topped with a Monster Munch crisp. OKAY Lola's you've got me these are my favourite crisps ever! Imagine a room of 25-30 bloggers all getting excited over a crisp on the top of their burger. It happened. Hilarious. Inside the small brioche bun. I didn't eat the bun – I bit the bullet on the gluten front for one night only, live a little ey? Was that delicious rump steak again and two siamese burger patties joined by melted mature cheddar, caramelised shoestring onion and some delicious creamy steak sauce from earlier, Tennessee bbq sauce and red onion jam.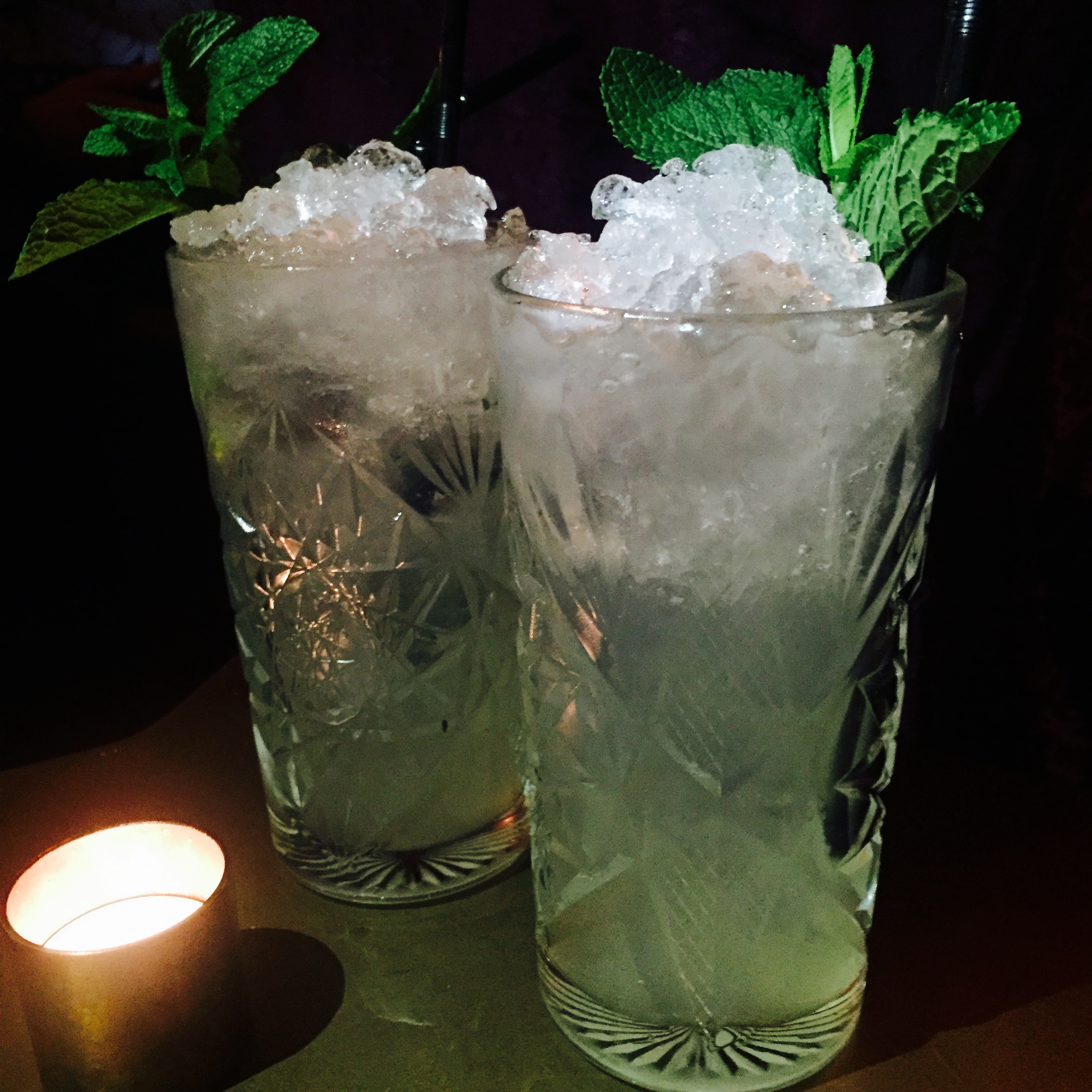 This vegetarianism is so overrated where steak is concerned. I've finally decided. 20 years and Lola Jean's made me crumble. That's an achievement in itself. This burger combination was on fire. It was so tasty and I know it's going to be one of the biggest hits on their Summer menu.
Dessert time. A light refreshment. This time it was a China Rose Petal cocktail. Served in a vintage tea cup and garnished in rose petals. This cocktail the Brugal white rum, Kwai Fei liquor, pomegranate, pineapple, rose syrup & lime looked gorgeous but perhaps wasn't my most favourite cocktail of the evening. It reminded me of potpourri. It was extremely fragrant, I had to have 3 of them just to make sure though…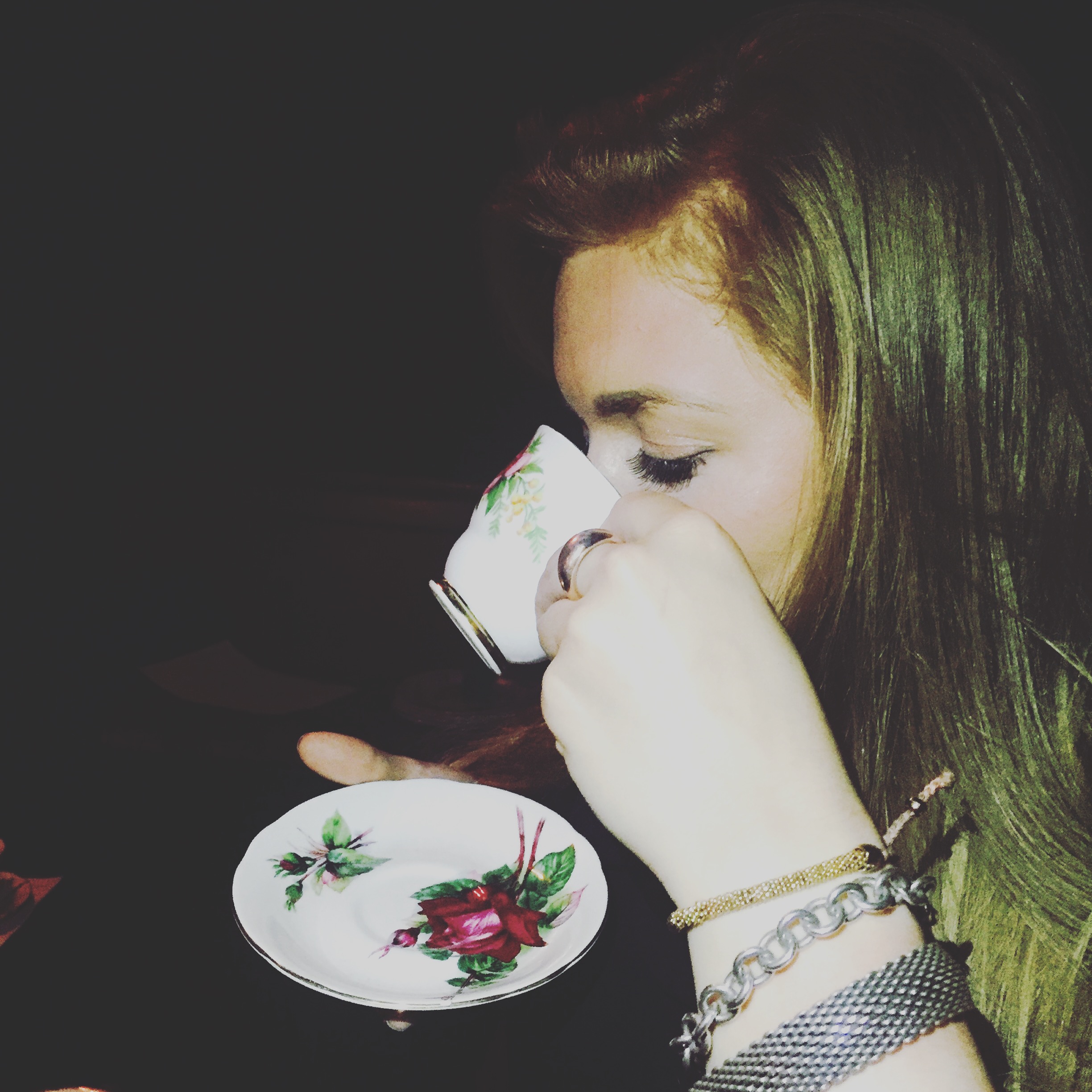 The lads from I♥NCL were waiting eagerly for this course from the menu. The Hot Fudge Cake Spring Rolls served with raspberry dipping sauce. They arrived and I thought I was in heaven. I'm a Nutella addict and the thought of a melted chocolate fudge cake inner was enough for me. The chocolate spring rolls are usually served with an ice cream accompaniment which we all agreed would have made them more delicious and by themselves, they were so rich. They were a funny mix of sweet and savoury as the outer spring roll was still savoury, and the inner was oozing chocolate goodness. I enjoyed them, however, I am unsure if these would be my first choice on the dessert menu. Then again I'm not a big dessert fan. Watermelon and strawberries are my idea of heaven.
5 Stars for Lola Jean's
So all in all the night was absolutely fantastic. We all had a great laugh. The food was 5 star and is going to be such a hit, the girls who were serving up the tasting menu were absolutely fantastic. They were passionate, well informed and extremely excited about the new menus. The atmosphere was rather electric and the cocktails. Well you know me, I love a cocktail so they were spot on. Massive Laura Jean love for Lola Jean's new Summer Menu.
What got me super excited as were bidding farewell to Lola's we were given a scroll from the treasure chest with the new 'Keep it Clean Menu'. OH MY GOODNESS, so when it launches this weekend (Tuesday in Tynemouth) we will consequently be making a trip to try out this menu. In addition, they've even added each dish to My Fitness Pal to make dining out even easier.
Finally, I best prepare myself for a session at KERN to work last night off though!
WHERE? Lola Jean's Newcastle, 1-3 Market Street, Newcastle upon Tyne, NE
WHO? North East Bloggers to name a few: Amy Gatenby, Mandy Charlton, Melissa Jane Marshall, I♥NCL, Love Island's Chris Williamson
WORE? New Look black skater mini dress, duster jacket – a vintage wardrobe haul from my Mum, shoes & handbag Mulberry, jewellery Tiffany's & Links London.
DRANK? Cocktails, lots and lots of cocktails
Check Lola Jean's out here: Website | Twitter | Instagram
Pin me for later