Natural makeup, or "no makeup, makeup look has been a firm favourite for decades now. It is simple, suits almost everyone, and when done properly, will leave you looking amazing without putting in tons of time and effort. 
With nothing more than a tube of clear mascara or some blush and concealer, you can create a flawless, natural look in no time.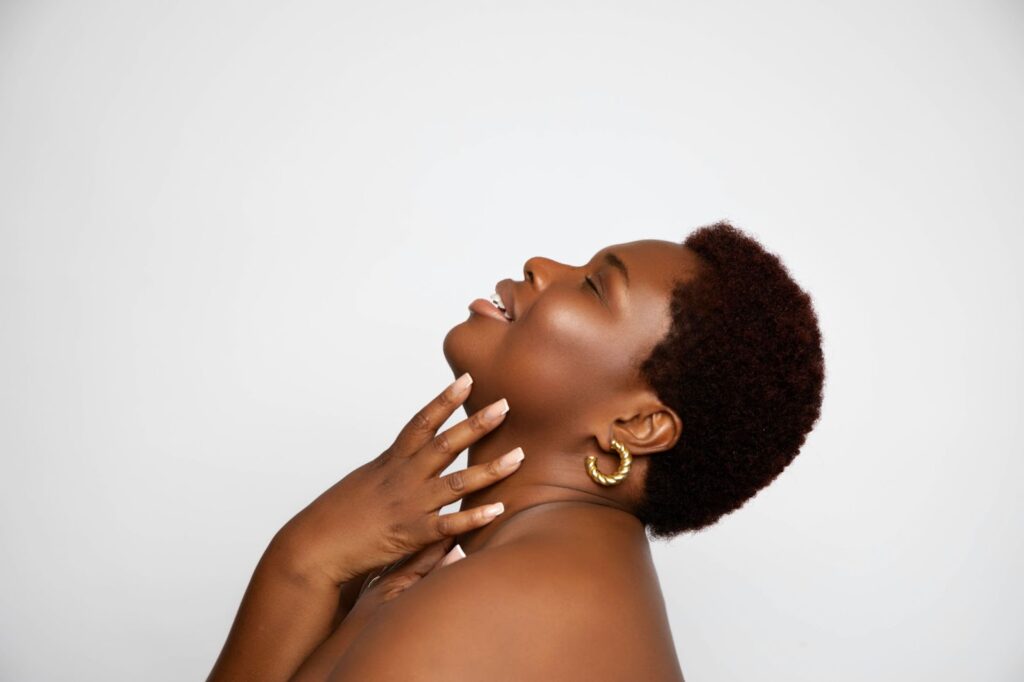 Prime Your Skin
The first thing to do is to clean and prime your skin. You want to create a smooth and clear surface to work with, as this will eliminate the need to use a lot of concealer or powder. A primer will create a smooth surface and give your makeup something to stick to.
Light Coverage
The opposite of a natural look would be applying far too much foundation. Instead of foundation, opt for a tinted moisturizer, a BB cream, or a CC cream. You are looking for something that just does the job and no more.
A skin tint is also a great option as it will provide the coverage you need but allow your natural features like your rosy cheeks or freckles to show through.
Minimal Concealer
It is far too tempting to use concealer on every blemish or spot you see. When you are creating a natural look, the last thing you want to do is use too much concealer. Instead, pick a trouble spot or two, like under your eyes, and apply enough to cover the imperfection.
If you need to use more, opt for a lightweight concealer and use your finger to work it into your skin.
Creams Over Powders
When it comes to choosing creams or powders, always opt for the creams when you are creating a natural look. Creams are much easier to blench, and when they settle, they look much more natural compared to powders.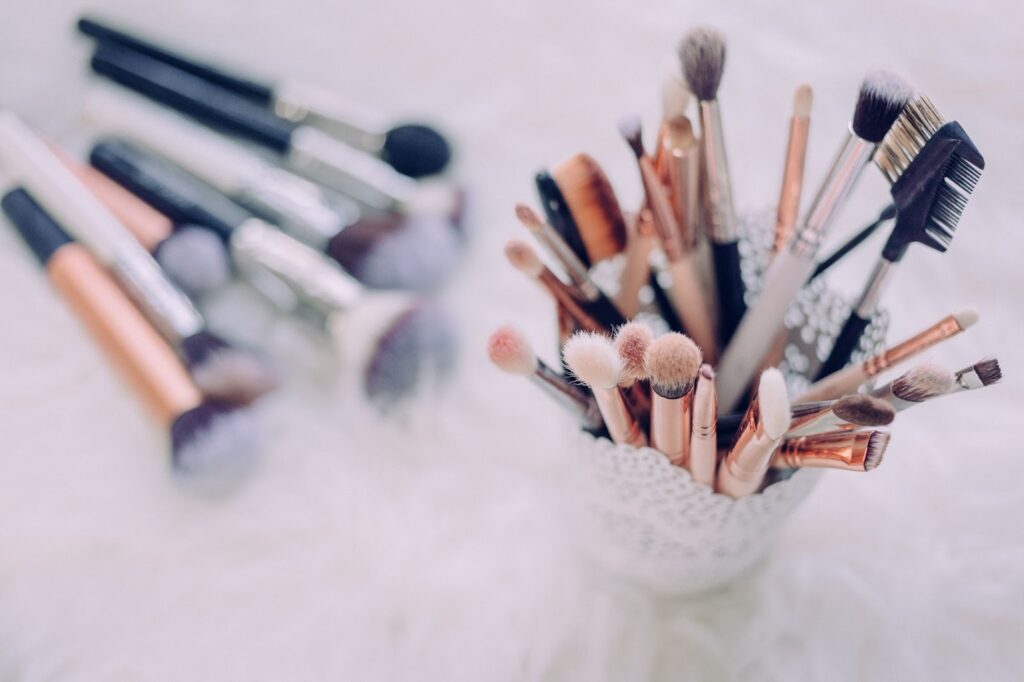 Dew
The dewy look is incredibly on trend right now and is the perfect way to get a glow without looking greasy or using too much makeup. Using a cream with a clear base on the tops of your cheekbones will give you a natural glow.
Minimal Brow Makeup
Your eyebrows are a part of your face that can make or break an outfit. When you are doing your natural look, the best thing to do to them is not much at all. Brushing them and getting a rough shape is all you have to do. 
If your eyebrows are very thin or light, you can fill them in slightly, but keep in mind that your goal is to make them look natural, not overly defined.
Light or No Mascara
Mascara is another item you should be very light with or not use it at all. While it is normal to apply a few coats of mascara, instead, apply just one coat or one in each direction. This will give your eyelashes definition without making them look too heavy.
Natural Makeup Lip Tint
Lipstick is designed to make your lips look bigger and more defined, something that isn't part of a natural look. However, many makeup artists suggest that you go for a popsicle look instead when it comes to your lips.
Using a lip tint that is a shade or two darker than your lips will give some of the definition you need but also a glossy appearance that looks completely natural.
Definition, Not Drama
When it comes to your eye makeup and eyeliner, you would usually go for a dramatic wing or something similar. However, when you are doing a natural look, you want to create a definition around them. 
Using very little eyeliner and placing it on your eyelids will give you the slightest bit of definition that will let your eyes stand out.
Simple Contour
Contour can be part of a natural look when done correctly, and there is a very easy trick to get it right. Starting from just inside the corner of your ear, sweep it across the top of your cheekbones to near the corner of your mouth. 
If you want to make it a bit more subtle, you can combine your contour with your foundation to ensure you don't apply too much.
Natural Color
A natural look allows you to accentuate the natural colour of your eyes, cheeks, and lips. This means that the makeup and colour you add should complement the natural colours of your face. An easy rule of thumb is to use a lipstick, blush, or eyeshadow that is only a shade darker than your natural colour. 
Keep Things Simple
Remember not to overthink and overdo your makeup. You want to keep things natural and only use makeup to cover up a few blemishes and enhance your natural features. Your look shouldn't take longer than ten or fifteen minutes, considering you are only doing a few things.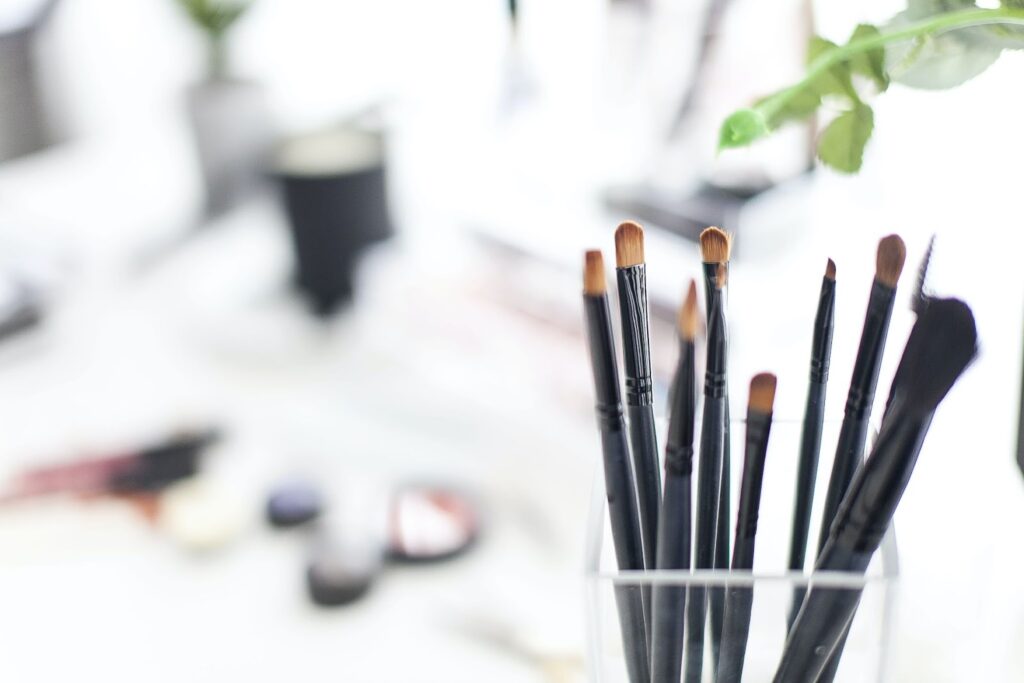 Accentuation is Key
Finally, use your makeup to accentuate your natural colour, face shape, and features. You aren't trying to create cheekbones or a defined jawline; you want to outline those features and bring them to the forefront. Your face is the star of the show, not a single feature.