In today's fast society, it is easy to get caught up in the busyness of life. When we find time to clean our home, it can be a daunting task because we are usually so tired when that day comes. Many of us have experienced that feeling when you walk in the door from a long day, and all you want to do is get your feet up. But as you step inside the room, you're hit with the smell of old food or dirty clothes.
You start thinking about all of the things that need to be done, like laundry, dishes, vacuuming, which seems like it would take forever. We want to do cleaning as quickly and painlessly as possible, but sometimes we don't know where to start! In reality, though, if you just spent five minutes running around your house cleaning here and there, in no time at all, your home will be back to being a wonderful place for those tired toes!
Here you will learn how to speed clean your home with these simple tips for success!
Vacuuming and Dusting
You can vacuum and dust at the same time. If you have a duster, use it to wipe off fingerprints on furniture and Knick knacks while you're vacuuming. You'll be surprised how clean your home will look! Regularly vacuum your sofa, loveseat, Pakistani rugs, and chairs. Vacuuming daily will keep your carpets in good condition and your furniture looking newer.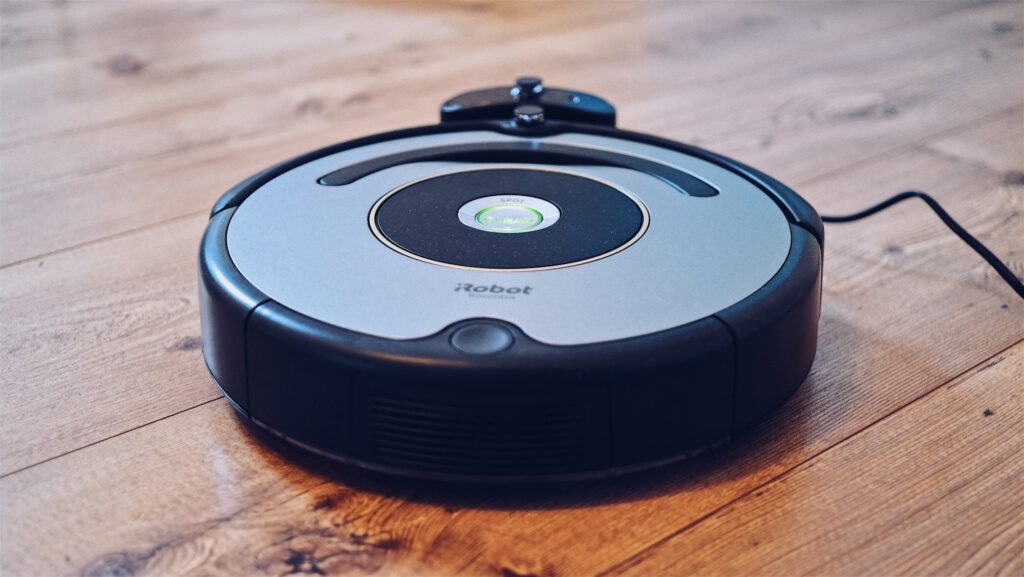 Sweeping
If you sweep one or two rooms a day that will be enough to keep the floors dust-free! Sweep up dirt from outside (like leaves) as soon as possible, so they don't accumulate on your flooring. Use wet mopping with a broom if needed. A little cleaning time will go a long way. At the same time, you will be safe from any diseases being spread from bacteria in dirt.
Cleaning Windows The Right Way
The right way to clean windows is to use a squeegee and cleaner designed for this task only, not household cleaners or soap. Clean each window while it's still open because the residue will dry on your outside walls more quickly if you wait until they're closed. Cleaning windows will take a lot less time this way. When you're done, dry the windows to make sure they are streak-free and remove any marks from your walls with a damp cloth or soft sponge.
Cleaning Ceilings And Walls
For ceilings and walls that need minimal cleaning, use these tips: wipe down surfaces with water mixed with vinegar and detergent. Let the walls dry and hang your favorite art and paintings on a clean, fresh wall. -Make sure to use long-lasting ceiling paint that has good coverage. This will help hide any patches and imperfections on your ceiling.
Cleaning Counters
To keep your counters looking their best, use a damp cloth to scrub away any stubborn stains gently. You can also spritz some homemade cleaners on the surface and leave them for about 15 minutes before wiping them with water or a dry cloth. You have hardwood floors. Then you must vacuum them regularly and clean up any spills immediately.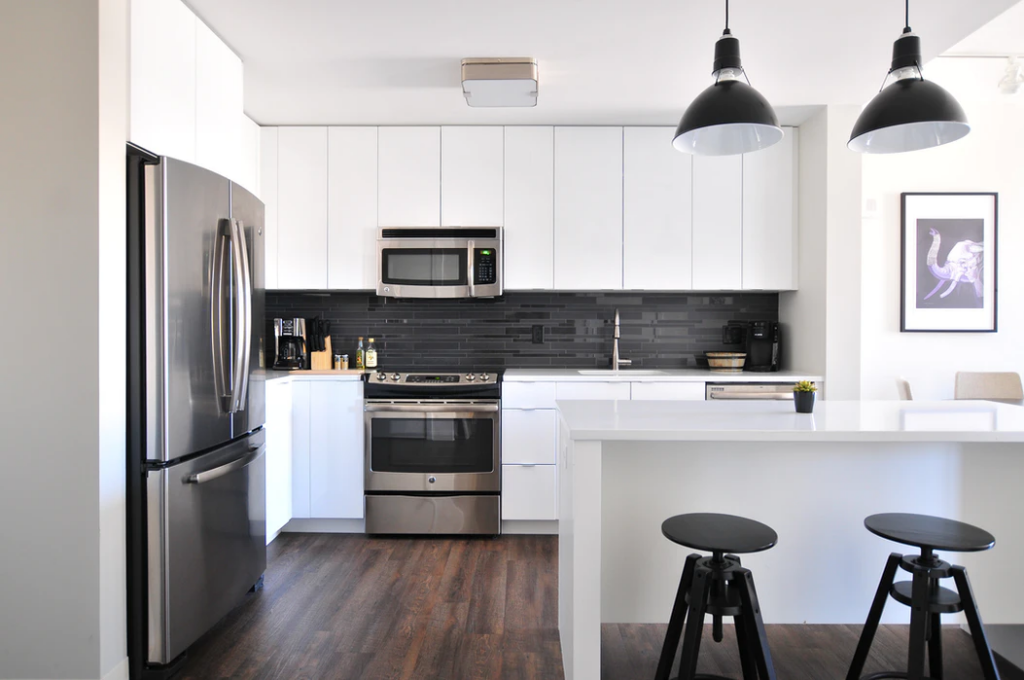 Cleaning The Kitchen
You can use a rag dipped in vinegar to wipe down the surface of your kitchen stove, but be sure not to let it touch the burners or melt into them. Then, make a paste out of baking soda and water on another cloth for all those hard-to-clean areas. A Complete cleanup task is enough once a month to keep the dirt and grease off your kitchen counters, stovetop, and oven.
Cleaning The Bathroom
When cleaning a bathroom, it's important to start in the shower or bathtub first so you can get most of the dirty water out before moving on to other areas. If hair is all over the floor from just taking a shower or bath, use a vacuum cleaner to suck up the hair. Should you find mold in the bathroom, you will need to get in touch with someone like these Mold Damage Restoration Services in order to get this removed so that your home is healthy again once again.
Cleaning The Living Room
To get your living room looking its best, you will need to start with light cleanup tasks like vacuuming and wiping down surfaces. You can then move on to deep cleaning by changing out furniture covers, dusting things often. Also, washing cushions, wool rugs, and curtains are helpful.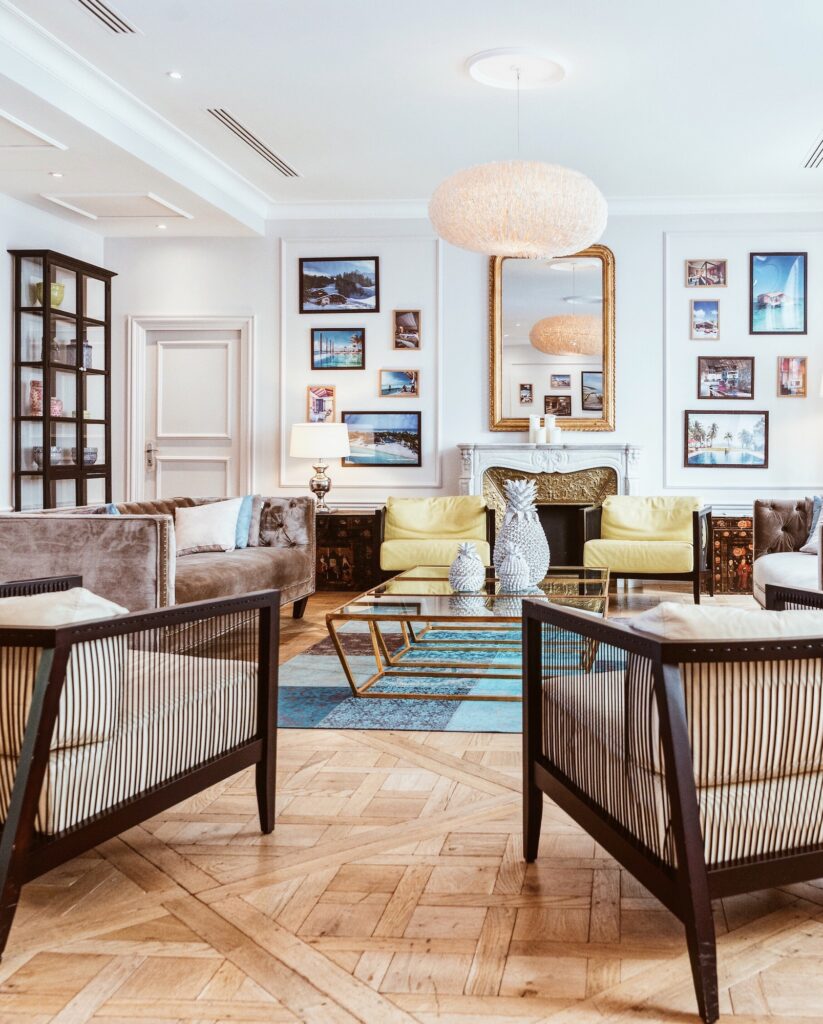 Cleaning The Bedroom
The bedroom is an easy place to clean in your home because there usually aren't many messes that need to be tackled, and you don't have furniture or rugs for dusting. Start by making sure all clothes, bedding, linens, towels, and other items are at their place. Vacuum every part of the room, including dusting and wiping down surfaces. Use eco friendly laundry detergents to wash your bedding and ensure
Deep Clean Entire Home Once Every Season
To properly deep clean your home, you should do it twice a year: once in the spring and again before winter. This will ensure that all dirt, pet fur, pollen, dust mites (if present), allergens are eliminated from every surface throughout the house. You can hire professional cleaners for deep cleaning and do the following tasks:
Vacuum all carpets and rugs
Clean wood, tile, linoleum floors with a damp mop or vacuum cleaner.
Wipe down walls and baseboards as well as window ledges and furniture. Clean windows if needed (or hire someone to do so).
Clean the garage and outdoor area
Clean all surfaces throughout the house, including dusting and wiping down surfaces.
Spot clean walls, ceilings, and baseboards as needed (hire someone for this task if you don't feel confident enough).
Steam clean carpets or rugs with a machine that uses hot water to remove dirt from deep in fibers while killing germs effectively.
Pesticides Spray Once a Month
Pesticides spray is important for keeping the pests and bugs that can create bacteria in your home under control. Hire someone to spray pesticides such as www.pestcontrolexperts.com on the exterior of your property every month. Spray surface pesticide once per week and let it sit for 20 minutes. Also, regular sprays will help control pests indoors and out.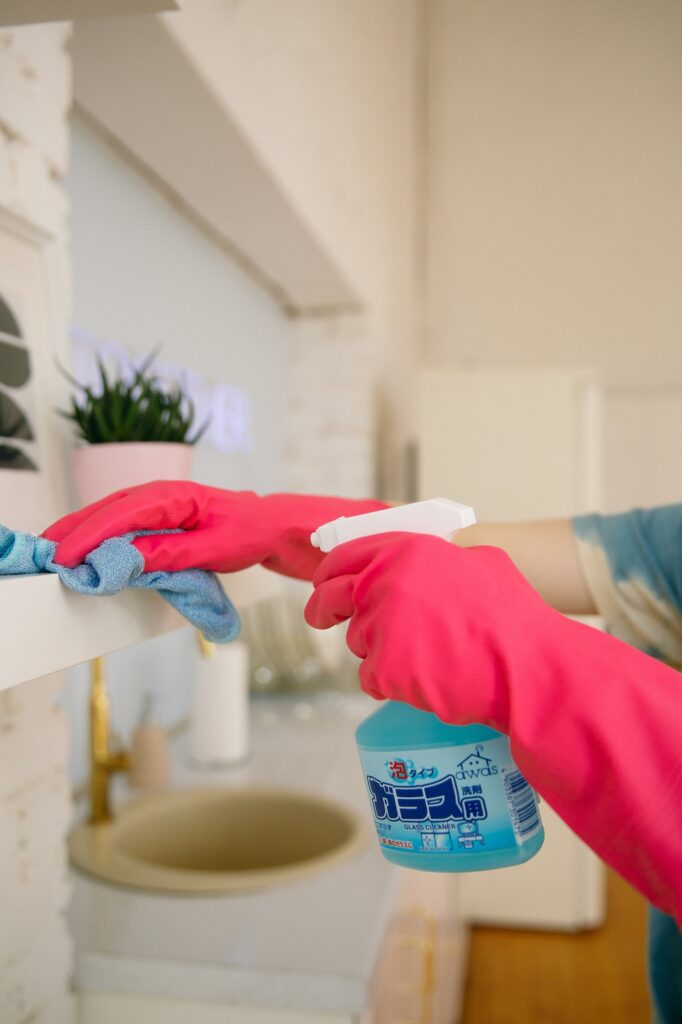 In Conclusion
The last thing you want to do is spend your entire weekend cleaning. With these expert tips, we've shown how you can get the job done quickly and efficiently without sacrificing any cleanliness in your home or office! We hope this cleaning list has provided some inspiration for new ways to go about tidying up around your house. Check out our selection of chobi rugs at RugKnots in case you need some new décor too. We hope you will find a perfect one for your home.