There's something alluring about going out for dinner, especially with friends or family. The Spanish have dinner with friends down to a tee. You may remember at the beginning of the year I headed to Tapas Revolution Newcastle where I was lucky enough to have celebrity chef to the stars and restaurant owner Omar Allibhoy cook up a fine sharing feast.
Since my first visit to the restaurant, which is located in the Greys Quarter of intu Eldon Square, I've been back a couple of times to Tapas Revolution. For breakfast and then just for cocktails. It has a fiesta vibe and really transports you to traditional Spain. When speaking to Omar he was so passionate about emulating the same ambience of his home country.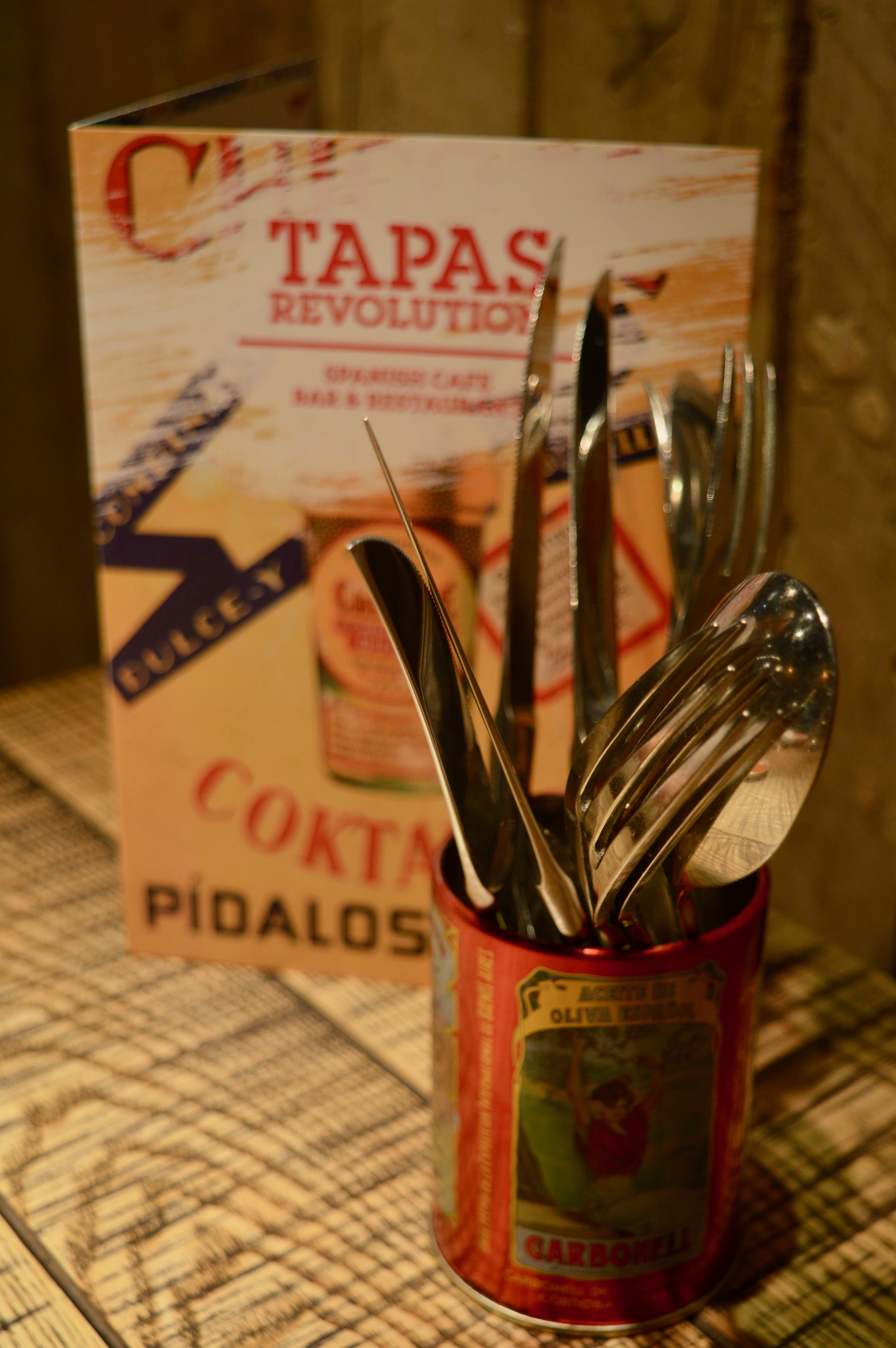 With a new Winter tapas menu launching this week, my trust dining partner (my Mum – check out her site for mature bloggers) and I headed to check it out.
Parking in John Lewis' car park and taking full advantage of the free parking after 5 pm we took the short walk across to the newly developed and food-centric park of intu Eldon Square.
Heading to the Greys Quarter? You might also want to check out these reviews:
We arrived to the bright red neon lettering and the exposed reclaimed finish. With Mediterranean hues and greenery dotted around the decor is traditionally Spanish with a modern twist.
We were seated at our table by the lovely, friendly Spanish waitress who showed us the new items on the menu, before taking our drinks order. Opting for a bottle of the house white and some freshly made lemonade.
Selecting from the tapas menu we were advised to choose between 3-4 dishes per person. Following recommendations, we selected the following dishes;
Croquetas de jamón (£5.25)
As lovers of croquettes, we had decided upon on the deep-fried Ibérico ham with béchamel sauce balls of goodness. They were served piping hot to our table. I thought they were delicious, however probably could have done with a twist of black pepper. My dining partner thought they were missing a little bit of something and upon later reflection decided they probably could have done with a little more potato to make them a little more 'croquette'-like.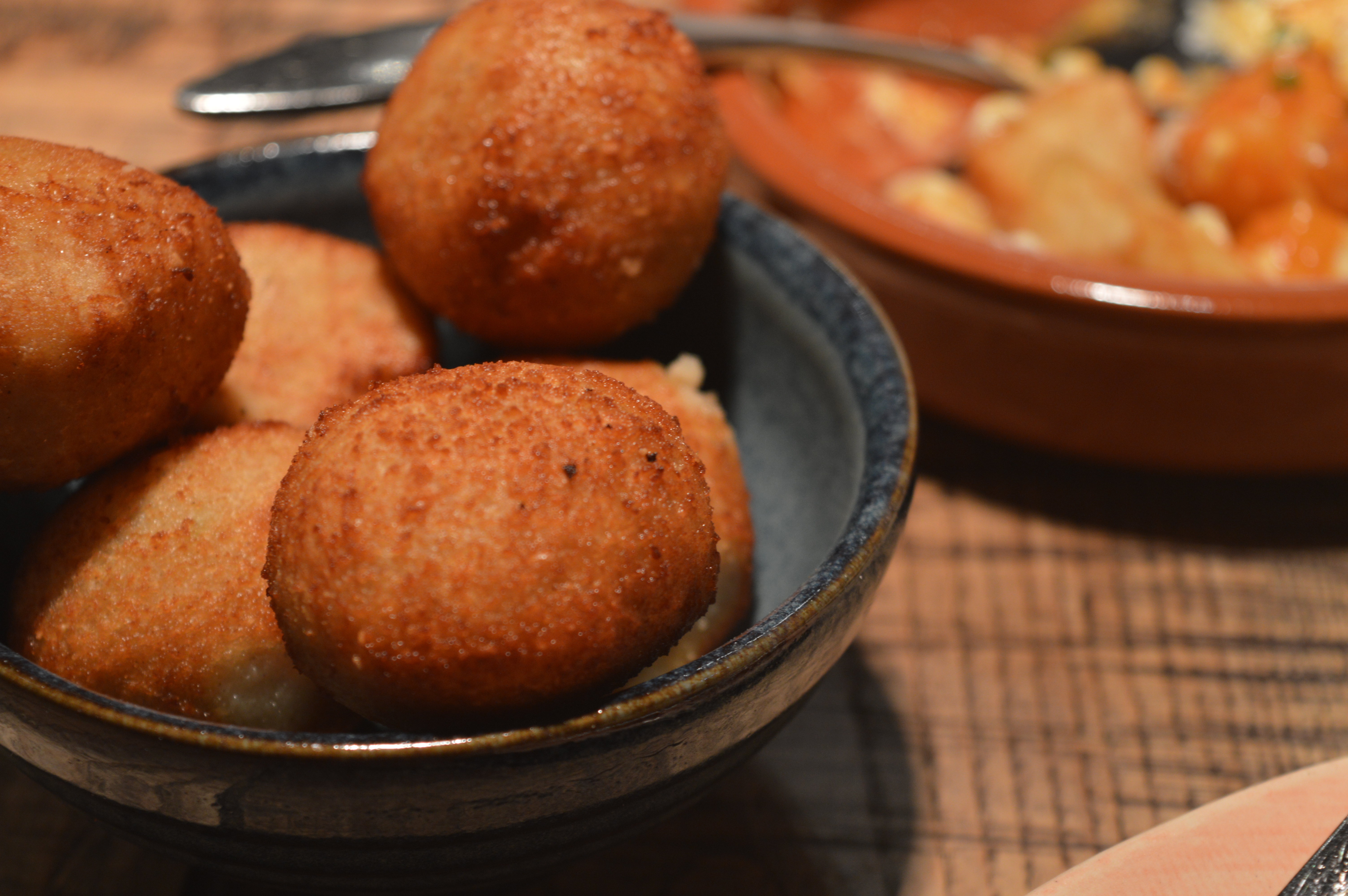 Pinchos morunos con mojo picón (£6.75)
The tapas dish I was personally looking forward to the most. Four marinated beef skewers with a spicy dipping sauce. These twists of beef were served medium/rare just how I love my beef cooked, they slid off the skewers and were extremely tasty.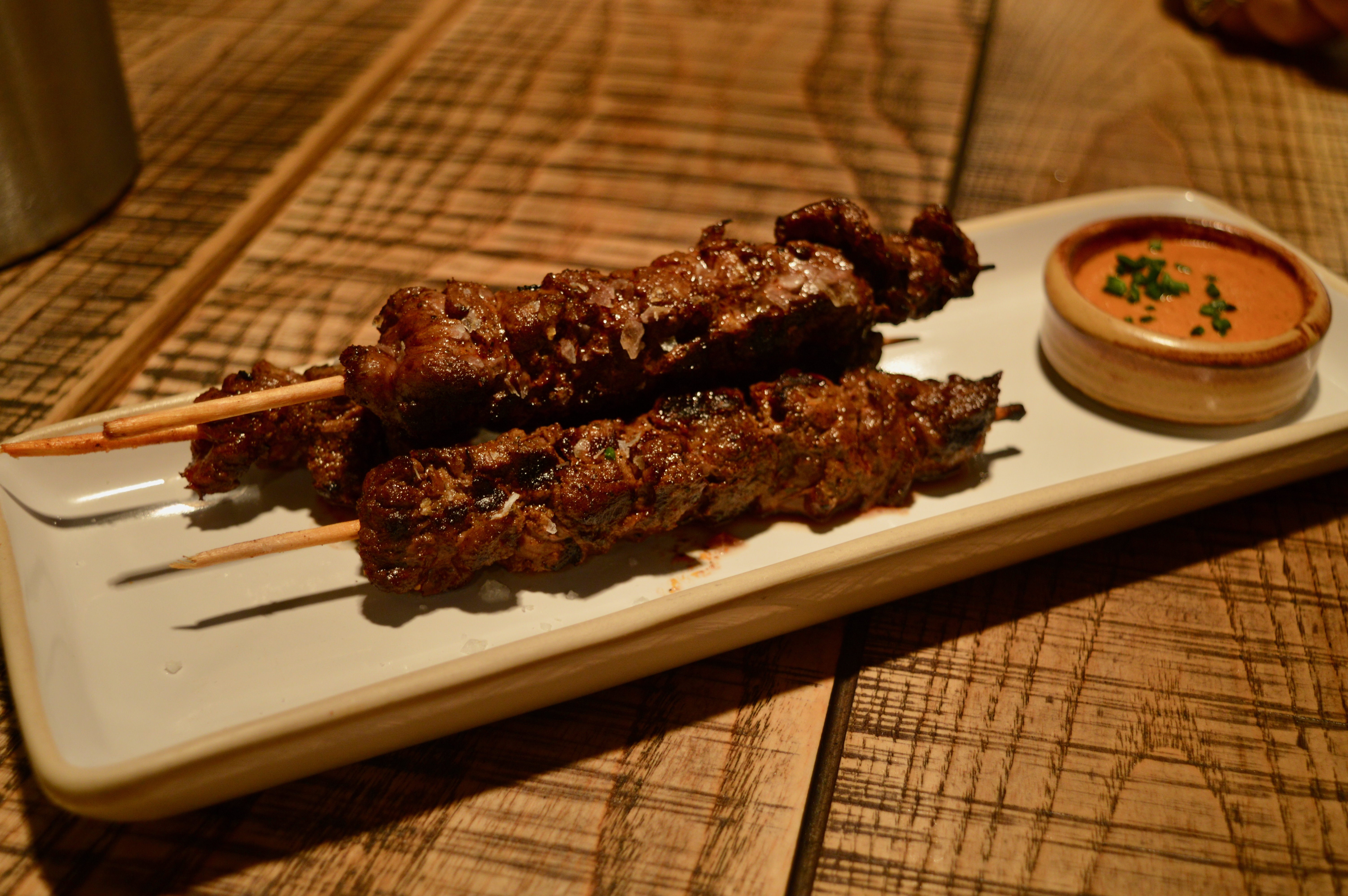 Our next dish was Paella de pollo (£5.25)
Spain's famous saffron rice dish cooked with chicken and green beans. I've had this before, cooked by Omar. I think I was spoiled the last time I had Paella de pollo. It's amazing how much the difference is when the same food is cooked by two different people. I enjoyed the Paella, however, I felt like it was lacking something from the previous time.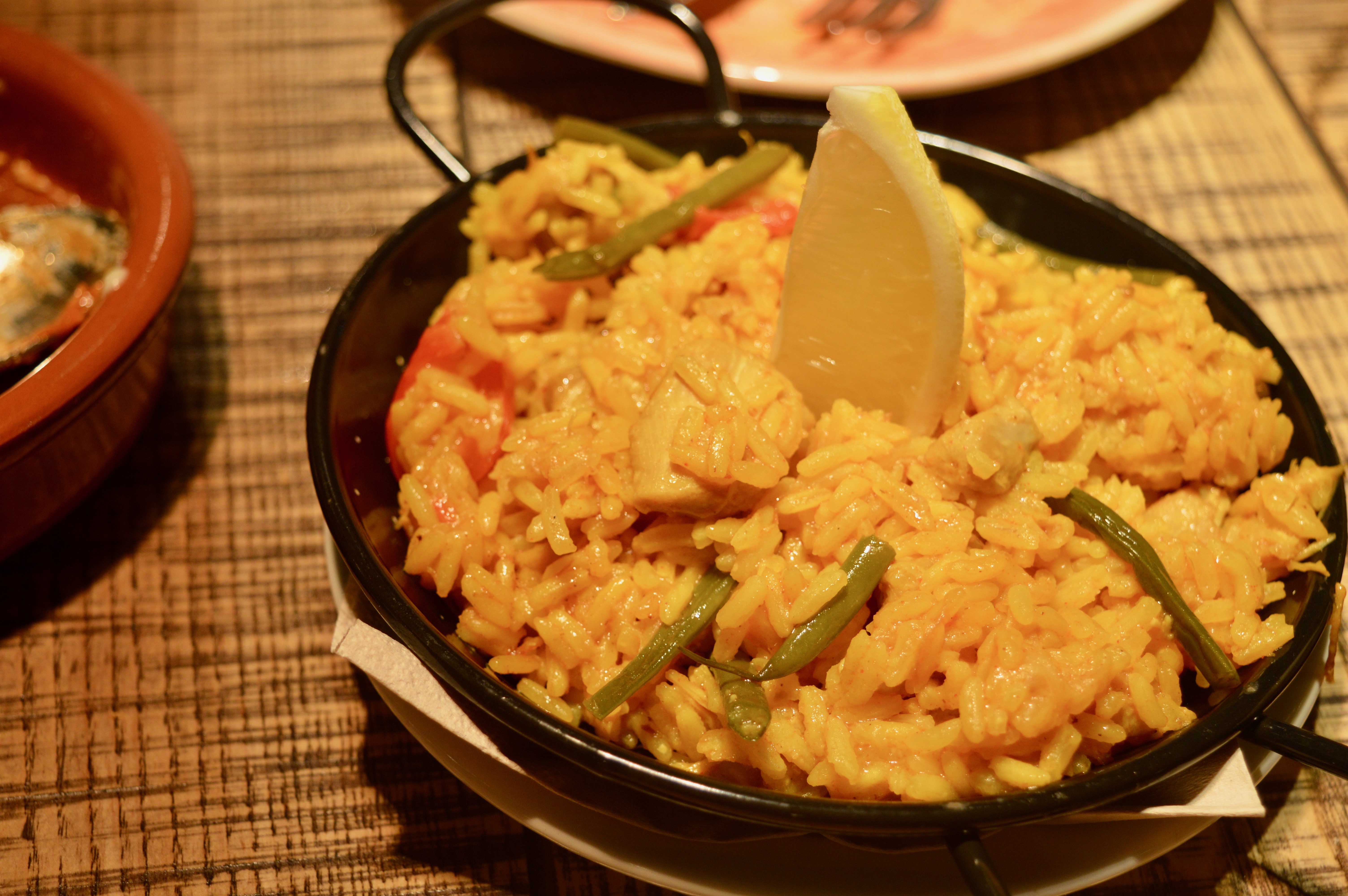 Gambas al ajillo (£7.95)
Tiger prawns with garlic and chilli is one of my all-time favourite dishes these big meaty prawns cooked in the traditional terracotta clay pot were also piping hot and were so delicious. They were so flavoursome and were loaded with garlic.
Top tip: orders some bread and aioli to soak your bread in the oil and then spreading the aioli for a truly moreish garlic bread.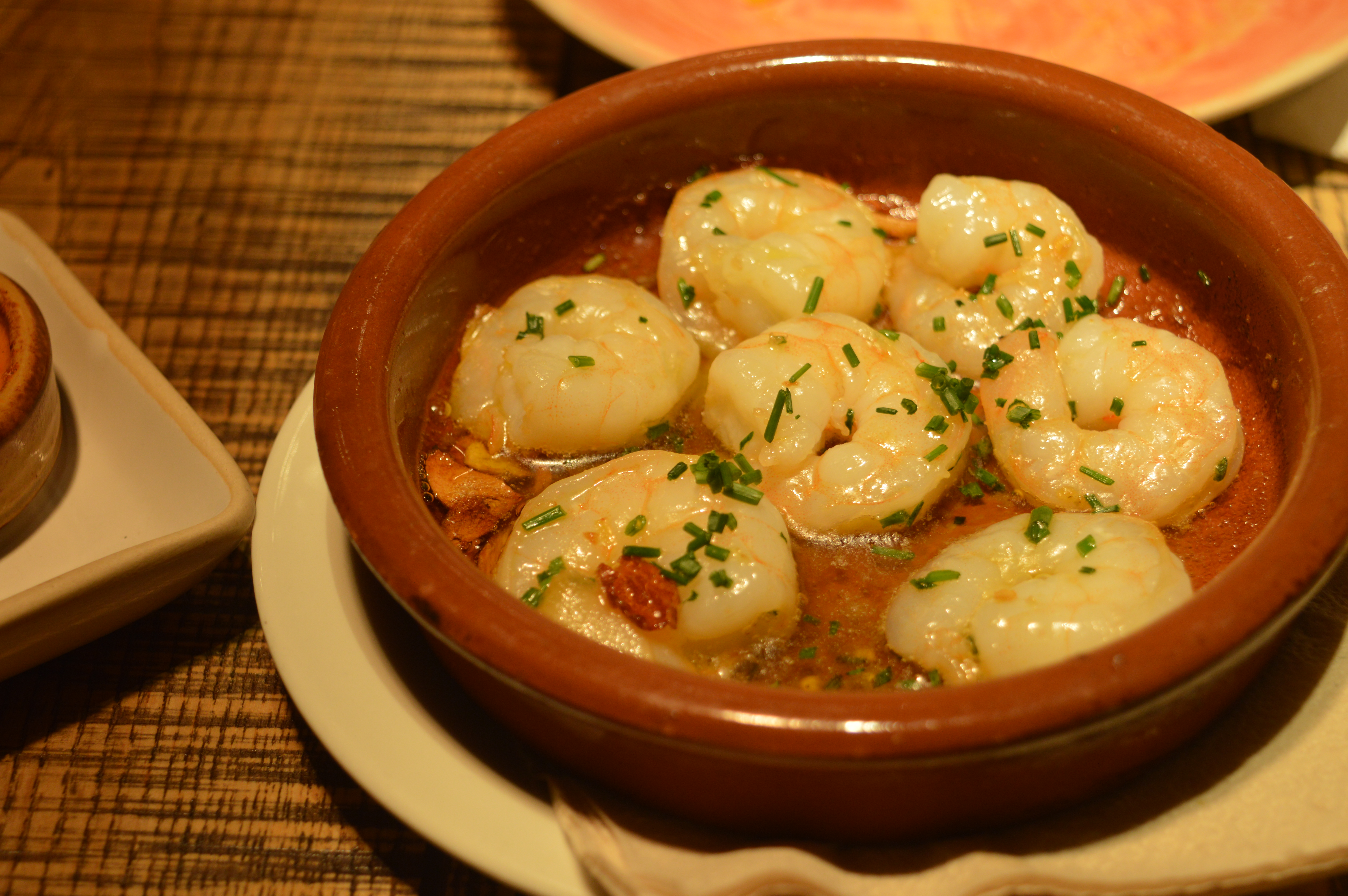 Calamares fritos a la andaluza (£5.95)
Probably the staple of any tapas selection, squid strips tossed in flour and then deep-fried. The squid was served with alioli and lemon. This large portion was perfect for sharing and comes highly recommended the squid pieces were so tender and the coating was so light.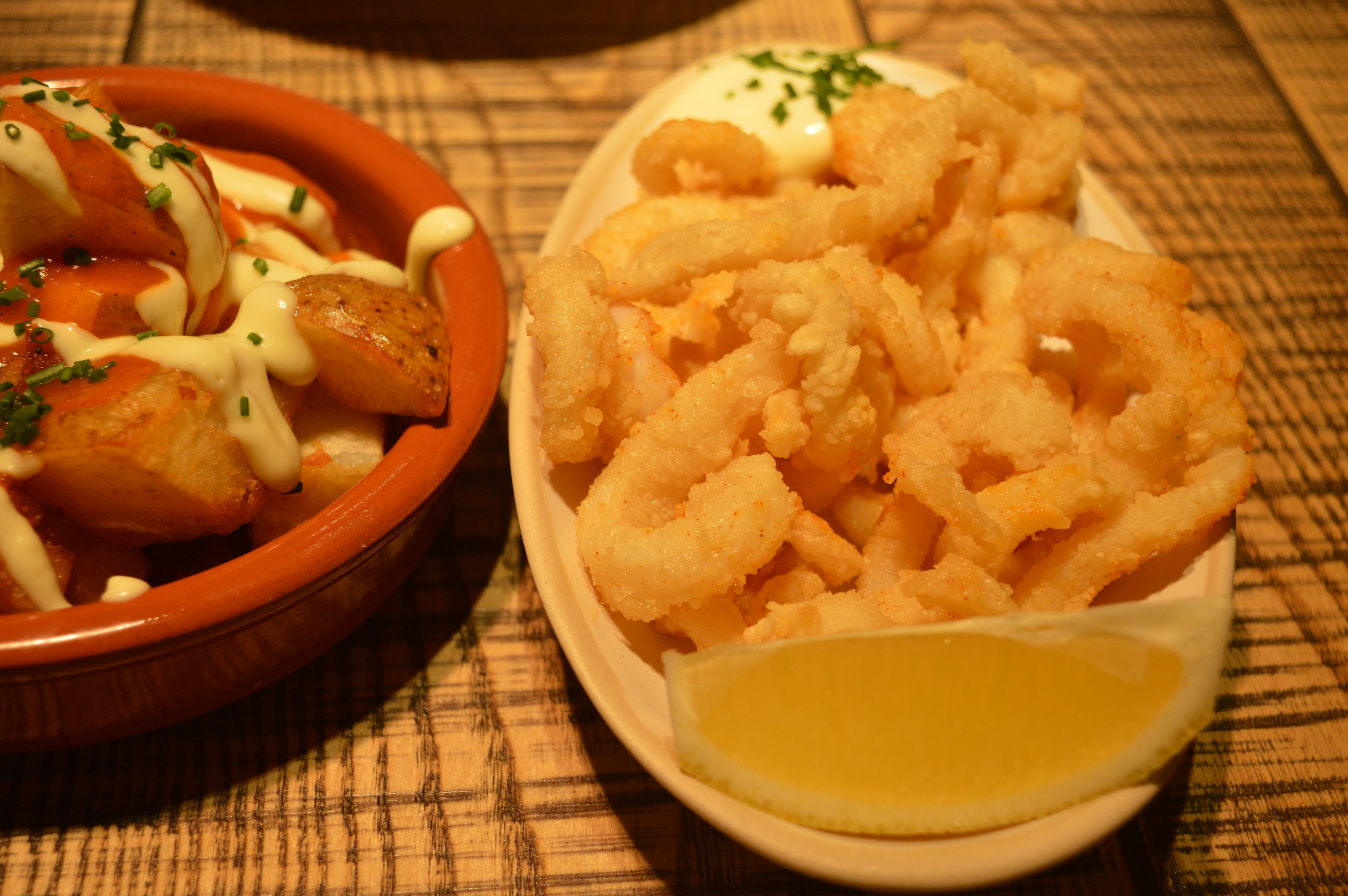 Pulpo a la gallega (£6.95)
A real conversation starter the first time I was here, we opted for the steamed octopus with potatoes and pimentón paprika. I absolutely love octopus and think it's something everybody should try once. This is a great dish for subtle octopus dish. Sliced potatoes are served with a dusting of paprika and mixed into the sliced octopus. A real luxurious dish.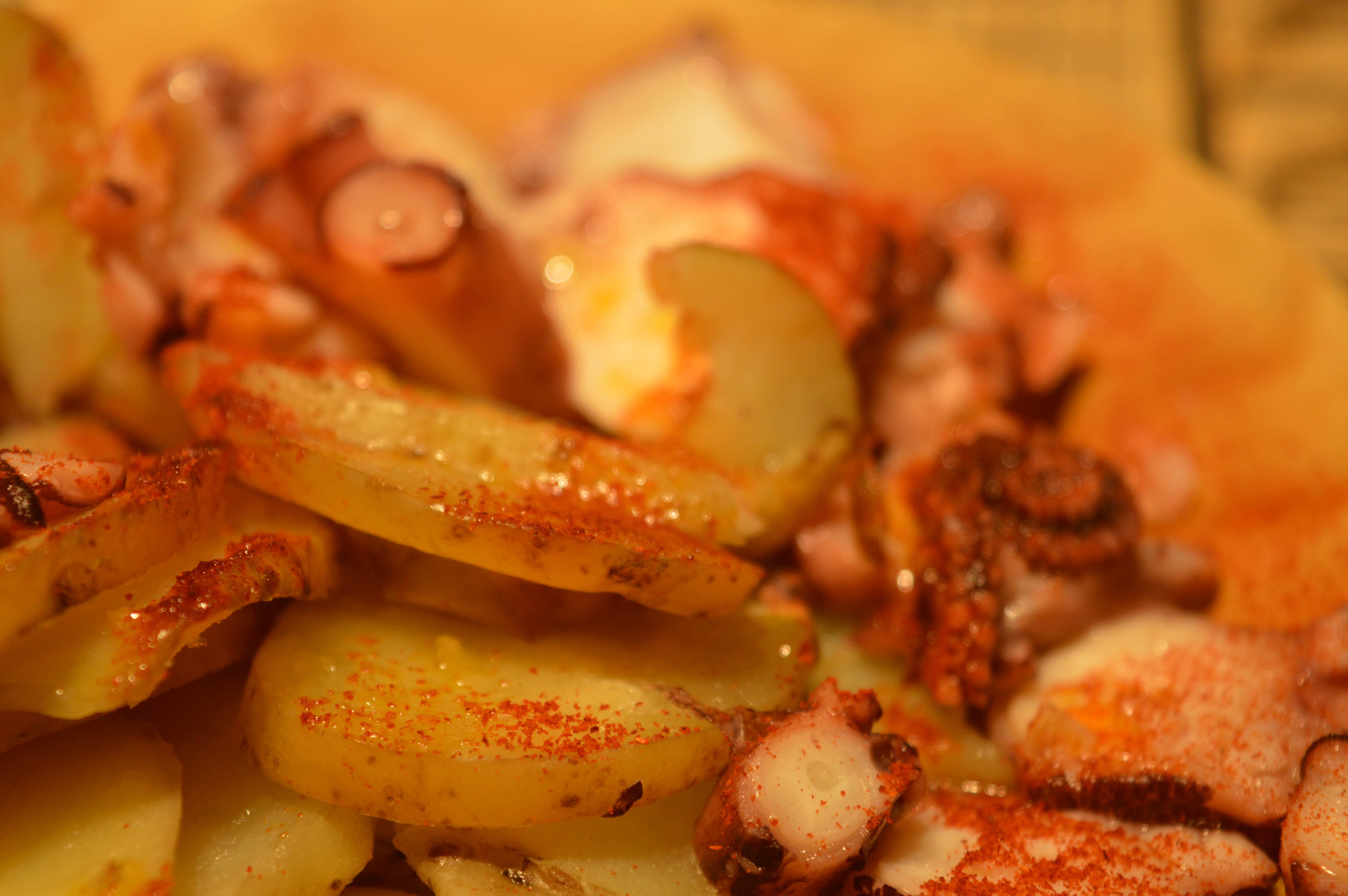 Our final dish; Patatas brava (£4.25)
A classic, roasted potatoes served with spicy tomato sauce and alioli. These alternatives to chips are a great carb filled dish. The cubed potatoes were perfectly cooked and served with lashings of sauce. This dish is an essential when dining at Tapas Revolution.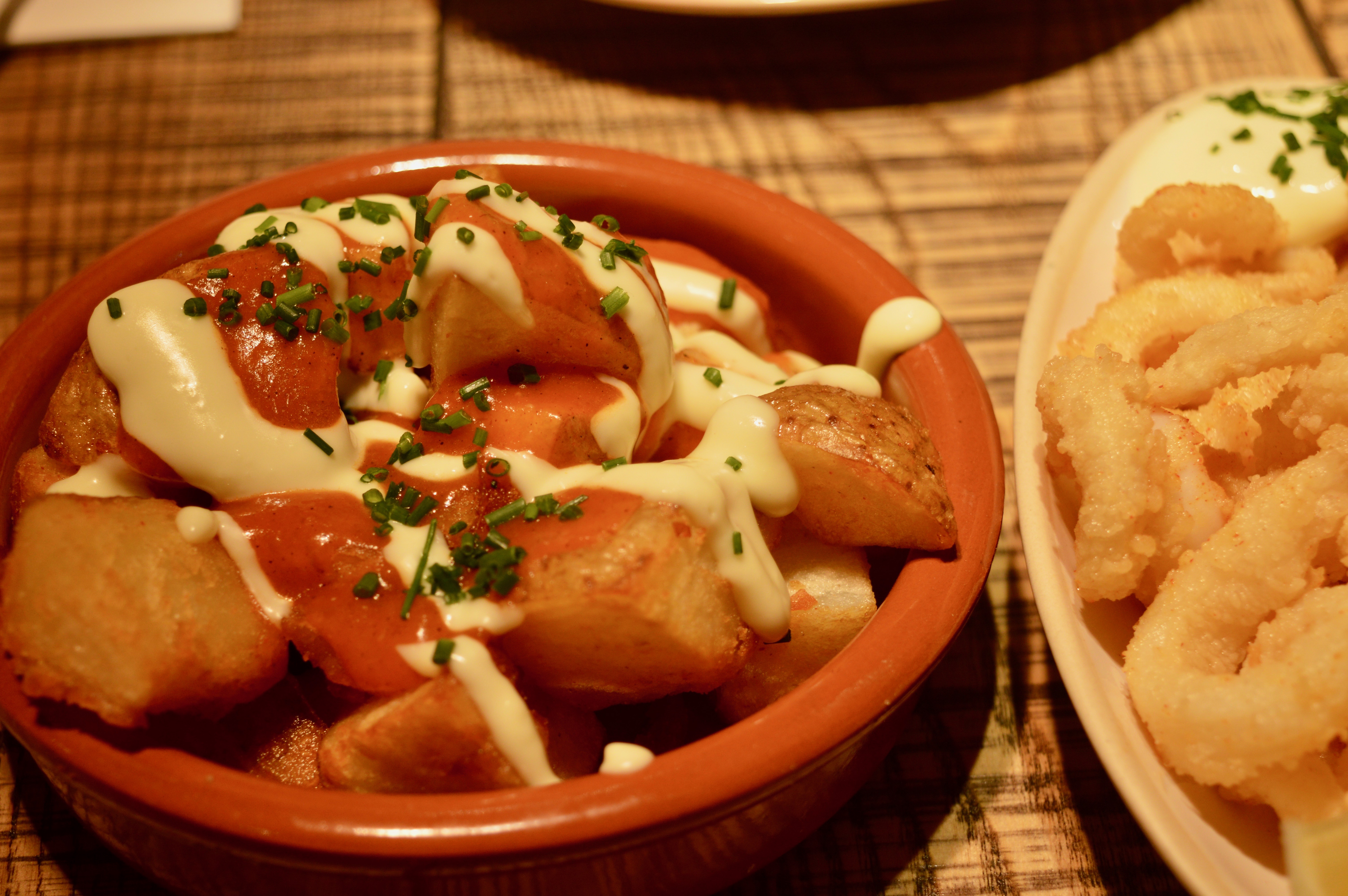 I do recommend Tapas Revolution if you're looking for tapas to share with friends. It is slightly more on the pricier side for tapas, however, you do have to take into account it's city centre, so you will pay city centre prices. I thoroughly enjoyed my meal, however, I do have to confess that the quality of the food on my first visit was far superior. I guess that's what happens when you have a celebrity chef cooking for you.
Bring a little bit of Spain to your home with Omar's cookbooks [amazon_link asins='0091951259,1849497605′ template='ProductCarousel' store='serenhomeinte-21′ marketplace='UK' link_id='0d48f3d9-af87-11e7-804f-472bffc0f462′]
Pin me for later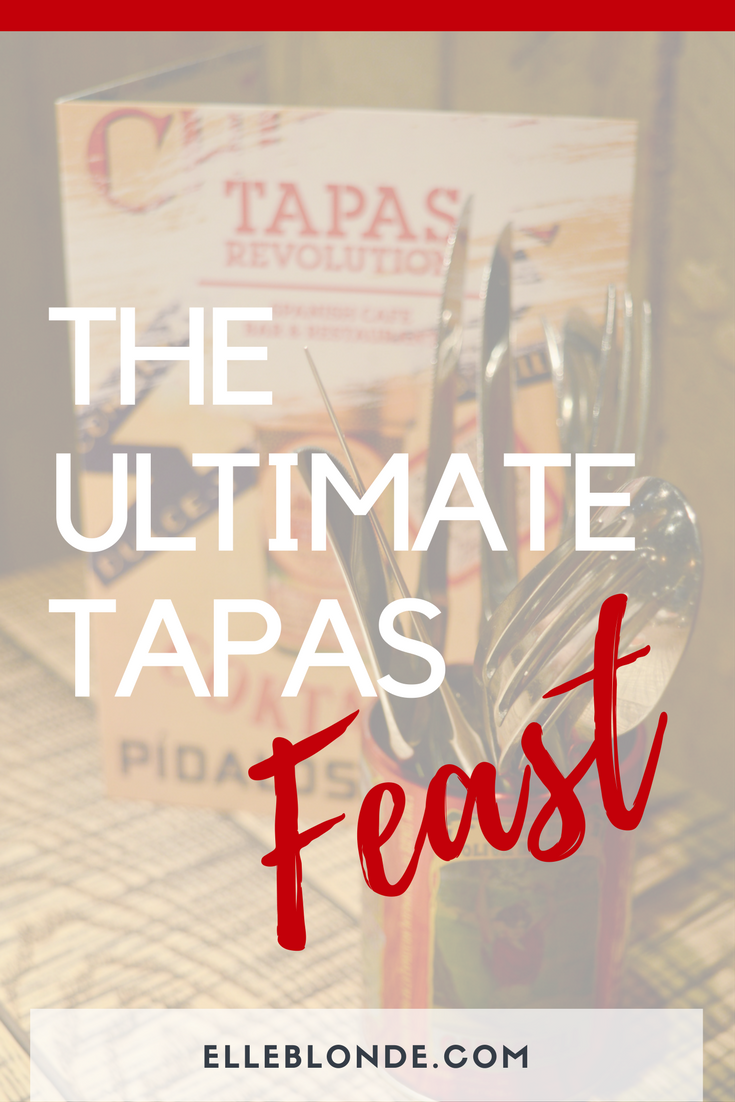 Disclaimer: This meal was provided complimentary, all views are our own. Read more about disclosure here.