Shoes and handbags. Sunglasses and watches. They're the four things that I believe you should invest in quality over quantity. Admittedly my wardrobes are bursting at the seams with clothes & quality accessories.
I absolutely love accessorising fast fashion with classic pieces and believe that you can really ooze class and sophistication with outfits if you accessorise well. Nothing screams 'I like to look good' than accessories that are luxe. Today is no exception.
I've always been a lover of Michael Kors accessories. One of my favourite pairs of sunglasses were a $300 to $65 reduction that I picked up in the Black Fridays sales in Vegas a few years back. A lover of Michael Kors watches. A favourite watch of mine, the Two-Tone Ladies Ritz is a classic silver and gold mix. With a gorgeous feminine dial, it has been my signature timepiece. Well, that was until Plus Watches sent me the Ladies Runway Gold Watch.
Champagne Spray.
This gorgeous gold on gold timepiece which was originally £249 is available to purchase with nearly 50% off at £128.99. The gold-tone stainless steel wristband is perfectly complemented by the champagne dial face. Elegantly branded with the iconic MK on the side and Michael Kors across the face this timepiece looks not only sophisticated but oozes luxury. The simple, classic design is elegant, indulgent and opulent. Perfect for dressing up or down the gold-tone just screams luxury.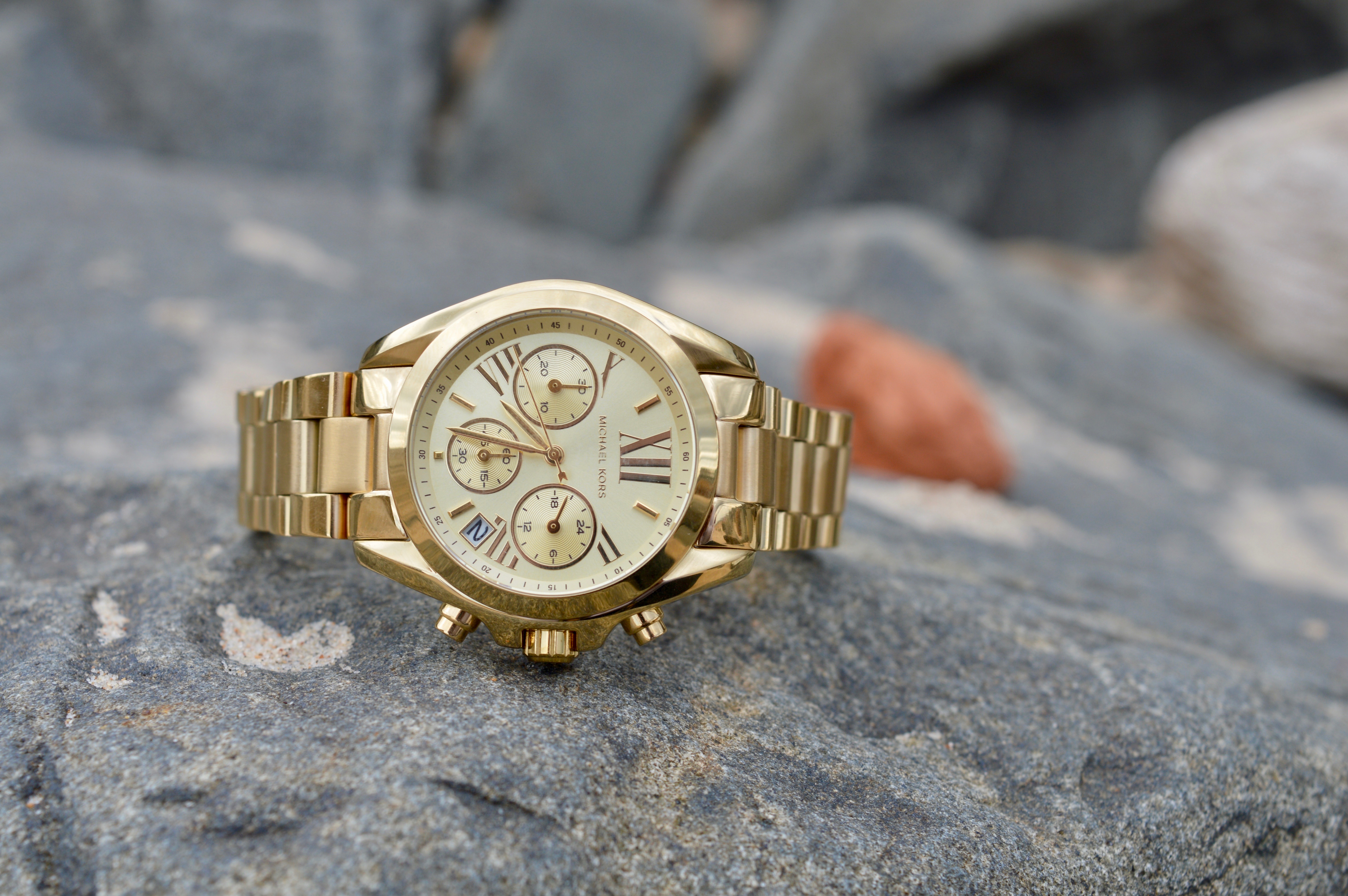 In the past few years Rose Gold has superseded Gold in popularity, and whilst I admit I love Rose Gold the choice of an all-gold watch, for me, was easy. You see, fashion fades but choosing timeless pieces as statement items really do make an impact to last.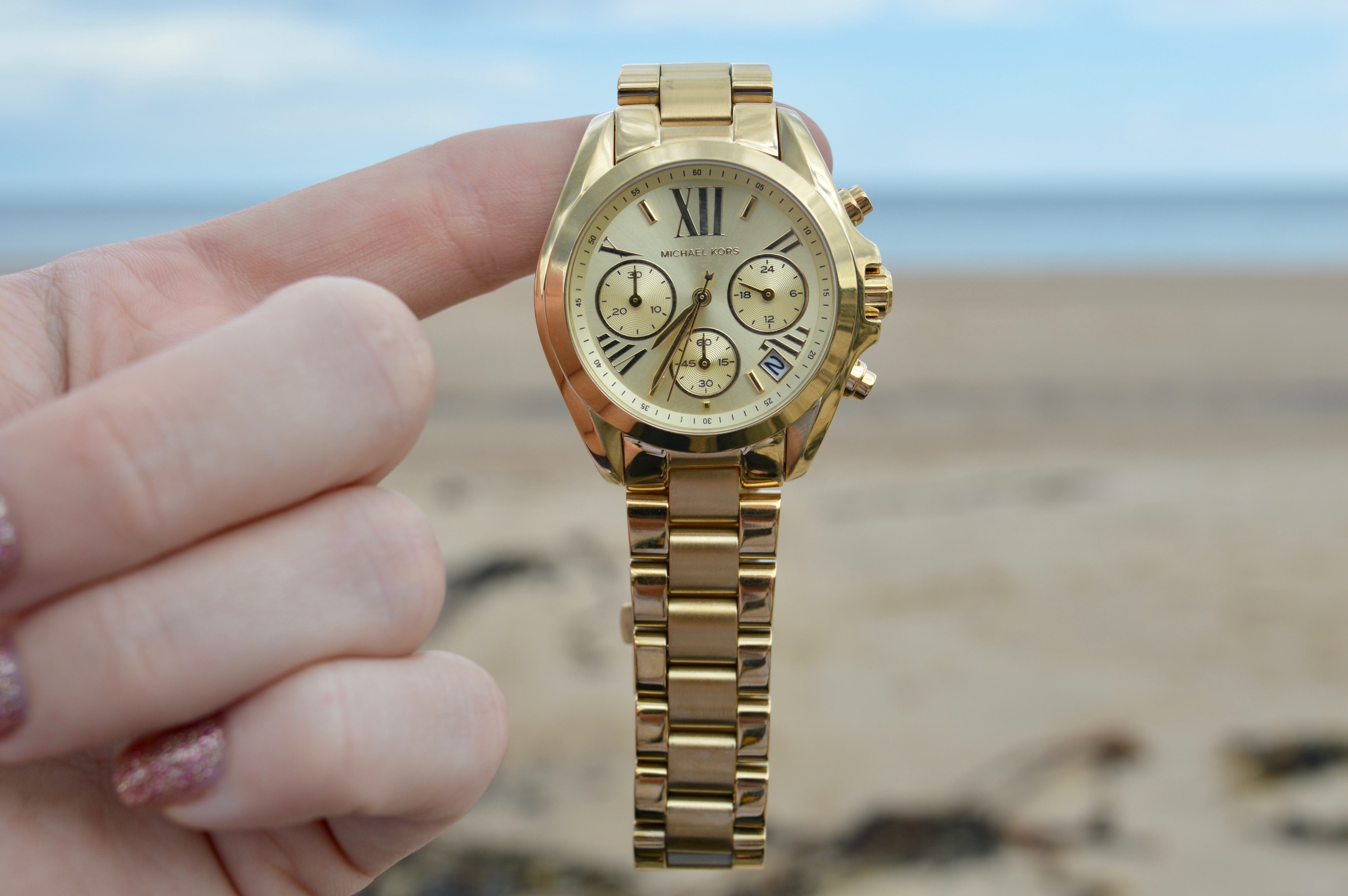 This Manchester-based brand was formed in 2015 stocks luxury brands such as Armani, Dolce & Gabbana, Daniel Wellington and Hugo Boss to name a few. All watches have savings of up to 50% off their retail prices. Plus Watches offers a 2-year warranty on all watches. Alongside free shipping and a 14 day returns policy. With a Trustpilot score of 9.8, they really are a brand you'll want to shop with. An easy to use website and an extensive, yet not painstakingly vast collection allows for easy browsing.
Disclaimer: This item was provided complimentary, all views are our own. Read more about disclosure here.