The holidays are coming, and it's time to start thinking about Christmas presents again! As animal lovers and dog owners, it seems perfectly normal that the list would include something extra special for your canine friend too. So, here is a round-up of ideas for gifts that will make your dog's day this Christmas.
Personalised ID Tags
These are perfect for the debonair dog who cares about his appearance. A great gift for your own buddy but also ideal as a cute present if you are visiting friends or relatives over Christmas who have a dog. Personalised ID Tags such as these from HoobyNoo make a stylish statement out of a necessity. The front of the tag features a wonderful illustration of your chosen breed of dog. And on the back, you can add your surname, phone number, address and any other details you want. Your dog will be the talk of the park on Christmas day
Resting His Head
All dogs like a stylish little update to their home. And as a lovely Christmas gift why not buy your pet one of the many beautiful indoor dog houses and beds that available. With everything from personalised beds to indoor tipis and gorgeous wooden houses to giant knit beds, there are an array of options available. Indoor dog beds are perfect for the home, for in the car when travelling and also for when you go away. Give your dog a cosy and fashionable place to rest his head this Christmas with a luxurious new bed. And read my post here on why you shouldn't be sharing your own bed with your dog.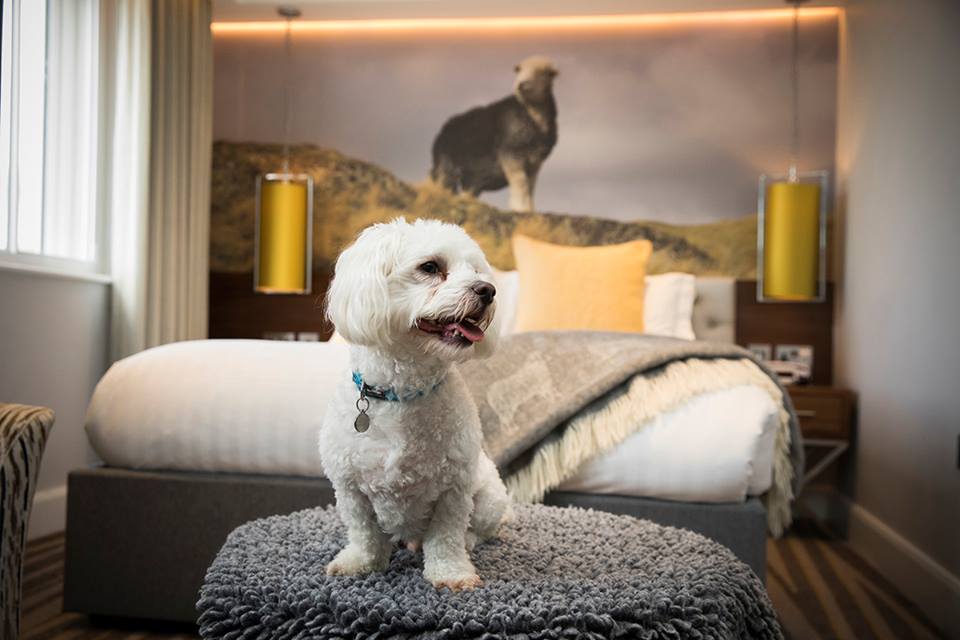 Jingle All The Way
While we don our Santa Claus hats and novelty Christmas jumpers, we wouldn't want our favourite pooch to feel left out of the dressing up game. So why not indulge in a winter-themed dog lead or collar so your dog can be the envy of all his friends come walk time. Fun, festive leads and collars make cute gifts for your pet and come in prints such as red robins, snowflakes and gingerbread. Check out companies such as Purrfectlyyappy.com for some great ideas on styling your dog the festive way this season.
Christmas Toys And Treats
What dog doesn't love a toy or two come the holiday season? Even if they do end up earless or legless by the end of Christmas Day. Of course, dogs love playing with all the leftover wrapping paper from our own gifts. But why not wrap up a toy and a few treats for him to sniff out under the Christmas tree too? Companies such as Muddypaws offer festive squeaky moppy balls and raggy crinkles in the shape of penguins, Father Christmas, and reindeer.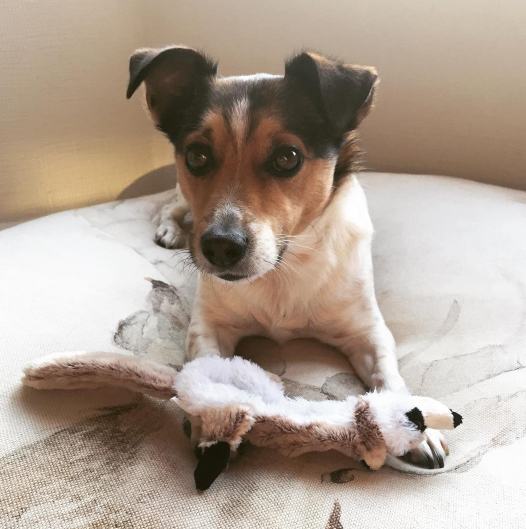 Not heard of raggy crinkles? They are a great stuffing-free dog toy perfect for the dog that has a penchant for pulling the stuffing out of his toys and eating it. These toys are instead filled with a crinkly material that your dog will have lots of fun with. And why not finish off the perfect gift with a doggy Christmas dinner treat? Lily's Kitchen make a Three Bird Festive Feast which is a wholesome natural Christmas meal for your dog containing turkey, goose, and duck. What a treat!
Tagged:
christmas
christmas presents
dog
Dog Blog