I've always had a love of all things girly since I was about 12. Before that, I was into my football, collected Pokemon cards (hey I was a 90s baby) and only had one hairstyle.
Now, if you don't already know I love anything to do with fashion and beauty. It doesn't have to all be pink and sparkly. I'm more clean-cut crisp whites and Rose golds but if it's girly, I'm all about it.
So can you imagine how excited I get telling people one of my friends owns the cutest salon in the heart of Whitley Bay.

Mademoiselle Belle is situated on the corner of Park View, Whitley Bay. Number 59 to be precise and is ran by 20 something-year-old Amy who is a whirlwind of fun. There's always a drama or a story to be had when visiting. This welcoming girly gossip is what makes your first visit enchanting and enjoyable. It's like being around your closest friends.
Mademoiselle nails for days
She hosts an amazing nail bar and can sculpt the shape of your nails, gel them, add nail art and more. With hundreds of colours to choose from you'll always leave with a smile on your face and a twinkle on your nails. Unless you opt for matte of course!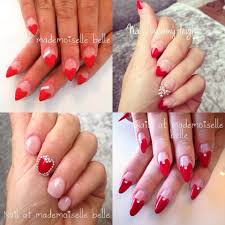 My eyebrows have never looked in a good shape as they currently do and I credit that to her. Often seen sporting face masks and HD brow tint during lunch hour we have our beauty regime sussed. Eyebrows are a big thing these days and as I'm particular with mine she's the only lady I trust!
Related Read:
Groupon bargains with nail, hair and beauty
Ladies' Night @ Mademoiselle Belle – BLOGGER EVENT
Do you think you know threading? Na'ha you ain't seen anything yet. If threading was in the Wild West our Amy would be the fiercest cowgirl in the land. Within mere minutes she can transform faces with her ability to shape eyebrows. Although this should come with a warning as its a tear-jerker.
Eyelash extensions and spray tans are on her list of talents too. I'm not just saying it because she's one of my favourite people in the world but she is fabulous at what she does!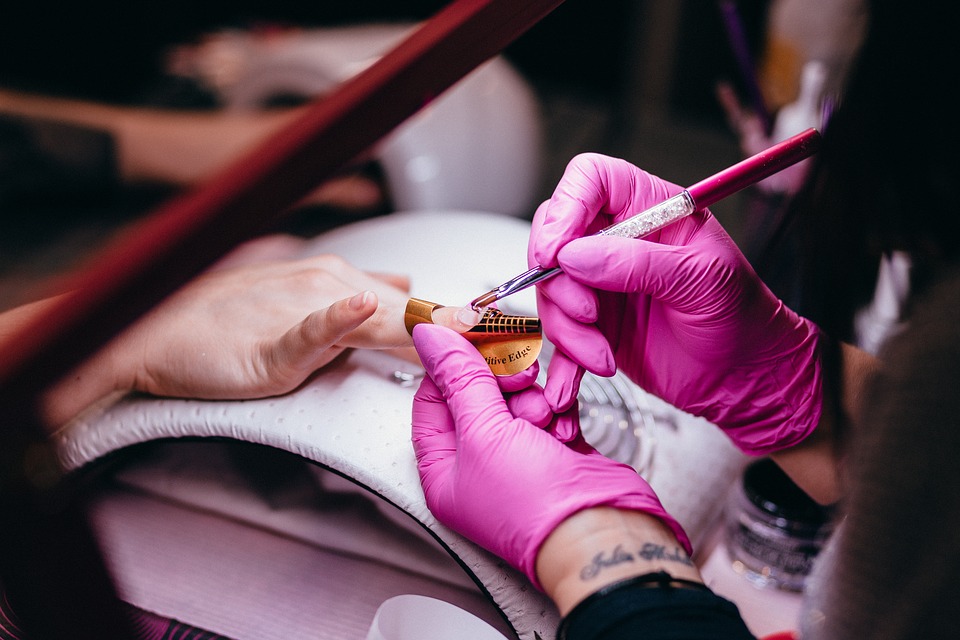 With the addition of Lauren the hairdresser last year. Working Thursday to Saturday the salon is sharp becoming a one-stop-shop for all things beauty. A childhood friend is about to launch her make up business in the Salon working Saturdays in March so this really is becoming a destination for total pampering.
Total pamper
No wonder you can always find me there being the teas-maid. The salon is open Tuesday-Saturday (late night Thursday) and comes highly recommended not just by myself but a whole host of other beauty and banter loving babes.
Additionally, next Friday Amy's hosting a Ladies Night from 6 until late and you're all invited to experience live demos of her new range launching in the Salon. She has goody bags to give away, a champagne reception and lots of demos. Pampering heaven! Find out more on Facebook.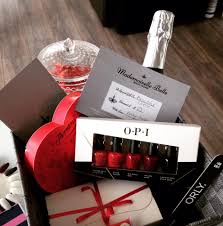 Contact her @
Tel: 0191  2524904
Facebook: Mademoiselle Belle
Pin me for later
Tagged:
beauty
Beauty Salon
hair
mademoiselle belle
Nail Bar
Whitley Bay