Outdoor adventures are only fun if your feet are comfortable. If you love to adventure outside and you want to have cool and comfortable feet while you are at it, then you need hiking sandals! Hiking sandals can allow you to conquer the outdoors with ease and remain cool as a cucumber the whole time you are having fun.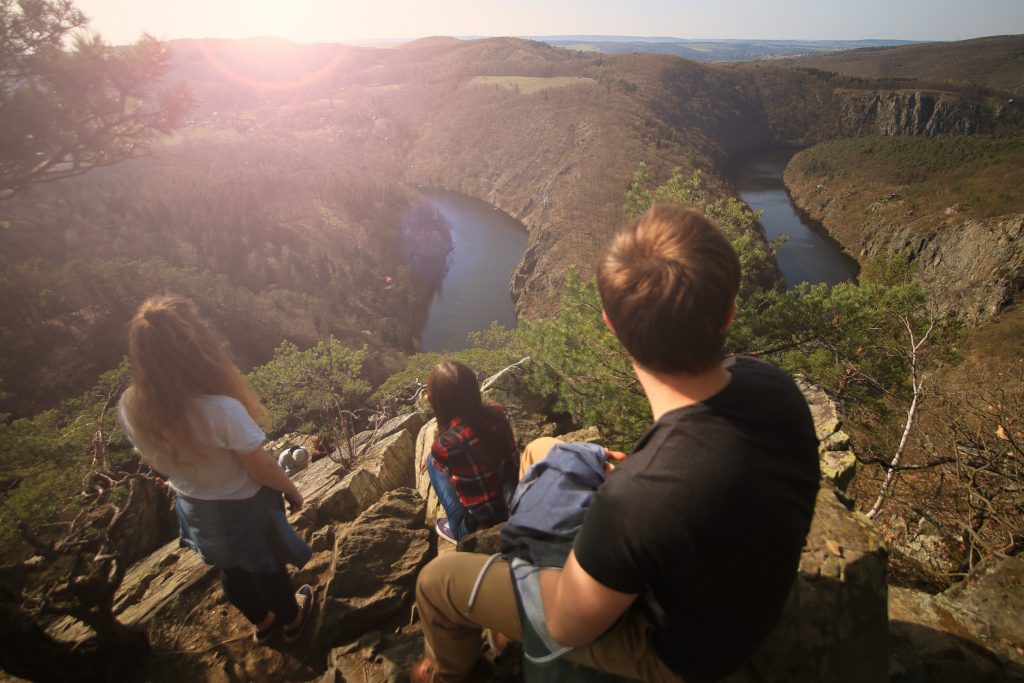 You might not have purchased hiking sandals before or maybe you have not tried out the different kinds of hiking sandals that are offered for sale these days. There is a hiking sandal out there for every need and you can easily find the perfect sandal for your all-day comfort. If you are ready to stop dealing with hot and uncomfortable feet or blisters and rubs, then you need to upgrade your current sandals or your shoes to hiking sandals!
If you are ready to learn some more about the best hiking sandals for women, you need to read on!
4 Best Hiking Sandals for Women to Conquer the Outdoors
Best Hiking Sandals for Women to Conquer the Outdoors
1. The Napali Hiking Sandal
This sandal is a really good choice if you love a comfortable and lightweight shoe that will still provide superior grip and support. You will be able to enjoy a comfortable EVA midsole in this sandal as well as ergonomic outsole layers that will keep your feet secure, comfortable, and stable as you are adventuring. The strap arrangement is really simple and this prevents frustrations with adjustment, rubs and blisters, and more.
The durable and well-made straps will fit over the top of your feet and around your ankle with superior comfort and will never pinch or hurt your feet. This is a great choice for a minimalistic hiking sandal that is not going to be heavy, have too many straps, or fail you when it comes to durability and comfort. Being able to wear your sandals out on the town or on your next adventure is easy when you choose the Napali sandal for your hiking footwear.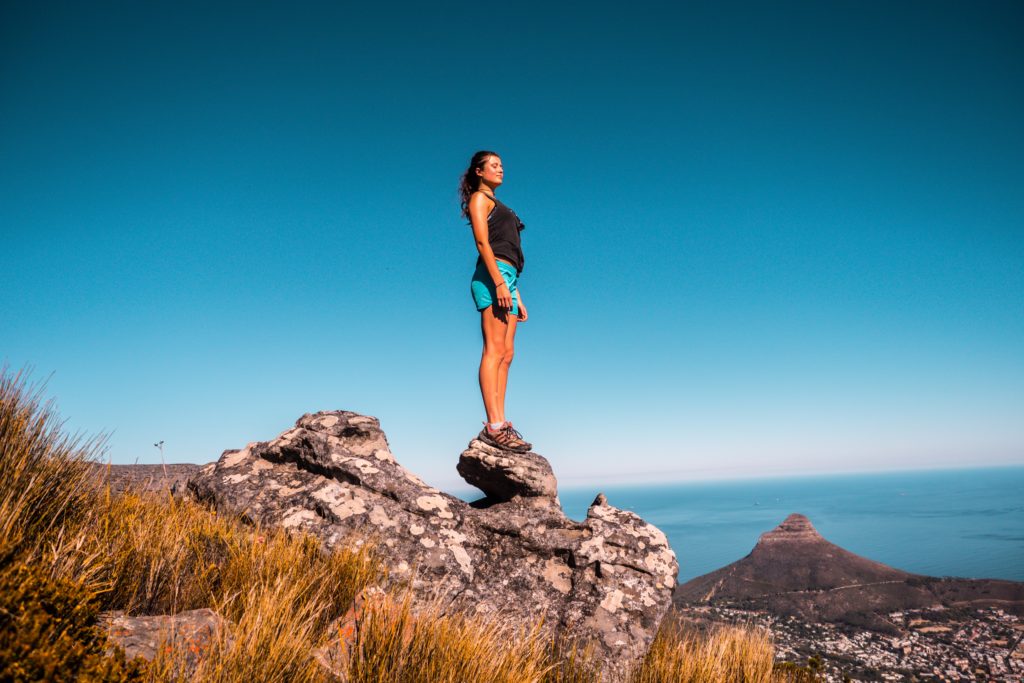 For a sandal that can easily keep your feet comfortable and protected while you are out on a hike, or that can just as easily be paired with a skirt for dinner, this is a great choice. This sandal offers a simple strap design that works perfectly and will never cause rubs or blisters. You can also count on the softly contoured inner sole for superior support and stability as you are crossing tough terrain or even walking through water.
This sandal comes with a stable and soft EVA insole layer that makes sure that your feet are protected from tough terrain and discomfort all day long. The straps are also lined with quality sports material that will wick away moisture and prevent rubbing and chafing. This is a great choice for all kinds of uses and you will love that you can get such excellent performance from this sandal for such a great price.
3. The Cortana Sandal
For a sports sandal that can do double duty as a hiking sandal, there is no better choice than The Cortana Sandal. This is a comfortable and attractive choice that will give your feet all the support that they need for climbing, walking, hiking, and more. You can even take these sandals in the water and enjoy water-resistant protection for your all-day comfort.
The EVA midsole in this sandal is made even better by the sports sandal design. You will get a light, comfortable, and responsive experience from this sports sandal that does not impact the durability and sturdiness that it can offer for your hiking needs. This is a great choice if you love to wear sandals at home and to run errands as well because it is such an attractive product. The Cortana offers the right blend of functionality, comfort, and styling for almost any need.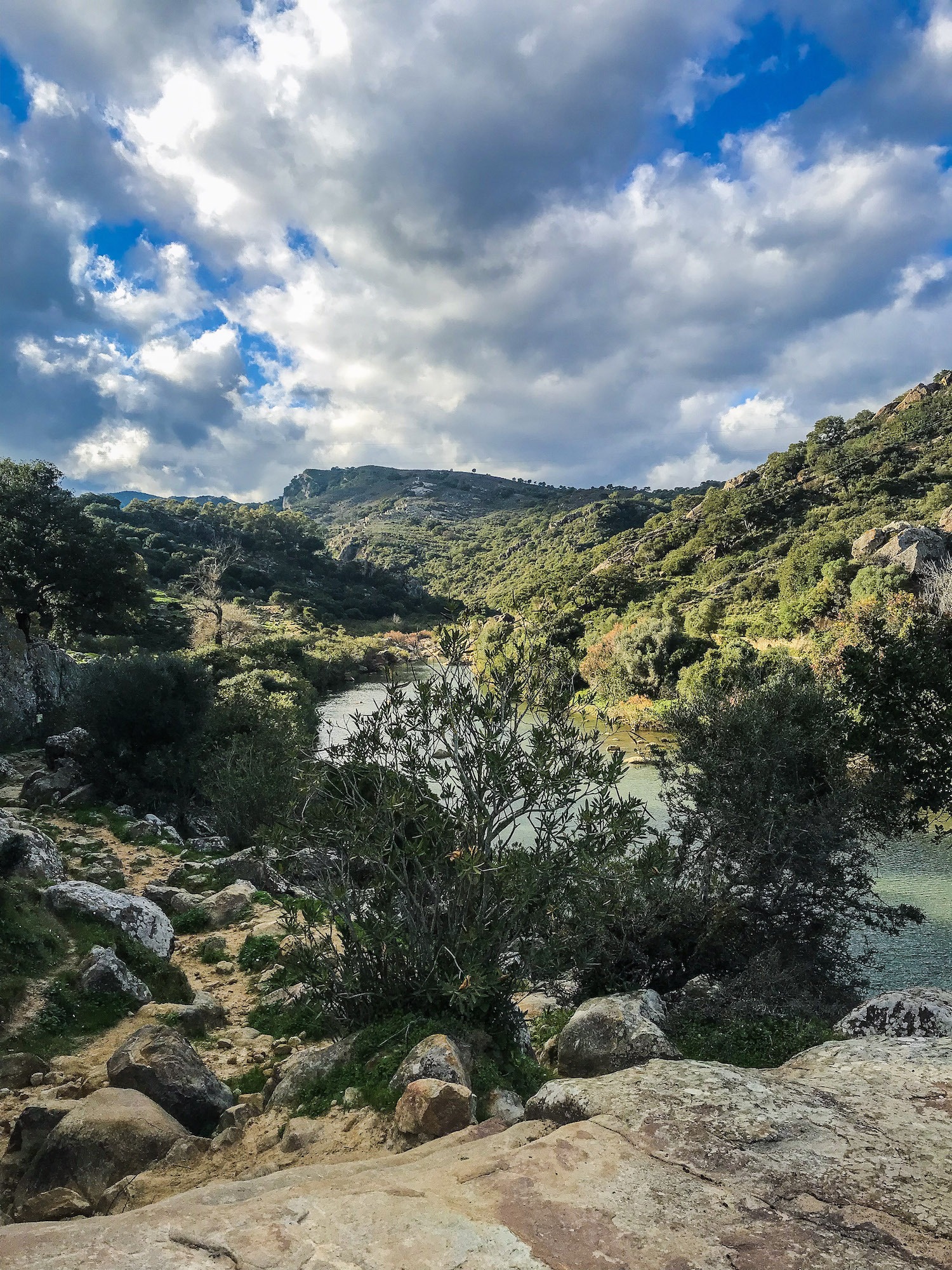 Teva sandals were one of the first products to make hiking sandals popular and this is one of the new and improved versions of the old standard product. You will get the same durable and effective hiking sandal that Teva has always made, but with added flex in the footbed and improved wicking material in the straps. The simple strap arrangement adjusts readily to fit your unique foot shape and you will love how strong and durable they are despite being soft and pliable around your foot.
The EVA insole is supported by an arch "cookie" that is made to keep your foot properly aligned and carefully supported as you are being active. The rubber sole is also great for walking on tough terrain or in places where moisture has crossed the trail. You can also use this sandal like a water shoe and make the most of your time paddle boarding, kayaking, and more.
Hiking Sandals Can Make Adventuring Much More Enjoyable
Hiking sandals are a great way to make sure that you are able to enjoy your time engaging in outdoor adventures. There is so much to love about the balance, support, and comfort of these products and you will find that adventuring on the hiking trail, in the water, or even around town is so much easier with these sandals in your closet. Get rid of your restrictive hiking boots and stop wearing your flip-flops that do not protect your feet on the trail. You can get all the right benefits of a hiking boot with increased comfort when you make the move to wearing hiking sandals.
Hiking sandals are a great choice for all kinds of activities and you can trust them to tackle tough terrain, water sports, and daily activities without complaint. If you love wearing sandals but have been struggling to find the right footwear for your outdoor adventures, you can checkout Viakix Sandals. These durable and comfortable sandals will make it easy to have fun no matter where you are or what you are doing.