Do you want to master the art of skincare? Have you been searching far and wide for that one product that will finally give you the flawless skin you've always wanted? It's not an easy task either – compiling the right products for a daily skincare routine can cause a few headaches here and there, especially with all of the contradicting advice on what works and what doesn't.
All of this can be quite nerve-wracking, but there's a way for you to step up your skincare game without all of the fuss – using a non-irritating Avene cleanser that will help you achieve the results you're looking for.
Avene Facial Cleansers: Eliminate Impurities and Remove Makeup Without Stripping Skin of Moisture
What Kinds of Avene Facial Cleansers Are There?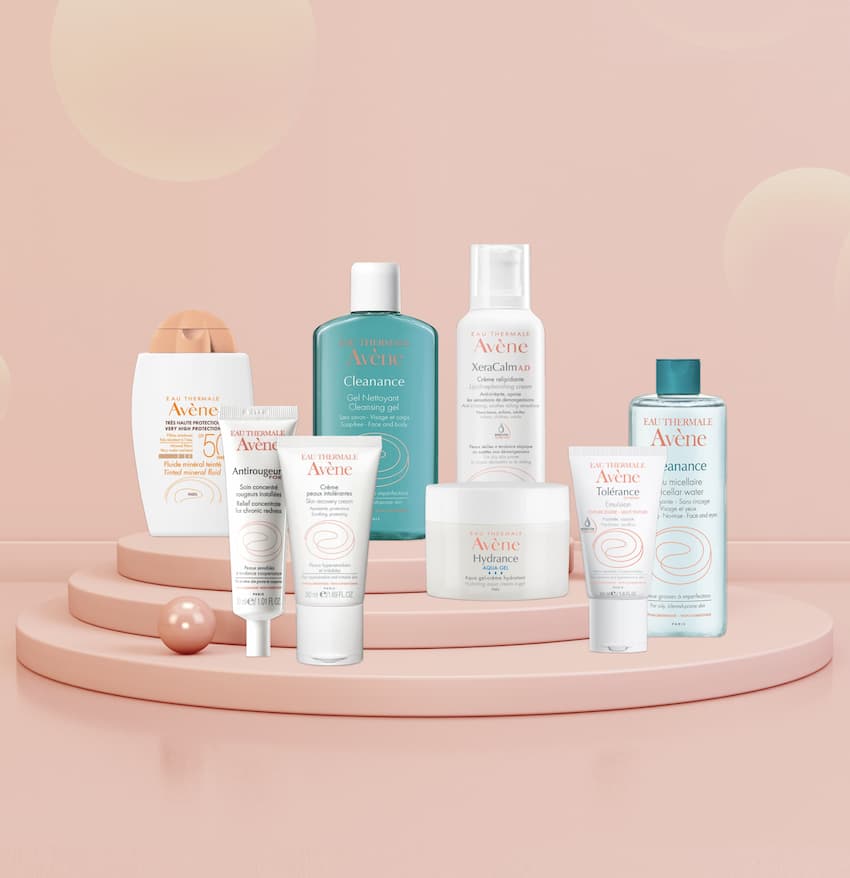 Generally speaking, cleansers are the first and perhaps most important step of any skincare routine. Throughout the day, there's a constant build-up of makeup, dirt, oils and other particles on our skin that can cause all sorts of problems, including blemishes, acne, blackheads and uneven texture.
The whole point of using a good cleanser is to remove all of these impurities, leaving your skin feeling refreshed and looking radiant. This results in a clean slate that allows the rest of your skincare products to work more effectively.
Avene offers a wide range of facial cleansers that are designed for specific skin types. This ensures that everyone can find a product that will work well for them, without experiencing irritation or skin problems at some point down the line.
Cleansing Gel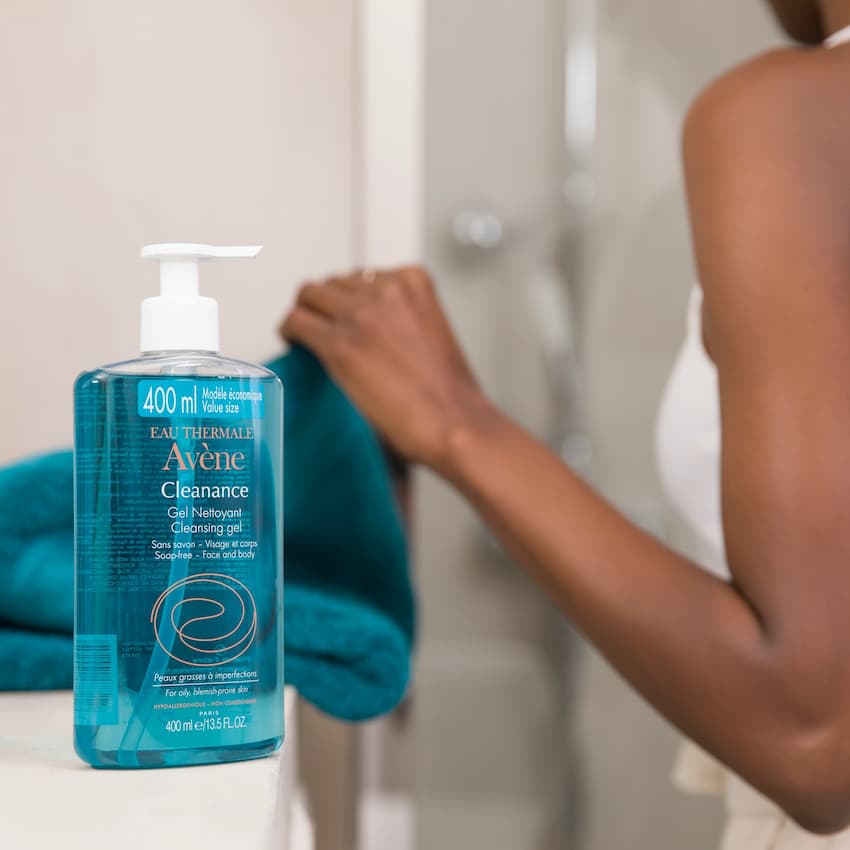 This type of Avene cleanser is ideal for those with normal to oily skin, as it removes all impurities without stripping away the skin's natural oils. Monolaurin serves as the formula's active ingredient, which works to break down the bonds between dirt and oil, making it easy to wash away. It also controls excess sebum production, which is often the cause of blemishes and other skin concerns.
Cleansing Lotion
Cleansing lotions are best suited for those with normal to dry skin, as they're very gentle and don't damage the natural skin barrier. Their non-irritating and anti-inflammatory properties are also quite beneficial for sensitive skin since they're completely fragrance-free and don't contain soap or other harsh chemicals. Moreover, the lotion's creamy texture is designed to hydrate the skin, leaving it feeling soft and supple.
Cleansing Milk
Milk cleansers are quite similar to cleansing lotions, with the only difference being their thinner consistency. They're mostly recommended for dry or blemish-prone skin thanks to their hydrating and soothing properties. However, they can also be used for normal skin types as a way to give the skin an extra boost of hydration.
Cleansing Oil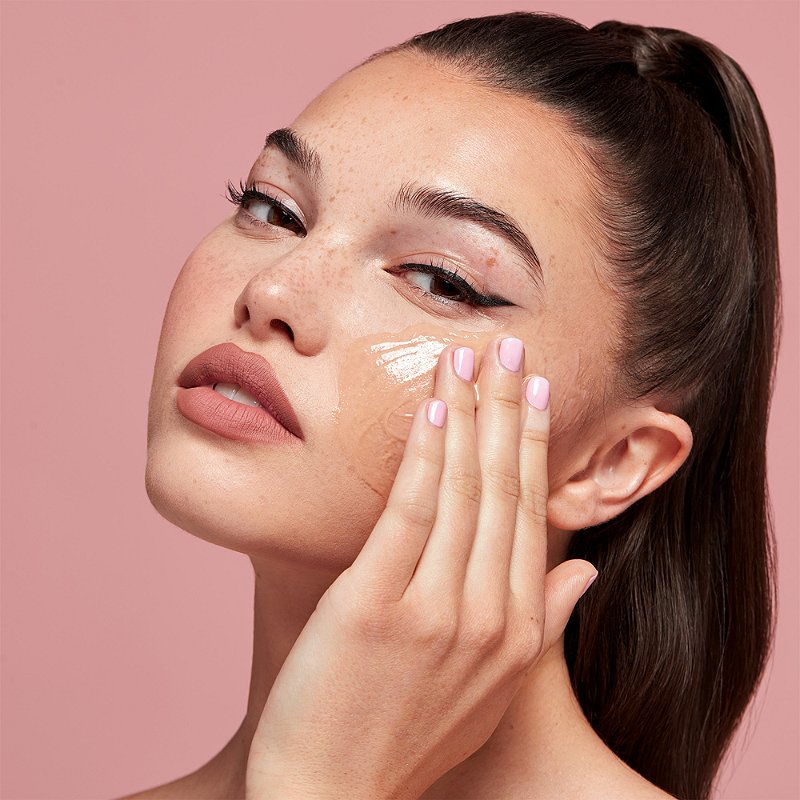 If you're dealing with waterproof makeup or simply want to give your skin a thorough cleanse, then cleansing oils are the way to go. They help break down all types of cosmetics, including foundation, mascara and lipstick fairly quickly and effectively. So if you wear makeup on a regular basis, this type of cleanser is definitely worth considering. Just remember to use a separate product for your eyes, as oils can irritate the delicate skin around them.
Due to the oil's thicker consistency, it's best to avoid using it if you have oily skin, as it can end up making your complexion look fairly greasy. Applying an oil-based cleanser on skin that already has an above-average amount of sebum may lead to clogged pores and breakouts.
Cleansing Foam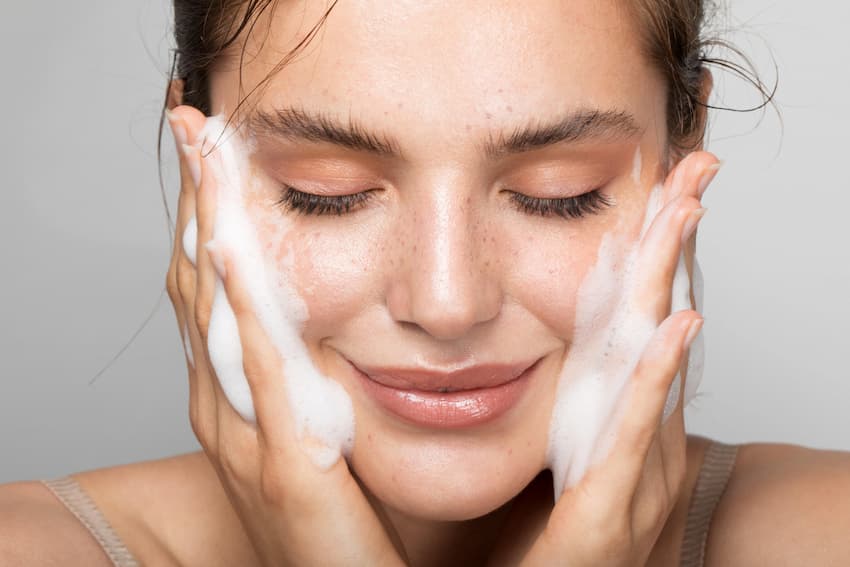 Avene's cleansing foam is another great option for those with normal to oily skin, as it does an excellent job of cutting down on excess sebum and removing all traces of dirt and makeup. It's also very light and refreshing, so it's perfect for use in the morning as a way to wake up. Plus, the foam's light texture is quite convenient for those who don't like the feeling of having an oily residue on their face after cleansing.
Micellar Water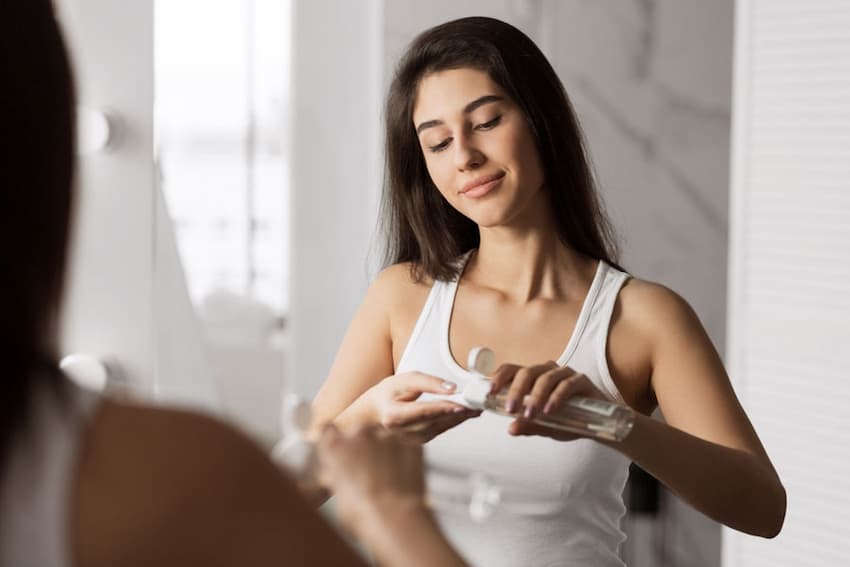 Last but not least, we have Avene's micellar water, which is basically the easiest and most gentle way to cleanse your skin. Simply apply a few drops to a cotton pad and wipe it over your face and you're all set. It's quick, it's convenient and it doesn't require any rinsing afterwards, making it an excellent option for those mornings when you're short on time or the evenings when you're feeling too tired to wash your face properly.
Another great thing about micellar water is that it can be used on all skin types, regardless of whether you're of the dry, oily or sensitive kind. So if you can't seem to find a cleanser that works well for you, definitely give this one a try.
How Do You Determine Your Skin Type?
Choosing a suitable cleanser is mainly based on the kind of skin you have. Luckily, figuring out your skin type is actually quite simple and only requires you to pay close attention to your complexion on a daily basis.
If your skin tends to be oily, particularly in the T-zone (forehead, nose and chin), then you most likely have oily skin. You may notice that it looks shiny and feels greasy, especially after you're sweaty or haven't washed your face in a while.
Dry skin types, on the other hand, usually have a rough texture and may feel tight, especially after cleansing. The skin can also appear flaky, particularly during the winter months when the air is drier and crisper.
If your skin is prone to redness, irritation and breakouts, then you definitely have sensitive skin. These flare-ups can be caused by a number of things, including certain skincare products, environmental factors or even stress.
Combination skin is a mix of dry and oily types, with the latter usually being more prominent in the T-zone. And finally, normal skin is relatively balanced, with few to no imperfections.
Even if your skin falls into one of these categories, it's important to remember that our complexions are constantly changing, so what works for you today may not work tomorrow. That's why it's always a good idea to have a few different cleansers on hand, so you can switch things up depending on how your skin feels at the moment. In any case, if you're having trouble narrowing down your type, it's best if you consult with a dermatologist or skincare specialist that will be able to help you out.