It's one of the little decadent treats that we all have come to love, Afternoon Tea with friends or family is a great way to enjoy the afternoon with some finely presented sandwiches, scones and sweet treats (and more often than not a glass of bubbly). The question is, where can you get the best afternoon tea in the North East?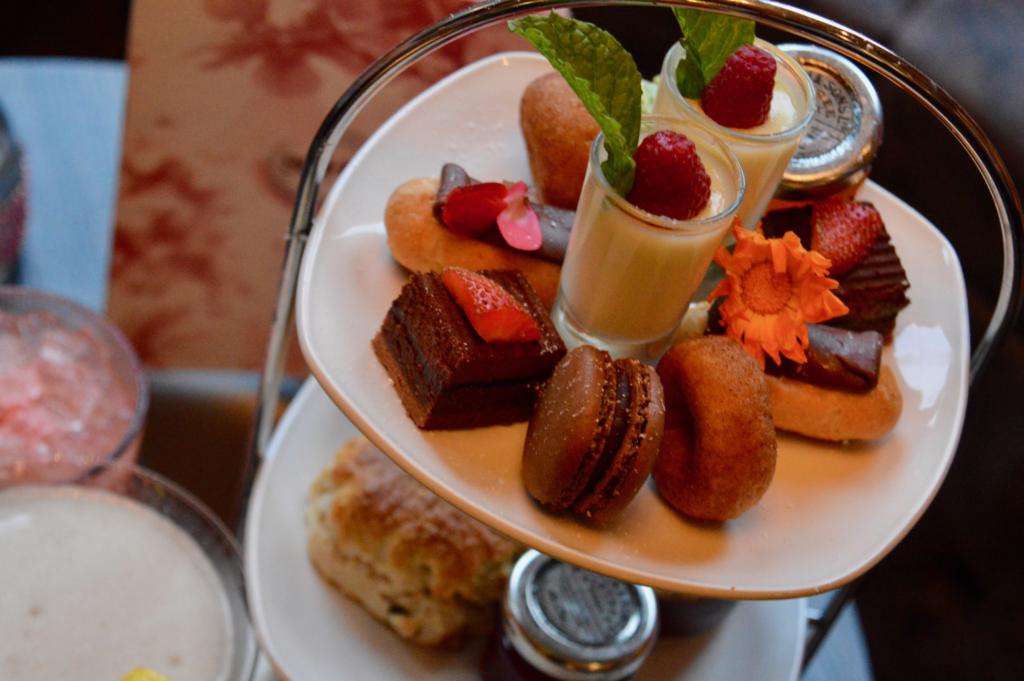 Before we delve into the best locations, Eileen Donaghey, hailed as The Afternoon Tea Expert shares some etiquette for making the best tower. Firstly, tea should always go in the cup before the milk, simply so you can gradually add the milk to see the change in colour and strength. When drinking from a cup and saucer the saucer should remain on the table unless you're stood up, this is when it rises with you.
A guide to the best Afternoon Tea in the North East and Etiquette
Afternoon Tea Etiquette
When it comes to the all-important stirring of your tea, you should stir from a 12 o'clock to 6 o'clock position back and forth before placing the spoon behind your teacup once finished. Interestingly black tea is the most popular serve when it comes to pairing with Afternoon Tea, the optimum time (depending on the volume of leaves) is 3 minutes for the perfect brew.
Drinking your tea, says Donaghey, The Afternoon Tea Expert, should always involve you looking into the cup as you drink, this is to avoid splashes. Your little finger should also remain firmly in, and not out, as in some cultures this is deemed as rude.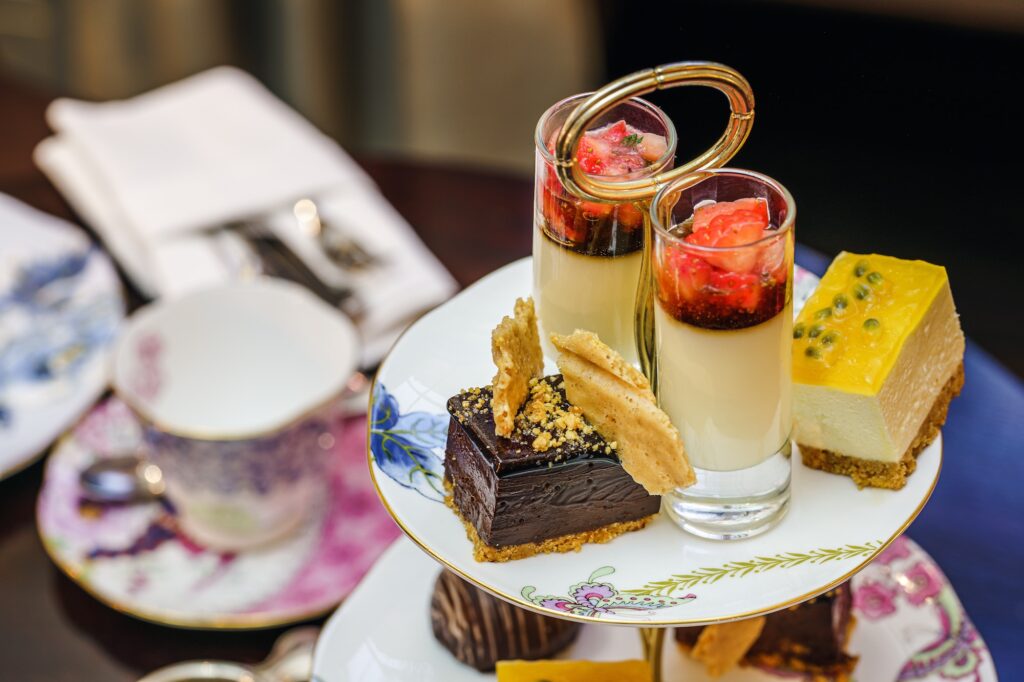 Making your way to the scones (and I'm saying it like gone, I'm Northern) you should always break this in half with your hands, and contrary to popular belief, not with a knife. A perfectly baked scone should tear perfectly in half. A spoon should always be used to add cream to your scone and a knife for the jam, and there's no order for this. However, in Cornwall traditionally the cream would be added last.
It is worth noting that High Tea and Afternoon Tea are not the same things, High Tea includes an assortment of pies and quiches, whereas Afternoon Tea contains lighter items such as scones and sandwiches. Traditionally, you will always find the sandwiches on the bottom tier and scones and pastries switch around depending on where you visit for Afternoon Tea.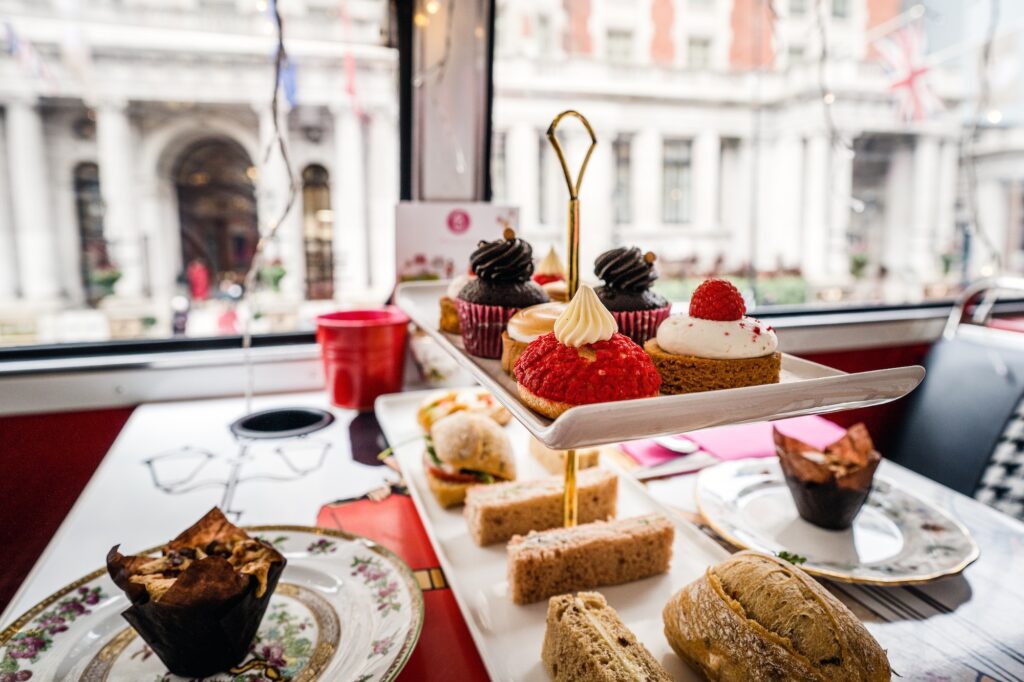 Traditionally, Afternoon Tea is served at around 4pm, however, with the rise in popularity you see many restaurants, bars and hotels offering their service from 11.30am.
The Best Place for Afternoon Tea in the North East
According to Age Co a leading charity for the elderly they have conducted some vital tea research and their choices for Afternoon Tea in the North are;
Betty's Tea Room, York
Nestled in the heart of York, you'll see the winding queue before you even see Betty's. An iconic location and even more iconic Afternoon Tea, once inside you'll understand the hype. Standard tea service will cost around £20 per person or you can upgrade to Prosecco or Champagne for a little more. They also offer vegan and vegetarian Afternoon Teas as well as a Gluten-Free option.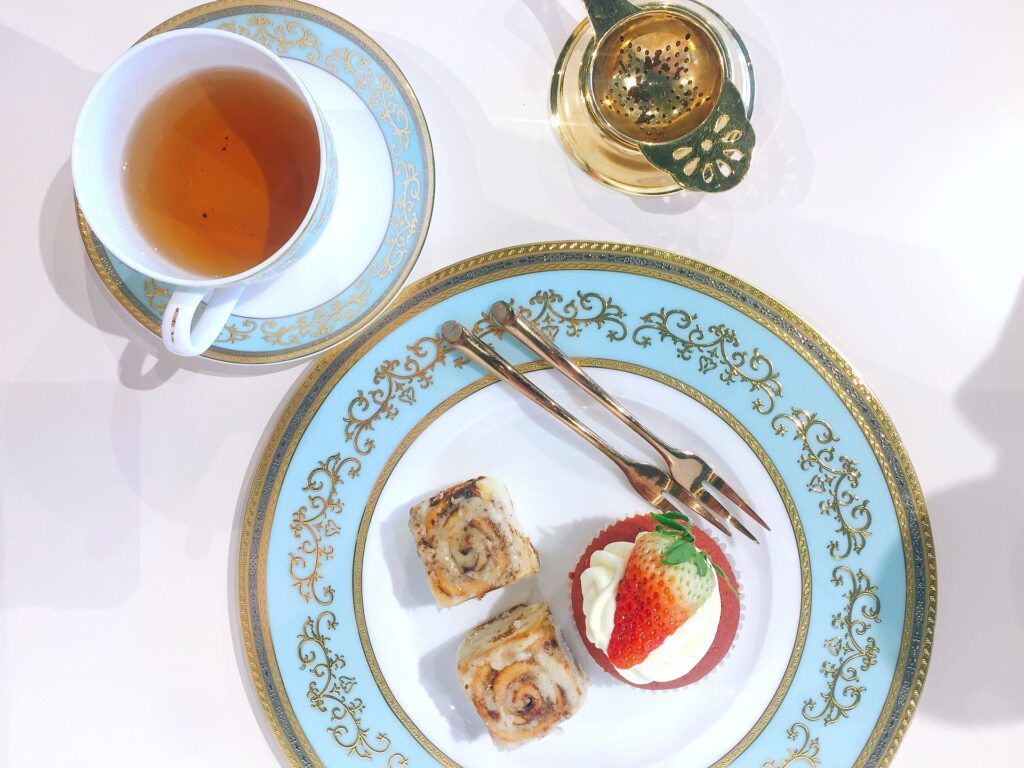 The Running Fox, Felton
Highly esteemed and a popular spot in Northumberland, The Running Fox offer a build your own Afternoon Tea, at this point, I'm going to argue that it is in fact High Tea as the offering contains one of 8 choices of pie or quiche of your choice. You can also upgrade to a bottle of Prosecco too and what is really interesting is that it also includes a disposable stand for those taking their Afternoon Tea away.
Both of these Northern spots are hailed as the pinnacle in Afternoon Tea locations. Age Co has compiled a great list of the top Afternoon Tea locations around the country, with an interactive map in which you can discover more about each destination now.
Do you have a favourite location to head out to for sandwiches, scones and a little bit of decadence? We would love to hear in the comments section below. As always, if you have found this article of any value we would love for you to 'Pin It' on Pinterest and share with your friends and family across social media and beyond!