It's your big day and every special moment should be captured perfectly to cherish forever. That's where a wedding photographer comes into the picture. 
Typically, couples have these two questions for their wedding photographer:
Are you available on this date?
How much would you charge to short the entire wedding?
Or maybe they would appreciate the photographer's work and ask if they would be comfortable shooting at a particular location. Nothing beyond that.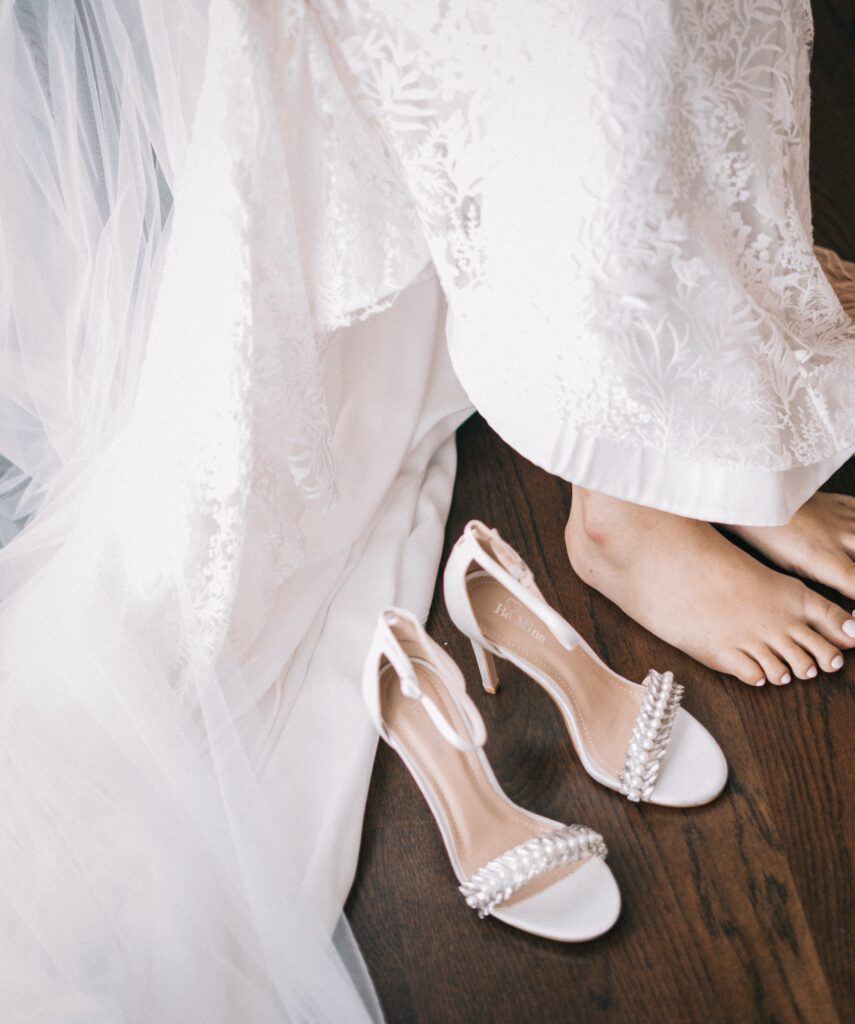 Some couples don't even have a clue where to start and what to ask. We agree this could be quite a tricky process. Finding a good photographer may not be a cumbersome process if you have the right questions and you're content with the responses you get.
9 questions you need to ask your wedding photographer
Now you may ask, what could be the right questions in this context.
We have made it really simple for you with this comprehensive list of questions that you could ask your shortlisted photographers. Remember that it is not necessary for you to ask everything that is listed here. You could only ask what is necessary to cover your event.
What excites you the most about wedding photography?
This question may not be directly related to what you can expect from your wedding photographer but it will definitely give you an idea of his vision and what really excites him about capturing weddings.
Your wedding photographer is not just another individual snapping all day through your wedding. In fact, you are hiring someone who will be there with you for the entire day and capturing the most personal and special moments of your big day.
Personality plays a very important role while selecting the photographer. You need to be comfortable with the person who would be a critical part of your wedding celebration. You need to trust him with what he is doing and for that knowing him in and out is absolutely important.
What is your primary style of photography?
This is another important question you need to ask your photographer. Whether it's traditional or art-deco inspired, vintage, or the class black and white wedding photography – what is the most preferred style of your wedding photographer. Again there are photographers who offer to shoot in different styles throughout the day. It is a fact that it is quite difficult to determine what style would be best suited for you. There is another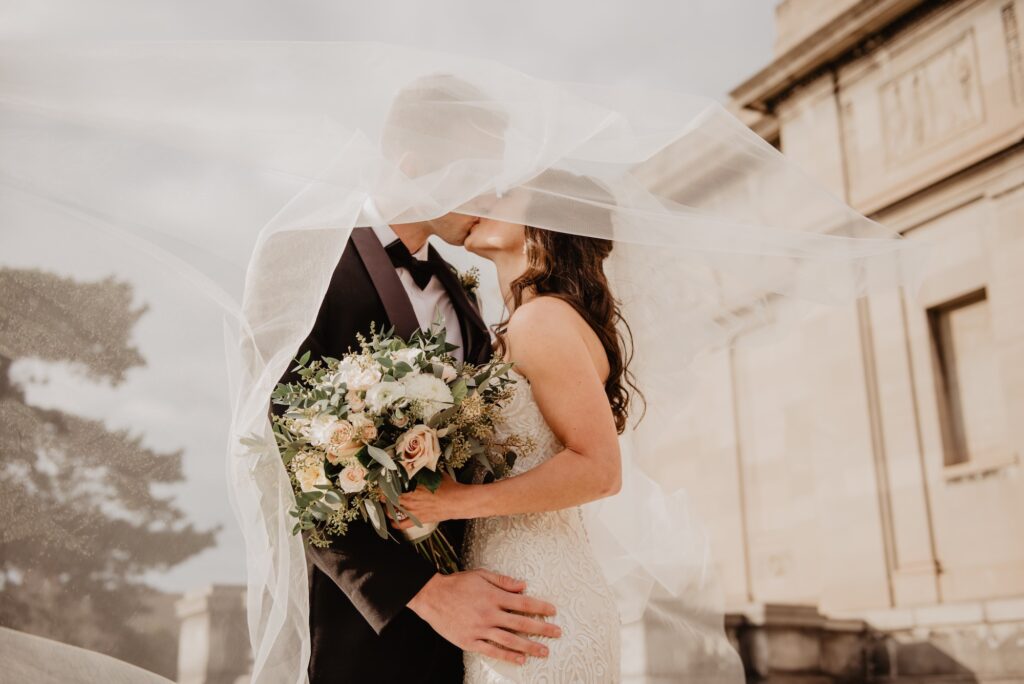 Whatever style you opt for, make sure you're comfortable with your choice.
How many weddings have you shot to date and did you shoot something similar to mine?
This is again a great question and gives you the opportunity to understand whether the vision of the photographer aligns with yours and what does his overall experience looks like. The total years of experience aren't always relevant as the photographer might choose to shoot only six weddings throughout the entire year. Thus if their overall experience is 5 years, they have shot only 30 weddings so far.
What is included in our wedding package?
This question typically covers the following:
What is the length of the photography coverage? Or how many hours of photography are included in the package?
Do you charge extra for additional hours of the shoot? How much for that?
How many photographers will you use to cover the entire event?
Does it include a wedding photography contract?
These questions appear to be very simple on the face but carry a lot of weightage at the actual event. The first question for example is often overlooked by many couples as they believe hiring the photographer for the entire event means the photographer will be available any moment they need to shoot. But that is not the case. The typical coverage for any wedding shoot is about 8 to 10 hours.
If you're opting for a smaller function, hourly coverage will be a better option.
Typically for any wedding, two photographers are enough to cover the entire event. The main photographer will be busy directing the entire day and covering you for the special shots while the assistant photographer will mostly focus on the wedding guests, church visits, and other candid shots. If the event includes more than 200-300 guests, three to four photographers might be needed to cover the entire day.
You need to make sure that your photographer is clear about what needs to be included in the package — products, time coverage, photographers and assistants, etc. It is always better to have it all laid out in detail in the wedding contract to avoid any confusion and discrepancies in the future. The contract helps in protecting the interests of both parties.
Other questions that could be a part of this comprehensive ask include:
Can we get to see a complete wedding photo album that you have shot previously?
Can we speak to any of the couples that you have shot before?
Will you shoot some formal group photos for us?
How will you deliver the photos?
What happens if you fall sick and make it to our wedding?
We really do not want you to stress over this question but we cannot completely ignore the possibilities of your wedding photographer falling sick and not being able to cover the wedding. Check with your wedding photographer who will cover the event for them in case they are not able to make it.
Make sure to check the credibility of the backup photographer in question. Also, who would be the person assisting him on the main day? It's always better to make the decision on facts and actuals rather than randomly taking a decision on the big day and end up being disappointed.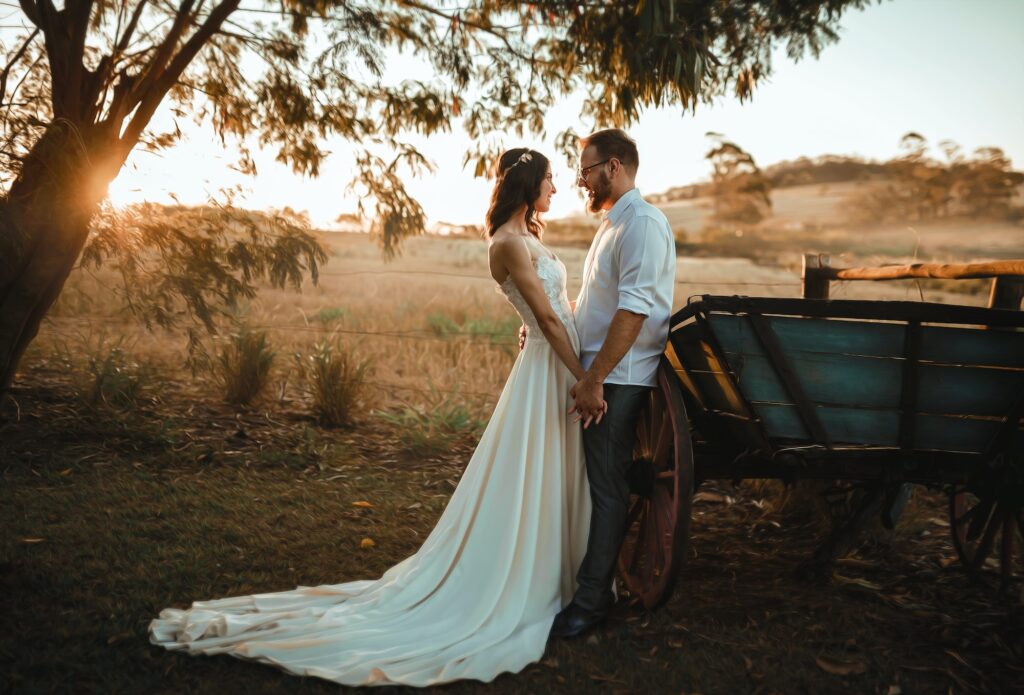 What kind of equipment do you use to shoot weddings? Do you have backups?
With this question, you will typically check on the equipment that the photographer uses to shoot the main events and the side ones. It's true that a professional photographer might not always need a world-class set of equipment, but it is important that they have good quality equipment that doesn't pose any kind of challenge on the big day.
Also, check on the backups that they would be carrying for the event. The last thing you want on your big day is the photographer to miss half of the event because he broke his camera lens and didn't have a backup to cover the remaining event.
Do you have insurance?
This question needs to be taken really seriously. We all hope things will go well on the big day but an experienced photographer will tell you about the mishaps and missteps that can happen at the last moment. You would never want to underestimate this and it is always better to be prepared.
Your shortlisted photographer should at least have liability insurance. This insurance not only protects the photographer from equipment theft, etc. but will also cover any guest who might just trip over the photographer's equipment and break their leg. This also establishes another fact that a wedding photographer is taking his business seriously.
What is your turnaround time and how long will it take to deliver the photos, albums, etc. after the wedding?
The time that any wedding photographer takes to produce and deliver the final images vary depending on several factors. Studios that do not work on post-production may try to entice you by saying they will deliver the pictures within a week or two. But typically for most studios who produce their own images, it takes anywhere between four weeks and six months to deliver the final images. Again, the timelines also vary depending on the number of events they had to shoot.
Any professional photographer will have a consistent production schedule in order to deliver amazing products with a quick turnaround time and a truly exceptional customer experience.
Do you have a pre-wedding tester session included in the wedding package?
Most wedding photographers offer a pre-wedding tester session. It's a quick and simple portrait session that can be shot in any location chosen by the couple or the photographer.
Couples always love this idea as it gives them an opportunity to try out different photography ideas and take test images in different locations at the chosen venue. That way you are more comfortable and absolutely sure on your wedding day about the photograph options that are available as you have already decided on the plan with your photographer in advance.
You also need to check with the photographer whether these additional photos are included in the package or will be charged separately.
Conclusion
We really hope this helped shed some light regarding the probable questions that you may ask your wedding photographer. There are plenty of questions you will find online but it's very important for you to understand why you need to ask these or any questions you come across.
Before getting into a consultation with your wedding photographer, we would suggest you do your homework and then have a meeting. Understand your priorities and preferences before posing the questions to them. That way, you will be more contented with what you have and be able to enjoy your peace of mind on the big day.
Let us know in the Comments section below what questions do you have in mind for your wedding photographer.
Author bio
Atreyee Chowdhury works full-time as a Learning and Development professional and is passionate about writing. She has helped many small and medium-scale businesses achieve their content marketing goals with her carefully crafted content that is both informative and engaging. She lives in Bangalore, India with her husband and parents. She loves to read, experiment with different cuisines, travel, and explore the latest content marketing and L&D trends in her free time. You can reach her on Linkedin or write to her at atreyee.c@gmail.com to discuss your content marketing requirements.