5 Factors To Bear In Mind When Choosing Bathroom Furnishings
If you are planning a bathroom renovation, there is obviously much to consider and in this article, we offer you some advice about bathroom fittings and furnishings. It is easy to choose an item without thinking it through, which might lead to disappointment. With that in mind, here are a few things to bear in mind when buying bathroom fixtures and fittings.
Quality
One should never be price-focused when buying bathroom furnishings and fittings, rather you should be looking for top quality items, as they will stand the test of time. There's a reason why some items cost a little more and going with known brands is always a good idea; if in any doubt, ask a builder, who can give you a professional opinion on the quality of any item.
Style
Of course, when you install bathroom furnishing, it should be in keeping with the overall design concept. There are many images online of smart and stylish bathrooms if you need some inspiration.
Don't settle for second best and with online suppliers, you can browse to your heart's content before choosing and having the items shipped to your home address. A few stunning bathroom styles to consider if you are still at the planning stage are easily found online.
Installation
If you have just acquired a digital shower or a vintage porcelain bath, but are uncertain about your ability to install, this is a job best left to the professionals. Installing a new vanity suite, for example, is quite a job and you need to have plumbing skills, plus you need to have the right tools to do a good job.
Even during the pandemic, you can have social distancing in place with the workers and with professionals on the job, you know the end result will be fantastic.
Online Suppliers
Luckily, we no longer need to take a trip to the town to source your preferred modular bathroom furniture, as everything can be purchased from an online supplier, and many offer free delivery and are at least 15% cheaper than their traditional counterparts.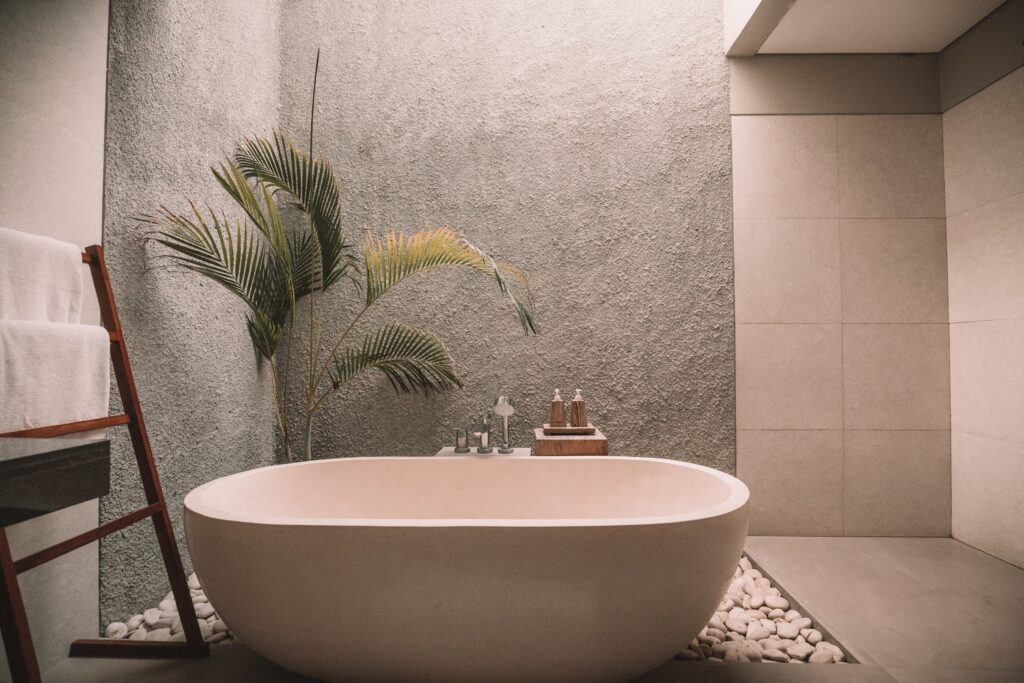 You can shop in comfort from your own living room and there are no pushy salespeople, so you can really take your time and choose the right products.
Related Read;
Colour
Of course, any bathroom furnishings need to be of the right colour and if you can't find the ideal colour, search online for suppliers of quality bathroom furnishings. You should be able to source the ideal colour. If you would like some colour inspiration, Google Images is the place to search, where you will find stunning photos of quality bathrooms in all colours.
That designer luxury bathroom you want for your home is just within reach, you just have to know which items to add. Renovating your bathroom to make it look expensive doesn't mean you have to add as many items as you can, it doesn't even mean you have to grab the most expensive pieces you can find. Maybe what you truly need is just a few bathroom items.
There are many design choices for you to consider when it comes to bathroom fittings and furnishings. An online search will take you to a leading UK supplier and you can order what you need. Make sure that the builder you use for the renovation is both qualified and experienced and with top-quality furnishings, your new bathroom will become the favourite room in the house.
Do you have any other tips for choosing bathroom furnishings? We would love to hear them in the comments section below. As always, if you have found this article of any value we would love for you to 'Pin It' on Pinterest and share with your friends and family across social media and beyond!
Tagged:
home
Home Decor
Home Interiors