Dream Bathroom: What Are The 7 Key Ingredients?
Thanks to the ongoing trend of turning one's bathroom into an oasis, it's never been this easy to get a serene and spa-like experience in one's home. Let's face it, dealing with stressful situations almost daily urges for well-deserved relaxation which is reason enough to take up a dream bathroom makeover project.
To be able to get your dream bathroom, you may want to pay attention to the following.
The Layout
Okay, if you're like most people you'd immediately like to do some shopping for a bath supply of stylish fittings and accessories. But for all of it to look and function at its best as a whole, you can't overlook the layout. This is an important aspect because it can make or break the relaxing experience you're seeking.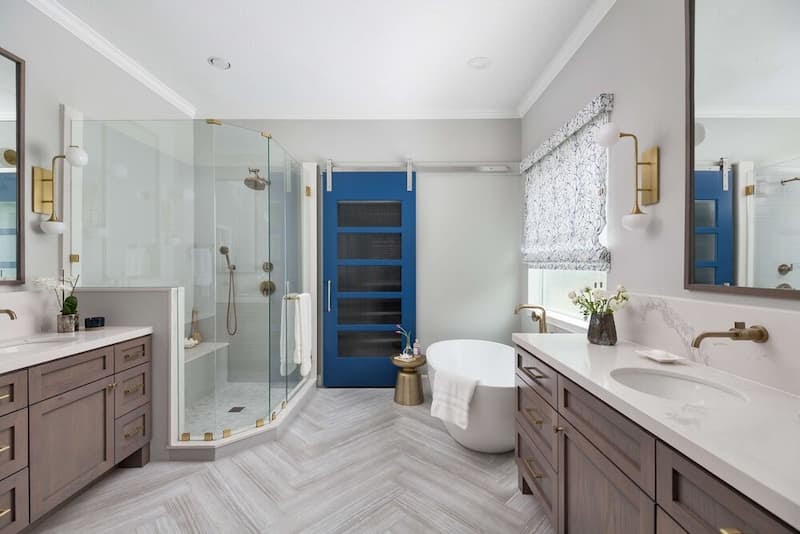 Depending on how much space you can work with, and where you intend to place the storage units, you can choose a layout where the amenities (e.g. toilet, shower, bathtub, sink) are all on one wall which comes out as pretty cost-efficient.
Still, if you prefer to have more flexibility and you have a spacious room plus the budget to cover this project then consider adding them on two walls (e.g. sink and toilet on one and bathtub and shower opposite them), or each on separate walls.
Of course, for the layout to be perfect you ought to give the plumbing, wires, and water lines a thought too. In many cases, it's these exact technicalities that are decisive when it comes to purchasing the suitable bathroom supplies out of a vast array of premium options and their installation.
For instance, failing to consider the piping and opting for a P-trap toilet suite instead of an S-trap would certainly cost you more than you bargained for.
Lastly, don't forget to consider who's going to be using the dream bathroom. A household with elderly needs to be as slip-proof as possible, in which case a wet-wall layout with a bathtub excluded would do fine. A bathroom with lots of morning traffic could do with two sinks and a more flexible layout like the two-wall or separate wall solutions.
The Amenities
Building your dream bathroom, you probably wouldn't like to end up with more repairs and replacements in the near future than time spent on relaxation. Having this in mind, it's necessary to pick out the bath supply bits and pieces with utmost care.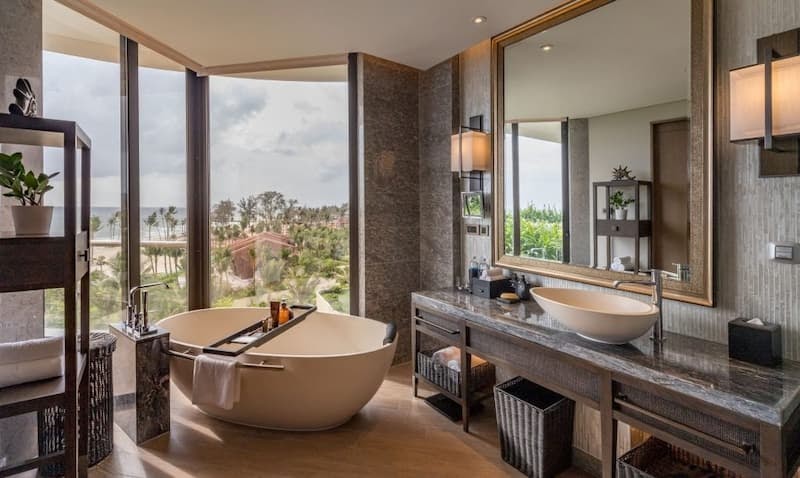 Buying bathroom taps and larger fixtures, like toilets, sinks and bathtubs made from top-notch materials such as vitreous ceramic and stainless steel means getting a bathroom that can stand the test of time. And this obviously translates to fewer repairs from leaks and plumbing issues and guarantees longer use.
Next up, give their size a thought. This should be connected to the decision you make regarding the whole layout; if you want a practical dream bathroom, it shouldn't feel crammed with oversized fixtures. Think of their installation and placement, and the result would be more than functional.
To consider your choice final, style and colour should be part of it too. As there are bathroom fittings available in a variety of styles and colours, consider the rest of the room's décor, specifically the flooring, walls, and accessories.
This would help you create the peaceful oasis you've been dreaming of. Don't be afraid to mix it up a little, to the point of it differing greatly from the rest of the home; for instance, the main home style could be eclectic, and you could still make of the bathroom a minimalist's paradise.
The Storage
Storage solutions are another form of bath supply you should shop for at the homeware stores. Regardless of whether the dream bathroom is spacious enough to fit in two bathtubs and a shower or tiny without the chance for fitting a bathtub, storage is a must when it comes to keeping clutter out of sight.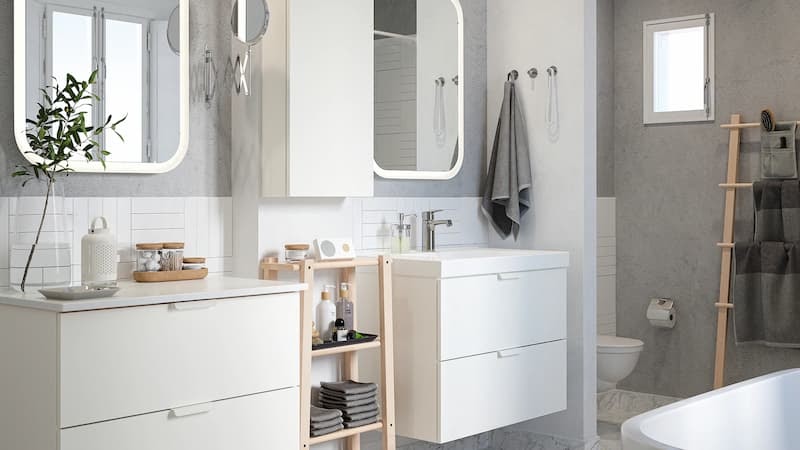 As there are different solutions, from vanity as the bathroom workhorse with the countertops and drawers, and wall cabinets, to shelves, niche shelves fit for showers and above bathtubs, towel racks with more space, and hanger hooks, it's advisable to base your choice to the bathroom size and style.
In big bathrooms, you could include more vanities and still have plenty of space left for the amenities so you wouldn't be needing shelving or other vertical space solutions much. This isn't the case with tiny bathrooms where freeing up as much floor space as possible comes in handy.
The Flooring
Raise your hand if you hate the thought of setting foot in a freezing bathroom in the cold days of the year!
Even if you don't get any other form of heating in this sanctuary, underfloor heating is enough to make a difference in your life and it's much better than handling this issue with a rug. Pair it with heated towel rails, and you can count on a luxury hotel experience! Not to mention, it would be of help in cutting the heating expenses.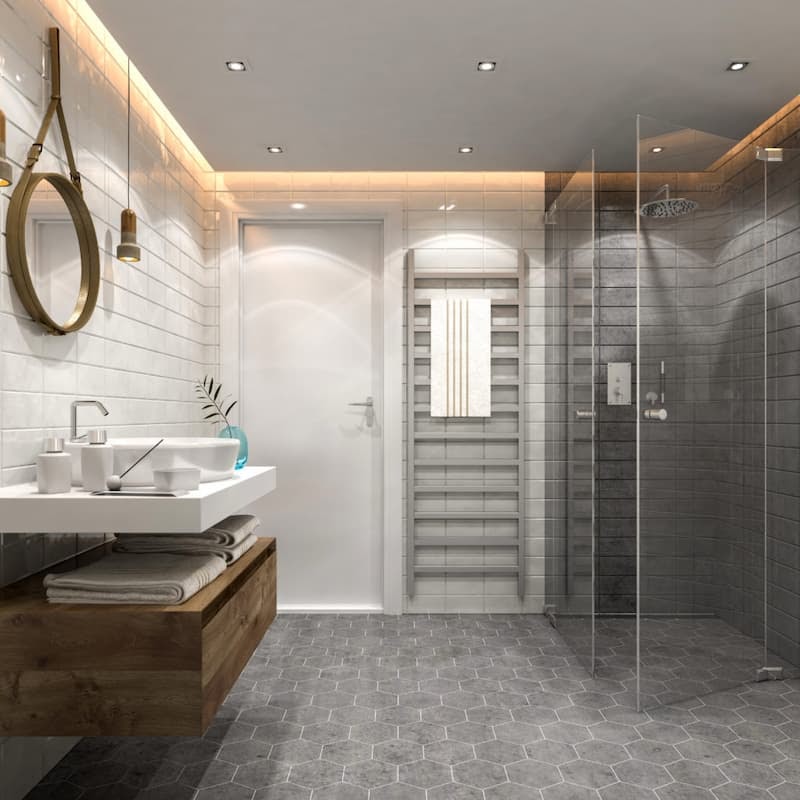 Now, in terms of the flooring itself, have in mind this is a wet room after all and slippery floors aren't doing anyone any good so stay away from trends like polished stone. Instead, opt for flooring with traction.
Though tiles as popular as ever, linoleum is another option that works great for such a space that's prone to moisture as it's durable and easy to clean.
The Window Covering
Relaxation and privacy go hand in hand, so consider it your mission to take care of the privacy of your oasis with the help of suitable window coverings as the important home elements they are.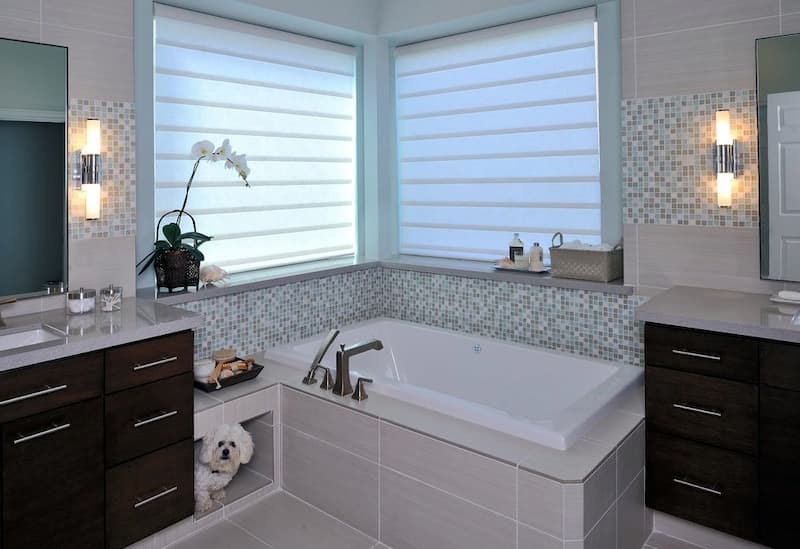 This is so because they have a significant role in both the aesthetics and functionality, given that besides privacy, they also offer light control, soundproofing and stylishness. Remember, when choosing them you shouldn't only focus on the material and design but also on the properties like durability and moisture resistance.
The Lighting
From task lighting to ambience lighting, this room needs it all since you require the well-chosen light fittings for the area where you do some grooming and pampering by the mirror, as well as for setting a relaxing mood for showers or baths.
Along with this, consider which of the other bath supply essentials could do with some lighting up to plan the shopping for all of the fixtures, you'd need and their installation.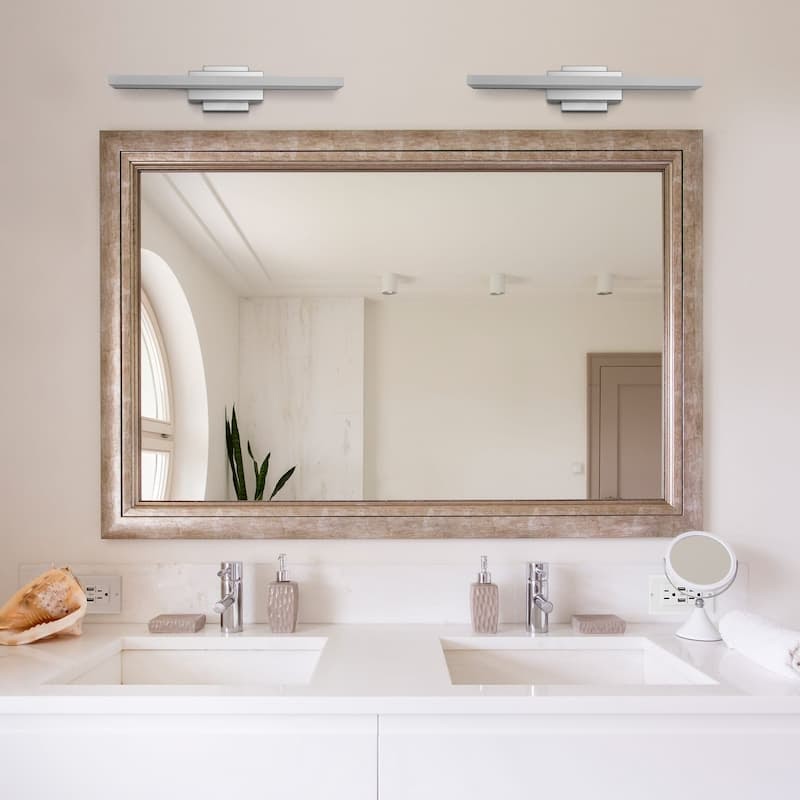 Some ideas are to get a chandelier as the main light for that ultra-luxurious feel, or a pendant as a statement piece if you aren't that keen on bringing opulence in.
Lights around or behind the mirror are another suggestion, as are vapour-proof downlights for the steamy shower and bathtub areas. If you'd like to have more say in what the mood would be, put dimmers on your must-have list too.
The Accessories
Now, these are the extras that speak of dream bathroom comfort. Which accessories you'd like to invite into your lifestyle depends on whether or not you'd like to make the most of bathroom relaxation.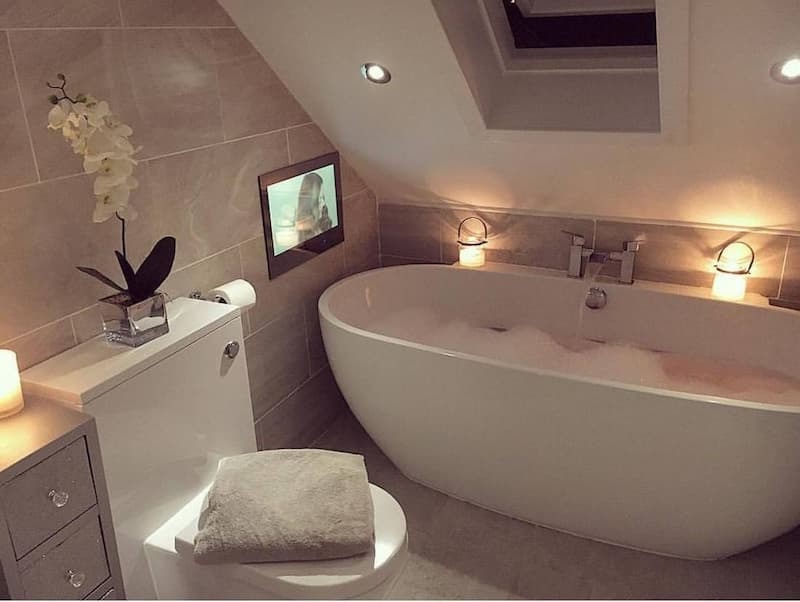 If you'd want to turn it into your own spa then the addition of a fireplace, some plants, cosy seating area, TV screen, coffee and drink bar is highly recommended. And oh, don't forget the soft towels also, the very ingredients of spa-like comfort.
Tagged:
Bathroom
home
Home Decor
Home Interior
Home Interiors