Which Moonpig Flower Bouquets Are The Best To Buy As A Gift
Are you missing somebody during lockdown? It's a really hard time right now. Not seeing loved ones for months has really taken a toll on us all, but when you can't be there in person I'm a believer of sending a hug via courier with one of Moonpig's Bouquets.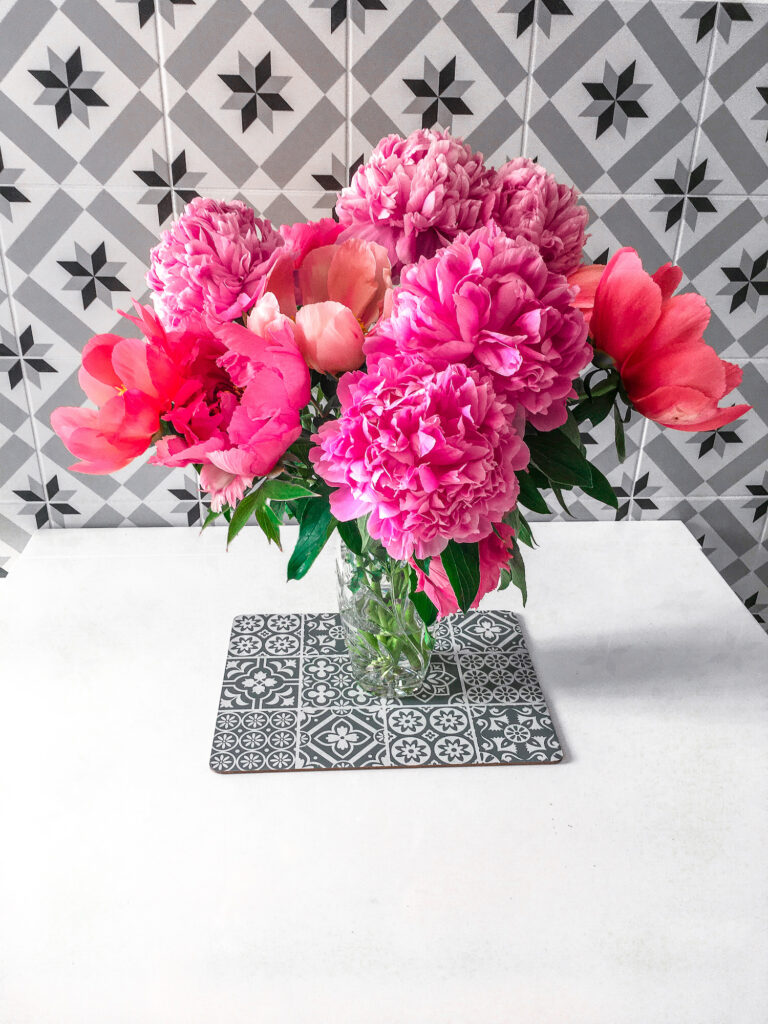 Whether it's simply an I miss you because of COVID-19 or a birthday, an anniversary, Mother's Day, congratulations or thinking of you or a 'just because', sending flowers online has never been more simple.
I think there's nothing more special than receiving a bouquet of fresh flowers from the people you love, especially out of the blue. So with the help of Moonpig, I sent my Grandma the Letterbox Mixed Peonies as I know they're one of her favourite flowers of all time. Having been self-isolating for the last 8 weeks I've not been able to see her or my Granda and have truly missed them both. 
Letterbox Flowers
Letterbox flowers are a great idea for those of us who are green-fingered and enjoy flower arranging, like my Grandma, as the blooms are shipped flat inside the box and simply need to be arranged into a vase when they arrive. This Letterbox Mixed Peonies comes in a selection of beautiful pinks and white to really pick out the pretty colours. This bouquet really brightens up any space in your home.
The peonies arrived closed and every morning my Grandma sent me a photo of them opening up and coming into full bloom day-by-day. She absolutely loved her bouquet which was priced at £30 (which I thought was excellent value). And the joy that she got from them really warmed my heart and was priceless. Although I can't see her right now, I really loved how every time she spoke to me she would tell me just how much she loved them. As a really keen gardener and a lover of plants she was really impressed with how long they lasted and just how beautiful they were so from my favourite woman in the world, they come highly recommended.
White Roses and Lillies
I also sent the other lady in my life that I'm missing, my best friend, The White Pearl bouquet (priced at £24) which was a mixture of white roses and lilies. This elegant all-white bouquet is the perfect gift for a luxury look and fits in with both traditional decor and a more minimalist looking home. I know that lilies are one of her favourite flowers so thought that this was a beautiful and meaningful bouquet to send her.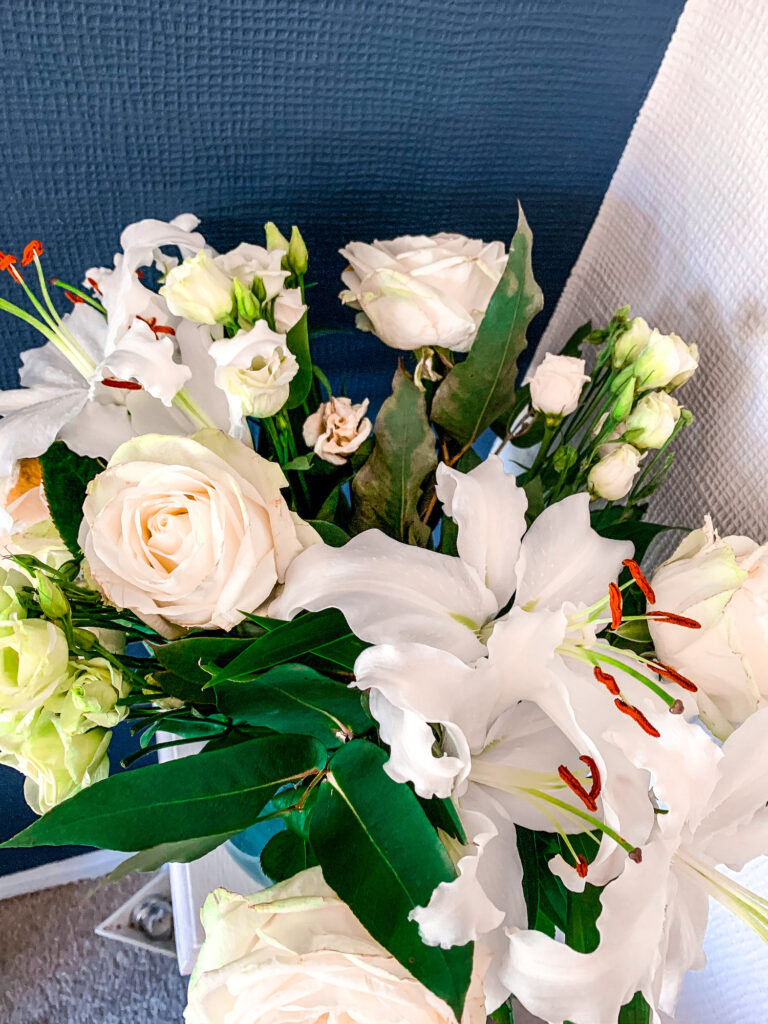 Moonpig offer a gorgeous selection of letterbox bouquets, real bouquets and even potted plants such as orchids. They are all reasonably priced and the flowers are incredible quality and really long-lasting. Each one of their collection of fresh flowers comes with a free personalised card too to truly make that moment even more special.
Moonpig Voucher Code
If you're looking to send a bouquet to somebody that you're missing right now for a limited time, until 25th May you can get 25% off all bouquets when you order through the app with the code APP25BLOOM.
And whilst while we can't see our loved ones, sending a bouquet of flowers via courier is such a great idea, it's also a really special thing to do after this is all over. If you can't see a loved one, friend or relative then why not surprise them by thinking about them when you can't be there with Moonpig flowers.
I'd love to know what flowers are your favourite in the comments section below and if you've got friends or family who are looking to send flowers make sure that you give them the Moonpig Discount Code to help them save 25% on all flowers!
Tagged:
Bouquet
Flowers
Fresh Flowers
Moonpig