Setback 8 miles from the historic market town of Hexham, in luscious rolling acres, lies the home of luxurious Spa and Resort, Slaley Hall. A venue, made famous by it's incredible two 18-hole golf courses, now the sought-after wedding venue is looking to showcase their relaxing Spa and Health Club and unparalleled dining facilities.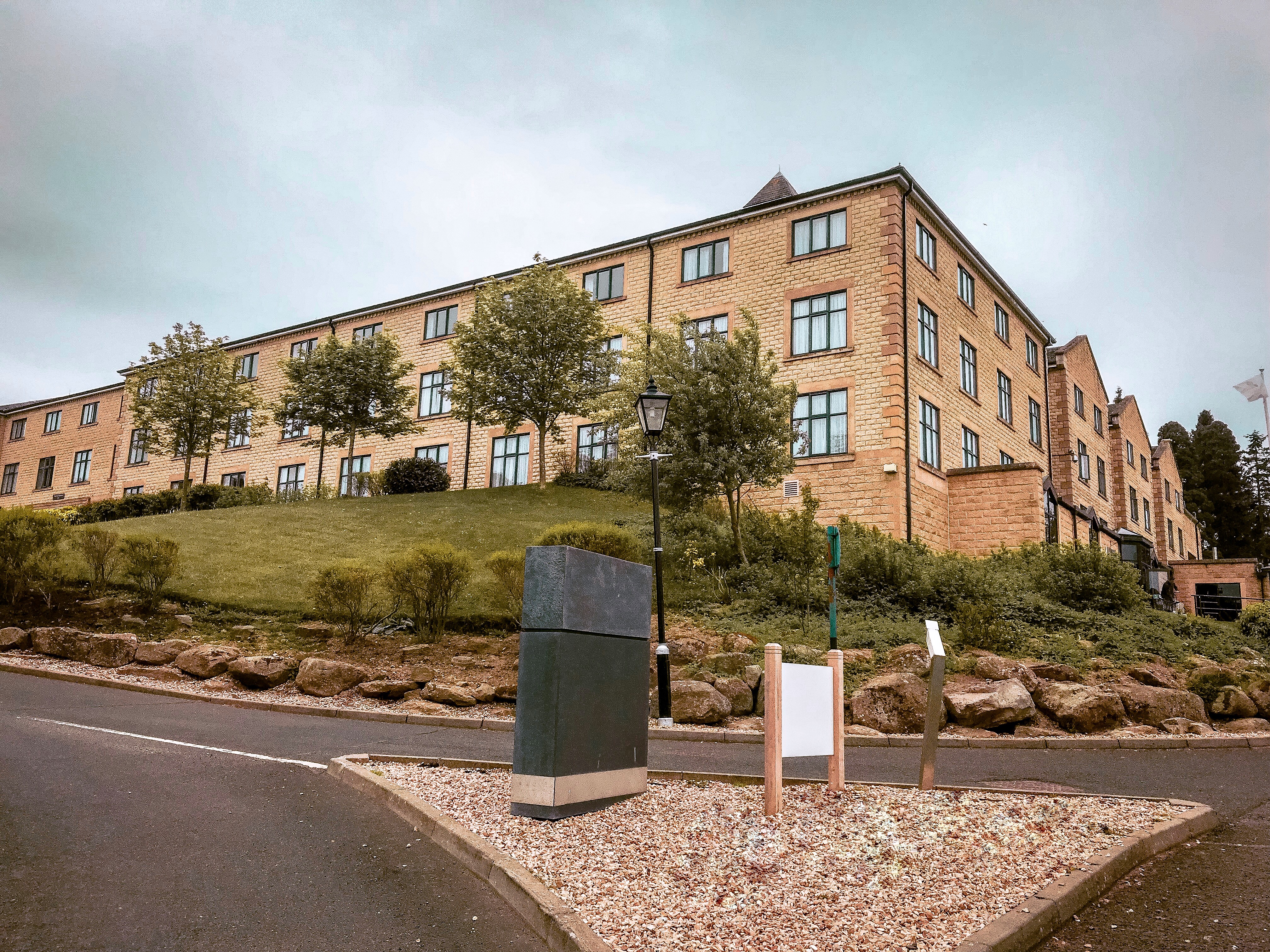 Rooms at Slaley Hall
With a focus on ostentatious comfort, Slaley Hall offers bedrooms in their contemporary New Hall wing all the way up to the breathtaking Suite, which is located in the atmospheric Edwardian mansion.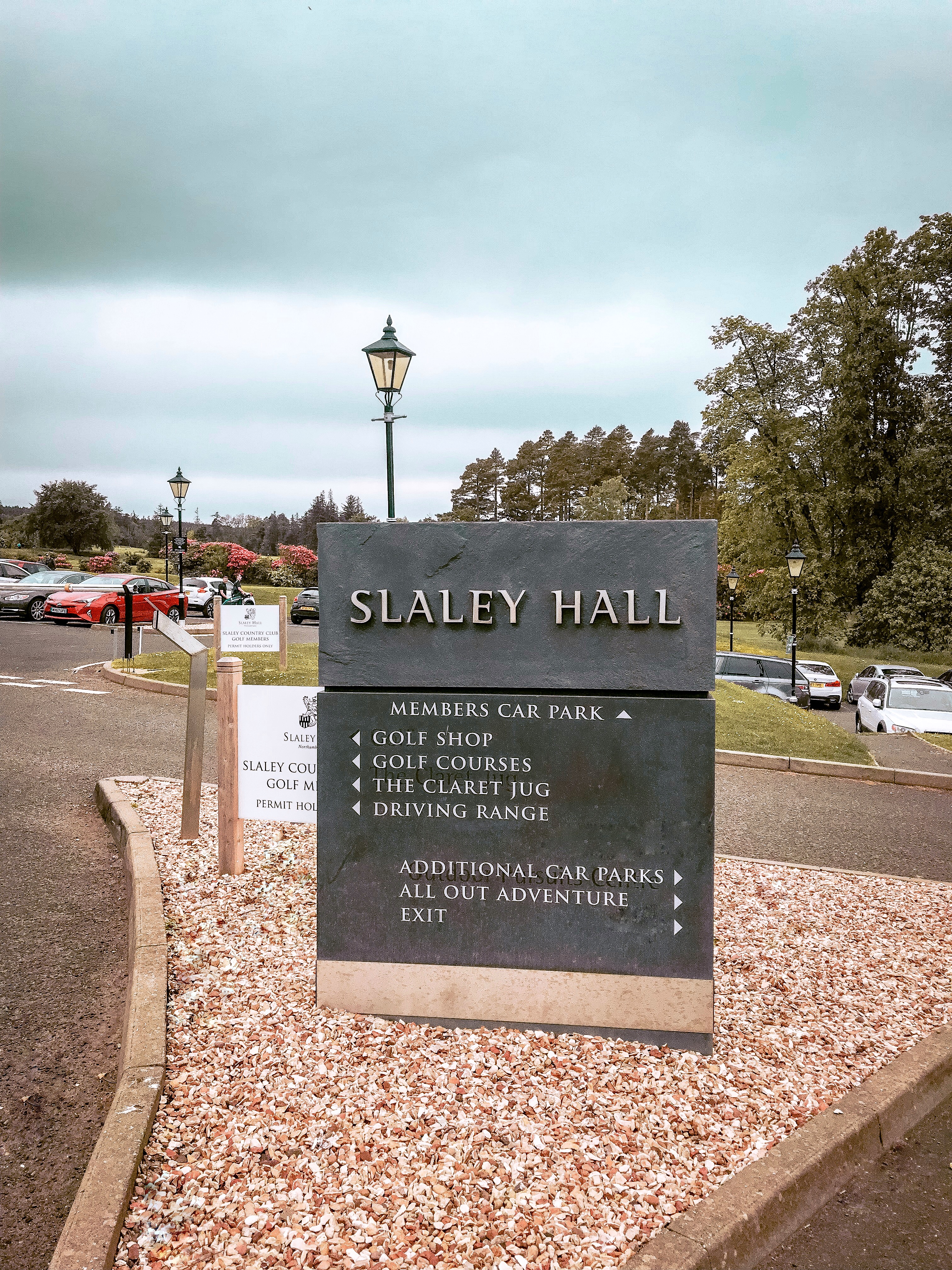 Our room had a warm and welcoming contemporary decor, with a spectacular view of their Championship Hunting course and the surrounding countryside. We stayed in one of the hotel's King Superior Rooms for our visit, just above The Claret Jug (one of Slaley Hall's dining options).
Related Read;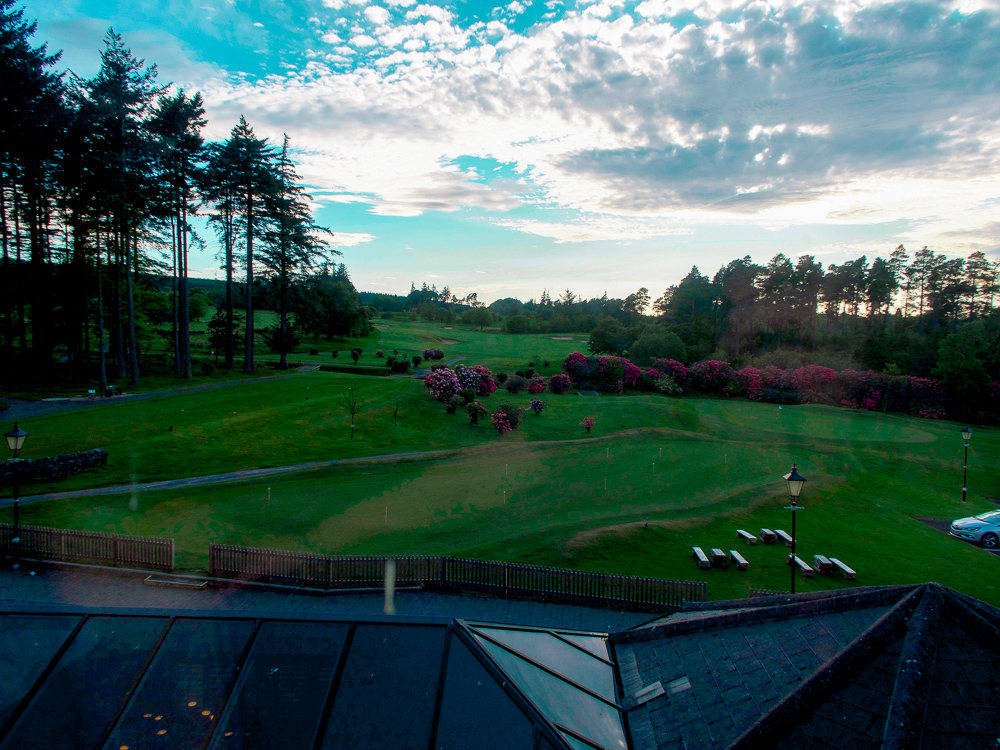 Ideal for a sumptuous treat or a lavish weekend break. Furnished with thick, cosy throws and huge armchairs to sink into, where we chose to don our complimentary fluffy bathrobes and watch the oranges and pinks burn off over a beautiful sunset. Whilst toasting to the start of a wonderful weekend. Our King Superior room was stocked upon arrival with a small mini bar, however, there is 24-hour room service at your disposal.
The location of Slaley Hall ensures you are in the middle of the countryside to truly unplug and unwind from hectic daily life.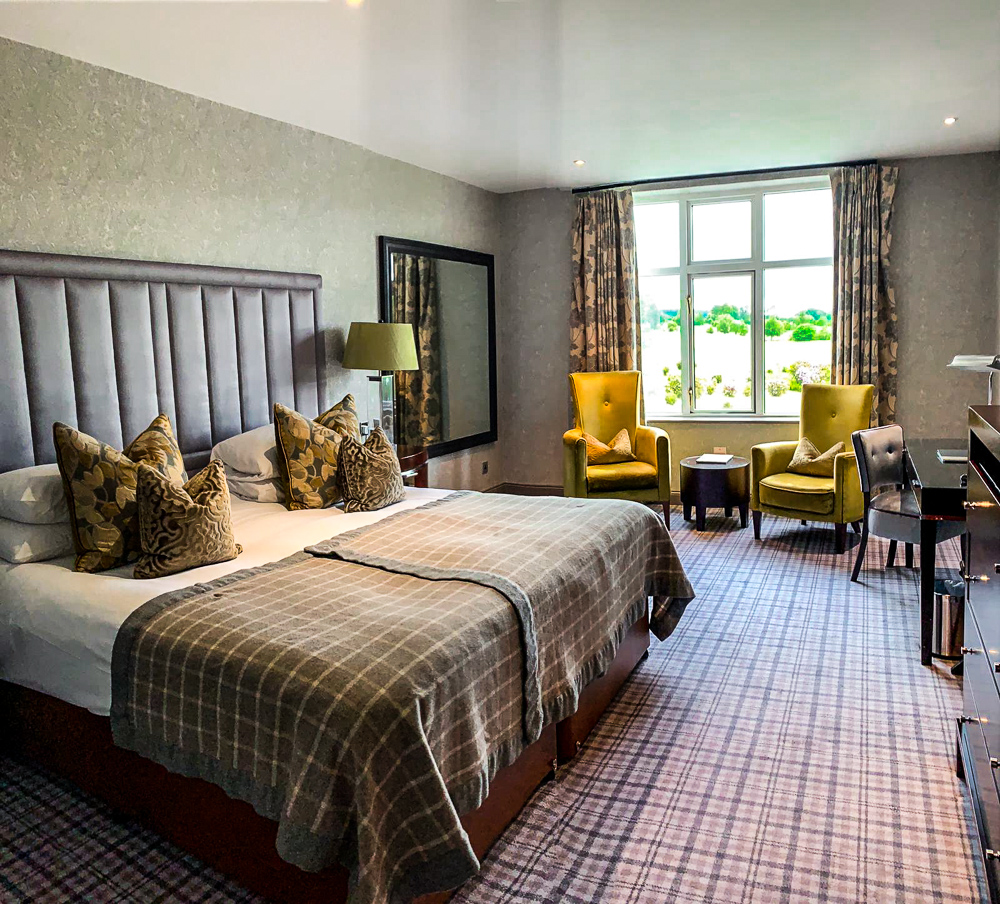 Dining Options
Dining at Slaley Hall is essential, especially to enjoy the whole experience of what the resort has to offer. With the option of 4 different restaurants, bars and snugs to dine in, there's something for everybody.
Choose from The Brasserie, which has stunning views across the terrace and a vibrant menu to match. Showcasing a passion for infusing flavours in their piquant menu.
There's The Claret Jug, which is frequented through the whole day with guests reading the paper, kicking back after a round of golf or grabbing a light bite to eat. Boasting local must-try dishes and refreshing drinks this is a great pub for classic day and evening dining.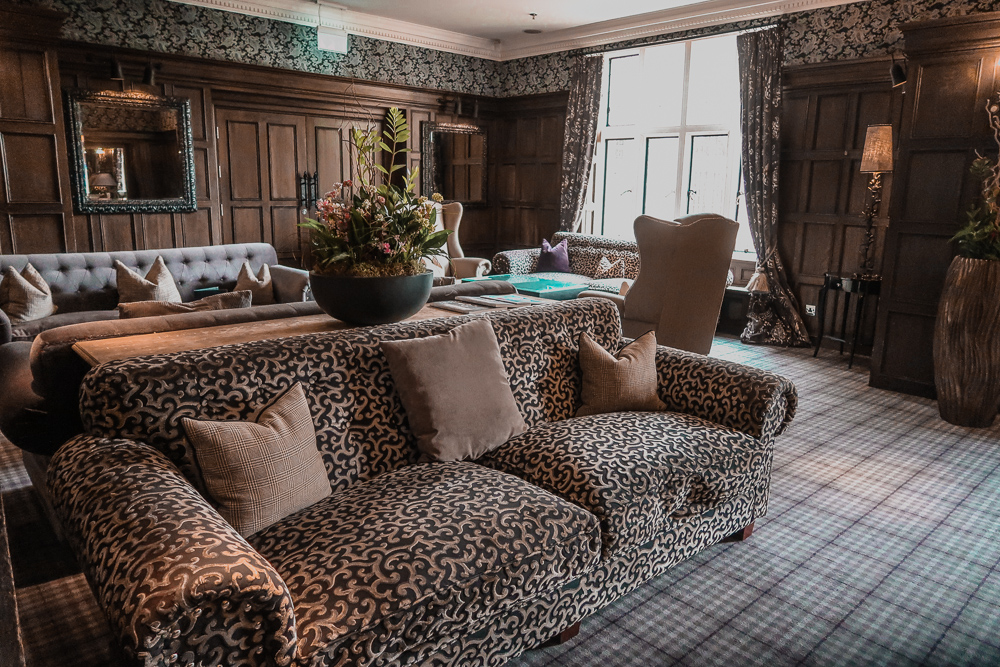 The Whisky Snug. Find a bartender flaring cocktails as you grab a drink in one of the sinking, cosy armchairs to watch the world go by. This snug offers light bites if you're feeling a little peckish. Perfect for cosying up and getting your Hygge on – I can't wait to get back here when they have their fire on!
Finally the 19th Bar, the bar with a lively buzz and South-facing terrace. This lounge area is where hotel guests congregate for a few drinks with the option to choose light meals including pizzas, sandwiches and salads.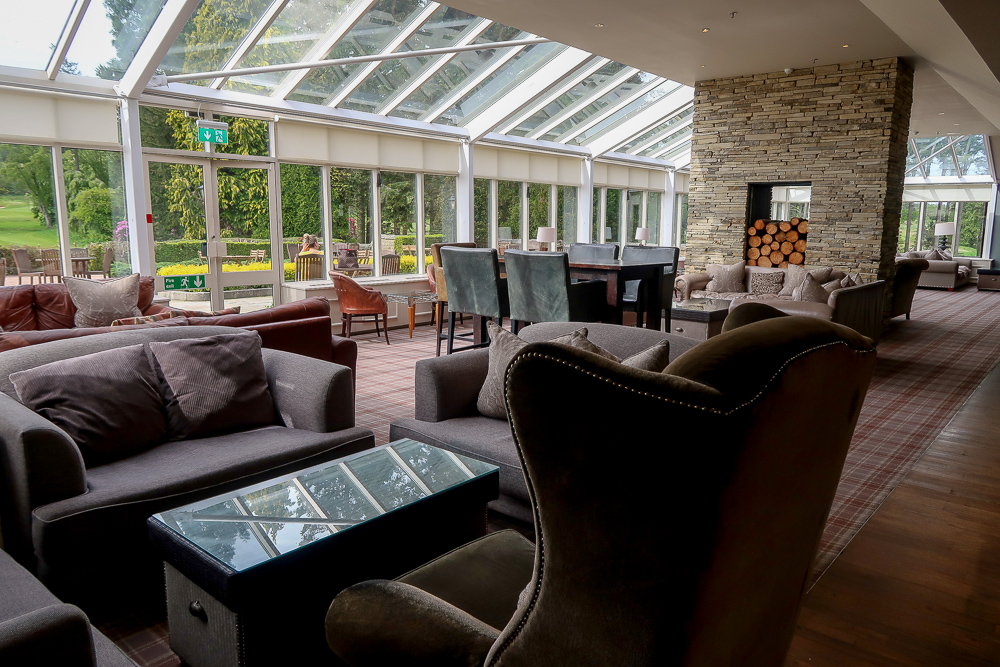 Food at The Brasserie
For our stay at Slaley Hall, we dined in The Brasserie. With an extensive menu to choose from we enjoyed a delicious glass of Merlot whilst we perused the dishes on offer. Salt and Pepper Squid, Ham Hock & Pea Terrine and Roast New Potato Salad were some of the options to start. However, we both in unison selected the Haggis Scotch Egg served with Homemade Tomato Ketchup (£7.95).
The Scotch Eggs were cooked to order and our very pleasant waiter communicated this with us giving us an estimated time of 7 minutes for the eggs to be freshly made and cooked. The staff were extremely attentive to all diners in The Brasserie and the atmosphere was welcoming and relaxing.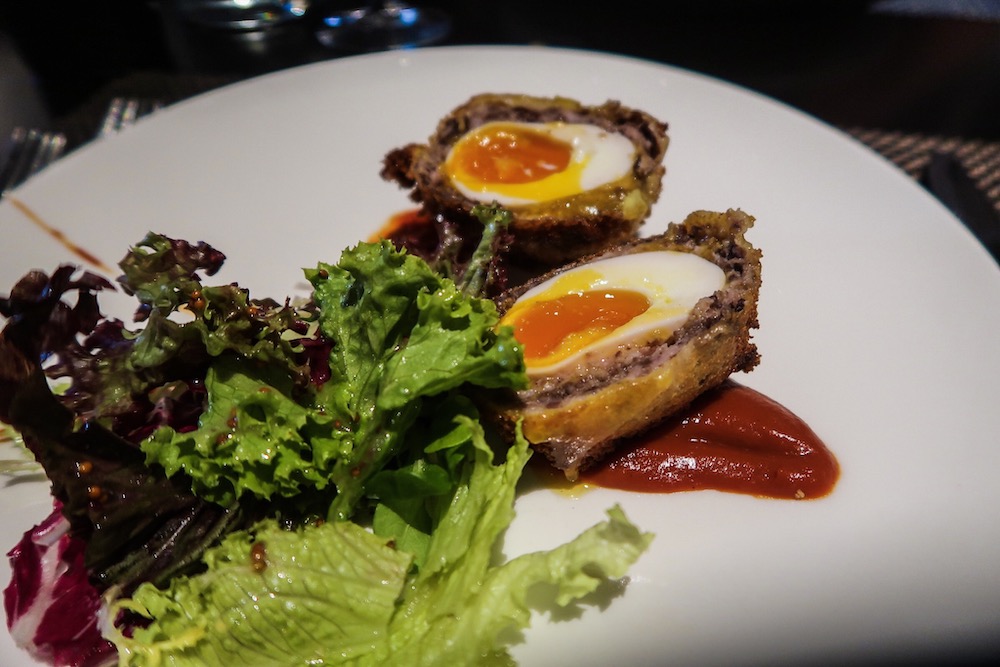 Our Scotch Eggs were extremely moreish, with a runny yolk which was complemented by the flavoursome haggis. The homemade tomato ketchup was the perfect accompaniment adding an extra depth to the first course. Something we both would certainly opt for when we return.
From the Grill
For our main course, both opted for the Larder Trimmed 8oz Sirloin Steak which was served with triple cooked chips, a lettuce wedge and a grilled tomato (£29). We added one peppercorn sauce and one garlic butter (£2.50 each) to accompany our medium steaks.
As we enjoyed the atmosphere and chatted over our extremely quaffable red wine, our mains were served. The steak was cooked subliminally, with the right amount of pink inside to both of our tastes.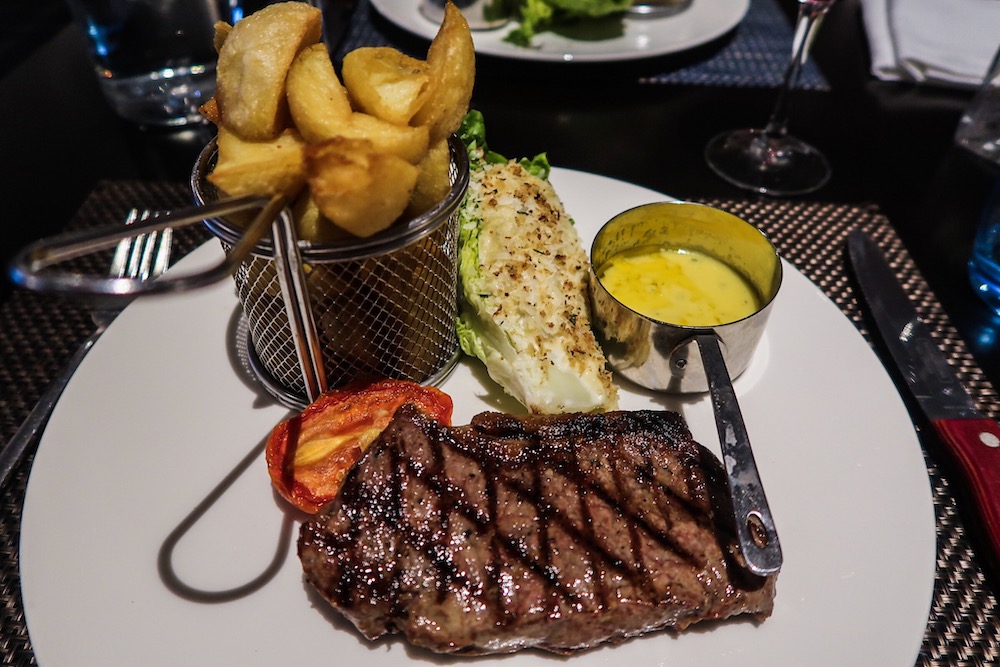 I do, however, wish there had been a fillet option on the menu as there were two sirloin choices and T-Bone steak. Personally, I find fillet or hanger the more succulent and enjoyable cuts. With that being said, our steaks were really scrumptious and the sauces were just the perfect sized serving. Both the Peppercorn and Garlic butter were full of flavour and great consistency. The portion of chips were crispy on the outside and light and fluffy inside which gave a truly homemade feel.
All of the food is evidently cooked firstly from fresh, but most importantly, cooked with pride and this is reflected in the flavour.
The menu, although heavily focusing on their grill, also caters for those opting for a vegetarian or pescatarian diet. With dishes including a Butternut Squash Risotto (£16), Feta Cheese Strudel (£19) and Pan Fried Sea Bass Fillet (£21.50).
Always room for dessert
We gluttonously caved to dessert to finish our meal and opted for the Chocolate Brownie with Strawberry Ice Cream (£7) and the Chocolate Tart with Pistachio Crumb (£7).
The Chocolate Tart was presented beautifully with edible chocolate leaf and small floral decoration. With the pastry melting in your mouth and the chocolate filling being devilishly delicious. This was the perfect dessert choice for any chocoholic!
The Brownie was served warm and gooey, just how I imagined it would be. It melted in the middle and was a feast in itself. The strawberry ice cream was both creamy and packed with real fruit, which made this dessert one of the best brownies ever!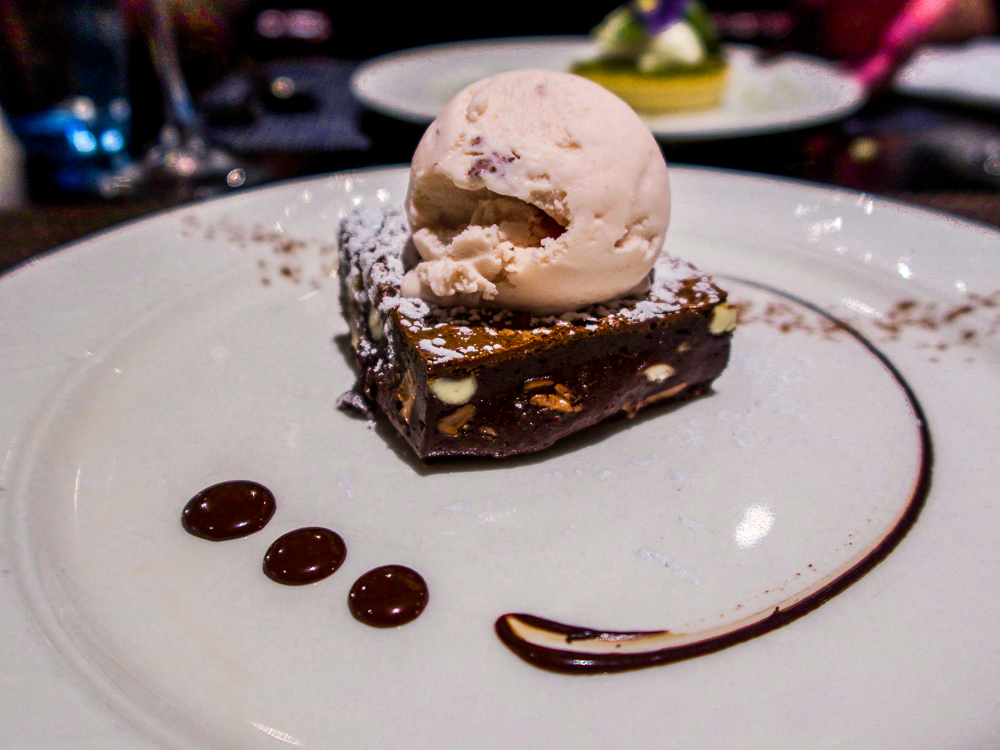 The food, service and atmosphere were incredible. And as resort restaurants go, this is one of the best I've visited. The menu changes frequently to add for a little variety. However, you can evidently see that the chefs and their team in the kitchen are passionate about serving great food. Even if you're not staying at the hotel, I do highly recommend a visit for dinner one evening.
Spa & Health Club
Every hotel stay includes complimentary access to the Spa and Health Club. So pack swimwear so you can enjoy the small but perfectly relaxing pool area. Complete with waterfall tunnel, plunge jacuzzi, sauna, steam room, and even a waterslide! Whilst you're in a total state of zen from your countryside stay, rejuvenate your body and mind with a relaxing afternoon around the pool area.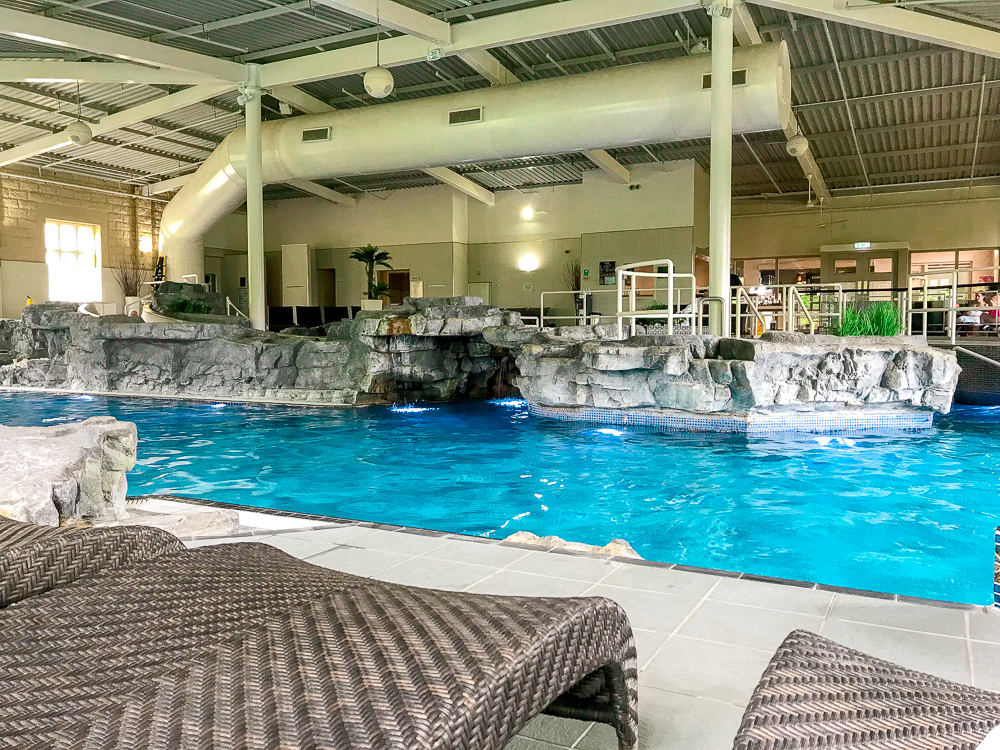 Looking for a girls' spa weekend away? A treat for a loved one or planning a chilled hen party? Slaley Hall offers an array of Spa packages.
All Out Adventures
If relaxing isn't your thing, Slaley Hall also partners with All Out Adventures. Their cabin is located at the bottom of the car park. You simply can't miss the quad bikes, 4×4 off-roading vehicles and Segways. If you're looking for something additional to get your endorphins racing then pop in and see which adventure you can book. Offering clay pigeon shooting, archery, axe throwing. There's something new and unique to make memories doing. We headed out with an instructor for 45 minutes Segwaying around the grounds of Slaley Hall. Before heading back into the Hotel's Spa to relax after our adrenaline pumped adventure.
Related Read;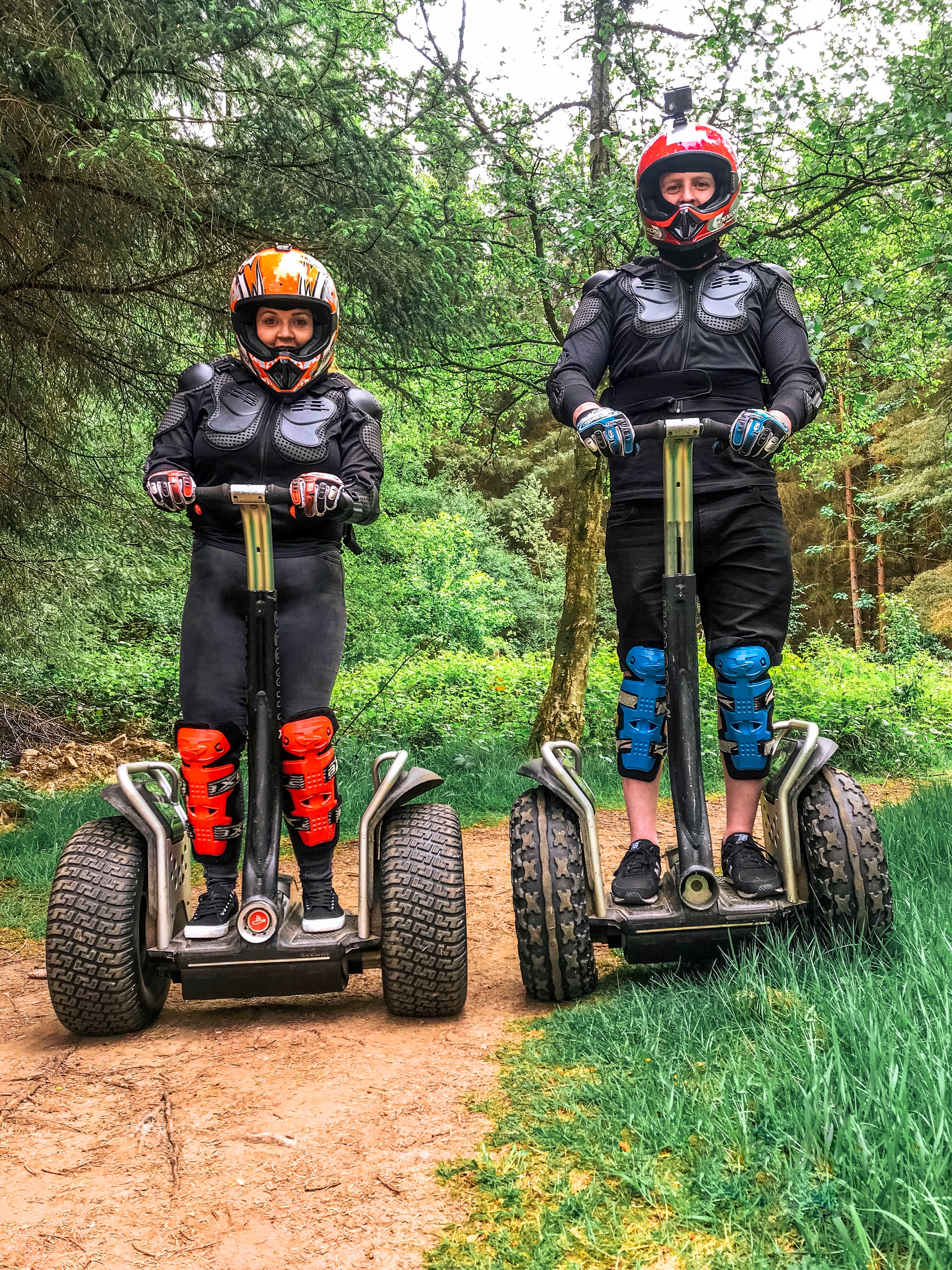 Slaley Hall is not just for Golfers. It is so much more than that. From the hotel rooms to the food, the Spa and Health Club. To the beautiful weddings, they host in the most picturesque surroundings. You can really see why it is a destination resort you must visit. Bed and Breakfast prices start at £120 per night. With the option to add dinner packages on to your stay. You can check prices for your stay out now.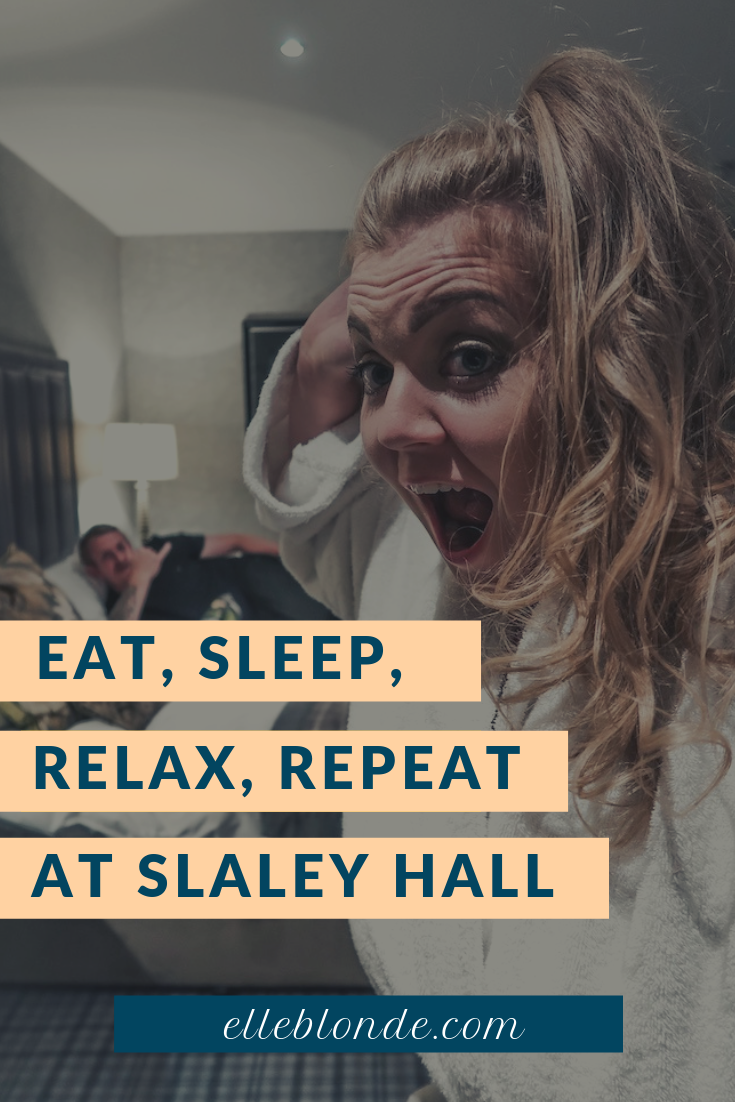 Disclaimer: Press Stay, all views are our own. Read more about disclosure here.