The moment you moved into your very first home was definitely a huge memorable milestone in your life. You can't imagine any other place being comparable to your first little property, but recently you have had a realization.
You might feel ready to move on from your first home right now, simply because you are ready for a change. There could be many reasons behind wanting to move house, but when you know, you know. Have you come to that point in your life yet? Here are a few reasons why you might be ready for the change.
Are You Outgrowing Your First Home?
Your perfect little home has served you very well over the past few years, but you are definitely starting to outgrow your property. Your business could be growing and you need more space to carry out your day to day tasks. Maybe your family is starting to expand too and you need more rooms in your home.
Growing out of your first home is a natural process that most people will experience at some point in their lives. If this is the case then you should most certainly contact Grange Removals. They will be able to assist your move from your original tiny home to your new palace.
Do You Need to Relocate?
The size of your home might actually be perfectly fine for you, but the location isn't quite what you're looking for. You might need to relocate for a whole host of reasons; getting a new job, moving closer to family or finding a more quaint are could all be very valid reasons for wanting to move.
Make sure you do your research when it comes to the different areas you could live in. Do you want a city? Are you looking for a family-oriented neighbourhood? Explore all of your options and find the perfect new location that suits your needs.
Related Read;
Have Your Tastes Changed?
You might be the type of person who needs to experience change every now and again, so you're old home just isn't cutting it for you right now. Before you do make the big decision to move, think about whether you could make some alterations to your home first. Decorating and refurbishing could be all you need to do instead of making the big move.
Are You Ready for a Fresh Start?
Perhaps your old home holds a few memories that don't quite sit well with you. You might have lived there with an ex and post break up all you want to do is have a fresh start. New beginnings can certainly come from moving into a different home so this is a perfectly valid reason for wanting to move. You can decorate the new property however you want and erase all of those bad memories once and for all.
So consider whether you're ready to take the leap and move out of your much loved first home. It has served you very well over the past few years, but sometimes you just need a change in your life. Do your research and make sure you are 100% sure about the move before starting the process.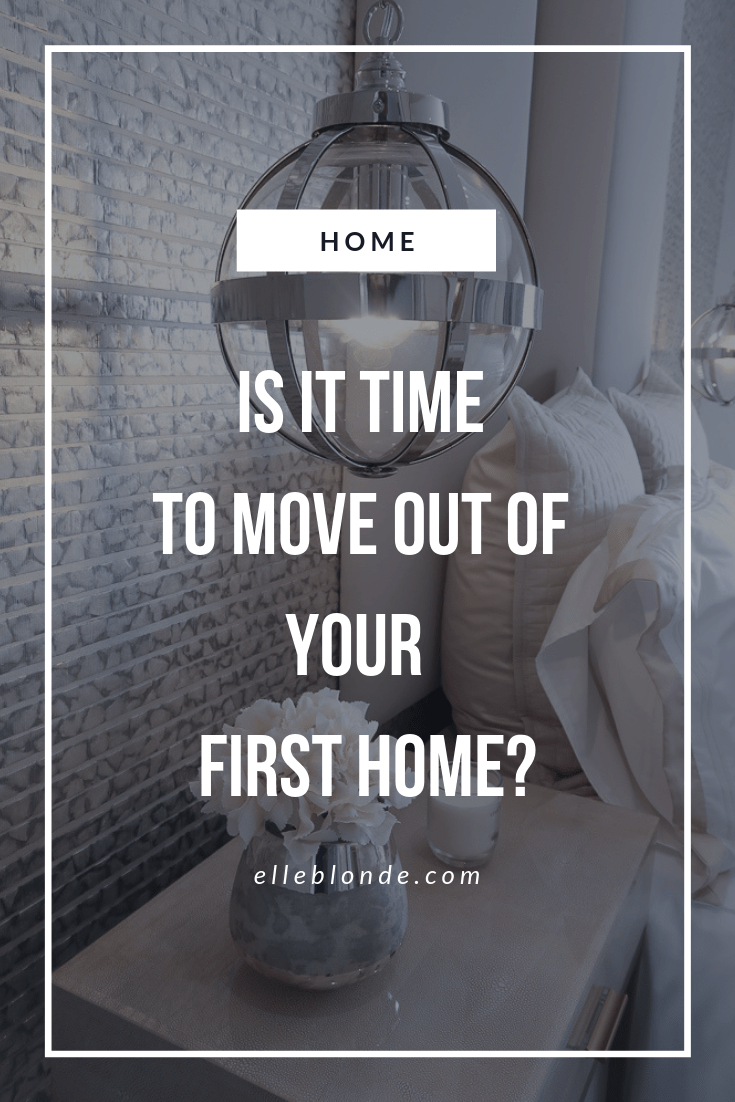 Sponsored Post. All views are our own. Read more about disclosure here.