North East family-run menswear brand Master Debonair set to launch a second store location in London's Spitalfields. Located in London's lively East End.
It all began with a pocket square and a tie clip
If you're unfamiliar with Master Debonair and you're a fan of dapper dressing, suave suiting and accessorising. Then this Boldon born brand will be right up your street.
Founded in November 2015, Simon Whitaker had sadly lost his father Bob suddenly. As I myself, know all too well. At a funeral, you want to look your best, especially that of a parent. After spending countless hours trawling the stores of Newcastle searching for a beautiful pocket square and a tie clip, Simon left deeply disappointed.
Nothing was the style nor colour he wished. So he, alongside wife, Eve set out on a mission to source some men's accessories. And so Master Debonair was born.
First came an extremely popular Facebook Page and online store which was sharply followed by the opening of their East Boldon shop. Between the growing popularity of their online empire and in-store service. Master Debonair grew exponentially from 2 rails of clothing to a warehouse which now is home to over 80 rails.
Related Read;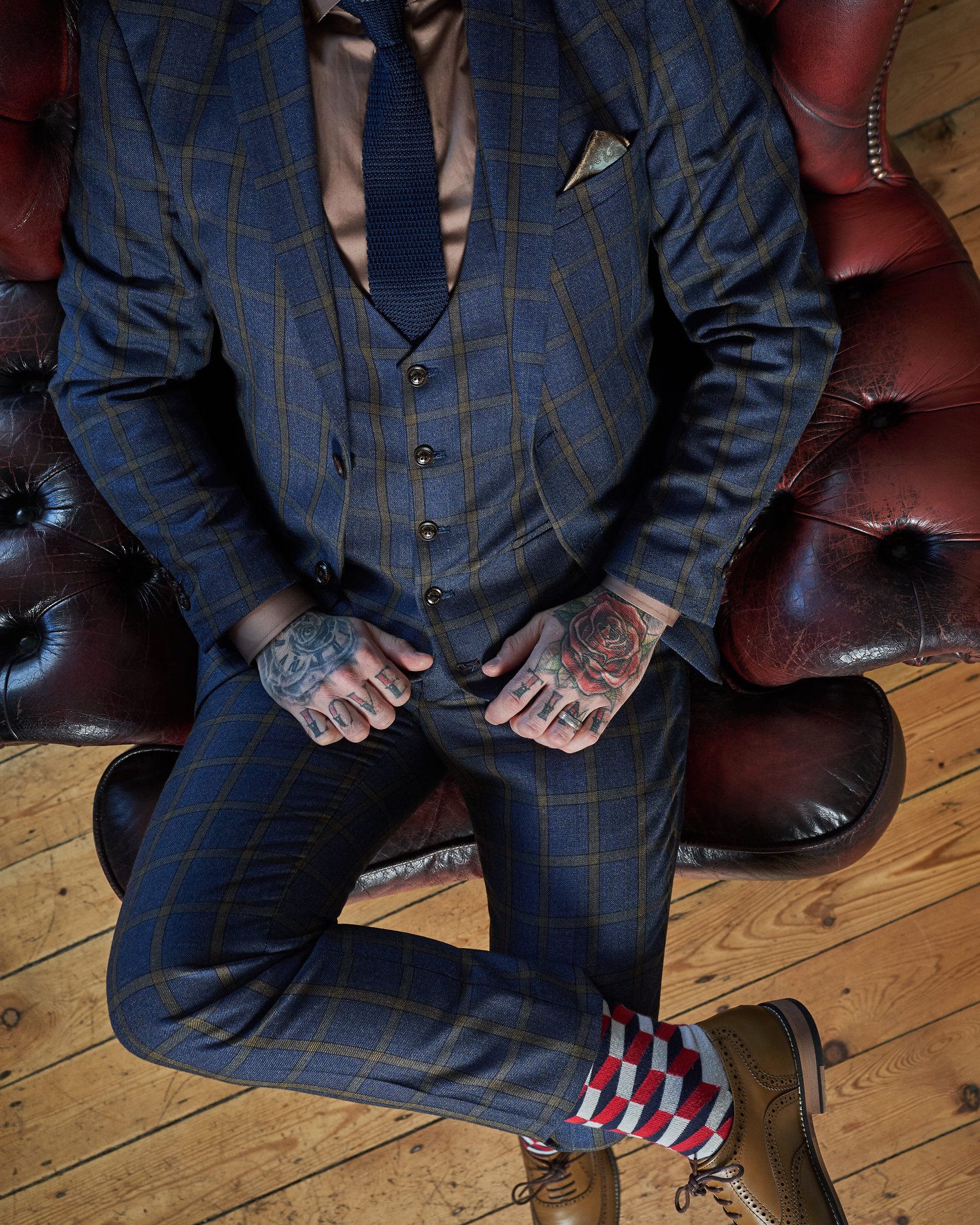 Family is everything
As this small family business has grown, the ethos has remained. Their belief in differentiating by detail. This is apparent when looking at their website and popular social media channels.
As a brand advocate, you'll also spot a familiar face in well dressed dapper chap, Pete Wicks, as seen on TOWIE and Bear Gryll's The Island.
With a core team, which Simon speaks affectionately about as if family. You can see how the team too, are living the ethos of the brand.
Smartly adorned in Master Debonair's suits, with pocket squares and Oxfords (beards optional), their smart dress is everything that emulates a real gentleman.
From humble beginnings to great growth plans, the Spitalfields location opens November 15th. From two stores to 80 stores, just like the growth of two rails to eighty rails. Anything is possible if you have the right ethos.
To the dreamers and the doers. The ones who show that regardless of your location, you can build a multi-million-pound empire.
You can catch Master Debonair in store and online now.