Choosing the best month to visit Cambodia can help you make the most of this unforgettable country. But which time of year has the best conditions to really enjoy the sights?
Before booking hotels and arranging a Cambodia visa for US citizens it's worth spending a moment to find the best point of the year to enjoy your experience here in Southeast Asia.
Whilst the weather is much more temperate than back home, it still varies throughout the year and there is a clear difference in conditions depending on when you arrive.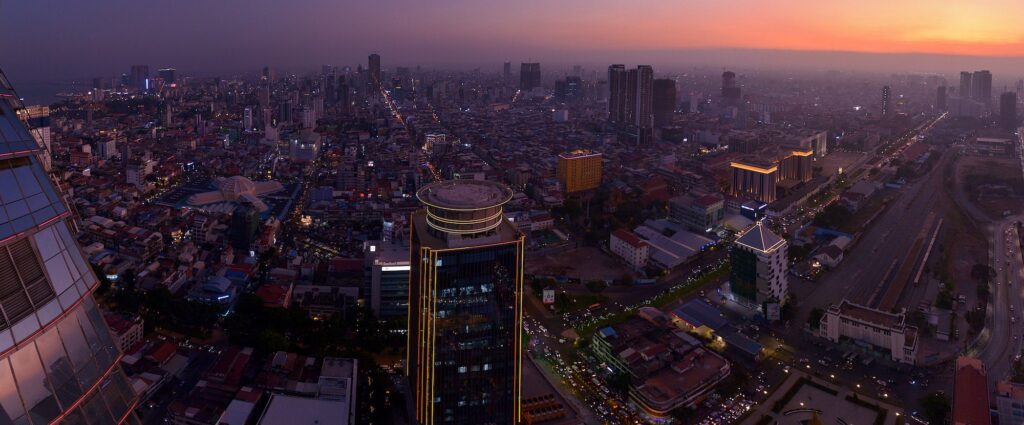 Below, we'll explain the very best time to plan your trip to Cambodia during the year and a few tips on what to pack for when you arrive.
What to Expect from The Weather in Cambodia
Cambodia is a tropical country which means warm weather all year round. Yet, as with most places you'll visit when traveling in Asia, you can expect a rainy season and a dry season depending on the time that you visit.
Dry Season: November to March
The dry season is usually the coolest time of the year in the country, but that's not to say that you'll need to pack your thermal wear. Despite its lower temperatures it's still muggy and humid most of the time with thermometers only falling to about 21ºC.
However, January is the best overall month to visit the country thanks to its balance of cooler temperatures and dry weather. Arriving during this time of year allows you to make the most of sights like the Temples of Angkor or cities like Phnom Penh without having to retreat to your hotel or a cafe when the midday heat arrives.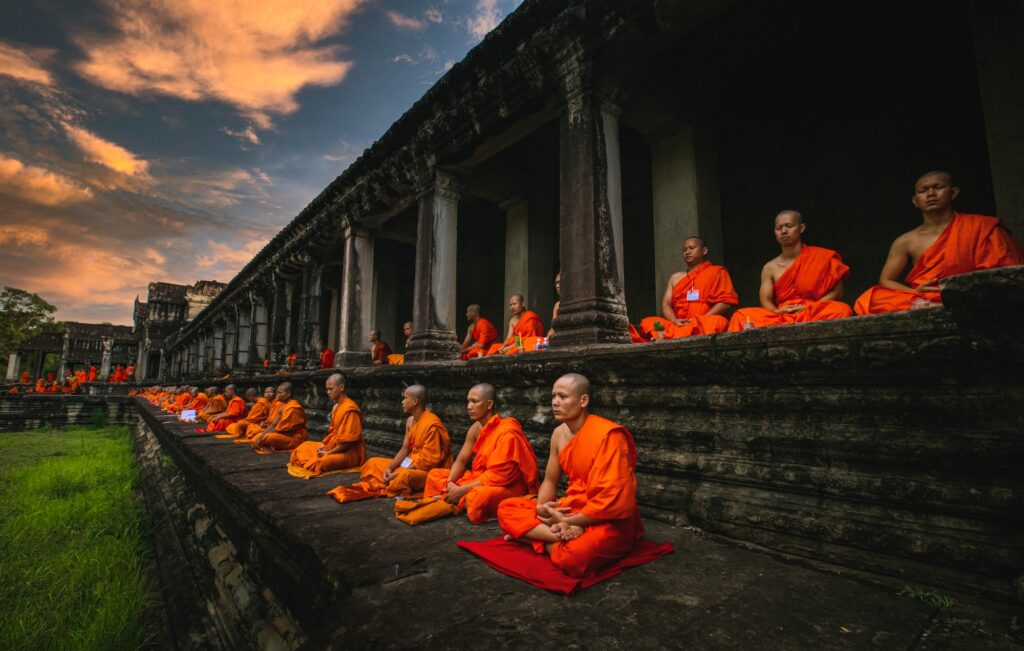 Hot Season: March to May
The hot season is actually part of the dry season, although with significantly higher temperatures. As the summer weather arrives you're likely to encounter these up to 35ºC!
Coming to Cambodia at this time of year is a great choice if you want to make the most of the beaches along the southwestern coastline. However, you may find yourself a little more limited by the hot and sticky weather if you want to explore the cities or countryside inland.
Rainy Season: June to October
Things start to cool off as the summer months wane and the monsoons arrive. However, this is also the time of year when 75% of the country's annual rainfall occurs.
Despite the damper weather, the rainy season is still a good time to enjoy Cambodia. For one thing, there is a lower influx of tourists so popular destinations like Angkor Wat are often less busy compared to other times of the year.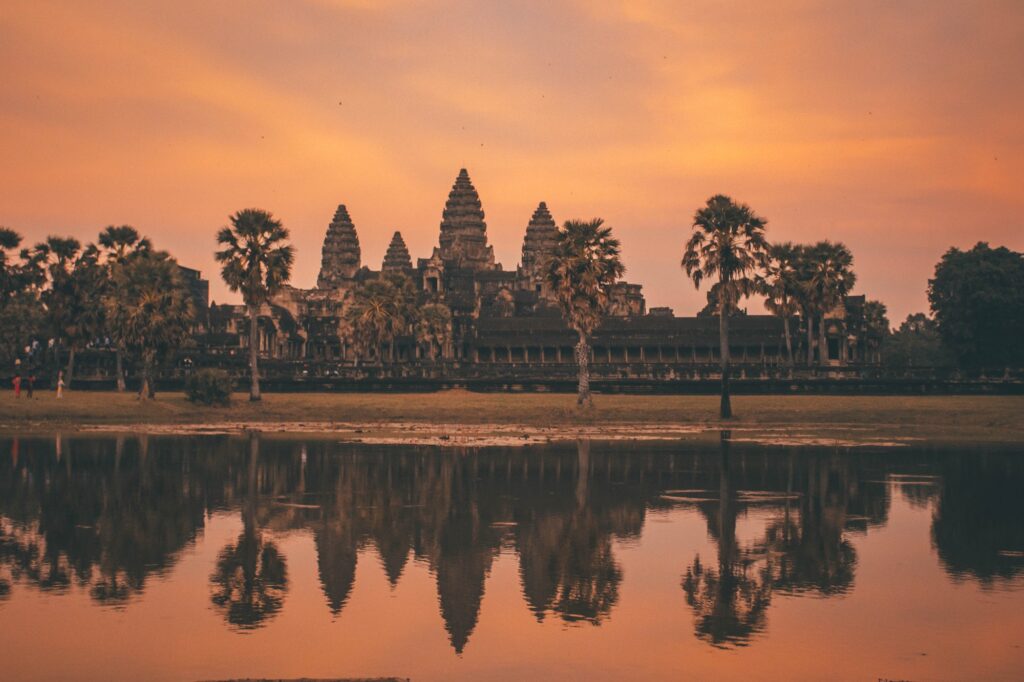 This is also a great time to enjoy a boat trip down the Mekong river or to see the country's natural greenery in all its glory. Just remember to pack an umbrella or waterproof jacket if you decide to arrive later in the year.
What Do I Need to Visit Cambodia as a Tourist?
When packing for the climate in Cambodia it's important to bring clothes and items that can help you adapt best to the weather. Of course, like other destinations in Asia, the humidity is high year-round you should aim to have loose outfits made of lighter material.
To help you out, we've prepared the following checklist of the most important clothes to bring with you to Cambodia:
T-shirts
Underwear
Socks
Shirts and blouses
Swimwear
Shorts
Dresses
Skirts
Long pants
Raincoat
Hats
Sandals
Leisure shoes
It's best to have a full change of clothes for at least every couple of days, especially during the hottest and wettest months of the year.
Whilst you'll benefit from wearing short, loose clothes made from lighter materials like cotton and linen, it's still worth packing a few longer shirts and pants for cooler weather in the evenings and for going out to dinner.
There are also a few personal items and toiletries that you should keep in your bag for your trip to Cambodia. The most important of these include:
Travel adaptor
Cell phone
Soap
Toothpaste
Toothbrush
Deodorant
Shampoo/conditioner
Sunscreen
Mosquito spray
First aid kit
Umbrella
Camera
Headphones
Device chargers
There is lots to enjoy when visiting Cambodia as a tourist, whether you're traveling to explore the history, culture, or nature found in the country. However, by arriving at the right time of year you're sure to get the maximum benefit from everything this small Southeast Asian kingdom has to offer.
Do you have any tips for fellow travellers on when to visit Cambodia? If so we'd love to hear about them in the comments section below! As always, make sure to share this post if you know anyone who needs help planning a trip to Cambodia.