Did you know that big impacts start from small changes? There are essential upgrades you can make in your kitchen and they can make a whole difference. These upgrades can range from those that can take you one-hour to those that can take you a whole weekend. Some upgrades can freshen up your kitchen and make you fall in love with your kitchen. These are essential upgrade ideas you should consider for your kitchen:
Change Your Lighting
Lighting is an inexpensive way of upgrading your kitchen. You have several options like installing under cabinet lighting to structure your lights so that they can illuminate the preparation areas and the countertops. You can use LED lights as they have a seamless look and are easy to install. Rope lights are also a good idea for your kitchen and they can help you with countertop task lighting. You can introduce a flush-mount fixture that is highly decorative. An example would be a drum with a geometric cutout to enhance the look of your kitchen.
Puck lights can also give your kitchen some necessary amount of illumination whether it is under the cabinets, deep in the drawers, or even in the deep deep corners of your pantry. You can consider in-cabinet lighting to give your cabinets some romantic vibes and highlights. Cabinet uplighting is another lighting option for your kitchen and can make your kitchen very aesthetic. Track lighting can also allow you direct light to whichever part of the kitchen you want.
There's a huge growing trend of adding Custom Neon lights to your kitchen to add a quirky bar feel. Neon is cool and modern but also super retro at the same time which means that neon lights can truly add impact in your home.
Replace Your Appliances
Change your kitchen appliances and replace them with stainless steel. According to the information at Kitchenauthority.net, you can replace your kitchen appliances with stainless steel appliances that have a matte finish. This can ensure your appliances are free from fingerprints. You can choose stainless steel items that have a beautiful contrast against your light-coloured kitchen cabinets. While it can be an expensive upgrade, it is highly effective and will surely freshen up your kitchen.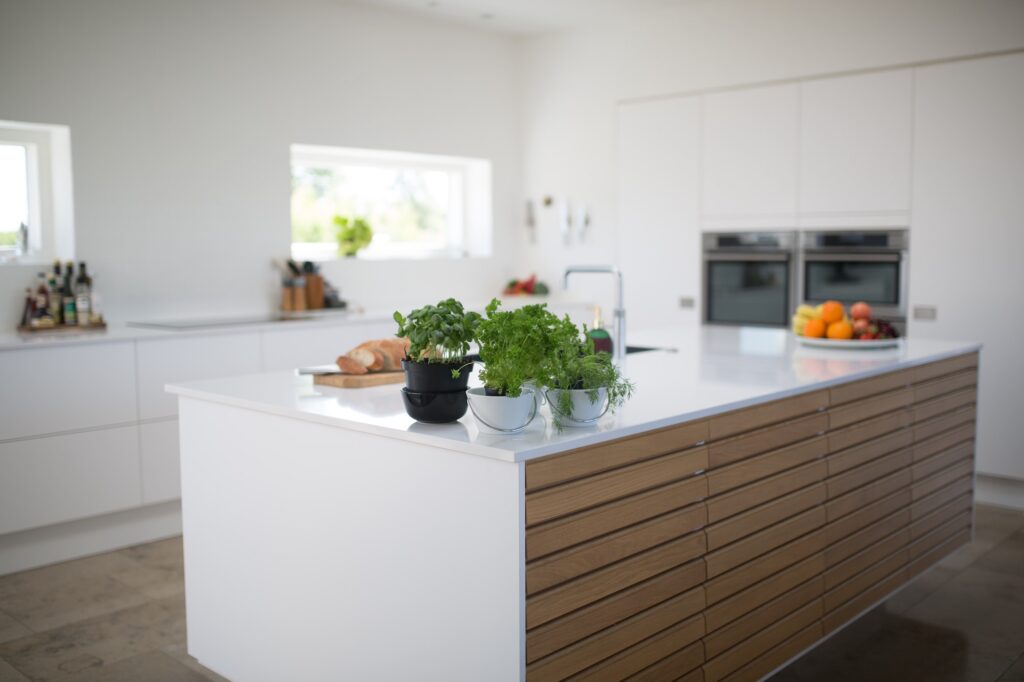 Work On Your Cabinet
You can switch out your cabinet hardware and make essential upgrades to your cabinet area. Replace old cabinet boards with newer ones and fresher ones. You can also change the color of your cabinet. Try some gray color as it's a good option if you want to go to neutrality. You can also use the sheds that are more matching with your home color. Good culinary practices will result in some food splashes and therefore you need some strong color that can hide this lest your kitchen can look dirty. Grey is thus the most suitable color for your kitchen as it can help hide any food splashes and fingerprints.
Start An Indoor Kitchen Garden
You can freshen up your kitchen with a herb garden. You can grow some sweet onions right in your kitchen so that you can have tastier dishes of scallion baked beans, scallion dip, and scallion cutlets of breaded chicken. If you are starting up your indoor kitchen garden, scallions are a good thing to start with as they are easy to take care of and unlike most vegetables, they do not require much sunlight. You can also plant some radishes as they have been proven to grow well indoors. Microgreens are also important especially if you do not like serving meals without some green accompaniments.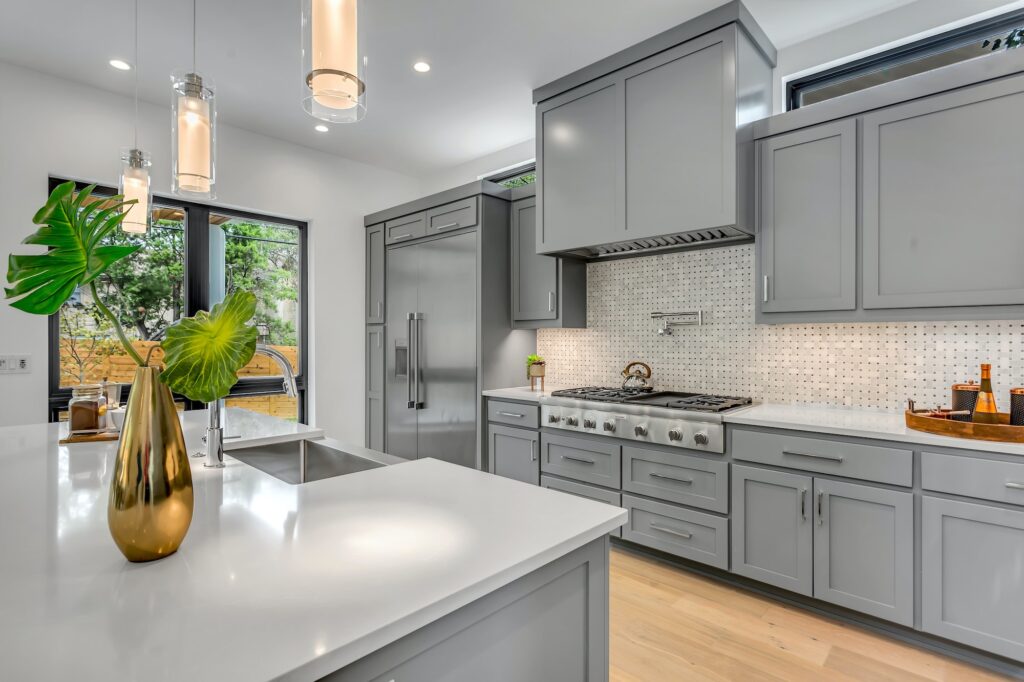 Microgreens are very healthy and easy to grow too. They have lots of nutrients and vitamins which you need to keep your body nourished. You can start with some arugula, beets, or baby kales and in a few weeks, you can enjoy your first fruits. Herbs are also a good option although they need some sunlight so ensure you grow them near your window. Rosemary, thyme, parsley, oregano, basil, and cilantro are some of the herbs you can give a try.
Related Read;
Fix Some Vinyl Tiles
Flooring has traditionally been an expensive activity based on the type and quality of products used. However with many technological advances today there are many materials you can use at a cheap cost. If your kitchen floor is made of linoleum, it's time to upgrade. You can use vinyl tiles which come in many colours so you can match them with your kitchen appliances and furniture. They are highly affordable, easy to install, and can give your kitchen a high-end look.
Many essential upgrades can transform your kitchen for the better. A replacement of your faucets, installation of better sinks, a change of your lighting systems, and a replacement of your old appliances with modern ones, can make all the difference you want in your kitchen. Some vinyl tiles are a good flooring option that can add versatility to your kitchen. You can change your cabinet countertops too with more attractive ones. Take advantage of the beauty that an indoor kitchen garden can give your home.